Download your printable first day of school printable signs today! These back-to-school signs feature a modern design with vintage-inspired fonts. The black and white design ensures that it's easy to print.
It's that time of year that brings joy to parents everywhere: back to school time! My kids are ready to go back as well. Summer gets boring and lonely for them after a while.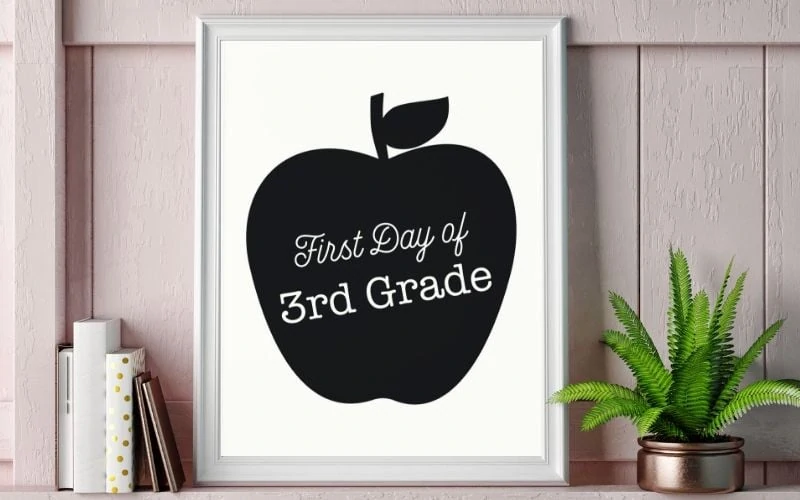 Why not commemorate that first day of school with a sign?
I've included signs for preschool through college, in case your kids are more willing to indulge you than mine are!
These first day of school signs are a great way to remember how little they were on the first day of kindergarten.
What are you waiting for? Print your signs today for those adorable first-day-of-school photos and then share them on Facebook! You'll look like a rock star mom with this cute photo prop.
Best of all, you print these to use for every school year!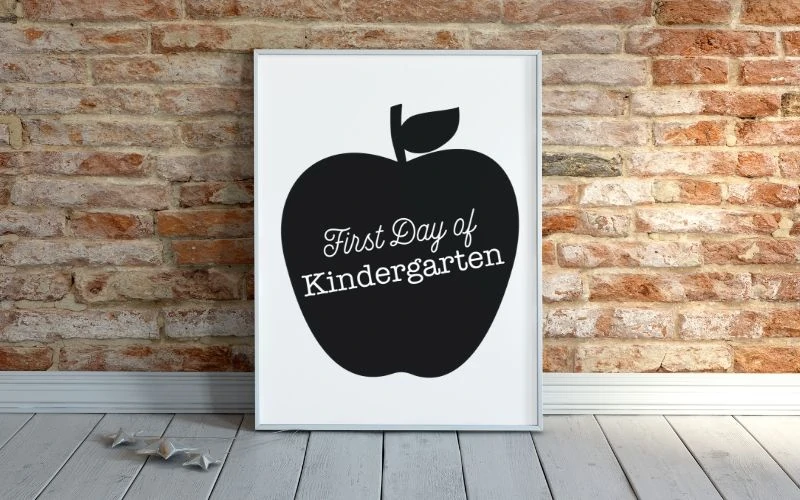 Printable First Day of School Signs
You will receive a high-quality JPEG to print.
Printing Instructions
Print on your home printer. These signs only use black ink for easier printing.
Use cardstock for a firmer school printable sign.
Print scaled to 100% for best results.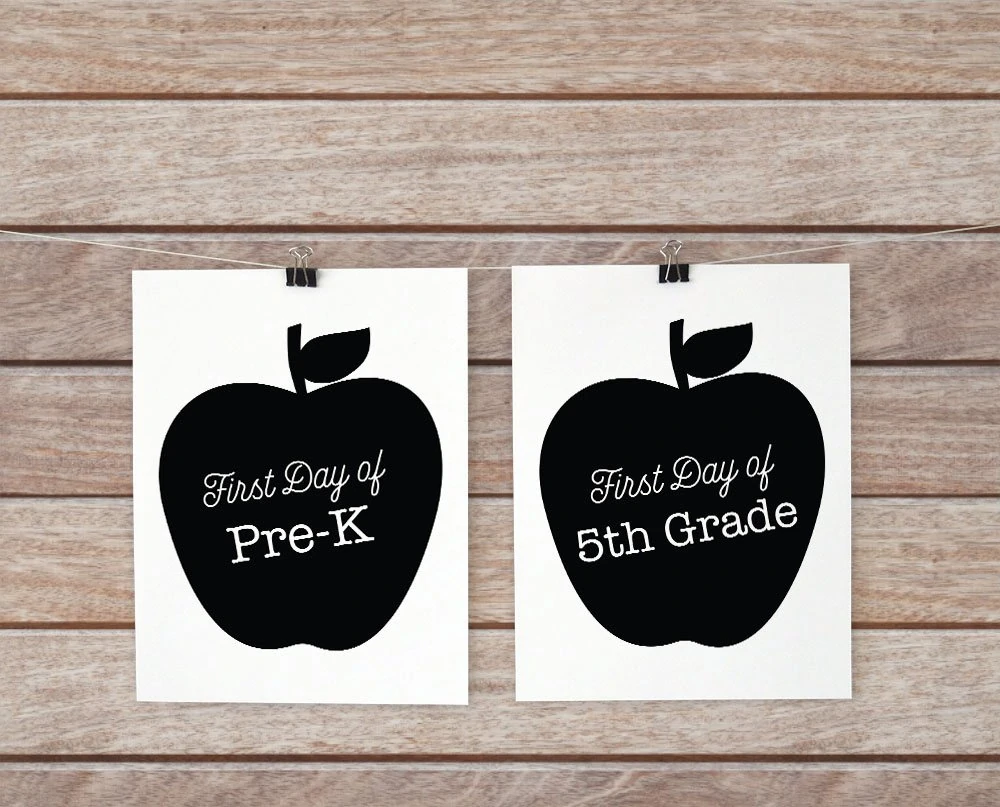 Download Your Back to School Signs
These signs are free for personal use only. Please do not redistribute or sell without permission.
Click on the link to the sign you need to download.
Please pin from this page!