Here's a list of all of my favorite resources.
This post contains affiliate links. By purchasing an item through an affiliate link, I earn a small commission at no extra cost to you. As an Amazon Associate I earn from qualifying purchases.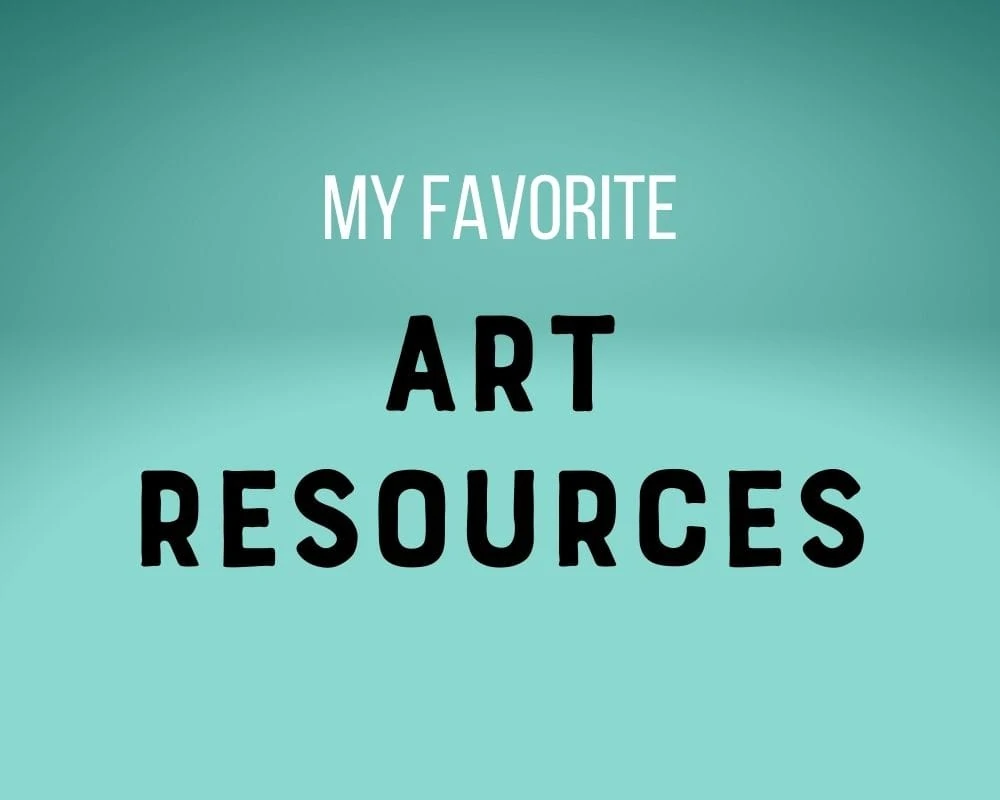 Art
Blick. Blick is my favorite place to buy art supplies. Their selection is huge and their prices are so much better than local art stores. Especially canvases!
Jackson's Art Supplies. Jackson's is my favorite place to buy European art supplies because they can sell them for so much cheaper. I highly recommend them!
Education
Skillshare. I've been a member of Skillshare for several years now. It has taught me everything I know about using Adobe Illustrator and Photoshop.
I've also taken a ton of fun classes about watercolor and gouache. There are also classes on photography.
Etsy/Creative Business
Get 40 free listings when you start an Etsy shop.
If you want to learn more about creating digital downloads, I highly recommend this affordable class on digital product creation. I've spent a small fortune on education, but this class was one of the best that I've ever taken.
Bookkeeping. I use a Paper and Spark spreadsheet to track my Etsy income and expenses. These spreadsheets are so versatile and I love that I can easily see how much I've earned vs how much I've spent.
If you're into goal setting, I highly recommend Janet's goal-getting workbook and spreadsheet. I love it so much that I've done it twice!
If you need clarity in your business, it's very helpful in showing what's working and what isn't.
Digital Design
Adobe is my favorite design software. It's expensive but totally worth it. I definitely make my money back off of it in my Etsy shop.
I use Adobe Illustrator to create most of the items I sell. Photoshop is great for creating mockups and images for listings.
I use Lightroom to easily batch-edit photos. My videos are edited in Adobe Premiere Pro.
For quick videos, I love Adobe Creative Cloud Express.
There are also apps for the iPad like Fresco, Draw, and Illustrator.
Procreate
iPad. I use the iPad Pro and the Apple pencil. The pencil is worth every penny. If you've ever used a computer drawing tablet and hated how it feels, this is the opposite.
Using an Apple pencil feels so natural. I love how it reacts to the screen.
My brush shop. I'm constantly adding new things to my shop.
More brushes. Creative Market is my favorite place to buy brushes. This character creator brush set is my current favorite.
By the way, they offer 6 free items every week! Be sure to check them out.