Curious about how to sharpen watercolor pencils? Get easy tips for sharpening your pencils without wasting them.
You might also like this post on watercolor pencil techniques.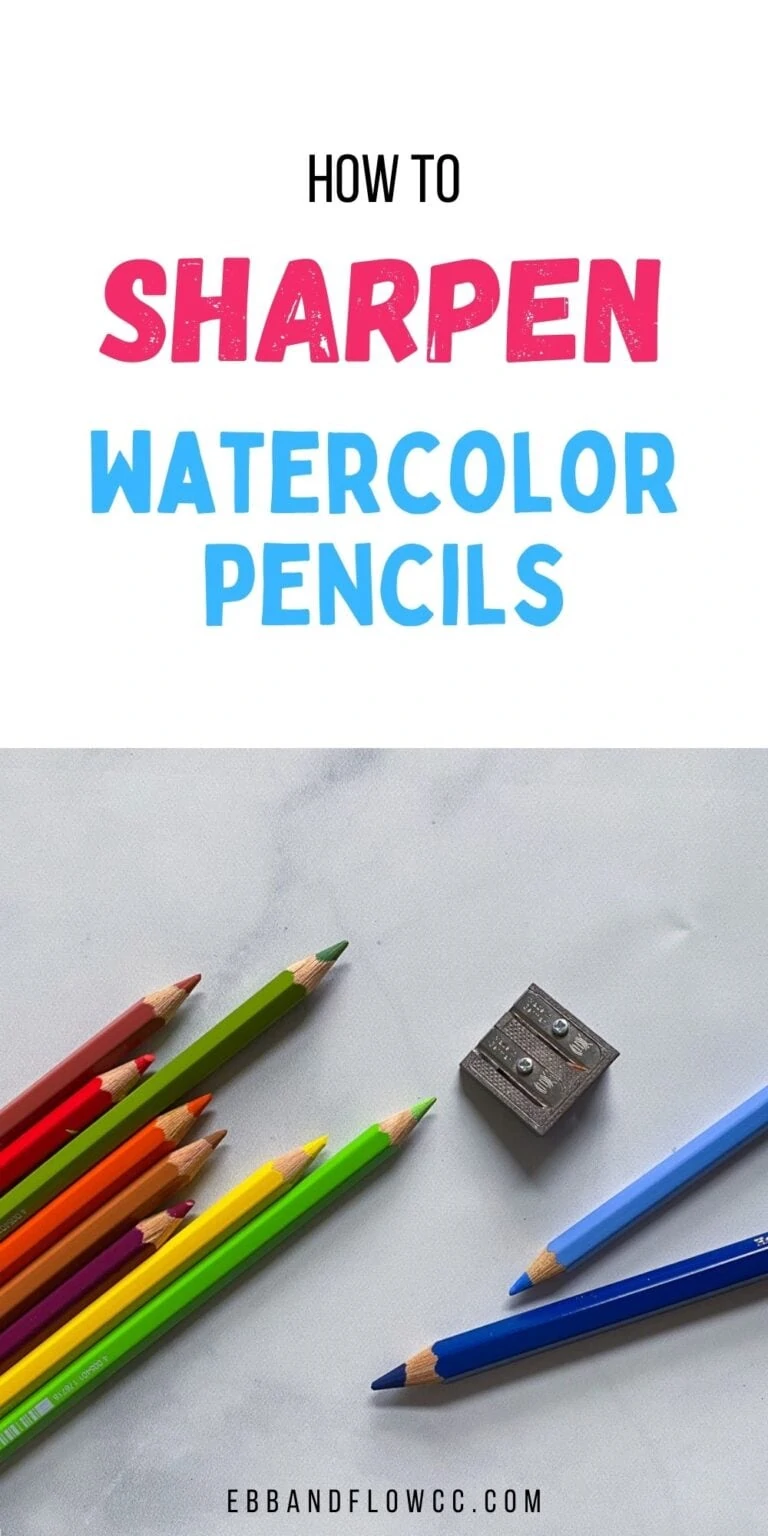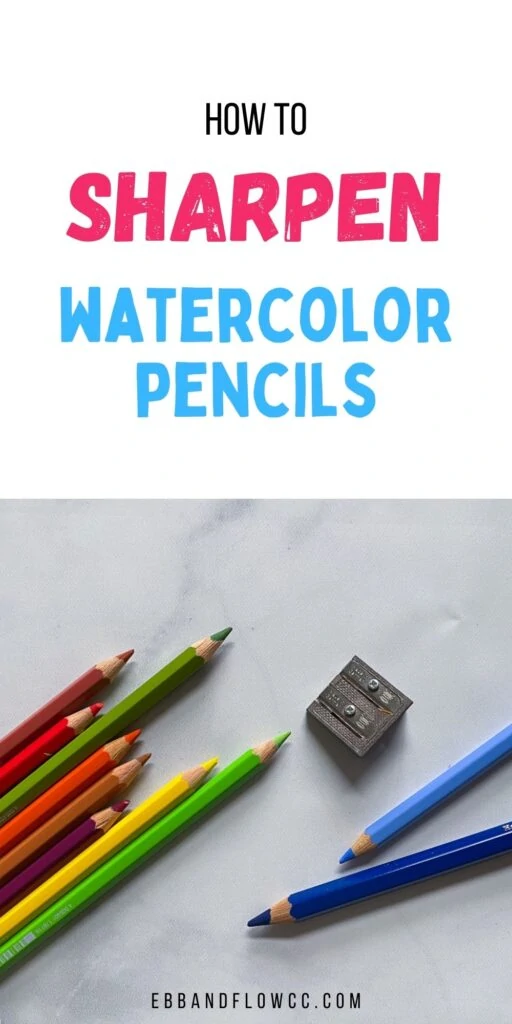 This post contains affiliate links. By purchasing an item through an affiliate link, I earn a small commission at no extra cost to you. As an Amazon Associate I earn from qualifying purchases.
How to Sharpen Watercolor Pencils
Sharpening your watercolor pencils can feel a bit scary because they cost so much, especially if you've invested in Caran Dache pencils.
I'm here to help!
This is a pretty simple topic, but I have feelings about it. So let's get those out of the way first.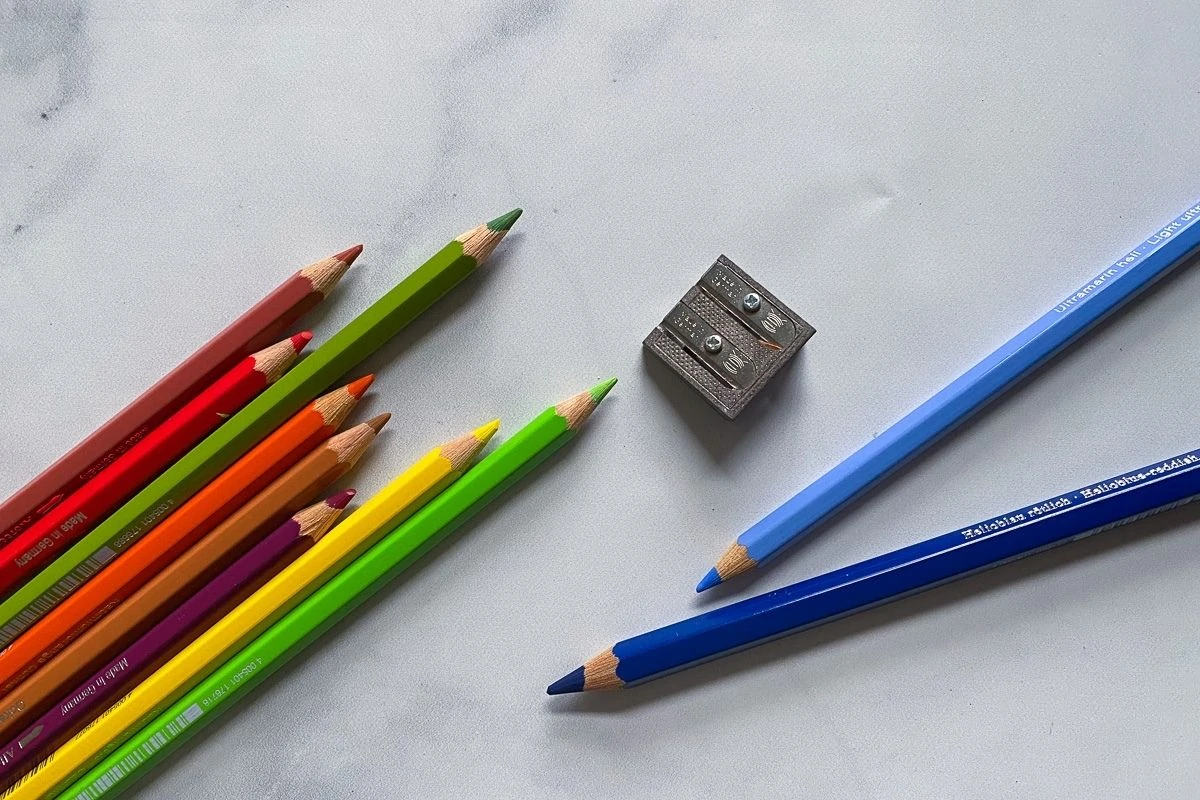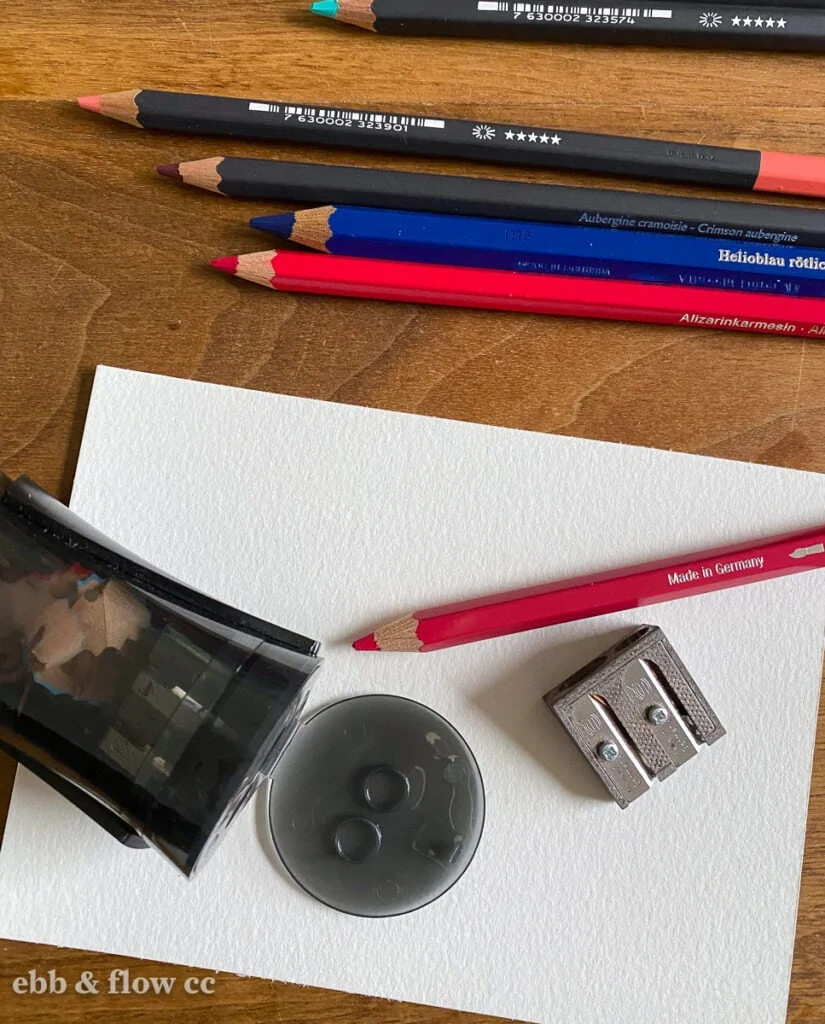 Using a Knife VS a Pencil Sharpener
It's often recommended to sharpen watercolor pencils and colored pencils with a knife, but it's not what I'm going to recommend.
As a clumsy person, this is just not the method for me. It's really easy to slip and cut yourself. So no thanks.
Using a knife is also incredibly inconvenient. It takes forever to sharpen a pencil with a knife. I don't know about you, but I don't like stopping my workflow to do something like sharpening pencils for 5 minutes.
I also don't like it because it seems to waste more of the pencil. Watercolor pencils are expensive! I don't want to waste any part of them!
The last reason why I don't suggest using a knife is that it's very hard to get a sharp point with a knife. They always end up pretty dull.
How to Use a Pencil Sharpener for Watercolor Pencils
There are a few things to keep in mind when choosing your pencil sharpener.
Insert the pencil in the pencil sharpener.
Twist the sharpener, not the pencil. This helps prevent the tip from breaking.
Don't sharpen too much or the tip will break. It doesn't need to be super sharp.
Try to use the sides of the pencil for coloring larger spaces when possible to prolong needing to sharpen the pencil.
For reference, I use this small metal sharpener or this Prismacolor sharpener that holds the shavings.
Don't choose an electric sharpener. I know they seem convenient. But they never work correctly on GRAPHITE pencils, let alone expensive watercolor pencils. They just eat pencils.
Keep in mind that some watercolor pencils are thicker and may need a thicker pencil sharpener.
Use a dedicated sharpener for your watercolor pencils. This will prevent the blade from dulling.
If you find that your pencils break a lot, try a better brand. Some brands break easier than others when sharpening.
TLDR: Use a handheld pencil sharpener, go slow, and twist the sharpener, not the pencil.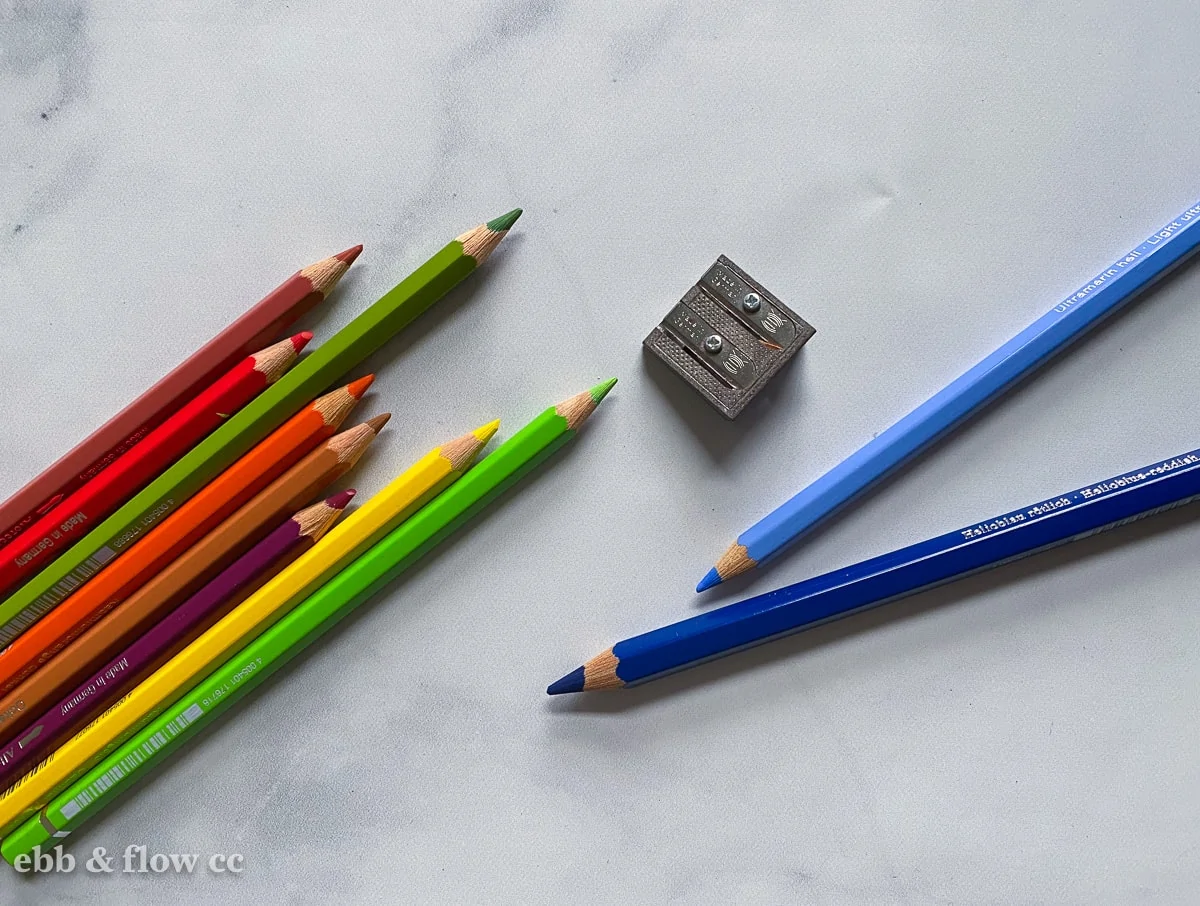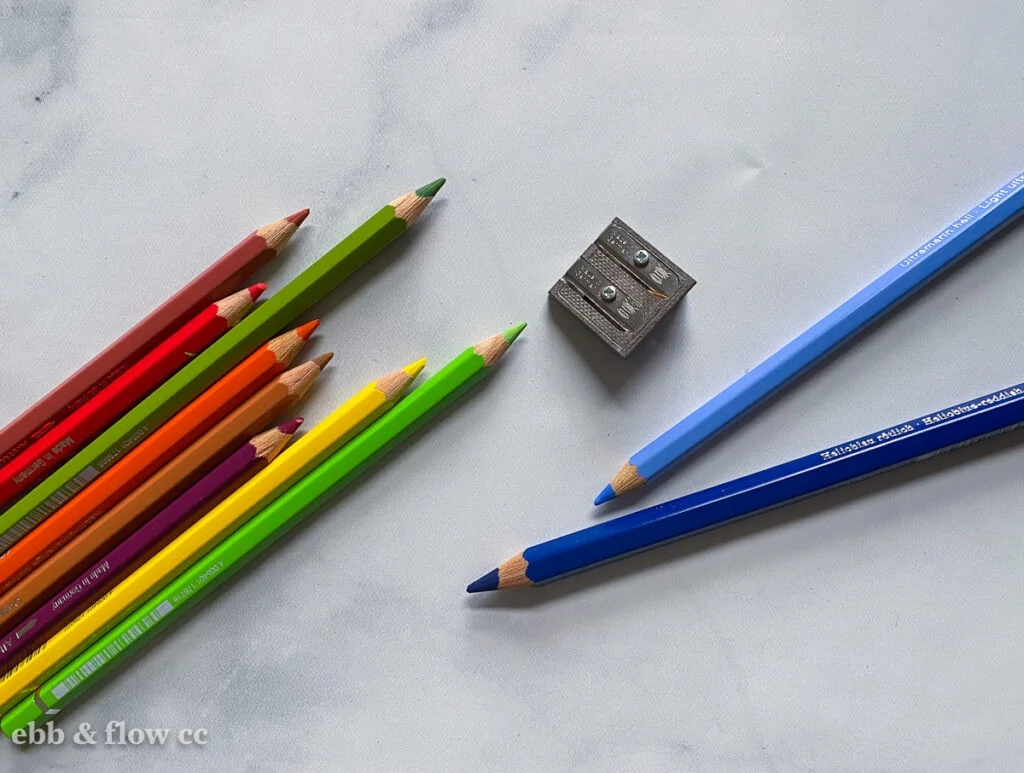 You Might Also Like:
Pin for Later!