The Best Watercolor Paper for Beginners
Learn more about the best watercolor paper for beginners. I strongly believe that the best watercolor paper is the one you will use. Especially as a beginner.
There's nothing worse than being too afraid to use your supplies because they cost too much. Learn more about my favorite watercolor supplies here.
Although I often suggest buying quality art supplies, paper is always going to be where I suggest you save money.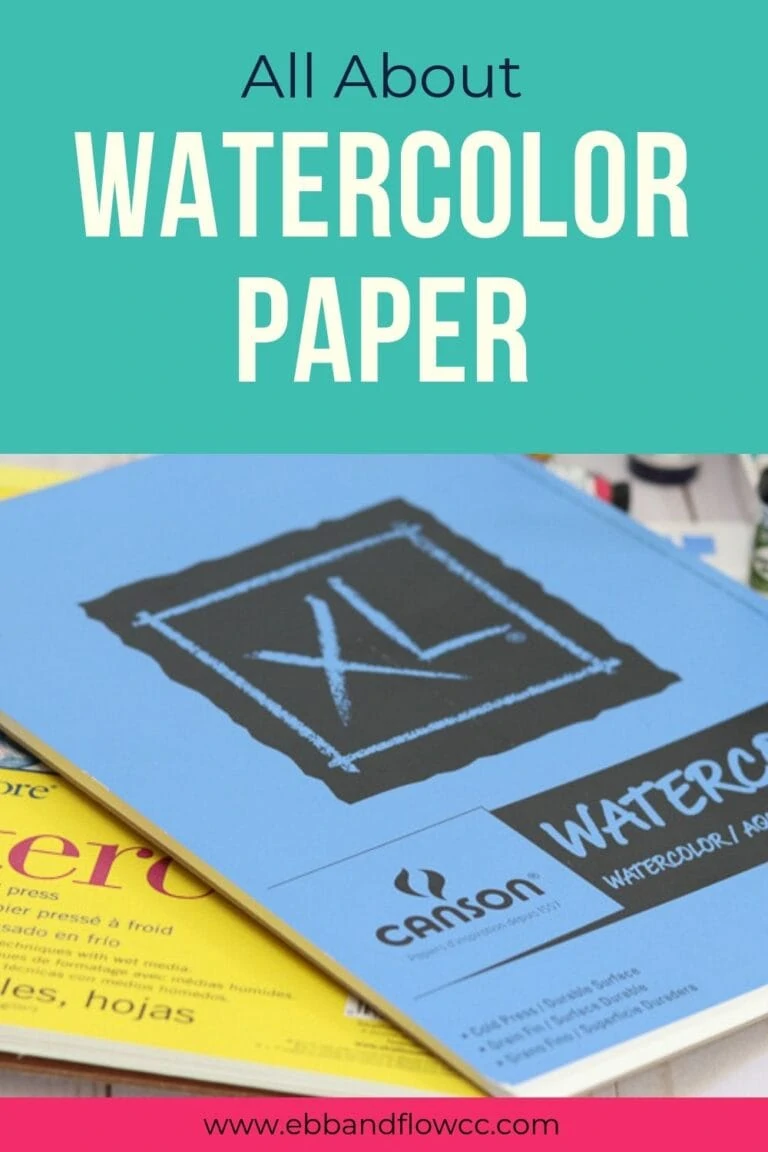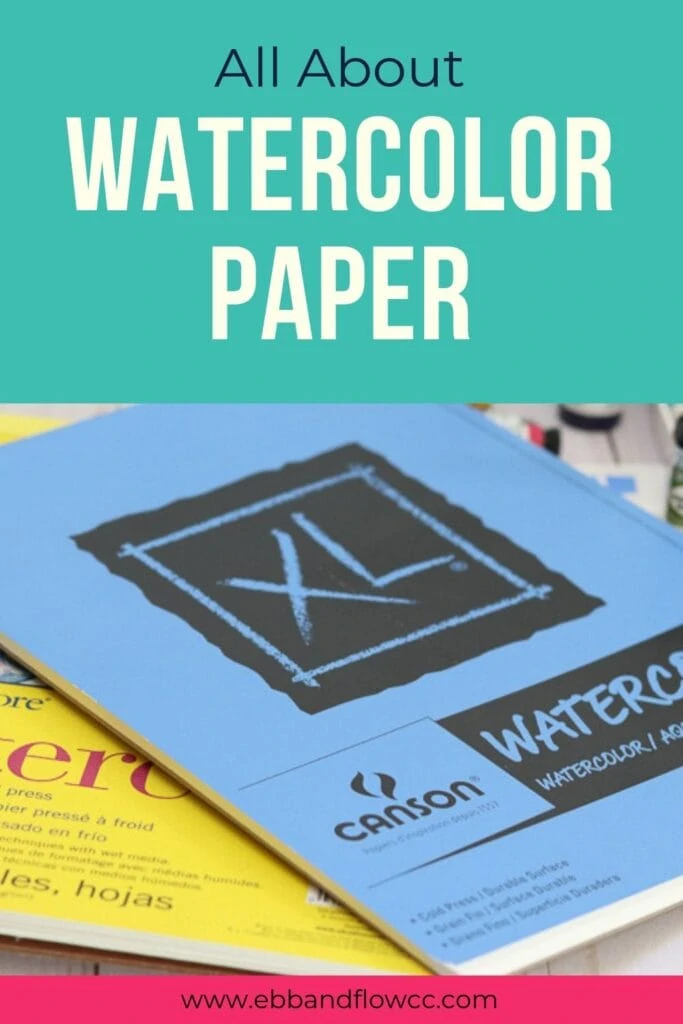 This post contains affiliate links. By purchasing an item through an affiliate link, I earn a small commission at no extra cost to you. As an Amazon Associate I earn from qualifying purchases.
I've included links to Blick where available because they often have better prices than Amazon. Plus, it's so much fun to shop at Blick!
The Best Watercolor Paper for Beginners
Technically, you can use any paper for watercolors. However, lighter weight papers will buckle and not accept the color in the same way. Colors that are vibrant on watercolor paper will look washed out on something like cardstock.
Watercolor paper is a lot thicker and even the smooth paper has a lovely texture that shows off the beauty of watercolor paint.
One thing to note: most watercolor papers have 1 side that can be used. The other side is usually flatter and you get weird results.
All About Watercolor Paper
Weights of Paper
Watercolor paper comes in 140 lb and 300 lb weights. This refers to how thick the papers are.
140 lb paper may need to be stretched before use. 300 lb paper should be fine without stretching it.
You need at least 140 lb paper for best results.
Watercolor Paper Textures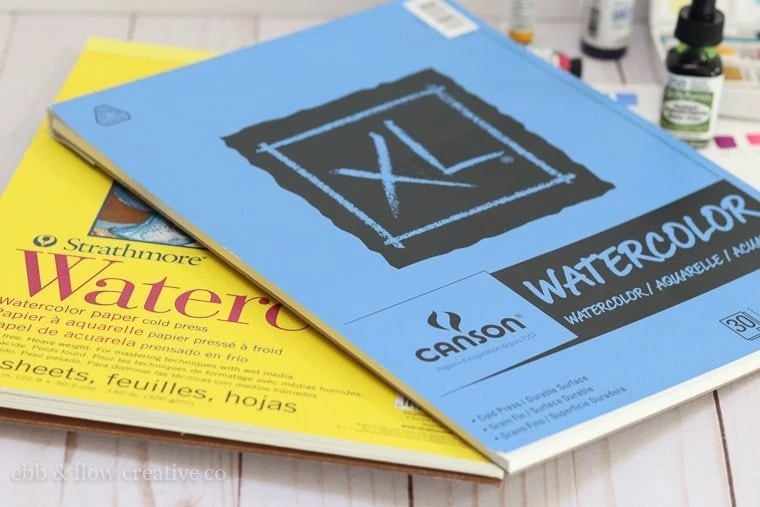 Be aware that the texture can effect how the brush reacts to the paper. It can also effect absorbency.
Cold Press Paper
Cold press paper has a rougher surface. This is the paper that most artists use because it's typically the cheapest.
It has a good absorbency rate and is great for detailed work.
Hot Press Paper
Hot press paper has a smooth surface. Hot press is better for pieces that will be scanned.
Hot press paper has the least absorbency.
Rough
As the name suggests, rough paper has a rough texture. Rough paper usually looks like handmade paper.
It's great for artists who want a lot of texture in your piece.
Rough paper has the most absorbency.
Formats: Pads, Sheets and Blocks
Watercolor paper comes in a few different formats.
Watercolor Pads
Watercolor pads are what you probably think of when you think about watercolor paper. You can paint while the paper is attached to the pad, or you can remove it from the binding at the top.
From there, you can tape it to a flat surface if you want.
Watercolor Sheets
Watercolor sheets are papers that have been separated. They often come on large sizes that can be cut down, which can save money.
Watercolor Blocks
Watercolor blocks look just like watercolor pads, but they're attached on all 4 sides instead of just one. There's a little spot to use a palette knife to separate the paper from the block.
The advantage to using a block is that the paper doesn't need to be taped.
Watercolor Sketchbooks
The last format for watercolor paper is sketchbooks. They come in a spiral or bound book.
Spirals are easier to manipulate because the papers lay flat. However, if you're left-handed, spiral-bound sketchbooks can be painful to use.
Book-bound sketchbooks feel fancier, but they don't lay as flat.
The Best Watercolor Paper
The Best Pad of Paper
These Canson watercolor pads contain 30 sheets! At that price, you can feel free to make all the mistakes you want. (Blick link)
They come in a variety of sizes and options.
I also like Strathmore paper. It's still inexpensive, but I like that it's easy to find at your local art supply stores. (Blick link)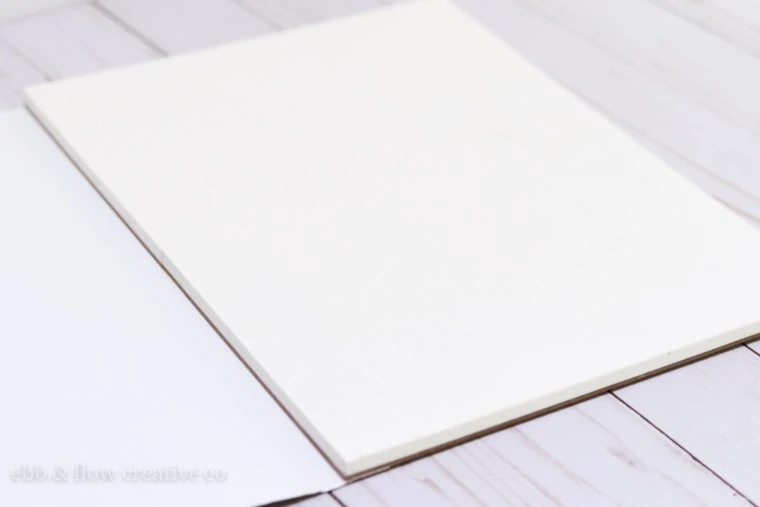 Recently, I bought this 2 pack of watercolor paper from Arteza. The price can't be beaten! And you get SO much paper!
It's easier to play around and "waste" paper when you have this much.
The quality is pretty nice!
The Best Journal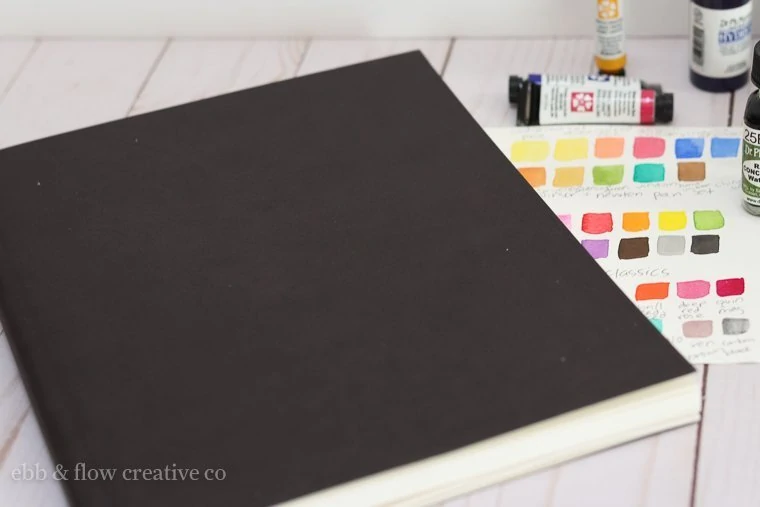 I just splurged on an art journal and I love it. There's just something special about it. So far, I've only been playing with it and making swatches. It's not watercolor weight, but I'm not worried about it, since it's just for fun. (Blick link)
I like the idea of a bound book of my art.
This journal comes in plenty of sizes as well.
I recently compared several watercolor sketchbooks if you're interested in learning more.
Watercolor Paper FAQs
How do I watercolor without wrinkling the paper?
You have a few choices. You can stretch your paper by taping it and wetting it, then letting it dry before painting.
You can use less water when you paint. This is my preferred method.
Or you can use a heavier paper, like a 300 lb paper.
Do I need to stretch watercolor paper?
Only if you use lighter-weight paper or if you use a lot of water when you paint.
You can also buy watercolor paper in blocks. This means they are attached on 2-4 sides to the rest of the pad to prevent warping.
Do you need watercolor paper to use watercolors?
Yes. Watercolor paper is heavier so it can handle all of the water. Lighter papers will warp as it dries. They can also tear if they get too wet. The paper can rub away if you work it too much.
Can you watercolor on canvas?
No. Canvas is unable to absorb the water from watercolor. Use paper instead. Or use gouache instead of watercolor.
You Might Also Like:
Pin for Later!