Are you curious about how to use watercolor pencils? Learn these easy techniques for using these fun pencils in your artwork.
Get more tips for using watercolors here.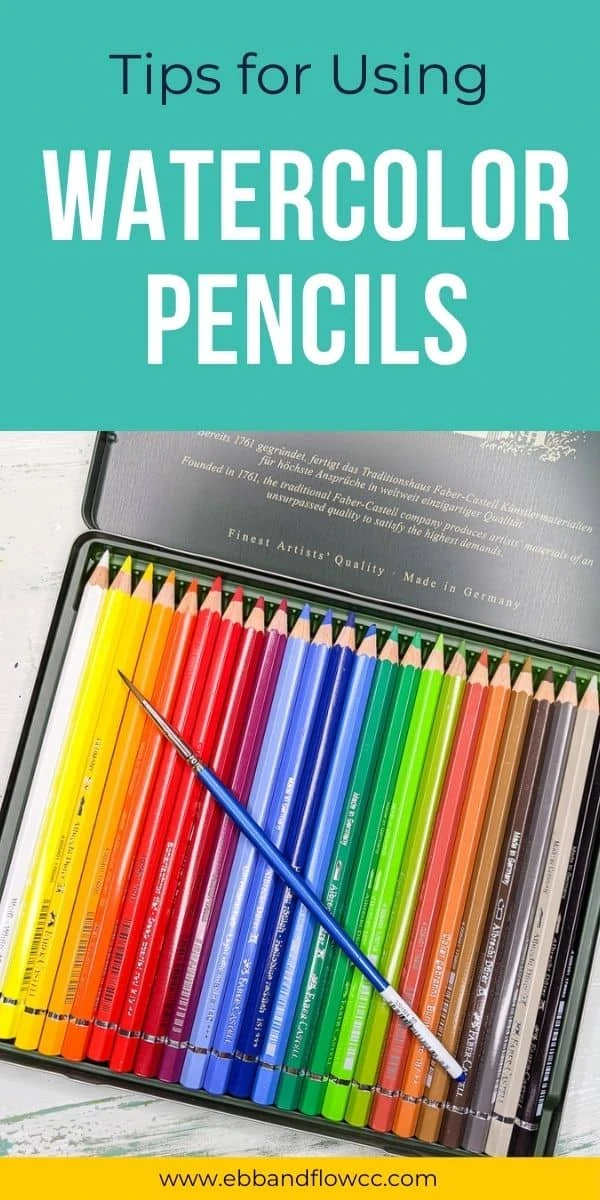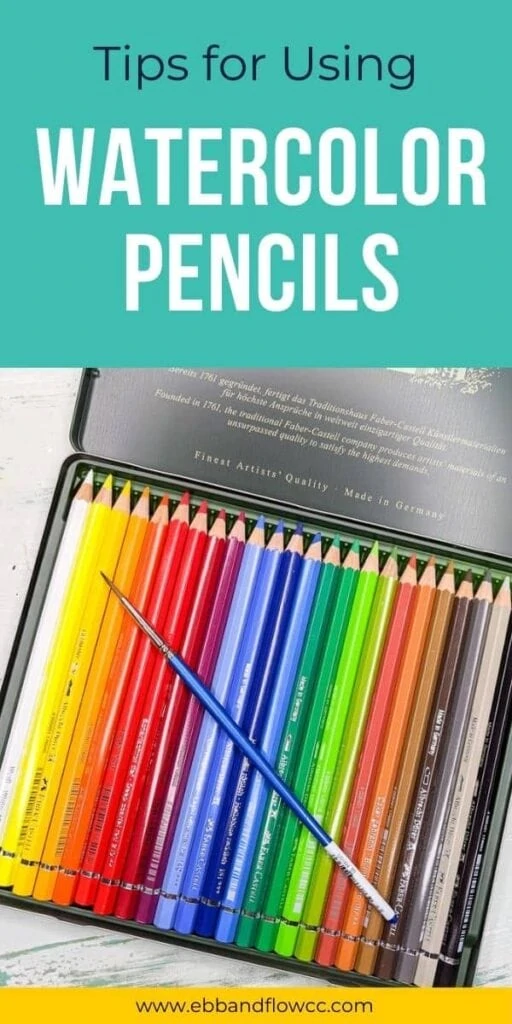 This post contains affiliate links. By purchasing an item through an affiliate link, I earn a small commission at no extra cost to you. As an Amazon Associate I earn from qualifying purchases.
You might also like this post on using gouache.
Watercolor Pencils FAQs
Do you have to use water with watercolor pencils?
No, you don't have to use water with watercolor pencils.
However, since they don't have the same properties as regular colored pencils, blending will be more difficult.
Can you sharpen watercolor pencils?
Yes, you can sharpen watercolor pencils. For best results, use a good pencil sharpener and always twist the sharpener, not the pencil.
Get more tips for sharpening watercolor pencils here.
What paper should you use with watercolor pencils?
You should use watercolor paper with watercolor pencils. In most cases, you use way less water than traditional watercolor paint, so you can get away with using cheaper watercolor paper. I like this paper a lot.
Can you use watercolor pencils in coloring books?
It depends on what the paper is like and how much water you use.
If you use a small amount of water, you can probably get away with using watercolor pencils in a good-quality coloring book. Your paper will warp a little though.
However, keep in mind that there are special coloring books that are made to work with watercolors!
You might also like this post on using watercolor markers!
How to Use Watercolor Pencils
Supplies Needed:
When purchasing watercolor pencils, it's good to understand that the pricier brands are going to be nicer to work with.
Nicer brands will dissolve in water easier and leave fewer pencil marks behind. They also have more pigment.
Nice brands include Faber Castell, Derwent, Prismacolor, and Caran D'Ache pencils. I'm currently using Faber Castell pencils.
Many of these brands sell open-stock pencils, so you can buy the colors you love instead of a set.
That also means that it's easy to replace your most-used colors when you've worn the pencil down too much.
If you're having trouble finding them, they're also called water-soluble pencils by some brands.
Easy Watercolor Pencil Techniques for Beginners
These are some of my favorite ways to use watercolor pencils.
Coloring and Then Painting with Water
This is the most common way to use watercolor pencils.
Simply color your design and then add water later.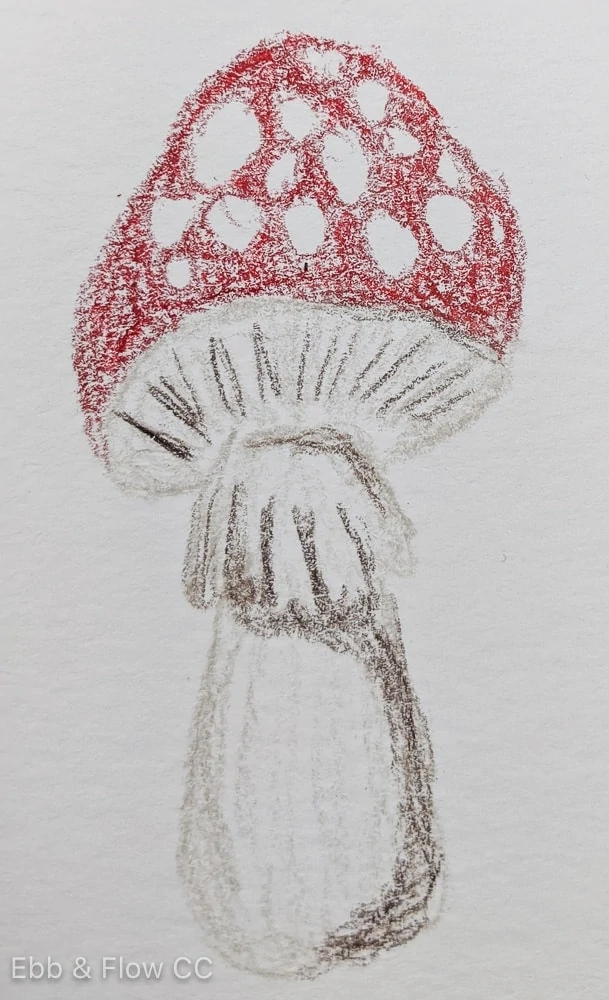 This is a great way to work on your artwork when traveling since it's way easier to carry pencils than the supplies needed for painting.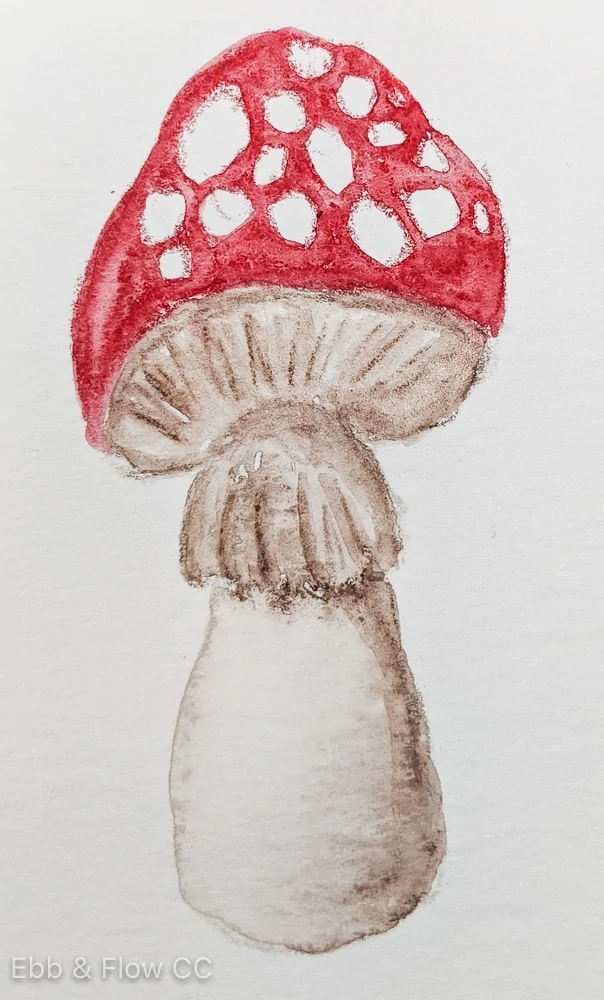 Gradients
It's possible to get beautiful gradients with watercolor pencils. Use colors that are adjacent on the color wheel and blend them with water.
I like to work on the end colors first and then blend them towards the center.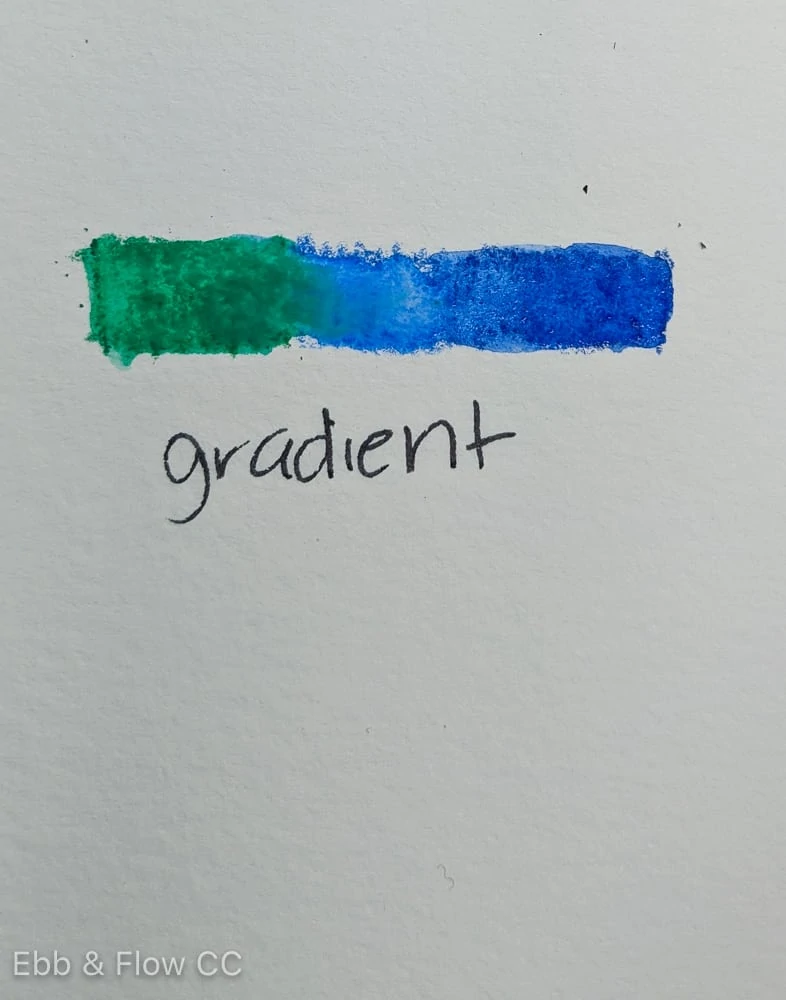 It's also possible to get a one-color gradient from dark to light.
Color darker where you want the darker part and use less pressure for the lighter part. Then, add water to the lighter part and work your way to the darker part.
Get more tips for blending watercolor pencils here.
Painting from the Brush Tip
Another popular way to paint with watercolor pencils is to wet the brush tip and use it as a palette.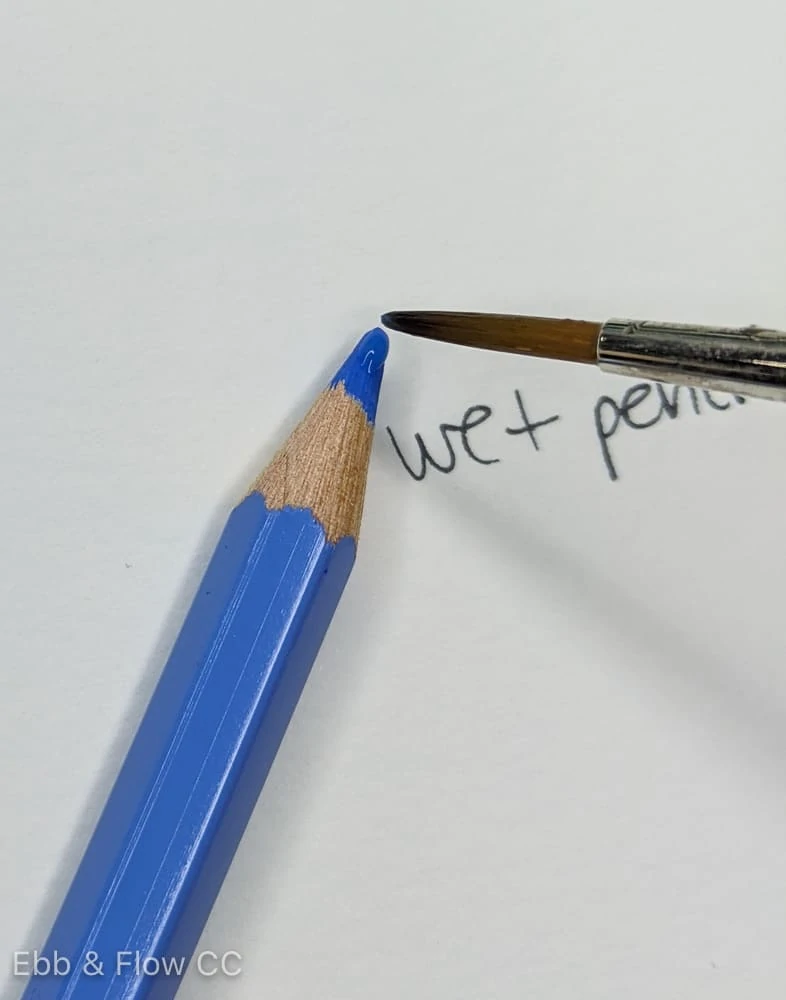 Be careful not to wet the wood of the pencil or you may damage the pencil.
Dry Pencil on Wet Paper
Using a dry pencil on wet paper is a fun way to get details in your work. Simply wet the area and apply the pencil to the wet area.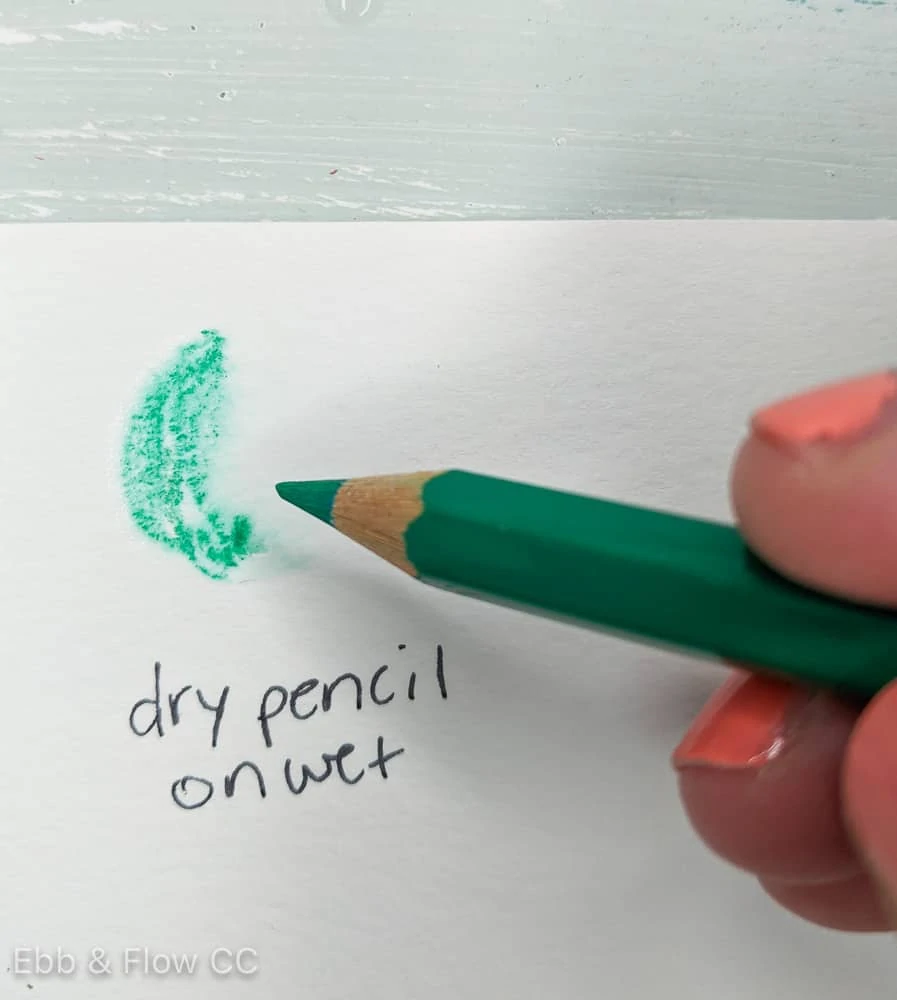 If desired, you can smooth the pencil with a brush. This is a great technique for shading.
It's also a good technique for mark-making to add texture, particularly if you want softer marks.
Dropping Color into Wet Paper
You can also drop color onto wet color by drawing dots or lines on a wet area.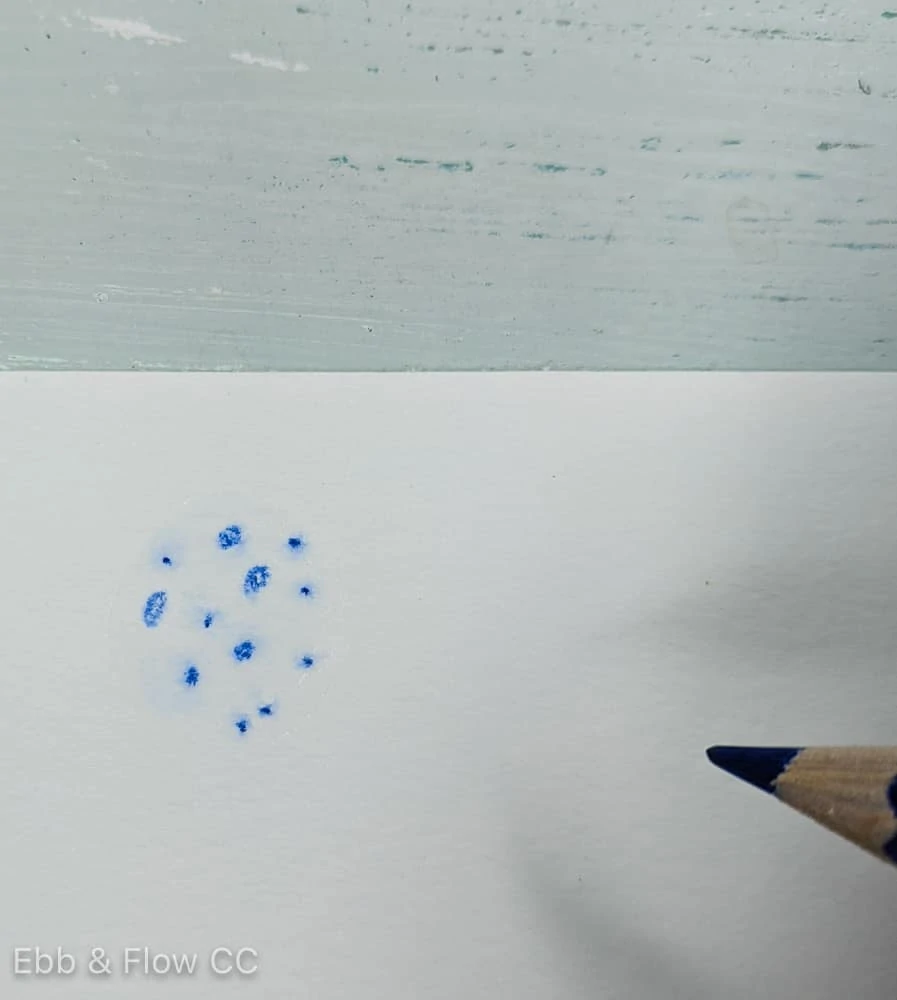 Wet Pencil on Wet Paper
You can also wet the pencil before using it in a wet area. This creates a darker line.
As usual, you can smooth the area with a brush if desired.
Coloring a Spot for a Palette
Coloring an area on scrap paper and using it as a palette is also a useful technique. This allows you to mix colors.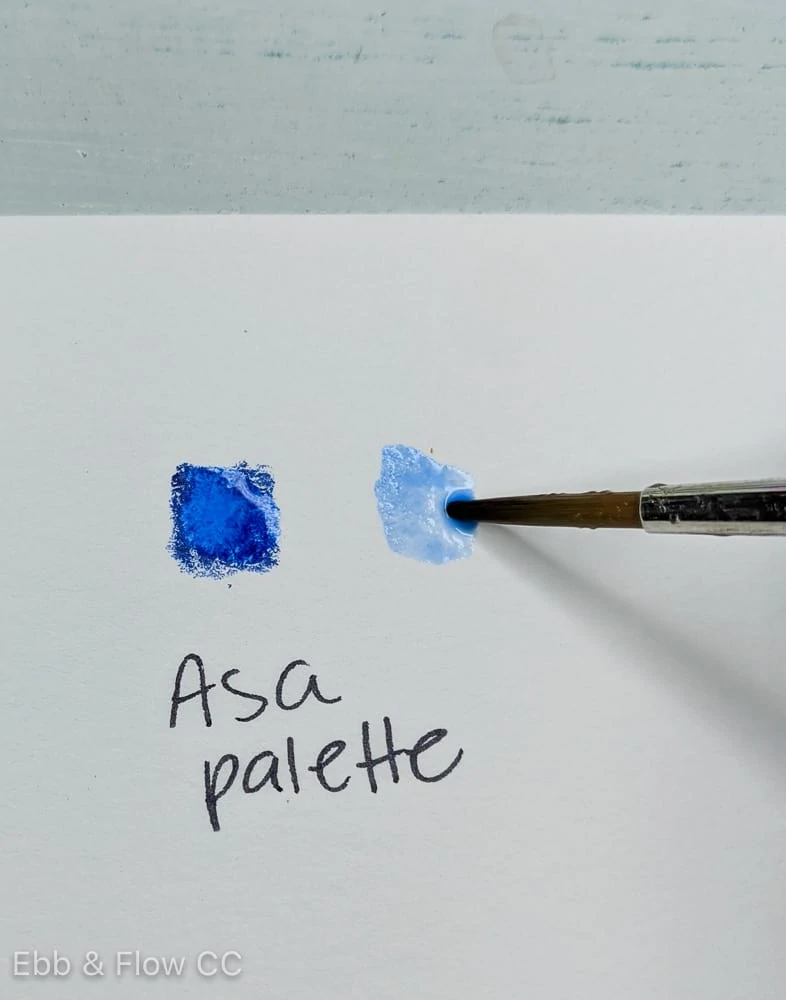 However, this technique is similar to using regular watercolor paint, so unless you only have pencils, it's kind of redundant.
Using Watercolor Paint and Adding Details with Pencils
This is my favorite way to use watercolor pencils.
Paint your painting as usual with watercolor paint and add details with pencils.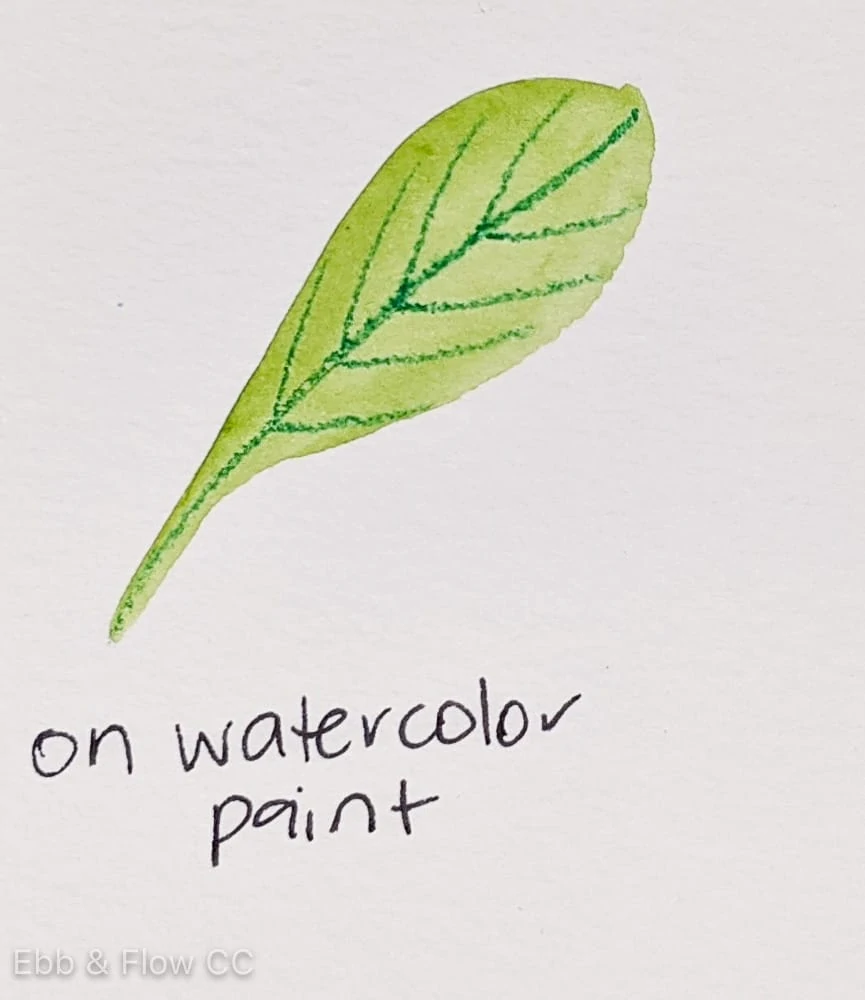 You can add the pencils while the paint is wet or dry.
Adding to wet paint allows the pencil to blend a little better and the lines are a bit softer.
This is great for adding very detailed work to your art.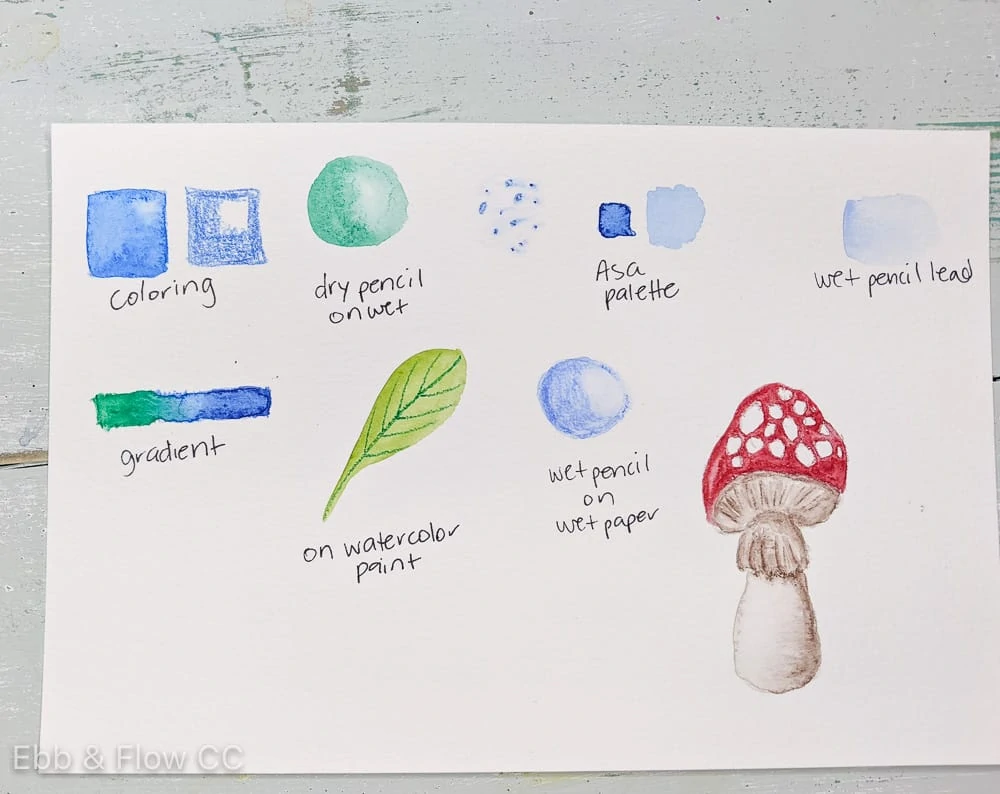 How do you like to use watercolor pencils in your artwork?
You Might Also Like:
Pin for Later!