Learn how to paint with easy watercolor painting tutorials. These tutorials are perfect for beginners who don't know where to start. From supplies to basic techniques, I've got you covered.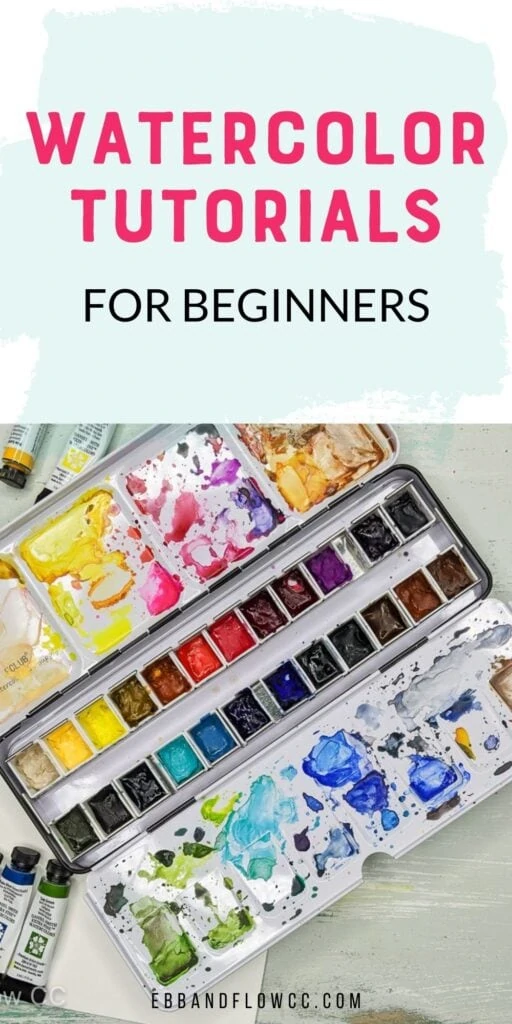 This post contains affiliate links. By purchasing an item through an affiliate link, I earn a small commission at no extra cost to you. As an Amazon Associate I earn from qualifying purchases.
Watercolor Painting Tutorials: Supplies
When you're just getting started, it can be so confusing to know what to buy. Learn more about which supplies are worth buying so that you don't waste your money.
Watercolor Supplies for Beginners
The Best Watercolor Paint for Beginners
Watercolor Types Explained: Tubes VS Pans
How to Care for Watercolor Brushes
Beginners Guide to Watercolor Palettes
The Best Watercolor Sketchbooks
Erasers for Using with Watercolor Paint
The Best Pencils for Watercolors
Watercolor Basics
Use these easy tutorials to get started painting.
How to Make Your Own Watercolor Palette
How to Start a Sketchbook Practice
Painting White with Watercolors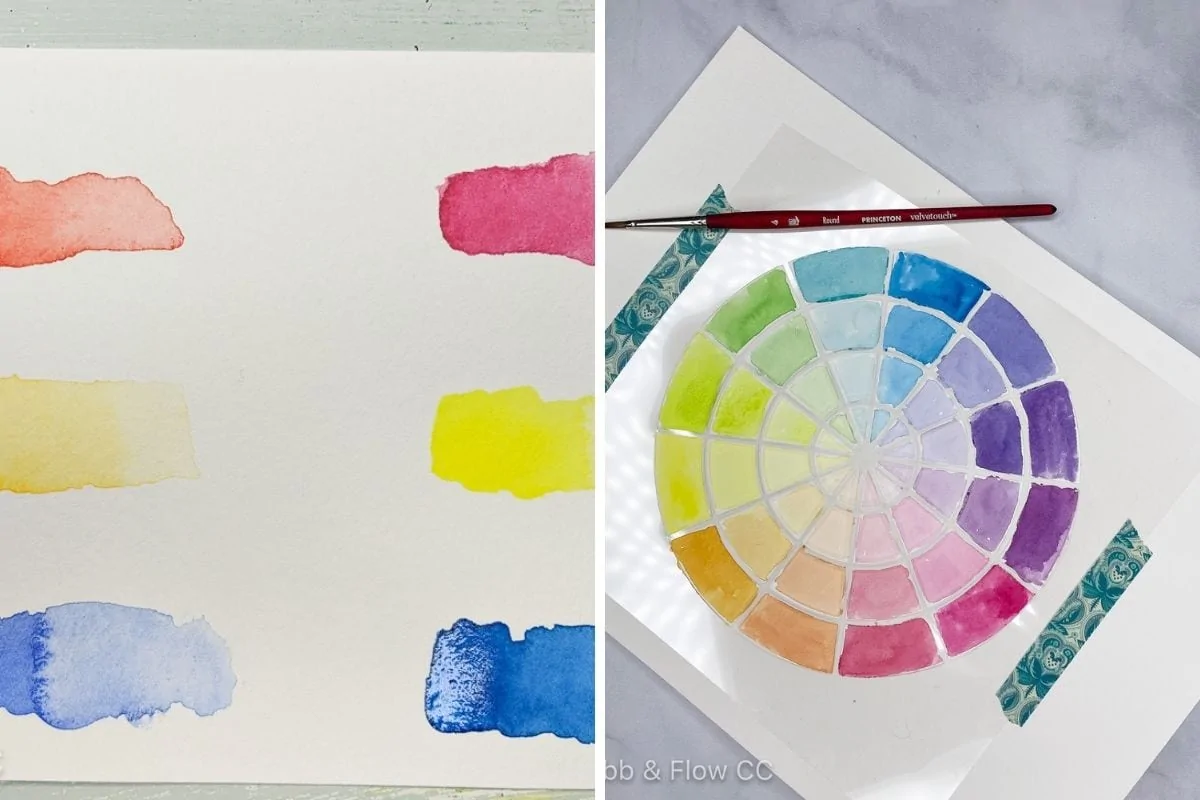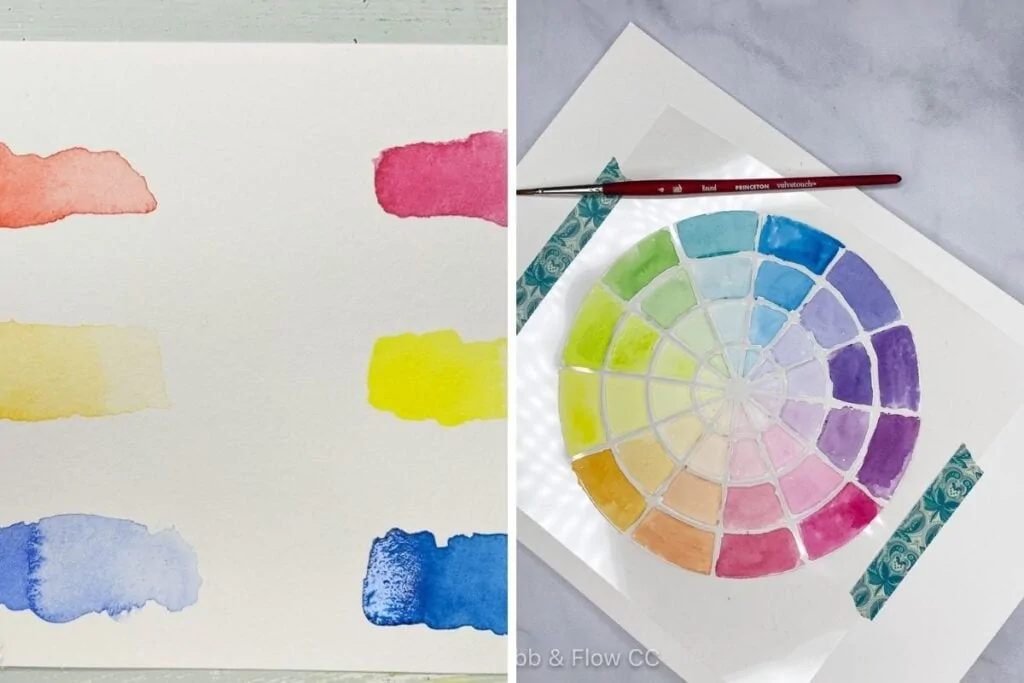 Color Mixing Lessons
Mixing watercolor is so much fun. Learn the basics so that you break all the rules!
Color Theory: How to Mix Watercolor Paint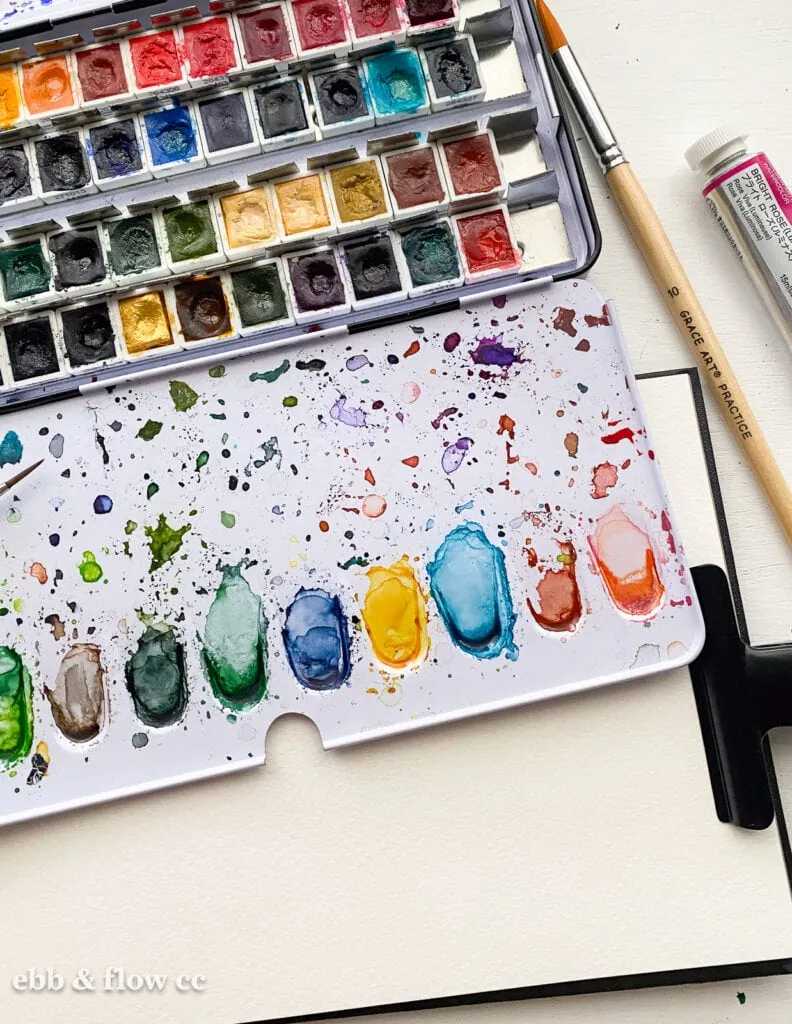 Painting Tutorials
Now that you know the basics, it's time to create some art. Here are some easy watercolor painting ideas to get started.
Watercolor Painting Warm-Up Ideas
Simple Watercolor Landscape Painting Ideas
Floral Heart for Valentine's Day
Watercolor Paint Reviews
My Favorite Watercolor Supplies
Other Watercolor Posts
How to Sharpen Watercolor Pencils
Waterproof Pens for Watercolor