Free Brush Lettering Practice Sheets
Download free brush lettering practice sheets. These worksheets can be printed or used with an iPad to practice lettering.
You might also be interested in learning how to import brushes into Procreate.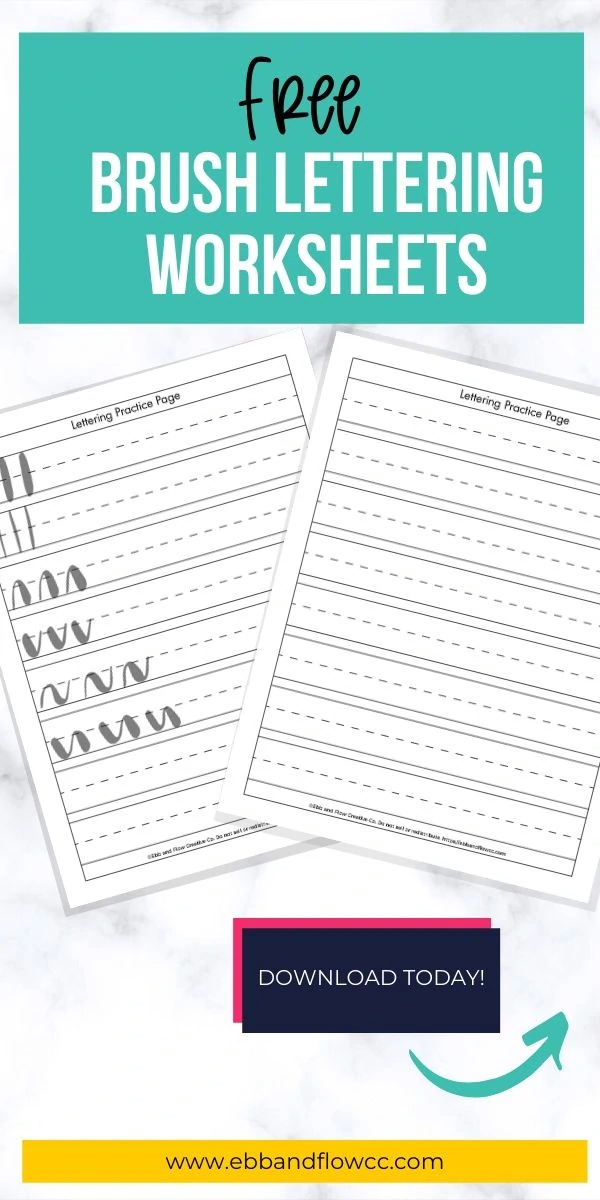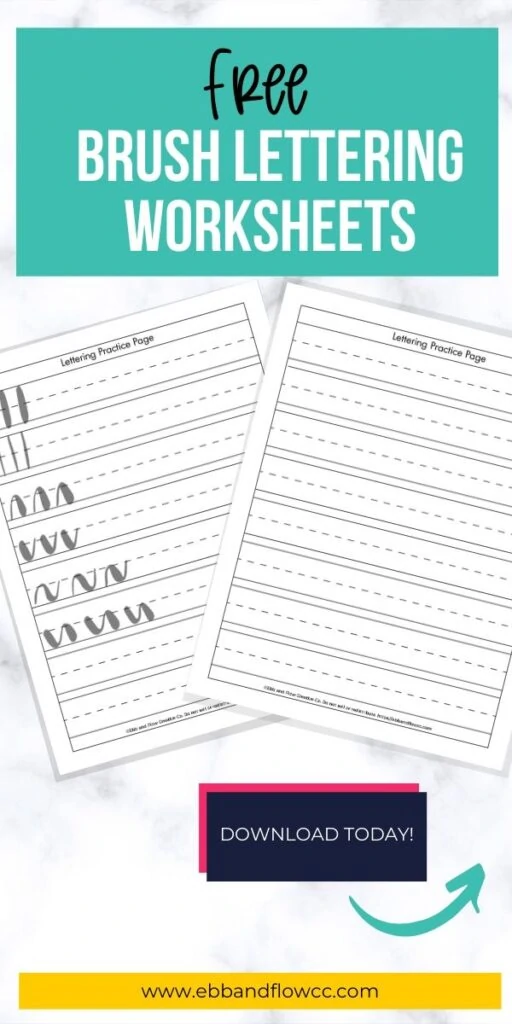 This post contains affiliate links. By purchasing an item through an affiliate link, I earn a small commission at no extra cost to you. As an Amazon Associate I earn from qualifying purchases.
Tips for Brush Lettering
Brush lettering did not come easy to me. It has taken me a while to get to where I am now and I still have plenty of room for improvement. Here's some tips that have helped me.
If you're having trouble with paper and brush pen, try working on an iPad if you have one. It's so much easier to erase when you mess up. Plus using the Apple pencil mimics a regular pen, so you still get the muscle memory required.
Do drills to warm up. Down strokes should be heavy and up strokes should be light. Horizontal strokes should be light as well.
Practice, practice, practice. Brush lettering is closer to drawing than writing, so it takes a lot of practice to acquire those skills.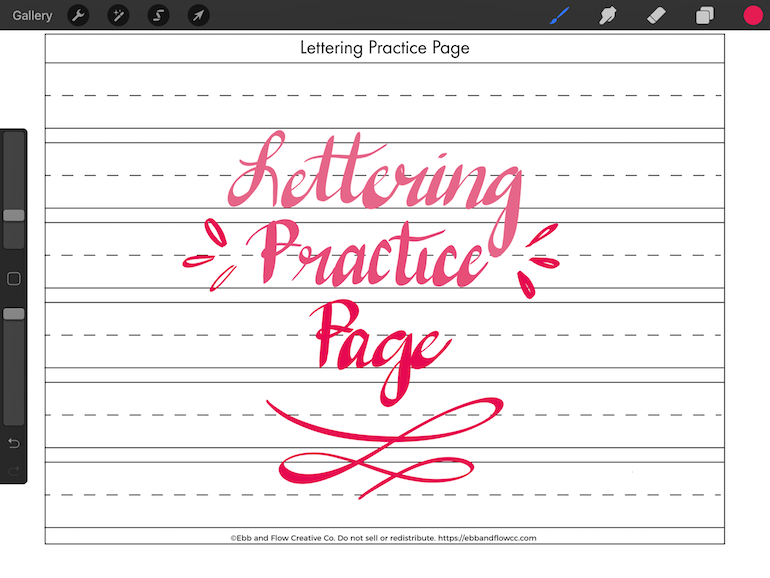 Supplies
Brush markers are fun to use because they come in so many pretty colors, but the Fudenosuke brush pen is a bit easier to use and control.
Cardstock is thicker than regular paper and can help prevent bleed through.
Brush Lettering Practice Worksheets
These lettering worksheets come in both landscape and portrait orientation. I made landscape worksheets to use with Procreate. For me, using an iPad in landscape mode is so much more comfortable. Plus there's more space to practice.
If you use these with an iPad, import them in as a photo (or file depending on where you stored them.) Then create a new layer to practice on. Clear the layer as needed.
I find that using a bright color makes the lettering stand out even more.
These worksheets include a blank lettering sheet and a page with drills to learn how to control the brush.
I'm using them with my newest lettering brush pen for Procreate, which I'm loving. If you haven't tried lettering on Procreate, I highly recommend it!
Download Free Brush Lettering Practice Sheets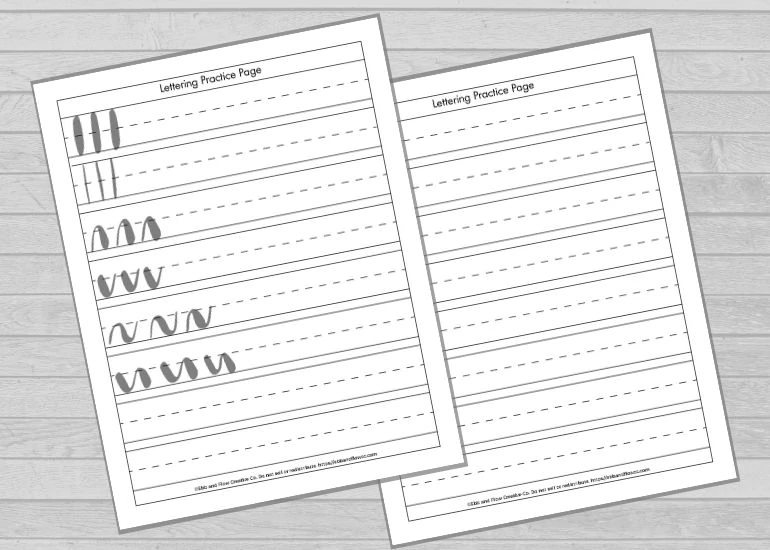 You will receive 4 sheets in total:
Blank lettering sheet – portrait
Lettering Drills – portrait
Blank Lettering Sheet – Landscape
Lettering Drills – Landscape
The pages are 8.5″x11″ for easy printing. They come in a zip file.
These downloads are for personal use only. Please do not redistribute or sell.

Dear teachers and students: this download will not work if you try to access it when logged into your school email account. Try a personal email account instead.
Click to Download Lettering Worksheets
You Might Also Like:
Pin for Later!