Learn how to import color palettes for Procreate. Choosing a nice color palette can be the hardest part of creating art using Procreate. Make that process easier by downloading pre-made color palettes.
Get even more Procreate tutorials here.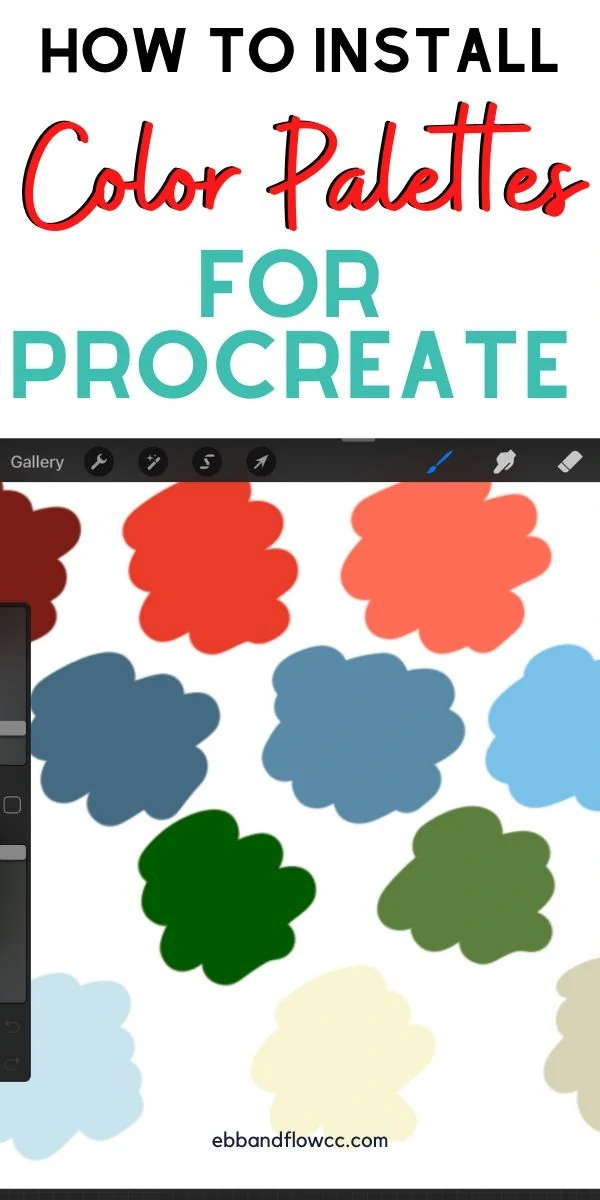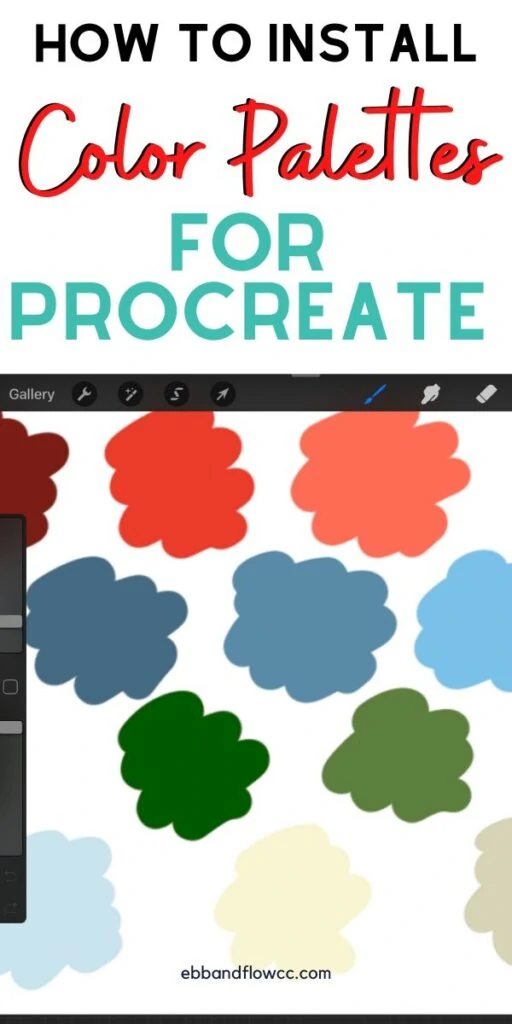 This post contains affiliate links. By purchasing an item through an affiliate link, I earn a small commission at no extra cost to you. As an Amazon Associate I earn from qualifying purchases.
You might be interested in learning how to use Procreate to draw.
Scroll down to the bottom of this post for the procreate swatch free download.
You might also like this post on Adobe Fresco.
Tips for Creating a Color Palette
Creating a nice color palette is crucial for creating harmonious art. Here are a few tips I use when creating a color palette.
Limit your number of colors. It's tempting to use the entire selection of swatches in each palette, but using fewer colors can look better.
I typically start with 2-4 main colors. This color palette utilizes red, blue and green.
Add a mid-tone (the main color in this case), a darker selection and a lighter selection.
Don't forget about neutrals. I added creams and browns for my neutrals in this color palette.
The main colors should have the same tone. Use the harmony tool for this if you're unsure of how to select colors with the same tone.
Laying your colors out in swatch format can be a great way if seeing at a glance that your colors work together well. For instance, when I first started, I was my dark green was too similar to my mid green. Changing the saturation gave me a better mix of colors.
Psst... Want to know how to make your own monoline brush?
How to Import Color Palettes for Procreate
From a procreate document, swipe up to reveal the iPad Dock.
Select your files folder and pull it to either side of your document while using Procreate.
You can adjust the width to resize either section by dragging the line between the sections.
Open the files to the correct location for your color swatch file. I'm using iCloud, but something like DropBox or even google drive works.
Open your color palette selection to Palettes.
Add a new color palette.
Set it to default.
Drag the desired color palette to the new spot.
Color palettes can be saved in the same manner to save space on your iPad.
Update:
Now you can double-click the color palette file on your iPad. Be sure to scroll to the bottom of your palette list to find the file.
Be sure to check out the new Procreate 5X updates!
Using the Color Picker to Create Palettes
If the first method intimidates you, you can also use the color picker method to create color palettes for Procreate.
Import the desired photo into Procreate.
Add a new color palette.
Set it to default.
Use the color picker to sample each color swatch.
Touch a spot on the color palette row.
Colors can be deleted if you made a mistake. Just hold the color and you will get an option to delete it or set.
Colors can also be moved around. Hold the color and move it to the desired spot.
If this doesn't work, you can change the settings to make the color picker work for you again.
Other Free Color Palettes
Be sure to check out some of my other free color palettes.
Download this Free Procreate Color Swatch Set
I plan on making color palettes to share. My first one is inspired by the Farmer's Market, which I am really missing this year.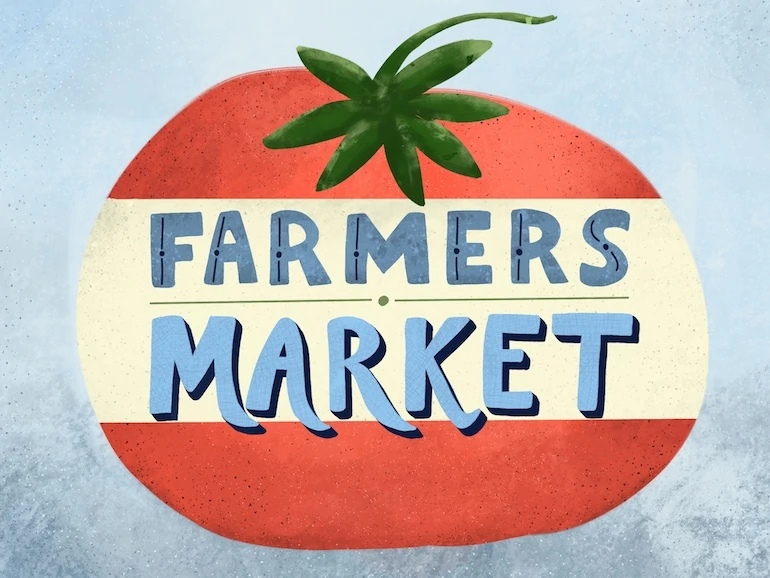 These downloads are for personal use only. Please do not redistribute or sell.

Dear teachers and students: this download will not work if you are trying to access it when you are logged into your school email account. Try a personal email account instead.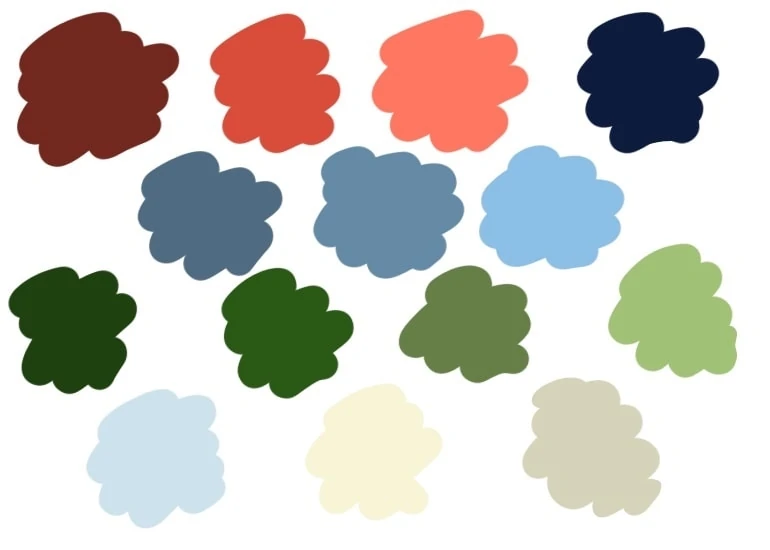 Click here to download the Procreate swatch file.
Click here to download the swatch JPG file only.
You Might Also Like:
Pin for Later!