Arteza Gouache Review: Is It Any Good
Curious about Arteza gouache? Find out what I thought of this affordable paint in this Arteza gouache review.
You might also like these gouache tutorials.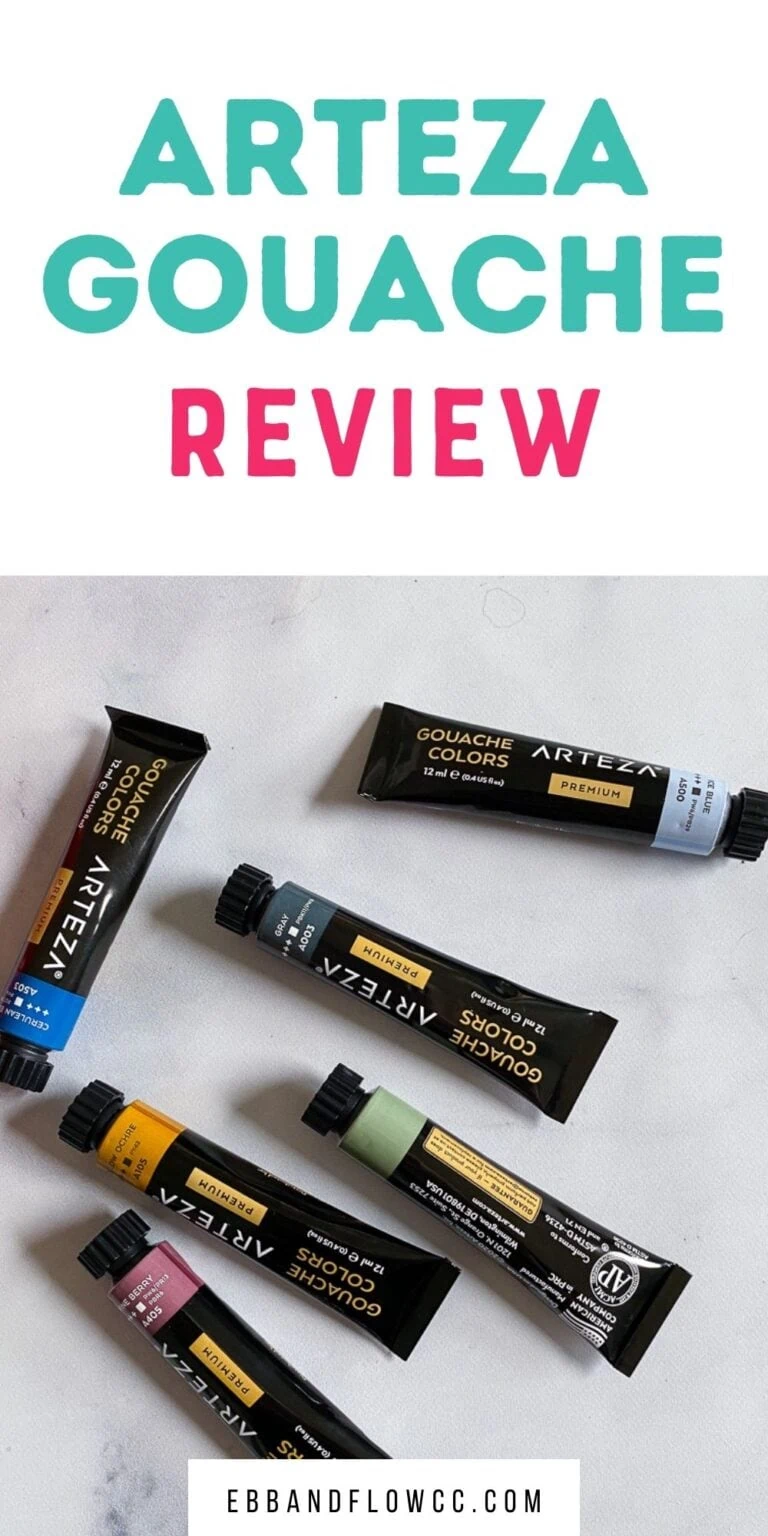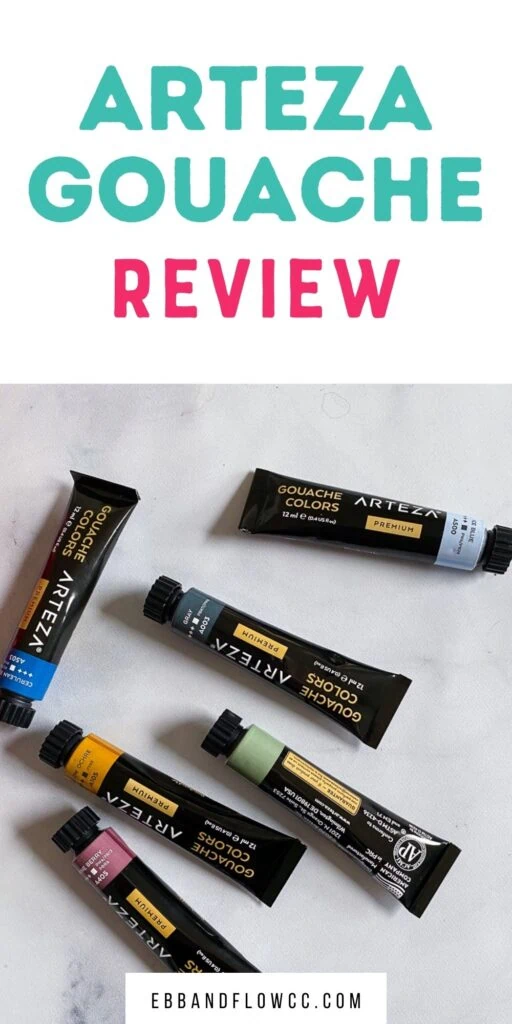 This post contains affiliate links. By purchasing an item through an affiliate link, I earn a small commission at no extra cost to you. As an Amazon Associate I earn from qualifying purchases.
I've been curious about Arteza gouache because I see it used by so many art YouTubers.
I've used the Arteza watercolor paper and the watercolor sketchbook, so I wanted to give it a try.
Arteza has been out of the gouache for months, so I ordered it as soon as I saw it in stock again.
This is not a sponsored post. I paid for this paint with my own money because I wanted to be able to write an unbiased review.
I went in thinking that it wouldn't be very good because I'm a bit of a paint snob. Holbein and Winsor and Newton are my current faves, so my standards are a bit high.
Spoiler alert: I loved this paint!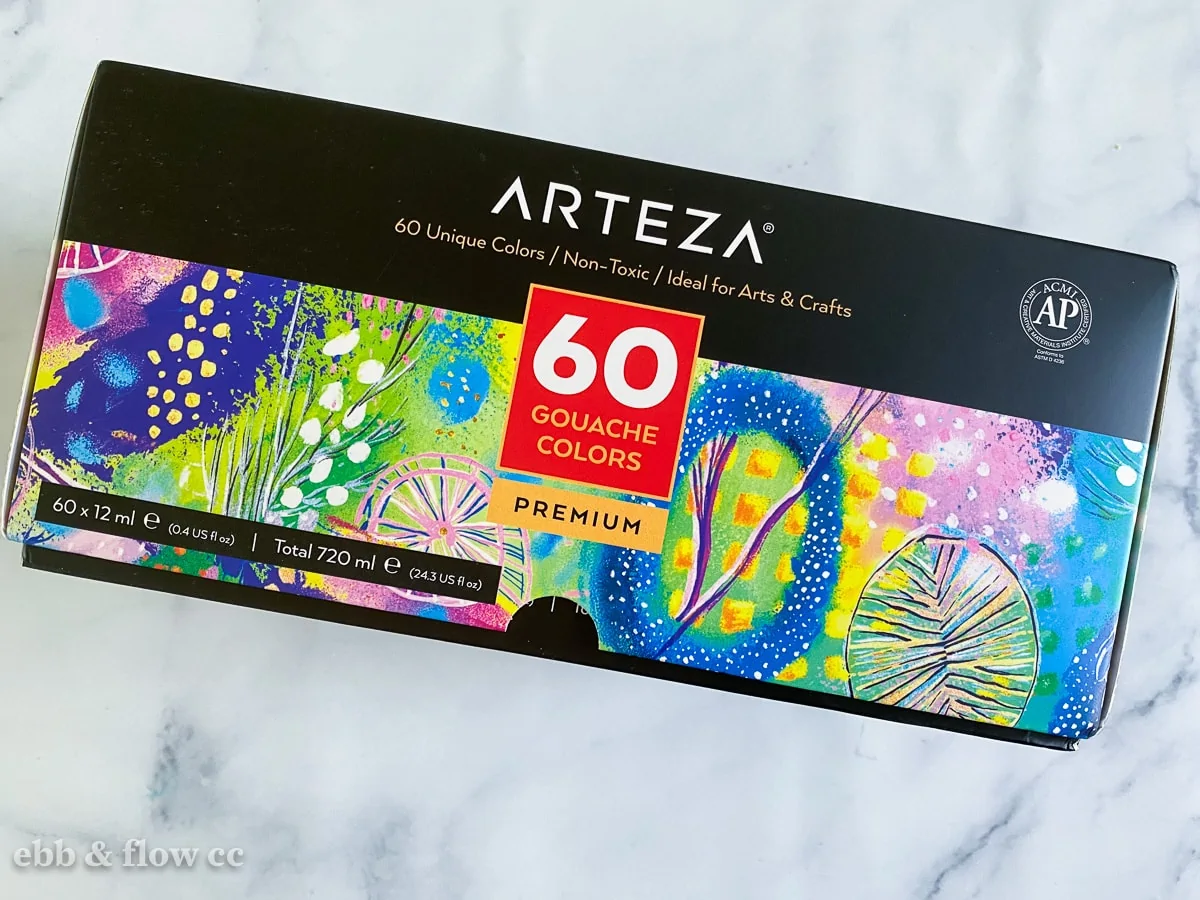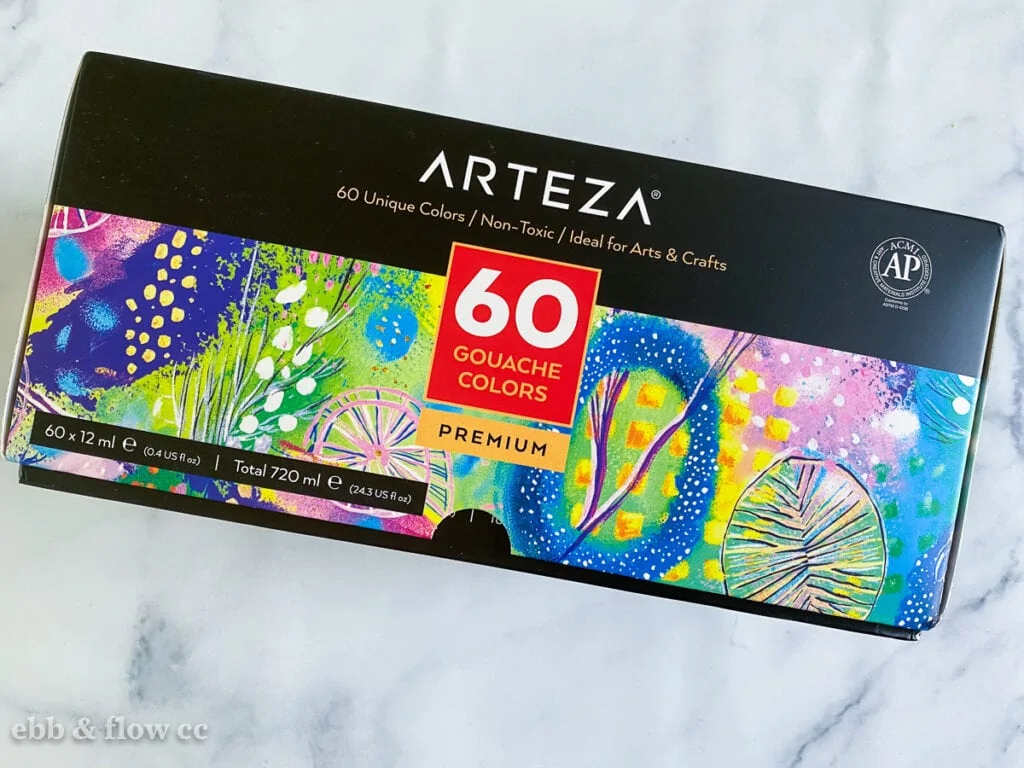 About Arteza Gouache
The Arteza gouache set includes 60 colors of gouache tubes. There are 12 metallic colors. The set comes in a box, divided up with paint trays.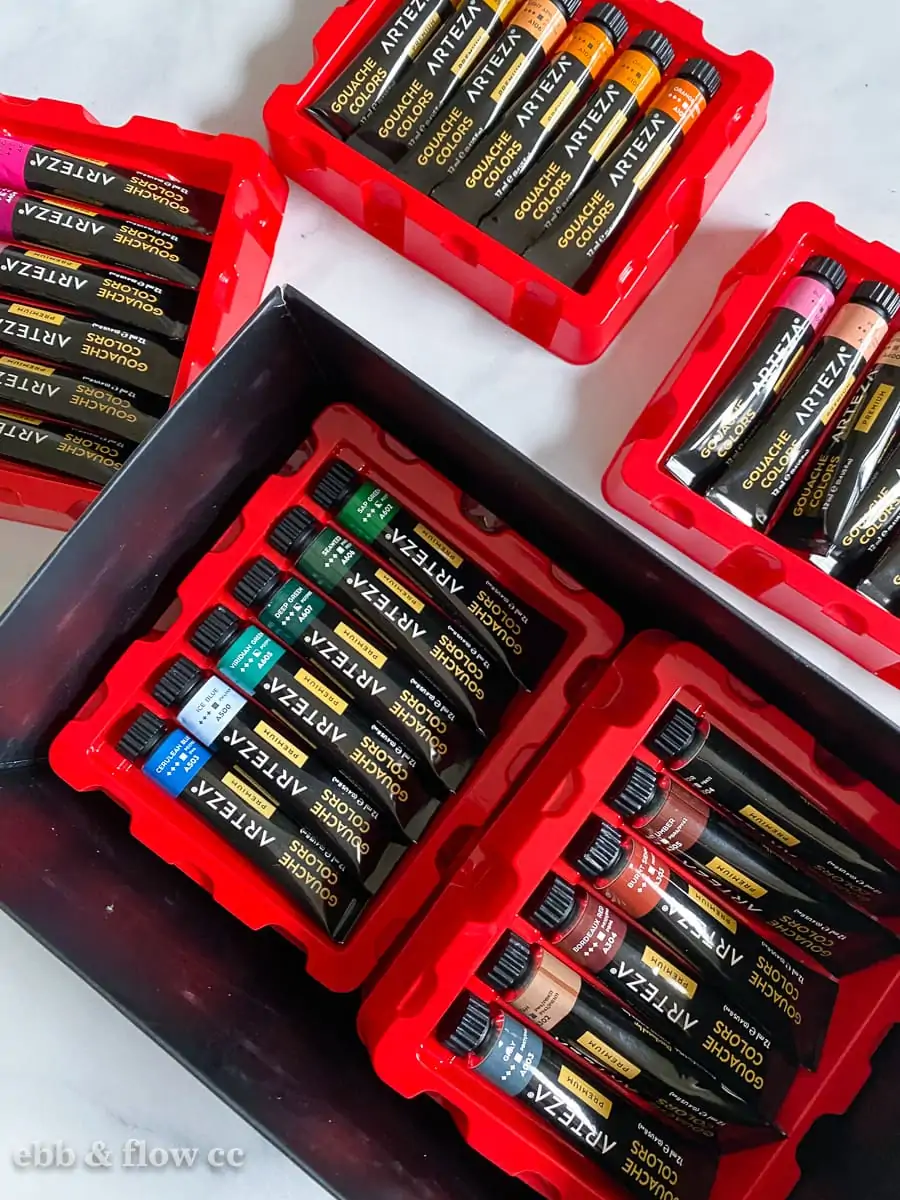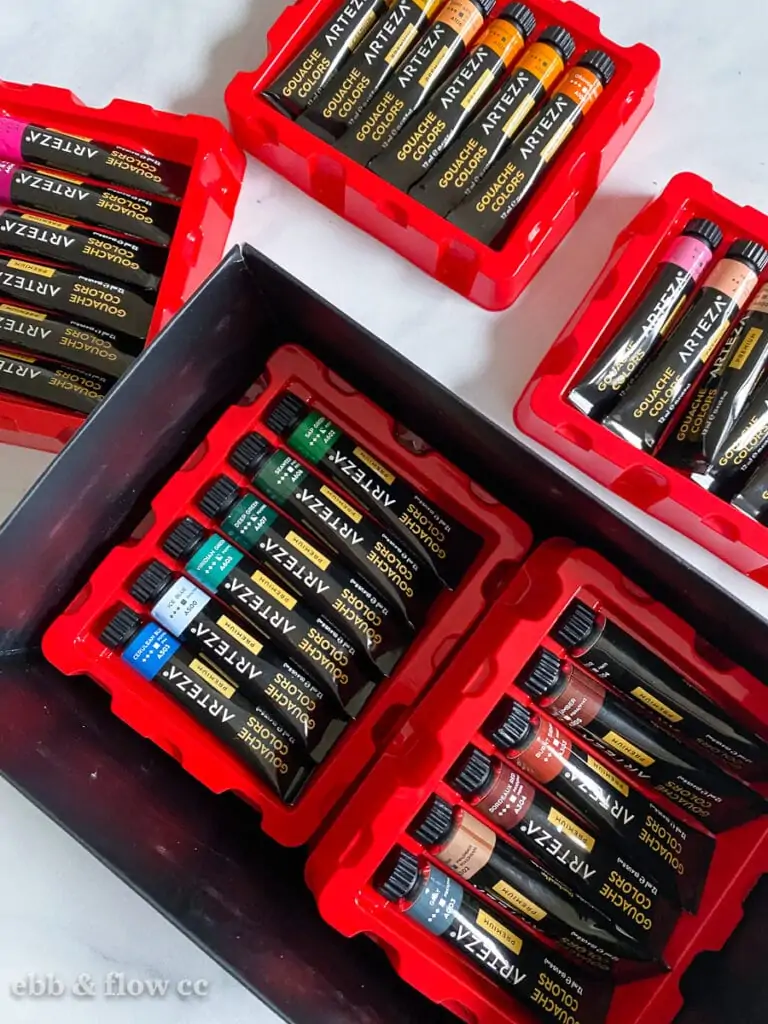 The paint colors are depicted on the side of the box, as well as the lightfast ratings, opacity, and pigment information.
First Impressions
The first thing I noticed was the misprint on the box. It shows ballerina pink as being green. (My husband is color blind and he couldn't see the mistake at all, so maybe that explains it.)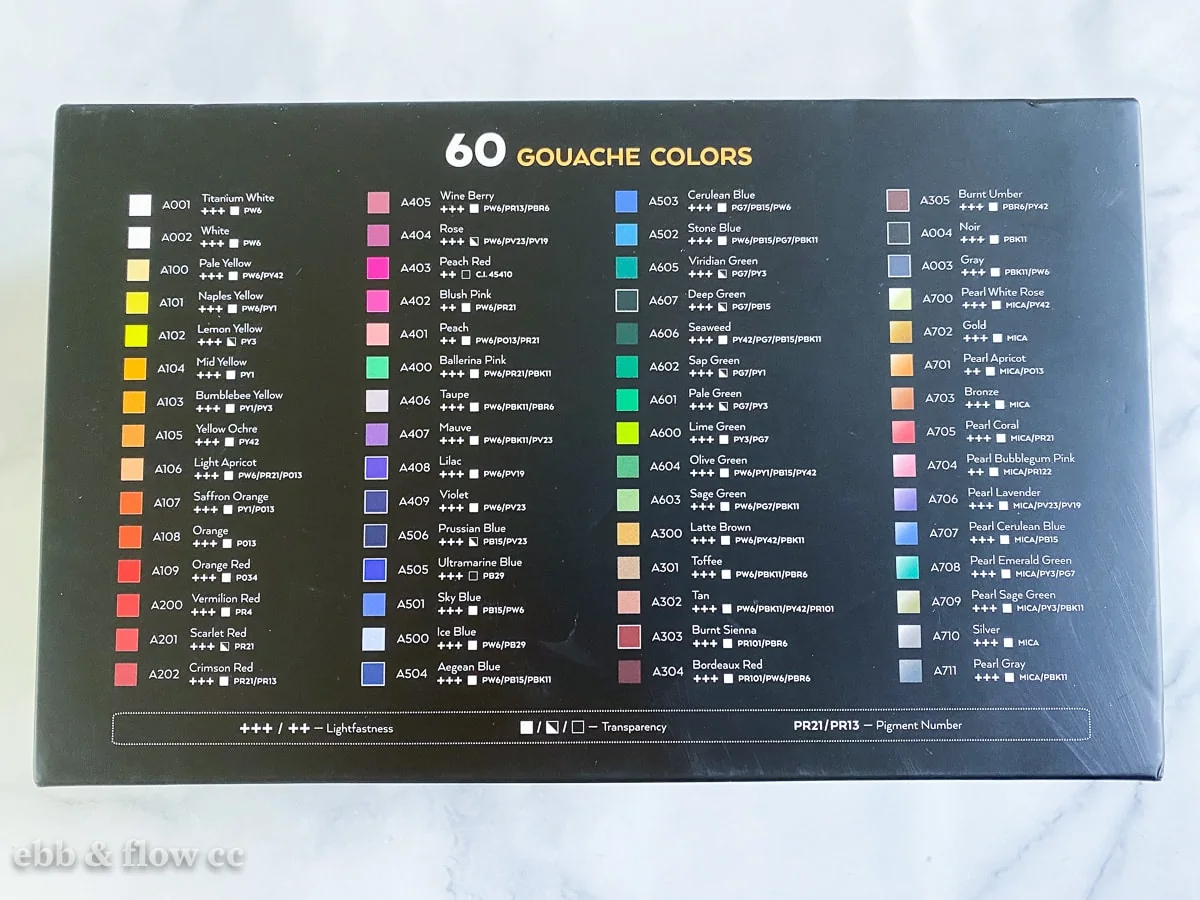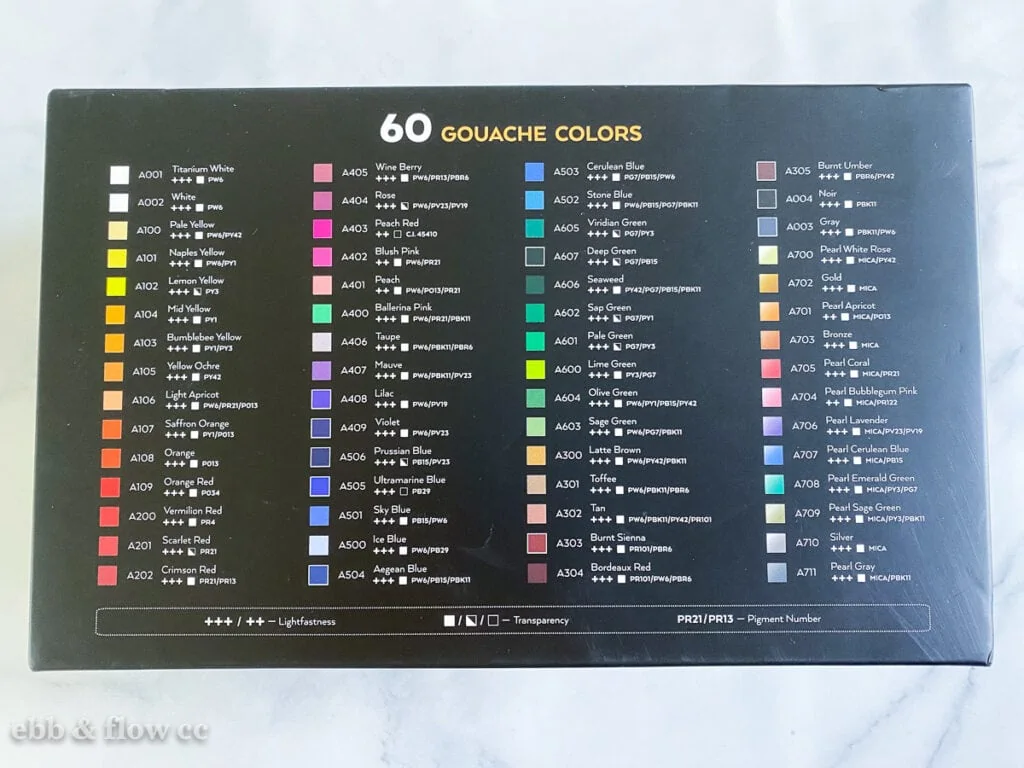 I was surprised to see that they include the pigment information and lightfast ratings. I'm pretty sure this is student-grade paint, and this information is often not included.
However, when I was swatching the colors, I ran across a color that is obviously opera pink, which is a fugitive color. It's rated with 2 stars for lightfastness, which I have a hard time believing.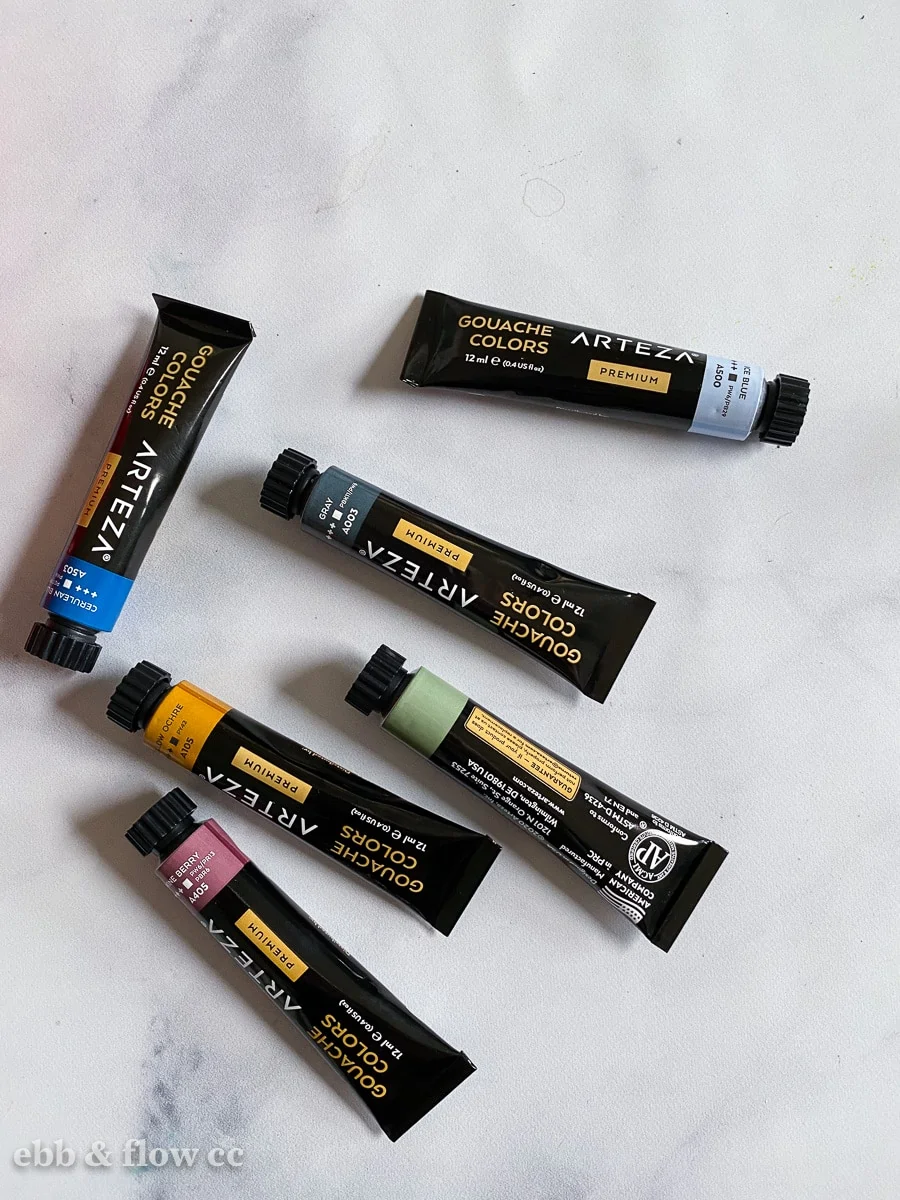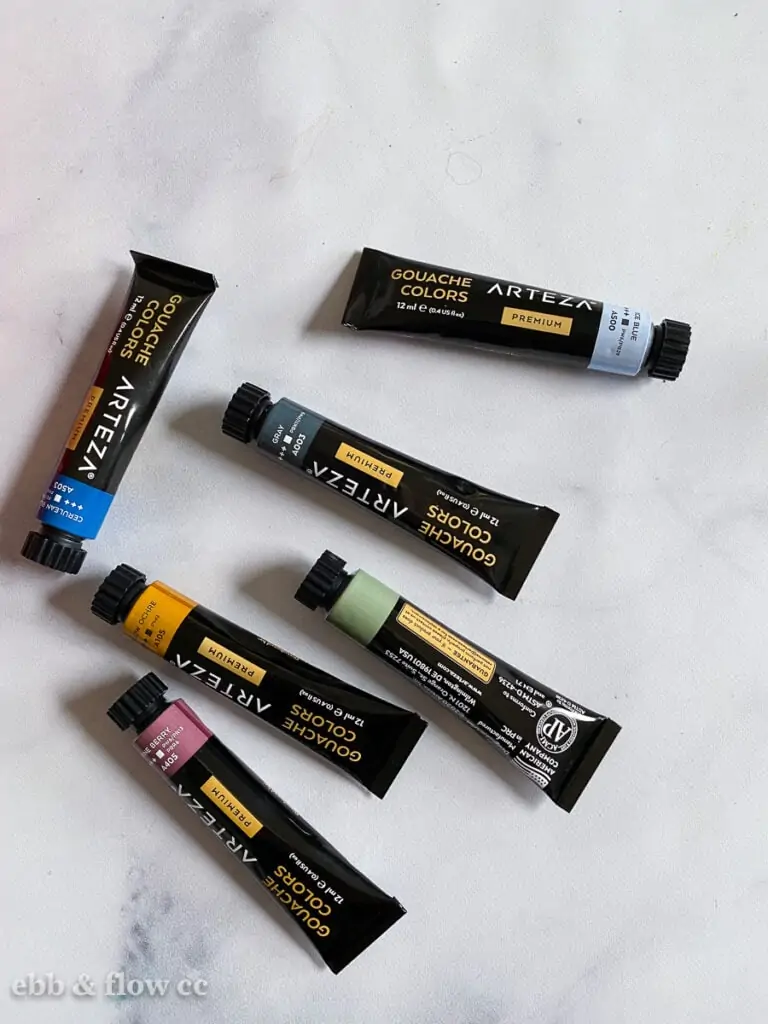 As I swatched, the other thing I noticed was the lack of reds. There are 3 reds included and about a zillion yellows. (I'm not counting the pinks.)
The set is missing a magenta (or a cool pinky red.) For me, this is a must for mixing and using alone. It's one of my favorite colors.
The other color missing is a good turquoise. Luckily, it's easy to mix.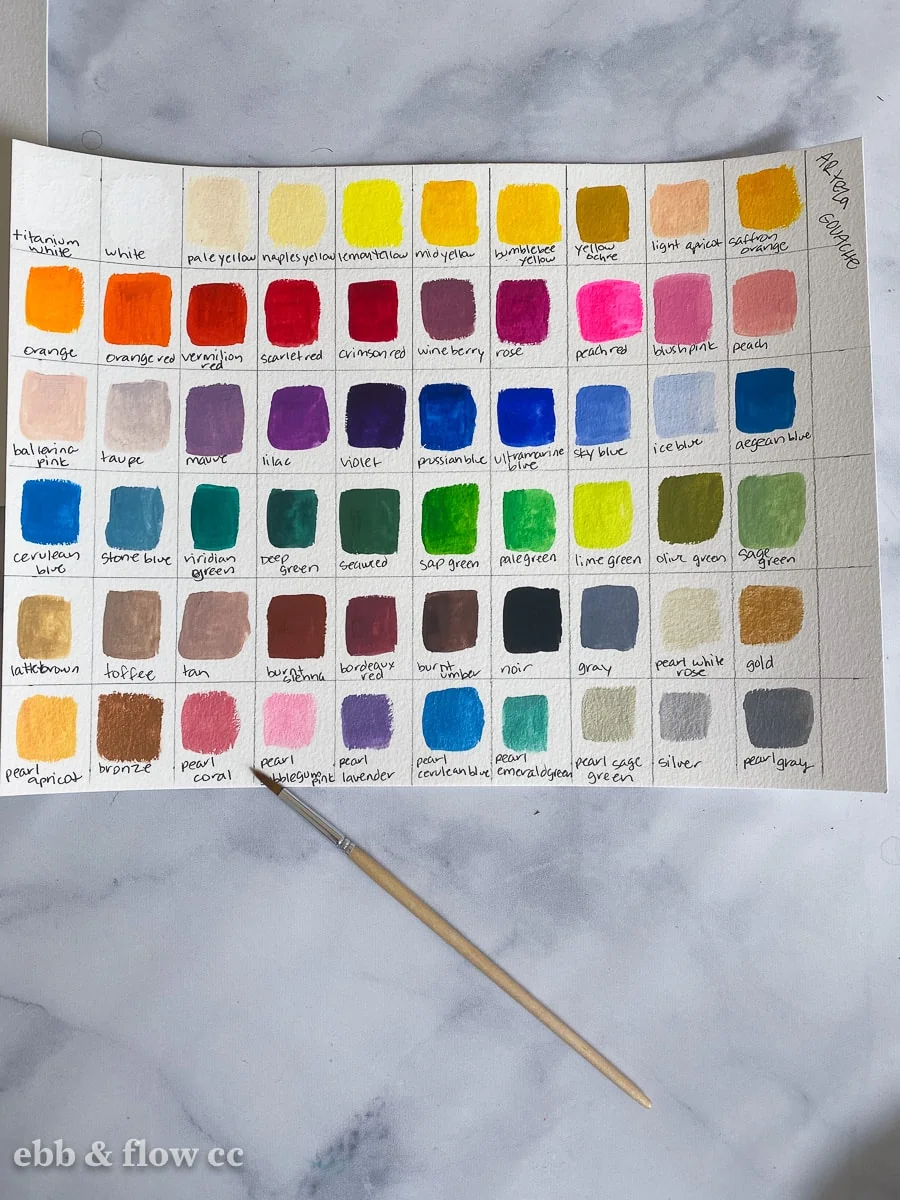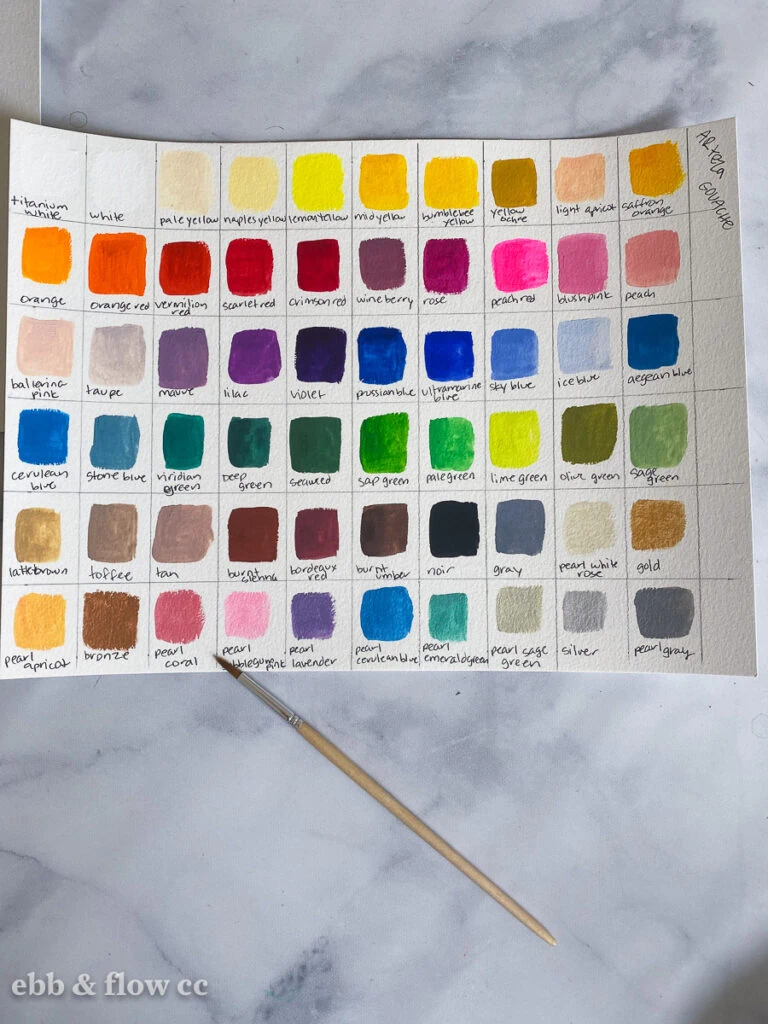 The colors are nice and pigmented and pretty opaque. Even the metallics are pretty good. I didn't notice them being streaky or chunky like you do with cheaper gouache.
I really love the selection of pastels and muted colors.
Holbein Dupes
The other thing I noticed as I was painting was the Holbein acryla gouache color dupes. There are colors that are specific to Holbein that they have versions of (with different names of course.)
The misty colors and the ash colors have dupes in this collection.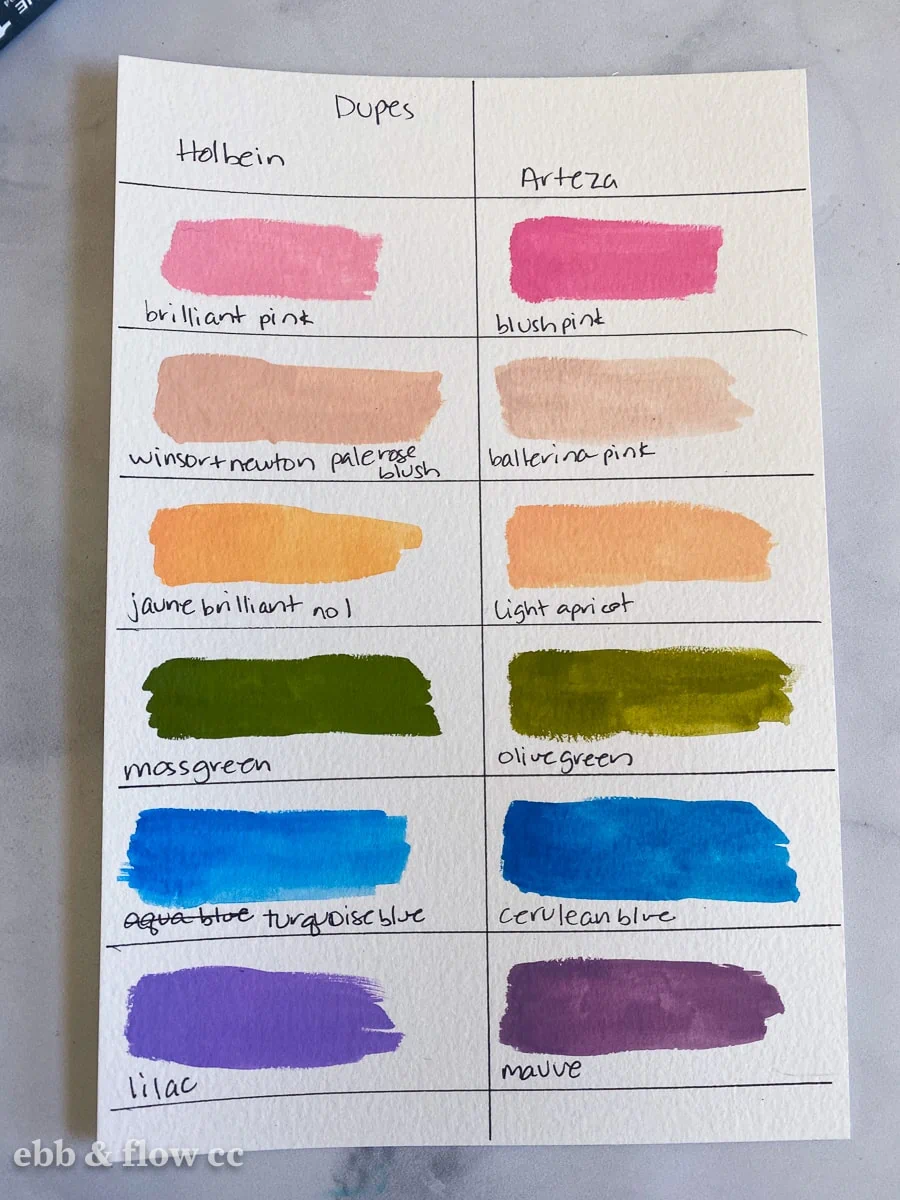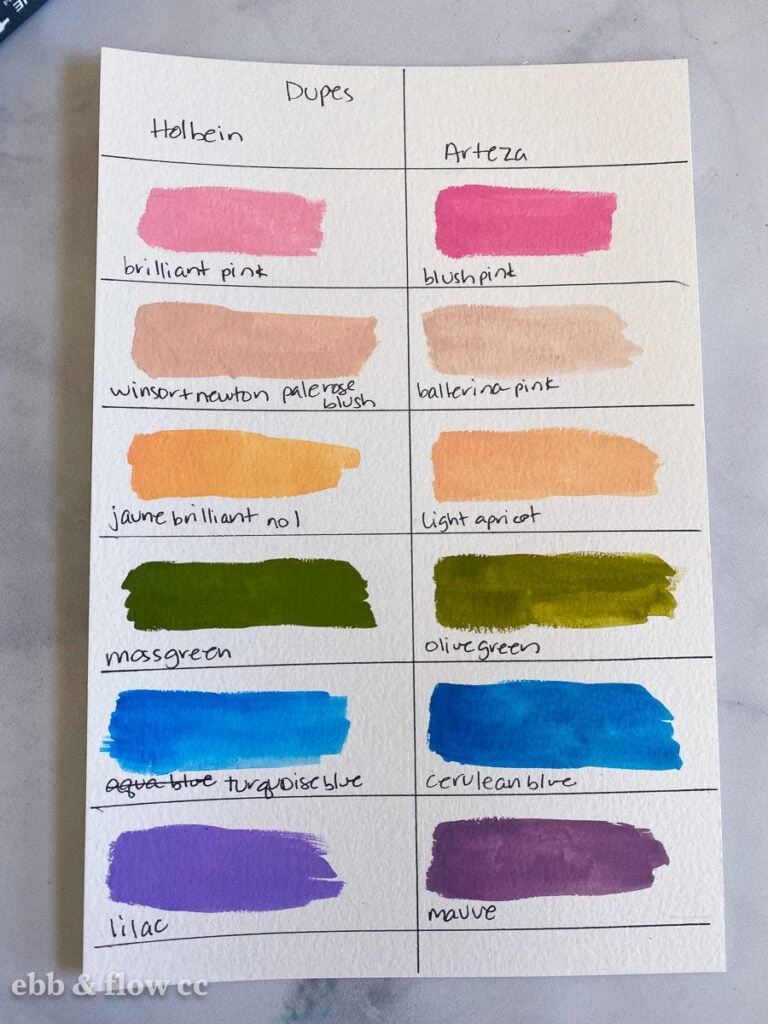 I swatched a few colors that are similar to the Holbein designer's gouache to show how the colors vary. They're very similar and in some cases, I prefer the Arteza version.
Painting with the Gouache
I was so surprised about how much I enjoyed using the Arteza gouache. It's smooth and creamy. The paint is nice and opaque.
It's easy to layer without picking up the lower layer of paint. It thins out nicely without being streaky.
When mixing colors, the paints behave as expected. I mixed my colors on palette paper and the paint reconstituted nicely if it dried out while I was working.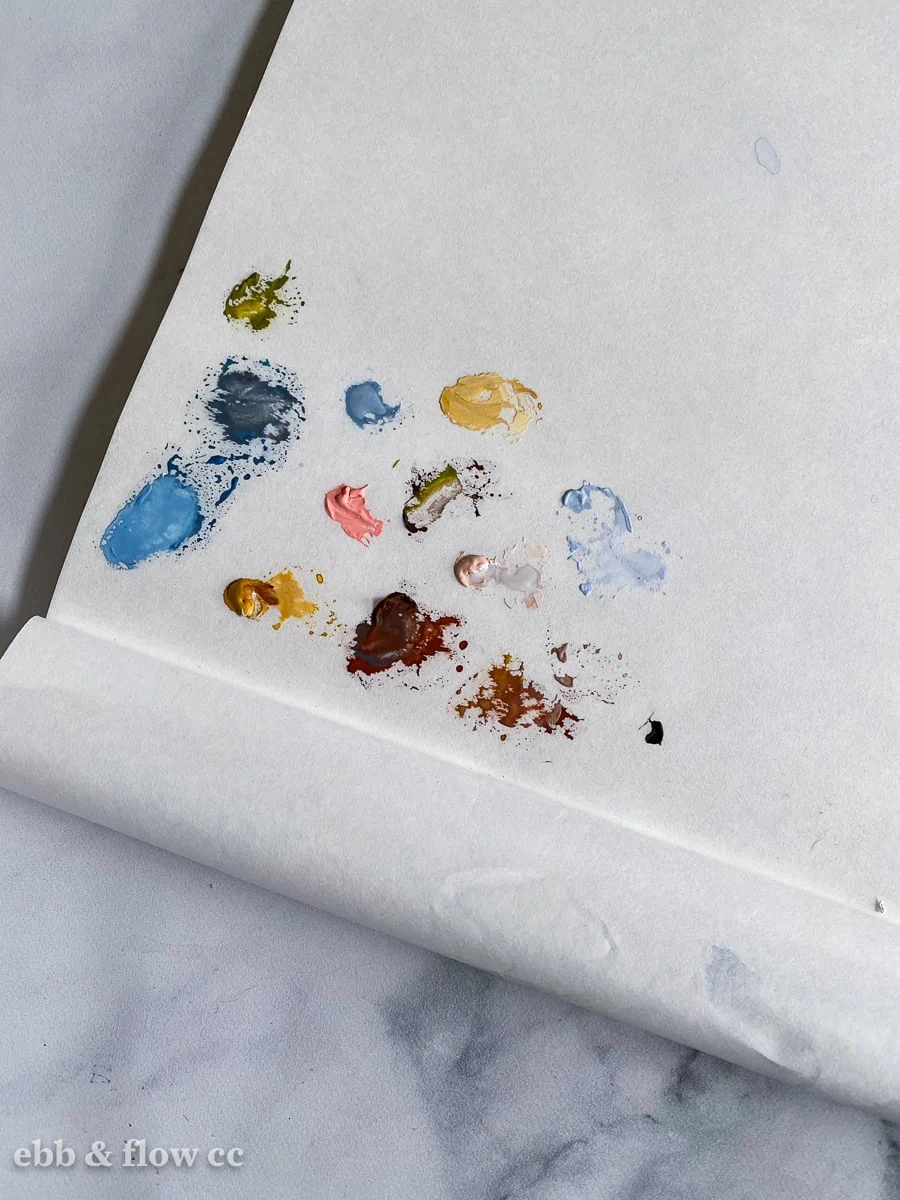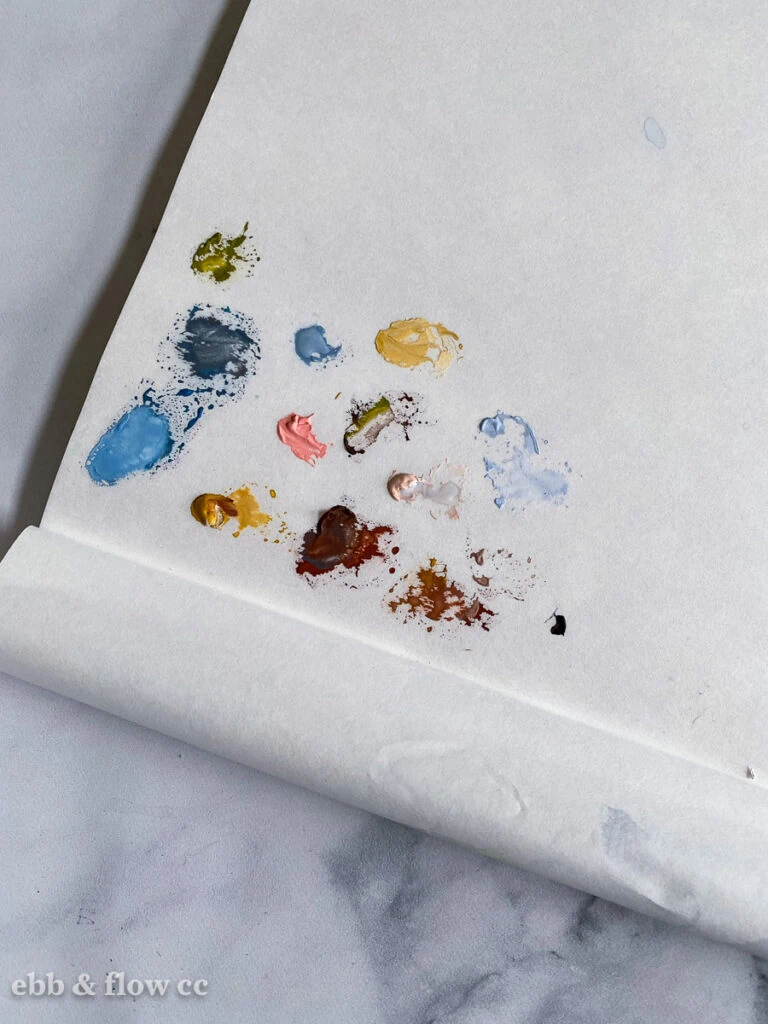 For reference, I used these inexpensive brushes for painting and swatching.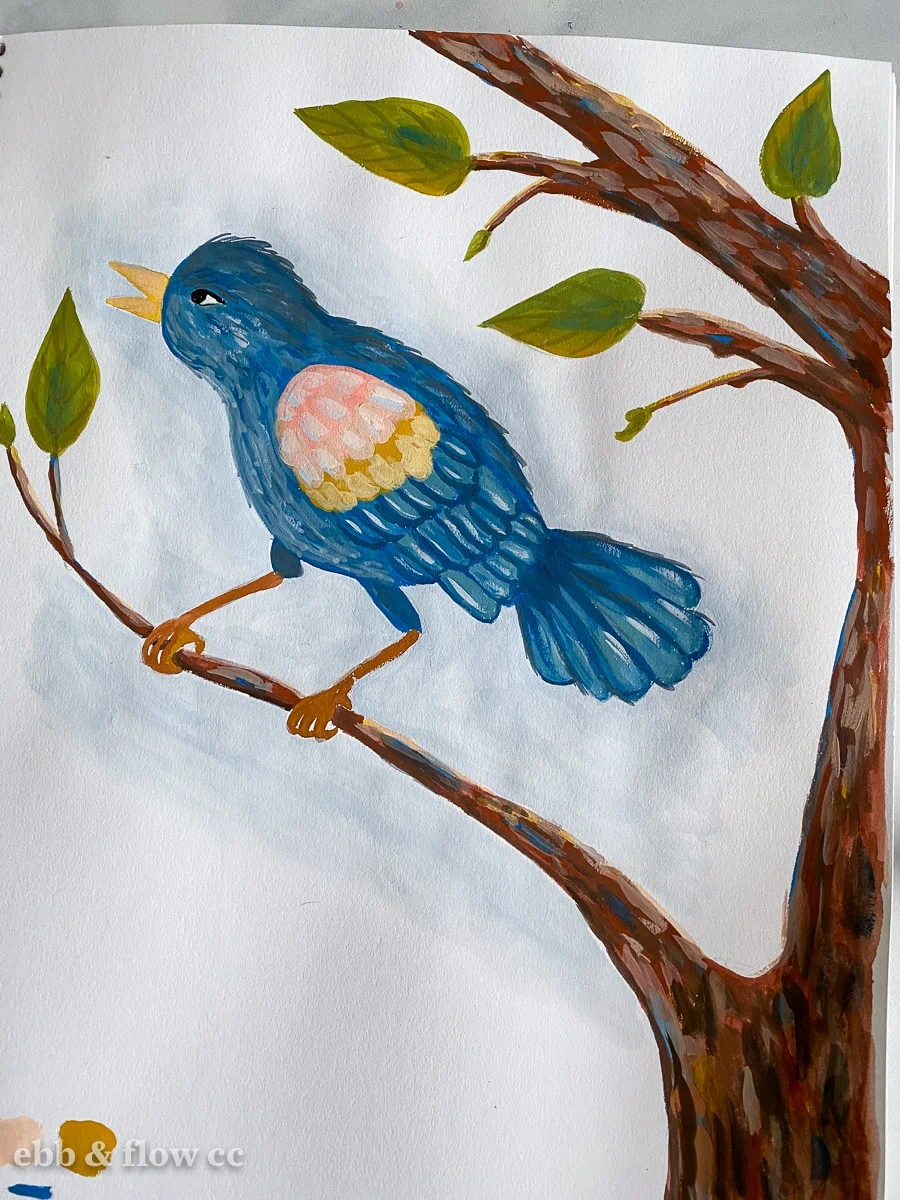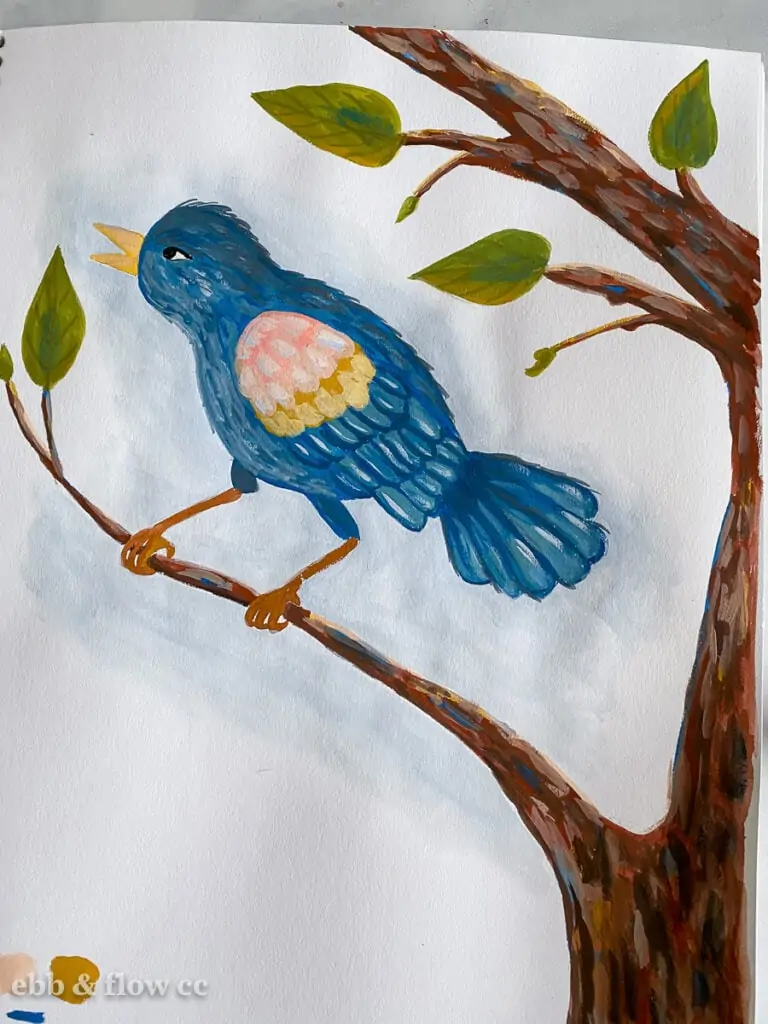 Pros:
These paints are very affordable, coming in at less than $1 a tube. Most gouache is at least $5 a tube, usually more.
The lower price means that you can experiment more without being precious about using expensive paints.
This set comes with a ton of colors so you get to experiment with colors that you might not normally buy.
The consistency is nice and smooth.
The paints are opaque and lovely to work with.
Cons:
These are not sold open stock, so if you run out of one color, you have to buy a whole new set.
I don't trust the lightfastness scale because they said that opera pink was decently lightfast.
As far as I know, this is student-grade paint and not artist-grade. This only matters if you plan on selling your art, but it's good to know.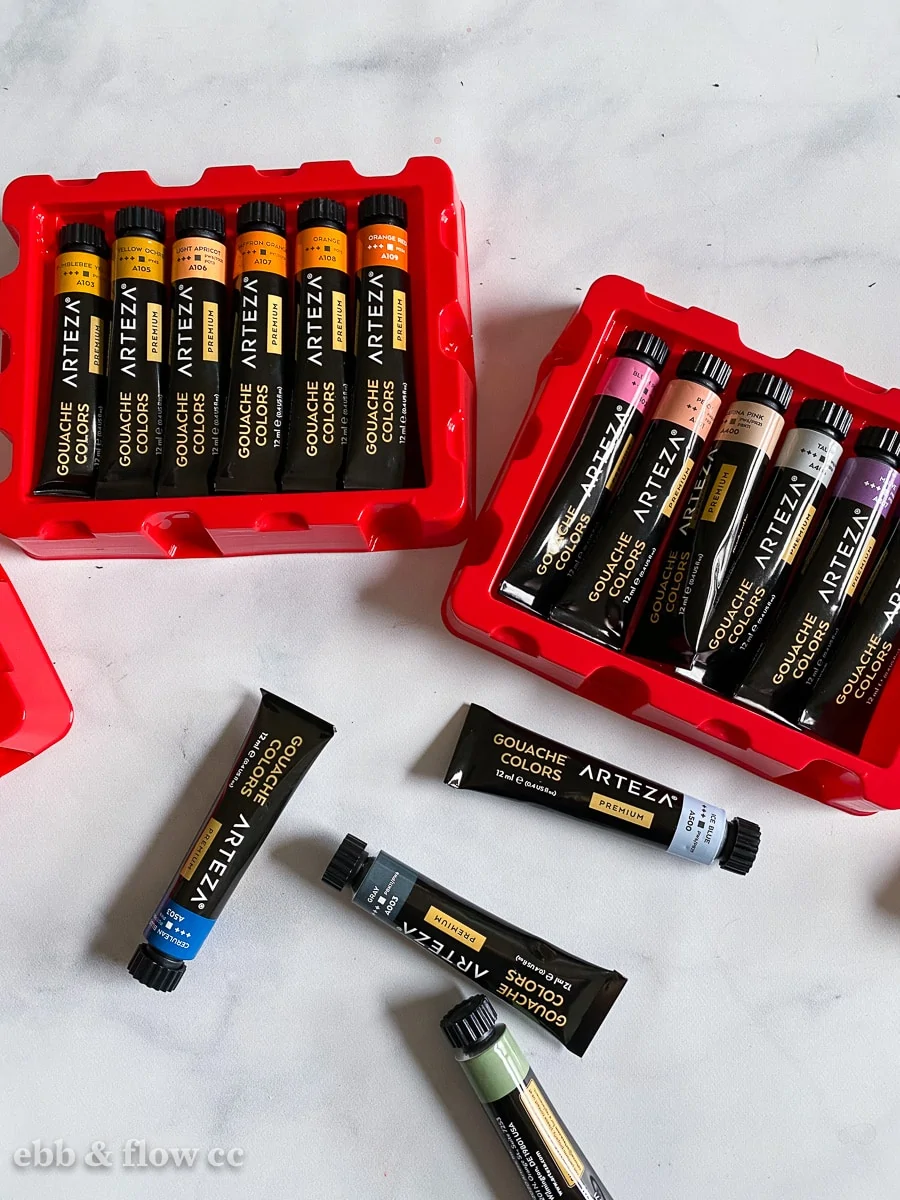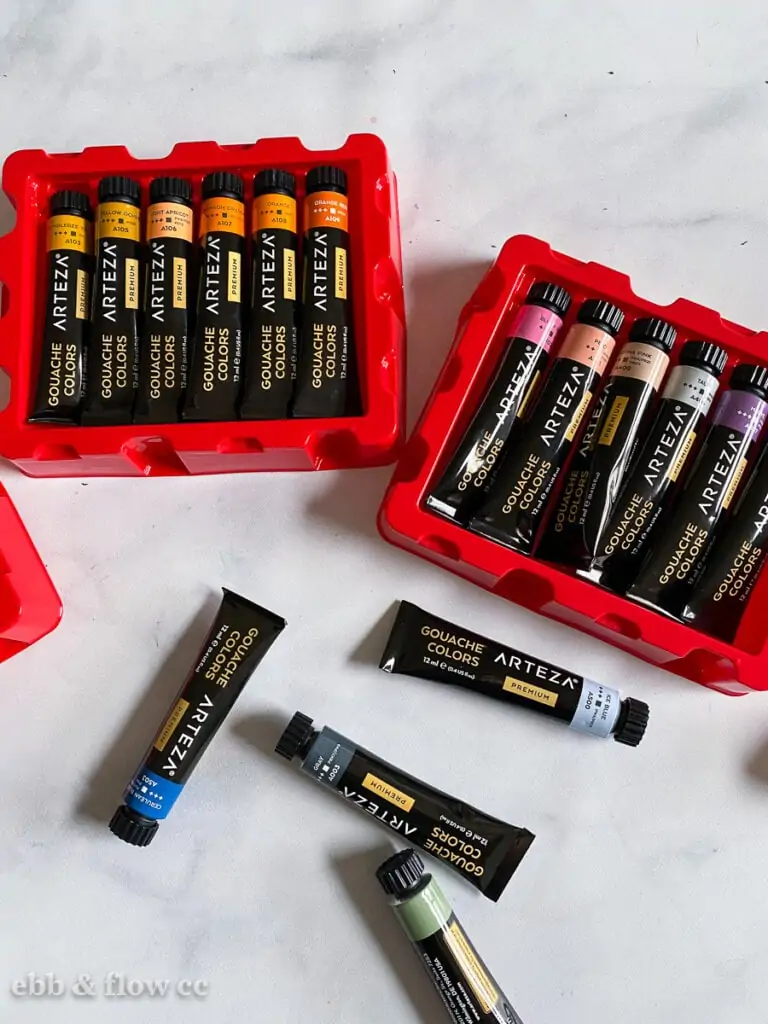 My Overall Thoughts About Arteza Gouache
I went in not expecting to like this paint, but I really loved it.
Arteza gouache is great for someone who wants to experiment with gouache.
It's really nice to work with and it's nice that it isn't so expensive that you feel nervous about "wasting" paint on a bad piece of art.
I highly recommend this paint, especially if you're new to gouache.
You Might Also Like:
Pin for Later!