Is Himi gouache any good? Read my Himi gouache review to find out if this cheap gouache paint is worth it.
You might be interested in learning more about using gouache.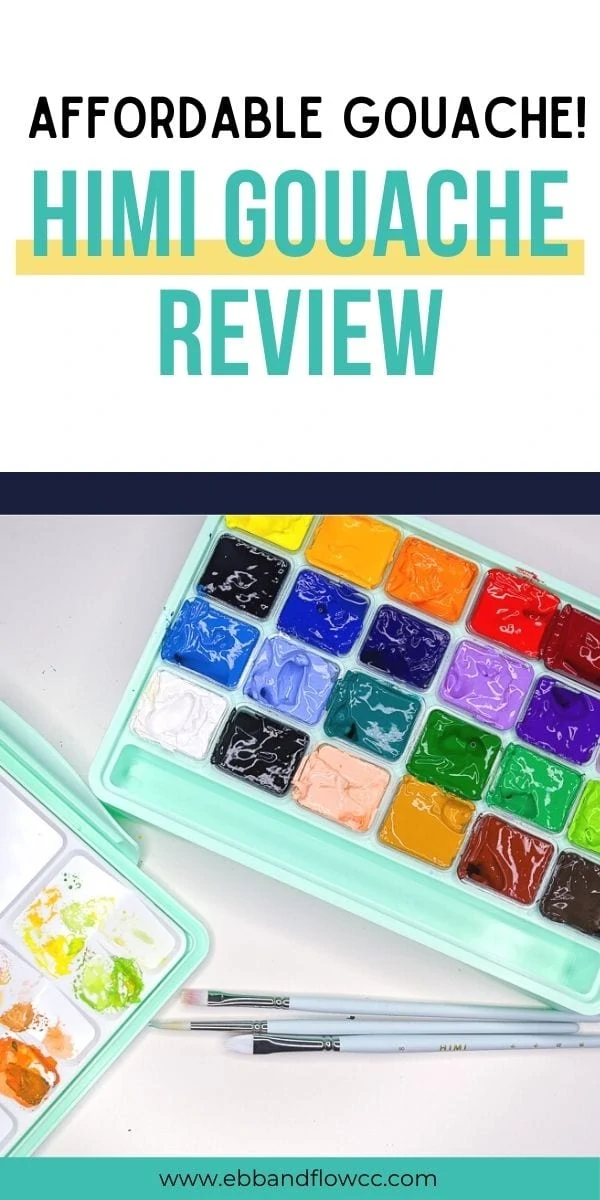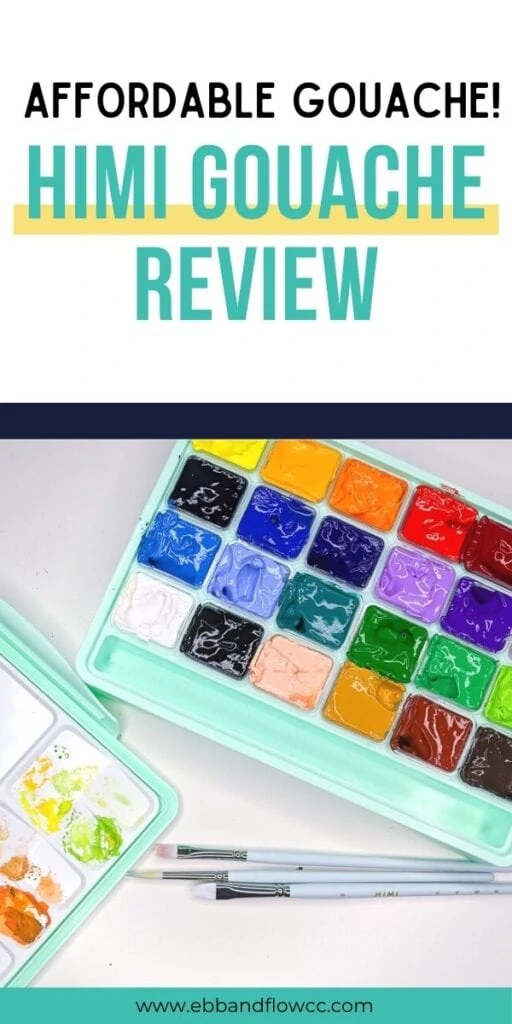 This post contains affiliate links. By purchasing an item through an affiliate link, I earn a small commission at no extra cost to you. As an Amazon Associate I earn from qualifying purchases.
After watching numerous Himi gouache paint reviews on YouTube, I decided to try them out. I'm pretty picky about my gouache and prefer the expensive kind, so I was really excited about finding a brand that is affordable and comes in large quantities.
I went in with low expectations and was pleasantly surprised by this gouache set!
You might also like this post on how to paint with gouache.
Himi Gouache Paint Review
Just a note: This paint can be found under a few different names (Miya and Artxx) and I assume they're all the same.
Packaging
The packaging is one of the best parts of this gouache. It comes in lovely pastel colors like mint green and pink. Other varieties are also available in light blue.
My favorite color is aqua, so I'm a sucker for the mint green color.
My only complaint is that the lid is hard to close. I also wish it was air-tight.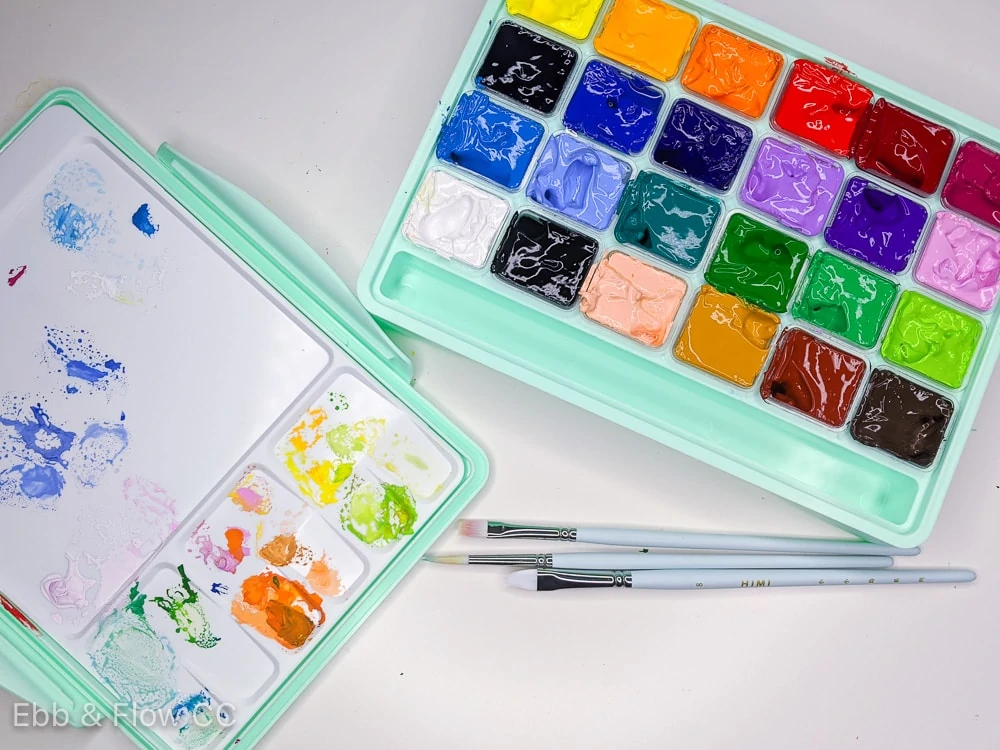 Contents of Himi Gouache Set
This gouache set comes with 18 colors of gouache, 3 brushes (round, flat, and filbert), and a white palette for mixing.
The colors are bold and are fun to work with. They are opaque without being streaky. The colors mix well to make a variety of colors.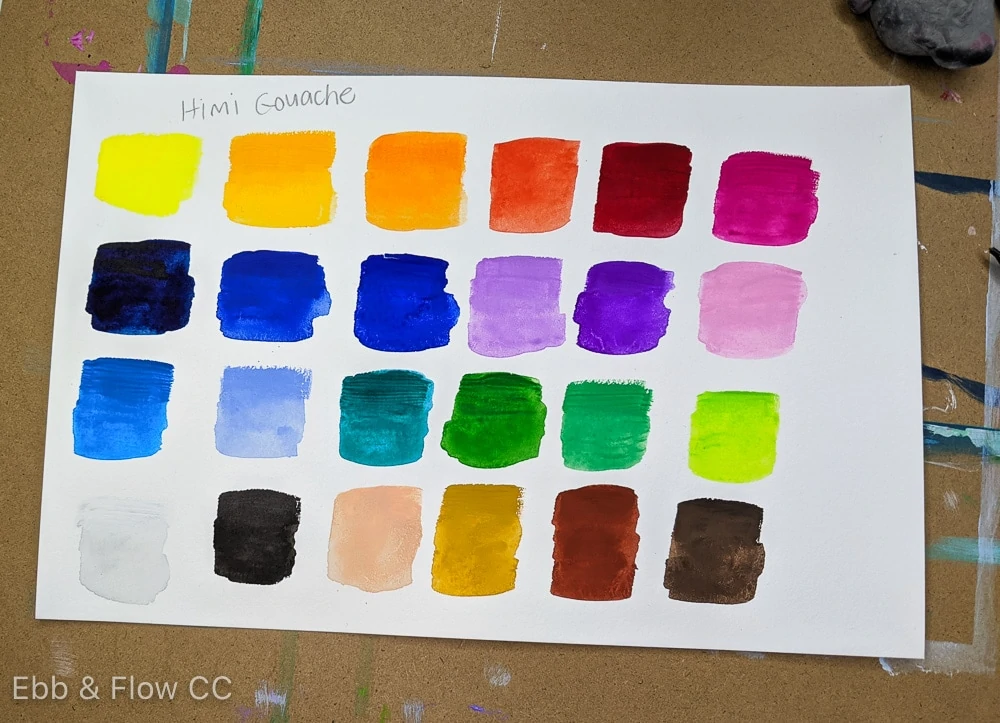 Each color comes in a little jelly cup package with a foil top. Removing the tops takes a while and is messy. However, I find the set up to be very convenient.
I appreciate that the set comes with 2 different pink colors because I find pink very hard to create using gouache.
The brushes seem to be of decent quality. The bristles are white and I notice that I have a hard time cleaning them. I'm not sure if that's just because they're white or if it's the brushes themself.
The white palette is one thing that finally convinced me to buy this set. All of the previous reviews stated that mixing colors on a colored surface was difficult. The palette is removable and easy to clean.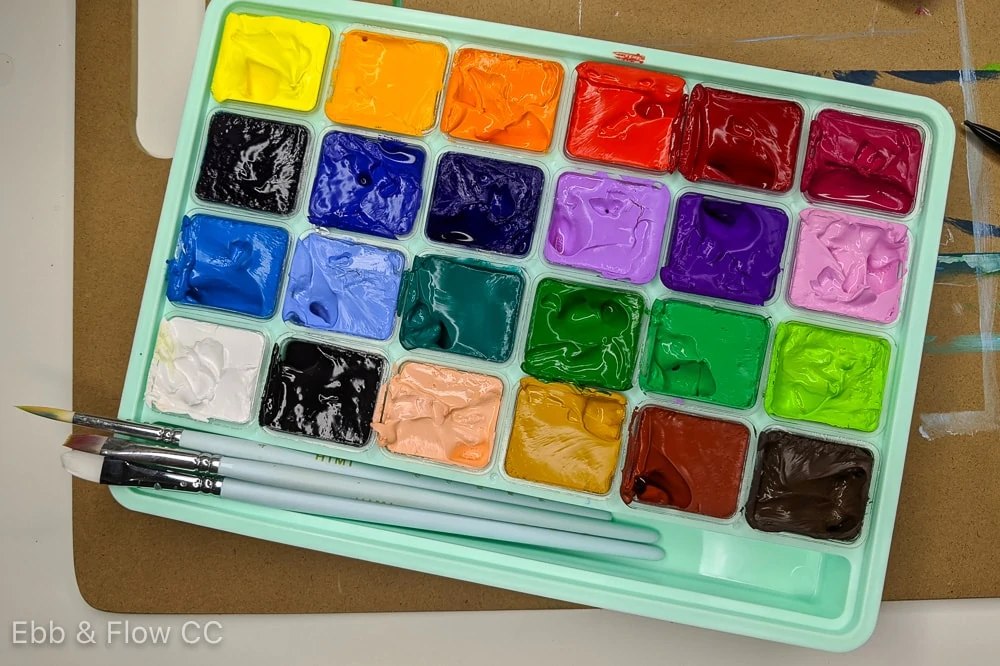 Read this post with my best tips for mixing gouache colors!
My Thoughts
As I said, I was pleasantly surprised by this Himi gouache. It was fun to work with and the paint went on smoothly with a little bit of water.
I love how convenient the paint is to use. No messing with tubes! It's already set up and ready to go. It's perfect for using in my sketchbook!
I also love how large each container is. No more worrying about wasting expensive art supplies. They don't feel as precious as my Holbein gouache.
If you leave paint on the palette and it dries out, it rewets pretty easily. I am concerned about the gouache eventually drying out. I guess I just need to paint more.
Individual color refills can be found on AliExpress.
Who Should Buy This Paint
People who are interested in gouache. This is a great set for beginners.
People with a lower art supply budget. This is the nicest cheap set of gouache that I've ever used.
If you scan your artwork. Since this gouache isn't artist quality, it's perfect for scanning and selling as prints.
People who want to paint a lot. This affordable paint makes it easier to go through a ton of paint.
Who Should Not Buy This Paint
People who want artist quality paint. There's no pigment information on this paint, so I'm pretty sure it's not artist quality.
If you want to sell your gouache artwork. There's no guarantee that this paint won't fade with time.
Get more tips for using Himi gouache!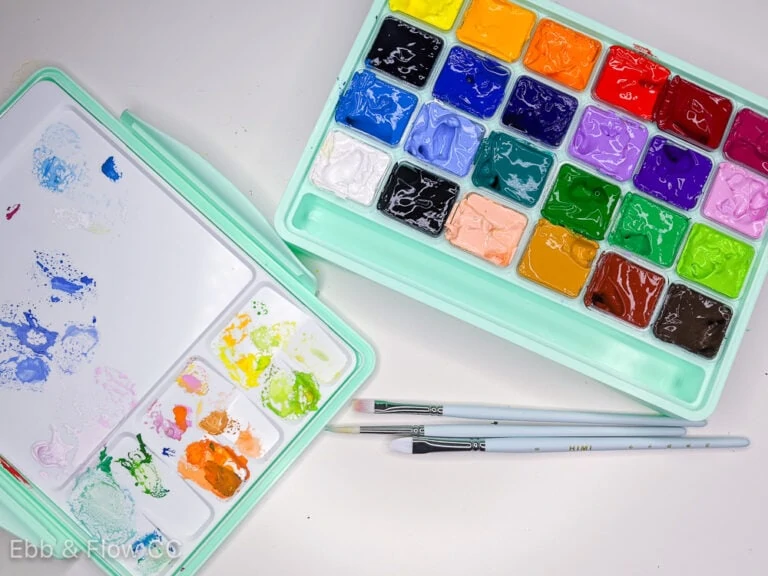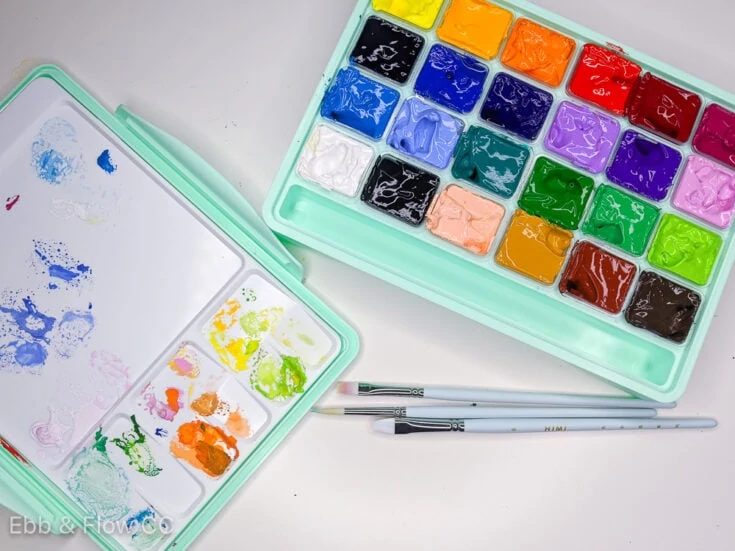 Yield:

1
Tips for Painting with Himi Gouache
Additional Time:
10 minutes
Tips for painting with Himi gouache. This affordable gouache is perfect for beginners.
Instructions
Draw your sketch lightly and erase as much of it as possible. Alternatively, use a watercolor pencil for sketching.
Wet your brush and start painting.
Gouache can be thinned to be transparent like watercolors or used more opaquely.
Gouache doesn't bleed if you paint next to wet areas unless the area is very wet.
Use the palette for mixing colors.
You will need more white paint than you think!
You may have better luck with nicer brushes. The gouache paint is nice, but the brushes could be better.
Recommended Products
As an Amazon Associate and member of other affiliate programs, I earn from qualifying purchases.
You Might Also Like:
Pin for Later!