Gouache is a tricky medium to master. Today I'm sharing my gouache painting tips for beginners. Learn how to paint with gouache.
Get more tips for using gouache here.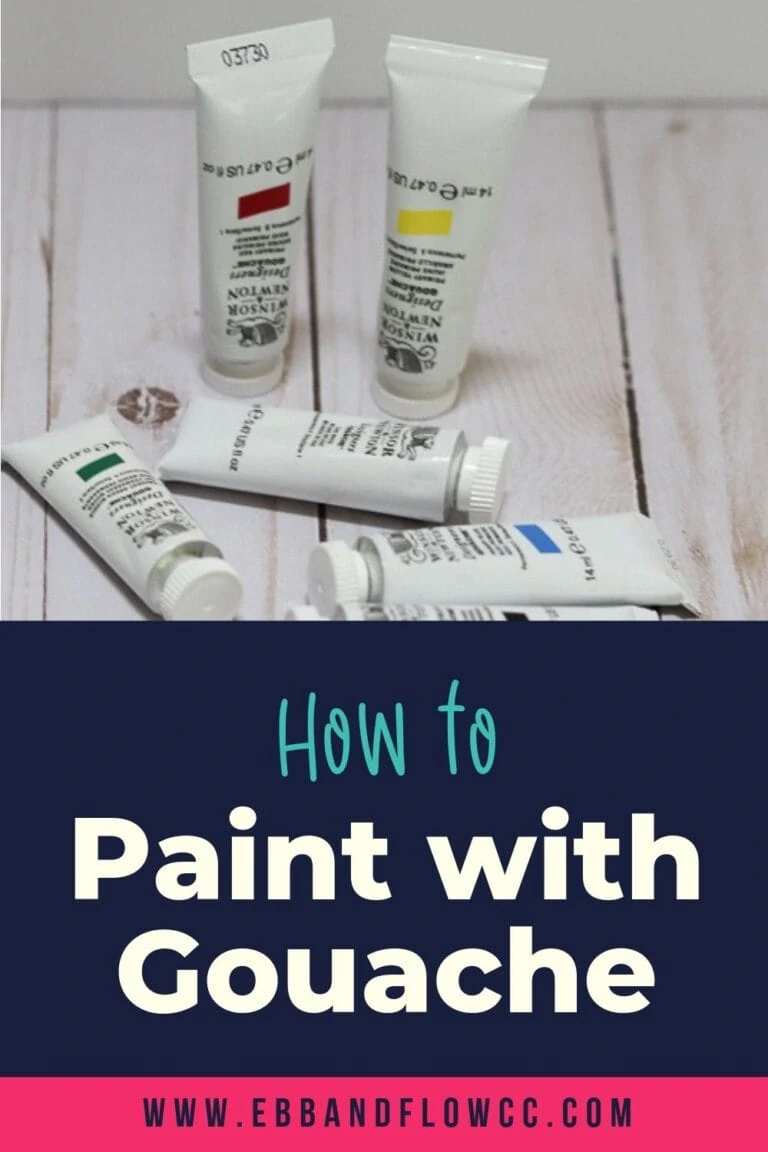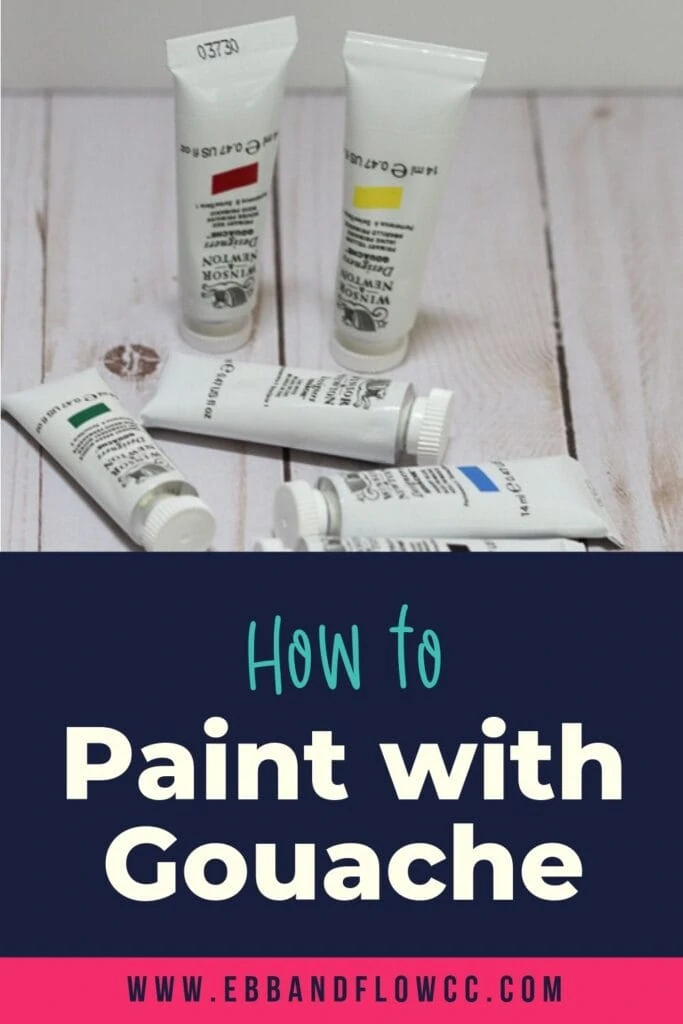 This post contains affiliate links. By purchasing an item through an affiliate link, I earn a small commission at no extra cost to you. As an Amazon Associate I earn from qualifying purchases.
I've included links to Blick where available because they often have better prices than Amazon. Plus, it's so much fun to shop at Blick!
You might also like this comparison of gouache and watercolor paints or the difference between gouache and acrylic paint.
How to Paint with Gouache
Gouache is one of my favorite paints to paint with. It has the fluid qualities of watercolor, but the opacity of acrylic paint. What sets it apart is its lovely matte finish.
It's easy to fall in love with gouache, but there are a few things to know first.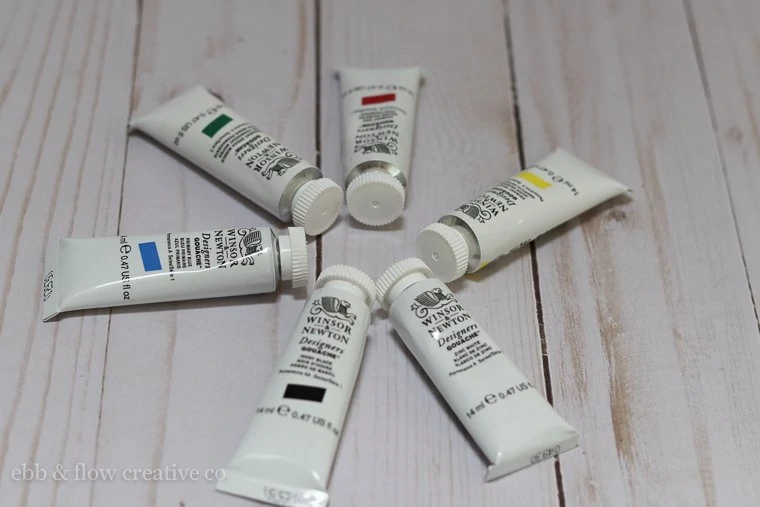 Supplies Needed for Painting with Gouache
Squeeze the tube onto a palette. You'll need a little more paint than if it was watercolor paint.
Get your brush wet and mix it with the paint.
Test the consistency on scrap paper, adding water or paint until you reach the desired consistency.
Your first layers of paint should be thin. Let them dry thoroughly before the next layer.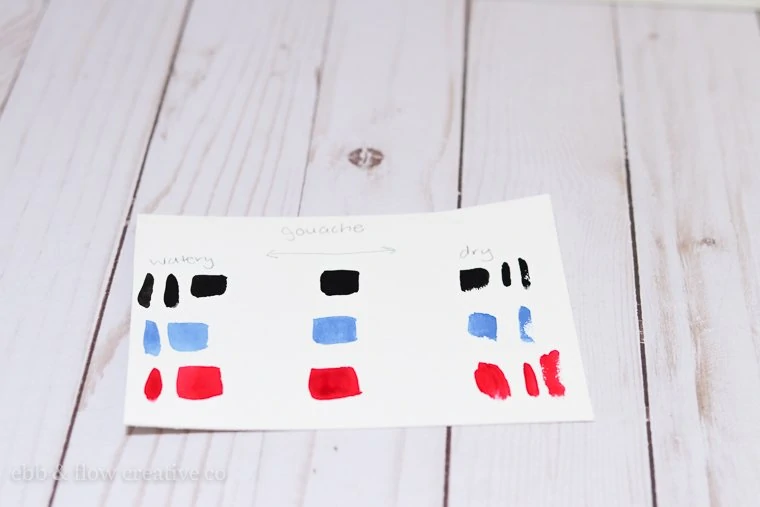 Gouache Painting Tips
Read this post with tips on mixing gouache colors!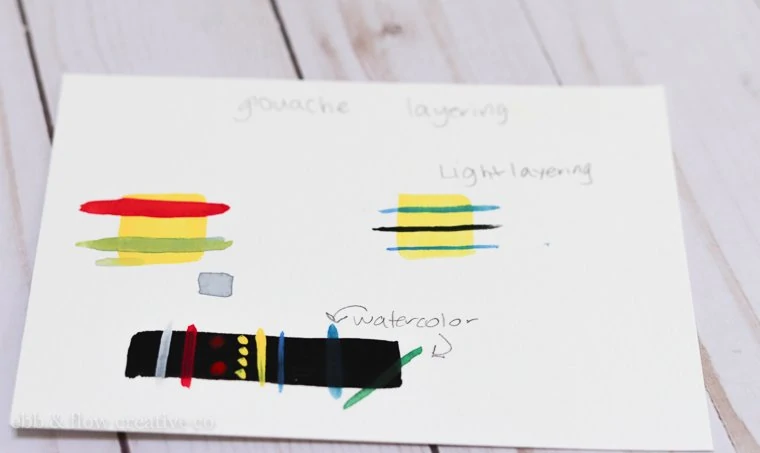 Gouache Paint FAQs
Why is gouache so expensive?
Gouache contains a lot of pigment to give it a nice vibrant, opaque quality.
Pigments cost more, so the paint will cost more. Inexpensive paint will not contain as much pigment and will not be as vibrant or opaque.
Looking for budget-friendly gouache? Check out my review on Arteza gouache.
What paper do you use for gouache?
You can use watercolor paper, mixed media paper, canvas, or canvas board. You can also experiment on thicker papers like cardstock, chipboard, and even heavier weight sketchbook paper.
Learn more about the best paper for gouache here.
How is gouache different than watercolor?
Watercolor is translucent and uses a lot more water. Gouache is opaque and uses less water. While gouache can be used in a translucent manner, it will never be as translucent as watercolor.
For a full breakdown, see my post on gouache vs watercolors.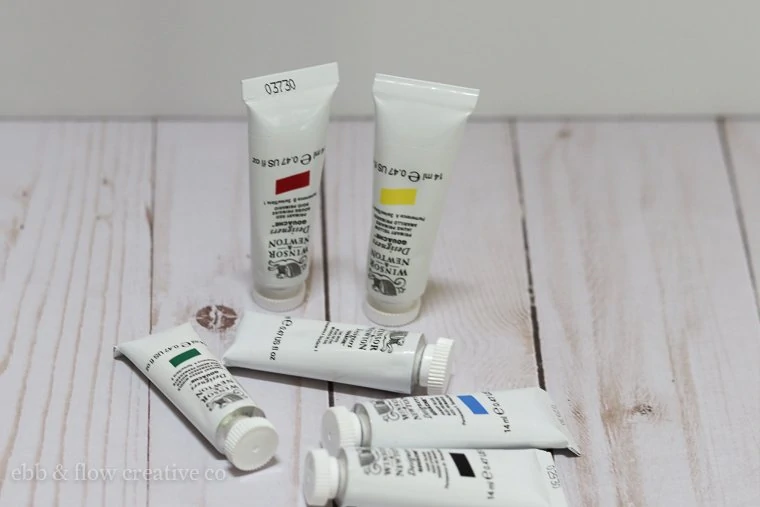 Can you put gouache in pans?
Yes, it's possible to put gouache in pans for portability or convenience's sake. Get more tips for creating your own gouache palette.
Squeeze the tube into each half pan and fill it halfway. Help the paint settle to the bottom by tapping it lightly. Then fill it to the top.
Not all gouaches reconstitute the same. You may find that you prefer fresh gouache out of the tube instead.
Be sure to use an empty pan set with a lid, not a mixing palette. An air-tight container is your best bet.
You might be interested in this review on Himi gouache.
Can gouache be reactivated?
Regular gouache can be reactivated with water. To minimize reactivation between layers, apply a thin layer first, and let it dry thoroughly before the second layer. Then apply a thicker layer on top in the next color.
I like to use eyedroppers to reactivate gouache, but spray bottles also work.
The alternative is to use acrylic gouache, which cannot be reactivated once dry.
Can I mix watercolor with gouache?
You can! They mix very well. It's a fun way to make new colors or experiment with gouache without buying a whole set. Just mix watercolors with white gouache.
How long does gouache take to dry?
Unlike watercolor, which is notorious for taking forever to dry, gouache dries very quickly. It's generally dry after 20 minutes, but of course, this depends on room temperature, humidity levels, and how much water you mixed with the gouache.
You Might Also Like:
Pin for Later!