Learn how to blend gouache. Painting with gouache is fun, but blending can be tricky. Get my tips for blending gouache.
You might also like these other gouache tutorials.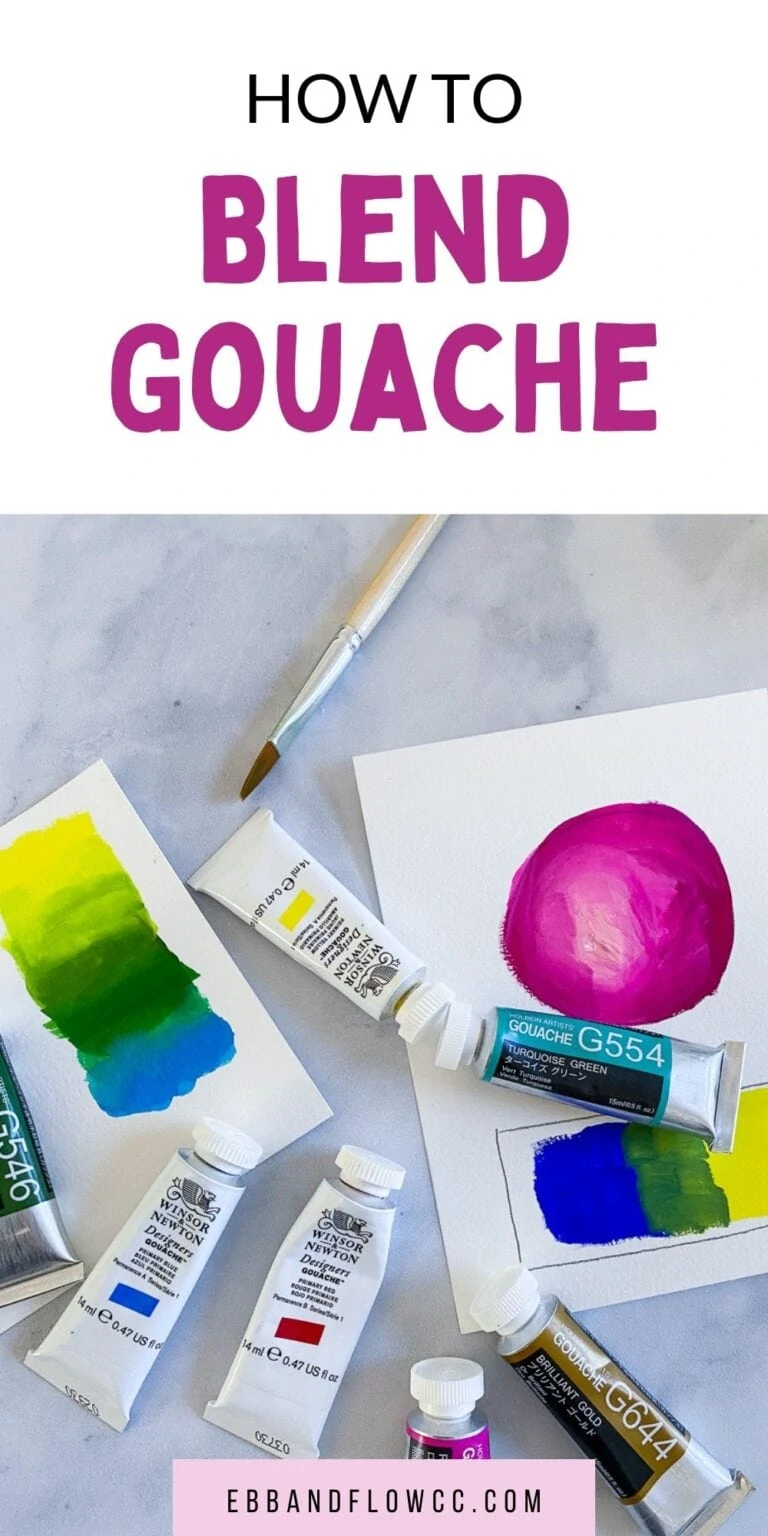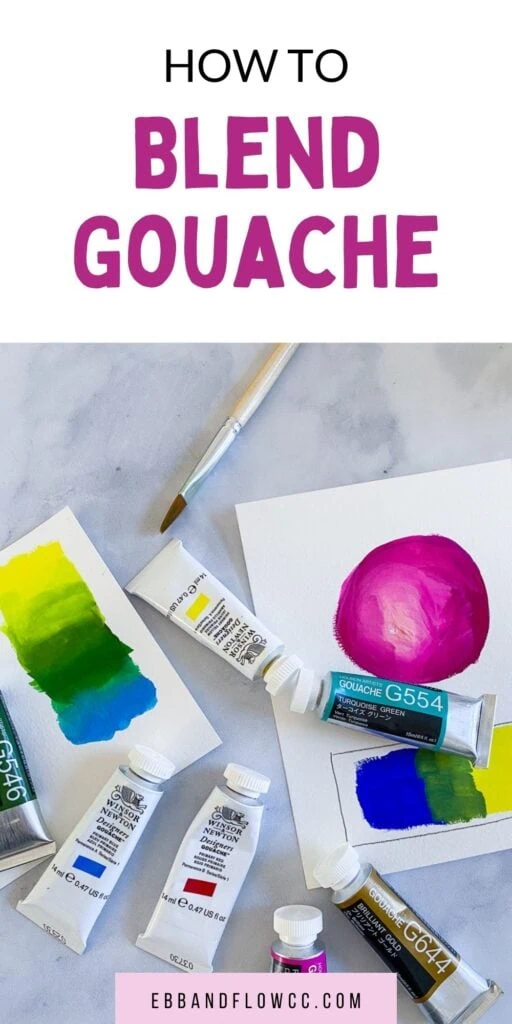 This post contains affiliate links. By purchasing an item through an affiliate link, I earn a small commission at no extra cost to you. As an Amazon Associate I earn from qualifying purchases.
Tips for Blending Gouache
Gouache reactivates when wet, so be careful when you add layers.
Colors can vary when gouache dries, so let the color dry completely before deciding if it's right. This will help you avoid overworking the paint.
Instead of trying to blend 2 colors that aren't right beside each other, make mixtures of the shades as well. (For example, rather than trying to blend yellow into blue, mix several shades of green.
Paint the darkest and lightest spots first, then add the middle tones.
Be gentle with your paintbrush to avoid overworking the paint.
Don't use too much water. This helps to avoid reactivating the previous layers.
You may find that you prefer layering gouache, rather than perfectly blending colors and that's okay. Gouache looks great when used like this.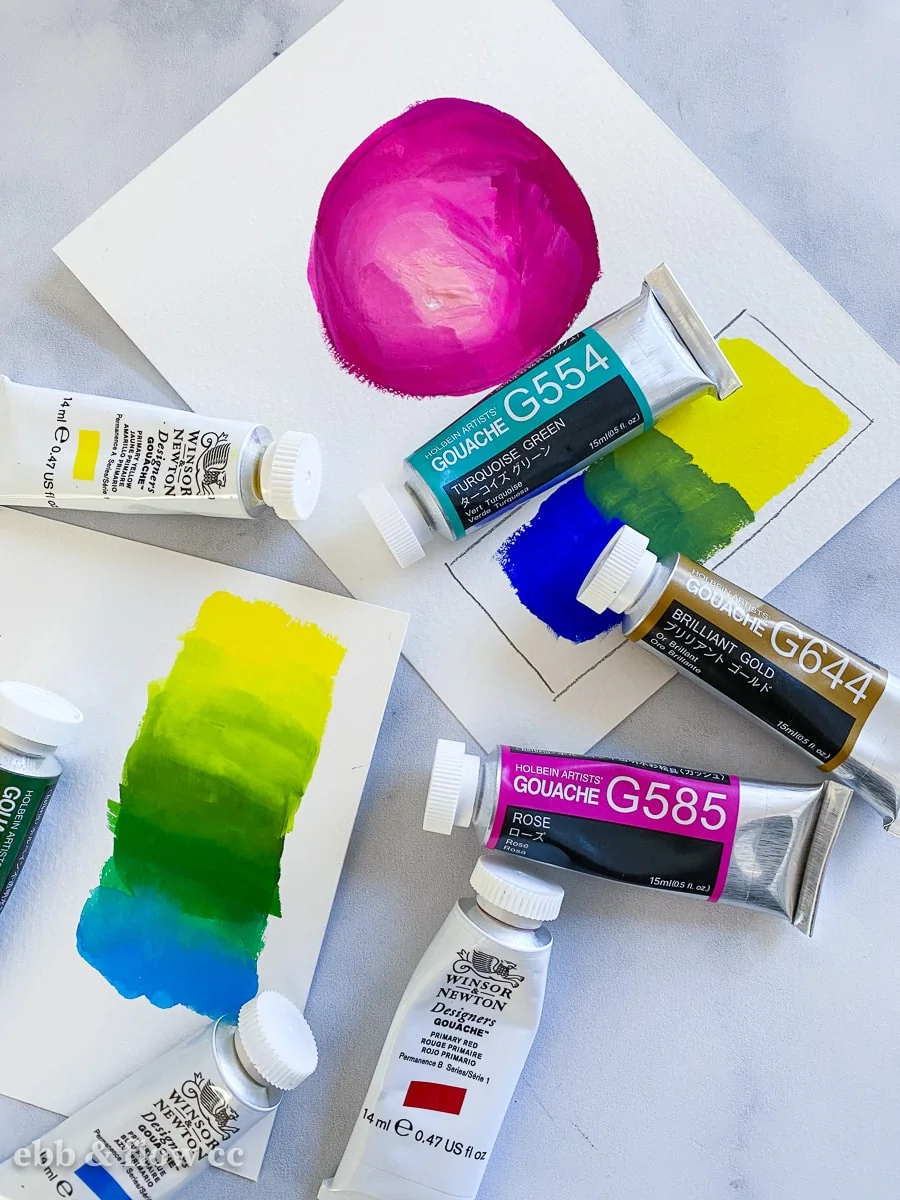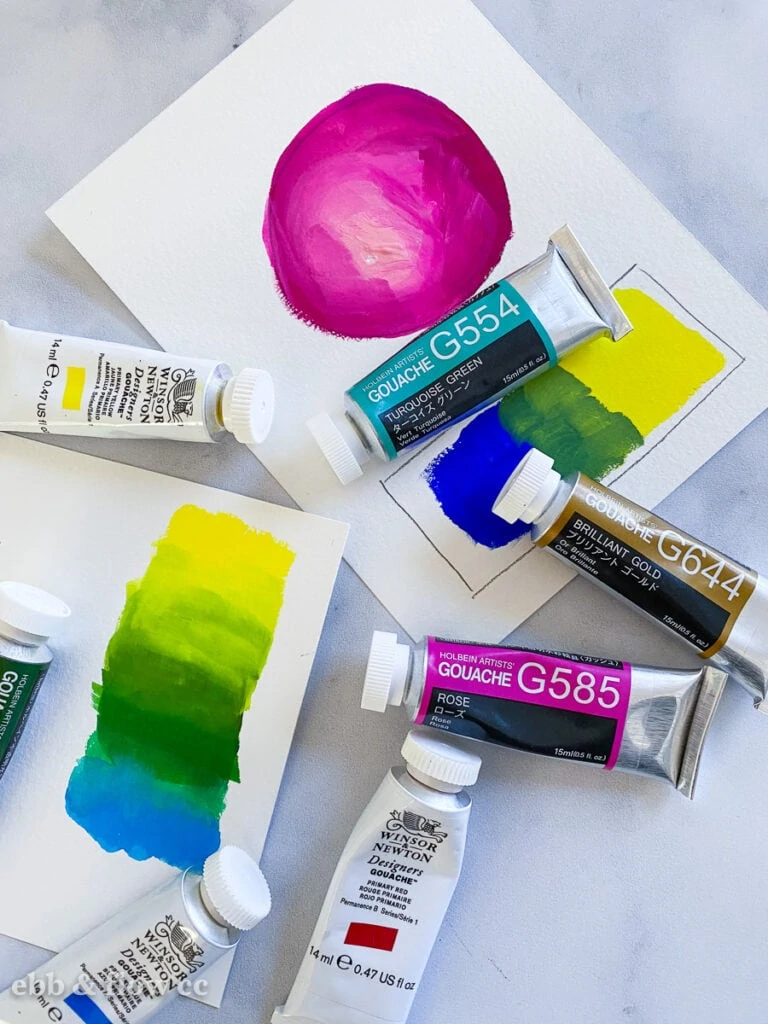 How to Blend Gouache
Supplies Needed:
Paintbrushes (I love these affordable brushes for gouache!)
Water
For this tutorial, I used mainly Holbein gouache and Winsor and Newton gouache. (If you use acrylic gouache, it's a bit easier to blend and you don't have to worry about reactivating dry layers.
I like using watercolor paper, but you can also use other papers with gouache like bristol board or mixed media paper if you want a smoother paper.
Directions:
Paint your first layer if needed.
Mix the shades of paint that you need to blend the colors.
Add the dark and light tones.
Add the midtones.
Blend the colors with a damp brush.
If you don't like the results, let it dry and try again. Since gouache is opaque, it's fine to paint over an ugly layer. (Just don't use too much water or the bottom layer of paint will reactivate.)
If desired, add white highlights to the lightest spots.
You Might Also Like:
Pin for Later!