Learn how to care for watercolor brushes to make them last longer. These simple tips will help keep the brush shape and prevent the bristles from falling out.
You might like these other watercolor tutorials.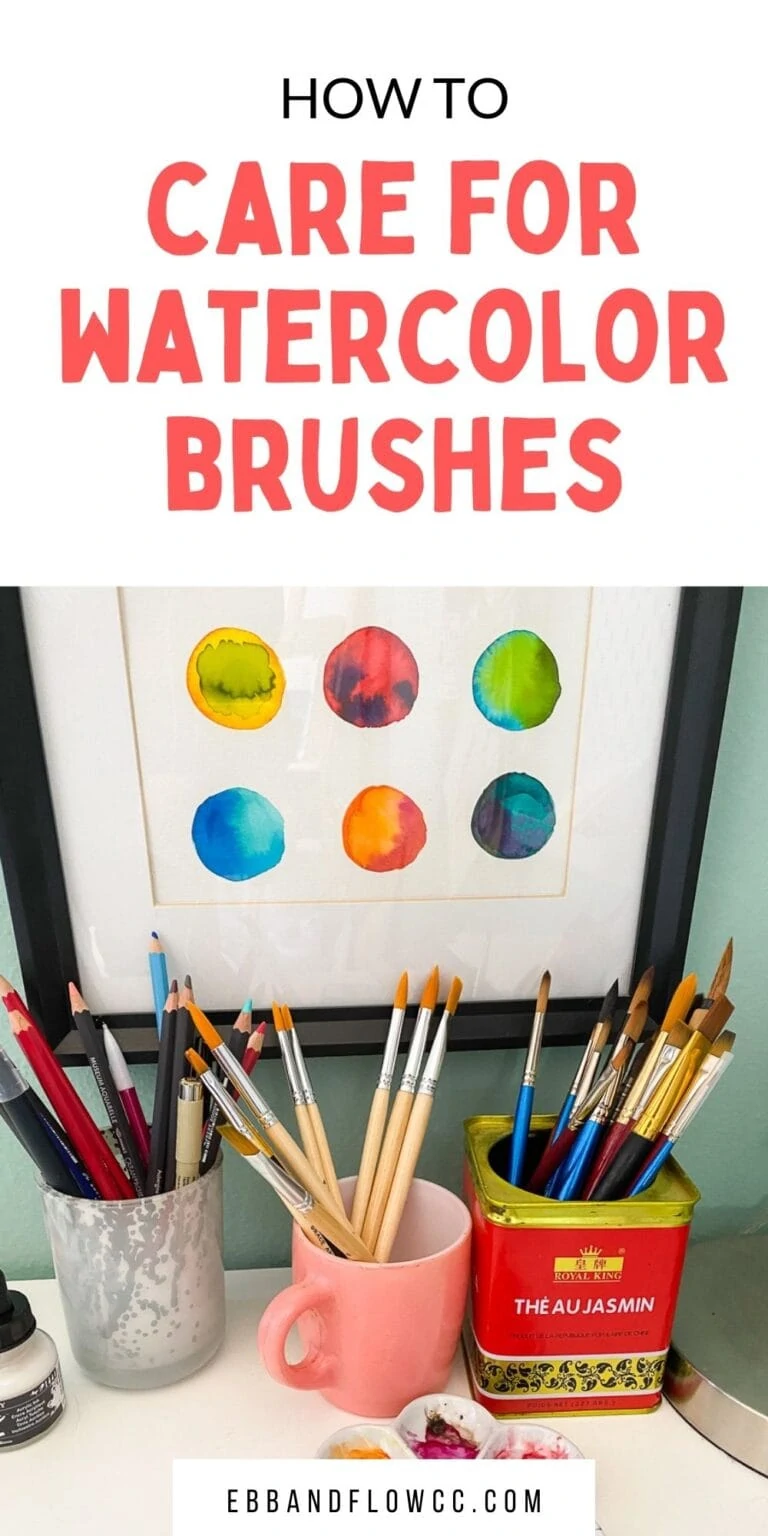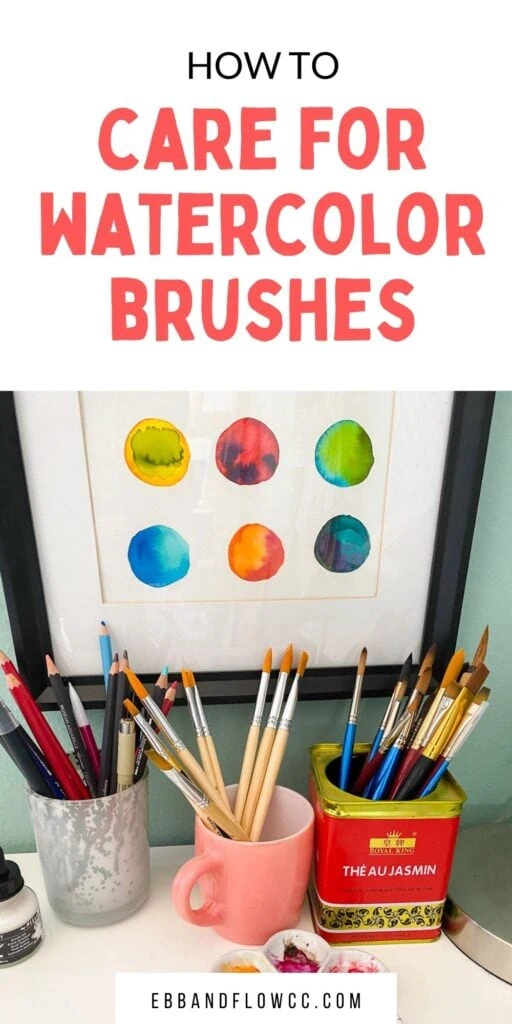 This post contains affiliate links. By purchasing an item through an affiliate link, I earn a small commission at no extra cost to you. As an Amazon Associate I earn from qualifying purchases.
How to Care for Watercolor Brushes
While none of my watercolor brushes were super expensive, I want them to last as long as possible.
Taking good care of your watercolor brushes will keep them pointy and working the way they should. Here are a few tips for caring for your watercolor brushes.
Clean Gum Arabic off New Brushes
You know how when you buy a new brush, the bristles are stiff? They are coated in gum arabic to help the brushes keep their shape.
Simply rinse them in clean water to make the brush soft.
And throw away the plastic cap. It's just for protecting the brush during shipping. Trying to force it onto a brush could ruin the shape of the bristles.
Wash Your Brush Periodically As You Paint
As you paint, make sure that you are cleaning your brush. I normally clean my brush between every color.
Rinse it in a cup of water and gently rub it on a paper towel or old cotton towel. If color shows up, your brush isn't clean.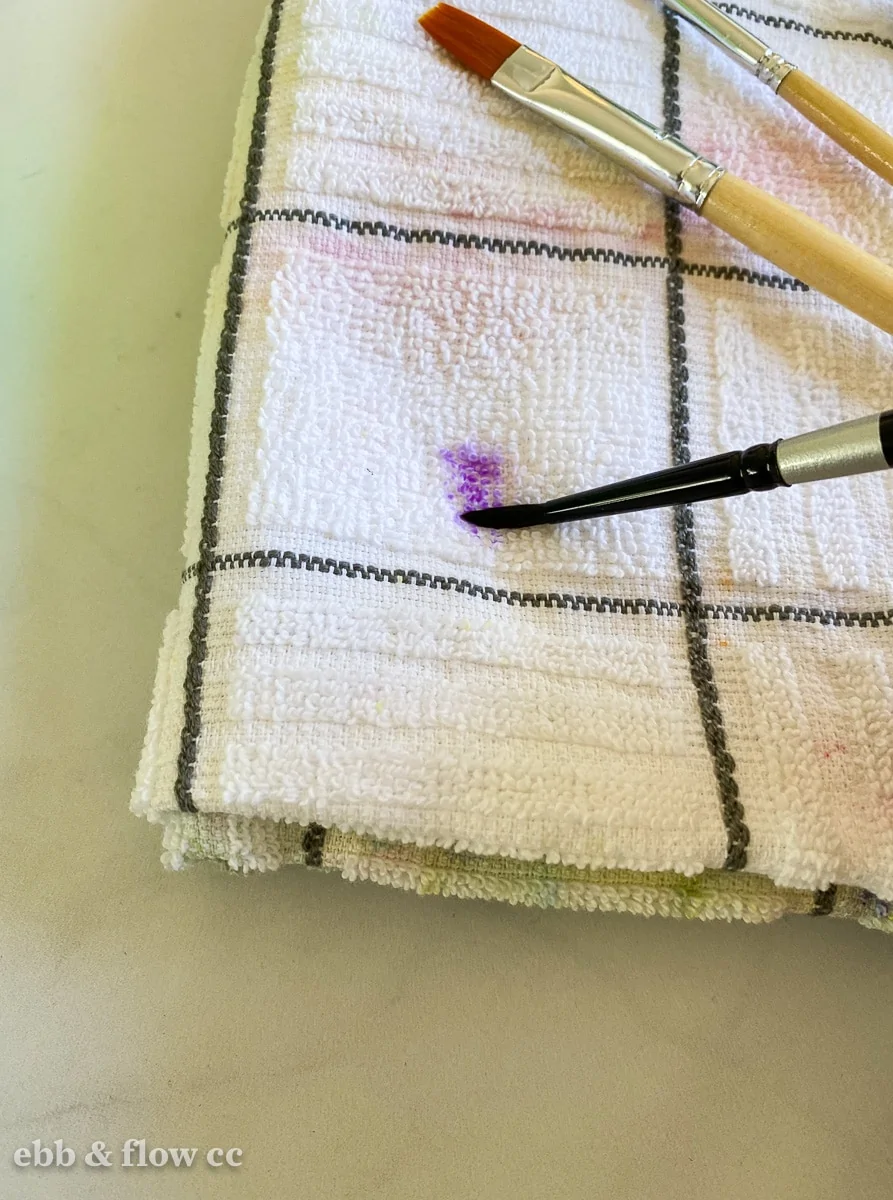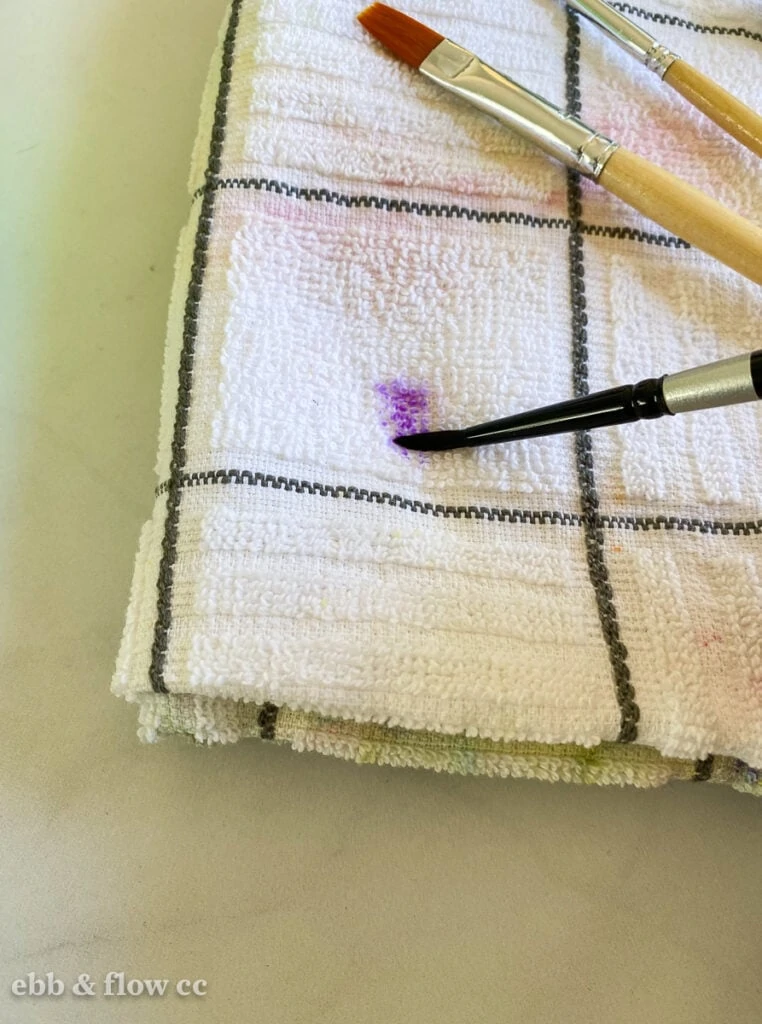 Add Water to Pans Before Painting
Make sure to add water to your dried paint pans before painting. This helps you avoid scrubbing the pans with your paintbrushes to work the paint.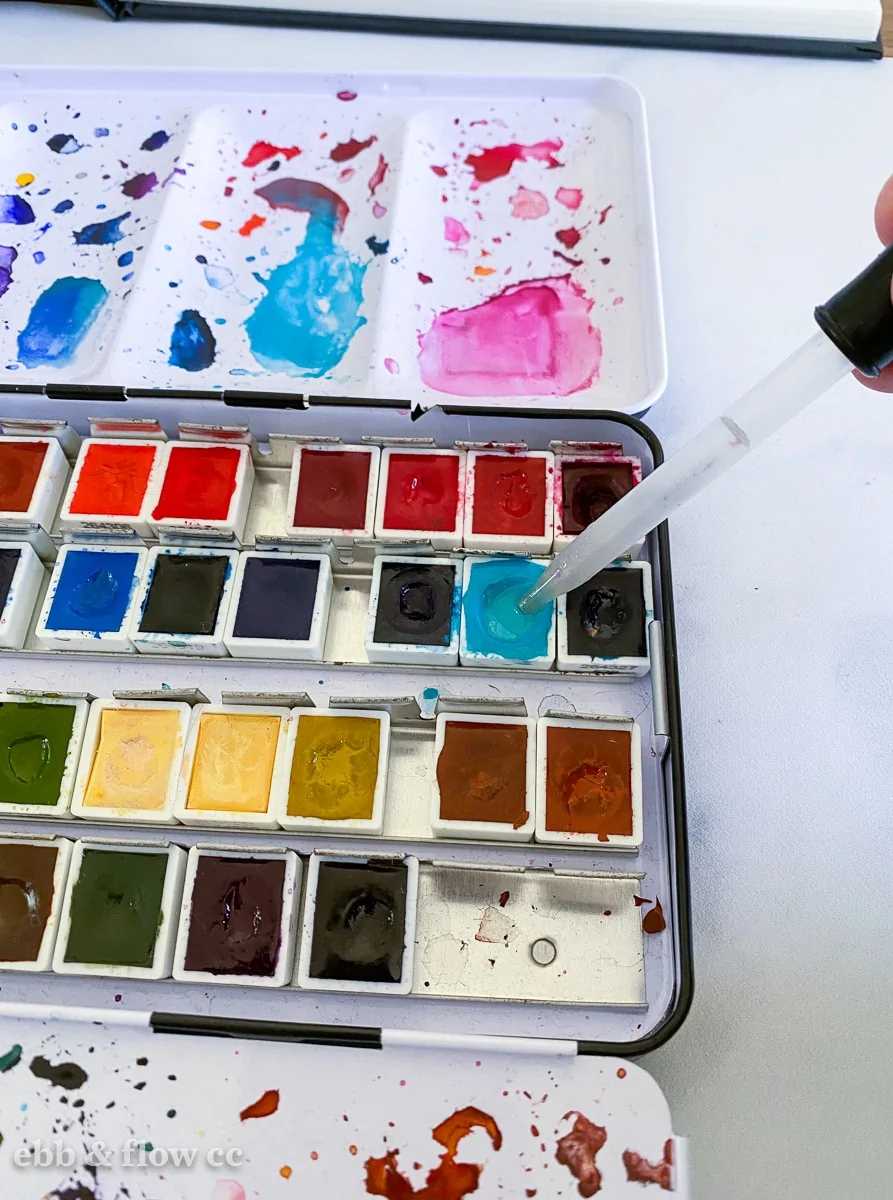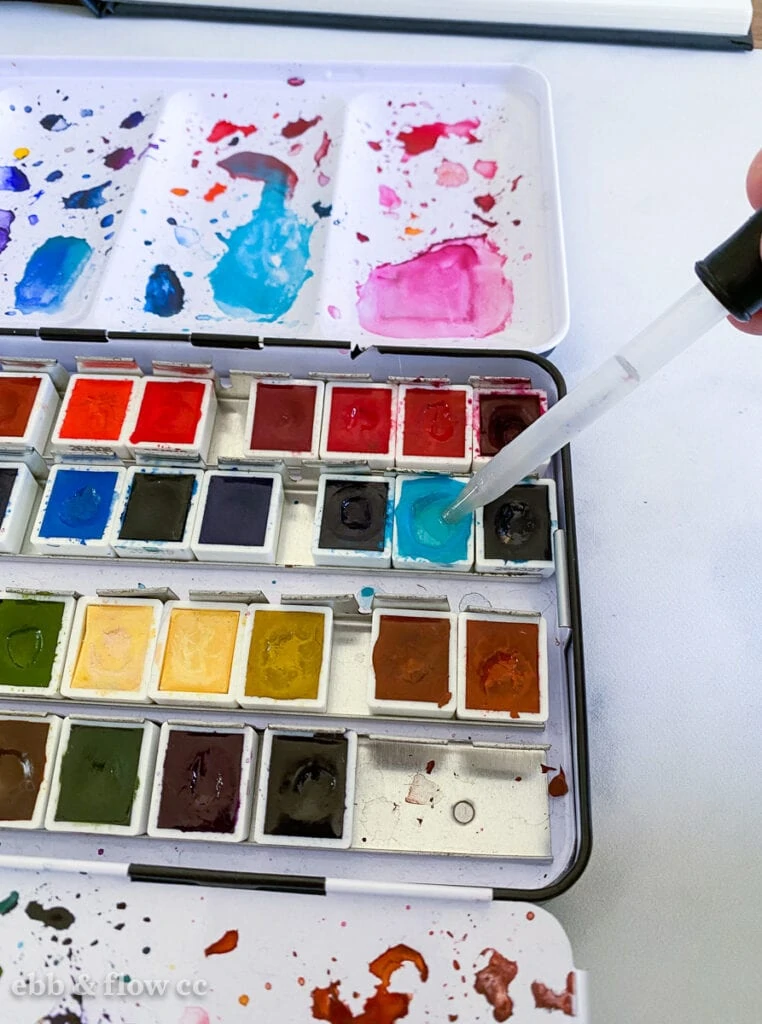 I like to use an eyedropper, but you can also use a spray bottle.
Only Use Watercolor Brushes for Watercolor
Don't use watercolor brushes for gouache, Acryla gouache, acrylics, or oil paints. Oh and never use your good brushes for masking fluid!
Other types of paints are harder to clean from the brushes and can ruin delicate watercolor brushes.
Even gouache, which is also water-based is a lot harder to clean from brushes. To be safe, I have a separate set that I use for gouache. And I usually clean them with this weird gadget that sticks to the bottom of a water cup.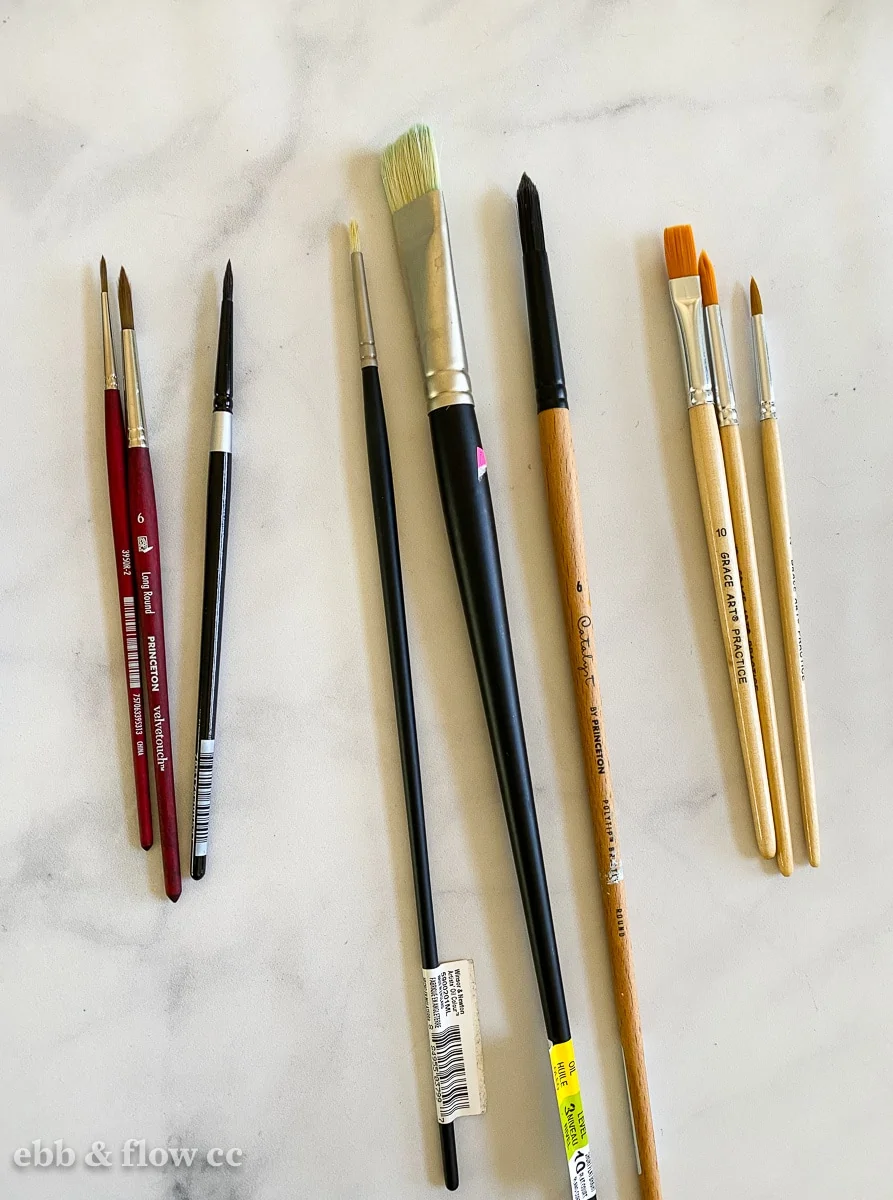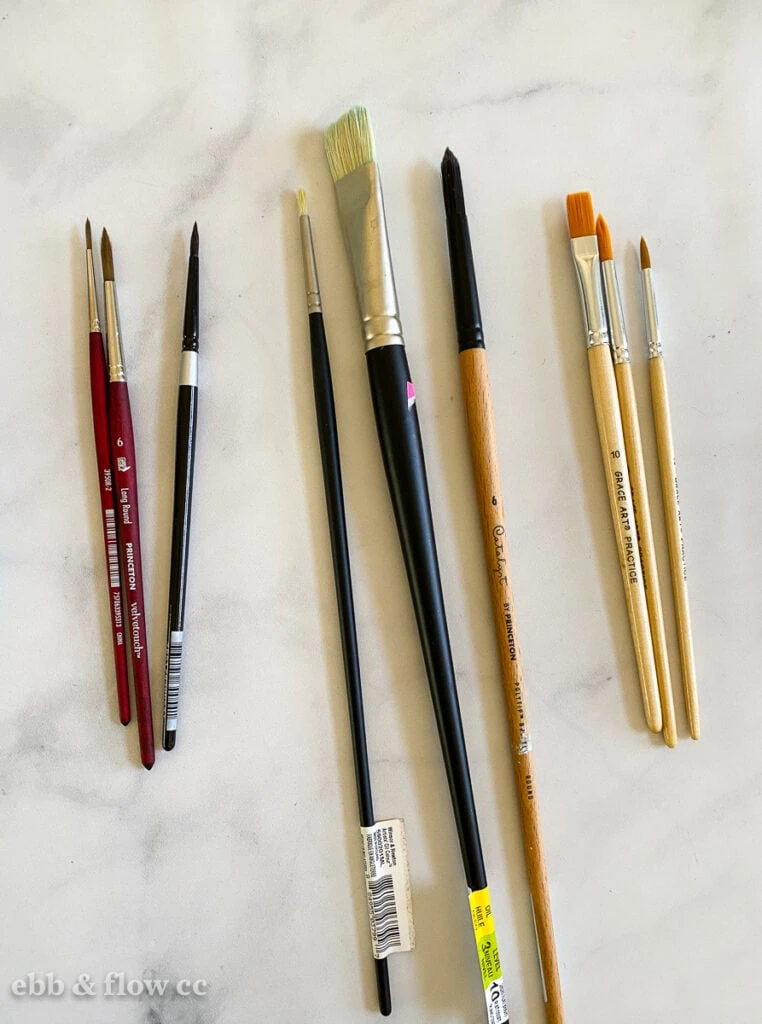 Acrylic and oil paints require a different texture of brush completely, so using your watercolor brushes makes no sense. I like soft brushes for watercolor and stiff brushes for acrylic paint.
Never Leave Brushes Sitting in Water
This is one of the worst things that you can do for paintbrushes, no matter the type.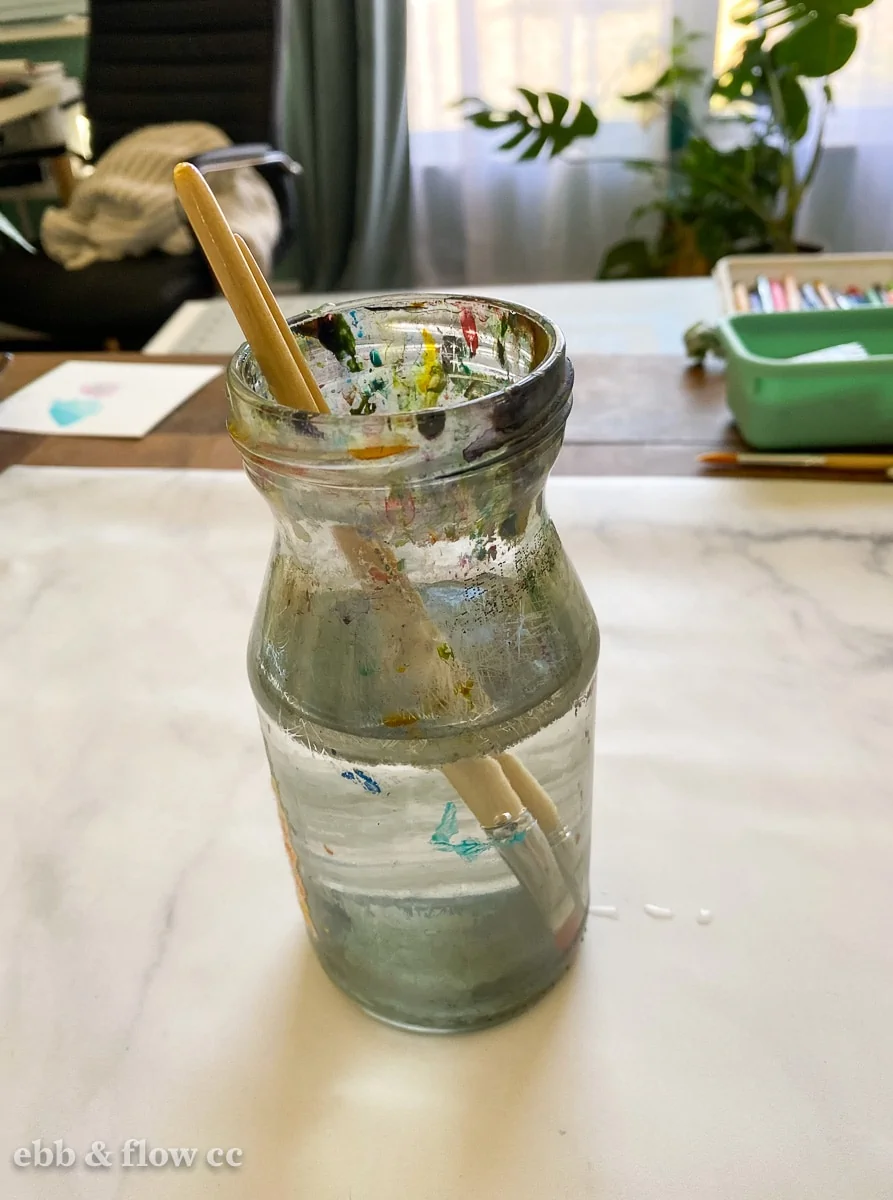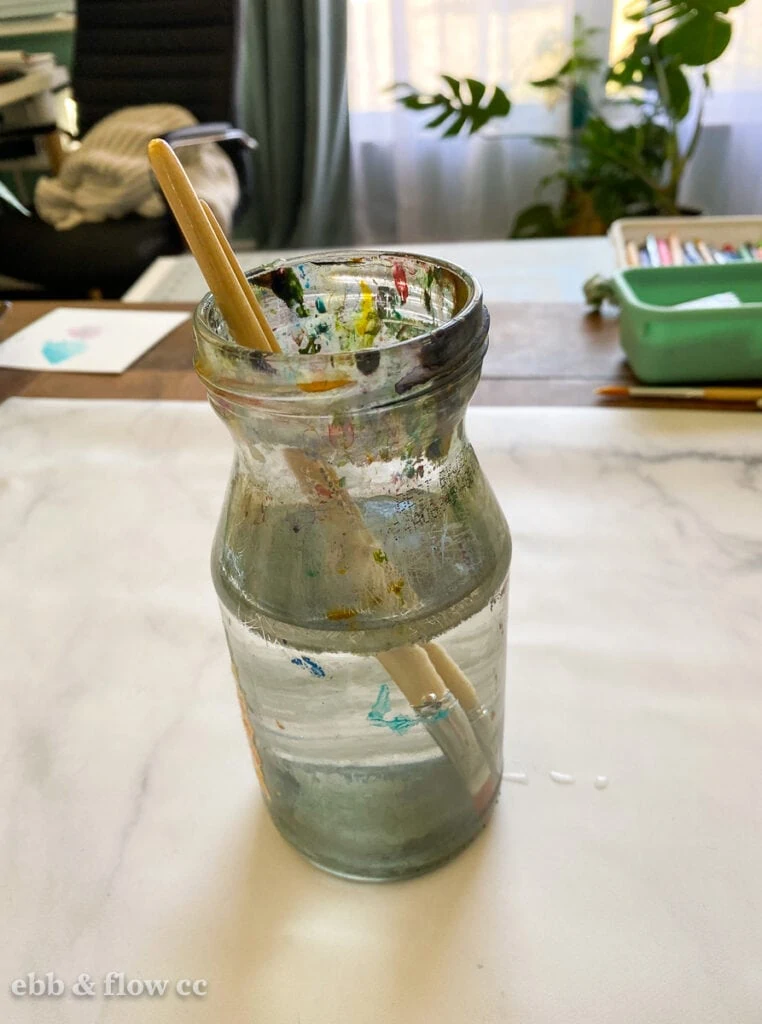 Bristles are glued into the metal part (the ferrule) and when you leave the brush in water, the glue can soften and cause the bristles to come out.
It can also break down the handle of the brush. This has happened to some of my favorite brushes and it's such a bummer.
Let Brushes Dry Laying Down
After cleaning your brushes, make sure that you let your brushes dry laying down. I usually let them dry on my painting towel.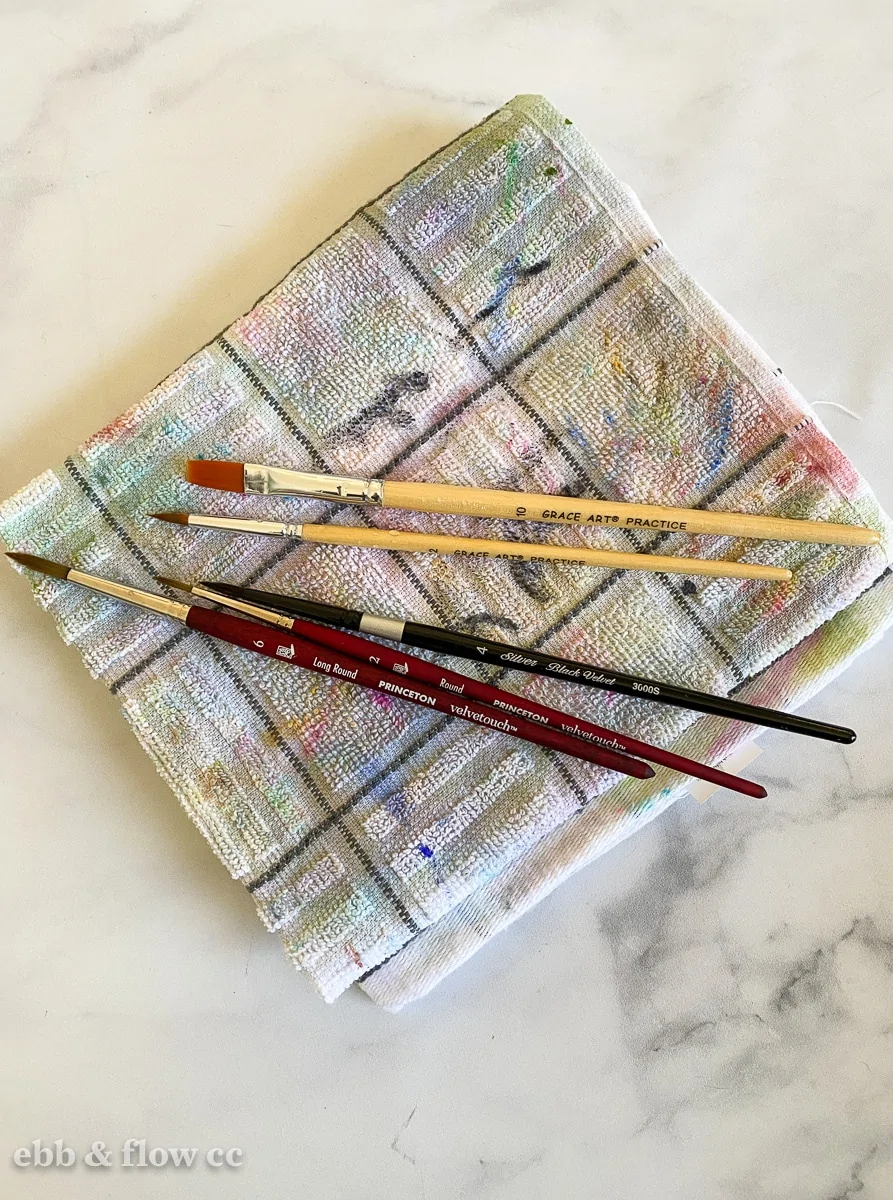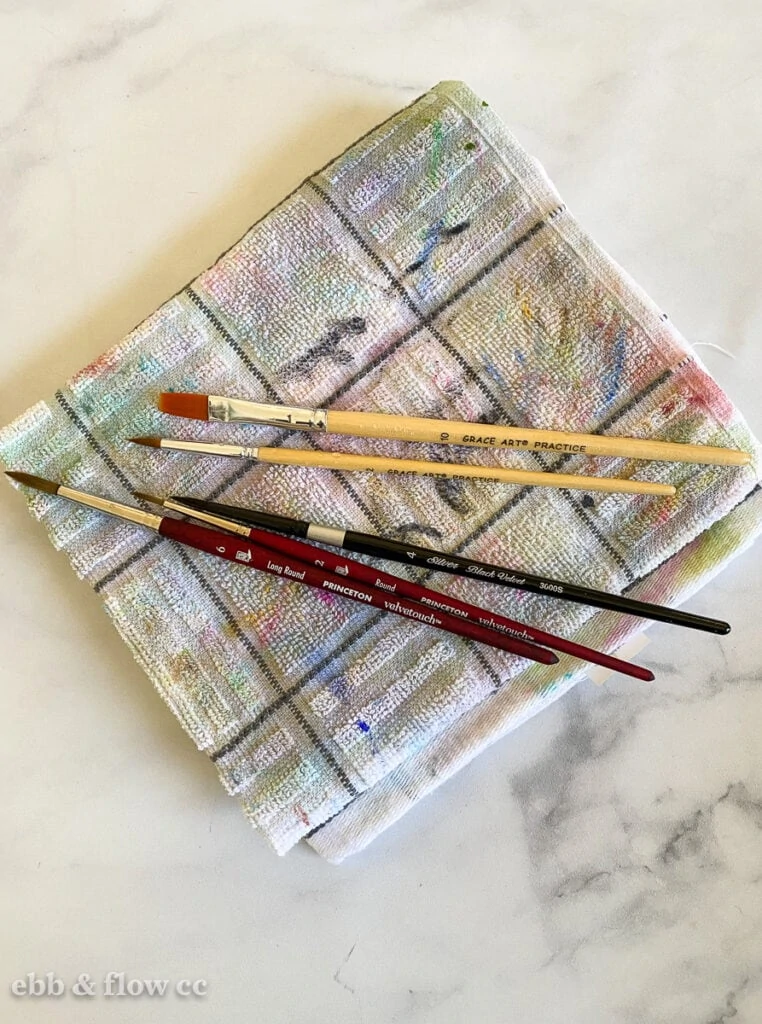 Give them plenty of space to dry and avoid putting them in closed containers until they're dry. A closed container and a wet brush may cause mold.
Clean with Brush Cleaner Every Now and Then
Every few months, it's time to give your brushes a good cleaning. Brush cleaner is a gentle soap that gets all of the paint out of the bristles.
Rinse the brush and rub it against the soap. If it doesn't leave any color, rinse it and let it dry. If it leaves color, rinse it and add more soap until it comes away dry.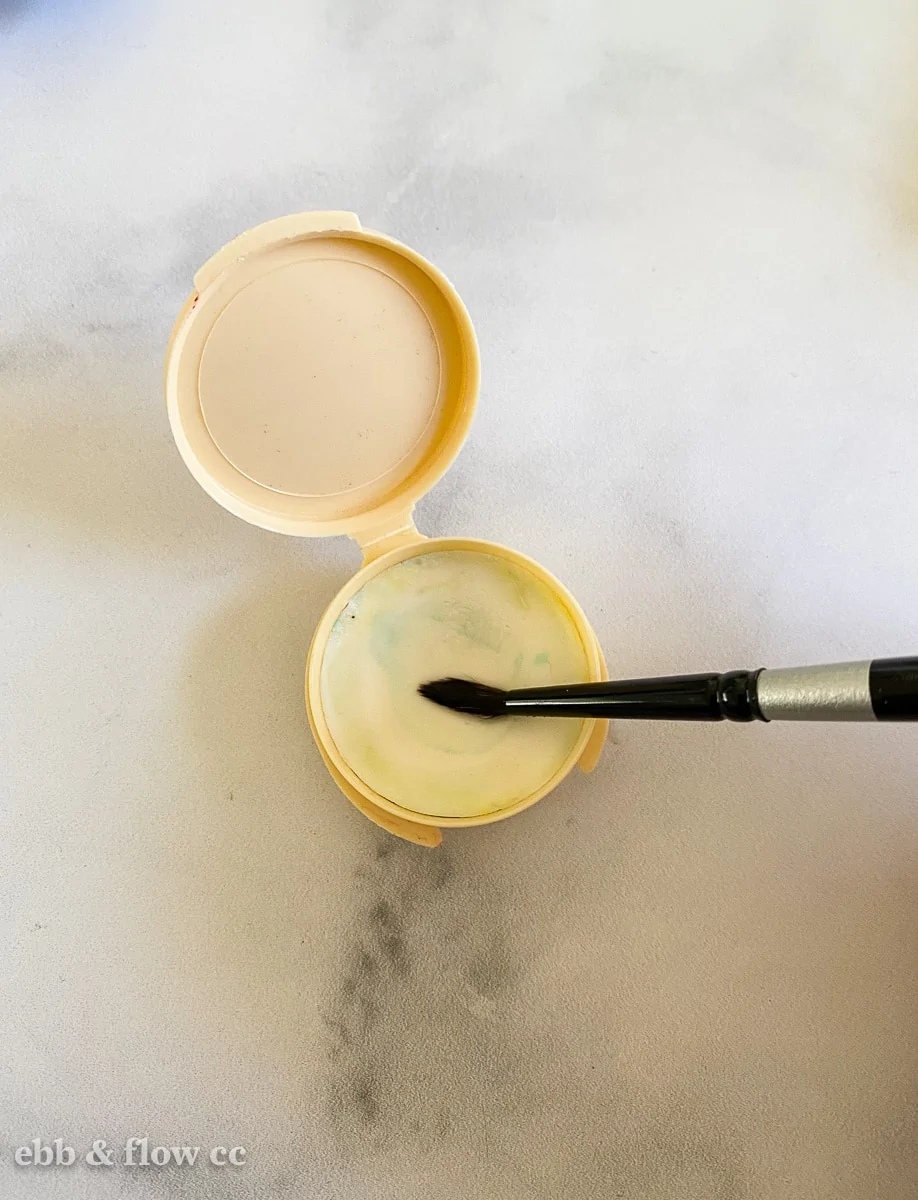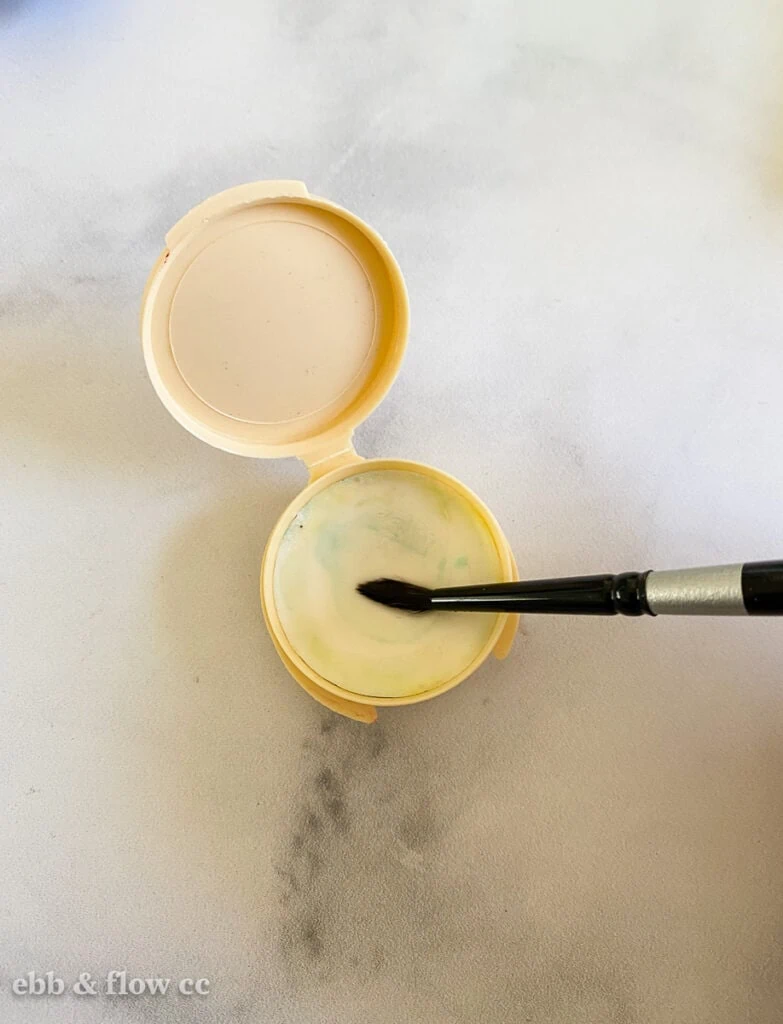 Make sure that the brush is clean by wiping it on a clean towel. It shouldn't leave any color.
Keep in mind that some colors can stain brushes.
It's not necessary to use brush cleaner after every painting session. Too much soap may dry the bristles out, so use sparingly.
Don't Rinse with Hot Water
Always use room temperature or warm water versus hot water. Hot water can make leftover paint clump in the brush.
Shape the Tips After Cleaning
After rinsing your brush, make sure that you reshape the bristles. For round brushes, make sure that the tip is nice and pointy.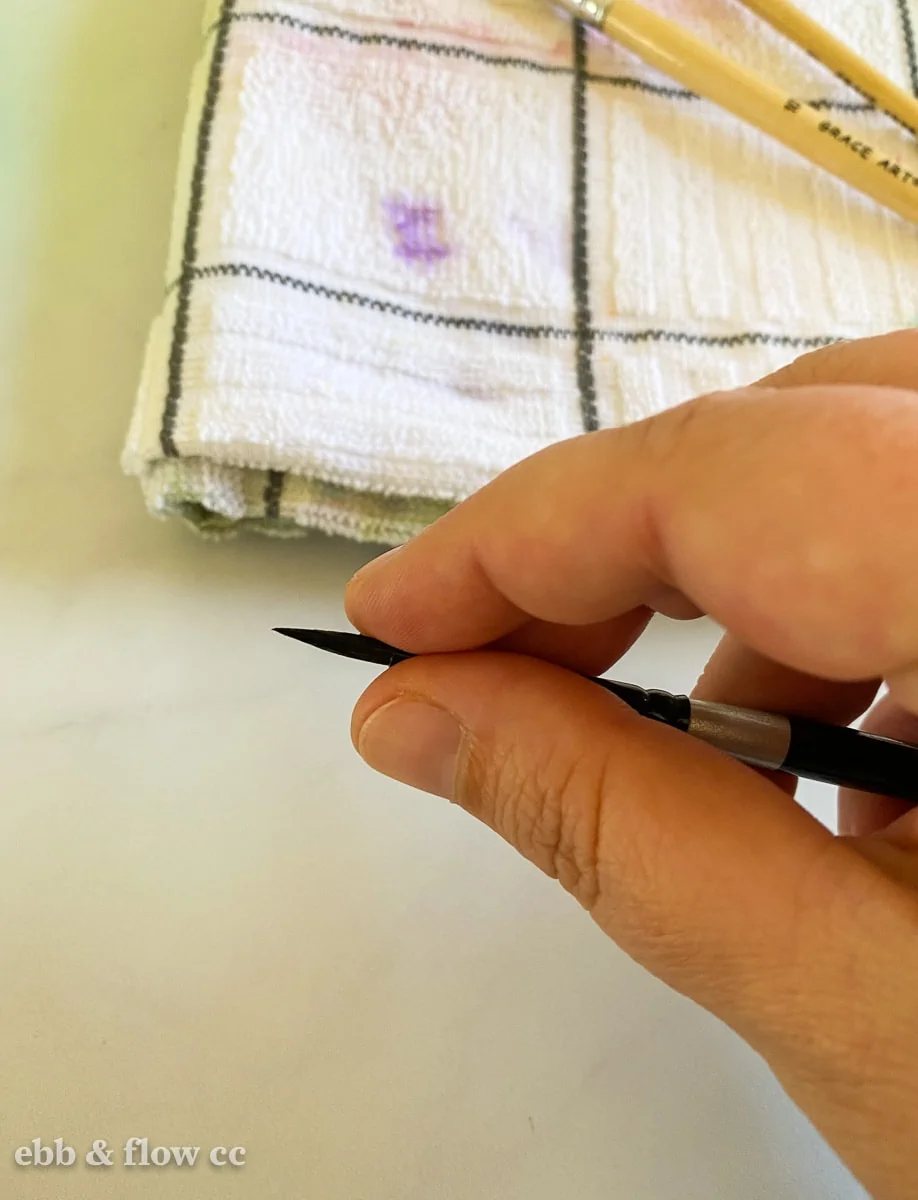 Flat brushes should be flat and not splayed out.
If your brush has lost its shape, clean with brush cleaner as recommended above and reshape the bristles before laying it flat to dry.
Store Brushes Bristles Up
Once the brush is dry, brushes should be stored with the bristles up (versus down.) This helps the bristles keep their shape.
I store mine in various cups and containers on my desk.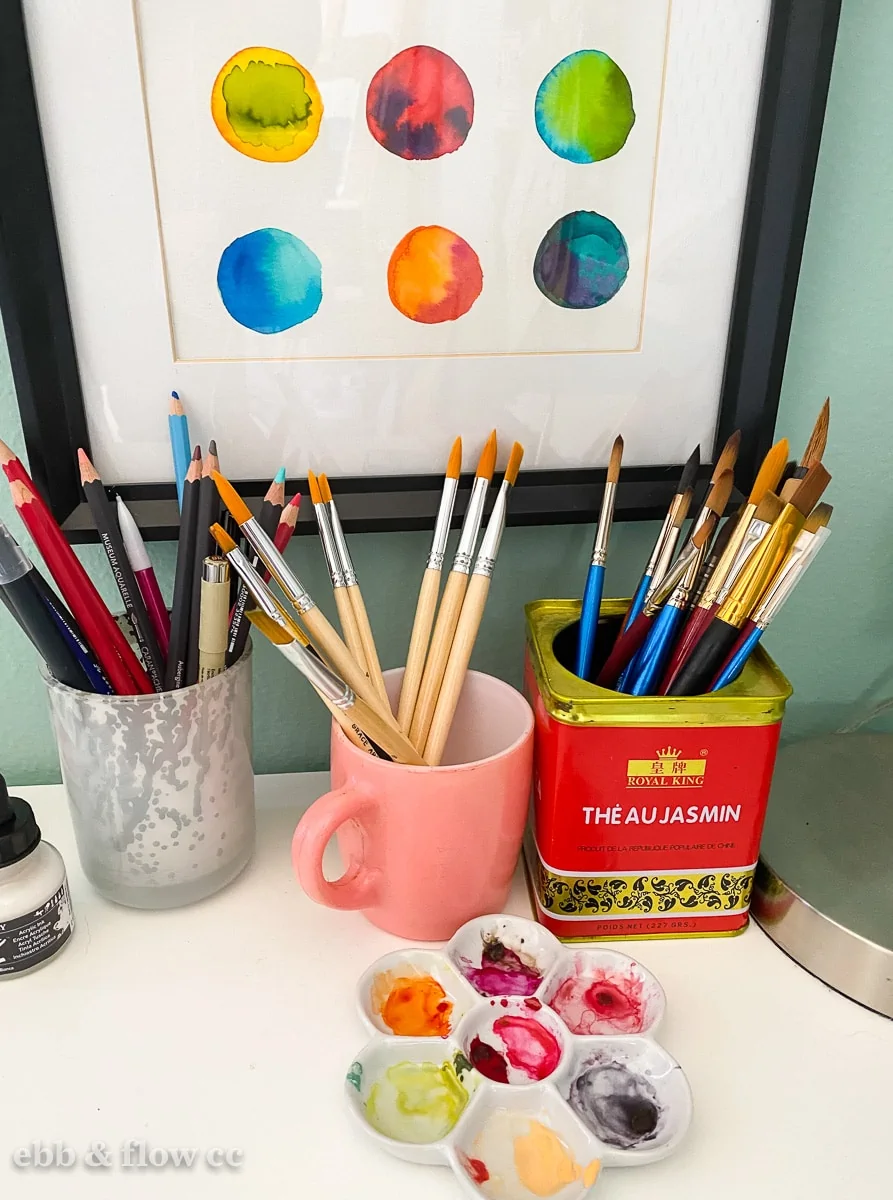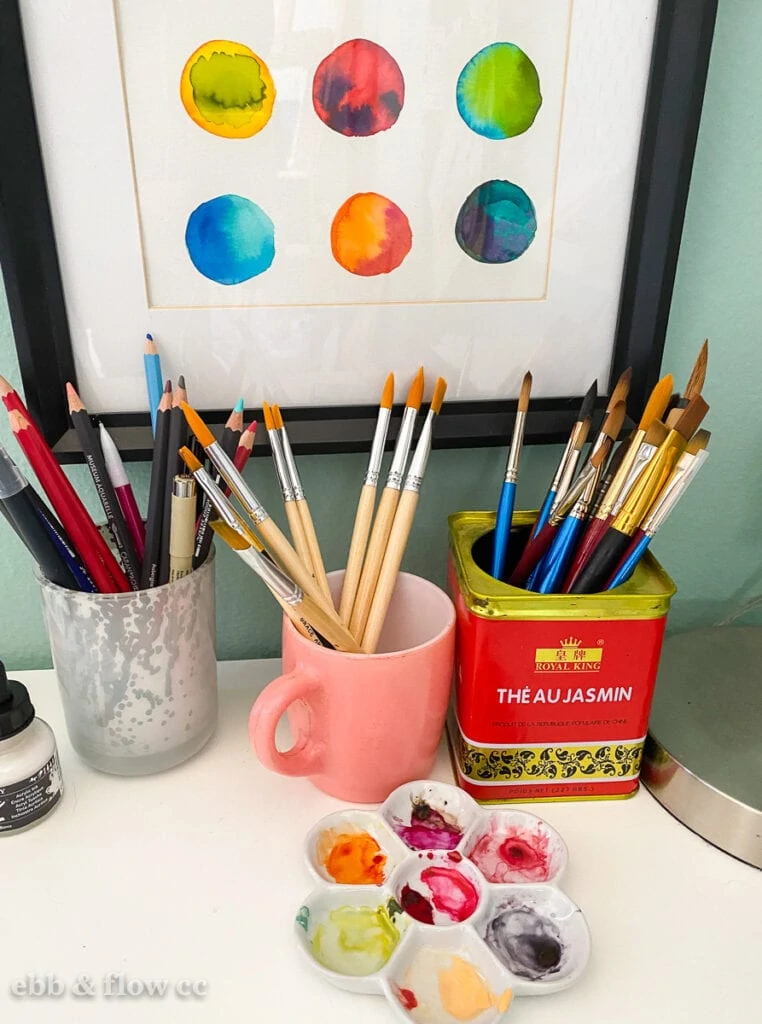 Another option is to store your brushes in a fabric roll-up case.
Traveling with Brushes
Traveling with brushes requires special care. I usually use this case to protect my brushes. It has a piece of foam to keep the bristles from getting destroyed.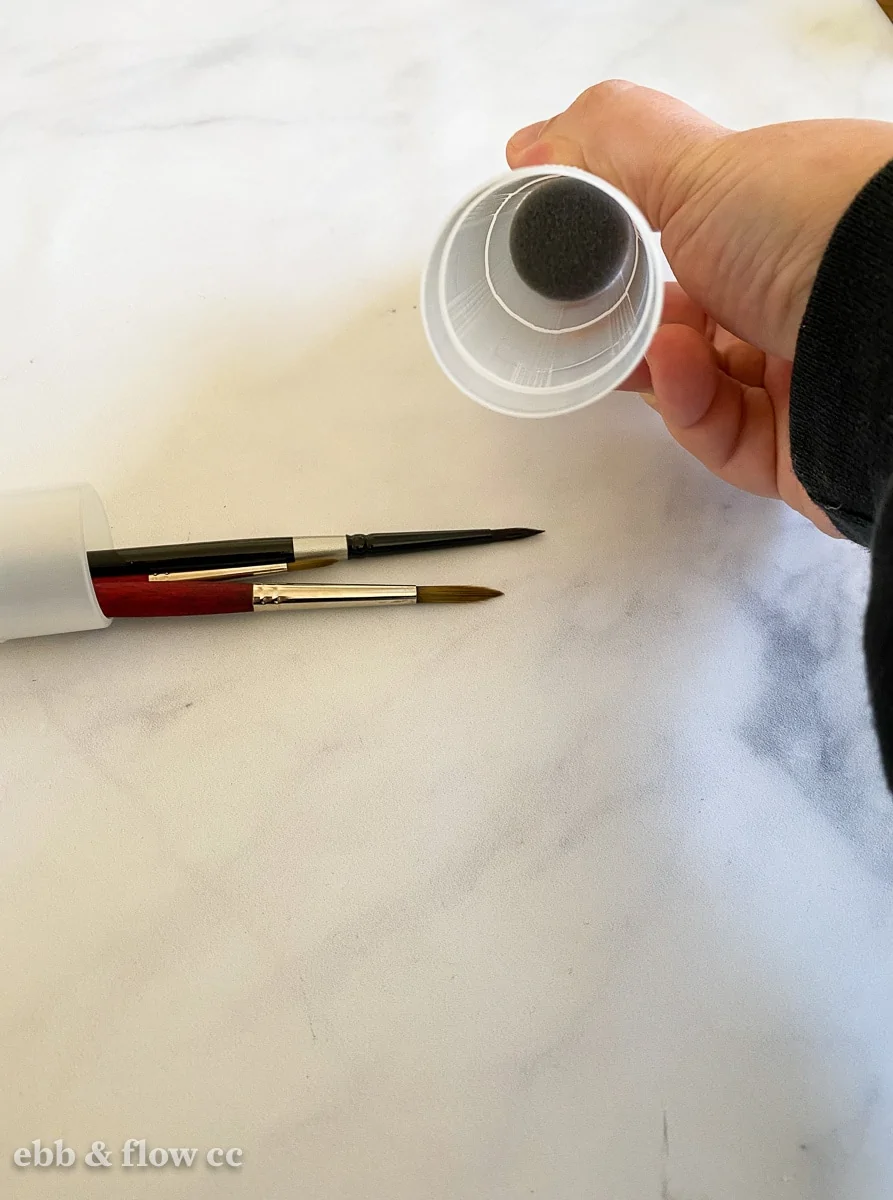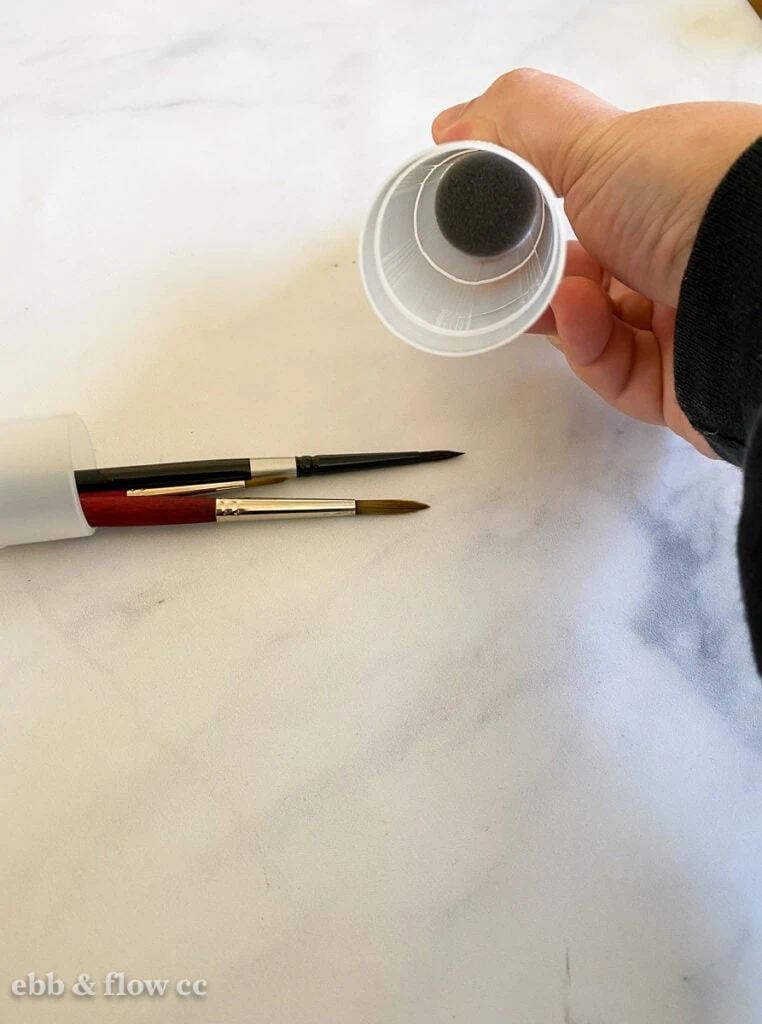 I also own this travel brush, which I love. It was a bit of a splurge, but it's so nice to use. And the smaller size is a bit more convenient.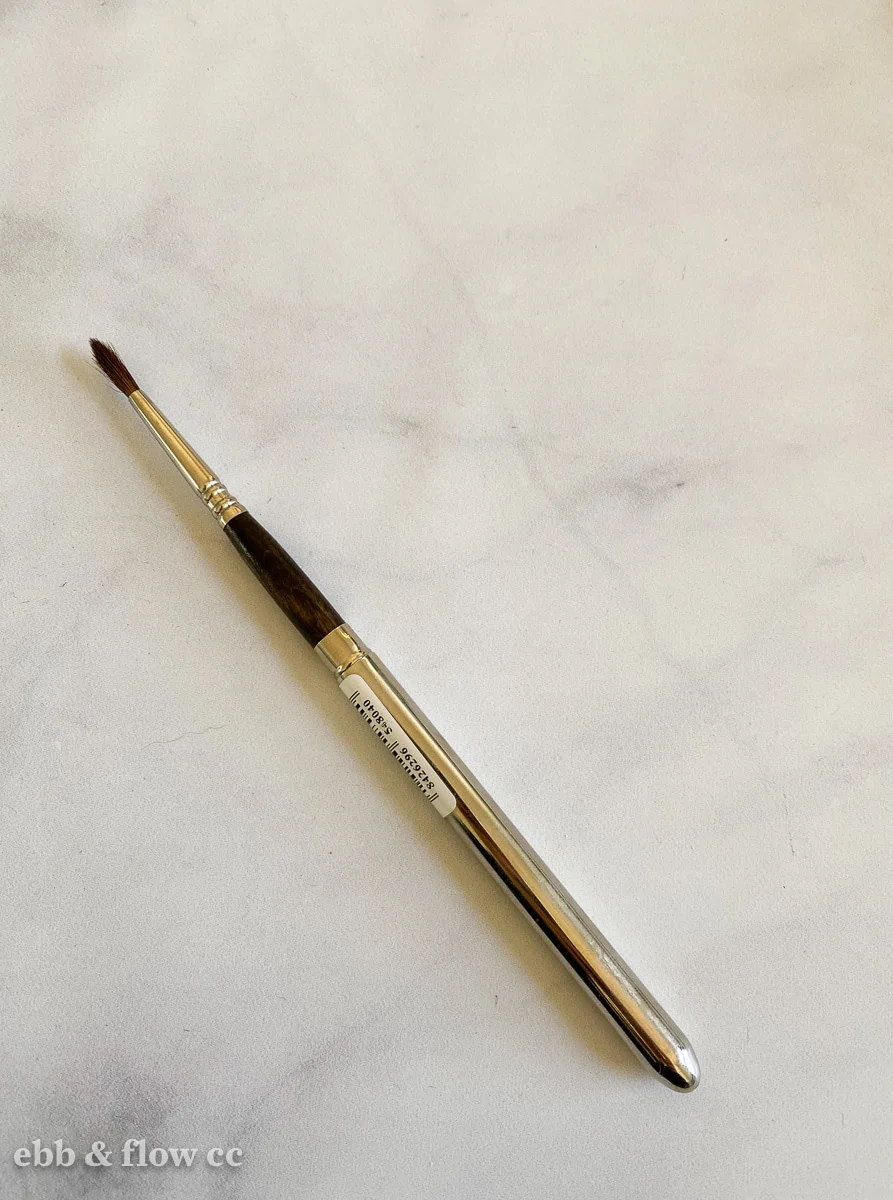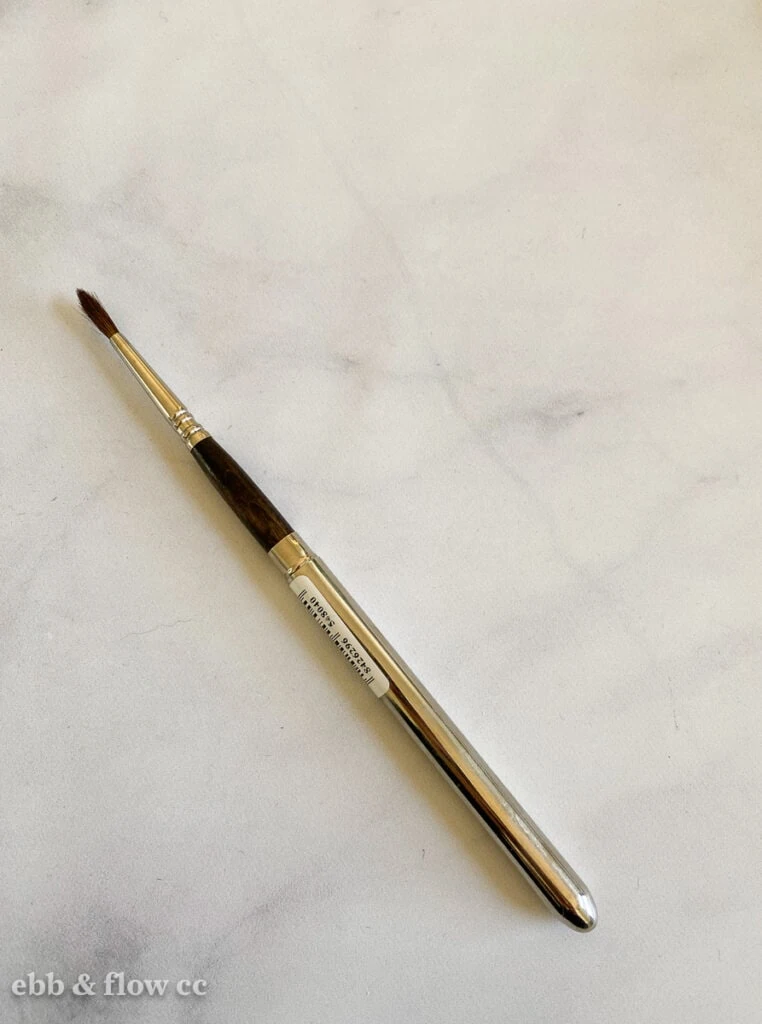 As always, let the brushes dry laying down between use before putting them away.
You Might Also Like:
Pin for Later!