Learn how to make brown watercolor. Get easy tips for mixing colors to create the perfect brown color for your art.
You might also like this post that explains color theory for mixing.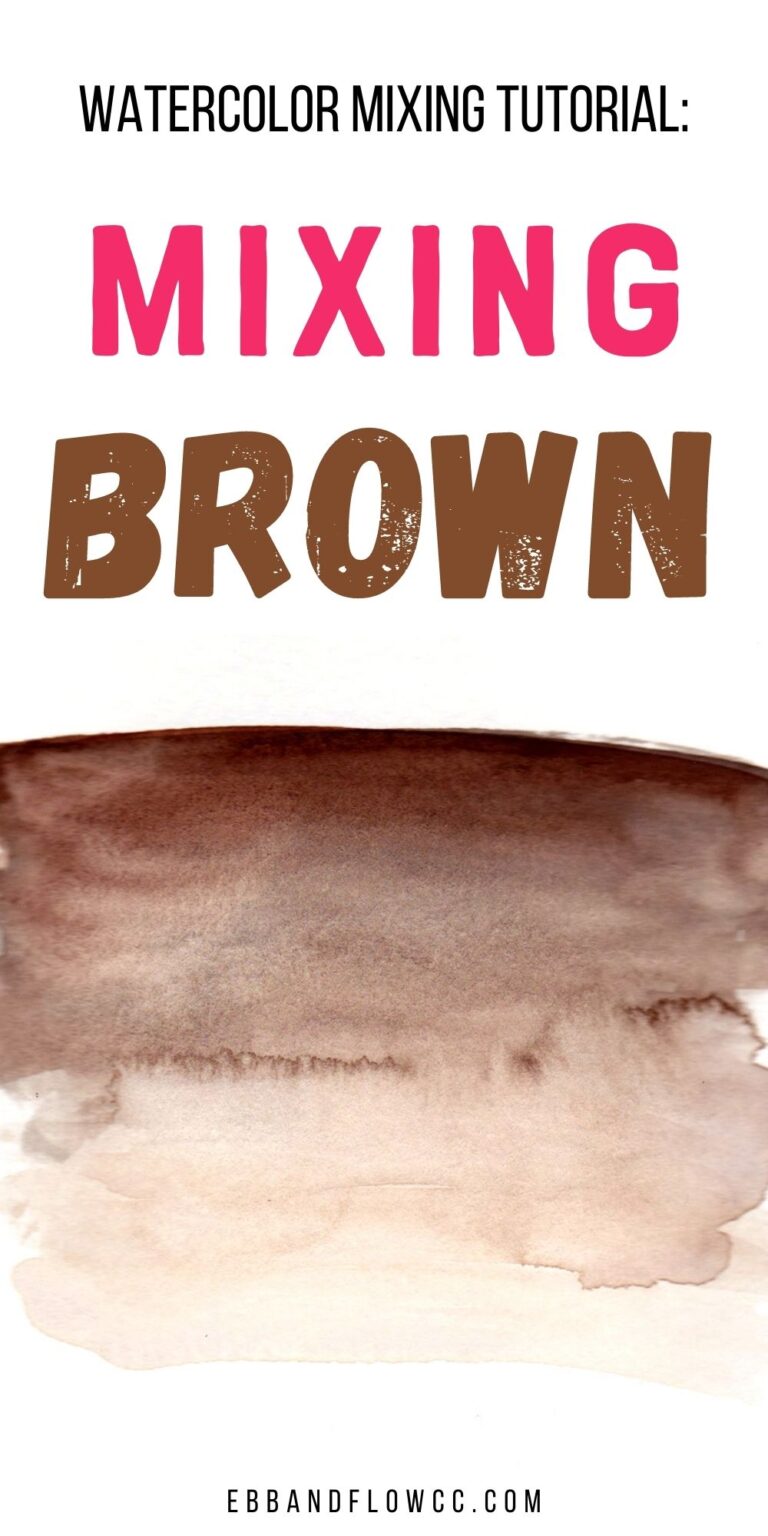 This post contains affiliate links. By purchasing an item through an affiliate link, I earn a small commission at no extra cost to you. As an Amazon Associate I earn from qualifying purchases.
I've included links to Blick where available because they often have better prices than Amazon. Plus, it's so much fun to shop at Blick!
How to Make Brown Watercolor
If you have a limited palette or just don't have brown in your palette, you might find yourself needing to mix brown watercolor paint.
Luckily, it's really easy to do.
Supplies Needed:
You want additional colors such as Sap green, phthalo green, or a premixed orange.
3 Color Mixtures
You can create brown by mixing red, yellow, and blue.
Mixing warm primary colors creates a warmer brown.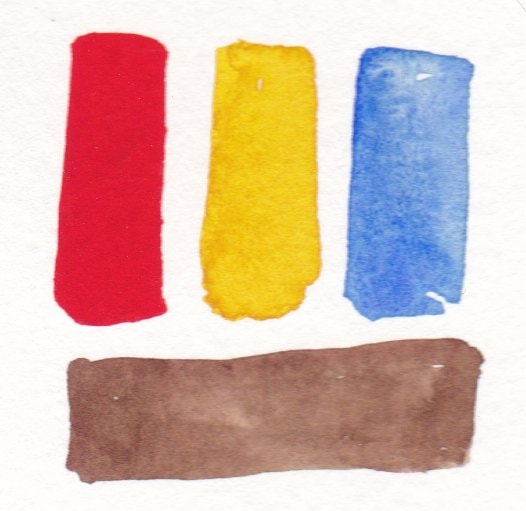 When you mix cool primary colors though, it creates a cooler, almost purple brown.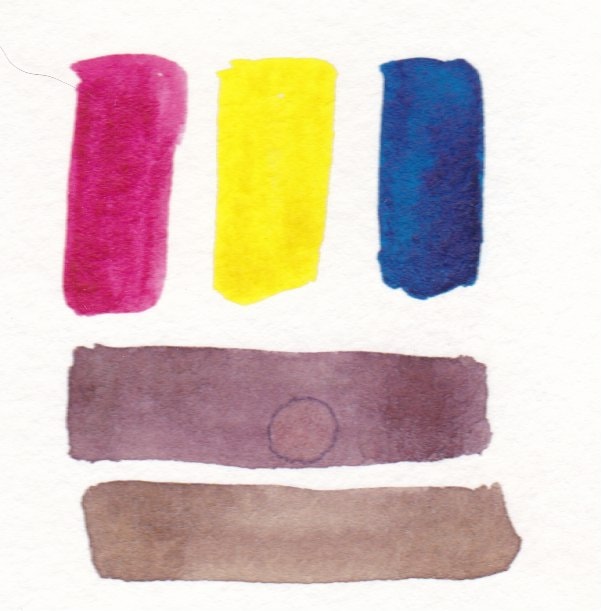 2 Color Mixtures
Mixing complementary colors is an easier way to mix brown. As a reminder, complementary colors are colors that are opposite on the color wheel.
However, not all complementary colors produce good brown colors, as you will see.
Mixing Red and Green
Pyrrol red + phthalo green. (Warm red + cool green) This creates a warm color.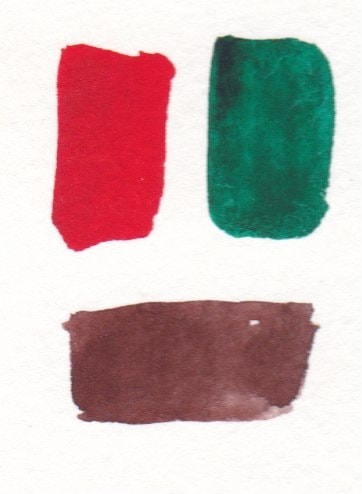 Pyrrol red + sap green. (Warm red + warm green)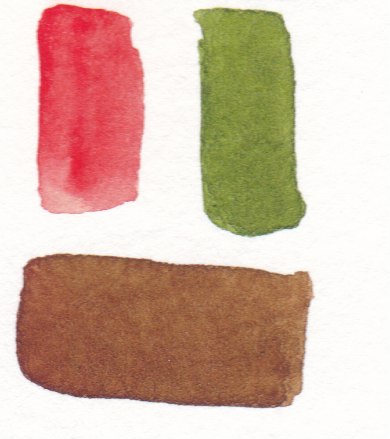 Quinacridone rose + sap green. (Cool red + warm green)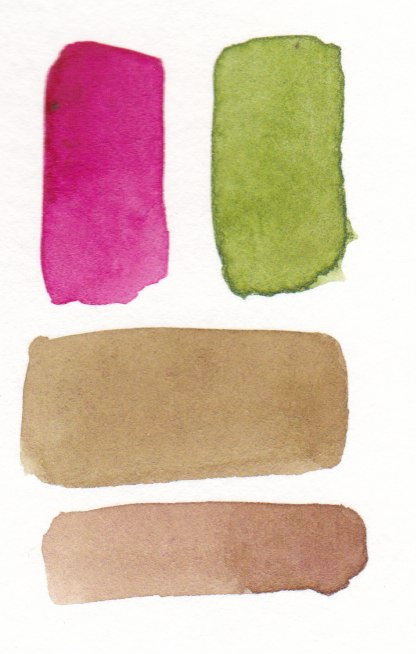 Quinacridone rose + phthalo green. (Cool red + cool green) This makes either a dark purple or a dark blue.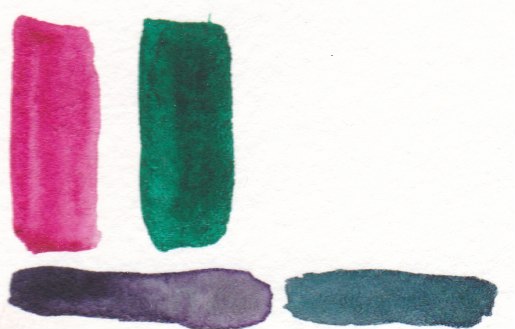 Mixing Yellow and Purple
Hansa yellow light + violet. (Cool yellow + cool violet) This creates a beige color.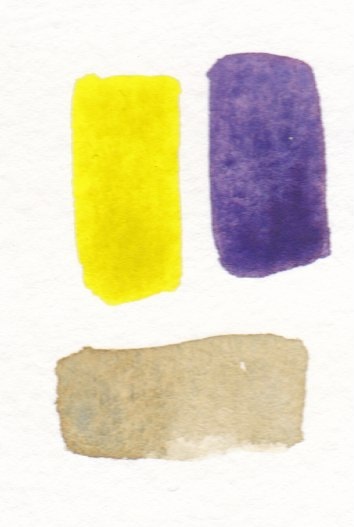 Transparent yellow + manganese violet. (Warm yellow + warm violet) This creates a muddy mauve color.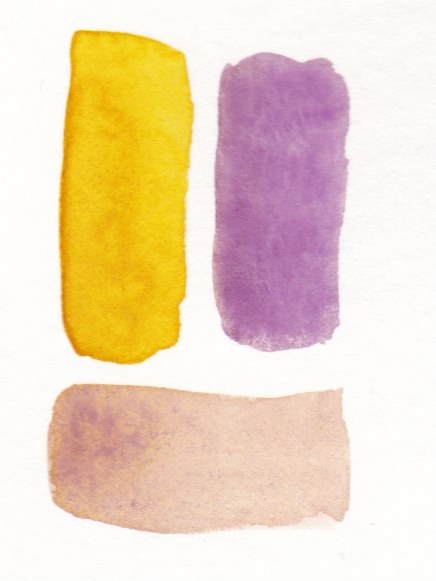 Mixing Blue and Orange
Ultramarine + transparent orange. (Warm blue + warm orange) This creates a cool color.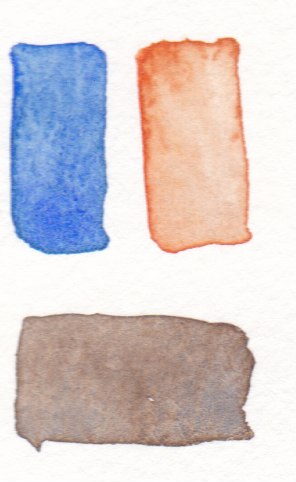 Phthalo blue + transparent orange. (Cool blue + warm orange) This creates a weird green-brown.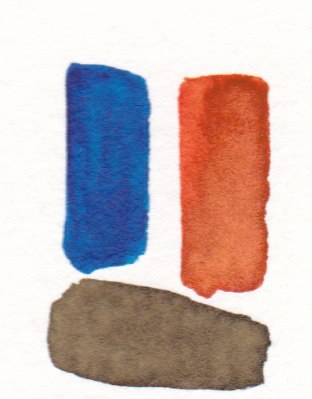 So what did we learn from this? The purple and yellow mixture is just pretty bad for everything.
And warm colors make better browns than cool colors.
By the way, to mix a really dark brown, you can mix burnt umber and ultramarine. Mix more burnt umber than ultramarine or you will create a black color.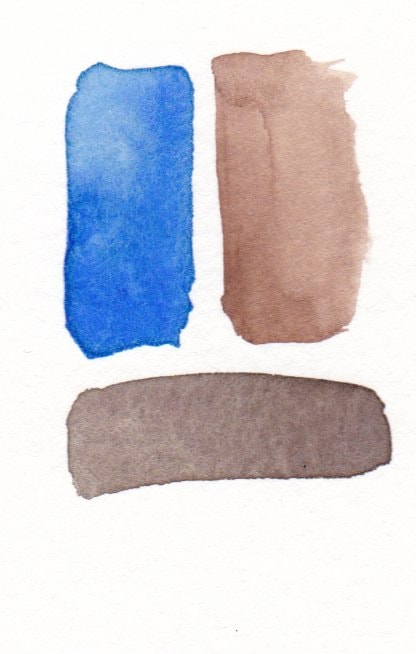 Pre-Made Brown Watercolors
As easy as browns are to make, I love keeping brown on my palette because they're useful for making black.
My favorites are:
Blick links: Burnt Sienna | Burnt Umber | Sepia
You Might Also Like:
Pin for Later!