How to Make Black Watercolor
Learn how to make black watercolors, Get easy tips for mixing colors to create the perfect black color for your art.
You might also be interested in this post on color theory.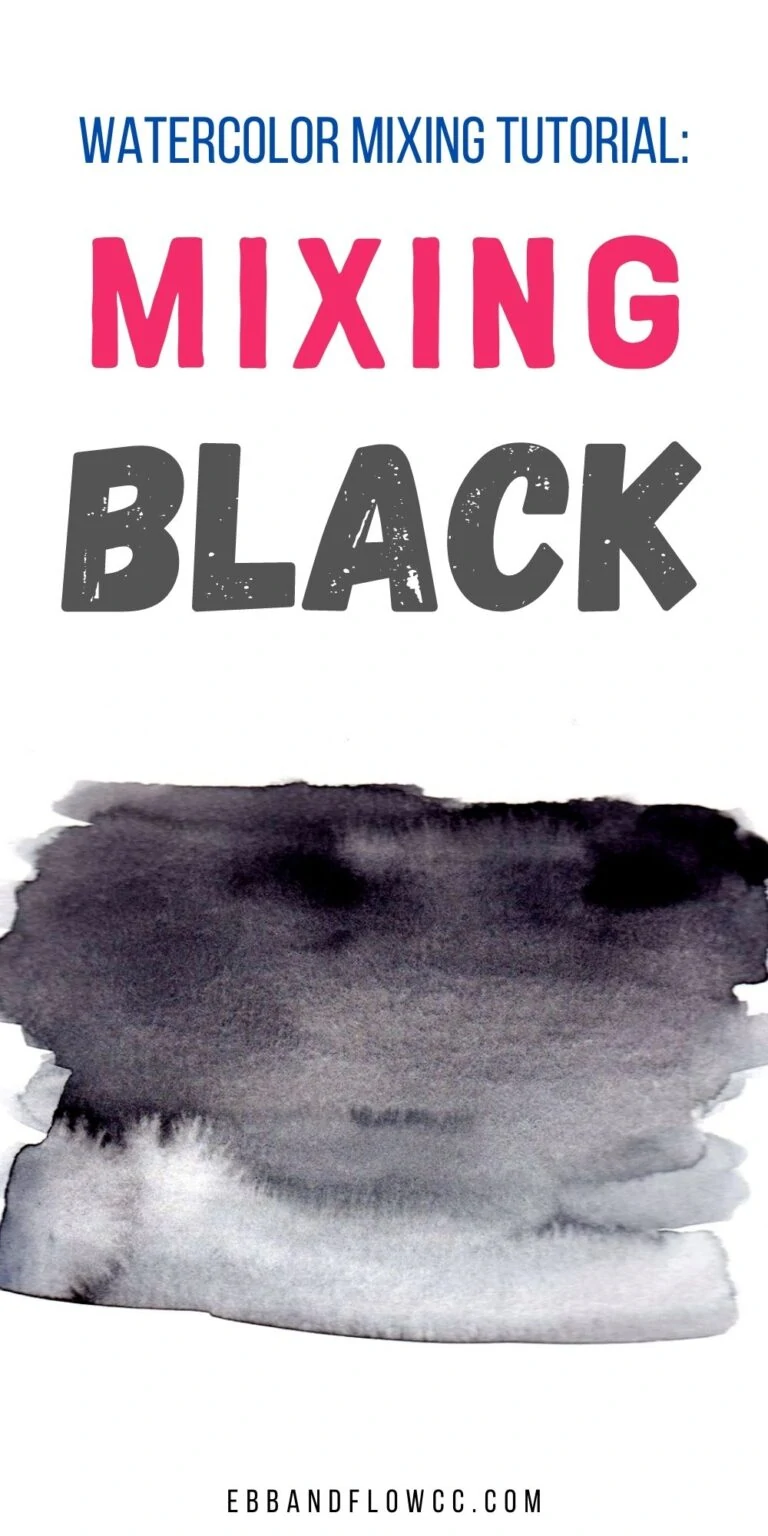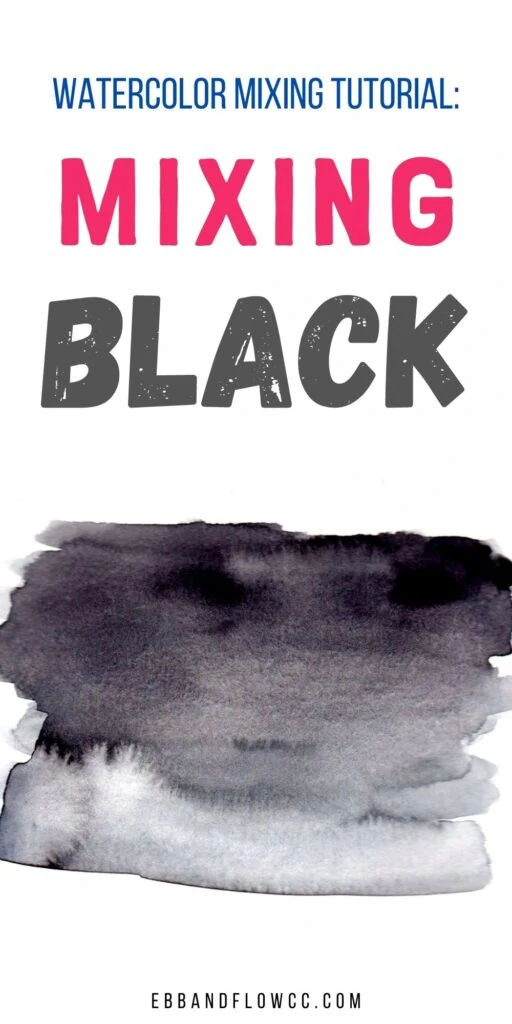 This post contains affiliate links. By purchasing an item through an affiliate link, I earn a small commission at no extra cost to you. As an Amazon Associate I earn from qualifying purchases.
I've included links to Blick where available because they often have better prices than Amazon. Plus, it's so much fun to shop at Blick!
How to Make Black Watercolor
Technically, you can combine red, yellow, and blue to create black, but I prefer making 2 color mixtures.
There are 2 factors for choosing the colors to make your own black watercolor:
The colors must be complementary (red and green or blue and orange.)
The colors must be dark. This is why I didn't mention yellow and purple as an example for complementary colors. Yellow is way too light.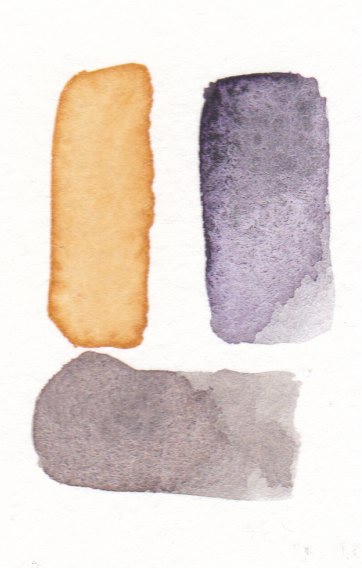 My Favorite Black Watercolor Mixture
My favorite black watercolor mixture creates a color commonly known as Jane's Gray. To create this gorgeous color, mix ultramarine and burnt sienna. (Burnt sienna is brown, but looks very orange, so it works as a complementary color.
Blick links: Ultramarine | Burnt Sienna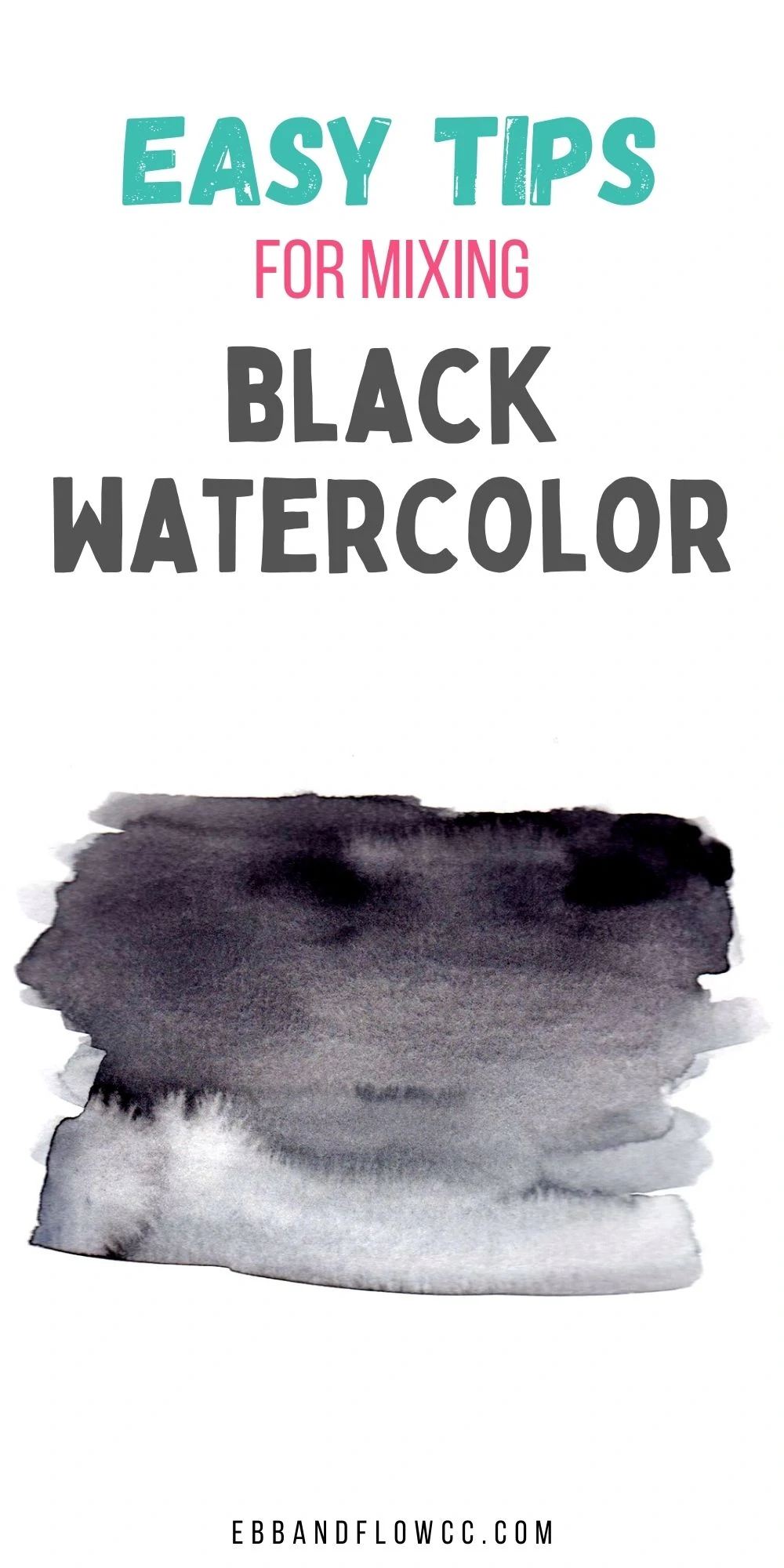 The ultramarine granulates and creates the perfect shade of black.
By the way, these colors can also create the perfect dark brown watercolor if you use more burnt sienna than ultramarine. Read more about making brown paint here.
You can also use burnt umber to create a cooler shade of black.
Blick link: Burnt Umber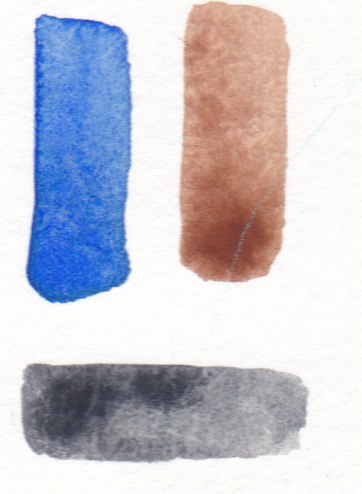 Any dark blues combined with brown will create a black color. Indigo mixed with burnt umber is also very beautiful.
Blick link: Indigo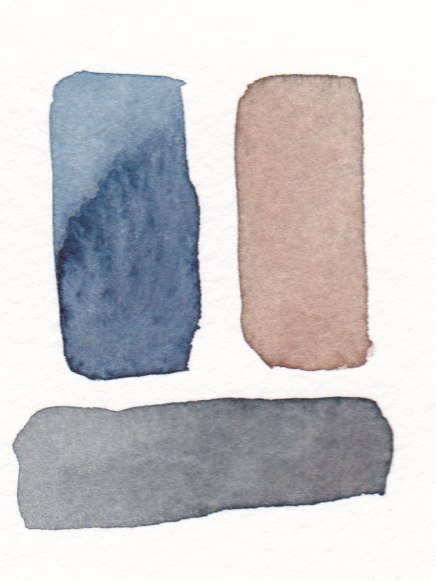 My 2nd favorite mixture combines perylene green and perylene red. These are both very dark shades and technically perylene green is made with black pigments.
Blick Links: Perylene Green | Perylene Red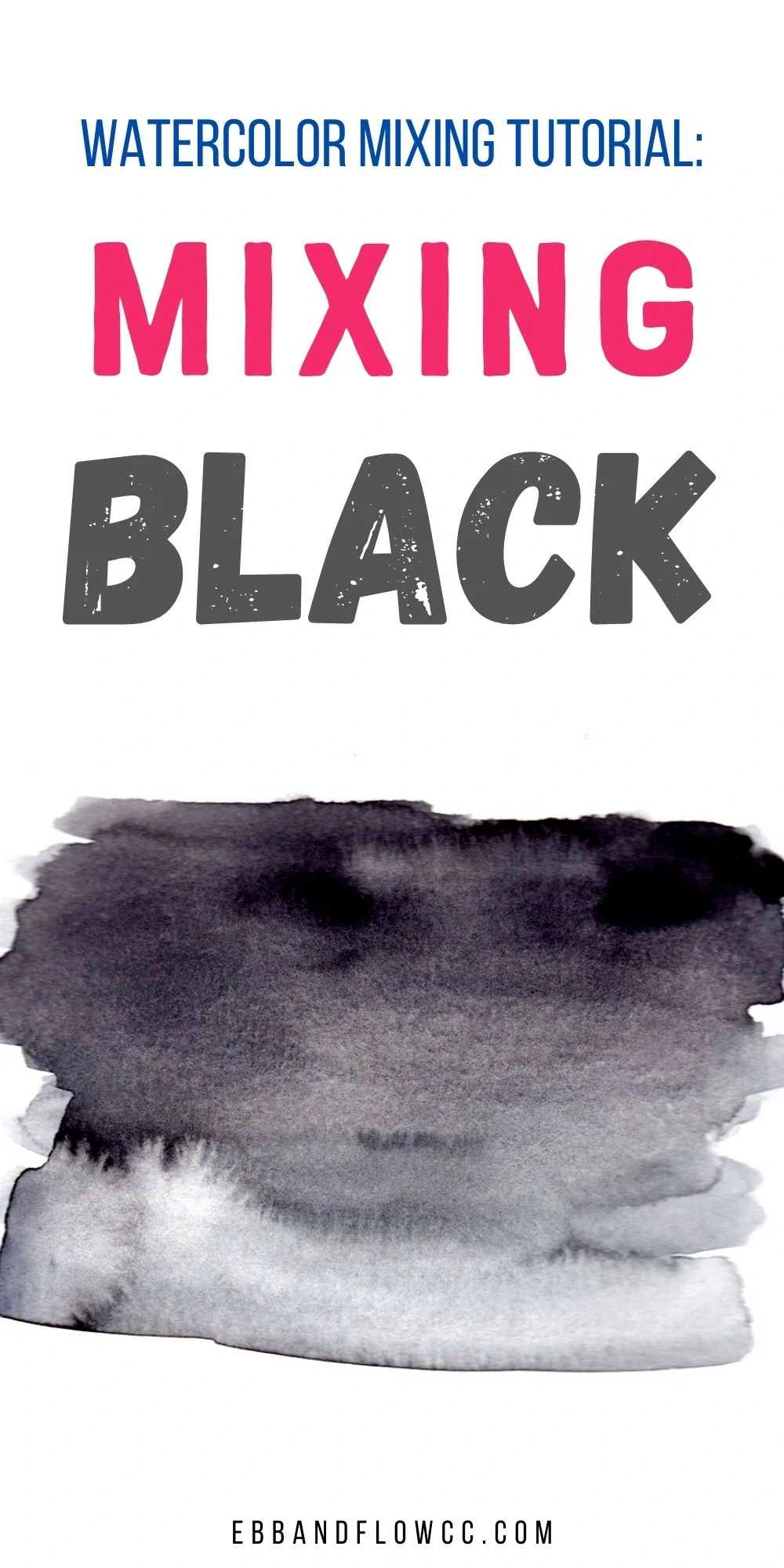 Please note that perylene colors are notorious for not scanning well. And my scanner is slowly dying so it's not the most accurate color ever.
You can also use darker neutral reds. The bottom mixture uses perylene green and Indian Red.
Blick link: Indian Red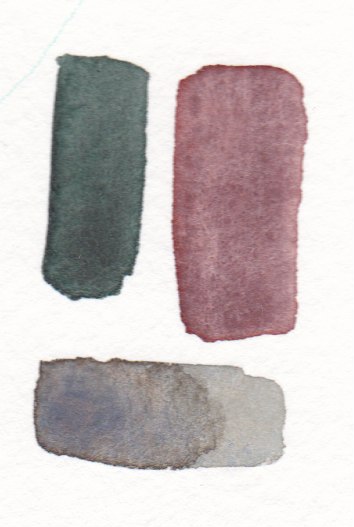 Keep in mind that some colors are stronger than others, so it's not always a 1:1 mixture. For example, Indian Red is really strong and you need a lot more perylene green for mixing a black color.
Why Would You Use Black Mixtures Instead of PreMade Black Watercolor?
I love using my own mixtures for black with a few exceptions. I prefer Payne's Gray or Neutral Tint to straight black watercolor. The colors are much prettier and easier to use.
Blick links: Payne's Gray | Neutral Tint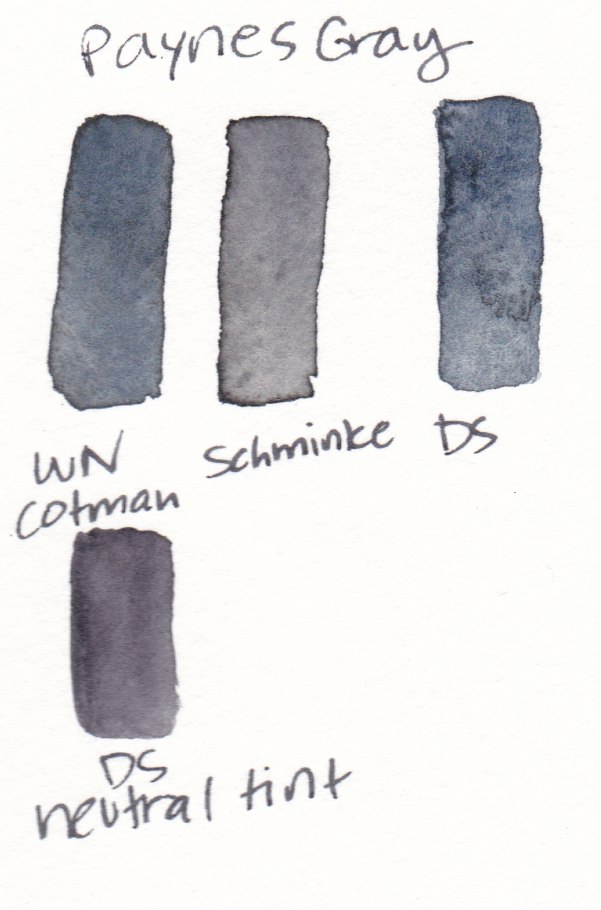 On its own, black is a little too harsh and I find that I never use it. Payne's Gray is my go-to for black.
Also in nature, you rarely see a solid black color. I have a black lab and in the sun her fur is more dark brown than true black.
When mixed with colors, the results are much more interesting than when mixed with black.*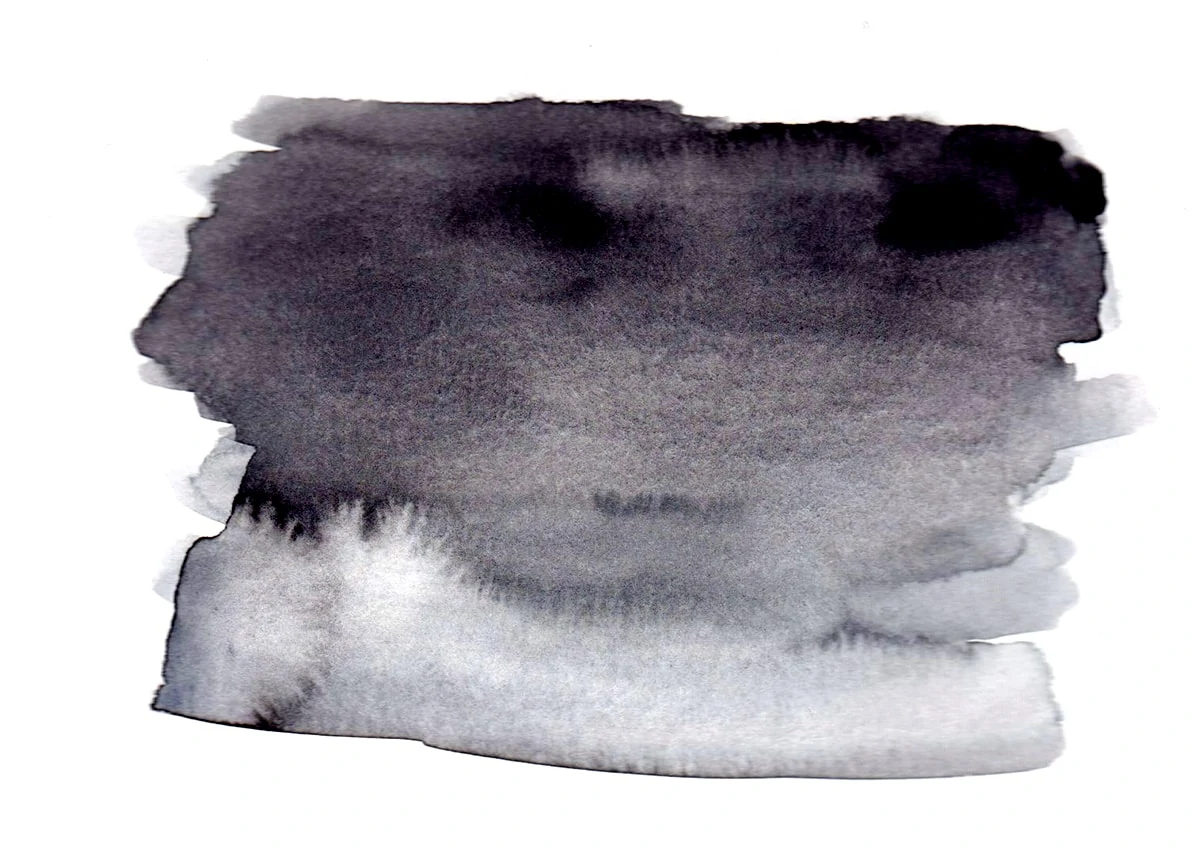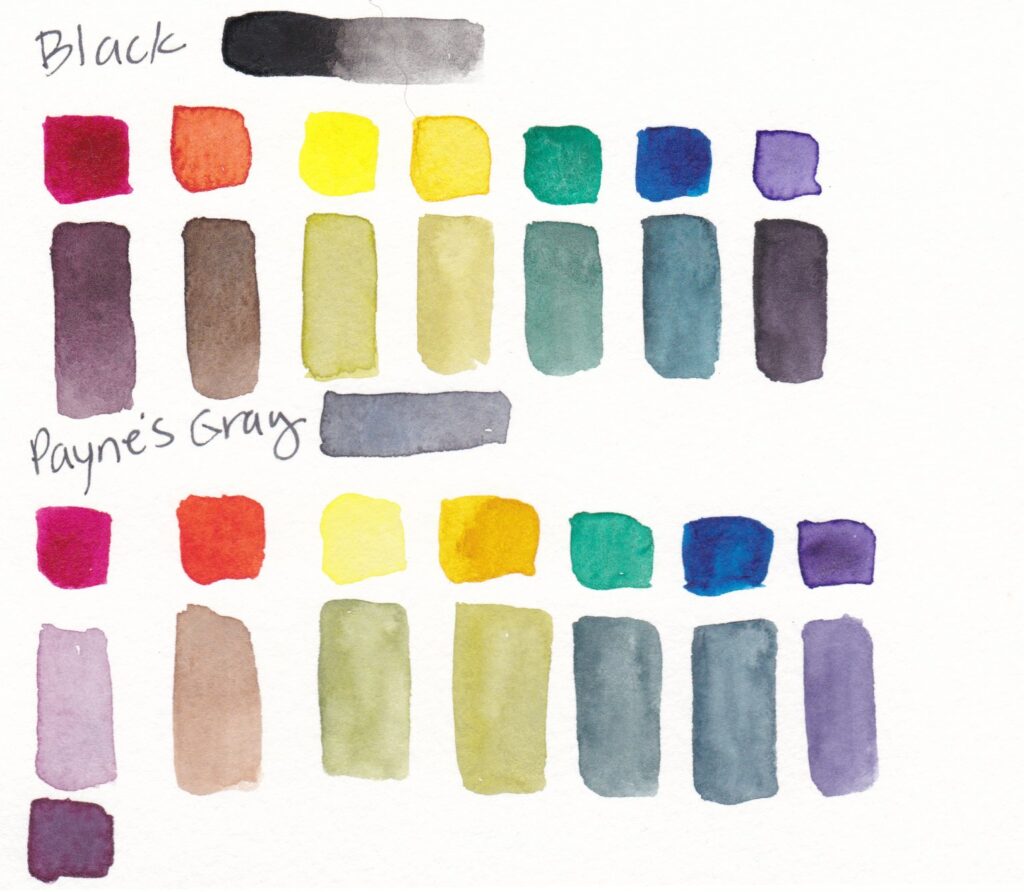 *There is one exception to this rule. I love mixing lunar black (some brands call it Mars black) with colors to create super granulating colors similar to the dusk pink by Rembrandt and Van Gogh.
Blick links: Lunar Black | Rembrandt Dusk Pink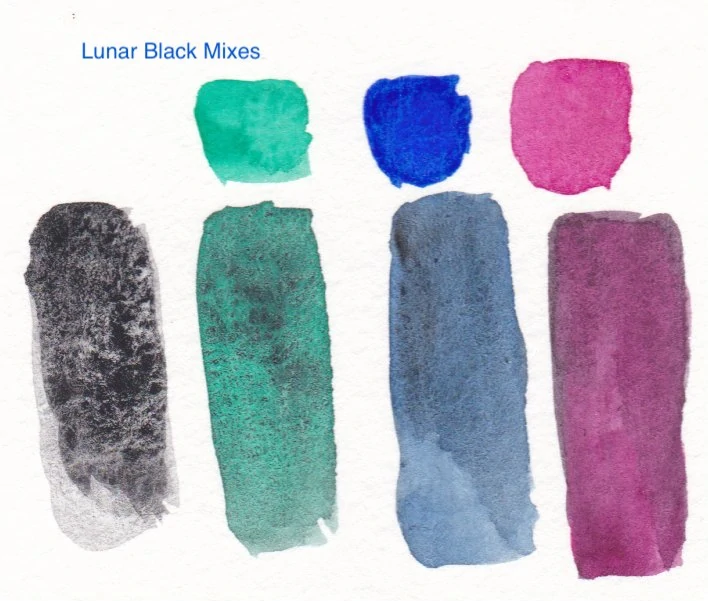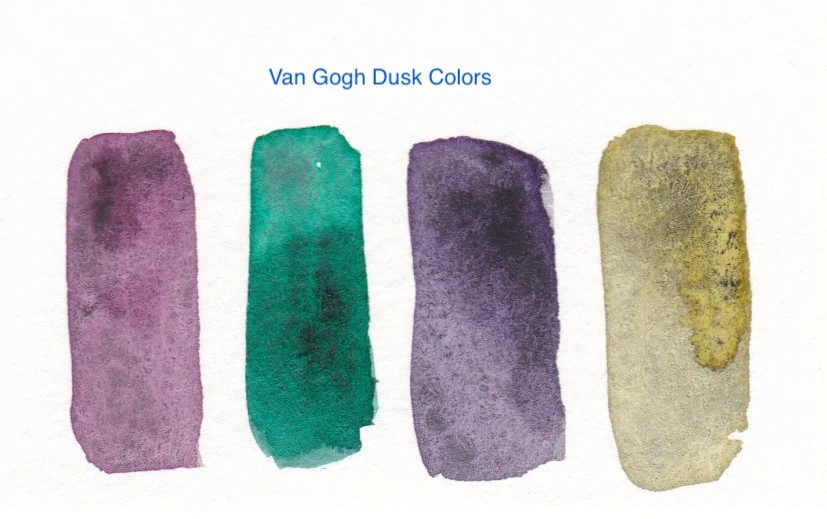 You Might Also Like:
Pin for Later!