How to Mix Pastel Colors with Watercolors
Learn how to mix pastel colors with watercolors. There are several methods that I love to use in my artwork. The last one might surprise you!
You might also like this post about color theory.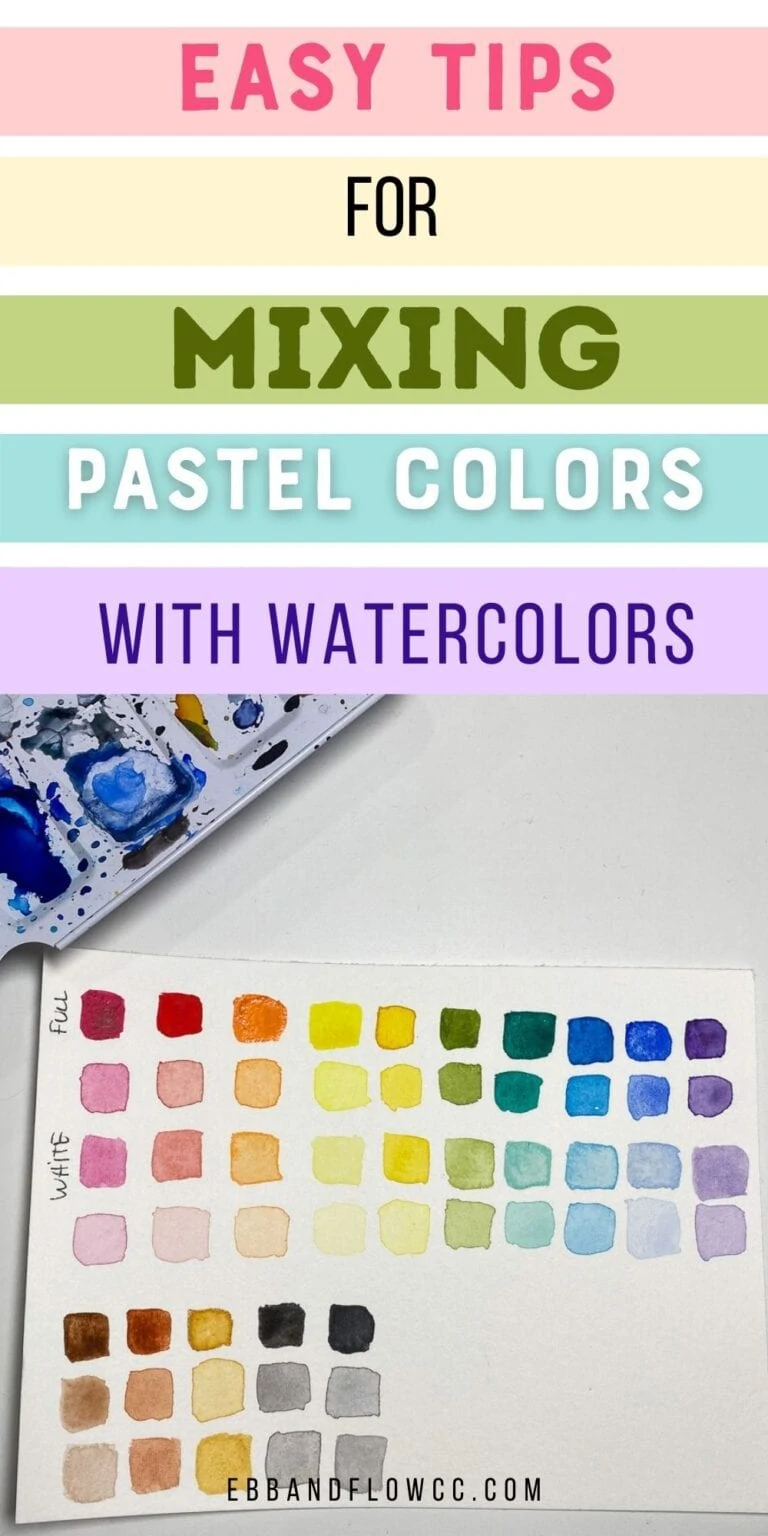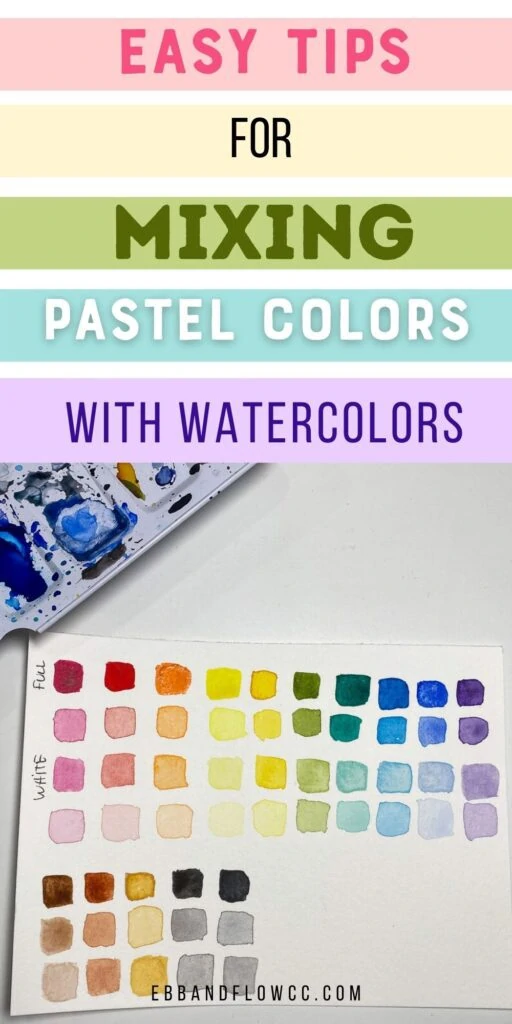 This post contains affiliate links. By purchasing an item through an affiliate link, I earn a small commission at no extra cost to you. As an Amazon Associate I earn from qualifying purchases.
I've included links to Blick where available because they often have better prices than Amazon. Plus, it's so much fun to shop at Blick!
How to Mix Pastel Colors with Watercolors
Pastels are some of my favorite colors to work with when I paint with watercolors. They remind me of spring and always feel fresh and bright.
They are also perfect for painting items that are clear, like glass.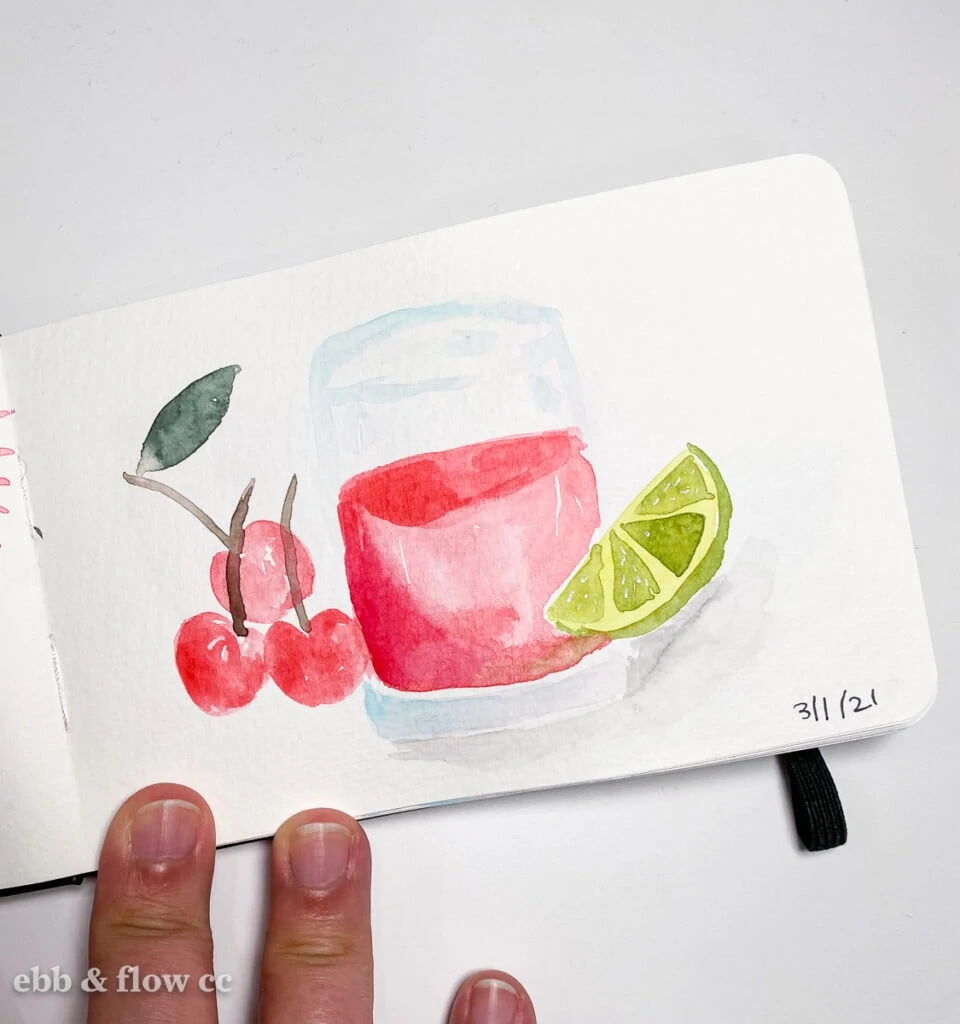 Here are some of my favorite ways to create pastel watercolors.
Diluting Colors with Water
Diluting paint with water is the most common way to make pastel colors with watercolors. Simply add water to your paint color.
For this method, I prefer a flat mixing palette so I can add plenty of water. An eye dropper helps.
Adding more water can make even the darkest color pastel. It's really fun to experiment with tones to see how light you can get a color.
I love using this technique to create barely-there grays and aquas to paint glass or bubbles.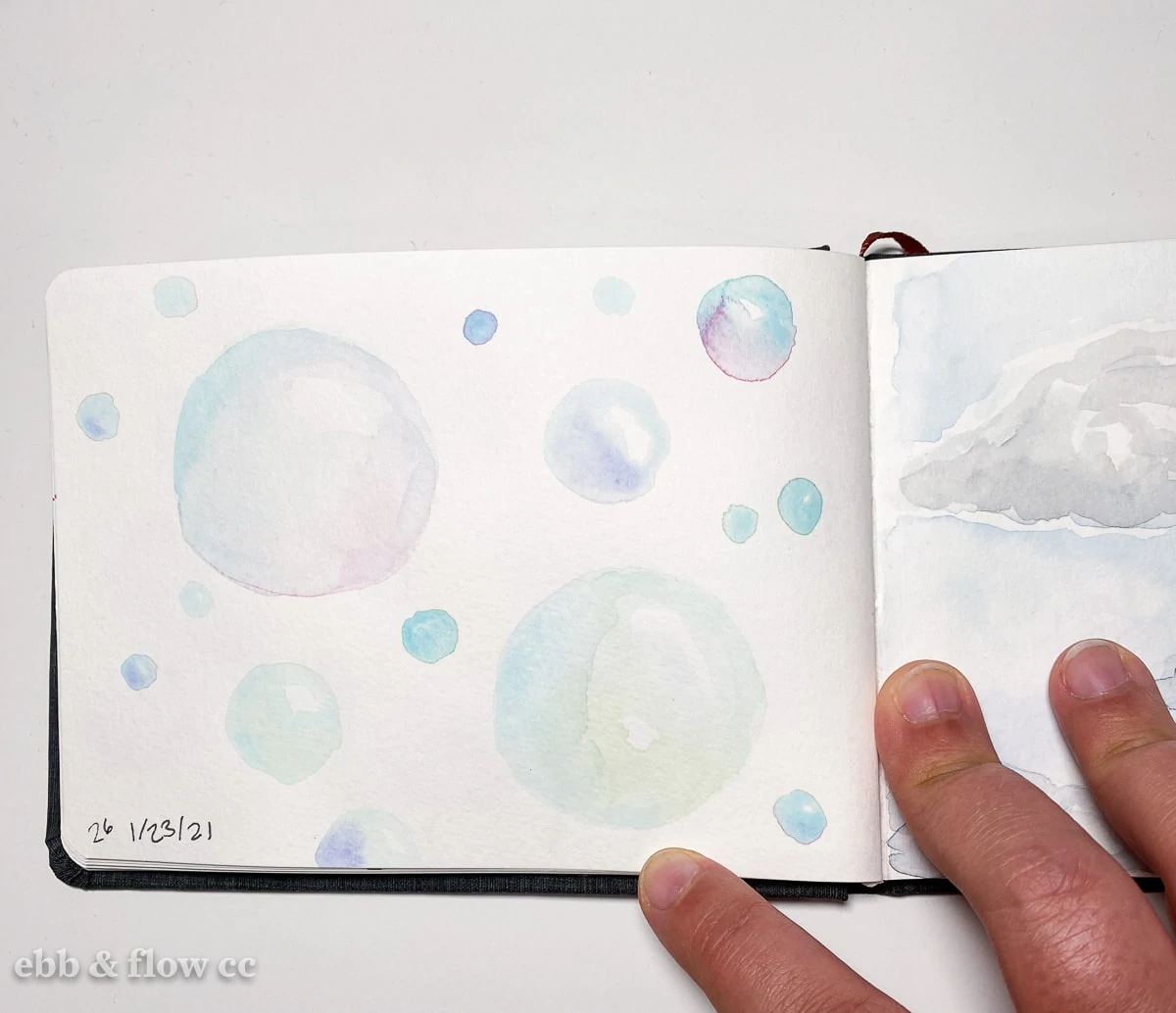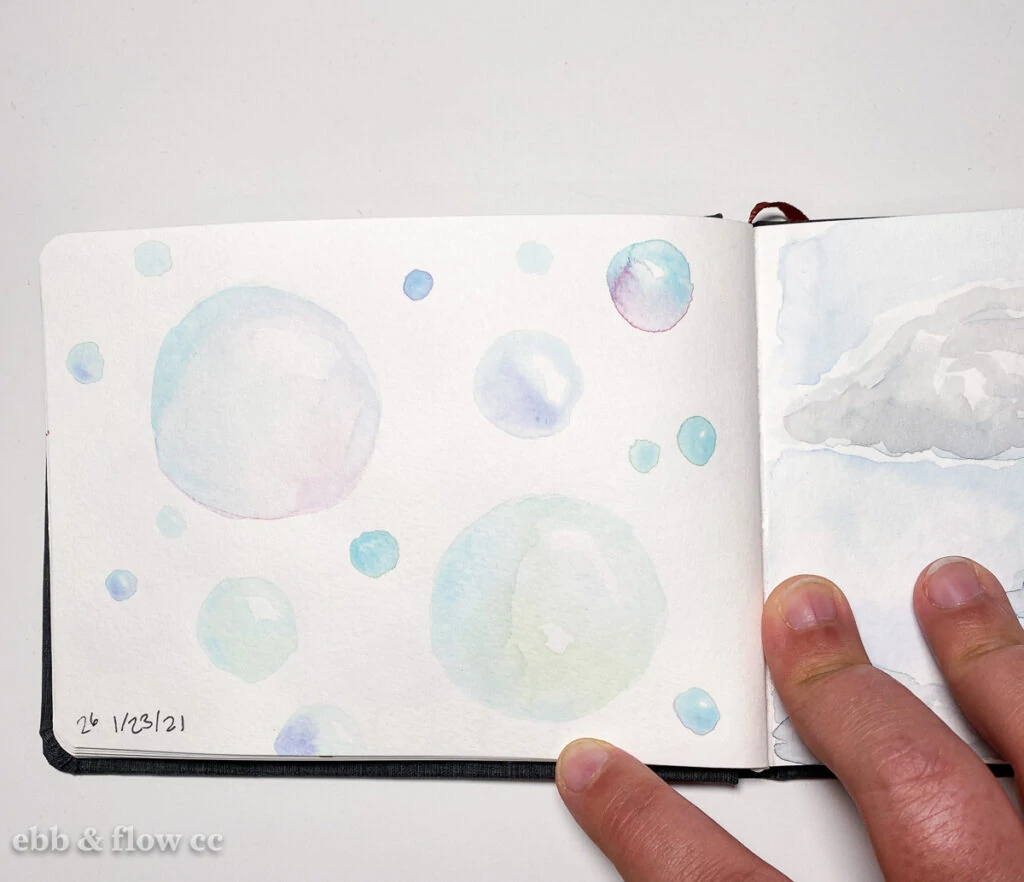 Pro Tip: Make sure that your water is clean when diluting watercolors. It's really easy to make the color muddy when you have dirty water!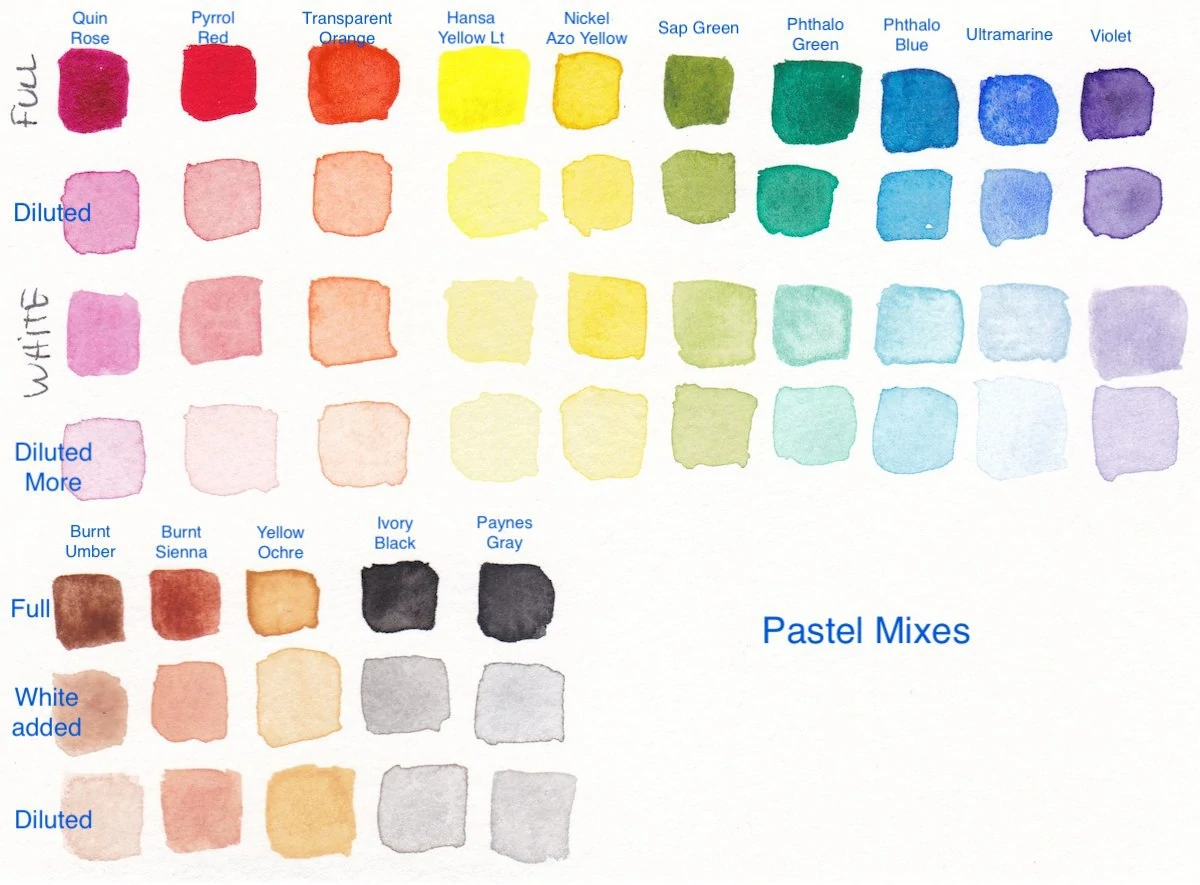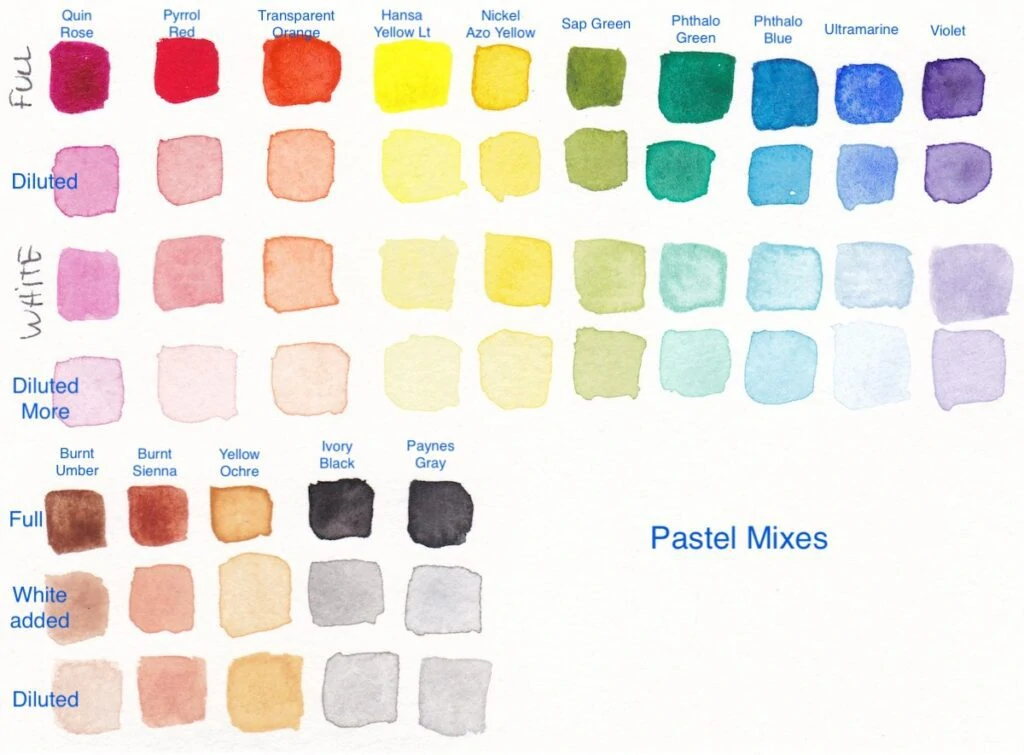 Adding White Watercolor to Colors
Adding white is supposed to be a no-no for watercolors, but I kind of love it anyway. It adds a creamy opaque quality to the paint that is just gorgeous.
Blick link for white watercolor
They still have a watercolor texture but are just a little less transparent than normal.
Who knew that you could make the browns so gorgeous when you add white to them?
Learn more about painting white with watercolors.
Some Unexpected Mixes
Some of my favorite pastel colors are made by mixing paints with other colors. These are great for making pale skin tones too.
This is why I love experimenting with color mixing. You are able to create such unique colors.
Note: both of these colors contain white pigments.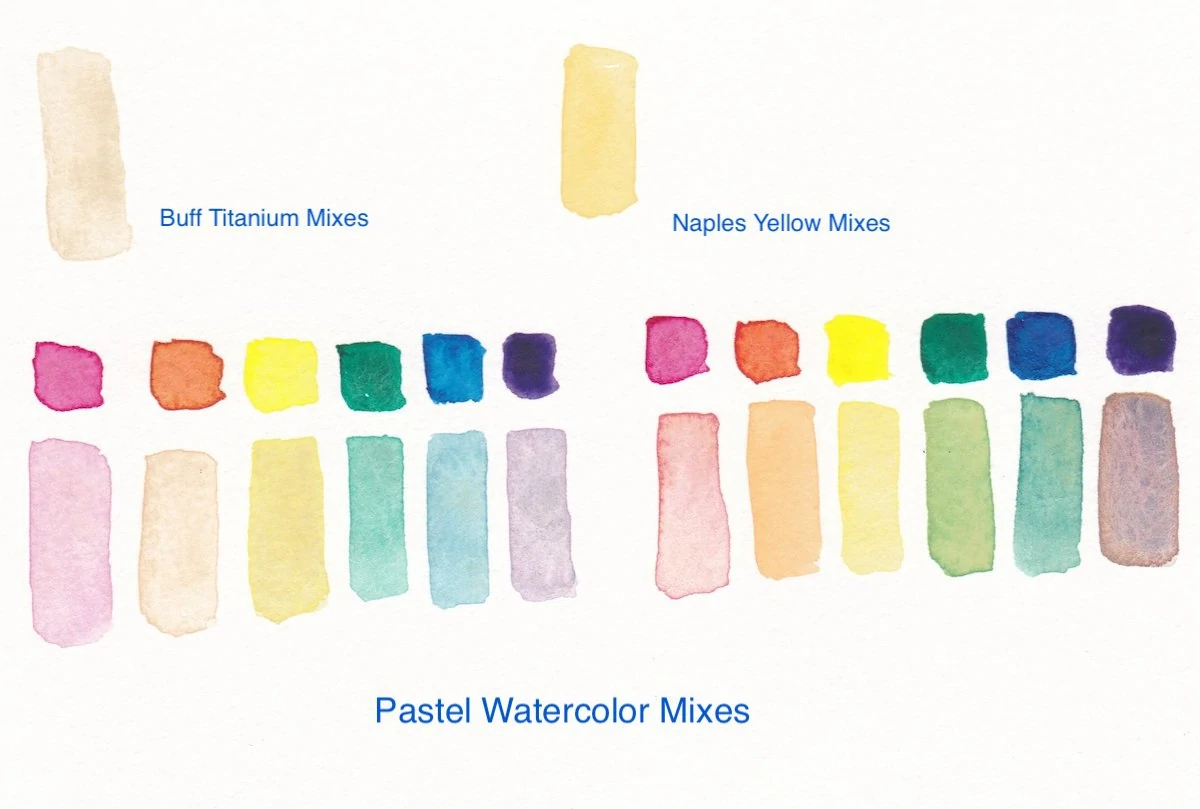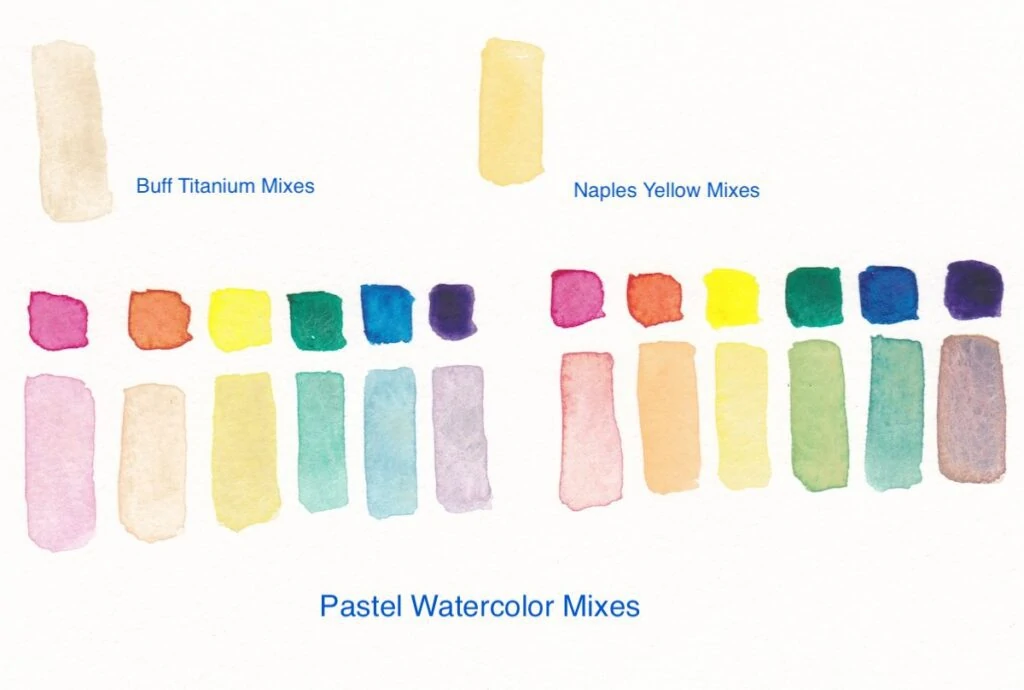 Making Pastels Using Buff Titanium
Buff titanium is a light beige color that I can't get enough of. It adds a bit of warmth when mixed with colors.
Be careful though or some colors might turn a bit muddy.
Using Naples Yellow to Make Pastel Colors
I also love using a Naples yellow or a Jaune yellow brilliant when mixing pastels. As can be expected, it adds yellow to the colors, but in a way that is gorgeous. It also seems to make the colors granulate a little.
How perfect is that pink? And I really love it mixed with a phthalo green.
Even the purple is gorgeous! And adding yellow to purple should create a brown, but instead, it creates this beautiful muted purple color.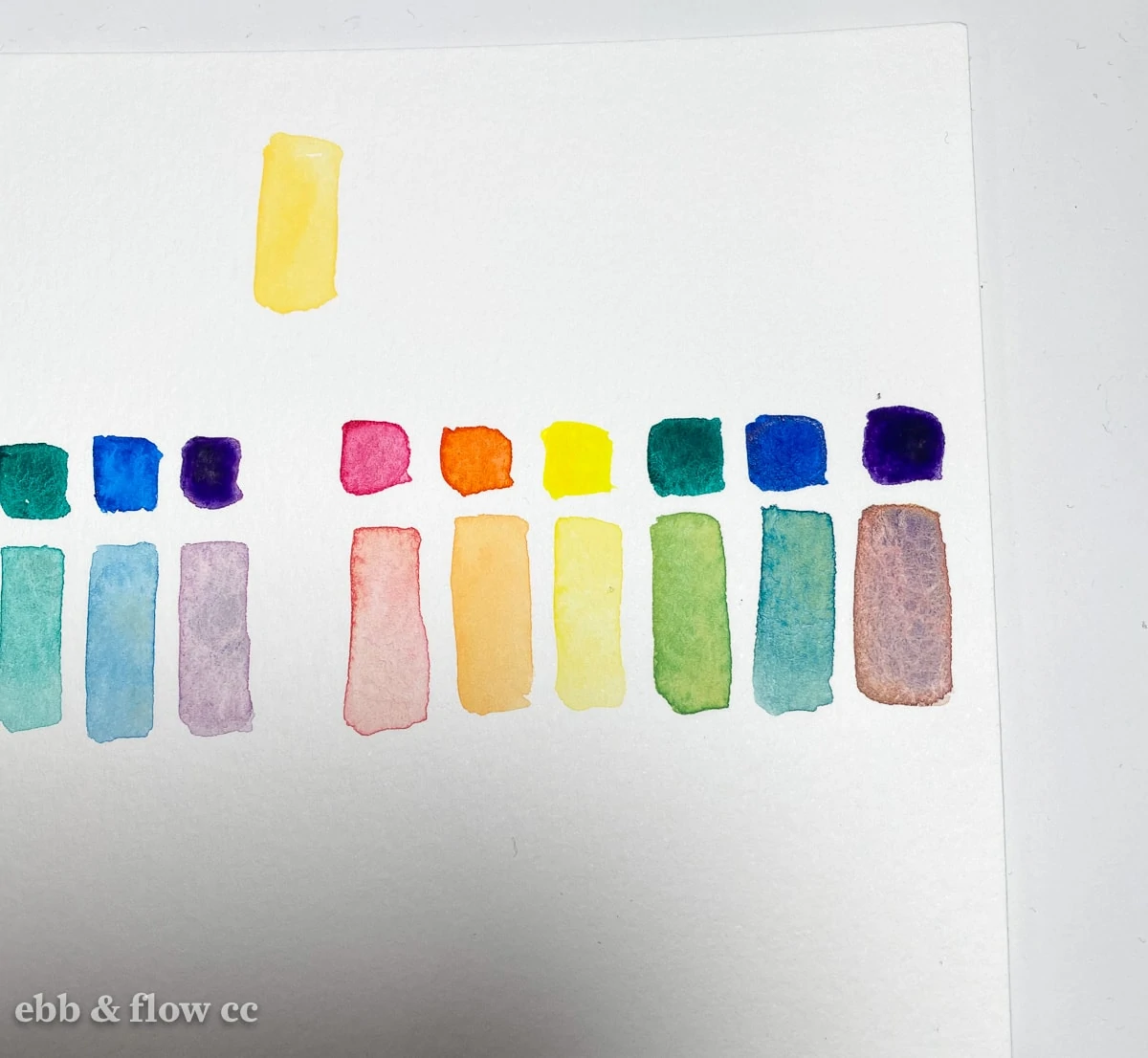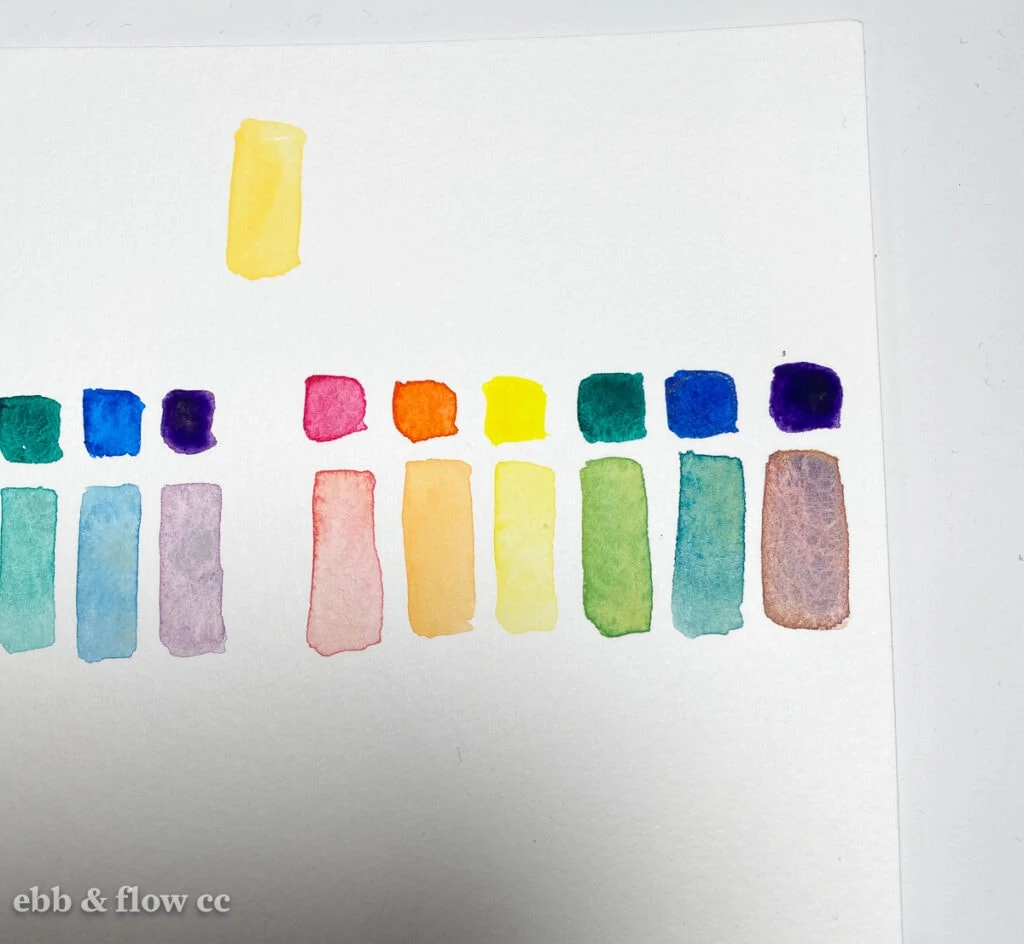 Pre-Made Pastel Watercolors
There are several pre-made pastel watercolors that are made with white pigments. I have Holbein shell pink, Jaune brilliant no 1 and Jaune Brilliant no2, and lavender.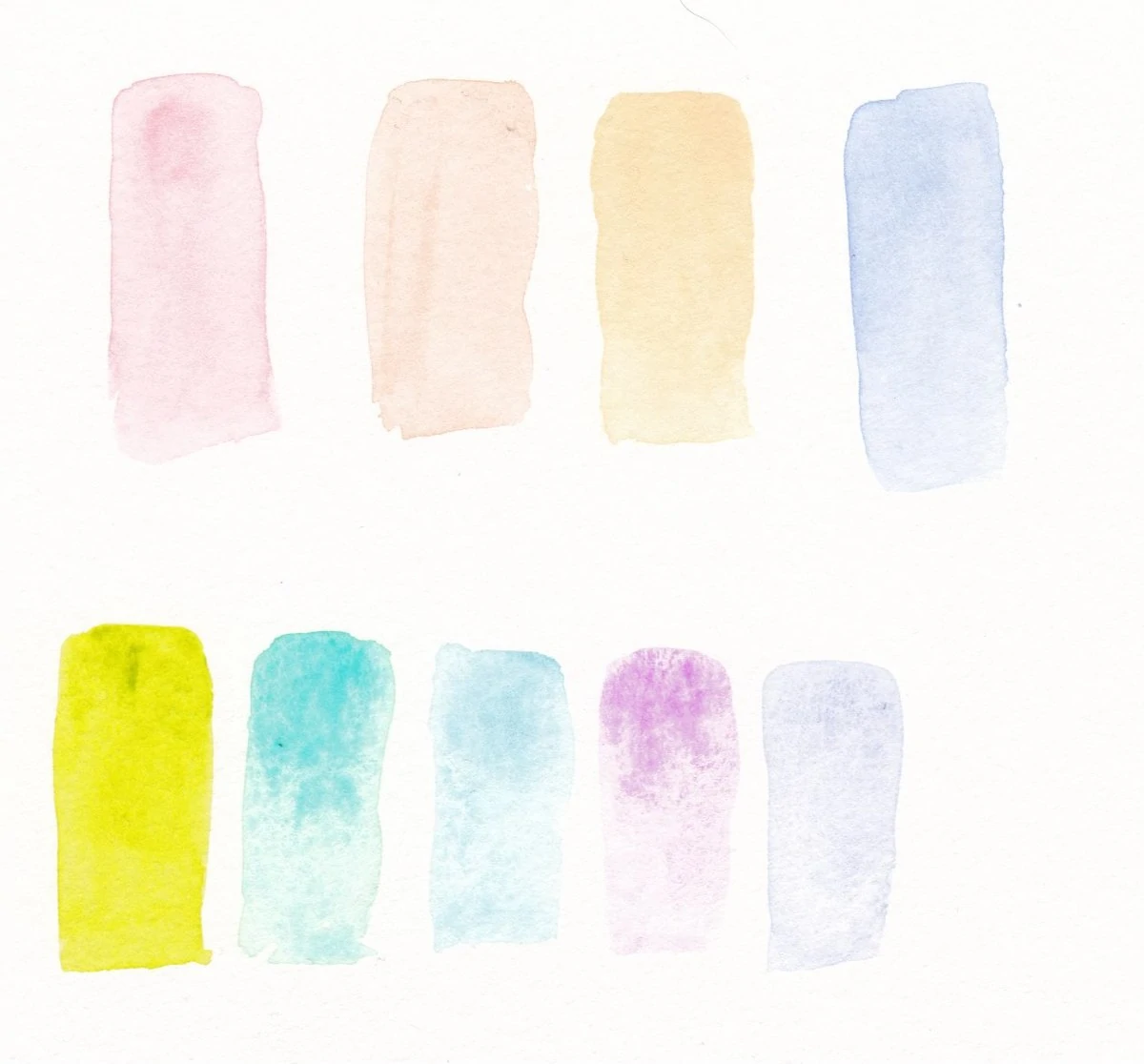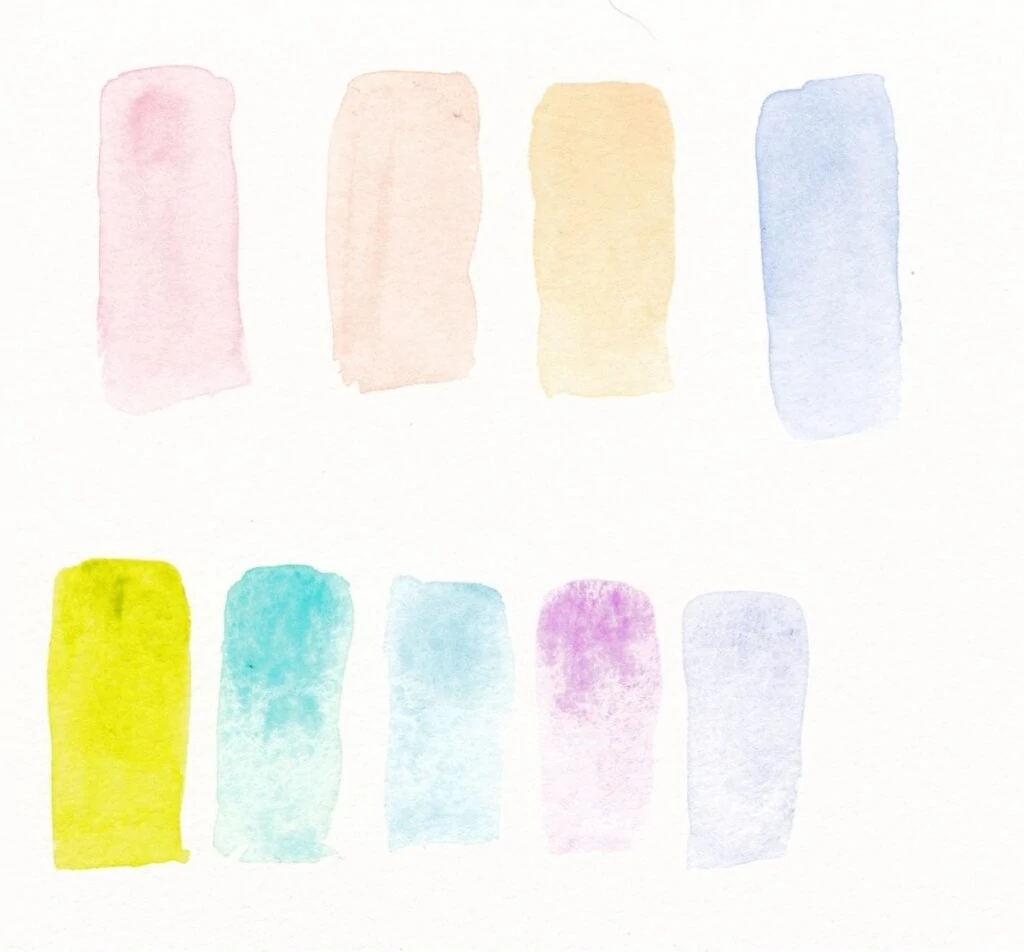 The 2nd row in the photograph includes several colors that I love when painting pastels, but don't have white in them.
Leaf Green | Cobalt Teal | Cerulean Blue | Cobalt Violet | Ultramarine Violet
By the way, I have yet to find a brand of cobalt teal that I don't love.
Consider adding pre-mixed watercolors to your collection if you find yourself needing them a lot.
What is your favorite way to make pastels with watercolors?
You Might Also Like:
Pin for Later!