How to Make a PDF in Canva with a Hyperlink
Learn how to make a PDF in Canva with a hyperlink. Creating a PDF in Canva is so easy!
You might also be interested in learning more about Etsy shop tips.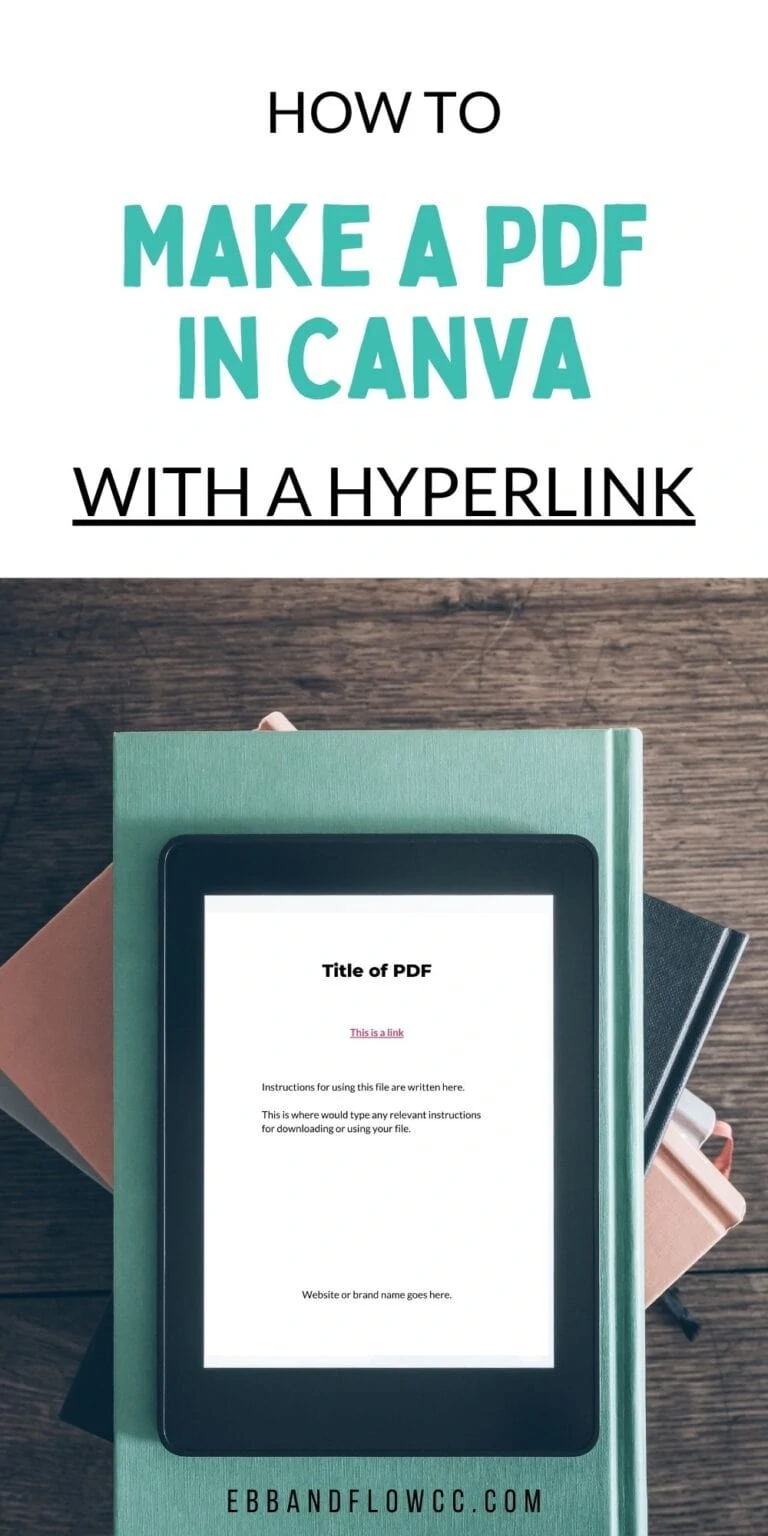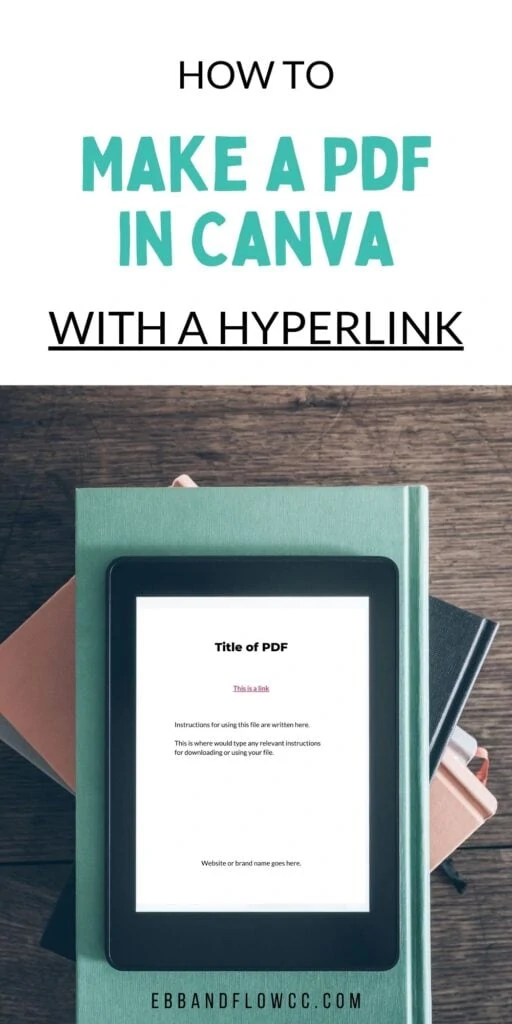 This post contains affiliate links. By purchasing an item through an affiliate link, I earn a small commission at no extra cost to you. As an Amazon Associate I earn from qualifying purchases.
Etsy has a limit of 5 20 MB files for each digital download. That isn't very large. Sometimes you can get away with breaking the file into folders and uploading them separately, but sometimes a single file is too large on its own.
Procreate brush sets are a good example. Digital paper sets can also be really large.
When this happens, you will need to create a PDF document with a link to the file for the customer to download.
I like to use Canva for this process because it's so easy to use. Canva is free design software that has a lot of features. It's super easy to make a PDF in Canva.
They offer a paid subscription that offers more features, but it's not necessary for this tutorial. However, they might be useful in other parts of your business.
I have a paid subscription, so my options may look a little different than yours. Anything with a crown next to is a paid feature.
Please note: there are obviously a million other reasons to make PDFs with hyperlinks in Canva, but this is relevant to Etsy digital downloads, so I wrote this to provide clarity for other posts.
How to Make a PDF in Canva
Create a new design in a custom size of 8.5″ x 11″. (If you're not in the US, feel free to use the size popular in your country.)
Click "create new design" and a new tab will open up with a blank sheet.
Add text with the text feature.
You can change the font, size, text color and more with the options at the top left of the screen.
I like to include the title, text for the hyperlink, and instructions for the files.
Add your brand name or website at the bottom of the page.
Uploading Your File to Google Docs
You can use whatever file storage option that you want to use. I use google docs because I use google drive for everything anyways. And it's free!
Open your google drive.
If you're going to store a lot of your files here, create a folder.
Open the folder. Drag and drop the file into the google drive.
Right click on the file and choose share.
Select "anyone with the link can view".
Copy the link.
How to Add a Hyperlink in Canva
Adding a hyperlink is obvious to some people and completely unknown to others.
If you've never had a website, this is probably new information. (I just taught my daughter how to do this after getting a 6-page birthday wish list with 1000 character URLs.)
You can bold this text and make it a different color if desired.
You can also underline the text so that it's clear that it's a hyperlink.
Select the text you chose for your hyperlink. It can be the file name or something more obvious like "click here for the file."
Click the hyperlink button at the top of the page and paste the link form the google drive.
Saving the File as a PDF
Finish adding any relevant information to the page. You can make it cute with elements and shapes, but don't overdo it. Simple is better and less confusing.
When you're finished, it's time to save the file.
Click the download button at the top right corner.
Select "PDF standard" and download the file.
Then you can upload this PDF to your Etsy listing as usual.
I use "PDF standard" for this kind of file because the quality doesn't really matter. You're not selling the PDF file itself.
However, if you are working in Canva to create a workbook or an ebook of some sort and the PDF is what you're selling, select PDf print quality instead. This will make the file larger though, so choose wisely.
You Might Also Like:
Pin for Later!