If you're just setting up an Etsy shop, you may be confused about the branding images. Read more about recommended sizes and tips for creating Etsy shop images.
Learn more about starting an Etsy shop here.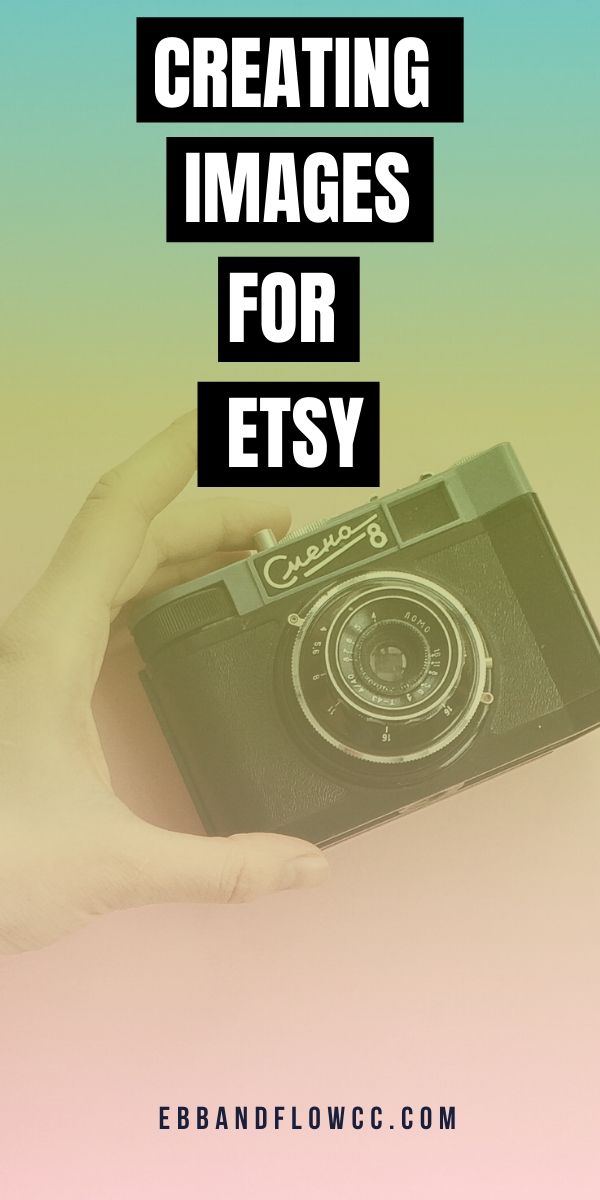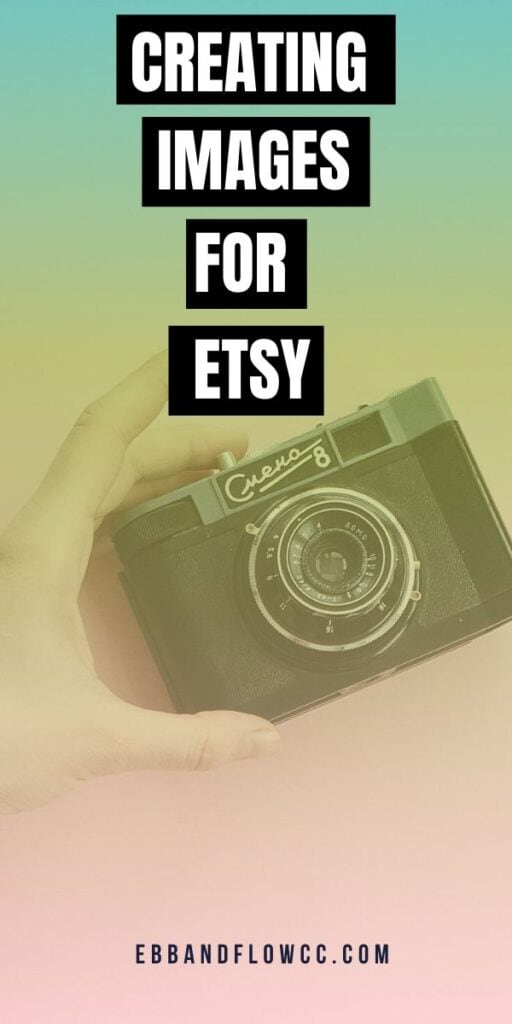 This post contains affiliate links. By purchasing an item through an affiliate link, I earn a small commission at no extra cost to you. As an Amazon Associate I earn from qualifying purchases.
You might also be interested in digital products to sell in an Etsy shop.
These sizes are updated for 2021.
All About Images for Your Etsy Shop
Figuring out the images is one of the hardest parts of setting up an Etsy shop. So I'm here to give you a few pointers.
Tips for Creating Images
Done is the new perfect. Don't sweat too much on things like your banner image or even your logo. When you're starting out, it's easy to think that those things matter, but very few customers actually these images. Don't let it be the thing that holds you back.
It's okay to change your branding as your shop evolves. I've changed mine so many times to reflect a new logo or look.
If you're stuck for ideas, go with a simple design. It doesn't have to be complicated.
Keep mobile viewers in mind. If people do click on your shop page, complicated designs can be hard to see. Avoid busy collage type images.
Keep contrast in mind. Light colors on a white background are impossible to see.
You can use a program like Canva or PicMonkey to create your images, or you can use design software like Adobe Illustrator or Photoshop.
If you use Canva or PicMonkey, be sure to input your own custom dimensions. Sometimes their pre-set ones are not correct (the Facebook cover photo is way off!)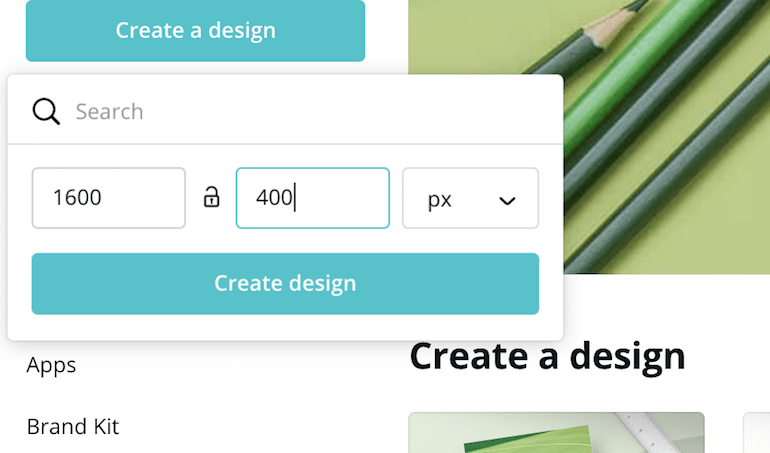 They have templates you can use, but change the colors and fonts for a unique look!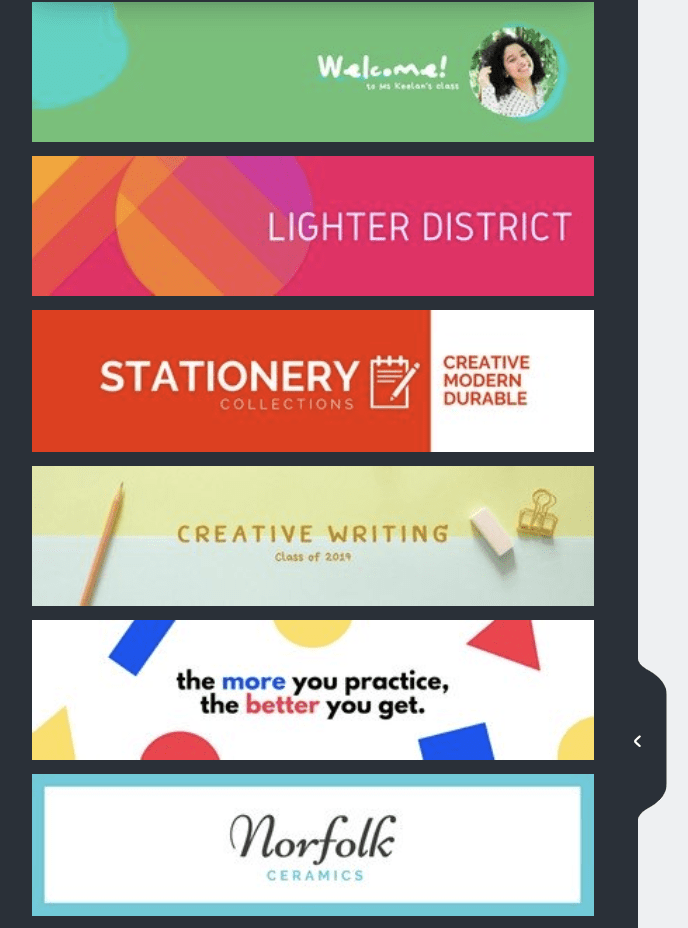 I am sharing my Etsy shop for this information, but keep in mind that it's far from perfect! I see a ton of things that I should change.

Etsy Banner
This is the image at the top of the screen. This should say your shop name and possibly convey what your shop is about. You can do this through imagery or mood. My shop is whimsical and creative, so my banner portrays that.
You currently get an option for a big banner or a mini banner.
Size
The official size from Etsy documentation for the big banner is 3360 x 840px. However, your Etsy shop will prompt you to use 1200 x 300.
The size for the mini banner is 1200 x 160px.
Be sure to check out this post on how to name your Etsy shop.
Shop Icon
This is where you place your logo. It is a small image and needs to make sense when viewed. My shop logo is the same as my favicon for my main website.
Size
The size for the shop icon is 500 x 500px.
Profile Photo
This should be a photo of you. This adds trust to your shop and shows that you're a real person. My photo is a few years old, but it does the job.
I get that photos can be hard, but don't sweat it too much. Just add a photo of you.
Size
The size for the profile photo is 500 x 500px.
Curious about other places to sell digital products, besides Etsy? Learn more!
Etsy Listing Photos
Etsy listing photos are what sell your products. Extra care needs to be put in creating these.
Photo Size
The sizes for etsy listings has changed twice since I started my shop.
The newest size is 2000 pixels on the shortest side with a resolution of 72PPI.
Best Practices
Uniform branding. I try to keep the branding the same throughout my shop.
Clear labeling. Use fonts that are easy to read in colors that stand out enough to read.
Tell the customer exactly what the item is. For digital products, I list exactly what it is, how many images or pages are included and the formats.
If you sell digital products, consider a light watermark or a background to prevent easy theft of your product. It may still get stolen, but at least you've done your best. (If you sell SVG cut files, don't just show a black cut file image on a white background.)
Use all 10 images if possible. Show the product at different angles or with different uses. If your product is digital, show how it can be used through mock ups. If it's patterns, show close ups of the design.
If your product is digital, be sure to state it several times throughout the listing photos and description. This will prevent confused customers.
Some of the photos can be informative text about the product.
Want to start an Etsy shop? Click here to get 40 free listings!
You might also like:
Pin for Later!