Get ideas for how to get Procreate brushes to install. Adding Procreate brushes is an easy way to make the Procreate app more versatile.
Get more Procreate tutorials here.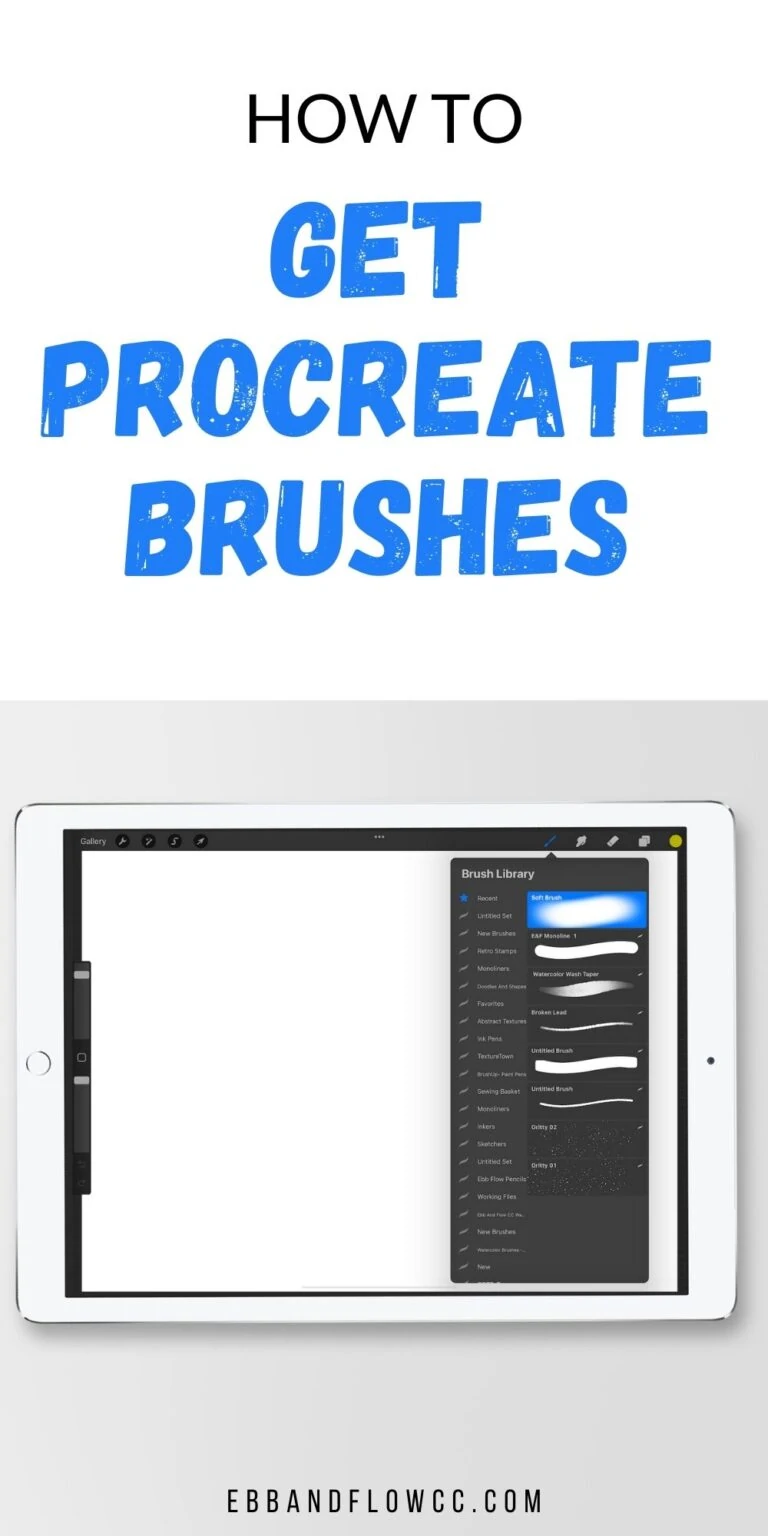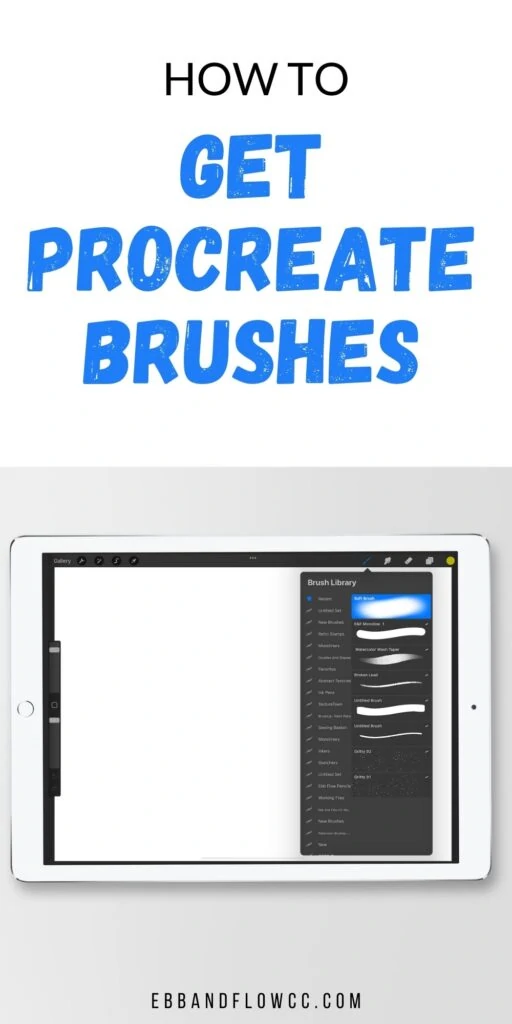 This post contains affiliate links. By purchasing an item through an affiliate link, I earn a small commission at no extra cost to you. As an Amazon Associate I earn from qualifying purchases.
Procreate comes with a ton of default brushes, but it's fun to add other brushes. Most of my favorite brushes are ones that I've made myself or brushes from other people.
Here are my favorite places and ways to get new brushes for the Procreate app.
Installing brushes in Procreate is really easy, by the way.
How to Get Procreate Brushes
There are a ton of places to get more Procreate brushes. You can find free brushes or you can pay for premium sets of brushes.
Where to Get Free Brushes
Free brushes tend to be sample sets of premium brushes. Here are some of my favorite free sources.
Make Your Own Brushes
Making your own brushes is one of my favorite sources for free brushes. Once you learn the basics, the sky is the limit.
There are tons of tutorials online (including mine.) Just play around in the brush studio and see what you can create!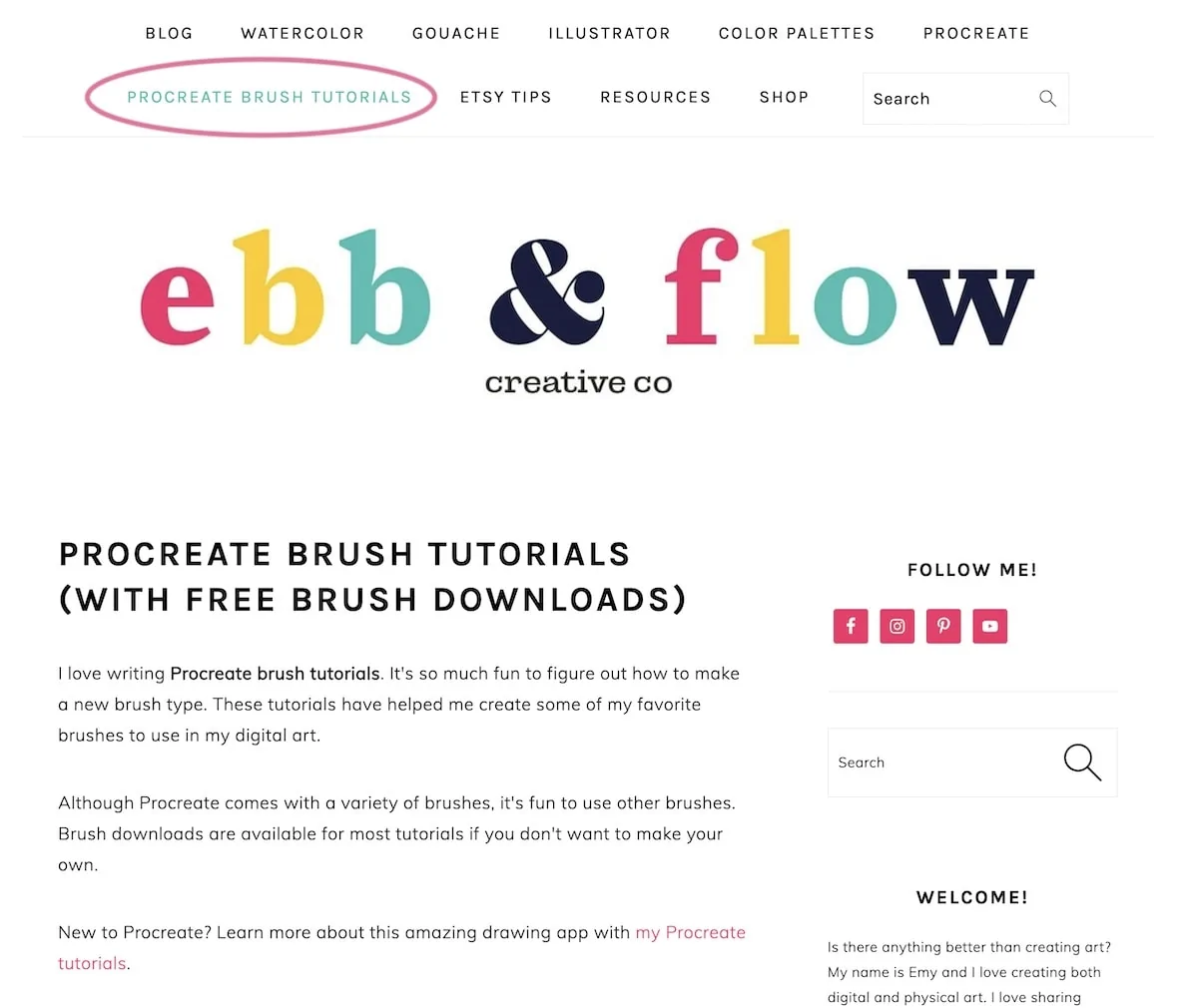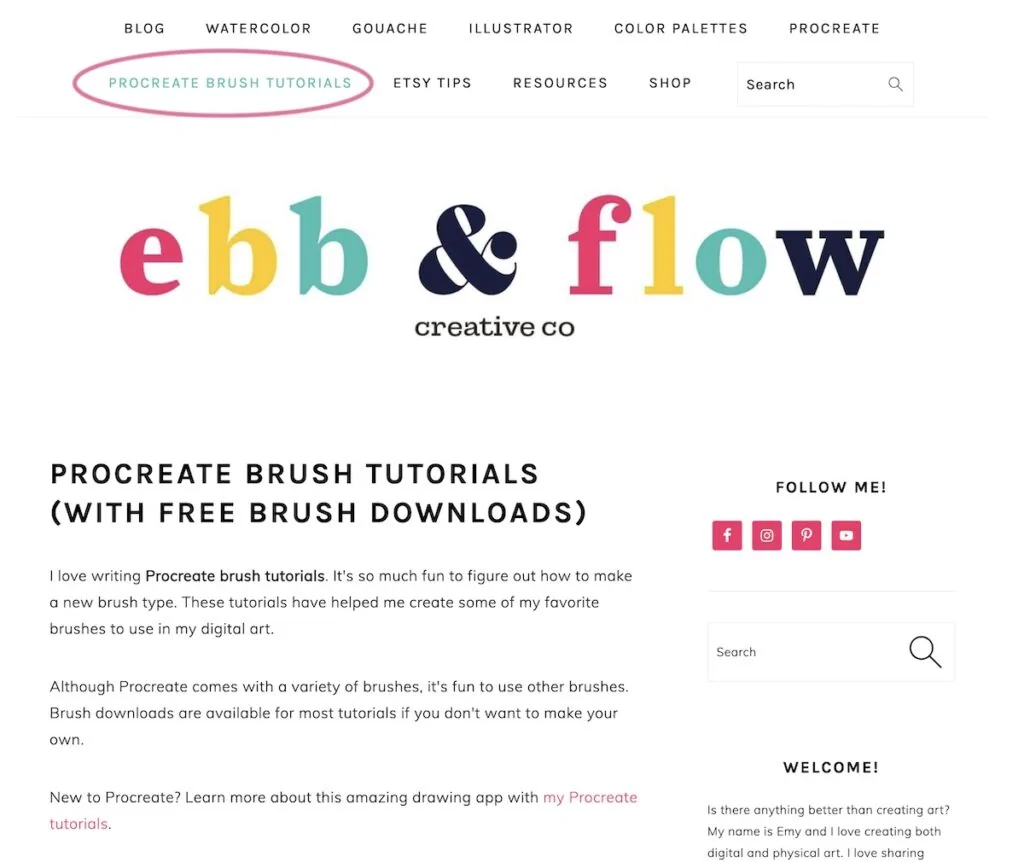 My Procreate Brushes
I offer an assortment of free brushes in my tutorials. They are typically sample sets for packs that I sell in my Etsy shop.
Skillshare Classes
A lot of Procreate classes on Skillshare give away entire sets of brushes, so if you're a member, check those out.
I really love the classes and brushes by Liz Kohler Brown. A lot of her classes include free brush downloads.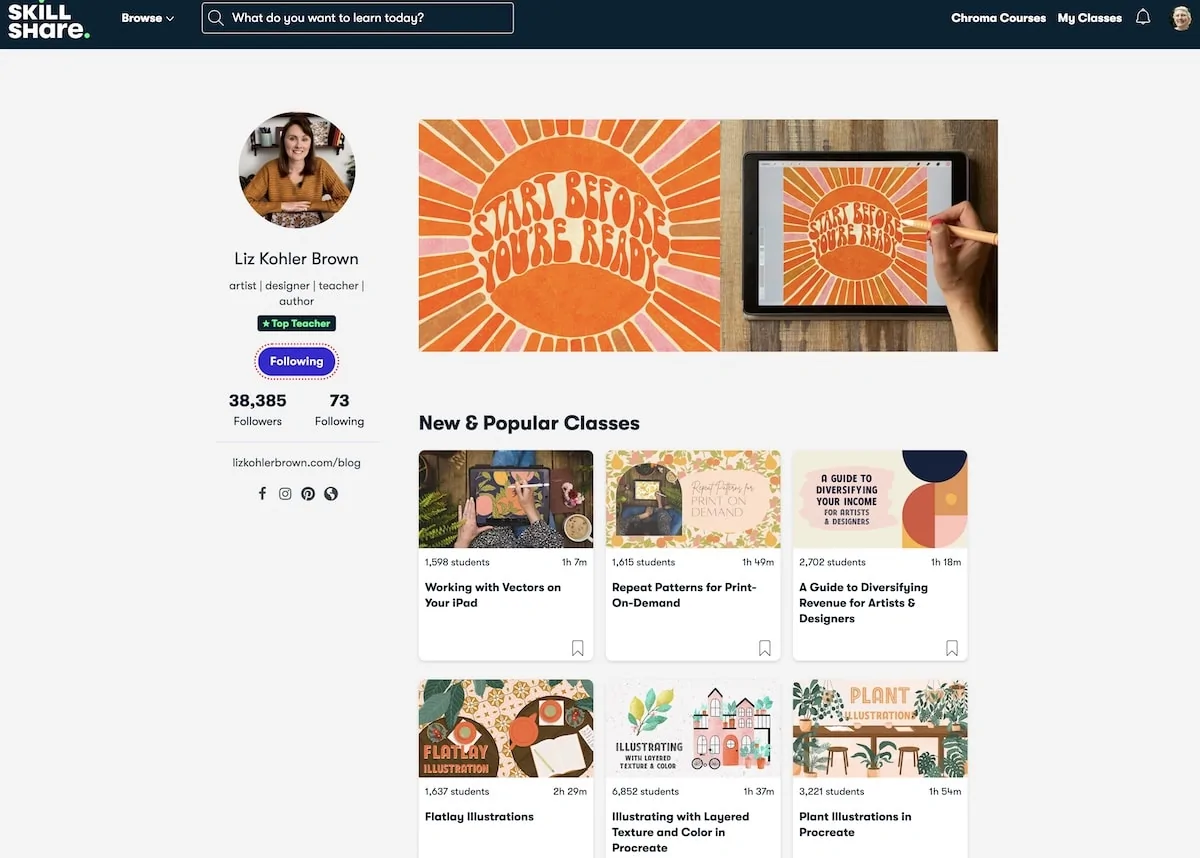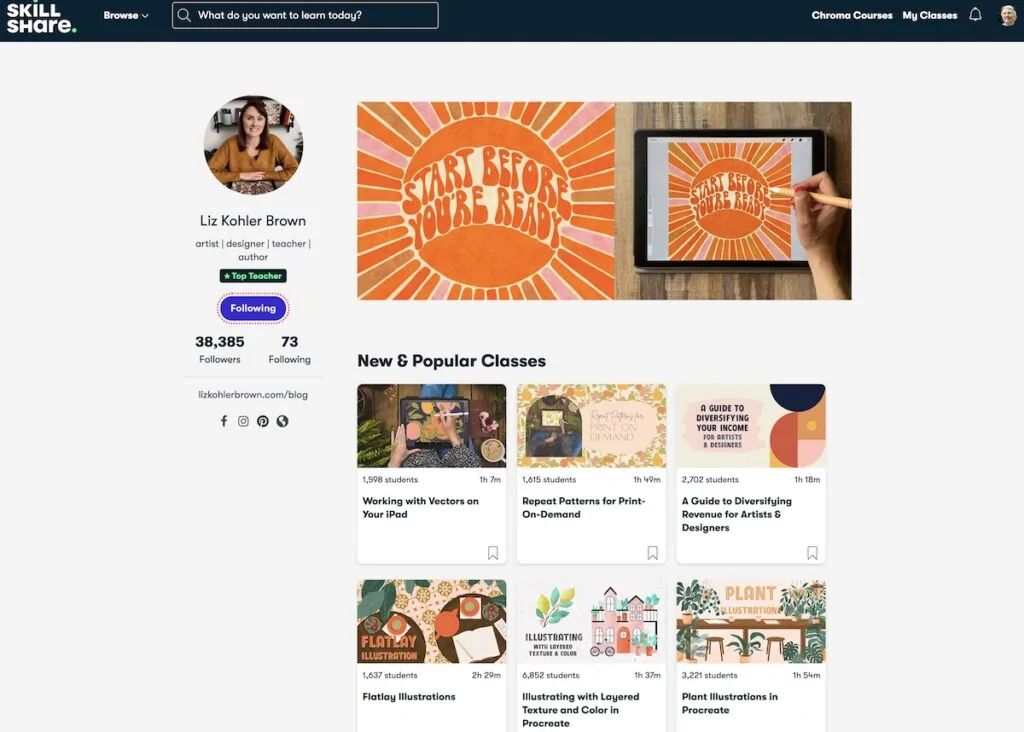 If not, you can use this link to get 1 free month.
Bardot Brush
I love Lisa Bardot's style! She has a few free brushes available, as well as a shop with brushes for sale.
Pinterest and Google Searches
Most likely, this is how you found this post. Search "free Procreate brushes" and see what comes up.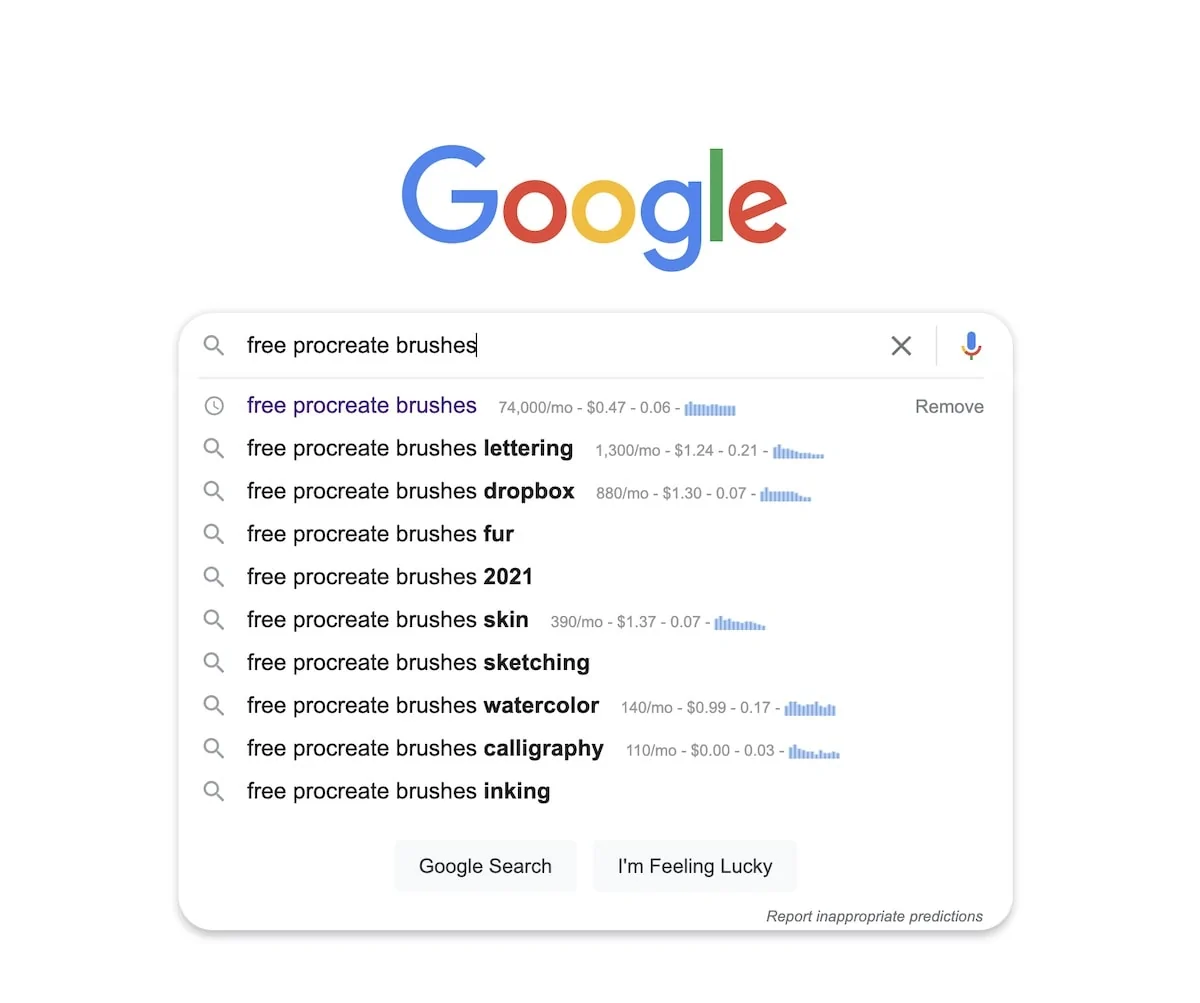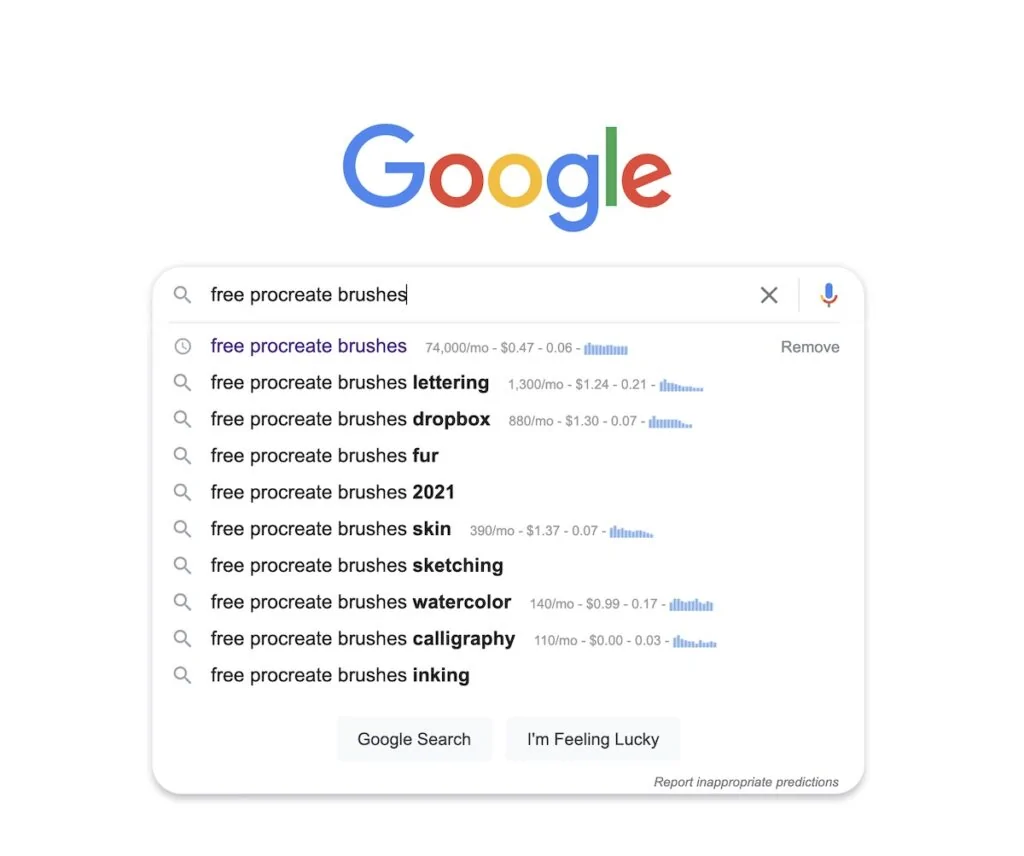 Use discretion when downloading files from the internet. If it looks sketchy, don't do it.
Creative Market
So as the name implies, this is a marketplace for buying digital products. However, they offer 6 free items a week when you sign up for their email list.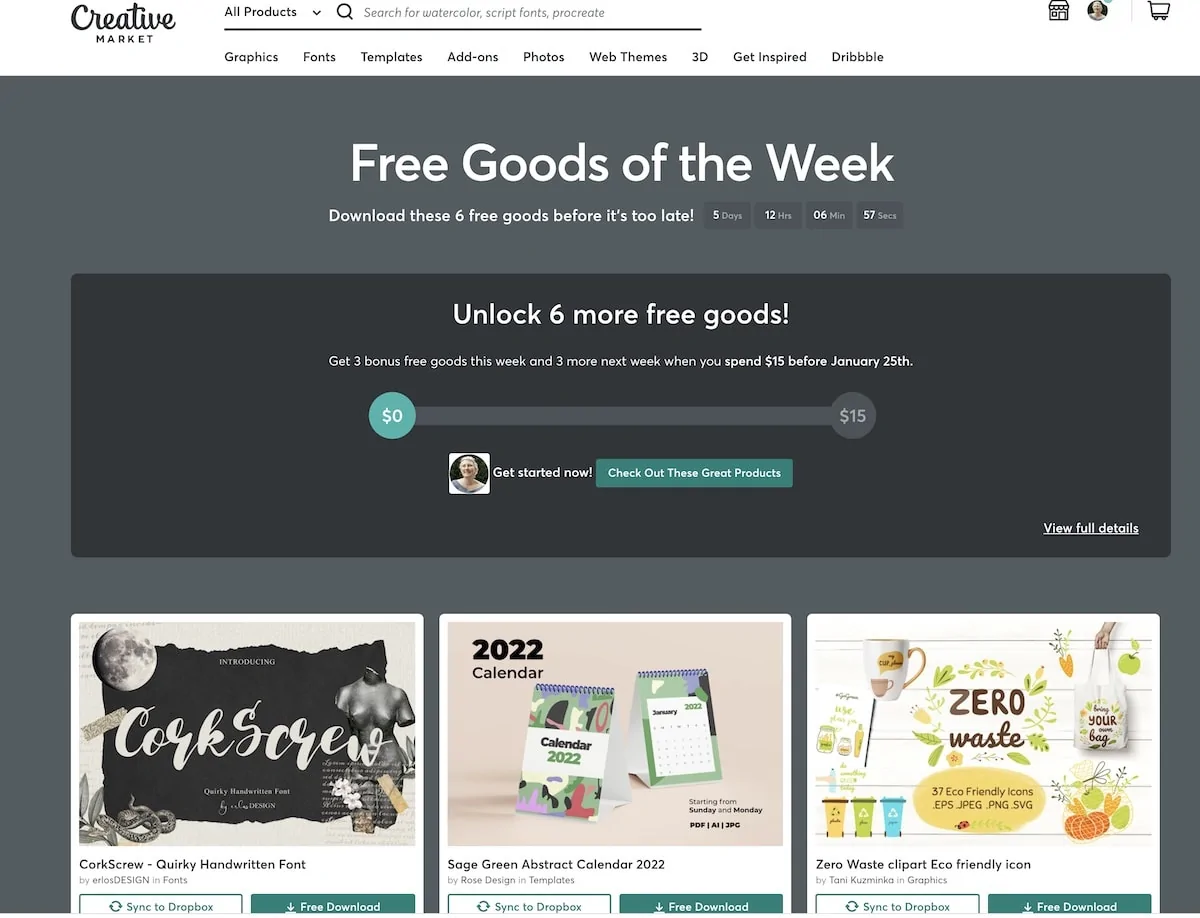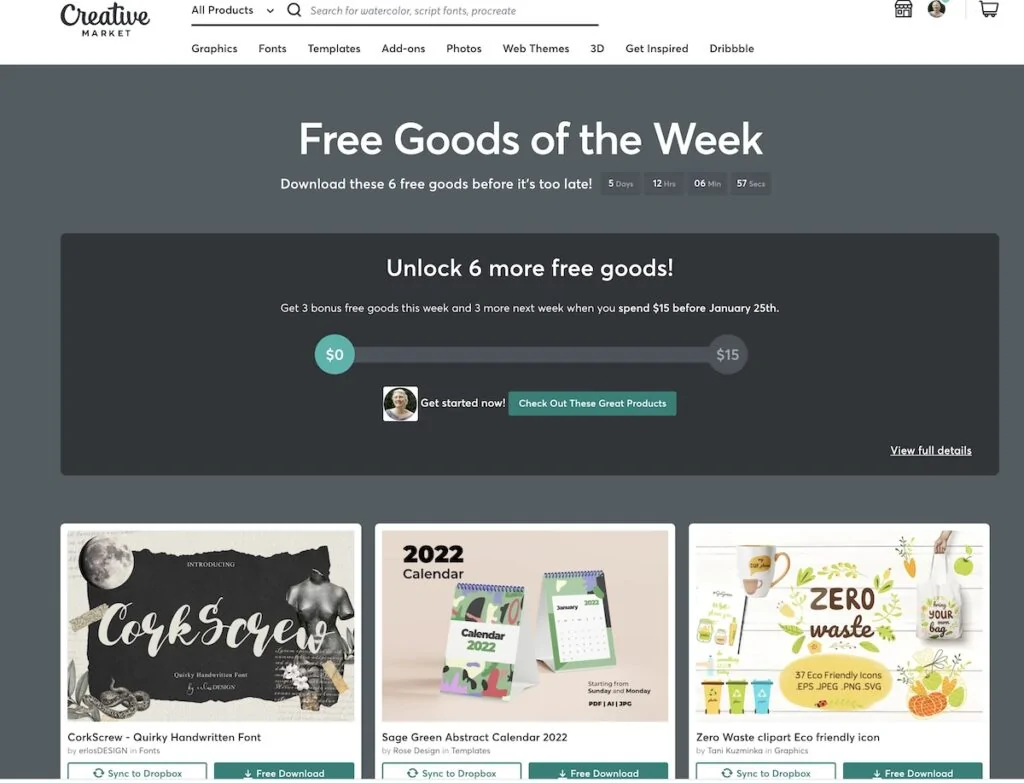 Sometimes there are Procreate brushes included, but it might be fonts, graphics, or templates instead. Always worth checking out though.
Places to Buy Procreate Brushes
Paid brushes tend to be entire sets. Luckily, they're very affordable.
My Procreate Brush Shop
What kind of blogger would I be if I didn't give a shout-out to my own Procreate brush shop? I have plans to add more brush sets this year, including a gouache set that I've been working on.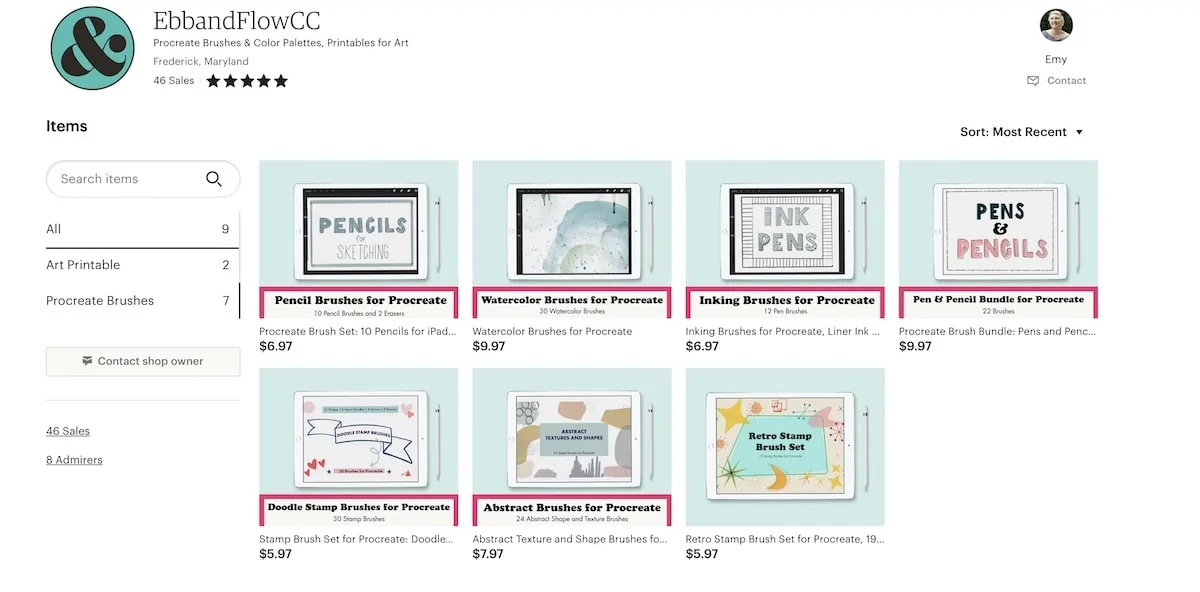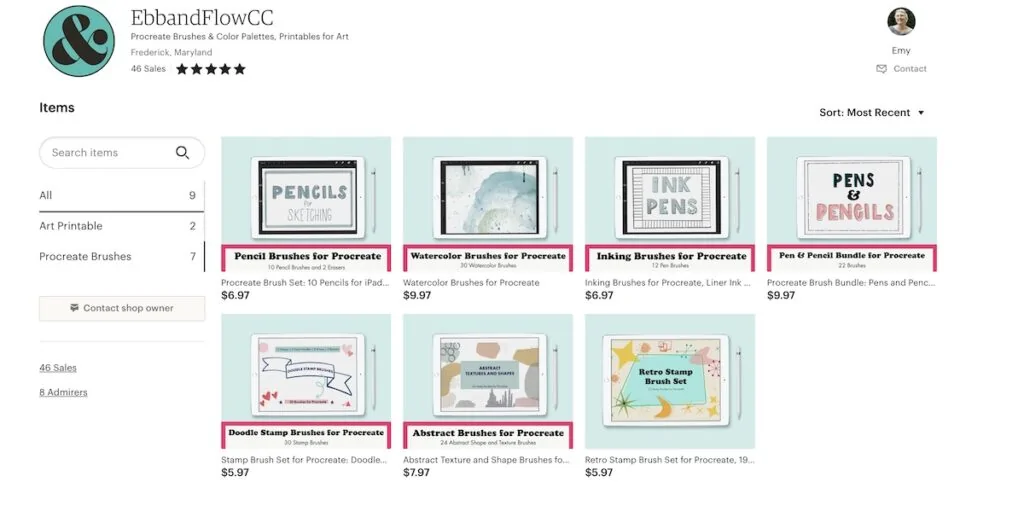 My pencil brush set is my absolute favorite set to date and I use those brushes all the time.
Creative Market
Creative Market is my favorite place to buy brushes.
My favorite designers are:
I have all of these brushes and I love them.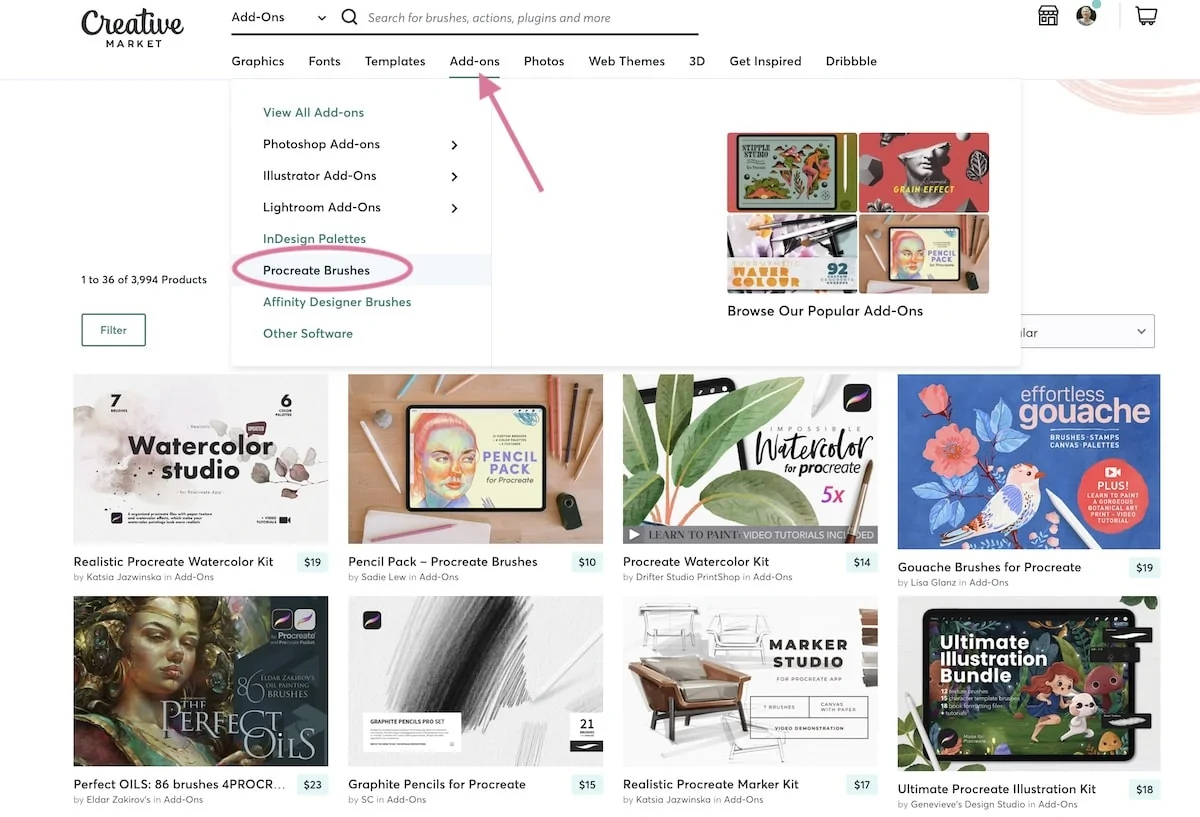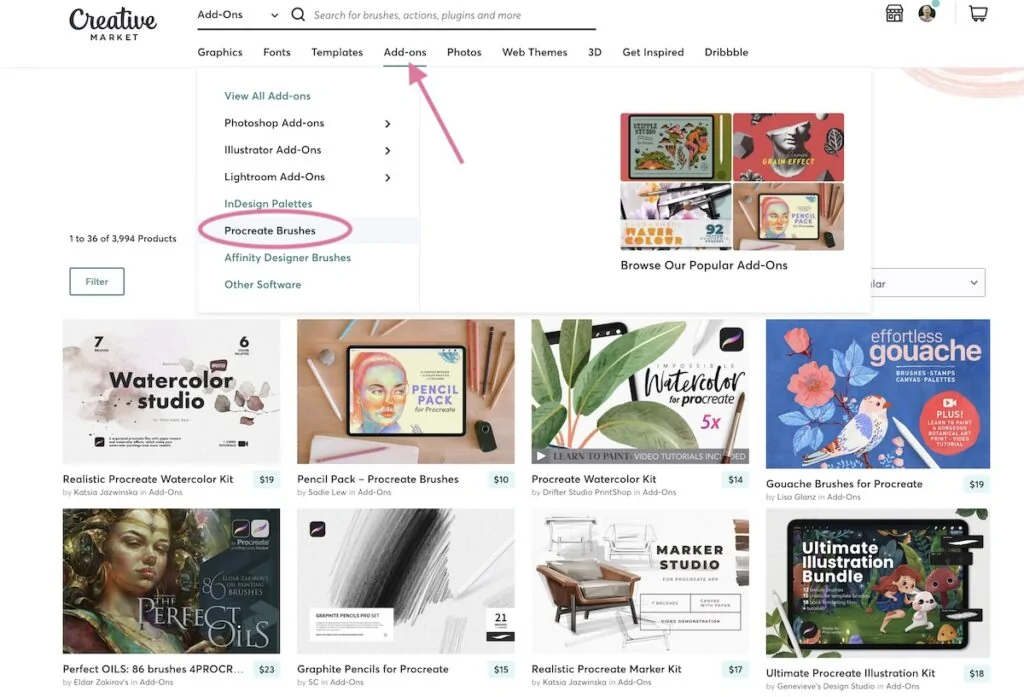 Design Cuts
Design Cuts is another great place to buy brushes. Join their email list to learn about bundles!
Bundles usually include hundreds of products for a low price. (This is a great way to buy fonts too!)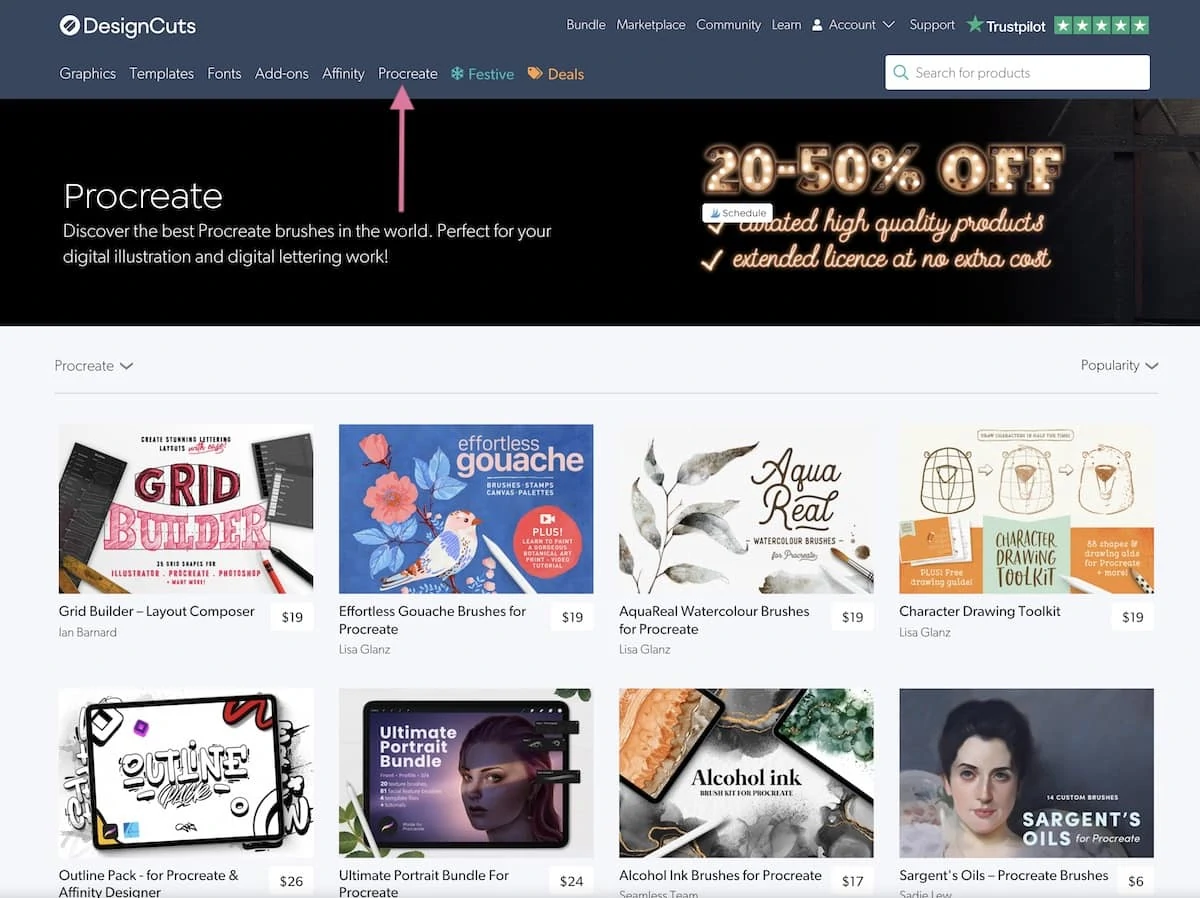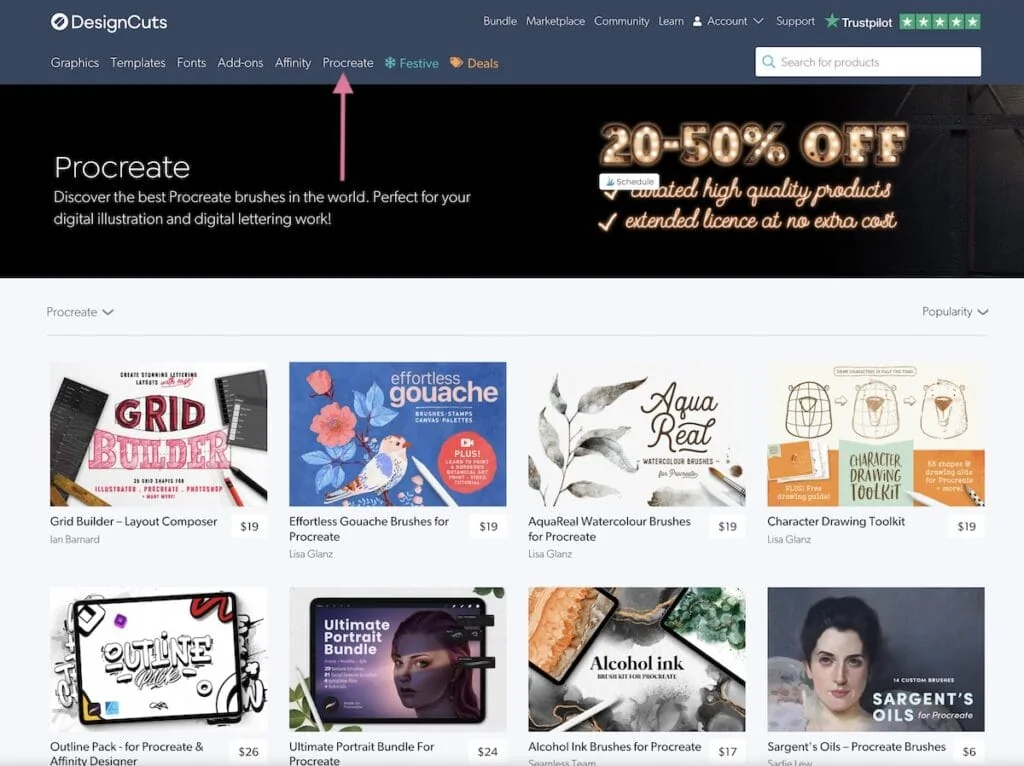 Etsy
Etsy is another place to find Procreate brushes, but even though I sell on Etsy, it's not my favorite. I find that Creative Market and Design Cuts has better quality sellers.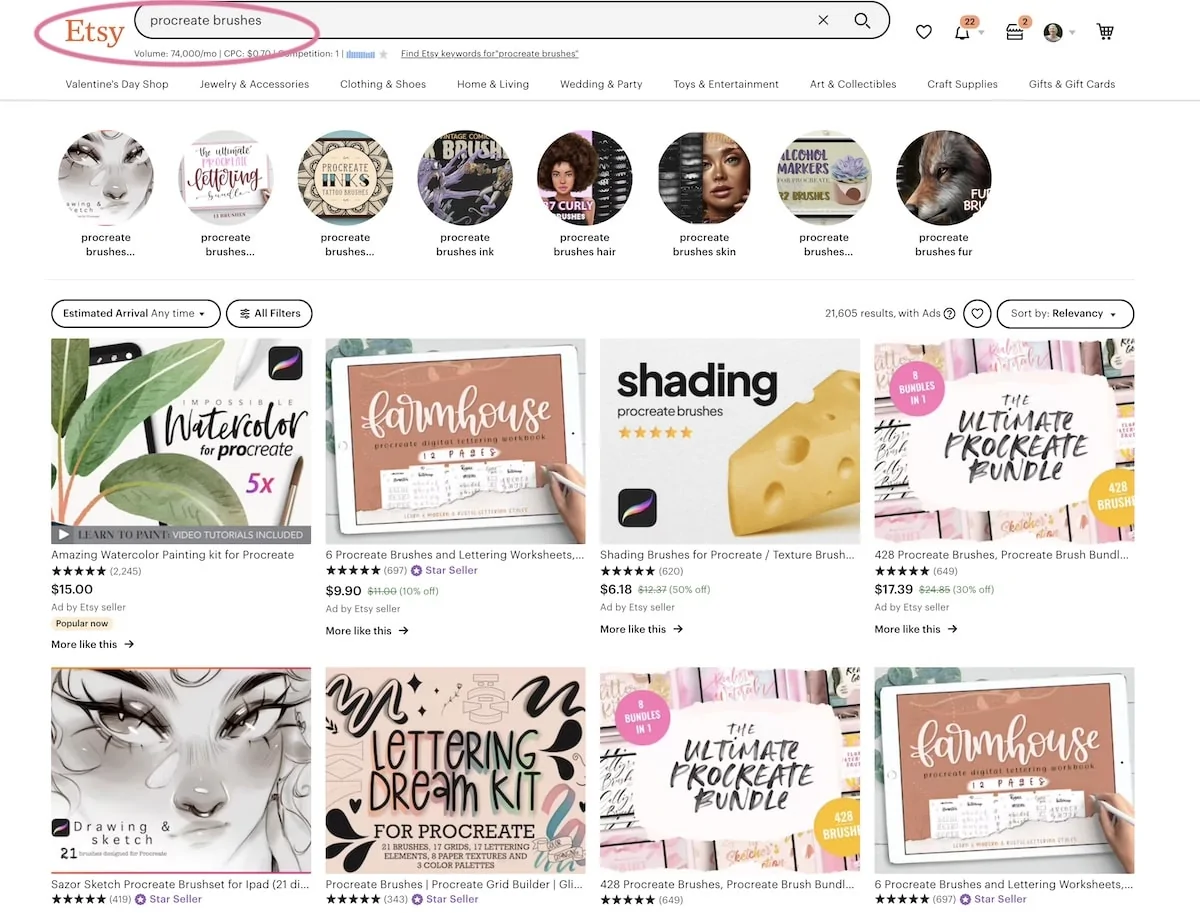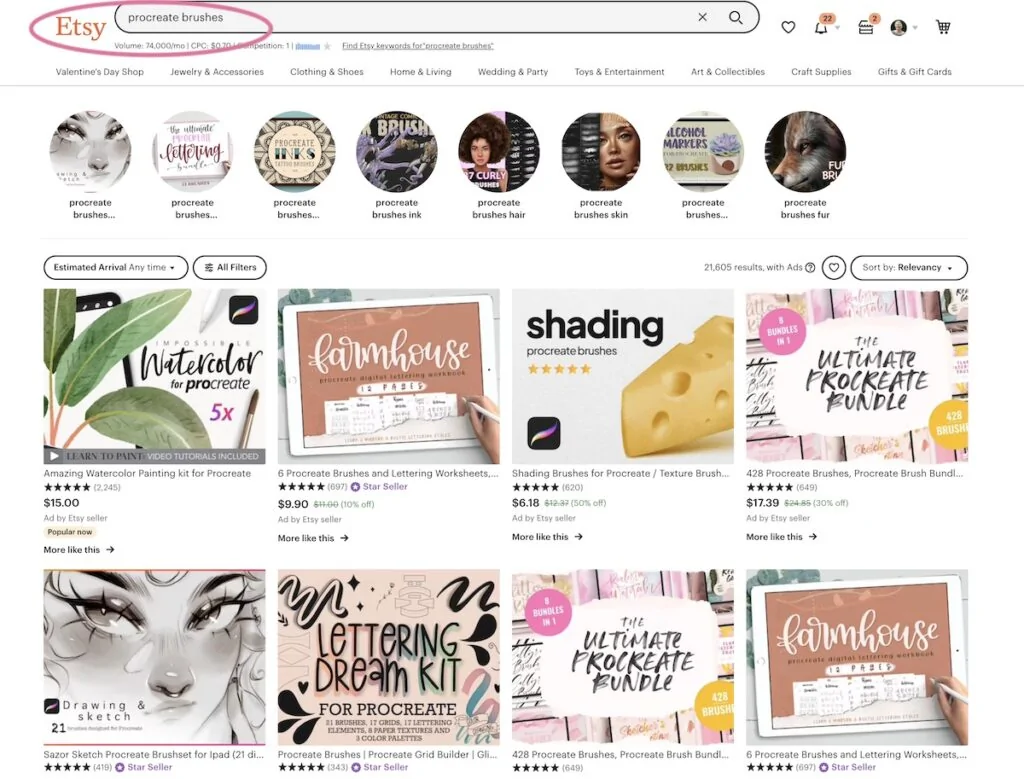 There are a ton of other marketplaces to buy Procreate brushes, but these are my go-to sources.
Where is your favorite place to get Procreate brushes?
You Might Also Like:
Pin for Later!