Naming your Etsy shop can feel very overwhelming when you're starting out. Here are some tips for choosing a name that you will love for the long term.
Learn more about Etsy here.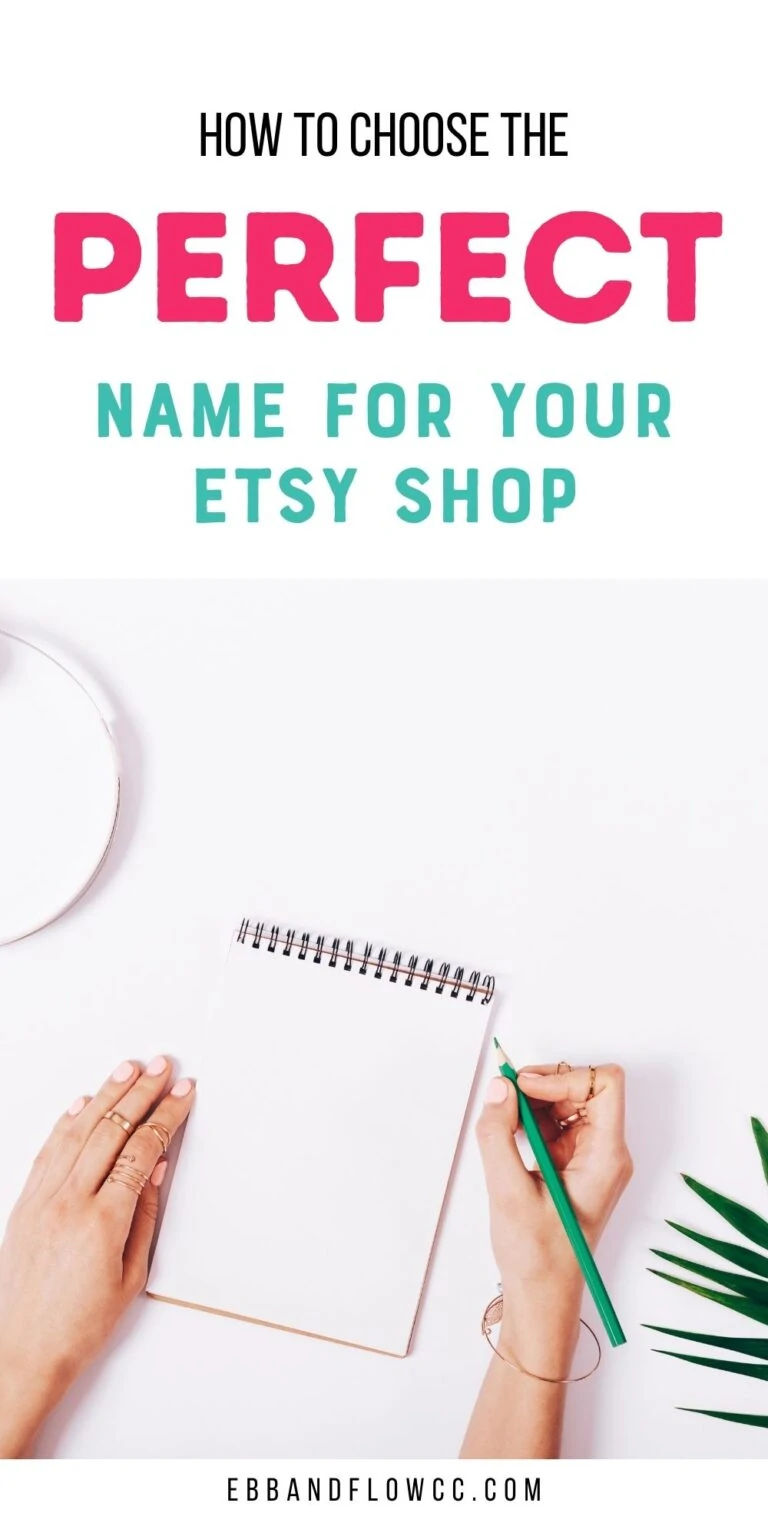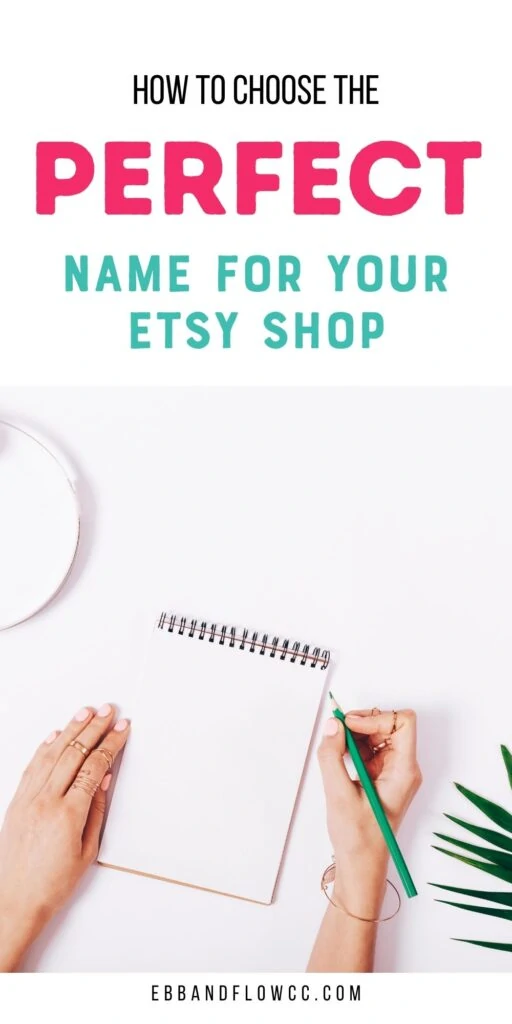 This post contains affiliate links. By purchasing an item through an affiliate link, I earn a small commission at no extra cost to you. As an Amazon Associate I earn from qualifying purchases.
You might also be interested in this post on ideas for digital products to sell on Etsy.
Naming Your Etsy Shop
Naming your Etsy shop can be the most daunting part of starting a shop. You want a name that is memorable, yet unique.
It can tell you what the business is about or it can be left broad in case you're not sure what you want to do yet.
Tips for Etsy Shop Names
I once worked at a shop whose name was several combinations of words and was spelled weird. My husband would try to tell his co-workers about it and he could never remember the name or how it was spelled.
It was just too confusing.
Don't make your name confusing.
Do
Consider using your niche in the name. This makes it really clear what you are selling. It will also help with SEO*. Only do this if you are 100% committed to only selling that item type though!
On the other hand, if you change your mind a lot, choose a name that is broad enough to change niches if needed. For instance, Nana's Knitting Designs is pretty specific. However, Nana's Designs is more open to interpretation. Tastes change and it's nice to be able to offer new things.
Be unique! But not too unique (see tips below.)
Consider using your own name + Designs. Or + Studio, or + Art. You're never going to get tired of your own name!
Make sure that when it's typed together that it's still readable and doesn't look like another word. This is really important if you buy the domain.
Check to make sure that it's available as a website. Check google domains instead of GoDaddy. (They're shady.) Check out the social media availability as well.
Consider using alliteration. It's easy to say and flows well.
If you're having trouble coming up with a name, add more words. You have up to 20 characters, so use abbreviation and punctuation if necessary.
*SEO means search engine optimization. In simple terms, it's the words that people use to find your products on Etsy.
While putting the niche in the shop name can help with SEO, it's not a dealbreaker if you don't. One shop can rank for multiple types of items, just like blogs.
Don't
Don't pick a name that's already taken. This will just make things confusing and you might end up with copyright disputes against your name.
Don't pick a name that contains a word that is already copyrighted. For instance, Sammy's Cricut Files would be bad because Cricut is already copyrighted. Use the generic term SVG or Cut Files.
Don't use words that are hard to spell. If you say it's out loud, does it make sense?
Don't use made-up words or spellings. This makes it really confusing. Plus, it's really hard for others to talk about your shop if the name is too weird. So avoid using the letter "Z" instead of "S" for plurals. Same with replacing "K" in a word that is normally spelled with a "C".
Etsy Shop Name Availability
In the Etsy search bar, type in the name you want with no spaces and then click the auto-filled text that says "find shop name containing yourshopnamehere". Make sure that you type the name without spaces.

You can also start a new shop and enter the name.
If a name is in use or has been used before, it cannot be used again, even if the shop has closed down.
Can You Change the Name of Your Etsy Shop?
Etsy allows you to change the name of your shop once. You can get to the page by going to Settings > Info and Appearance > Shop Name.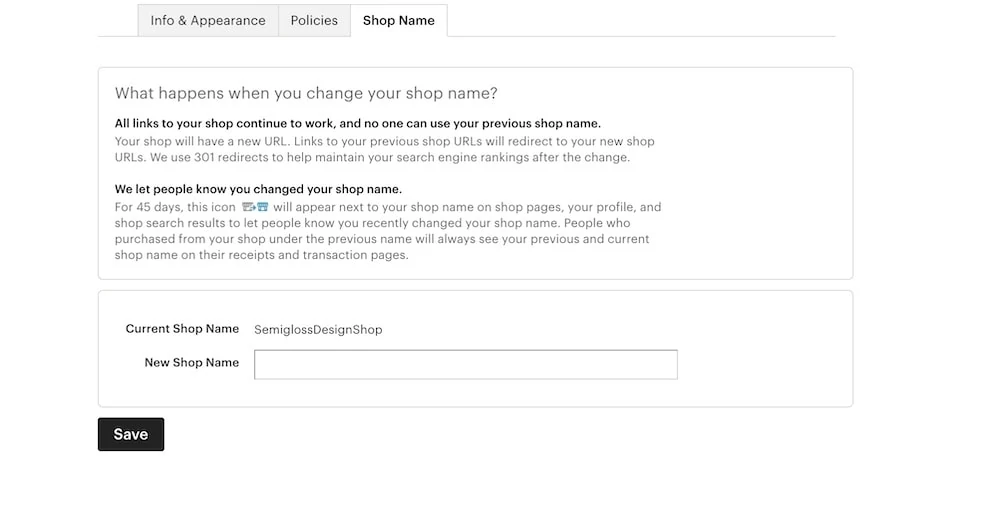 Simply enter the name you like, ensure that it is spelled correctly and hit Save.
If you want to change it again after that, you will need to submit a request in the same place. Etsy will have to approve the request.
Get 40 Free Listings on Etsy When You Open a New Shop!
Click here to get those 40 free listings!
Other Etsy Posts
Pin for Later!