Over the last few months, I tested several sketchbooks to find the best watercolor sketchbook. Both budget-friendly brands and more expensive brands were included in my test to see which one I would like best.
Read more about which watercolor sketchbook I loved and which I would not buy again.
You might also like this post on waterproof ink for watercolors.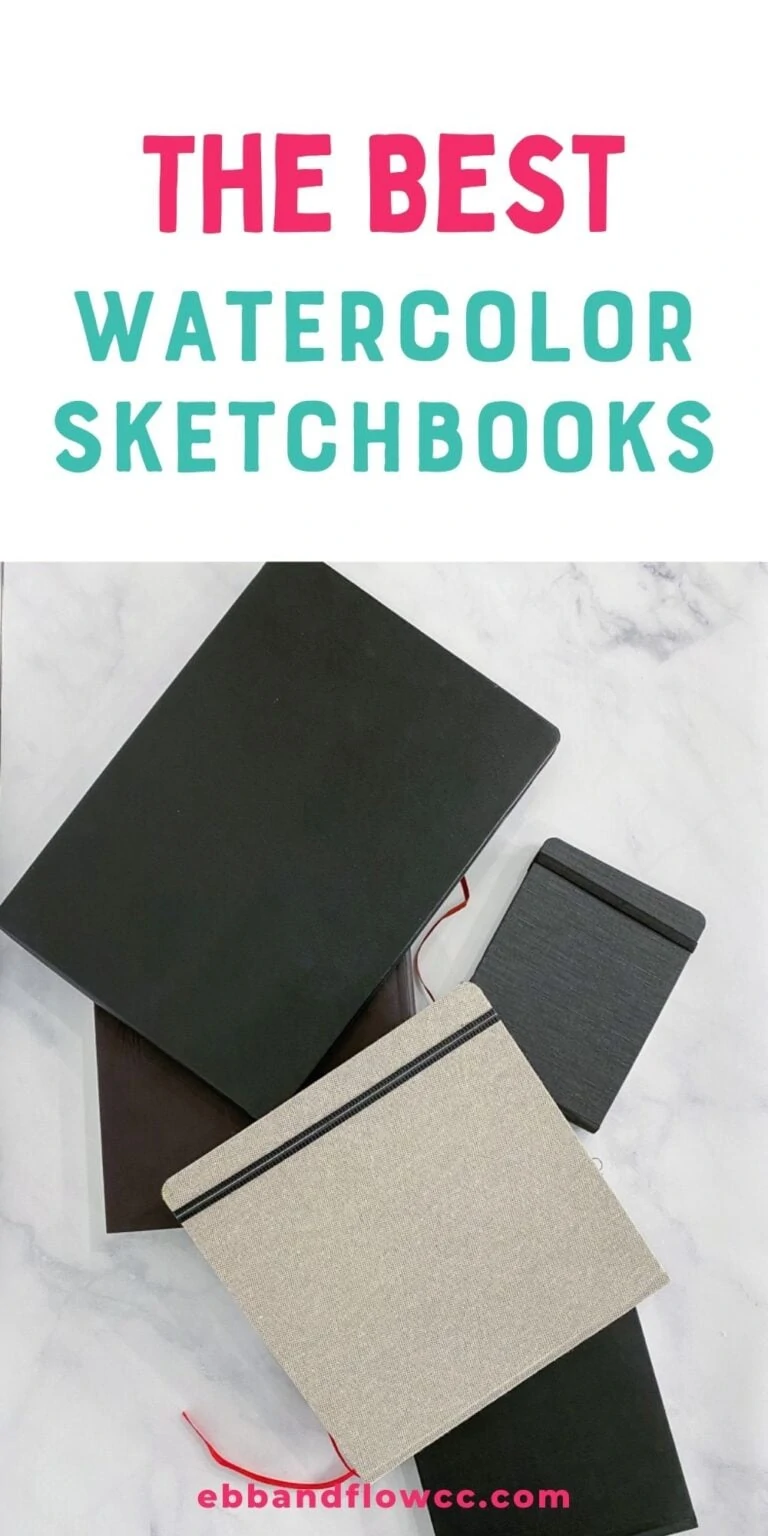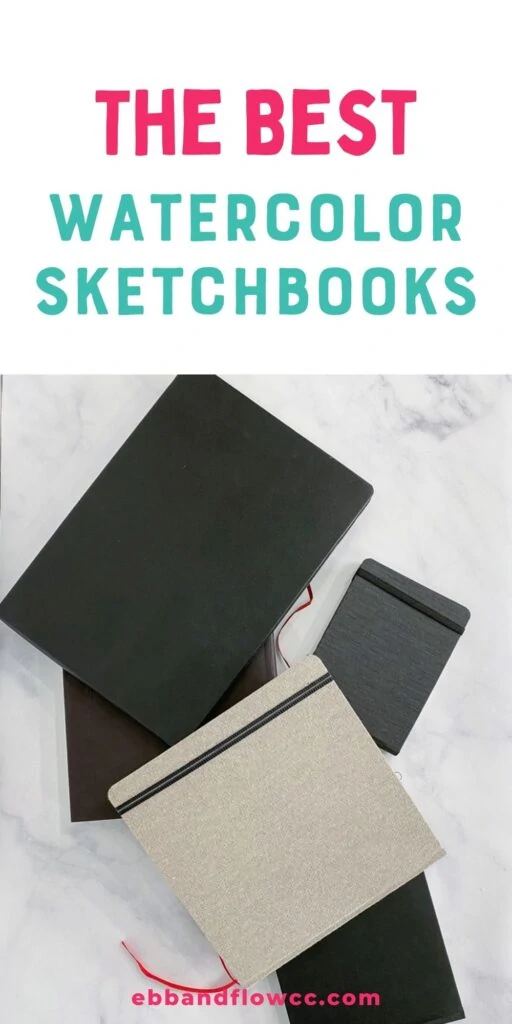 This post contains affiliate links. By purchasing an item through an affiliate link, I earn a small commission at no extra cost to you. As an Amazon Associate I earn from qualifying purchases.
Notes About Paper Quality
Weights
The weight of the paper (lb) refers to how much 500 sheets weigh. GSM refers to grams per square meter.
Typically the higher the weight, the better the paper is for watercolor. Thicker paper usually does better at holding water without buckling.
Cold Press VS Hot Press VS Rough
These are the textures of the paper. Cold press is what you normally see in watercolor paper. It has a bit of texture.
Hot press has a smooth texture and rough has a rough texture.
Cellulose vs Cotton
Paper can be made from cellulose fibers (trees) or cotton rag. Cotton rag is generally more preferable for watercolor paint because it holds more water. However, it is more expensive.
The Best Watercolor Sketchbooks
I usually start a painting session by painting in a watercolor sketchbook. This allows me to warm up and create without any restrictions. Who cares if it's ugly? It's just a sketchbook.
While I know there are a ton of sketchbooks available, these are the ones that I've tried so far. I look forward to trying more in the future, but I've definitely found some favorites so far.
I've included information about the paper in each sketchbook, as well as how each sketchbook feels to use.
I've also included links for both Amazon and Blick where possible. I love shopping at Blick because it's typically cheaper and they carry so many of my favorite brands.
In addition to learning which brands I prefer, I also realized how much I love a tiny sketchbook. If you have art block when you stare at a blank sheet of paper, the tiny size can feel less intimidating.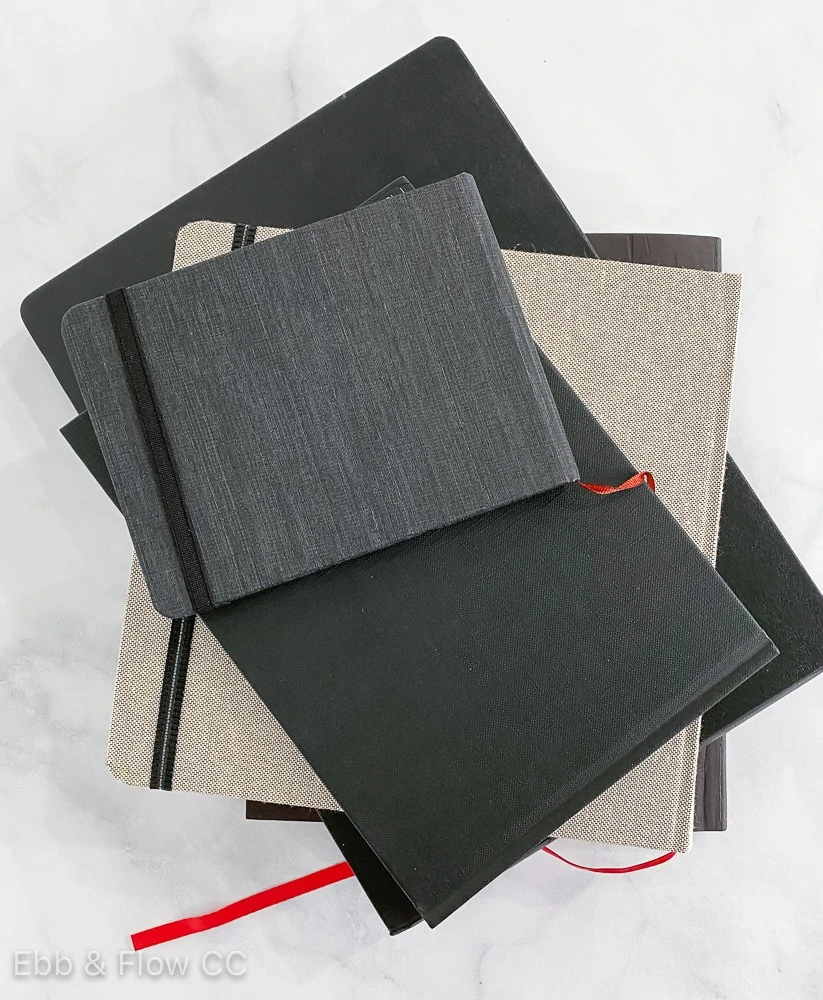 Arteza
I love the Arteza watercolor paper, so I tried out the Arteza watercolor sketchbook as well. In the end, I will not be buying these again. The fact that half of the paper is unusable with watercolor paint is a deal-breaker for me.
Not available on Blick.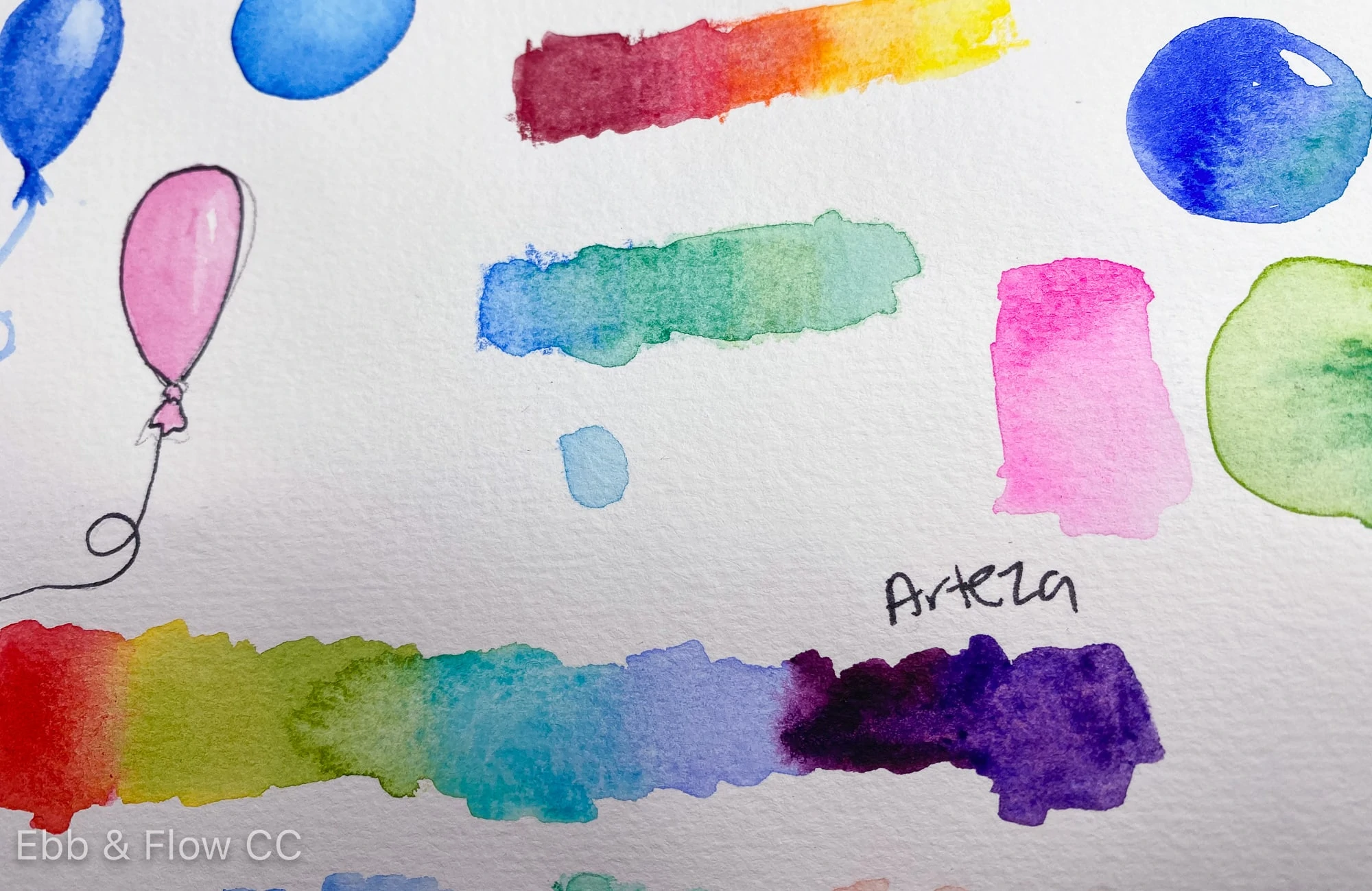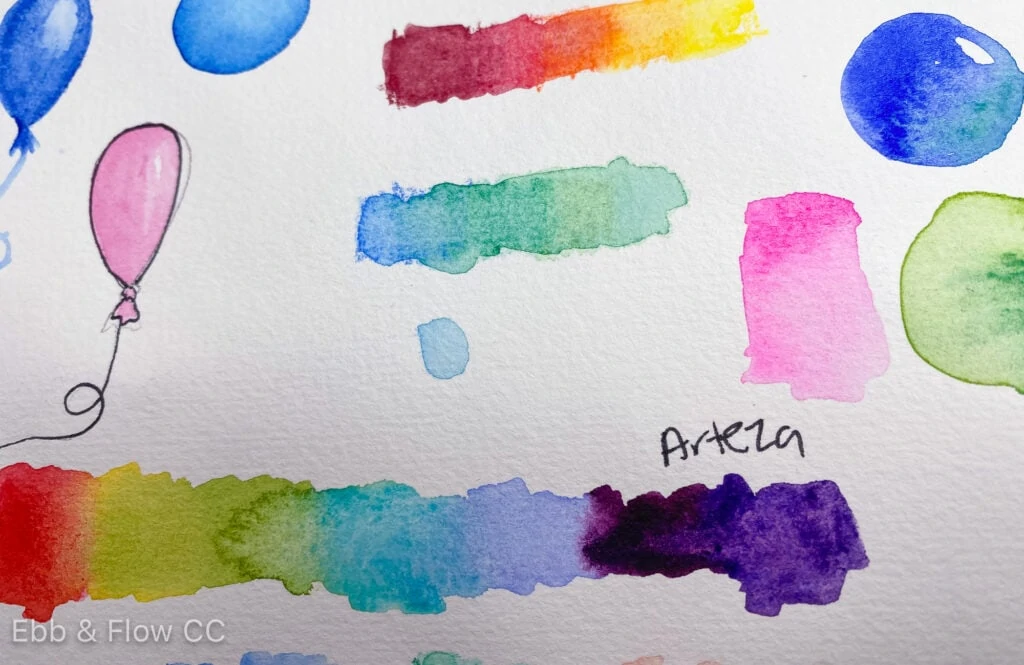 Sketchbook Details
2 books
34 pages each
110 lb (230 gsm)
Cold-press
Cellulose paper
What I like:
The price. These sketchbooks are so affordable and you get 2 when you order.
The cover. I love the gray linen cover because it makes it feel very luxurious.
Rounded corners. It's a small detail, but I love it.
Graphite doesn't smudge easily. I find that this sketchbook doesn't smudge a lot if your hand moves across the pencil lead.
What I don't like: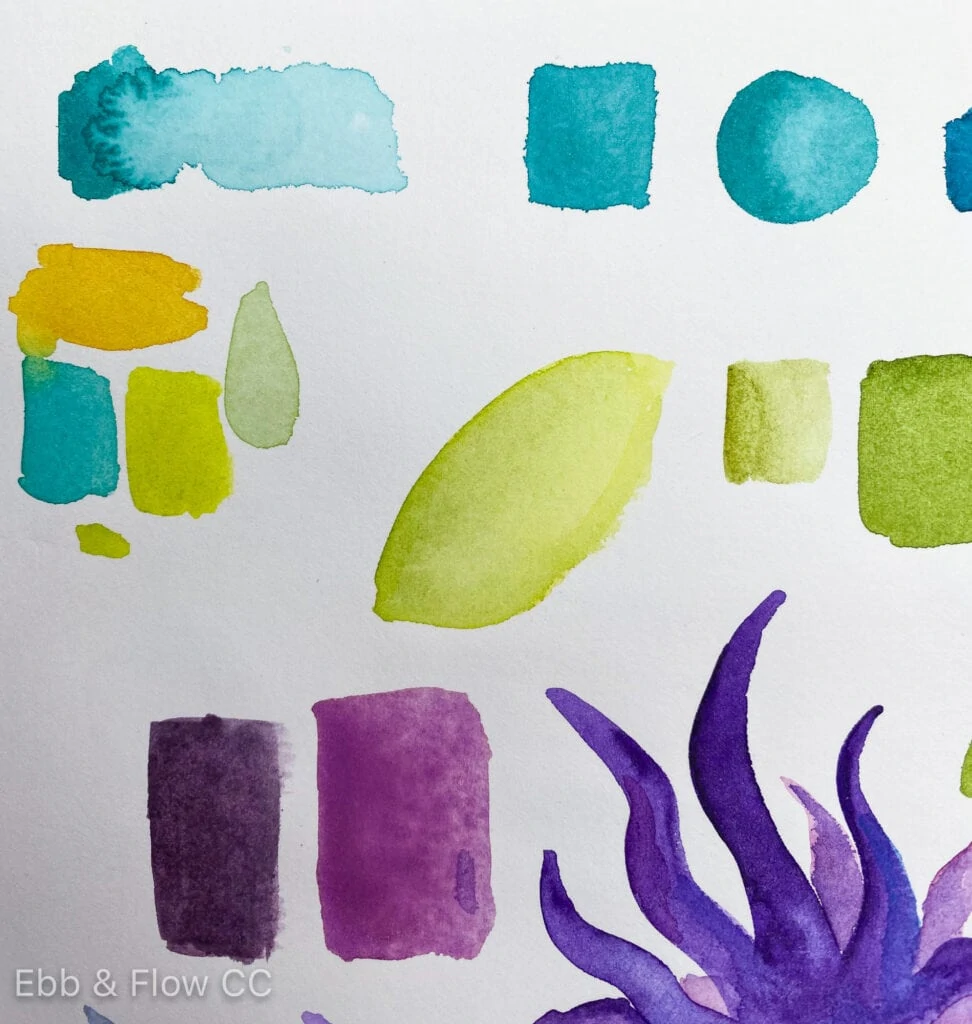 Not double-sided. Every other spread is watercolor paper, but the backs are a flat, weird texture. So half of the book doesn't work very well with watercolor. It works okay with gouache though.
The paper buckles like crazy. Of all of my sketchbooks, this one buckled the most. I don't use a ton of water, but I can barely even shut this book.
Strathmore
This is the first watercolor sketchbook that I bought. This is actually a mixed-media sketchbook, but it works okay with both watercolor paint and gouache.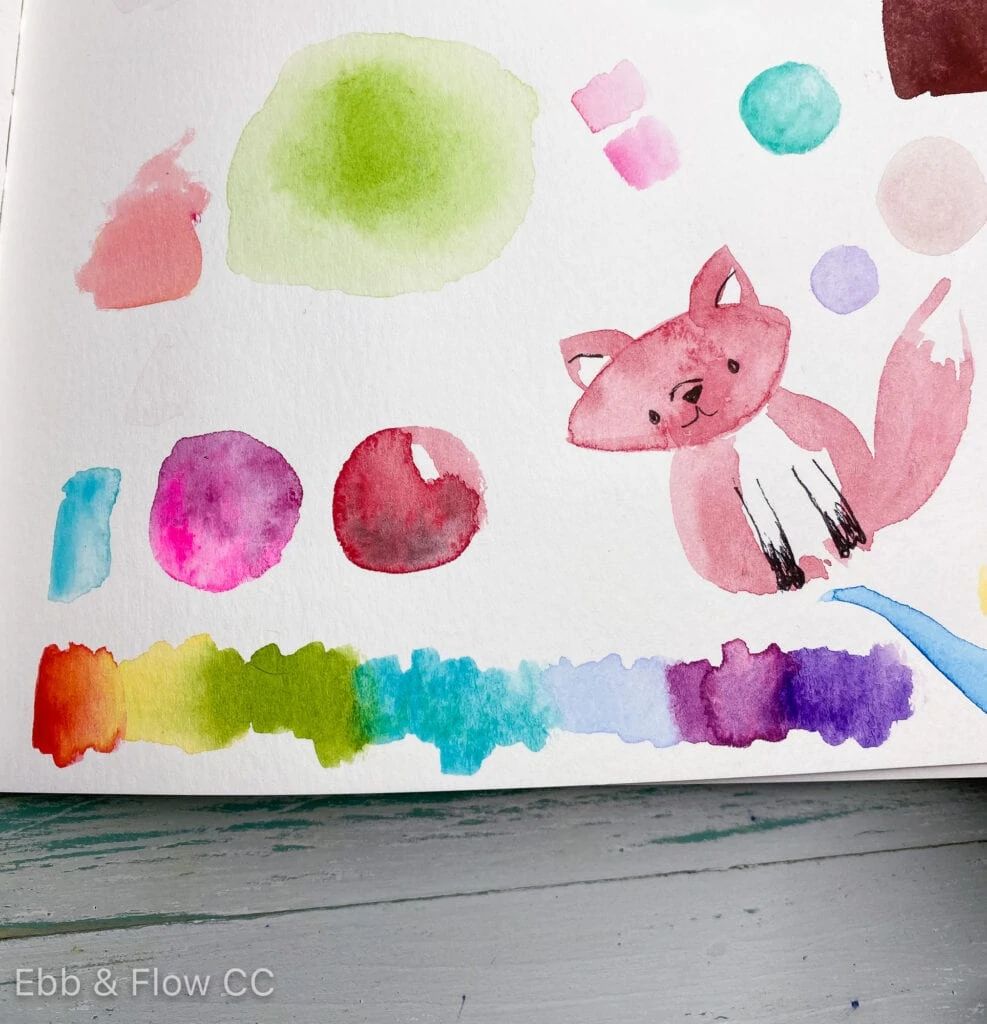 Sketchbook Details
32 pages
90 lb (190gsm)
Cold Press
100% Cotton paper
What I like:
Easy to find. Most art stores carry these sketchbooks.
Affordable. Especially since this is cotton paper!
Graphite doesn't smudge a lot.
What I don't like:
The colors look a little dull. It's subtle, but it's noticeable.
Buckles with a LOT of water. I don't notice any buckling with regular use though.
Moleskine
Moleskine is known for making beautiful journals, so I couldn't wait to try out their watercolor sketchbooks. They did not disappoint. I've actually bought more of the tiny size for everyday watercolor use.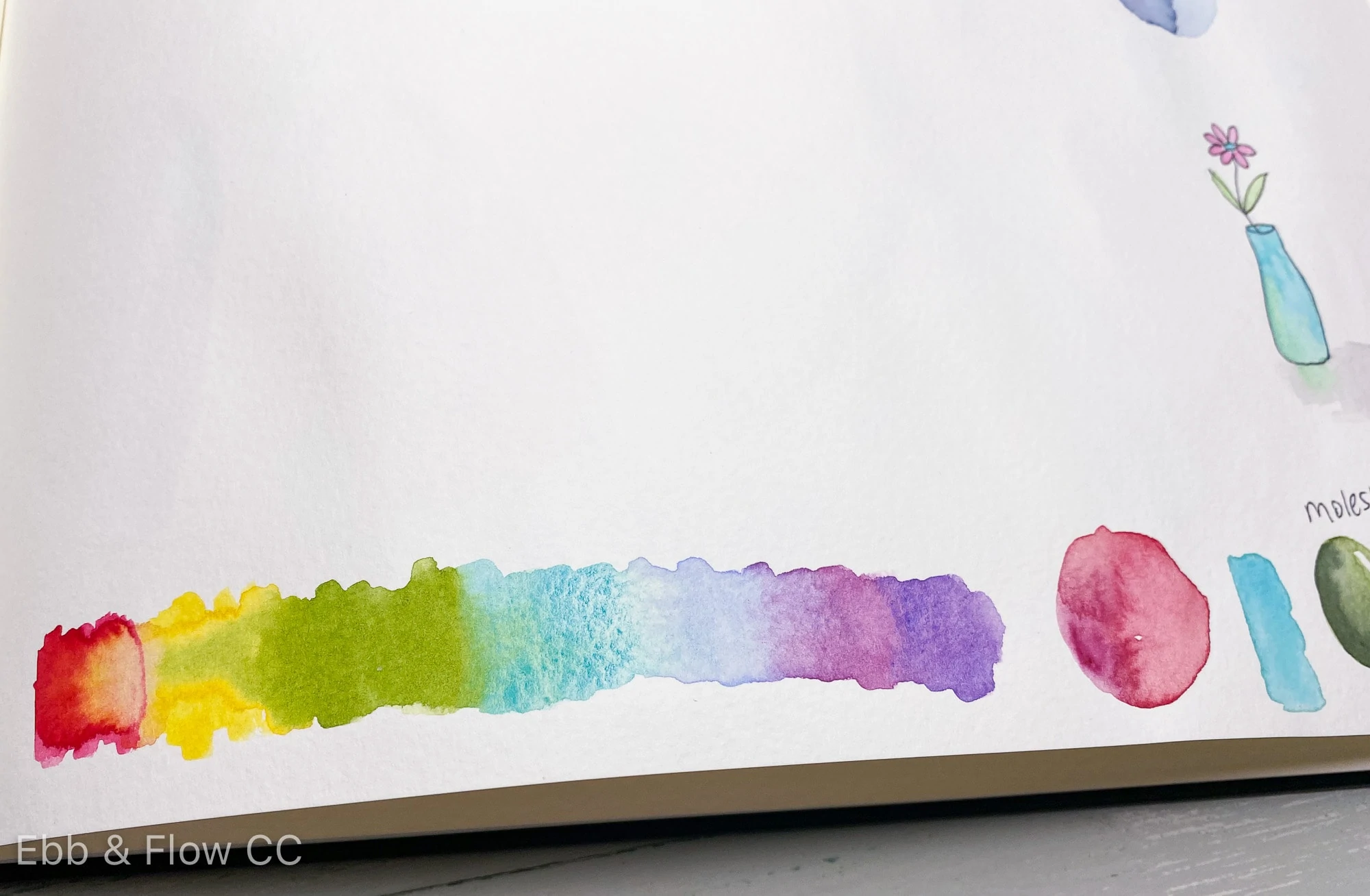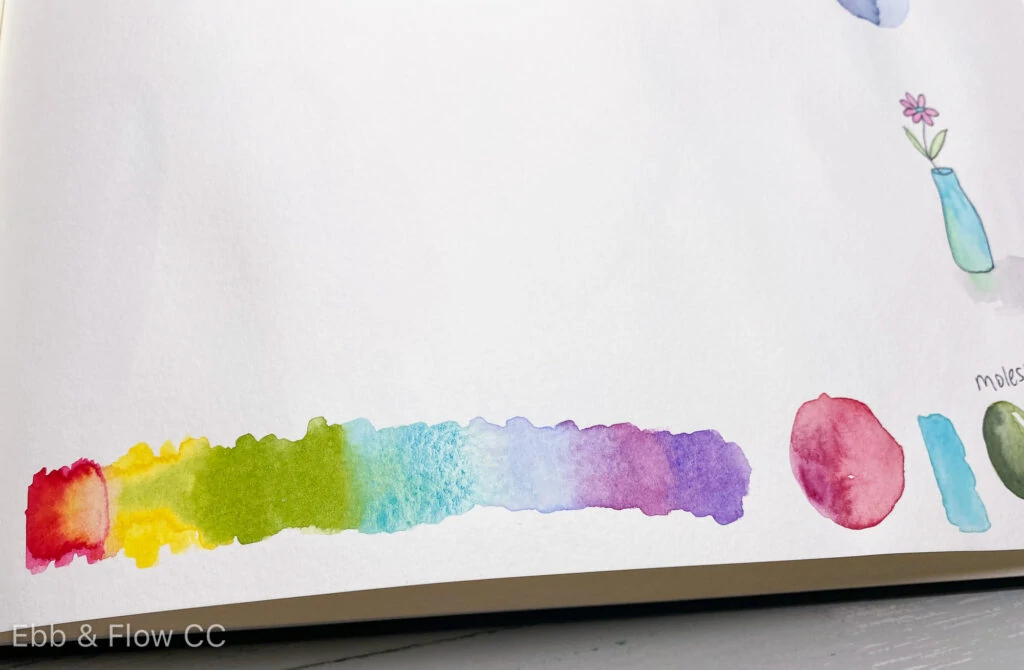 Sketchbook Details
30 sheets
135 lb (200 gsm)
Cold Press
Cellulose Paper
What I like:
Great quality.
Cute details. I love the rounded corners and the rubber band.
Pretty affordable. The small-size sketchbook is the most affordable one that I've found.
What I don't like:
Buckles under a LOT of water.
Fabriano
The paper texture of the Fabriano watercolor sketchbook is so lovely to work with.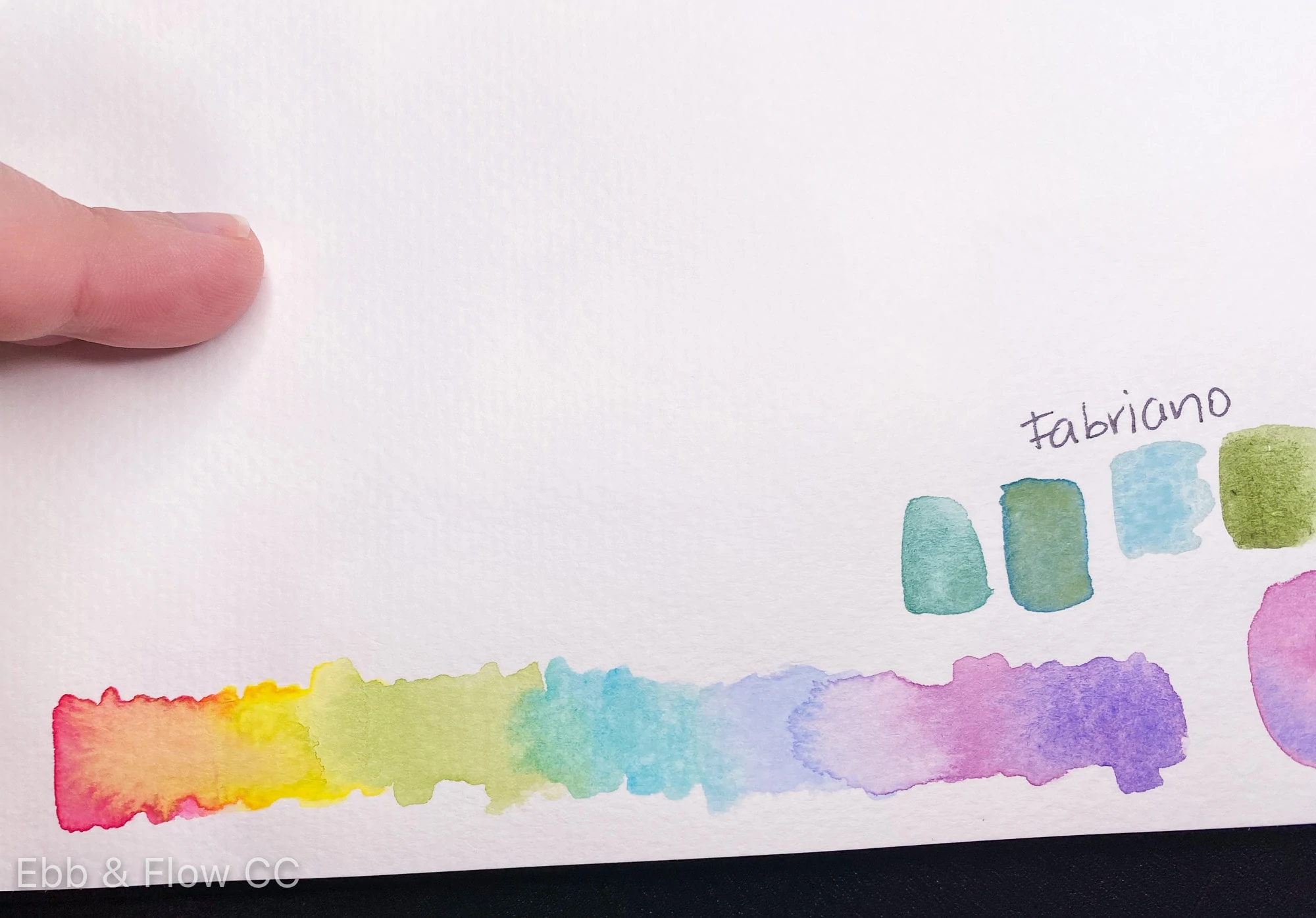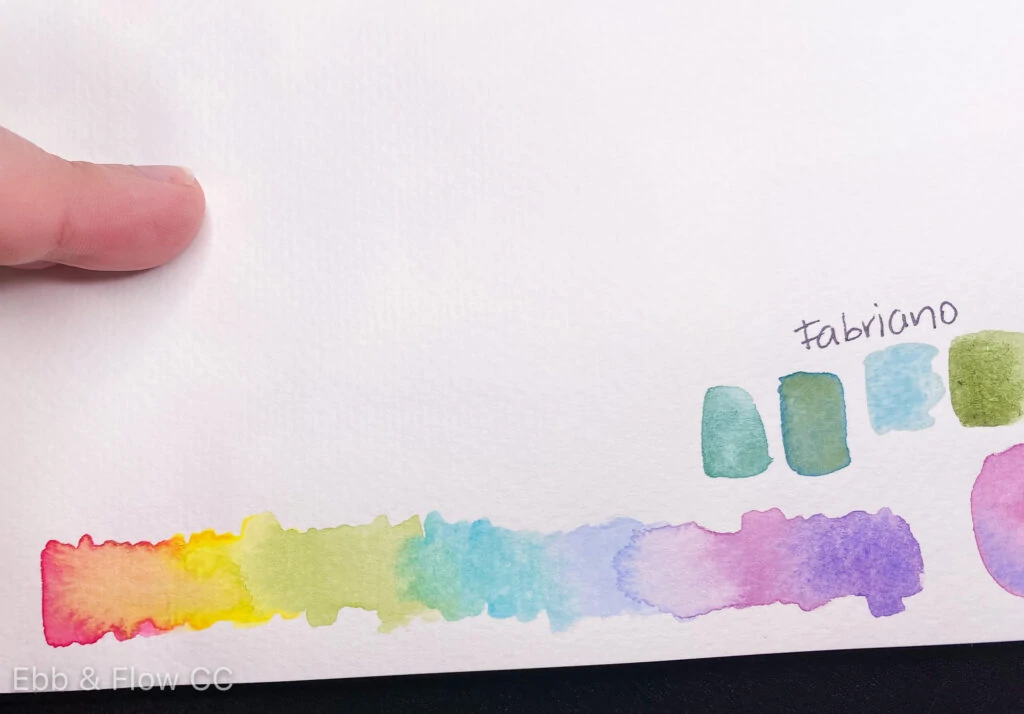 Sketchbook Details
3o Sheets
90 lbs (200gsm)
Cold Press
Cellulose
What I like:
The paper texture. It's rougher than a typical cold press paper.
Handles large washes with ease. This paper barely buckled even when I used a ton of water.
The price for the quality. I would consider this a mid-rangled price sketchbook, but the quality is top-notch, so it's worth paying a little more.
What I don't like:
Graphite smudges pretty badly.
Hahnemuhle
I've used this Hahnemuhle sketchbook daily lately and I love it.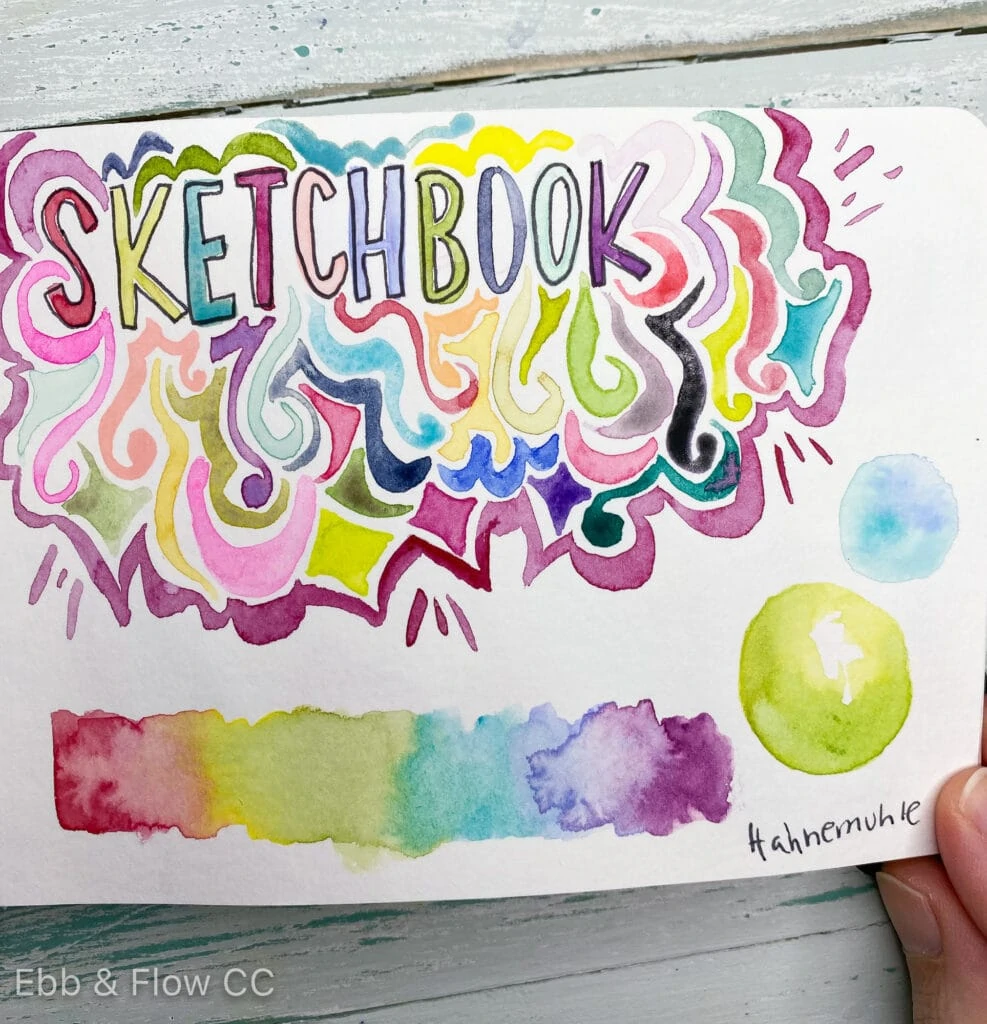 Sketchbook Details
3o sheets
96 lb (200 gsm)
Cold press
Cellulose
What I like:
Doesn't buckle. I use this sketchbook a lot and it has yet to buckle.
Not brand-specific, but I love the small size. It feels less intimidating to fill a small page with its own illustration every day.
What I don't like:
The price. I can't believe that I paid that much! I went to buy some more of the small version and I ended up buying the Moleskine ones instead.
Some pages have weird spots that don't take watercolor. It's not s deal-breaker, but just something I've noticed.
What's your favorite brand of watercolor sketchbook?
You Might Also Like:
Pin for Later!