Sakura Koi Watercolor Review
This Koi watercolor review can help you determine if this is a good set of watercolor paint to begin with. It's affordable, but is it worth spending money on?
You might also like this post about Himi Jelly Gouache.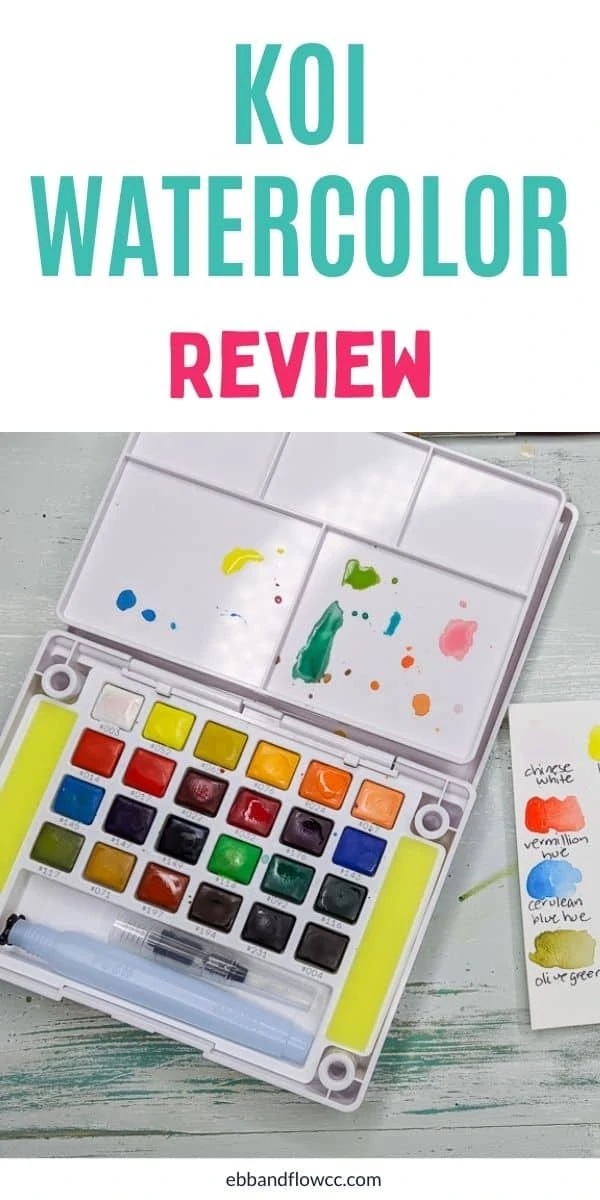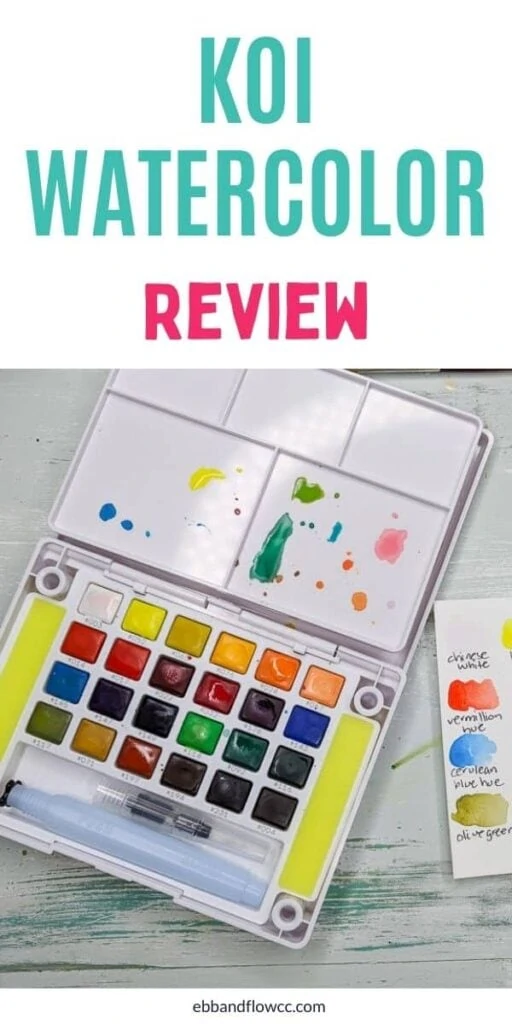 This post contains affiliate links. By purchasing an item through an affiliate link, I earn a small commission at no extra cost to you. As an Amazon Associate I earn from qualifying purchases.
About Sakura Koi Watercolor
Koi watercolor is made by Sakura. This student-grade watercolor kit is a travel kit. It is available in 12, 24, 30, and 72 colors.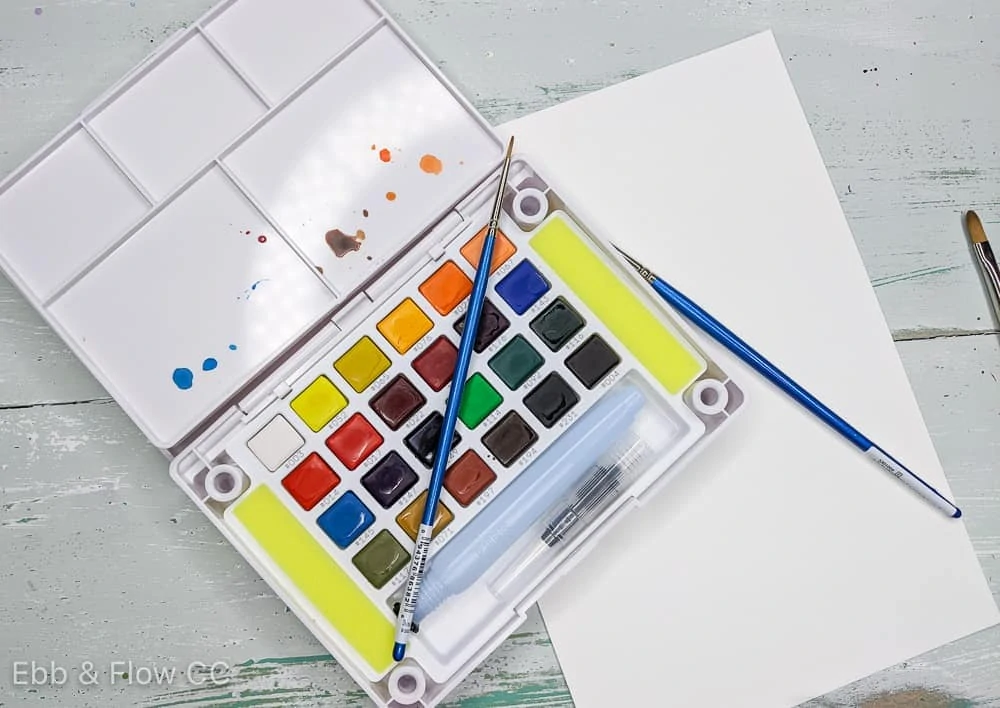 I bought the 24 color set to try. It comes in a lightweight plastic case with a removable plastic palette for mixing. The back of the case can double as an easel for Plein Aire painting. It also comes with a water brush and sponges for water.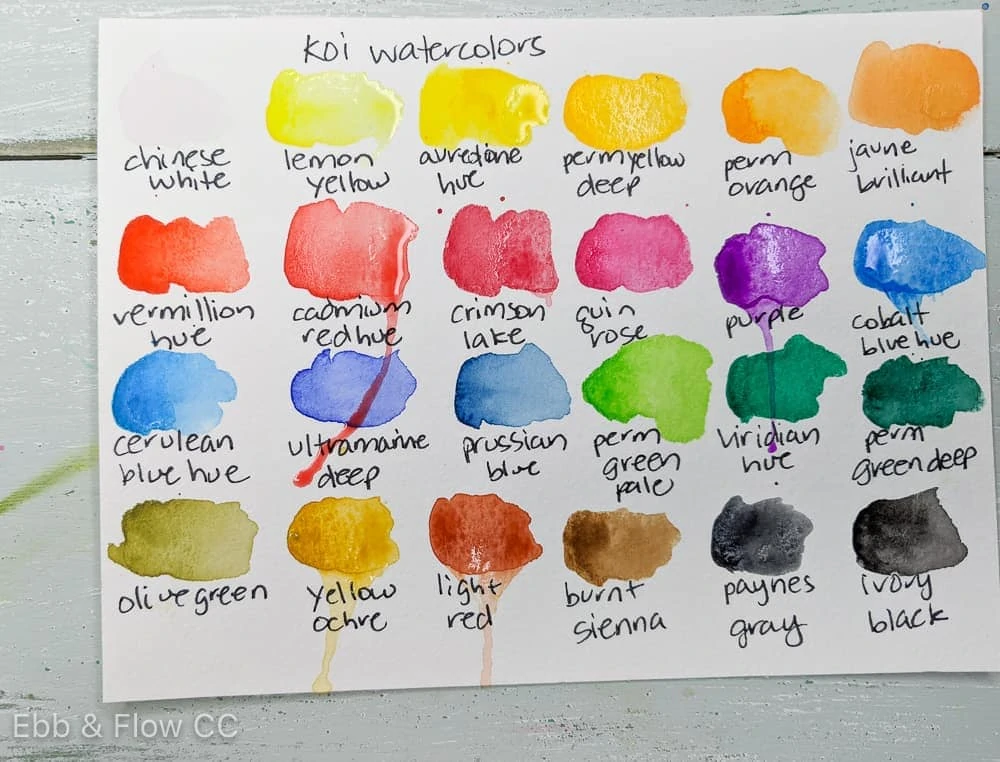 Koi Watercolor Review
Pros:
Very pigmented colors. These colors are bright and fun to work with!
Lightweight and portable. The plastic case makes this set so lightweight! It's perfect for traveling.
Affordable. This is one of the most affordable watercolor sets available.
New -to-me colors. The most important thing that I got out of this set is how much I like the colors: Jaune brilliant, Prussian blue, and olive green.
Refills are available. One of the things I hate most about cheaper watercolor sets is the lack of refills, but you can refill (or change out) any color!
Cons
Small pans. These are much smaller than a normal 1/2 pan. So far, I've only used small brushes with them, but if you like a larger brush, you're going to feel very frustrated with this paint.
Student grade paint. Not a big deal unless you want to sell your work.
The colors can be a bit chalky when they dry. It looks a little better if you layer the colors though.
When you use these on cheaper paper, it really shows a difference. I played with these paints in a sketchbook and I hated how the colors turned out. They look much better on slightly nicer paper.
Plastic mixing palette. I understand that the palette is plastic to make it lightweight, but I really do not enjoy mixing paint on plastic.
Water brushes aren't my favorite to use. Luckily, you can use them with any brushes you want. See my favorite brushes here.
My Overall Thoughts
The Sakura Koi watercolor set is a great choice for beginners who want to start painting and aren't quite ready to invest in artist-grade colors. The colors are pigmented and easy to blend. Plus, they are so affordable, and getting into a new hobby can get so expensive.
If you do want to invest in artist-grade watercolors, I highly recommend the Daniel Smith essentials set. It's a few dollars more than the Koi set and you only get 6 colors, but they're the basic colors that you need for mixing.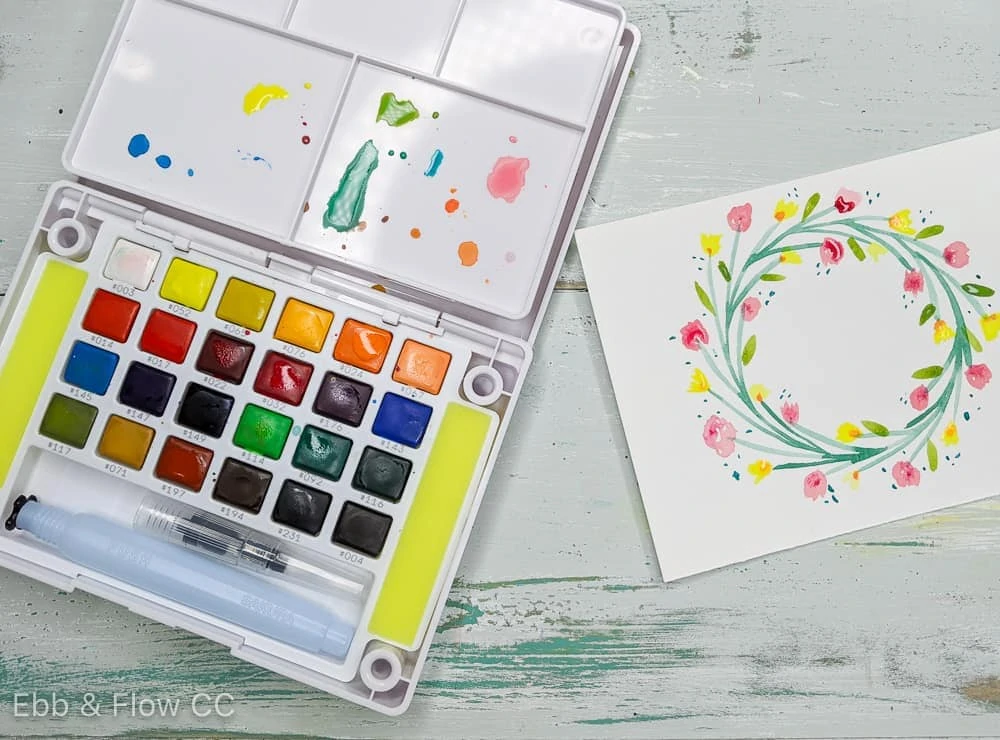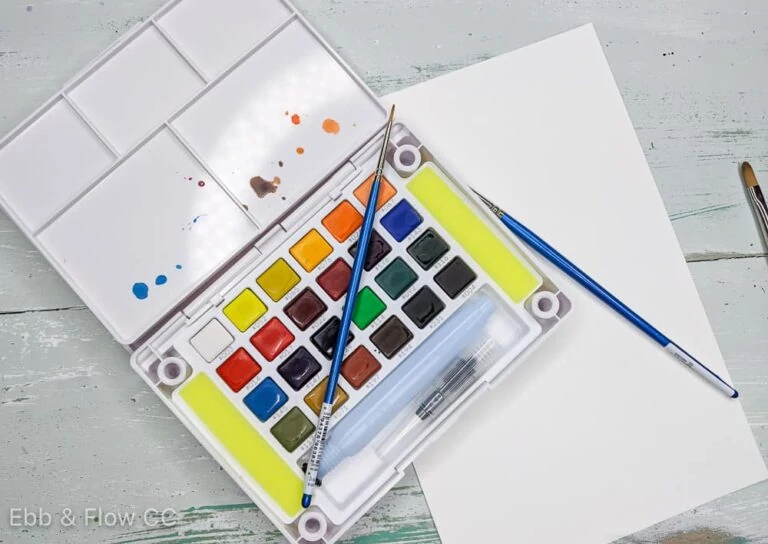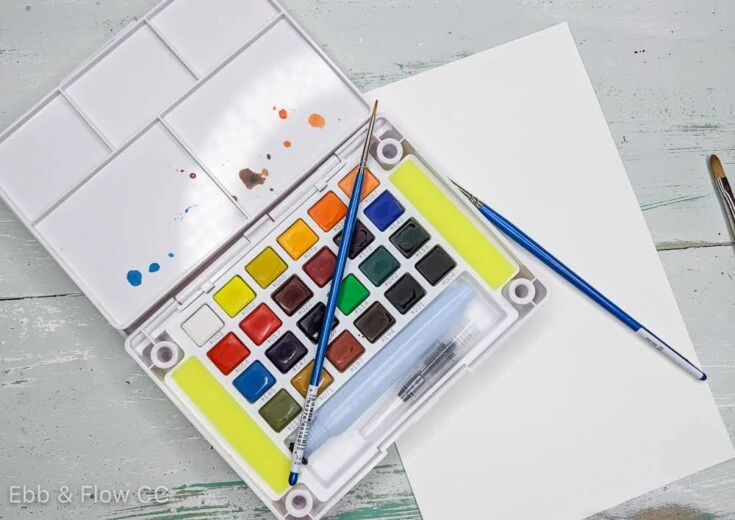 Yield:

1
Koi Watercolor Review - How I Test Watercolor Paints
This Koi watercolor review can help you determine if this paint is a good watercolor paint for beginners.
Materials
koi watercolor paint
watercolor paper
Instructions
Swatch your watercolor paint to see what colors come with the kit.
Test how the paint blends with water.
Try mixing two colors together to create a gradient.
Paint a layer and let it dry. Then add another layer to see how the paint layers.
Try the paint in both sketchbooks and regular watercolor paper.
Paint something you always paint and see how it turns out.
Notes
A hairdryer can speed up drying time.
Recommended Products
As an Amazon Associate and member of other affiliate programs, I earn from qualifying purchases.
You Might Also Like:
Pin for Later!