Is Schminke Horadam watercolor worth the price? Read this Schminke watercolor review to learn more about whether or not this pricy paint is worth the money.
You might also like this review of Sakura Koi watercolor paint.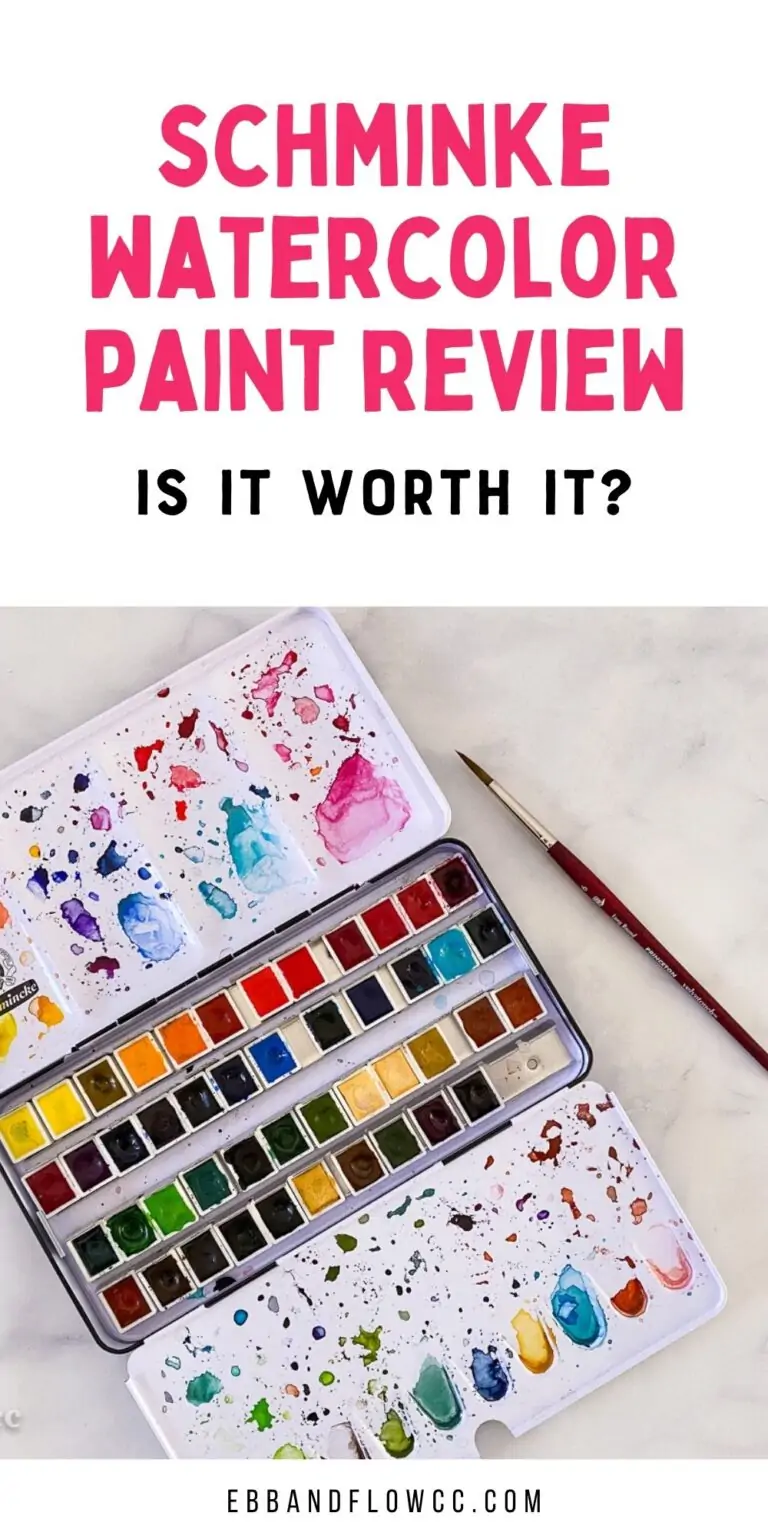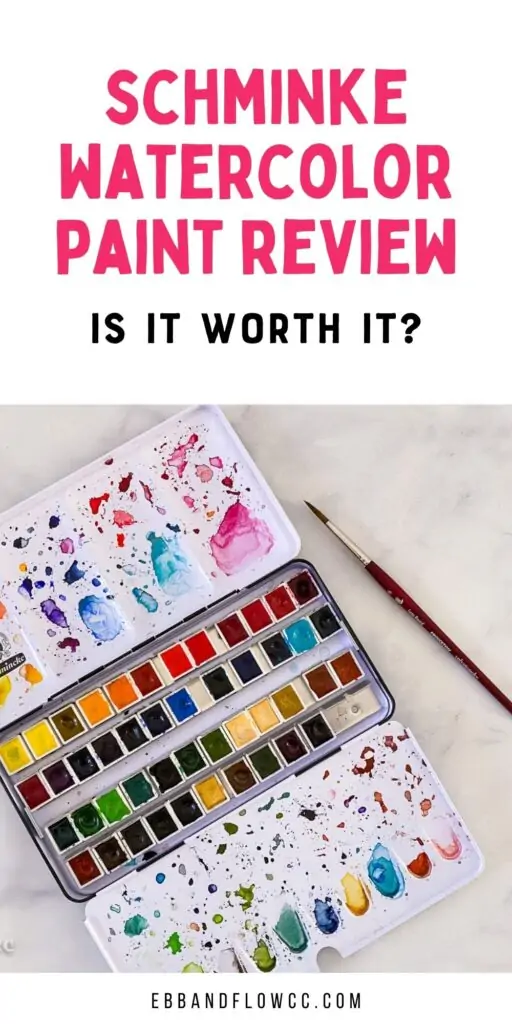 This post contains affiliate links. By purchasing an item through an affiliate link, I earn a small commission at no extra cost to you. As an Amazon Associate I earn from qualifying purchases.
It has been almost a year since I bought myself the Schminke Horadam watercolor paints and I'm ready to share my thoughts on them.
About Schminke Horadam Watercolor Paints
Schminke is a well-known German brand that produces high-quality paint. The Horadam watercolor paints are artist-grade paints and they also make a student-grade line called Akademie.
The Schminke Horadam paint line contains over 140 colors that are available in tubes, full pans, and half-pans. They also have over 30 special edition colors that are available in tubes.
Schminke Horadam watercolor paint is not vegan and contains ox gall.
The paint is highly pigmented, most of the colors are light-fast, 95 of the colors are single pigment colors, and a lot of the colors are highly granulating.
Schminke Watercolor Review
This paint is pretty expensive in the United States, but completely worth the price for artist-quality watercolor paint.
What I Love about Schminke Horadam
I love these paints so much. Here are a few of my favorite things.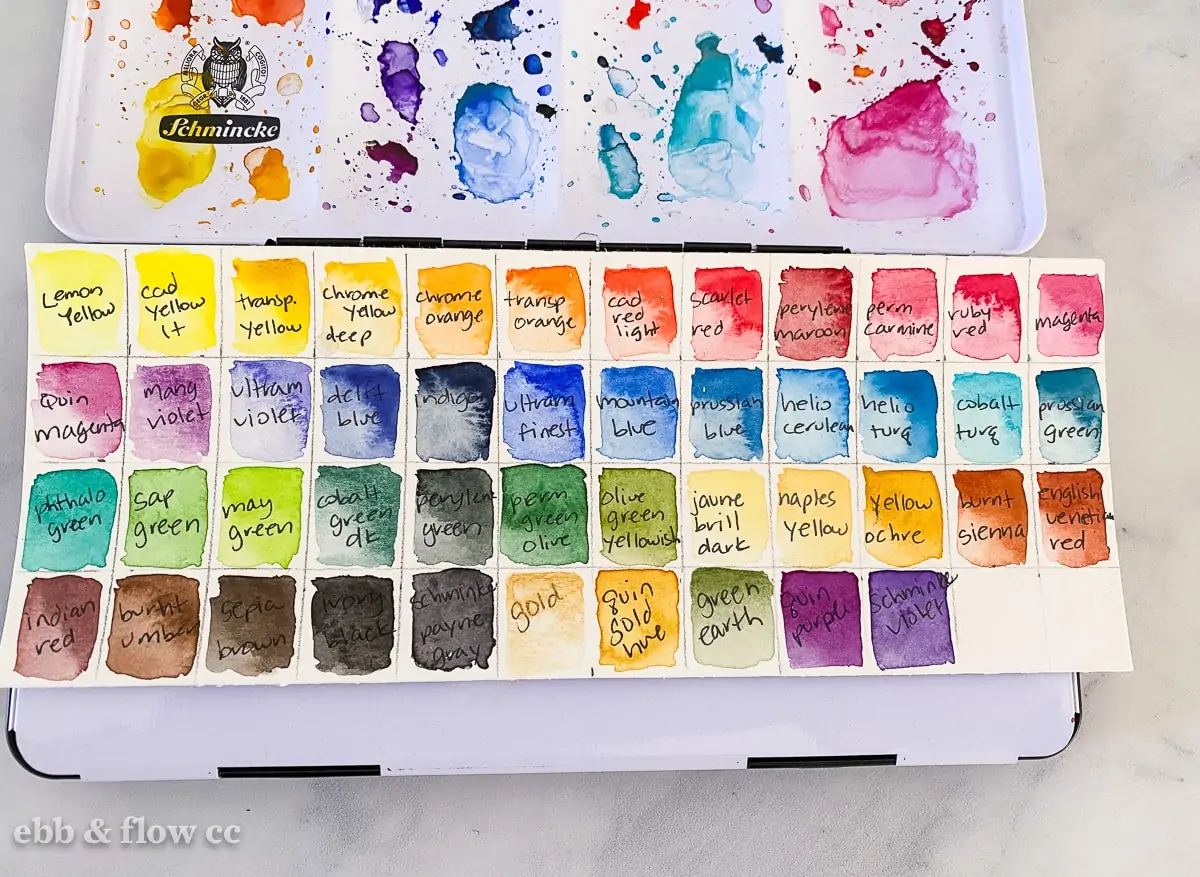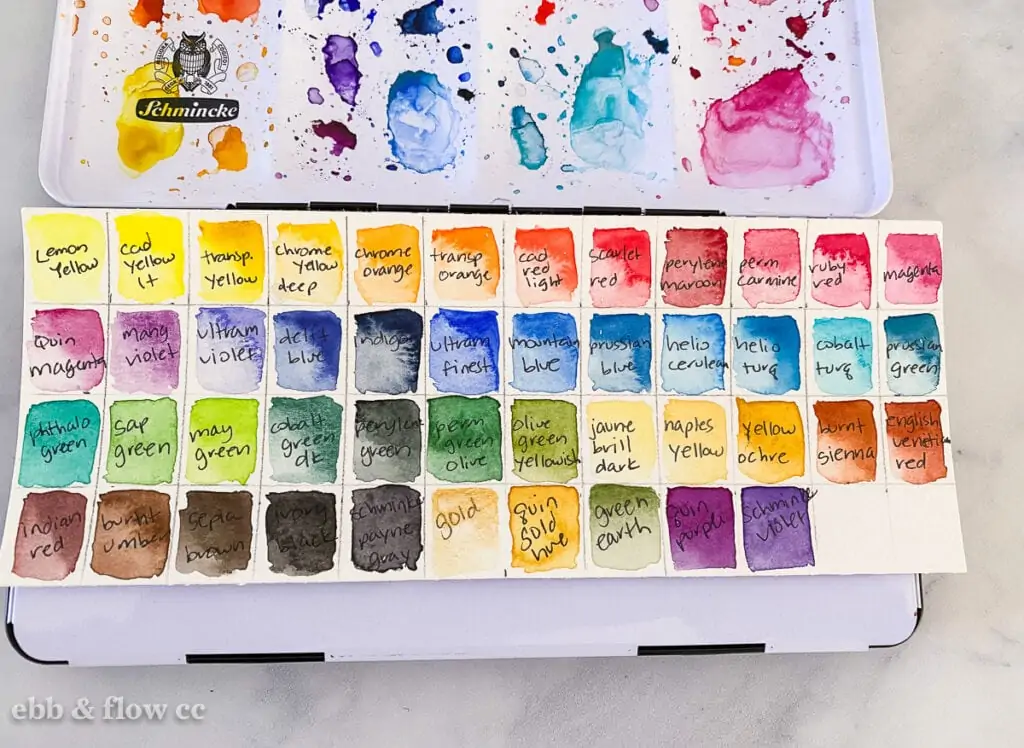 Variety of Colors
I bought the set of 36 colors, which comes in a metal tin with room for 48 half-pans. When I ordered the set, I added a few of my must-have colors. I've since ordered more colors and my set is almost complete at 46 colors.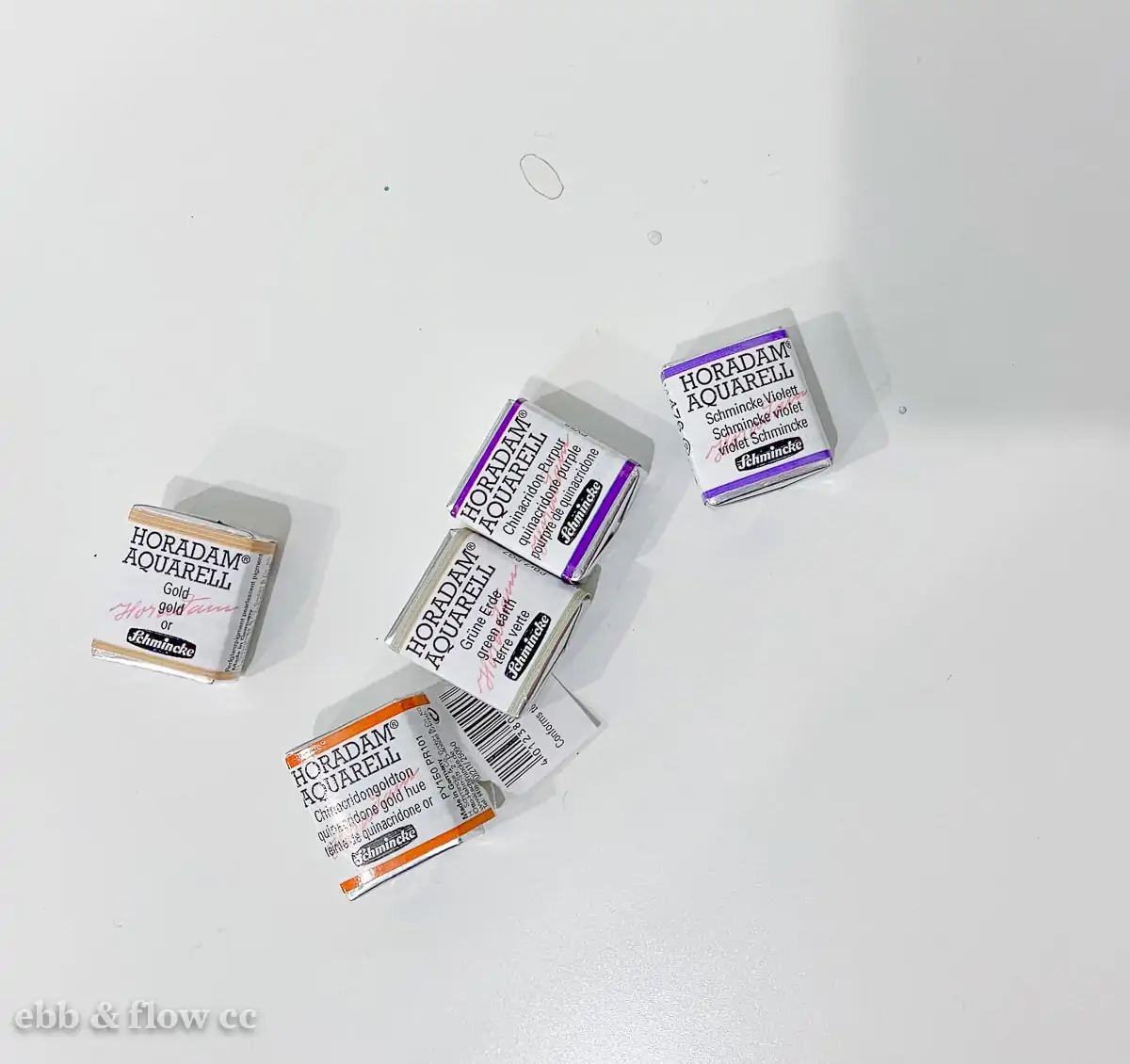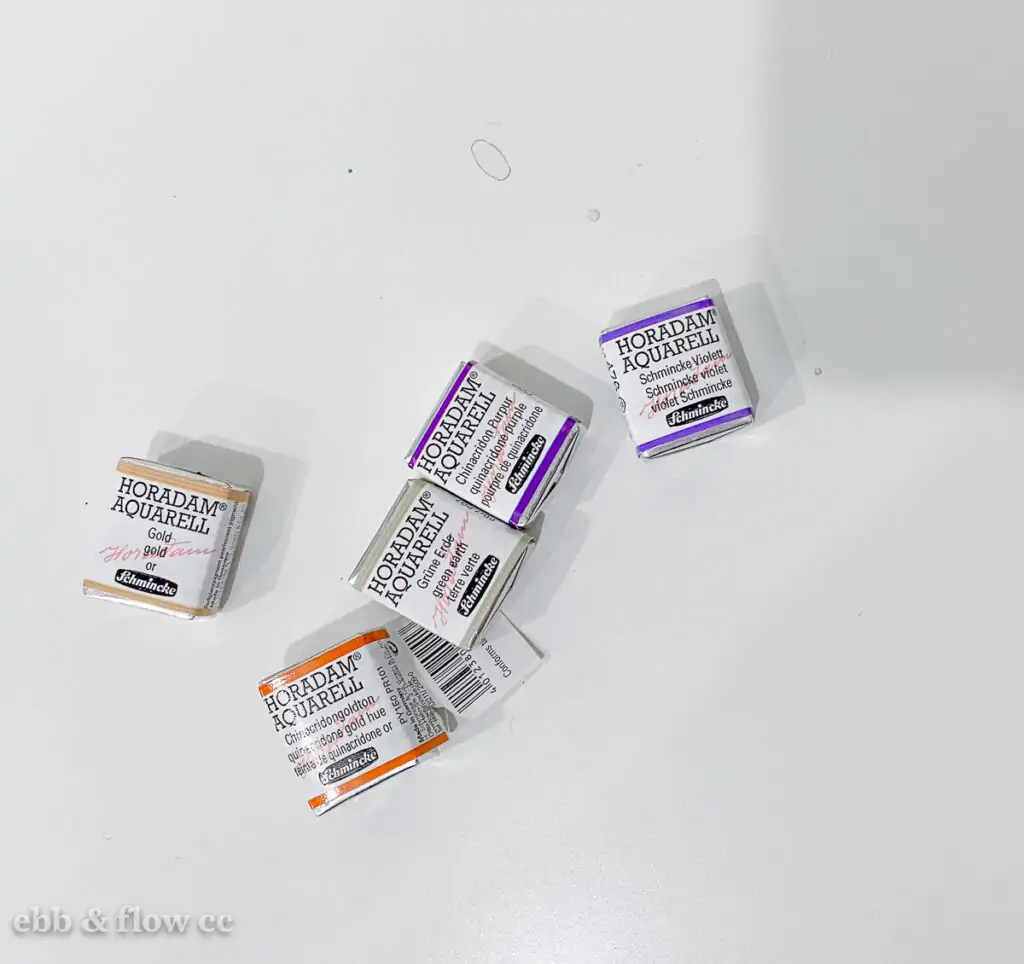 The set has some gorgeous colors that I would have never bought or tried on my own. It also has some unique colors that I've never heard of.
My favorites are ultramarine violet, cobalt green dark, and Venetian red. These colors granulate like crazy and are so fun to paint with.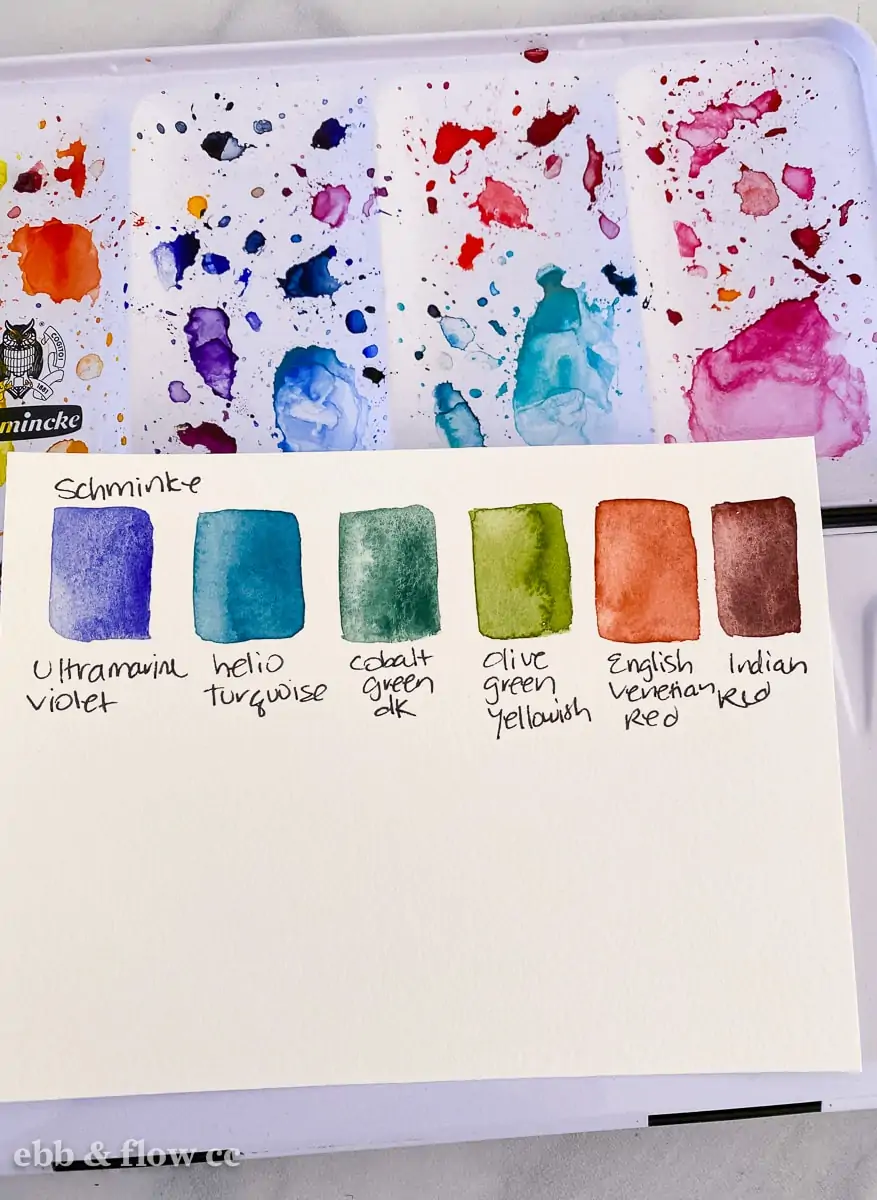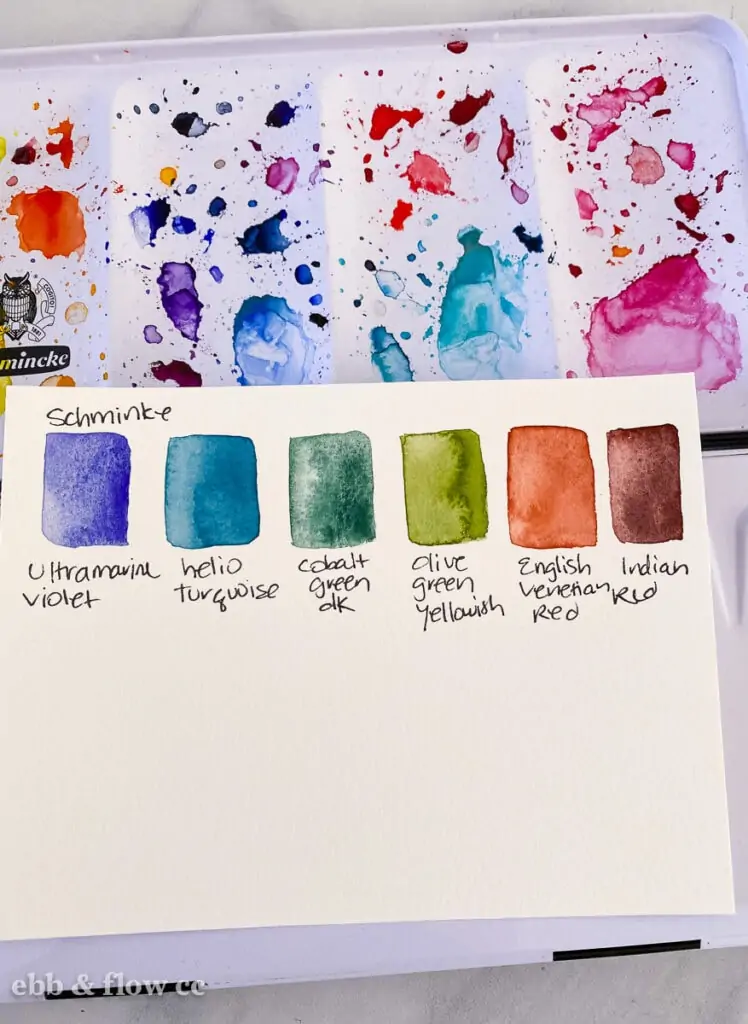 If you love purple, you will need to add purple because this set was pretty lacking. Purple is my least favorite color, but I love using it for shadows and florals.
Ease of Reactivation
My first impression when I first painted with these paints was how creamy they are. They re-wet so easily and the colors are so pigmented.
It's so easy to paint when the mood strikes me. There's no need to wait around for the paint to soak up the water.
Quality of Paint
This is probably the nicest paint that I own. I think it's even nicer than my beloved Daniel Smith paint.
The granulating colors are absolutely stunning.
These paints are nice and pigmented. They look amazing at full strength and when they're diluted. I find that I can dilute them a lot and they still look amazing.
It's also nice that the paints are available in half-pan, full pan, and tubes.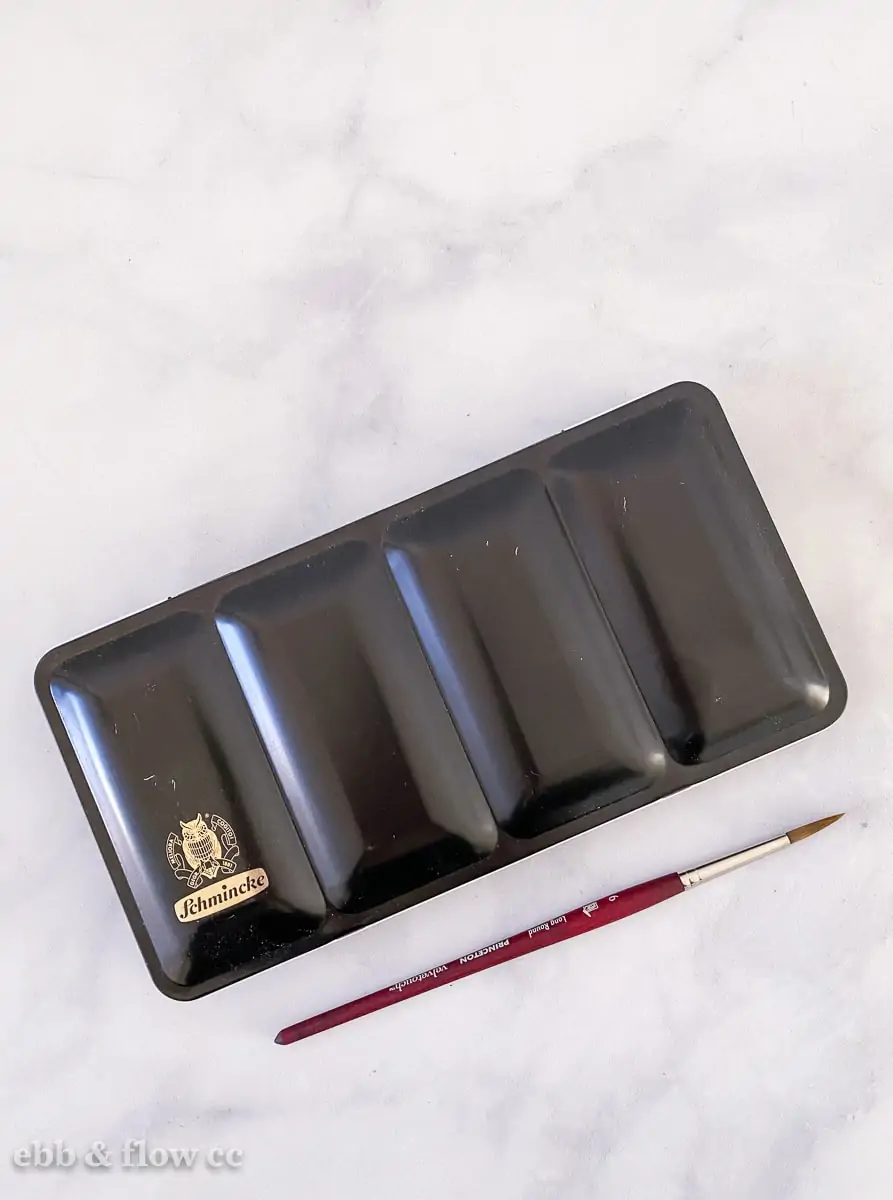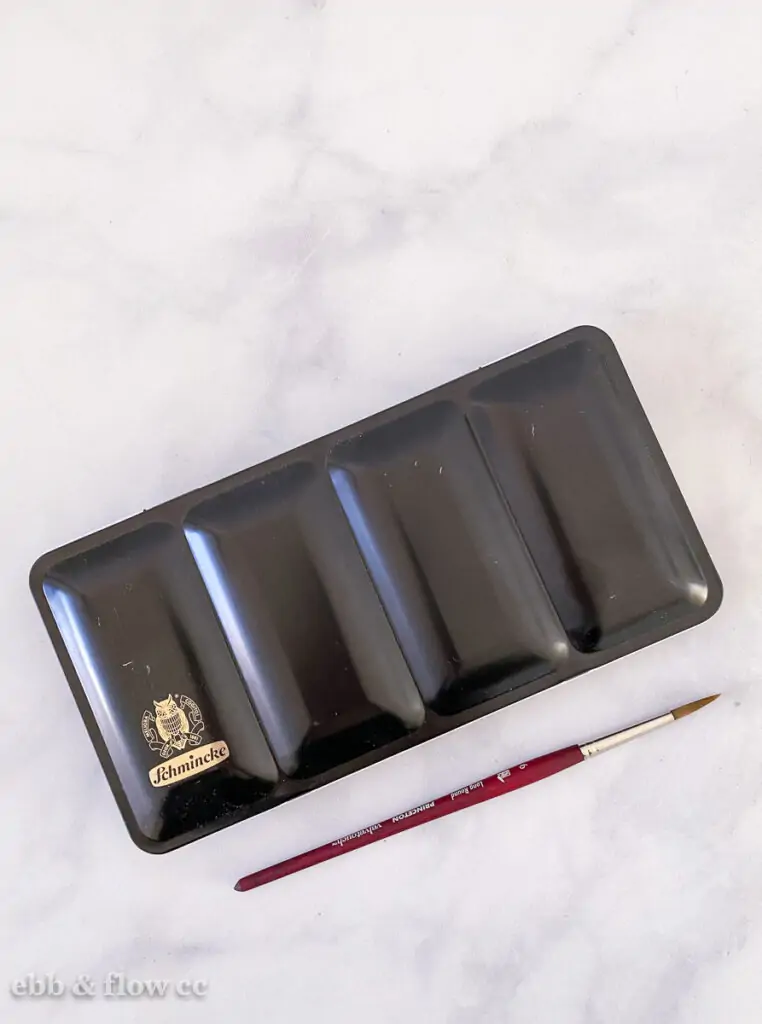 What I Don't Love
There are a few things that I don't love, but they're pretty minimal.
Ease of Buying New Colors
I wish that Blick sold open stock pans because I order from them all the time.
Instead, I save up my order until I need a lot and just order from Jackson's to save some money.
Price
I feel bad recommending these pricy paints because they're so expensive. As a newer artist, I know that buying quality art supplies can be difficult.
Good thing they last forever!
The Size of the Palette
This isn't a complaint of mine, but one that I've heard from others. It's a bit big, but it holds 48 colors, so it's to be expected.
I've traveled with this set and it's not really an issue for me.
I know that other people also don't like the fold-out mixing area, but it's not an issue for me. There's never enough mixing room in my opinion!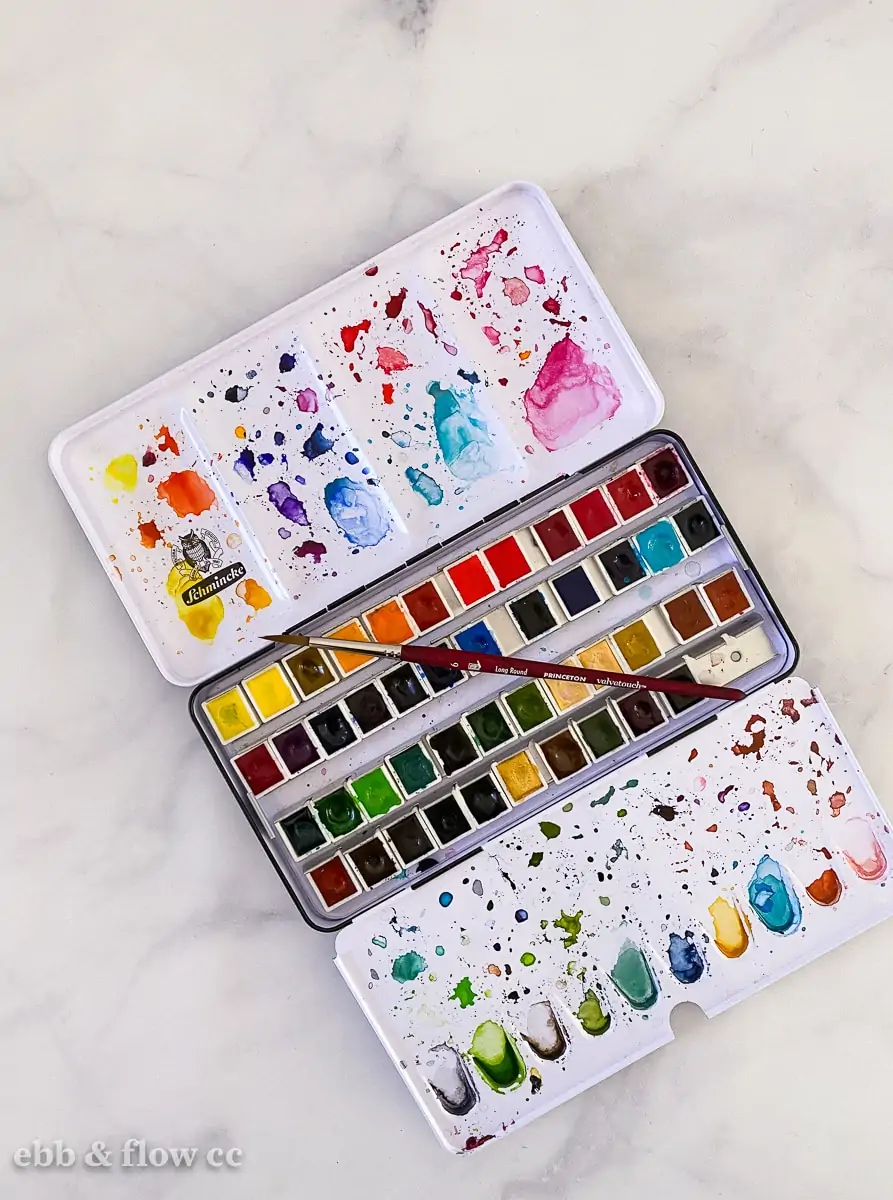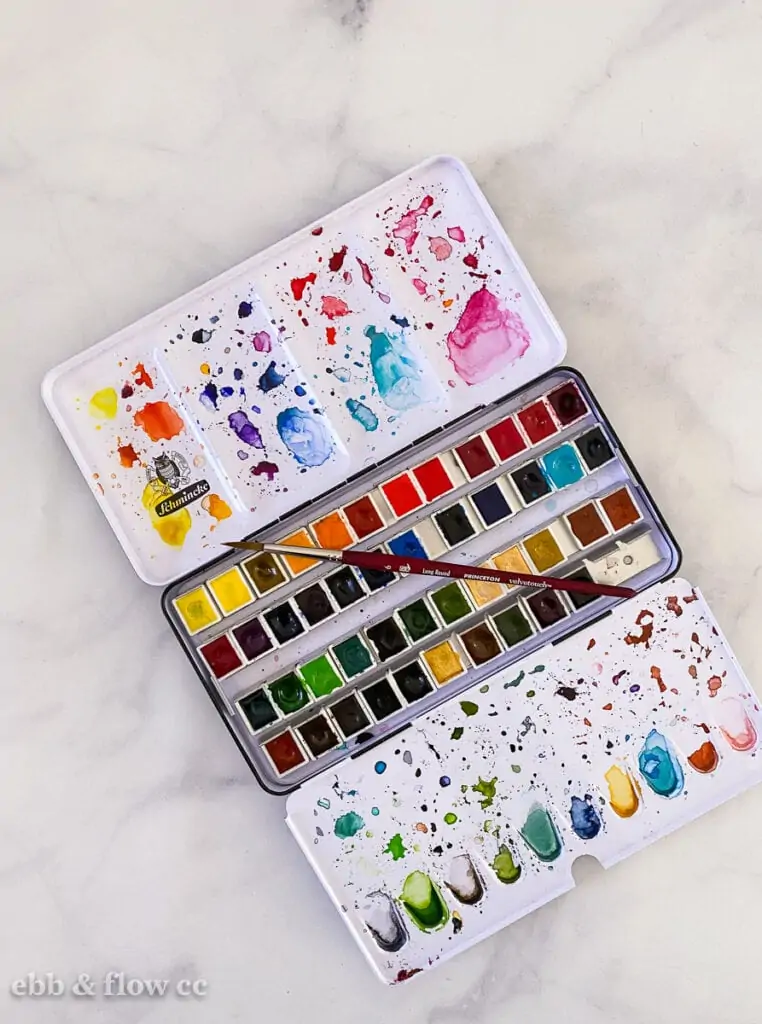 I love that it's a metal tin and not cheap plastic. It's such a pleasure to mix on.
Overall Thoughts
I highly recommend Schminke watercolor paint. It's quite a splurge, but really worth saving up for a set.
I think everyone has something that they like to splurge on. For some people, it's clothing or purses. For me, it's art supplies.
If you're like me, this is absolutely the ultimate splurge.
I love painting with these paints. It's such a pleasure because they're so creamy and so easy to rewet.
Where to Buy Schminke Horadam Watercolor Paint
If you're in the United States like I am, the cheapest place to buy them is Jackson's Art in England. They also carry open stock paint in half-pans and full pans.
Blick carries sets, but at this time, they only sell the tubes open stock. Hopefully, they will sell the pans in the future.
And Amazon carries them as well.
You can also try the dot cards to see which colors you like. Jacksons | Blick | Amazon
You Might Also Like:
Pin for Later!