Easy Watercolor Sketchbook Ideas
These easy watercolor sketchbook ideas are great for when you don't know what to paint. No artistic skills are needed.
You might be interested in these watercolor tutorials for beginners.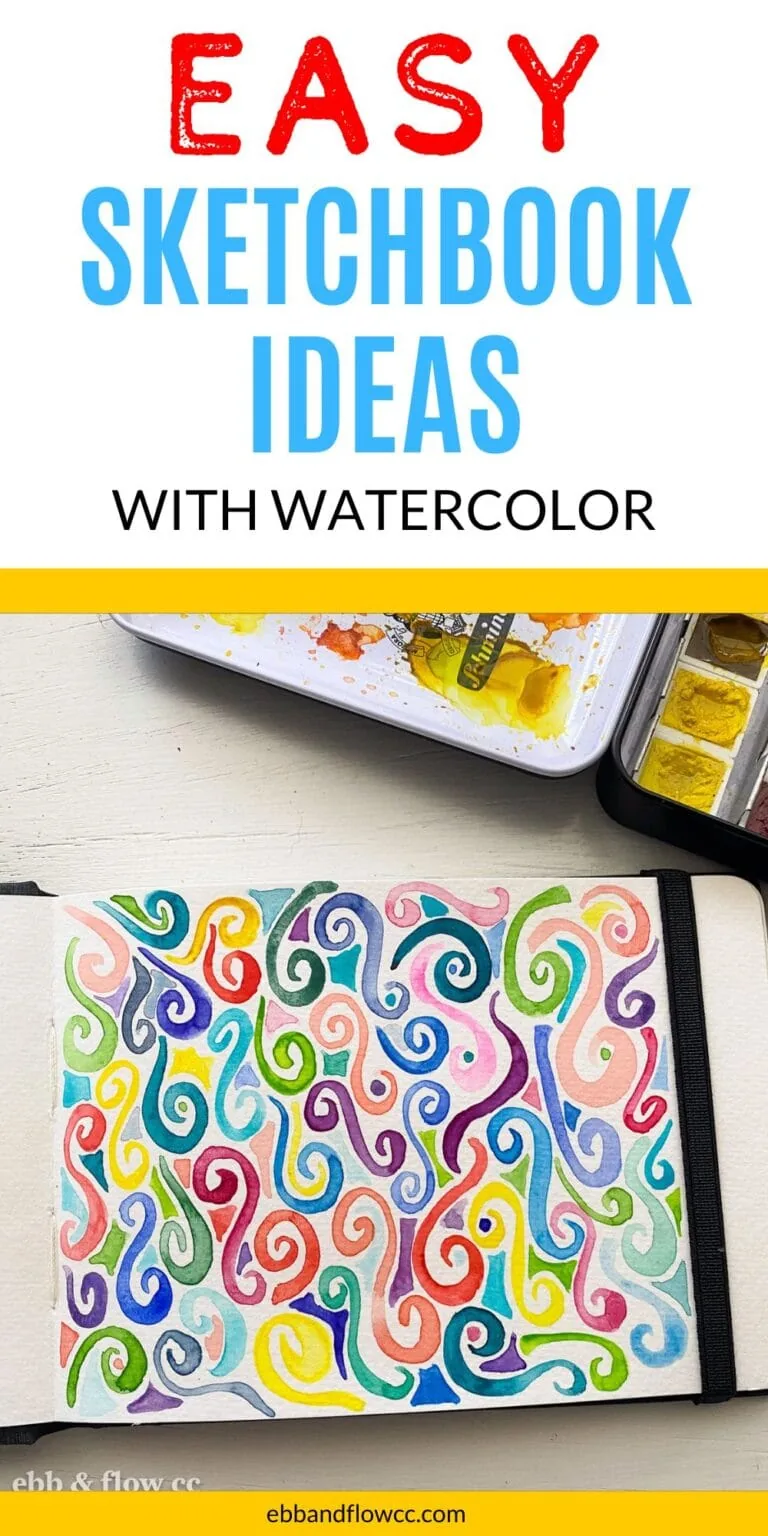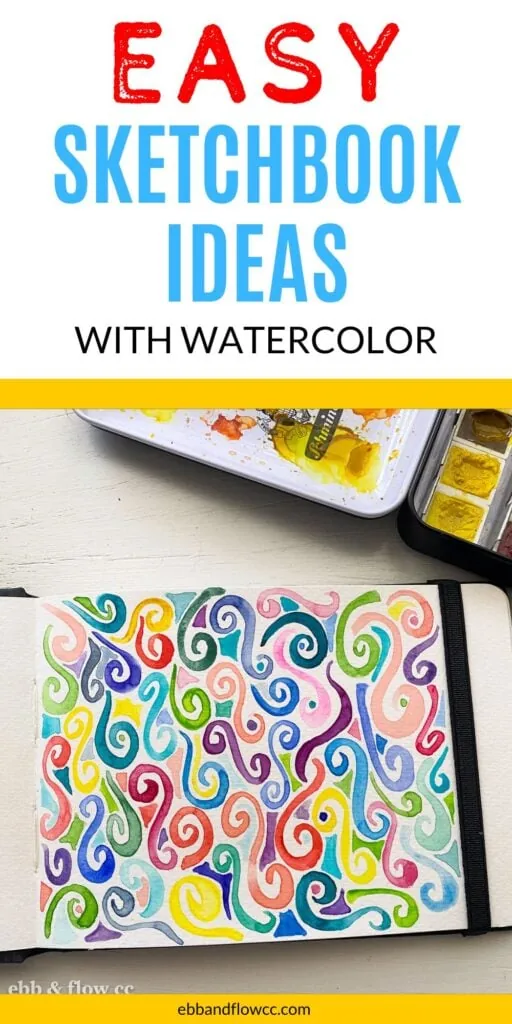 This post contains affiliate links. By purchasing an item through an affiliate link, I earn a small commission at no extra cost to you. As an Amazon Associate I earn from qualifying purchases.
A sketchbook is the perfect place to practice new ideas for color combinations and art supply combinations or to figure out new subjects.
I love using my watercolor sketchbook to explore ideas, but they're also a great place to warm up and get those creative juices flowing.
Simple painting ideas can be a great place to start when you don't know where to start.
Get Art Prompts
If you like these ideas, sign up for my monthly art prompts. Every month I send a new list of art prompts and a mini color palette.

Click anywhere in this box to sign up.
Easy Watercolor Sketchbook Ideas
I used watercolor paint for these ideas, but most can be adapted for other art supplies. Some of the tutorials use micron pens and a Posca pen as well.
You can read about my favorite watercolor sketchbooks here.
Feel free to use these ideas and adapt them as you wish. Use other supplies to add more details and texture. This is such a fun way to help develop your art style.
These sketchbook ideas are all really simple. Most of these ideas are relaxing and help quiet your mind so that you can make more art.
Reverse Coloring Book
There are reverse coloring books that you can buy, but it's fun to make your own.
Add a bunch of blobs of color onto the paper. Let the colors mix where they meet. Let the paint dry.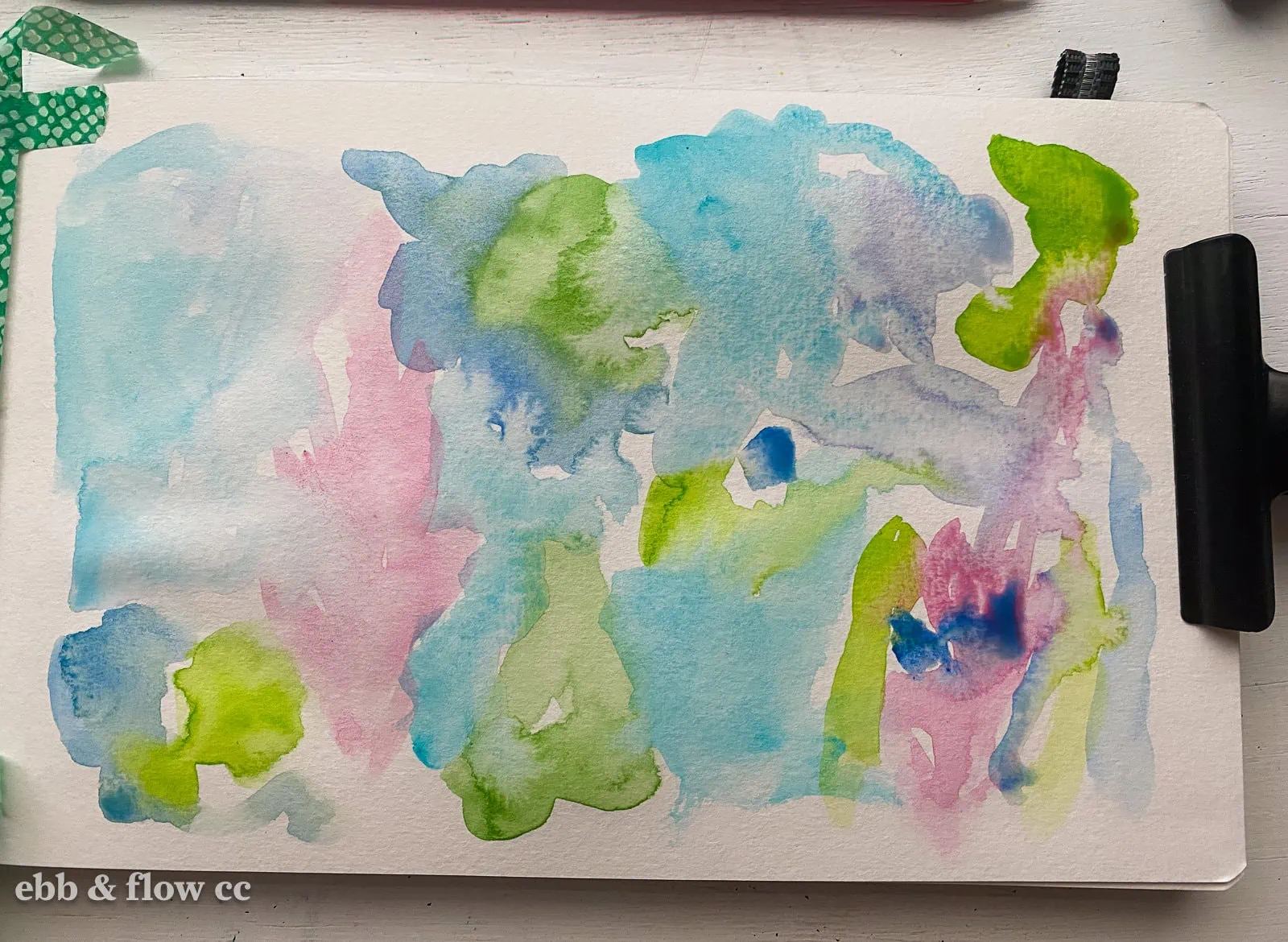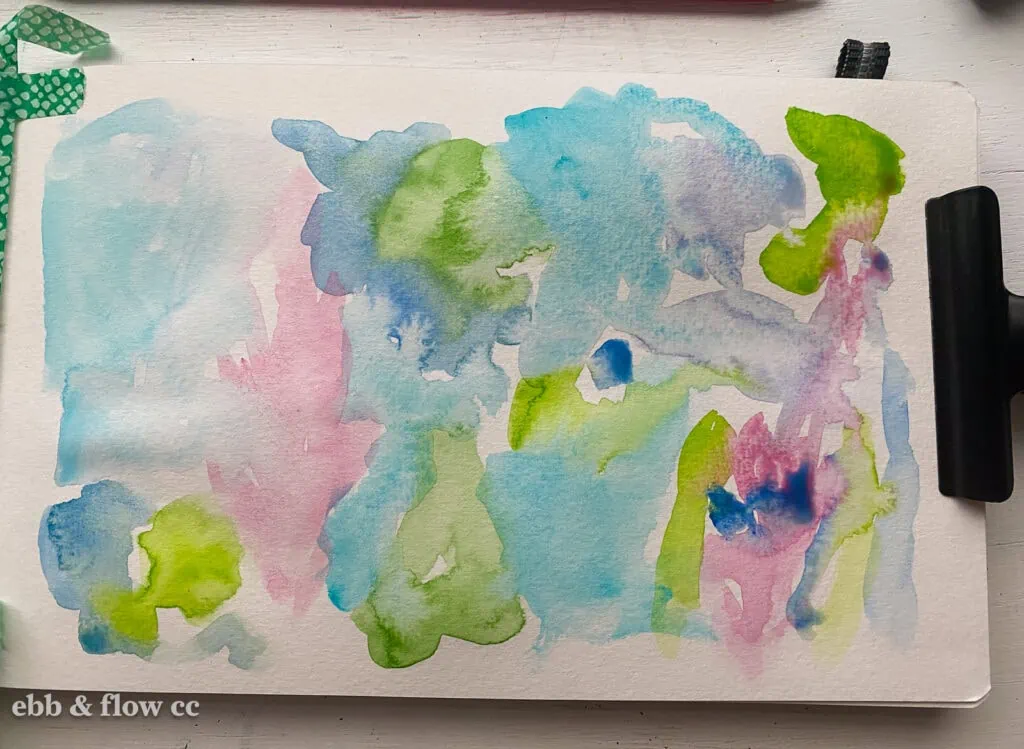 Then draw on top of the blobs. The colored blobs don't have to correspond 100% to what you draw.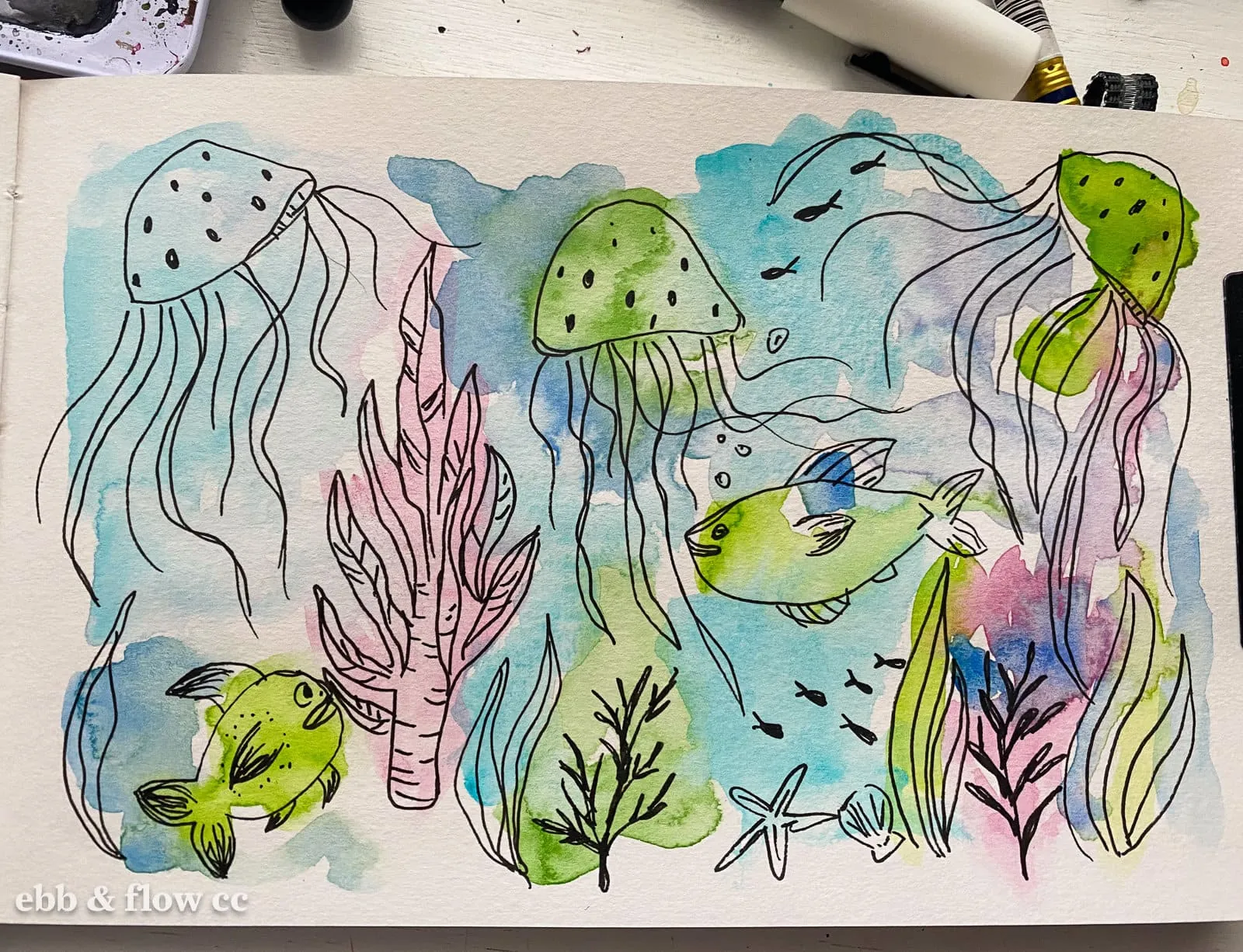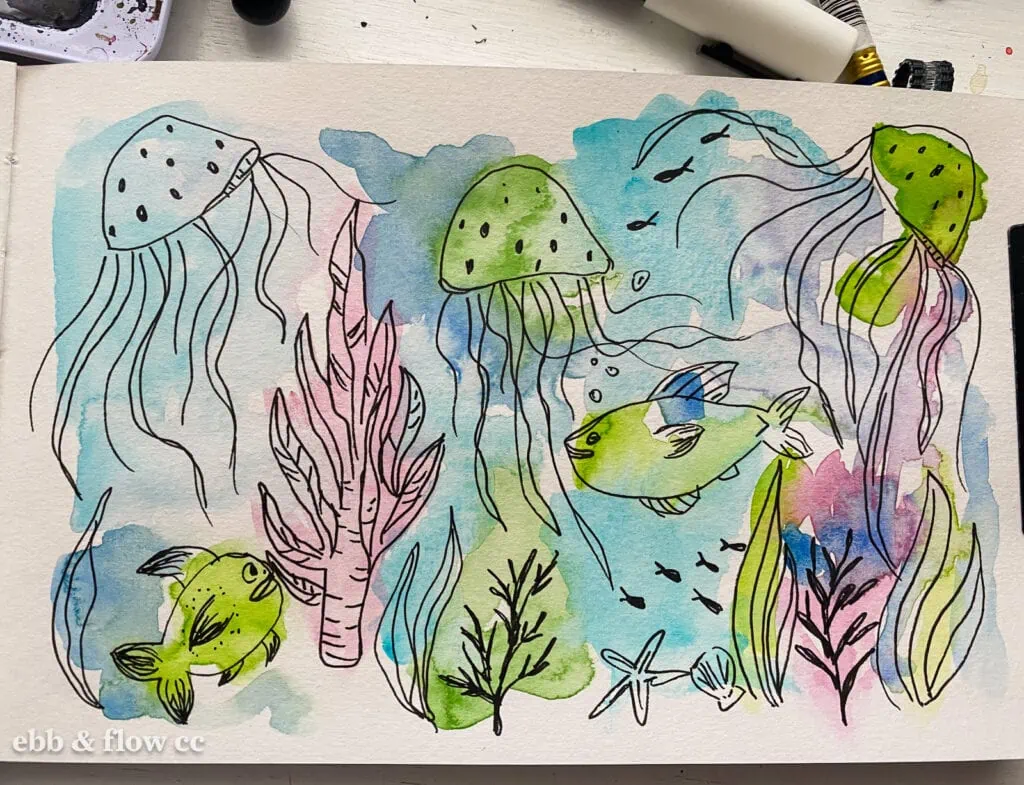 Here's another version that I did a few months ago.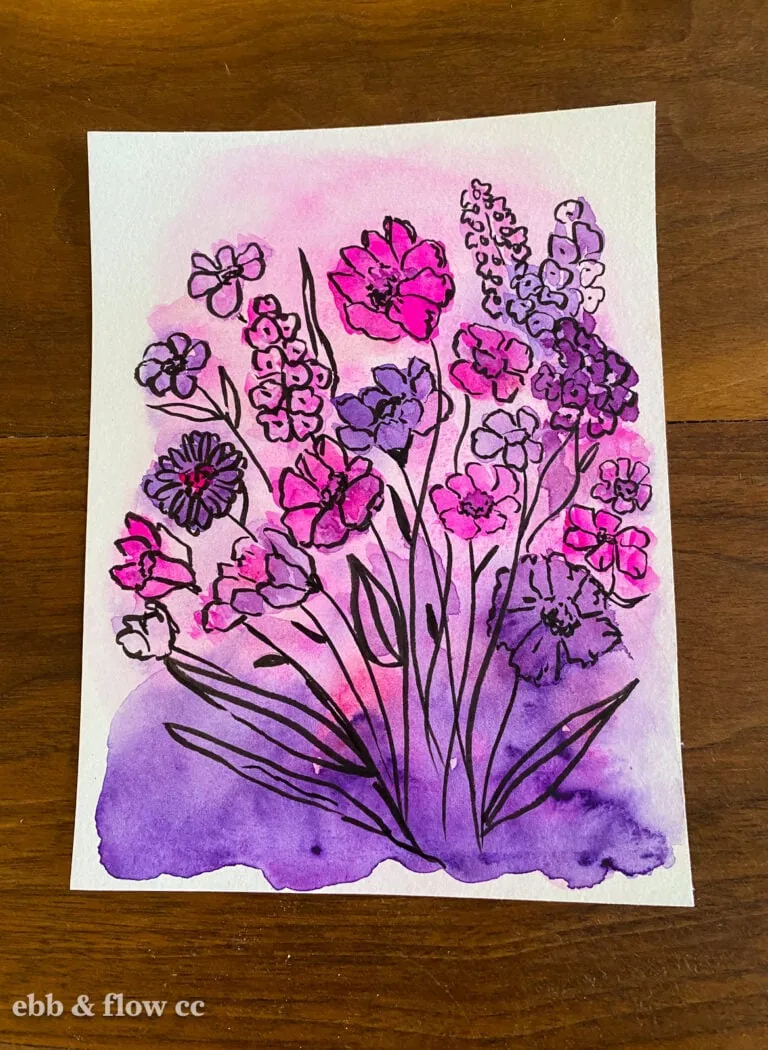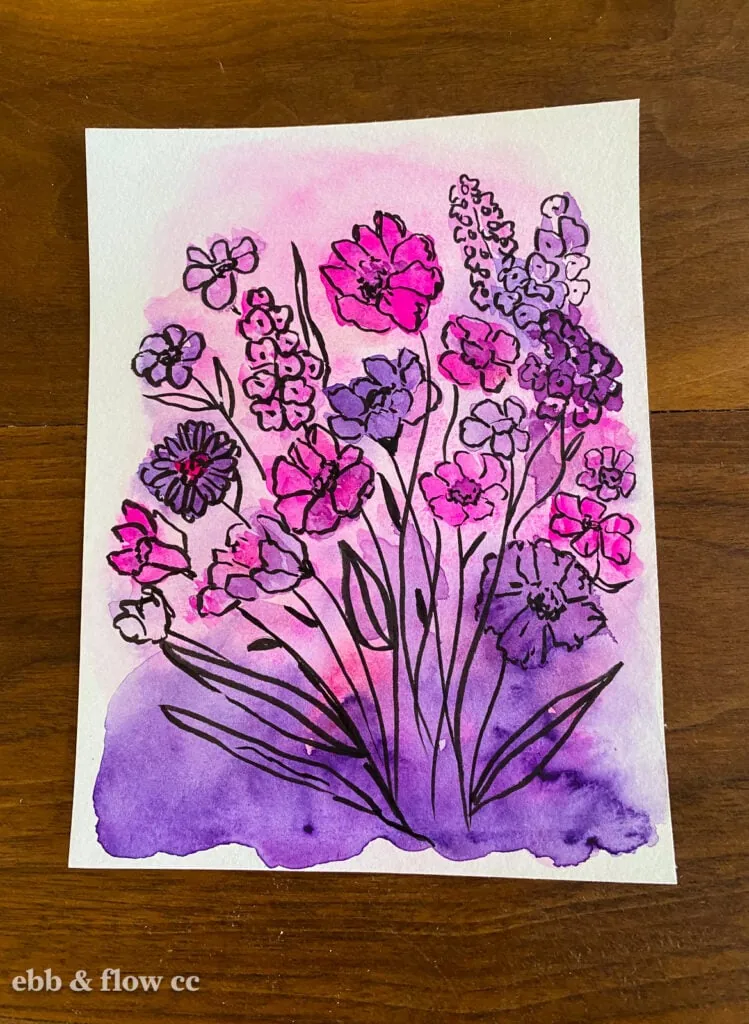 Blobs
This is a variation of the idea, but it's also really fun.
Paint one-color blobs on the page and let them dry.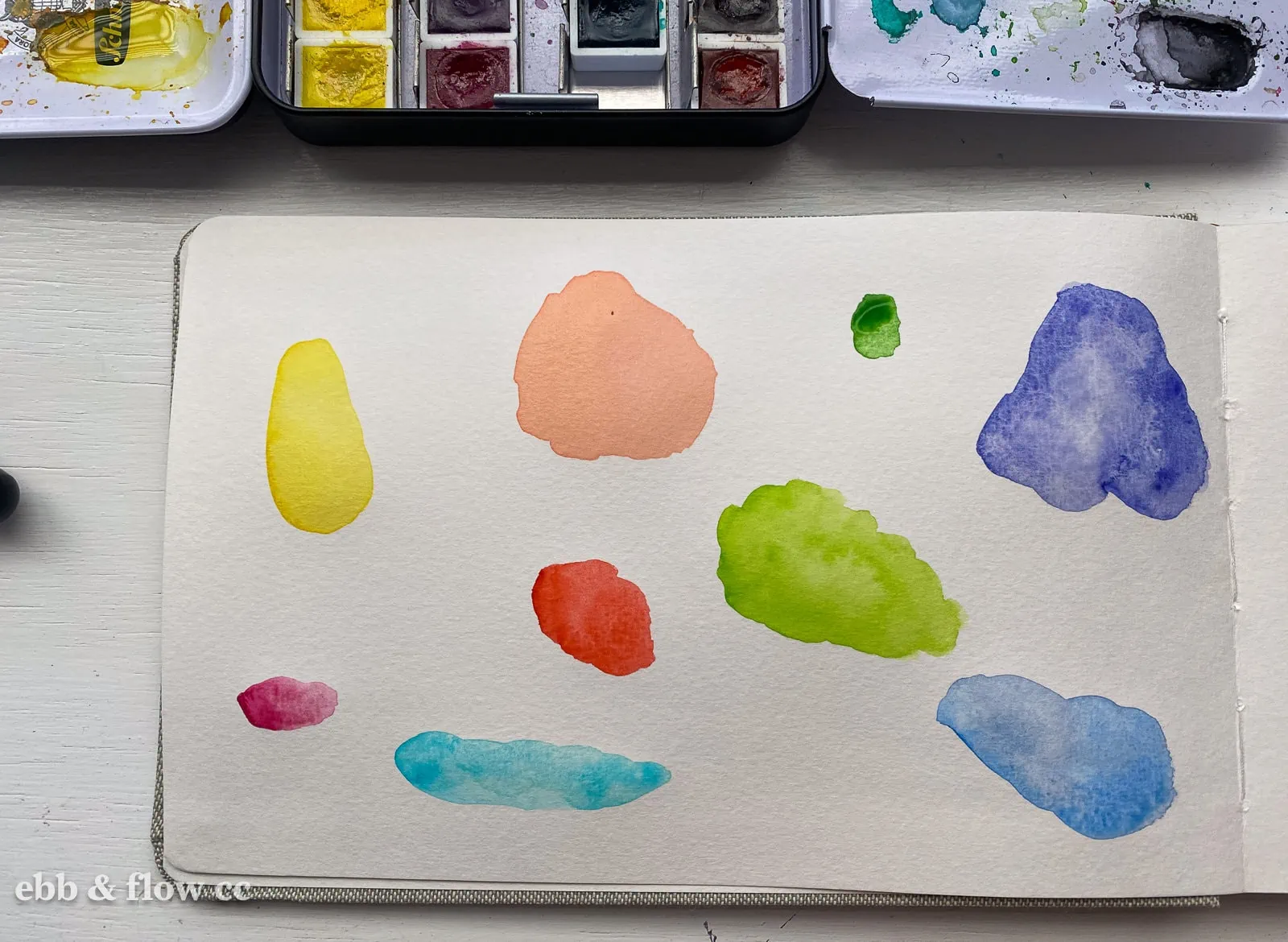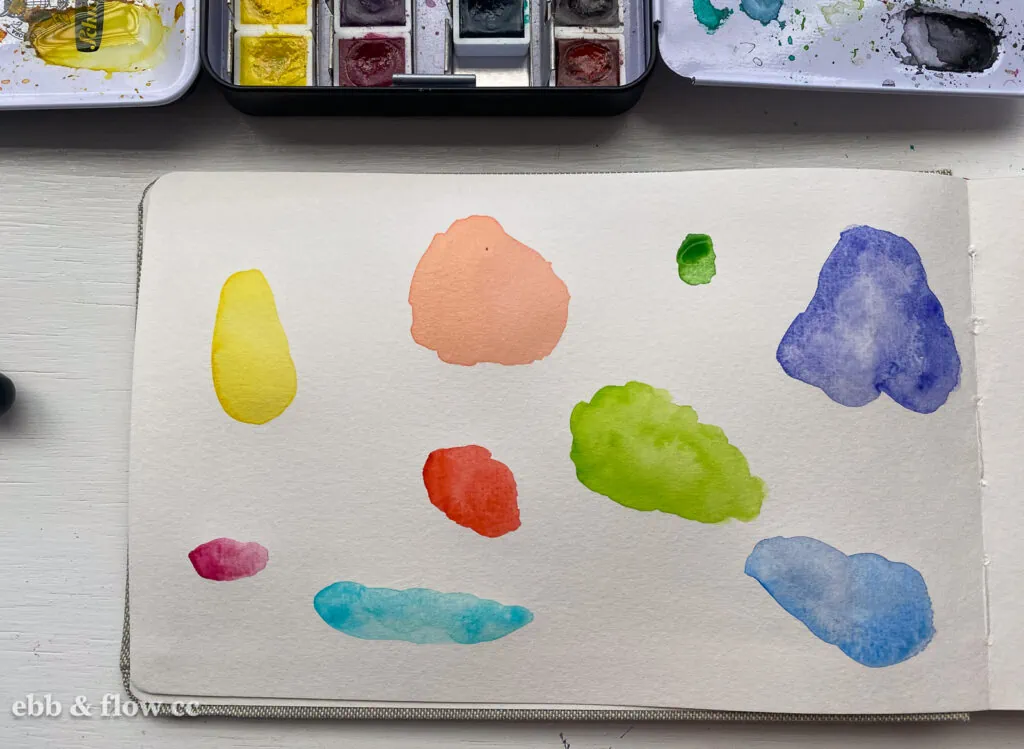 Then use a pen to draw on the blobs to create illustrations.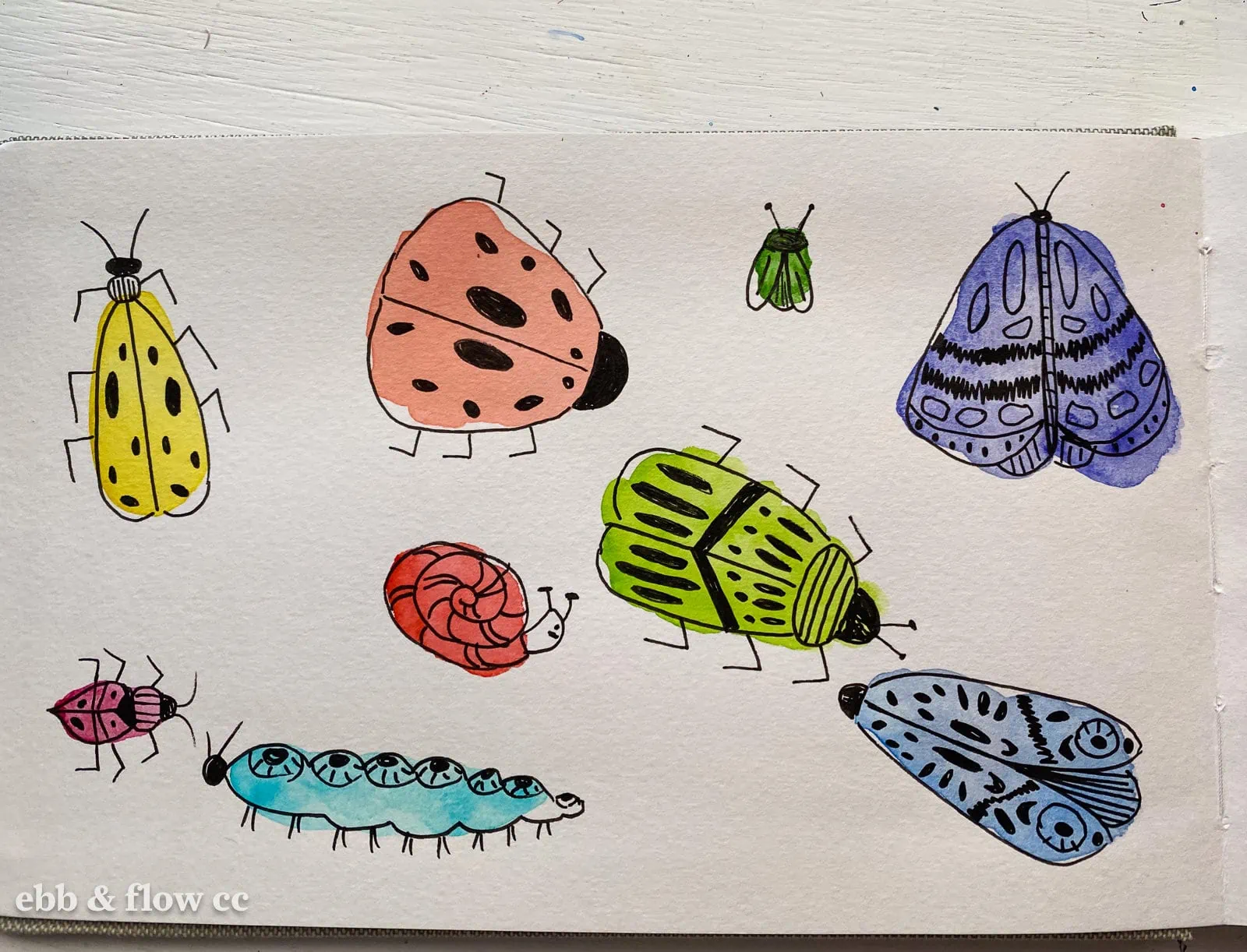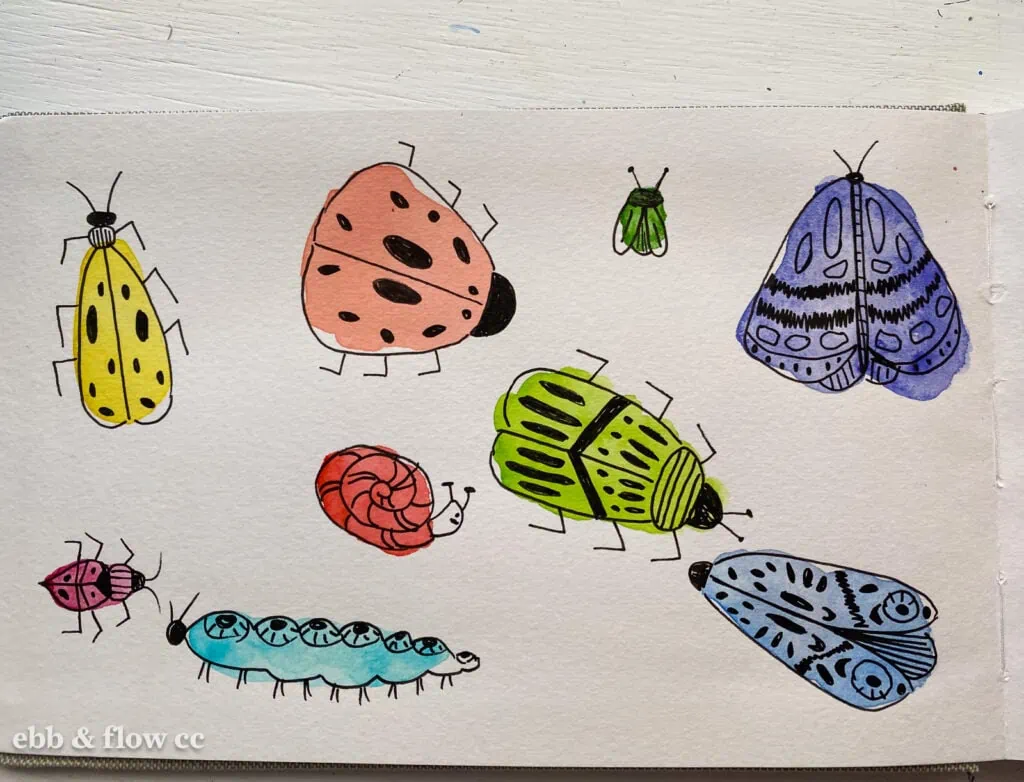 I drew bugs, but I've made monsters, flowers, ghosts, and even characters. Let your imagination go wild. The sillier, the better.
Fill in the Scribble
This is another simple idea. Draw a scribble on the paper and fill it in.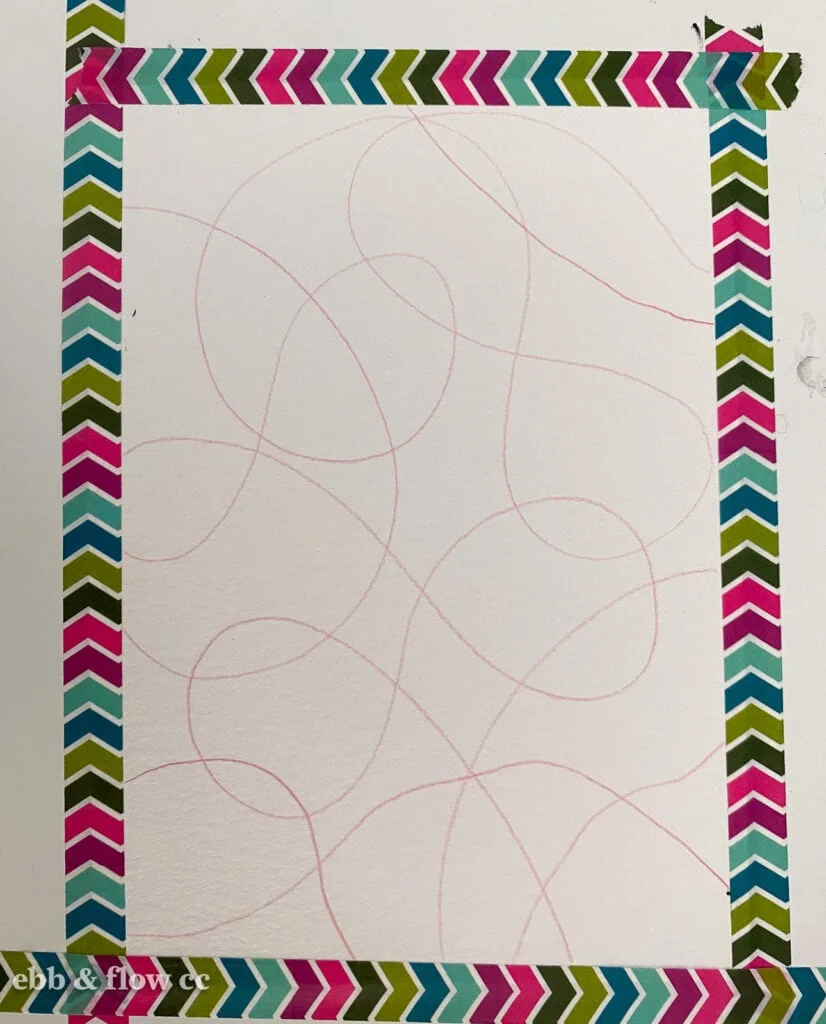 Paint areas that don't touch so that the paint doesn't bleed. I used shades of blues and greens for this version.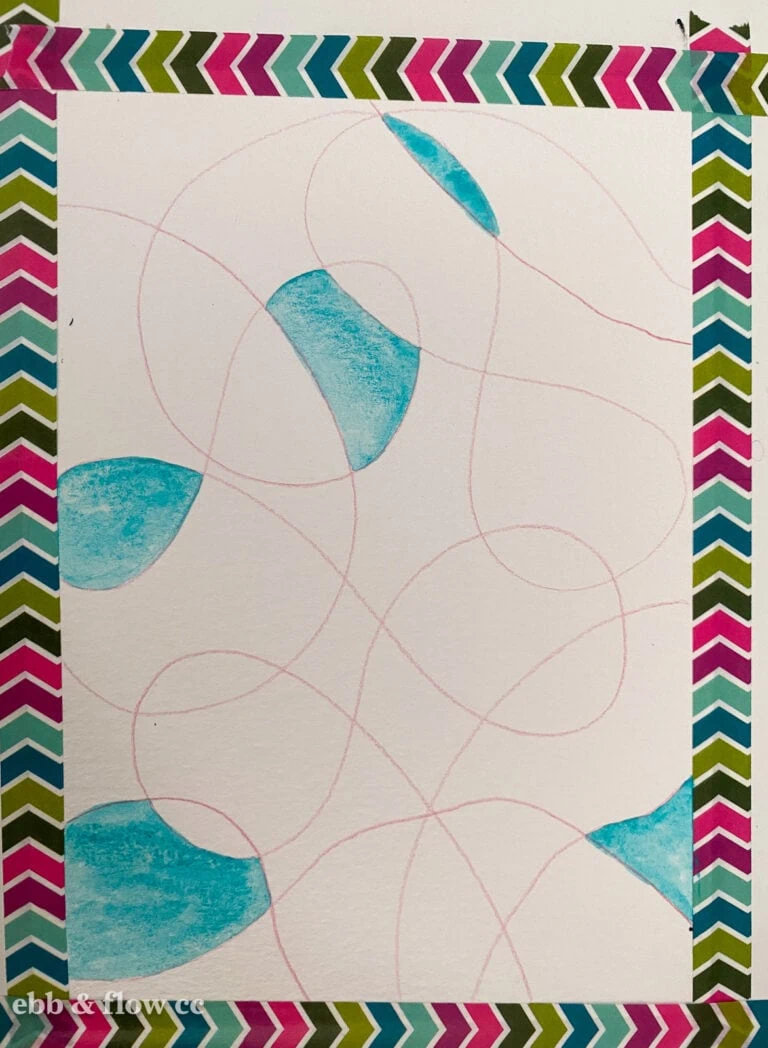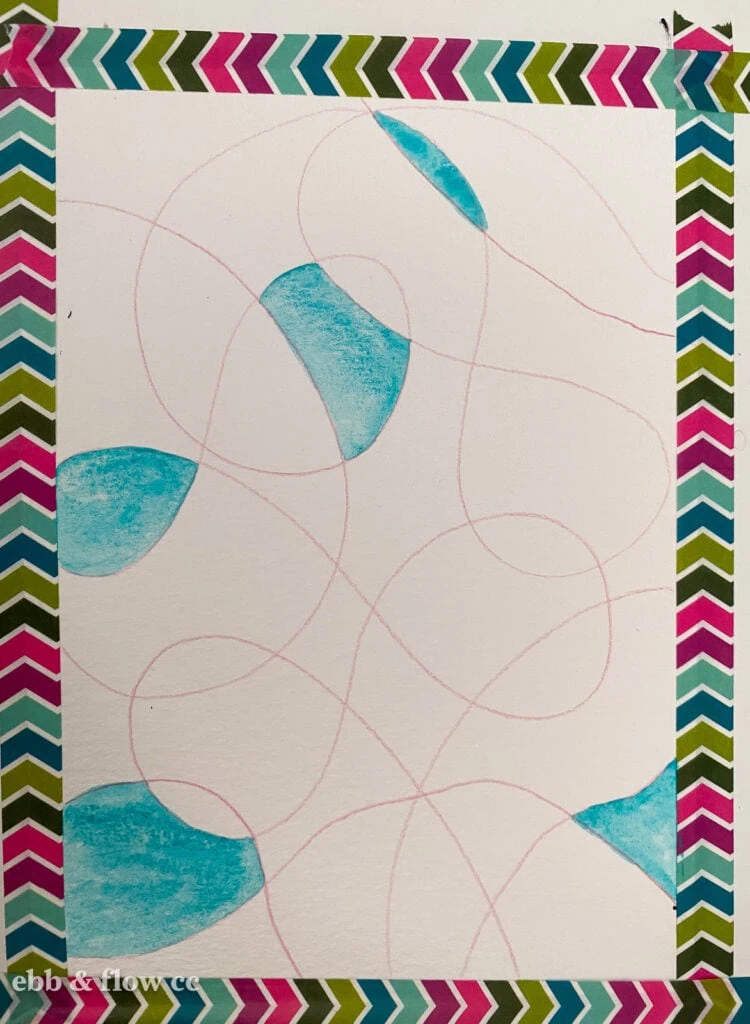 Keep filling it in until it's done.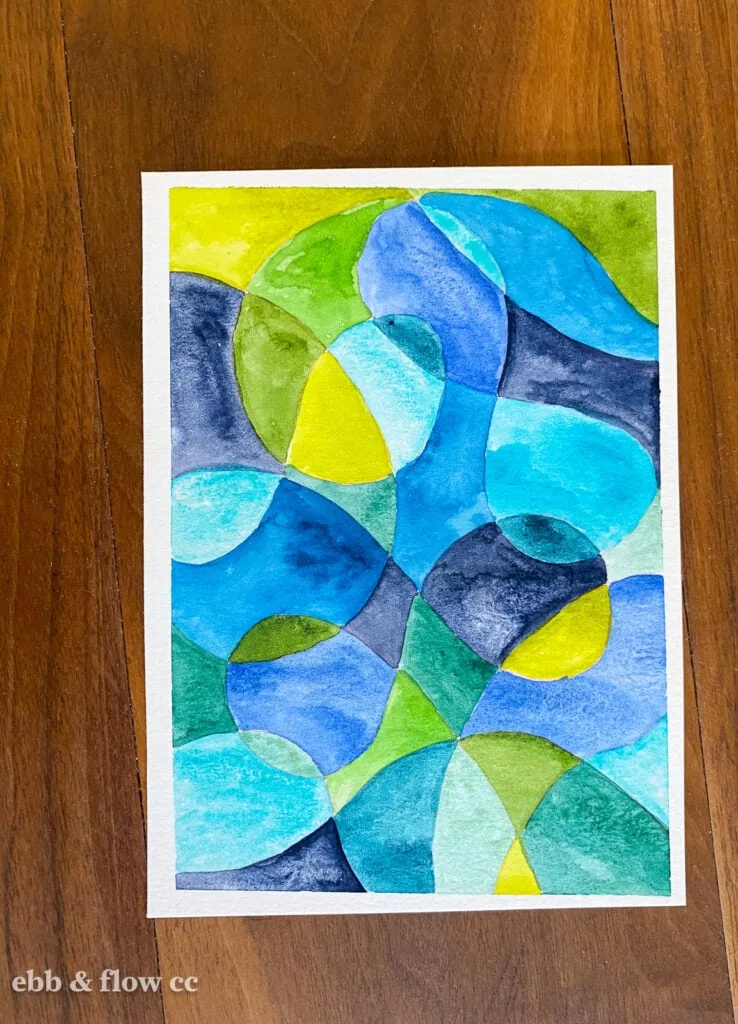 Patterns
When I'm stuck for ideas, I like to paint patterns.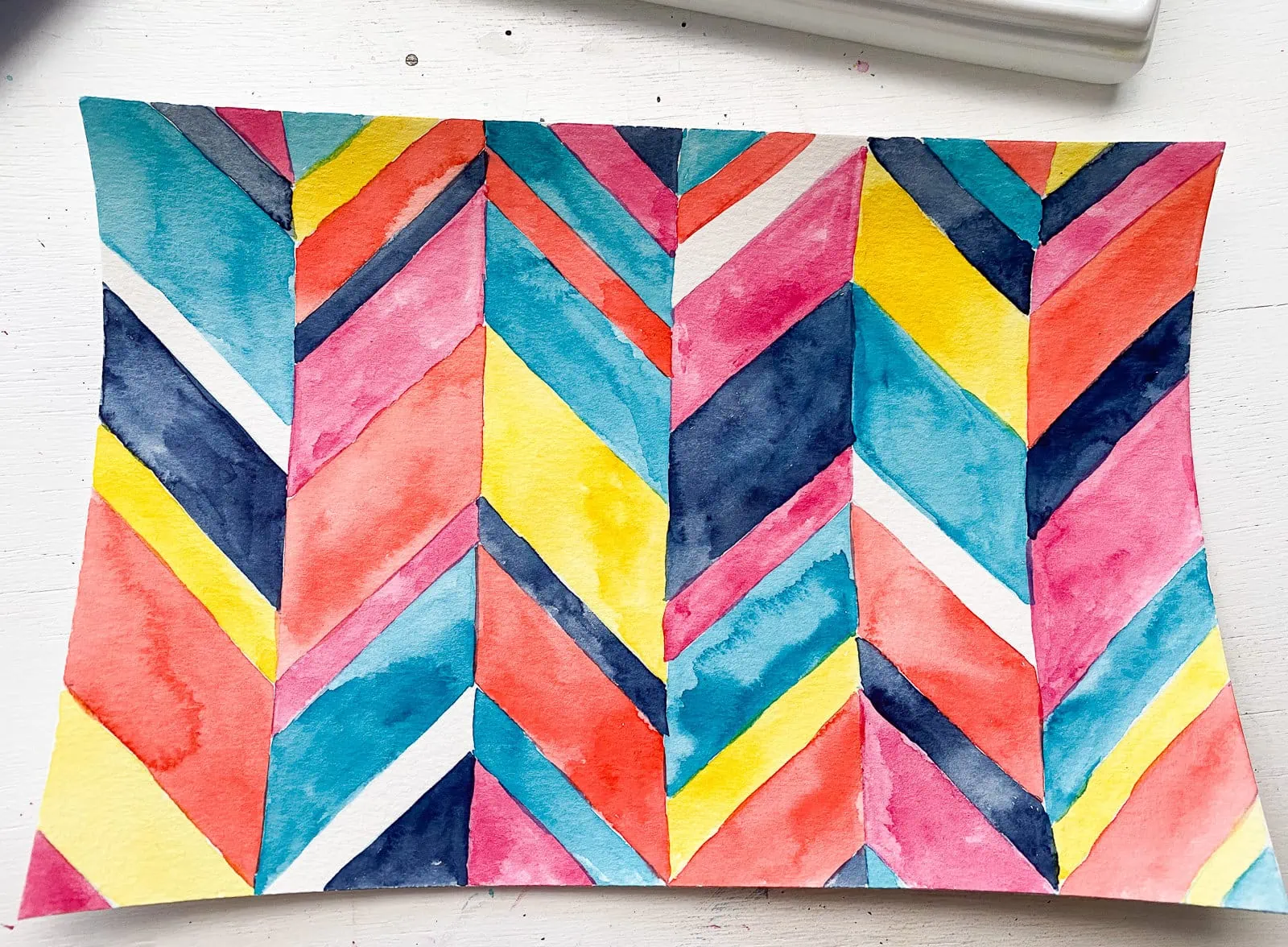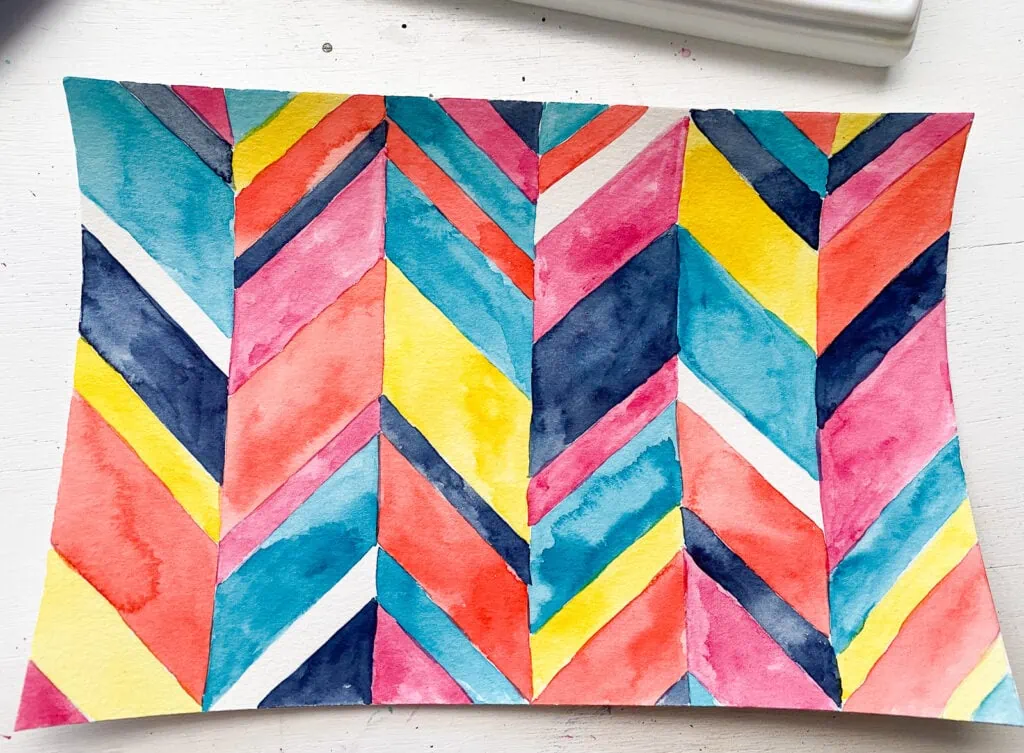 Geometric patterns are relaxing because you need to draw lines out with a ruler which forces you to slow down.
It also helps you practice your line work.
Quilt
This idea is similar to the geometric patterns.
I used a posca pen and more concentrated watercolor paint to add the details to the "fabric" patterns.
Draw the grid, paint the blocks, and let them dry.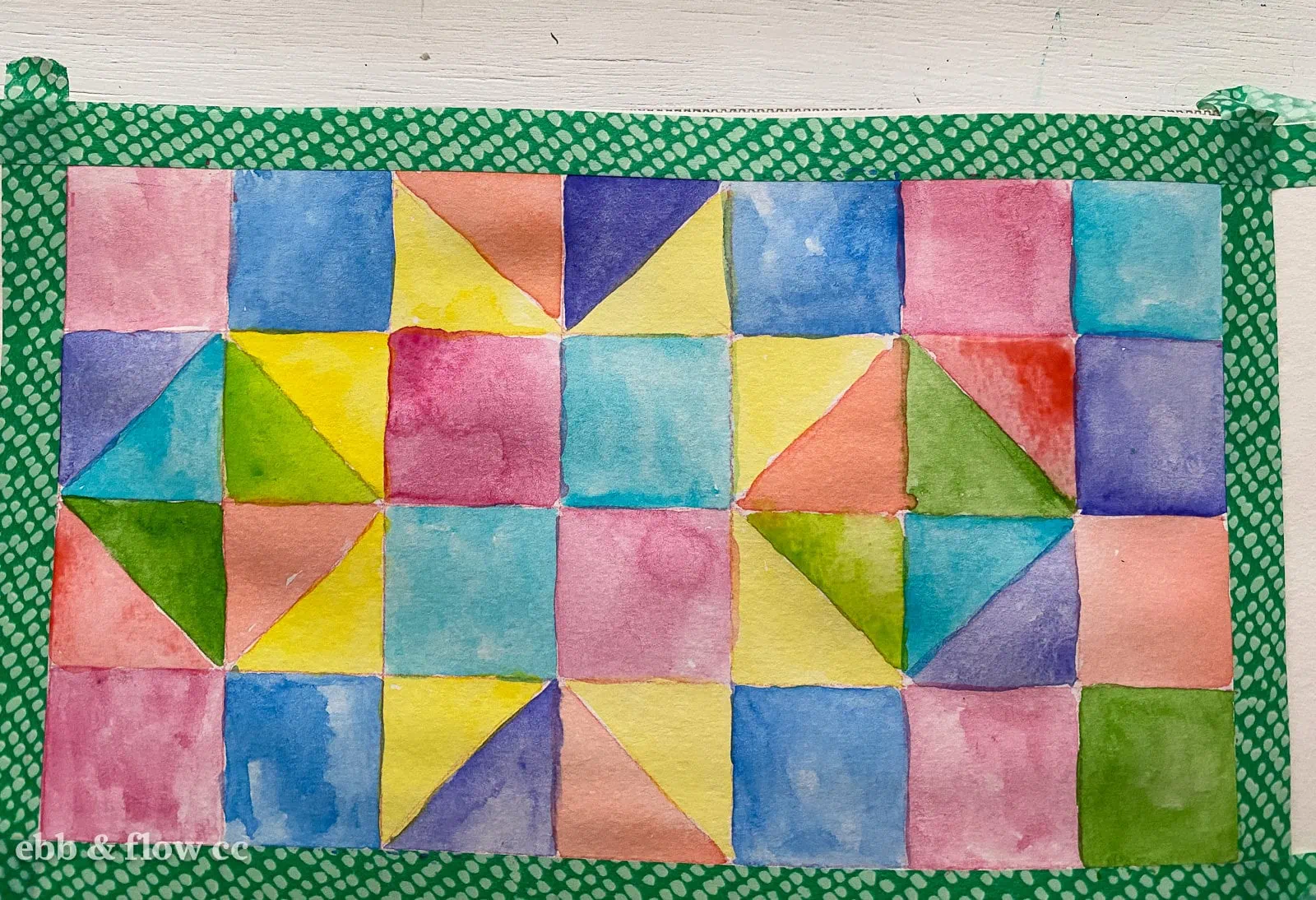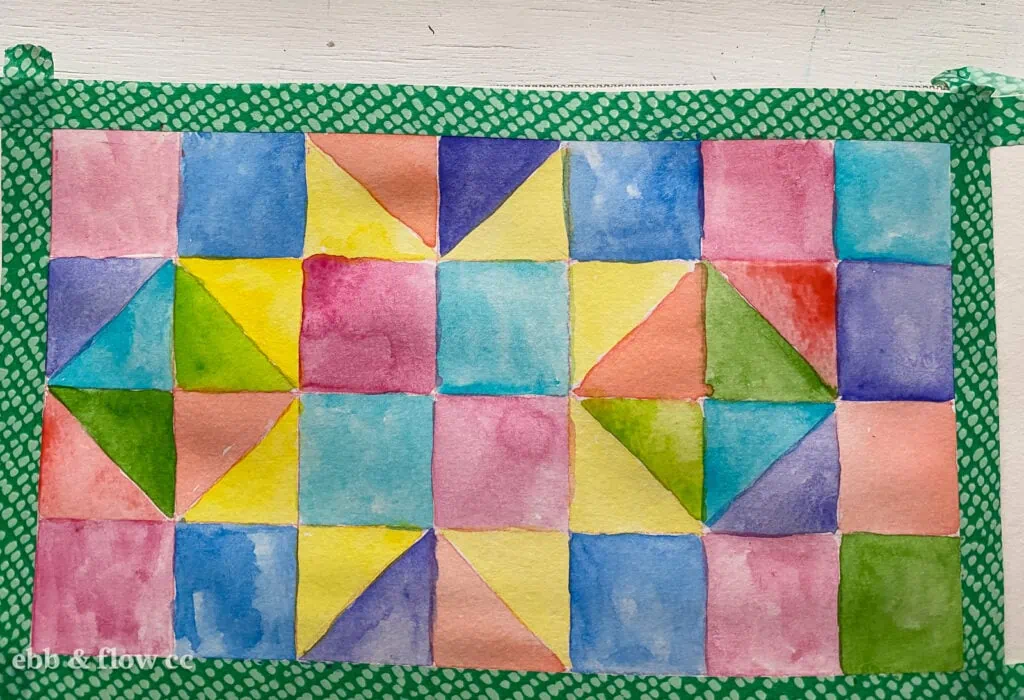 Then go back and add the details.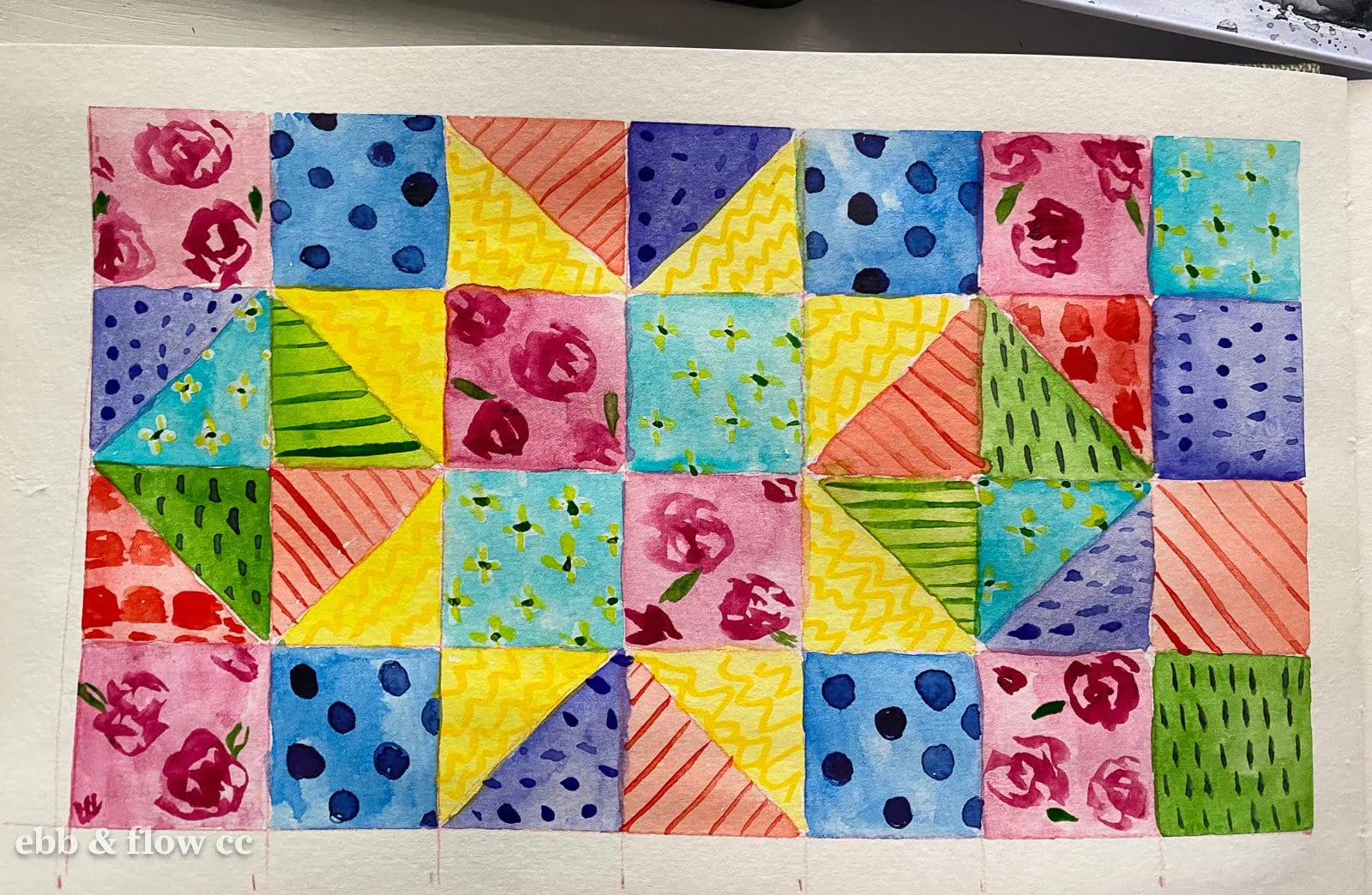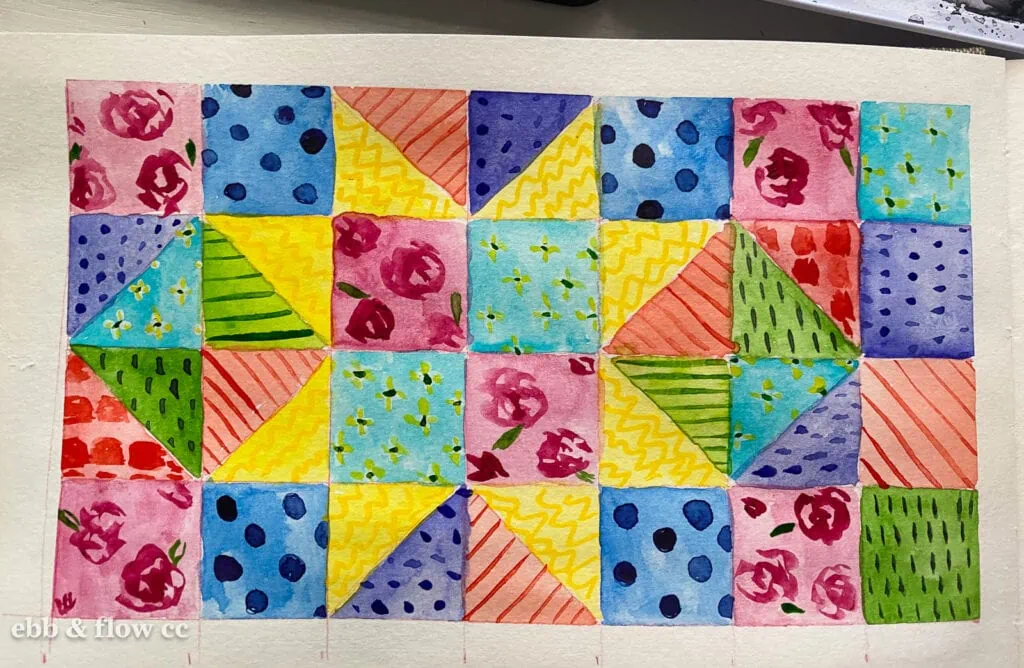 Doodles
I love drawing swirly lines during phone calls, so painting them is also fun.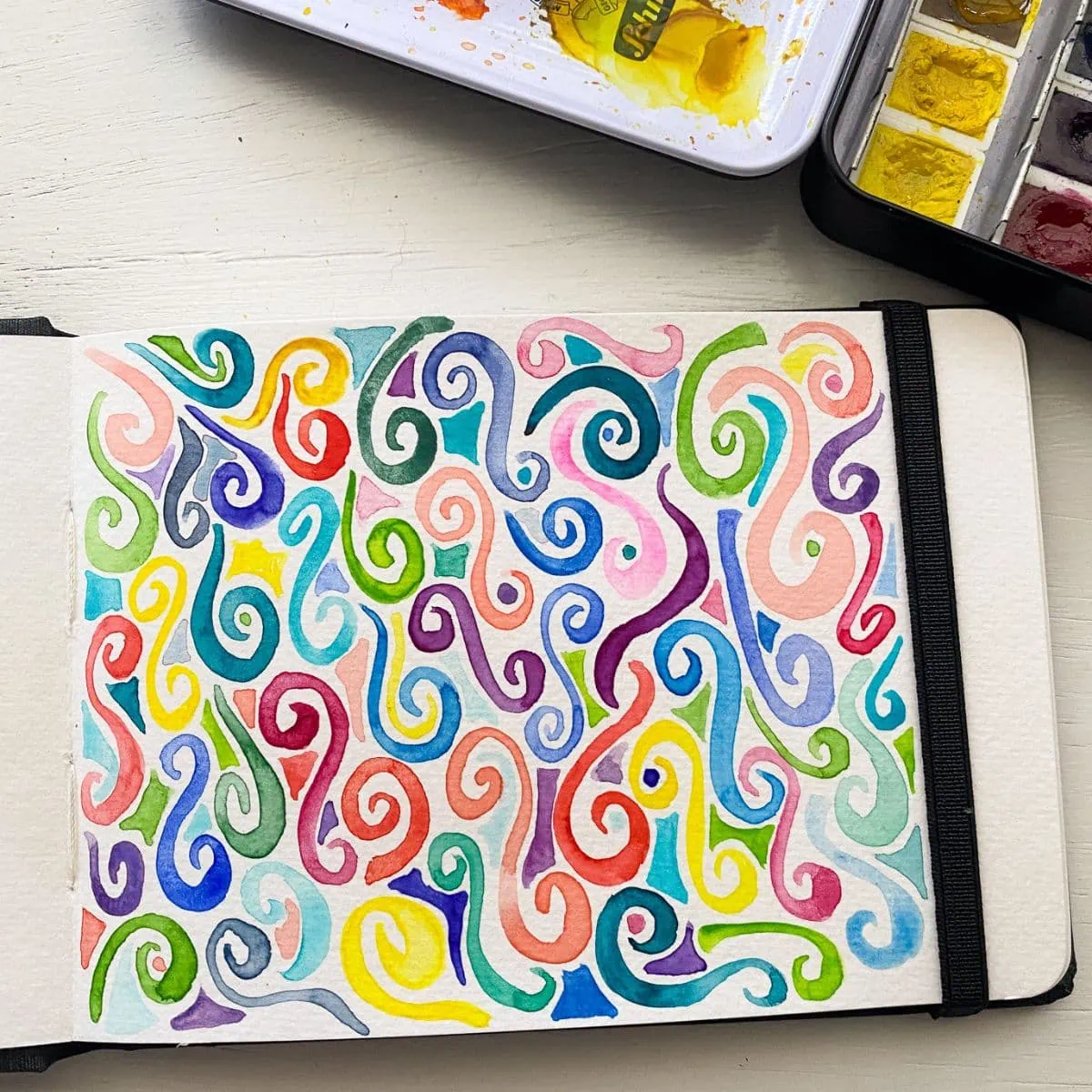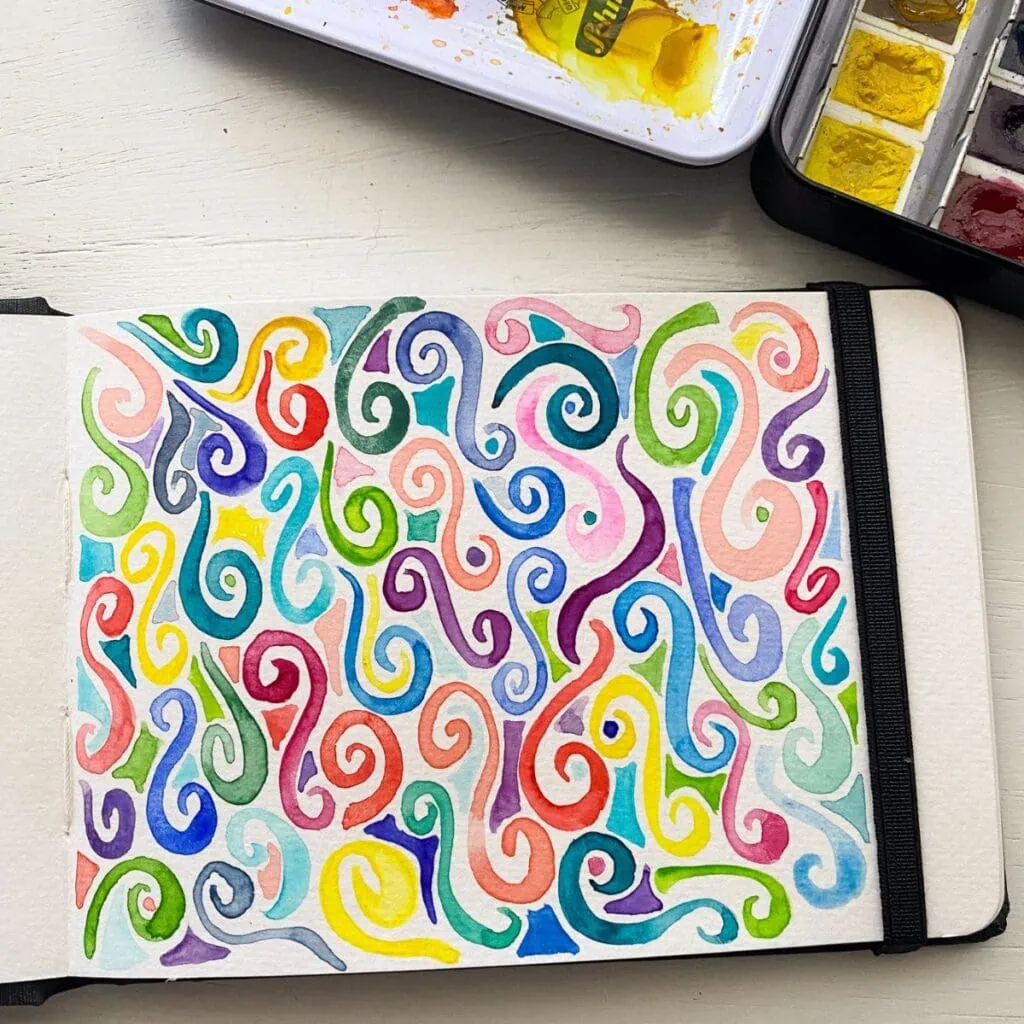 I like to fill a whole page (I use small sketchbooks for this) with different color swirls. Then I'll go back in and fill the open spots with triangles and rectangles.
Circle Mixes
This is another idea that I love to do when I'm stuck for ideas. Draw out circles and fill them with paint.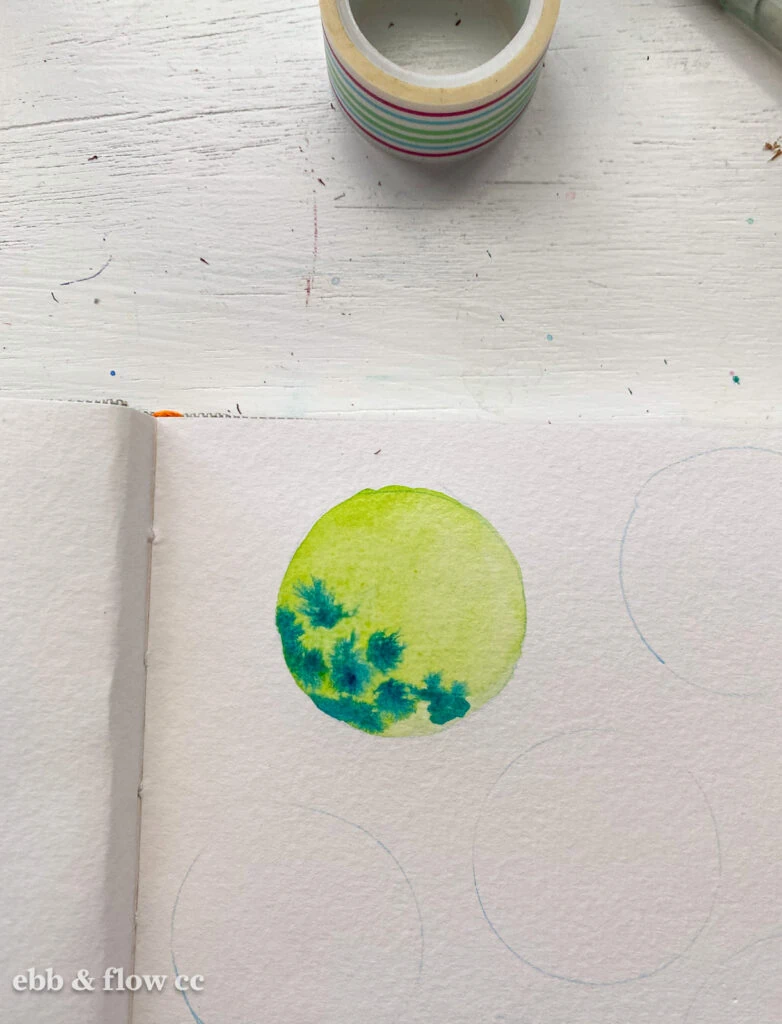 While the paint is wet, drop in other colors. You can drop a large amount or little drops.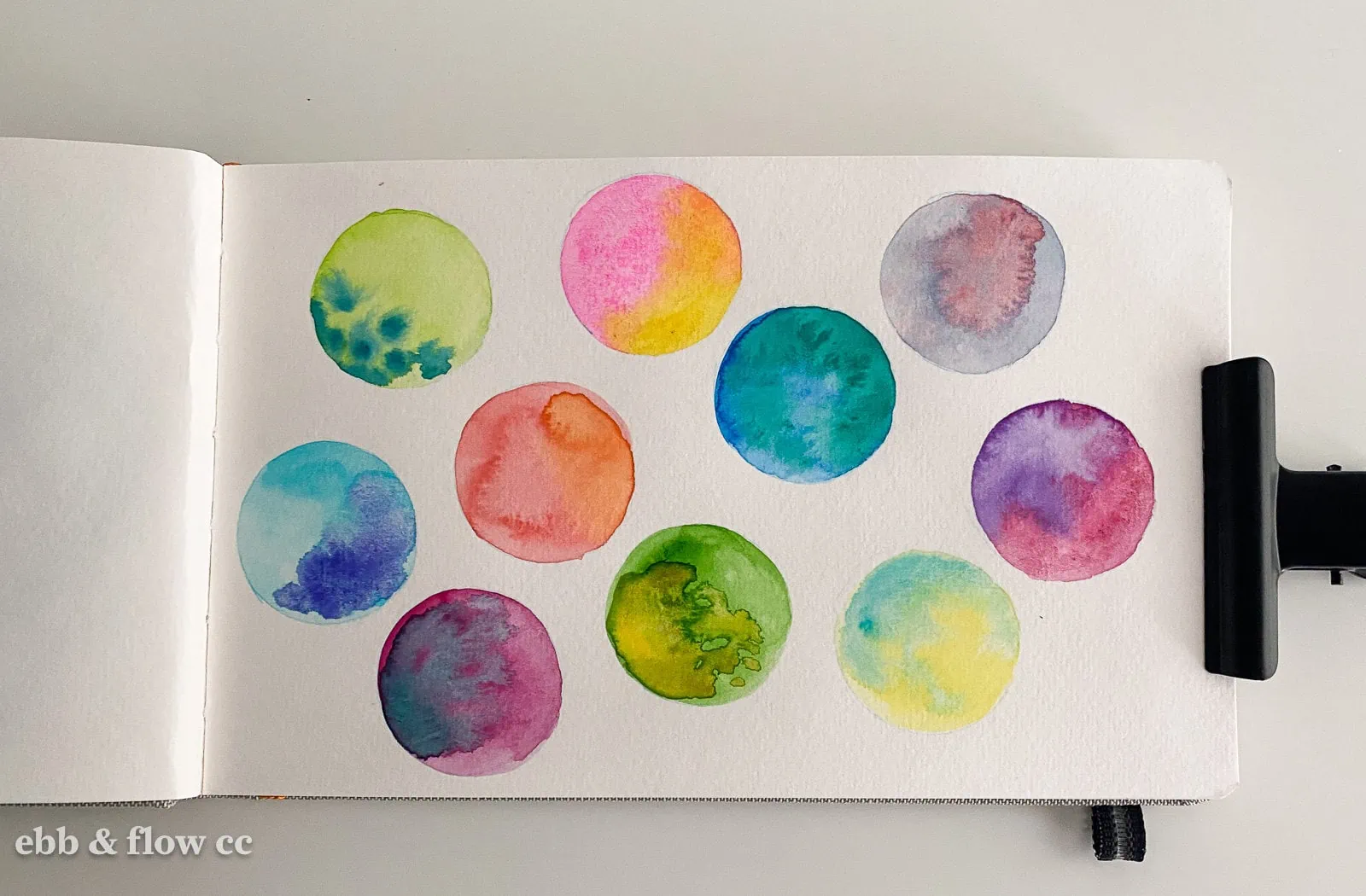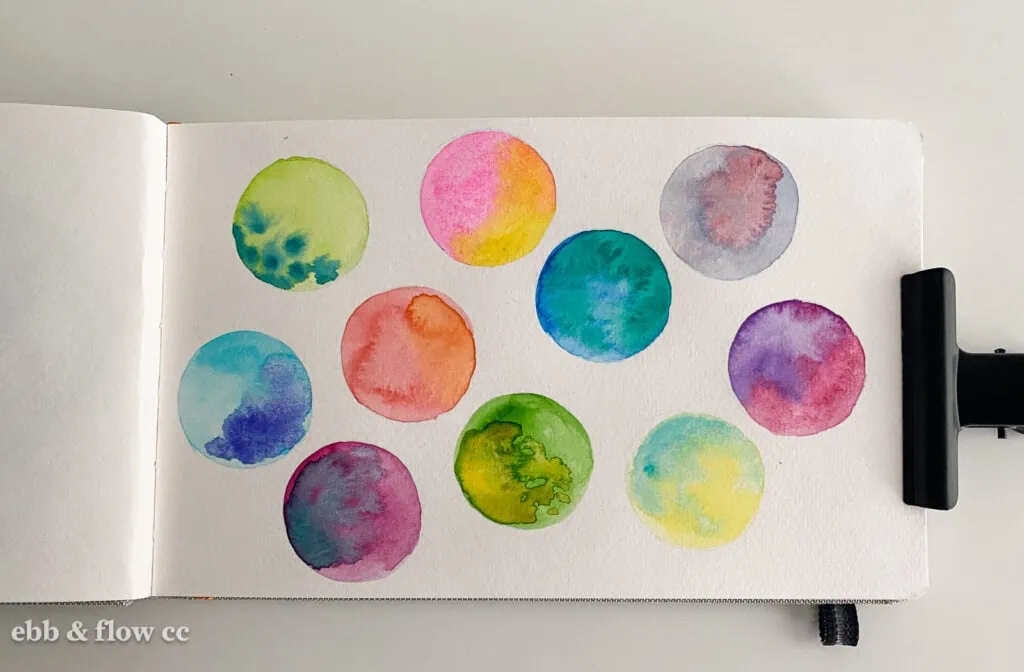 It's fun to see the colors combine and how the drops disperse. Some colors have a strong flow and take over (this always happens with yellow paint.)
You Might Also Like:
Pin for Later!