Get easy ideas for watercolor painting warm-up exercises. These simple ideas will help you get started painting, even if you don't know what to paint.
You might also like these other watercolor tutorials.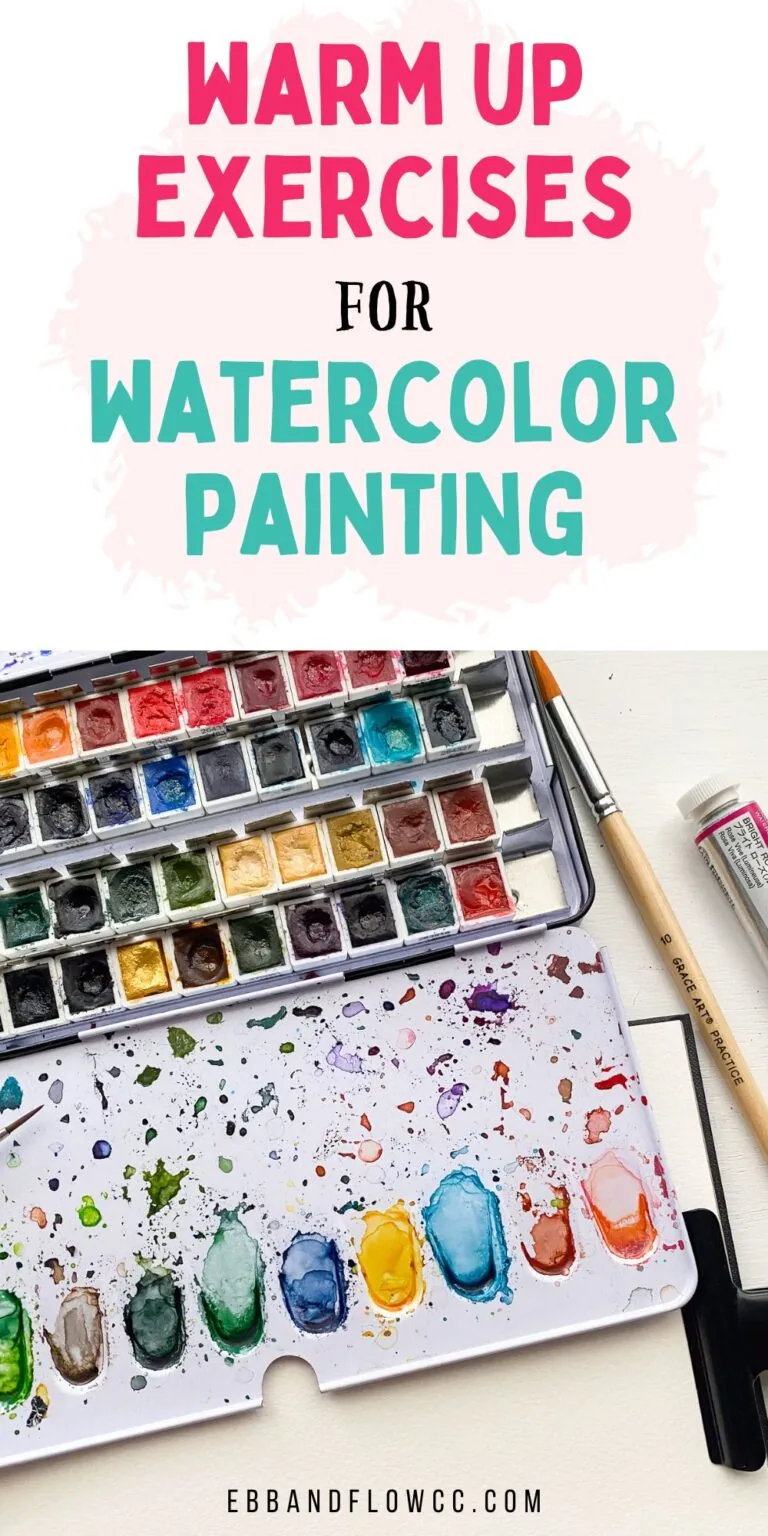 This post contains affiliate links. By purchasing an item through an affiliate link, I earn a small commission at no extra cost to you. As an Amazon Associate I earn from qualifying purchases.
Creativity is a muscle and it should be warmed up before exercise.
Especially if it's been a while or you're not feeling motivated. I normally need to paint something small before I'm ready to tackle something bigger.
By the time I finish my small painting, I'm usually motivated to paint all day.
I often find that just putting paint on paper gives me ideas of other things to paint. It's a great way to get started when you don't know where to start.
I've talked about this a bit in my post about keeping a watercolor sketchbook habit.
Watercolor Painting Warm-Up Exercises
Supplies Needed:
Watercolor paint
Watercolor paper or sketchbook
Paint brushes
Water
Here's a post about my favorite supplies for beginners.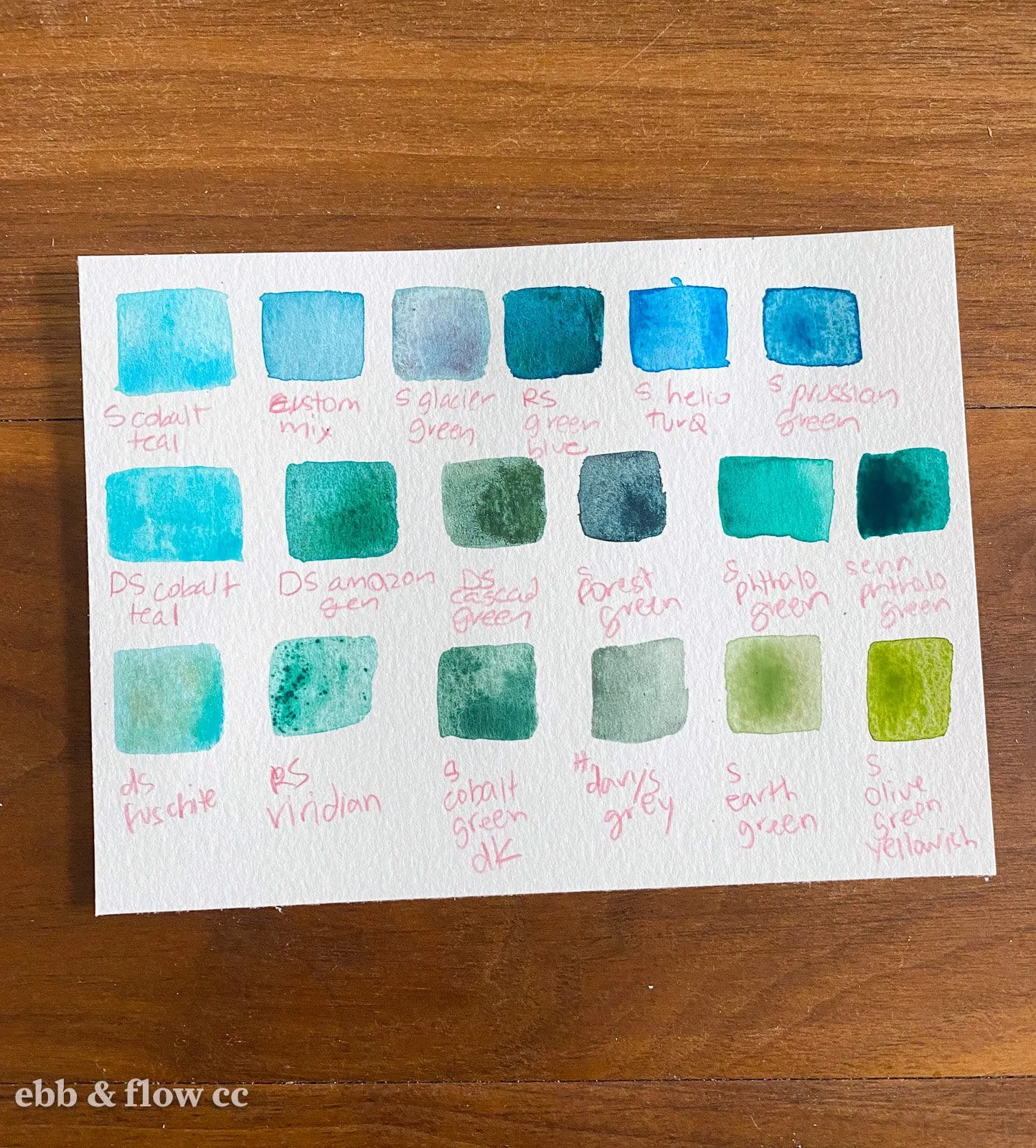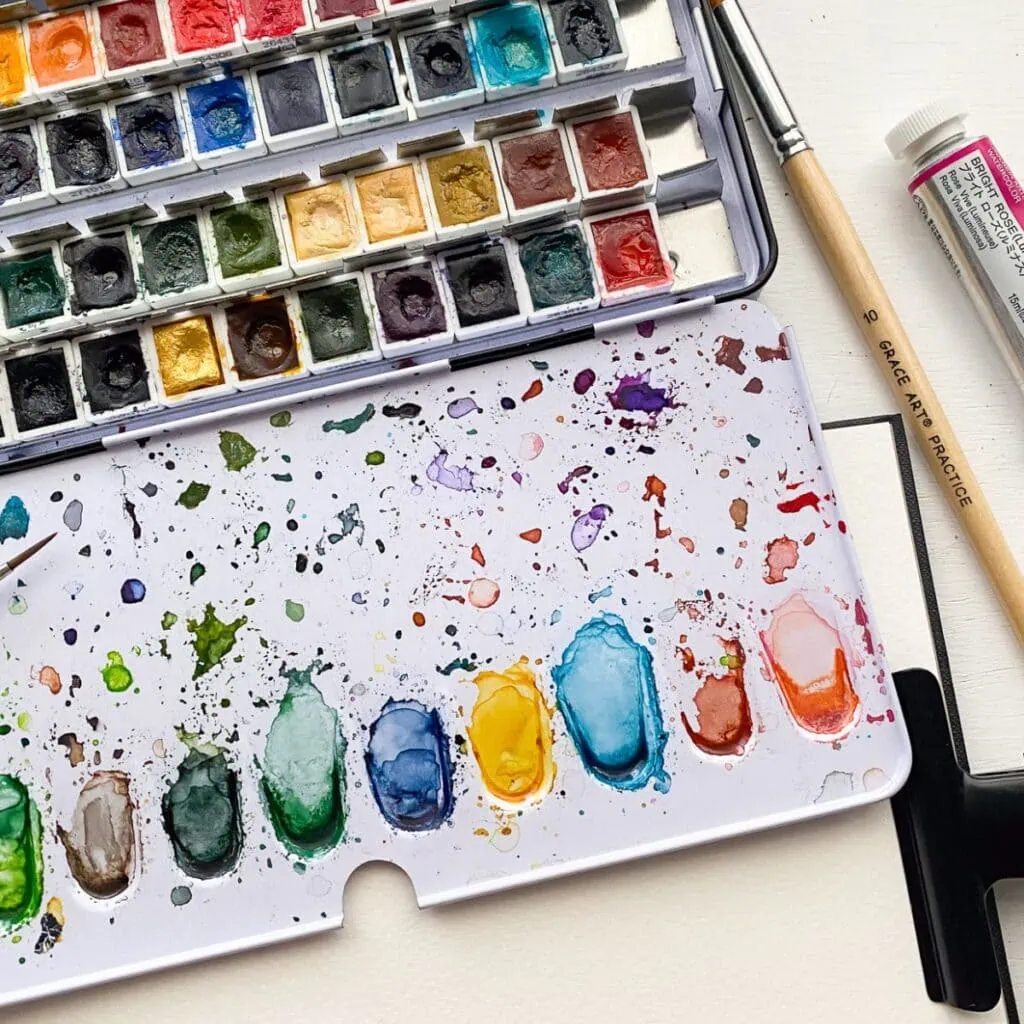 Color Swatching
When I'm feeling particularly unmotivated to paint, I like painting swatches. You can paint them however you like. For this example, I painted all of my teal and green paint colors for an analogous look.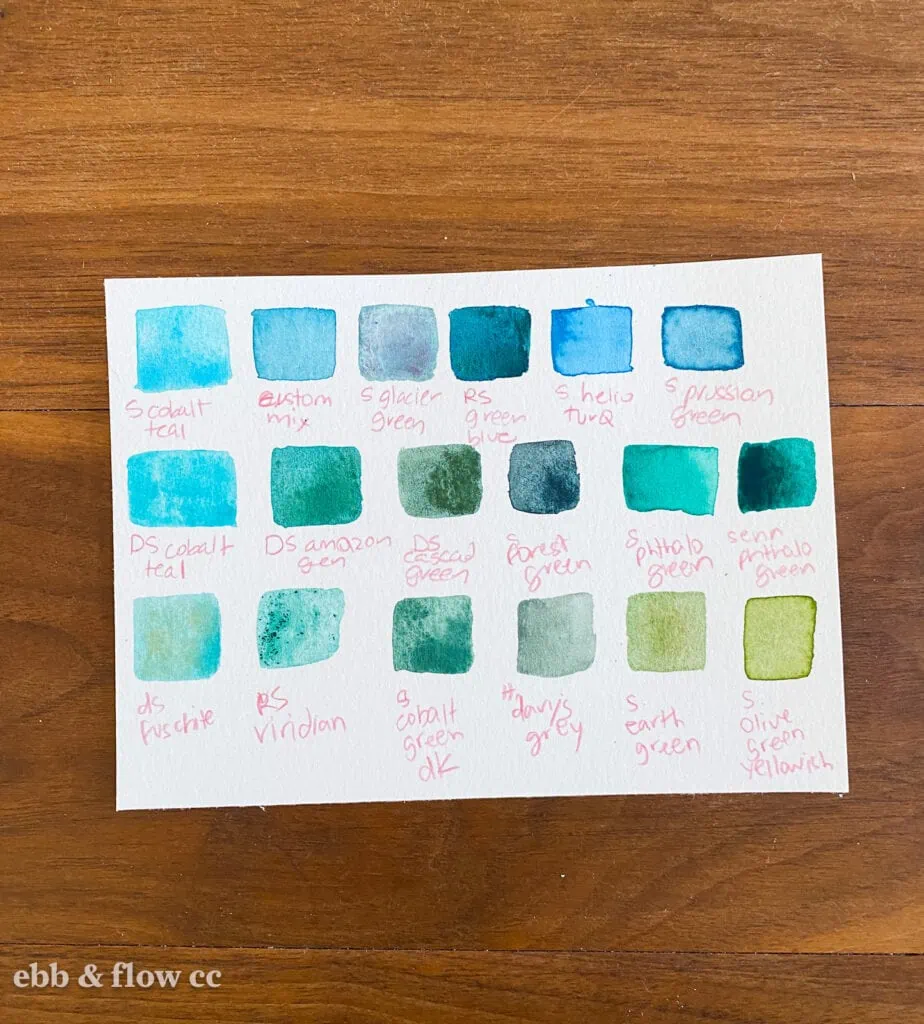 This is a great way to see how colors work together. It's also a great way to pick a favorite brand of a certain hue or to even see that I have plenty of teal paint colors - maybe I don't need to buy anymore.
Other options would be to paint the colors in fun shapes or to explore color combos.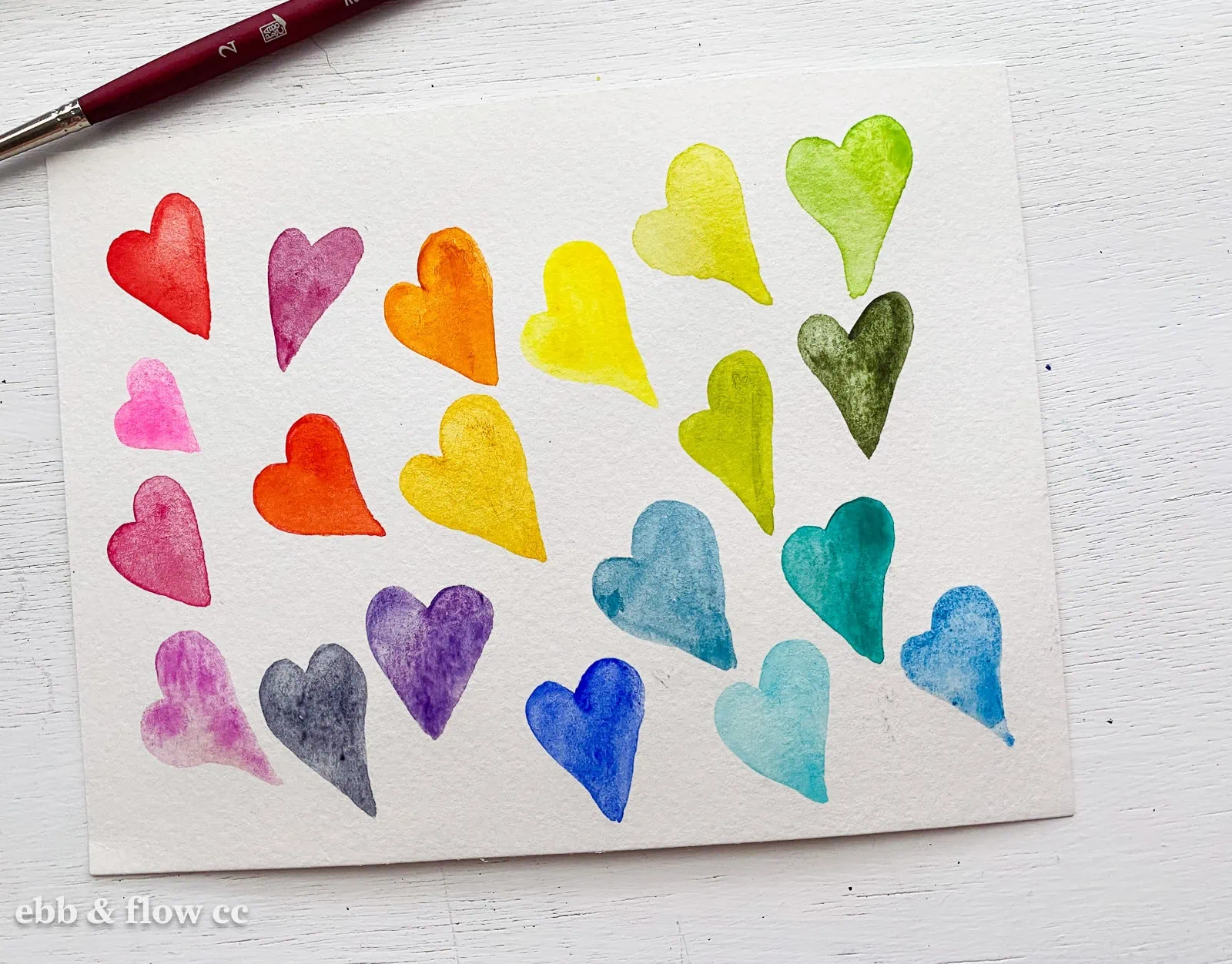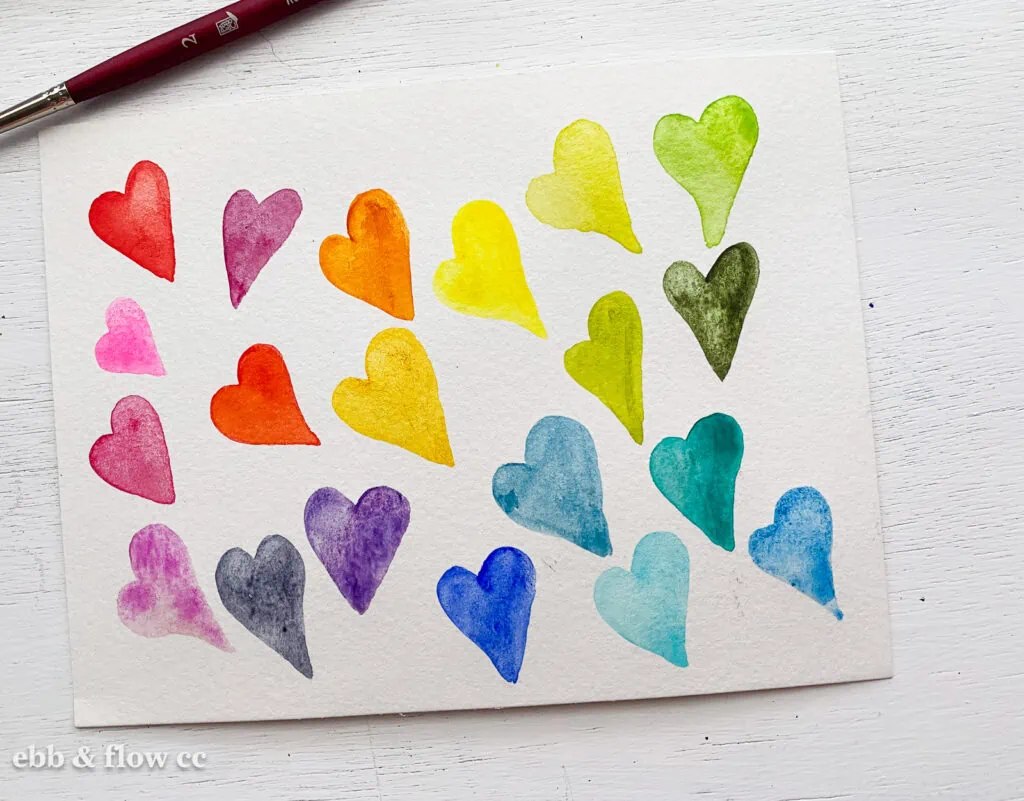 Color Mixing
Color mixing is another one of my favorite ways to warm up. I love mixing 2 colors that don't look like they should mix. They often create beautiful unexpected results.
This is a great way to learn more about color theory, but it's also a fun way to break the rules of color theory.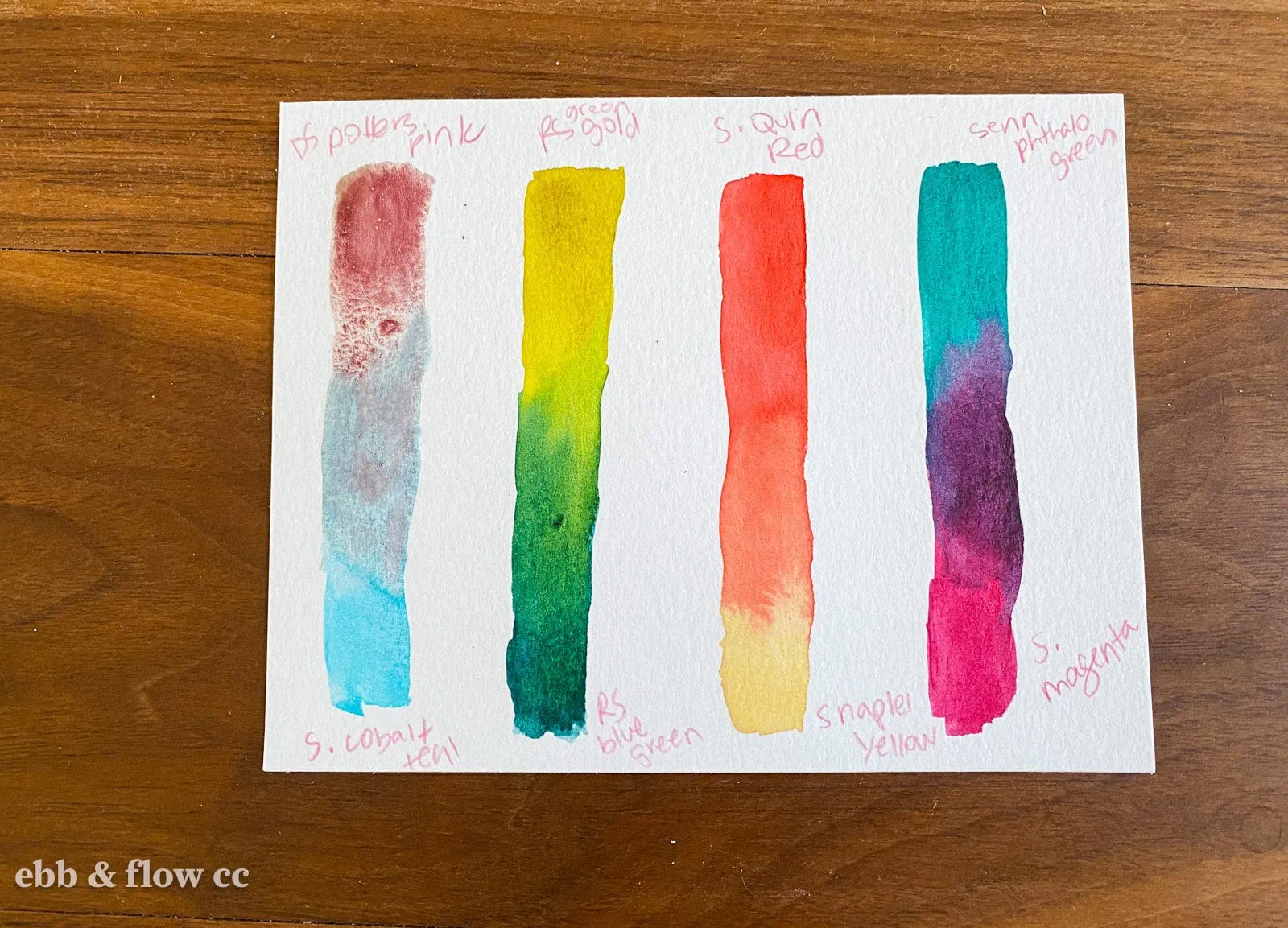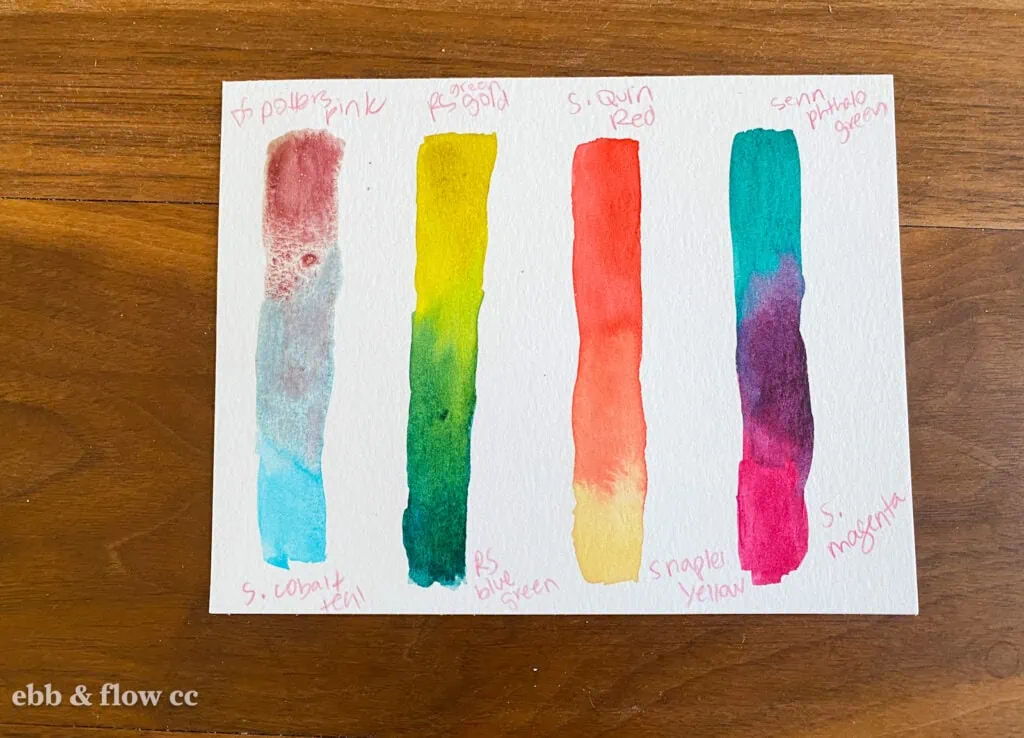 Red and green are supposed to make brown right? But if you mix a cool red and a cool green, they make the most amazing color of purple.
Are these color mixes something that you can use in your art?
Triads
Triads are another fun way to explore color. Think outside the box here. Red, yellow, and blue is the most common triad, next to magenta, yellow, and cyan, but why not mix it up and see what you can create?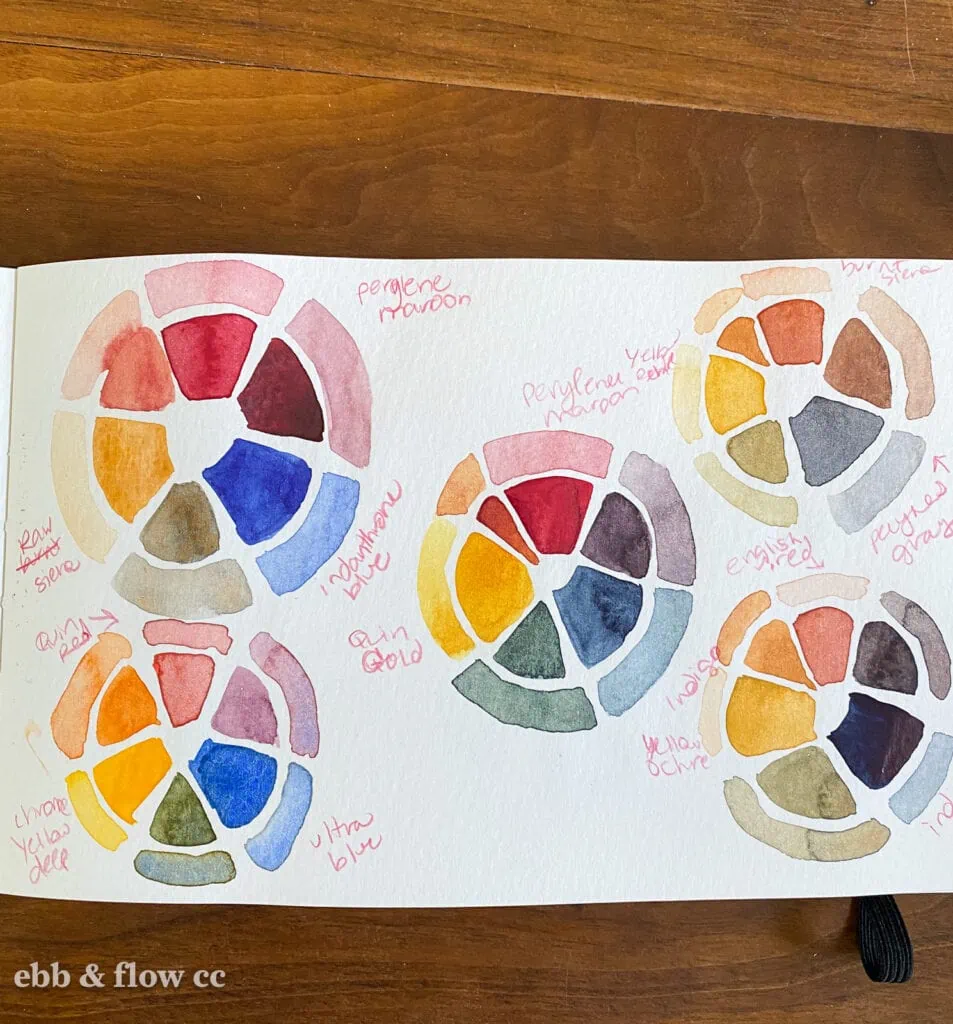 Go for bright combos or really muted colors. Experiment with warm and cool colors. You're sure to create a new favorite combo.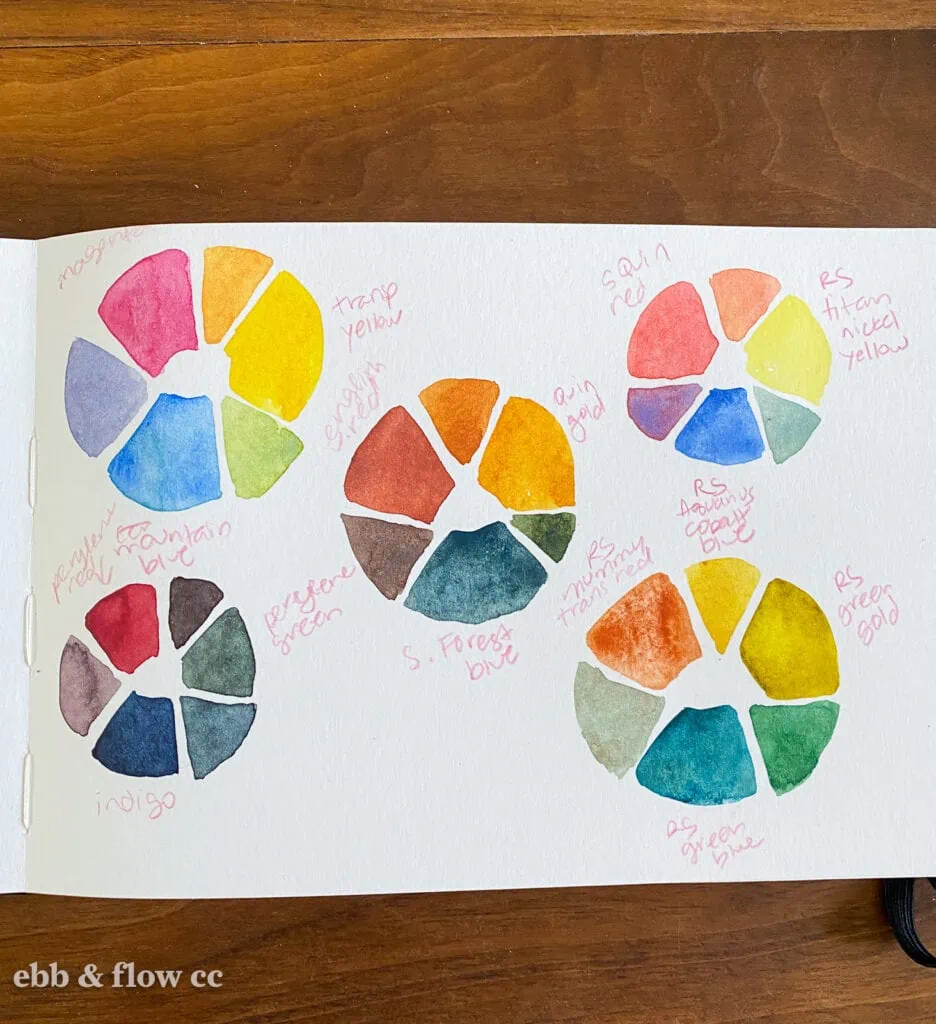 Stripes
Painting stripes is a great way to learn brush control. Practice parallel lines to see how close you can get to the previous lines.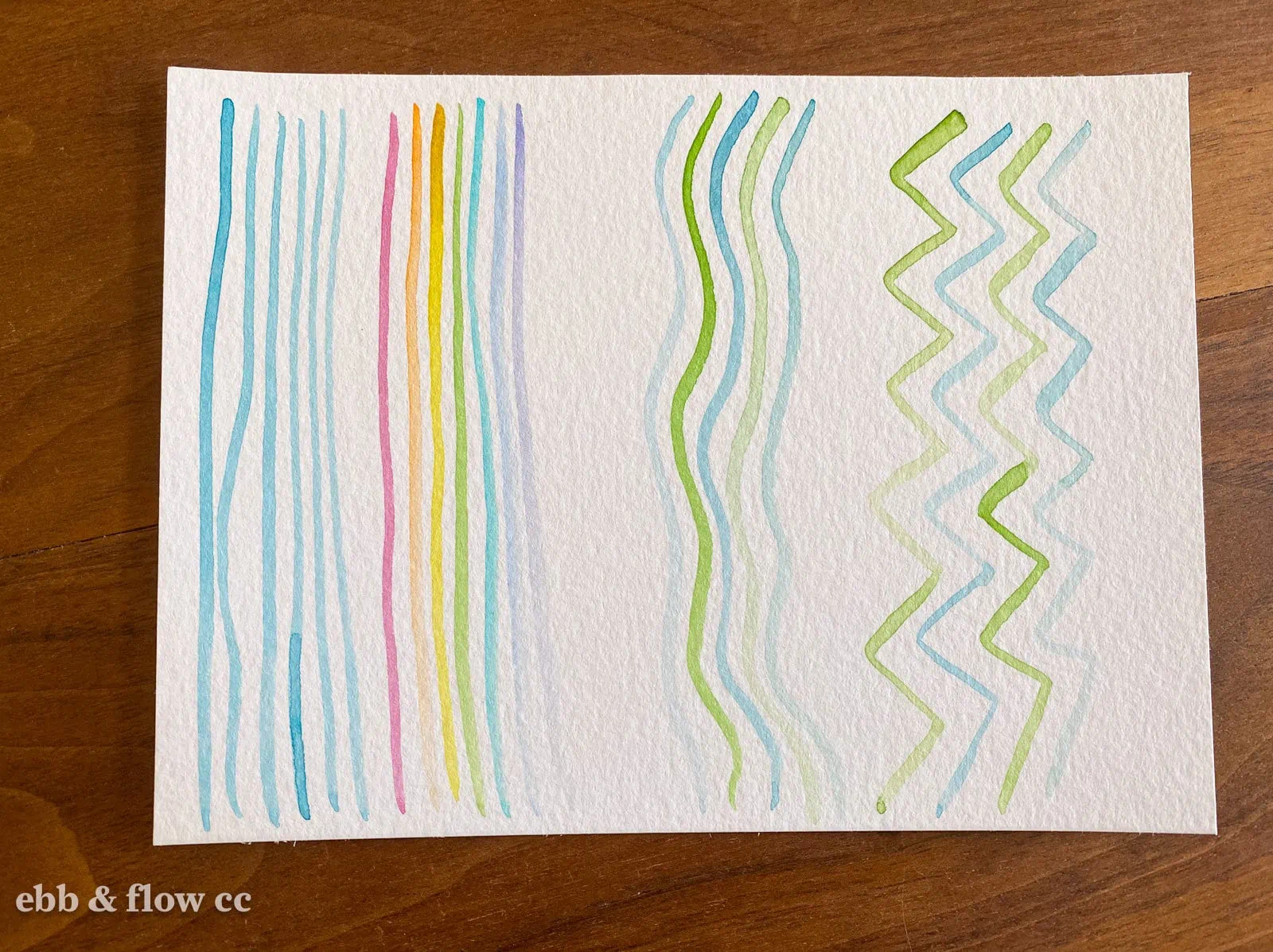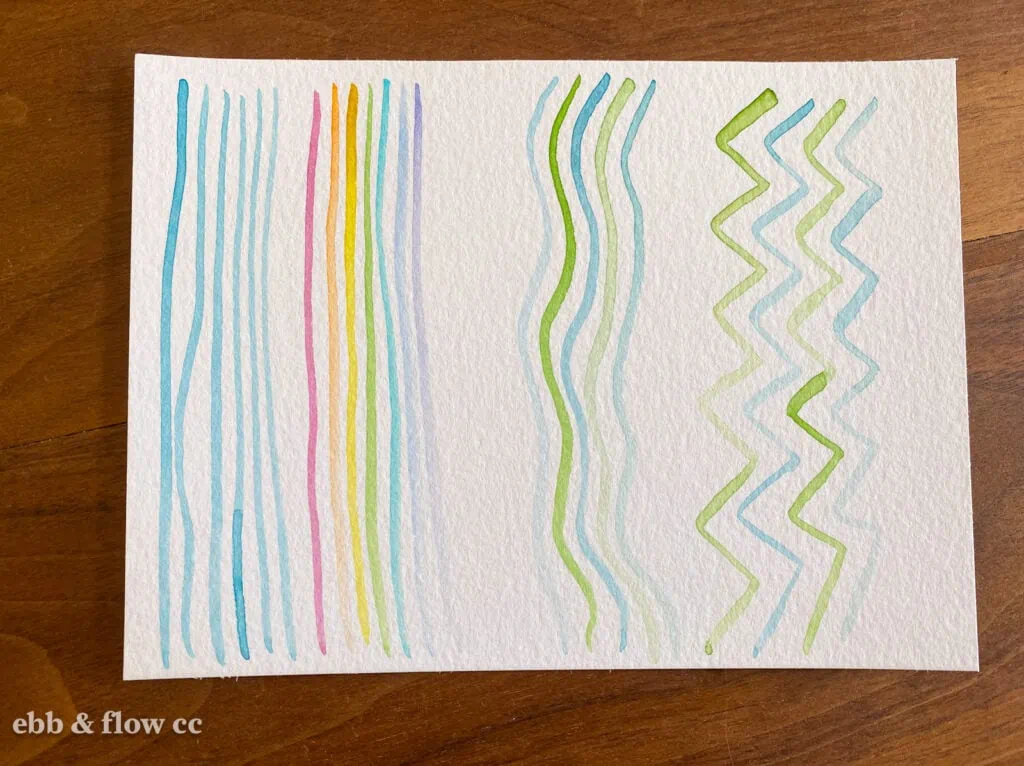 I also like seeing how fast I can go. Can I paint a line without lifting the brush and needing more paint? (Typically no.) Do I like how it looks when I need to add more paint and it creates a paint mark? (Yes.)
Patterns
I love sketching out patterns with watercolor.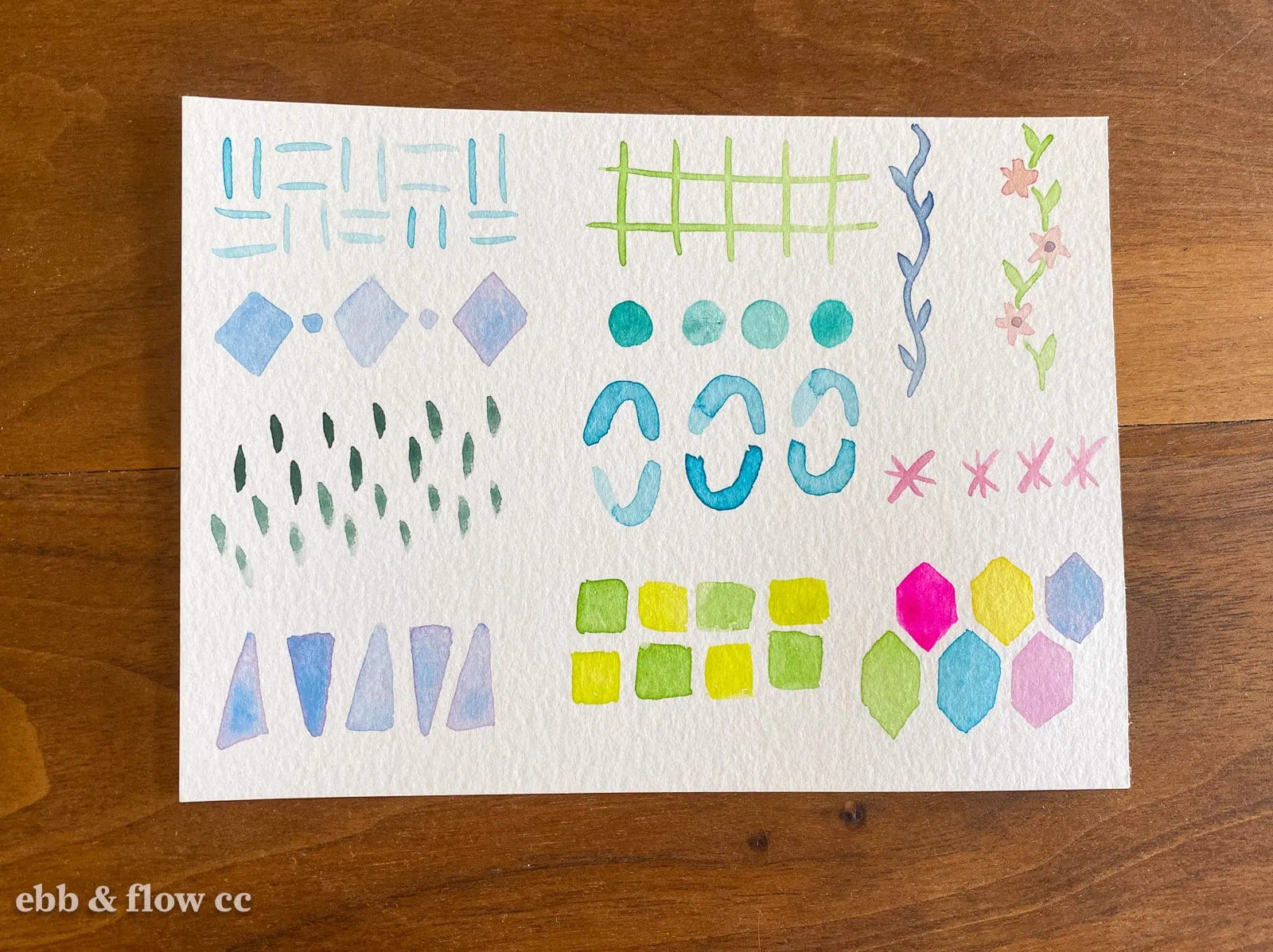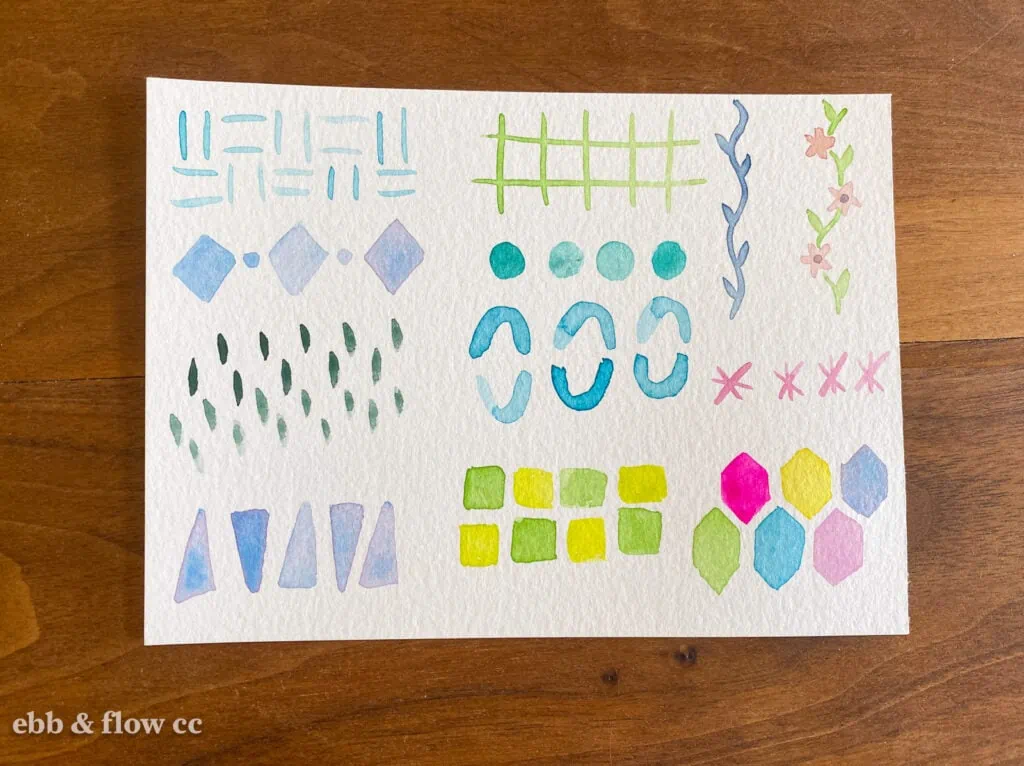 It's a great way to practice brush control, but it's also fun to see how different shapes are when you paint them over and over again. I love the imperfections.
Fill Backgrounds
If I need to kill some time, I love painting backgrounds. Washi tape works great for taping off rectangles.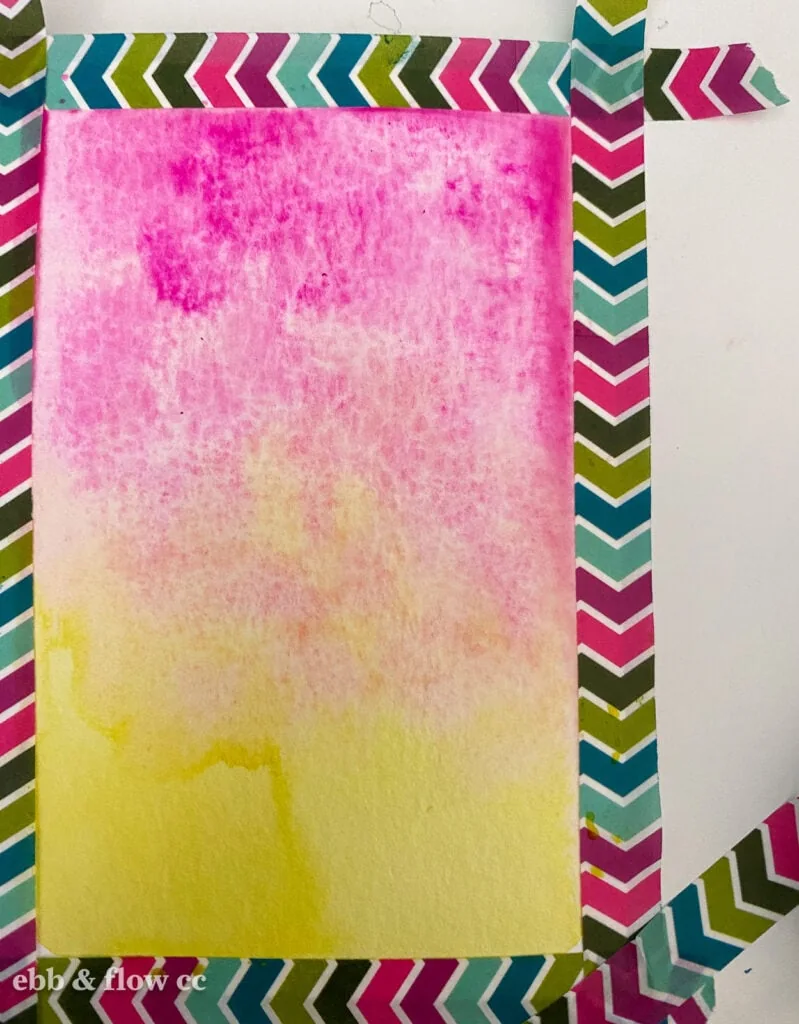 From there, I paint solid colors or gradients that can be painted over later.
Monochromatic
Now that we've experimented with tons of colors, let's try using one. Fill a background with a color and let it dry.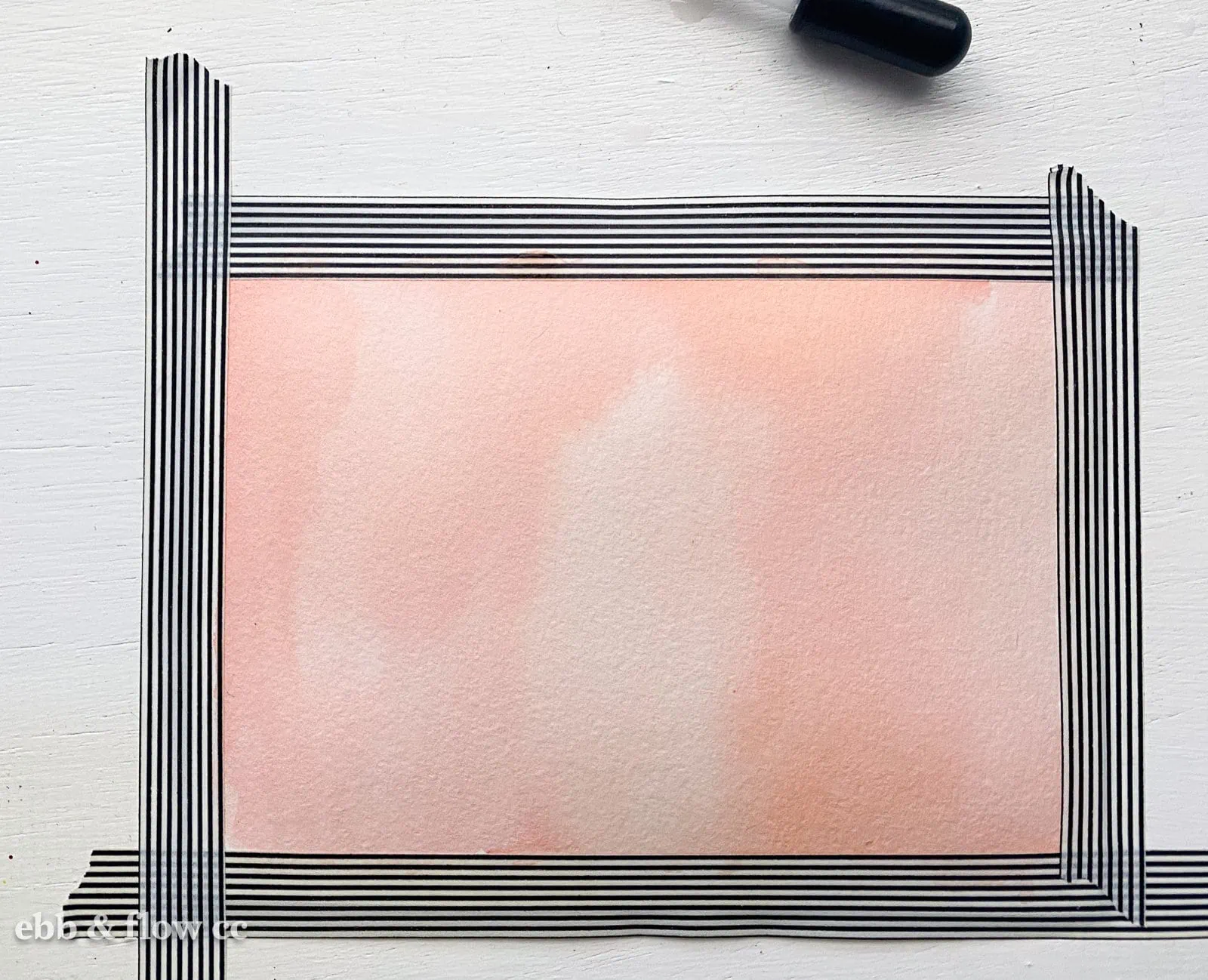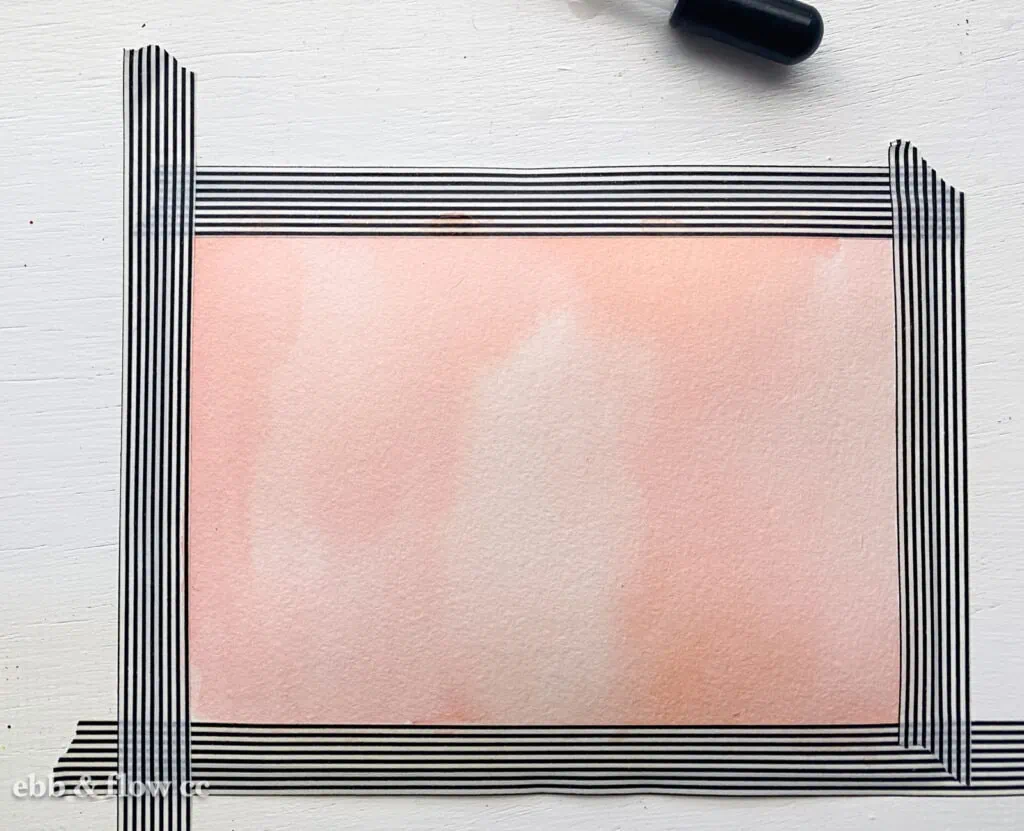 Then go back and use the same color to paint on top of it. Add layers to build up the color.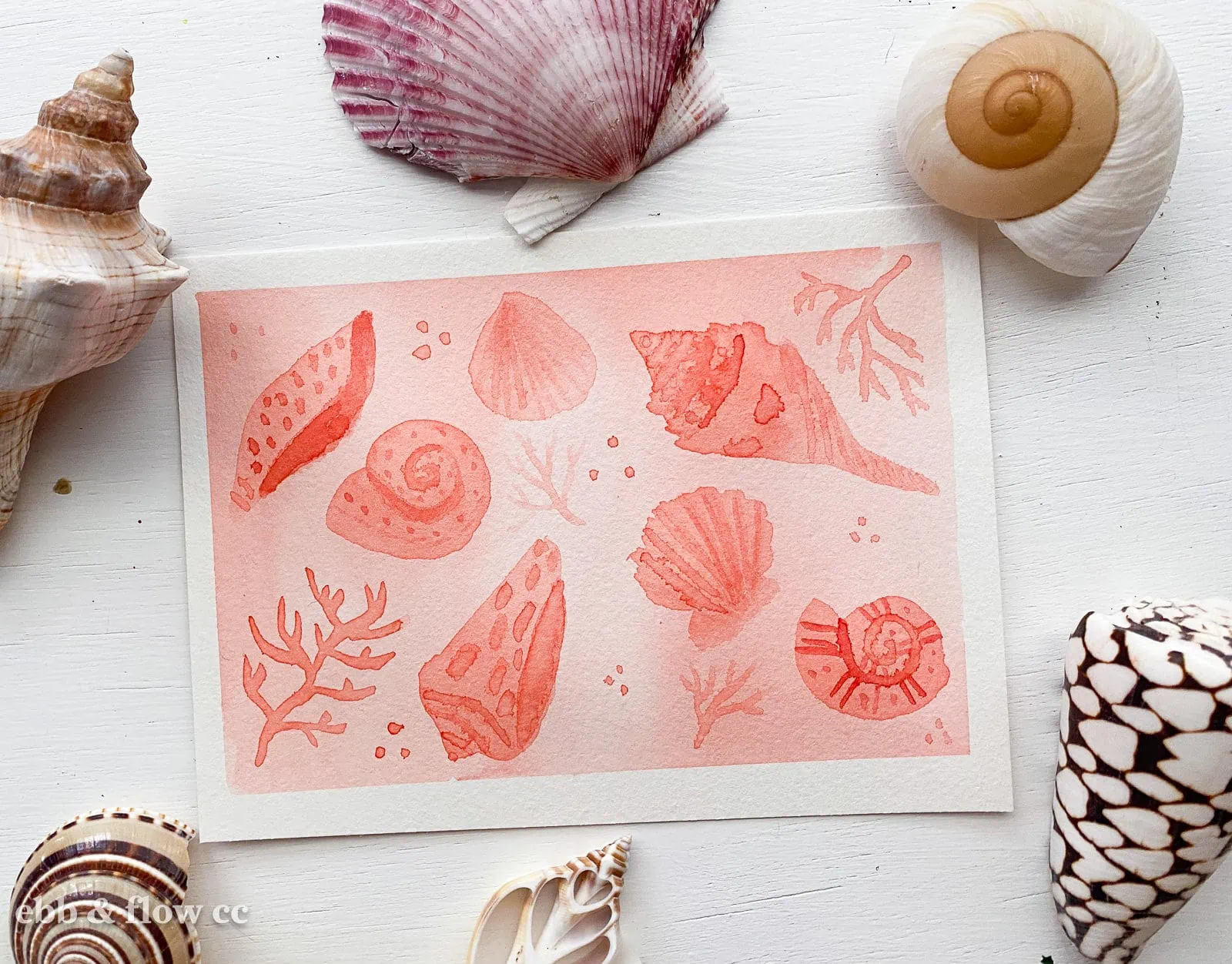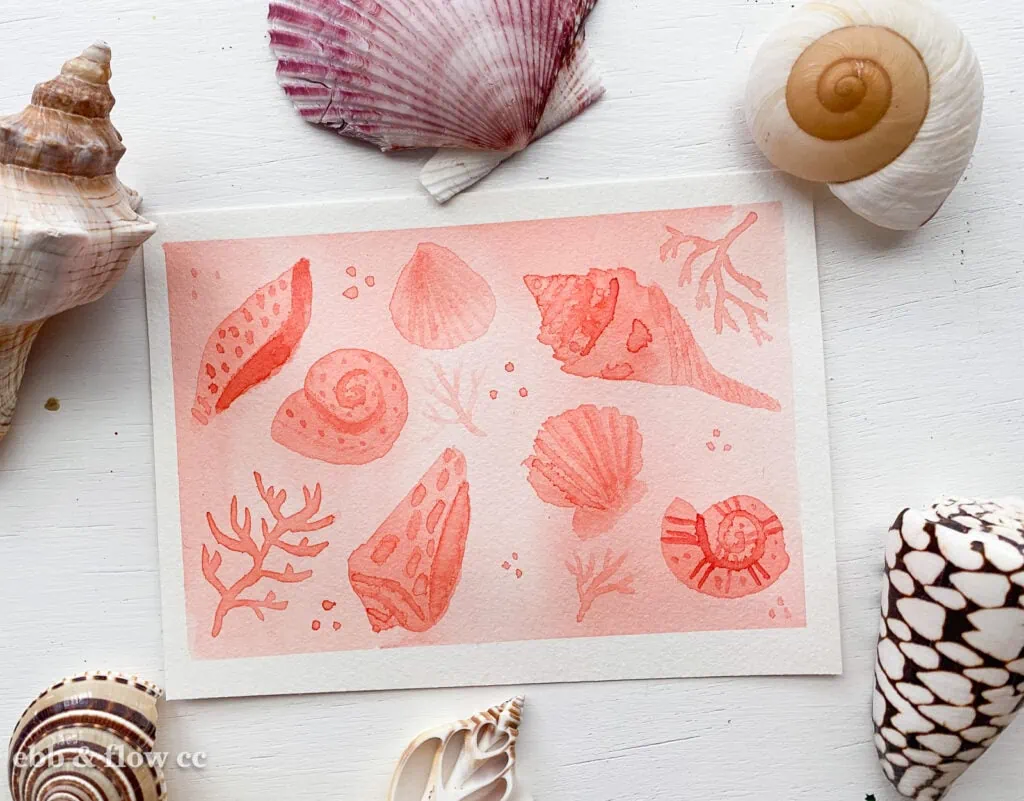 Your Go-To Favorite
We all have a go-to favorite that we love painting. Paint that. Who cares that you've painted strawberries 8000 times? They always turn out different and you always learn something from it.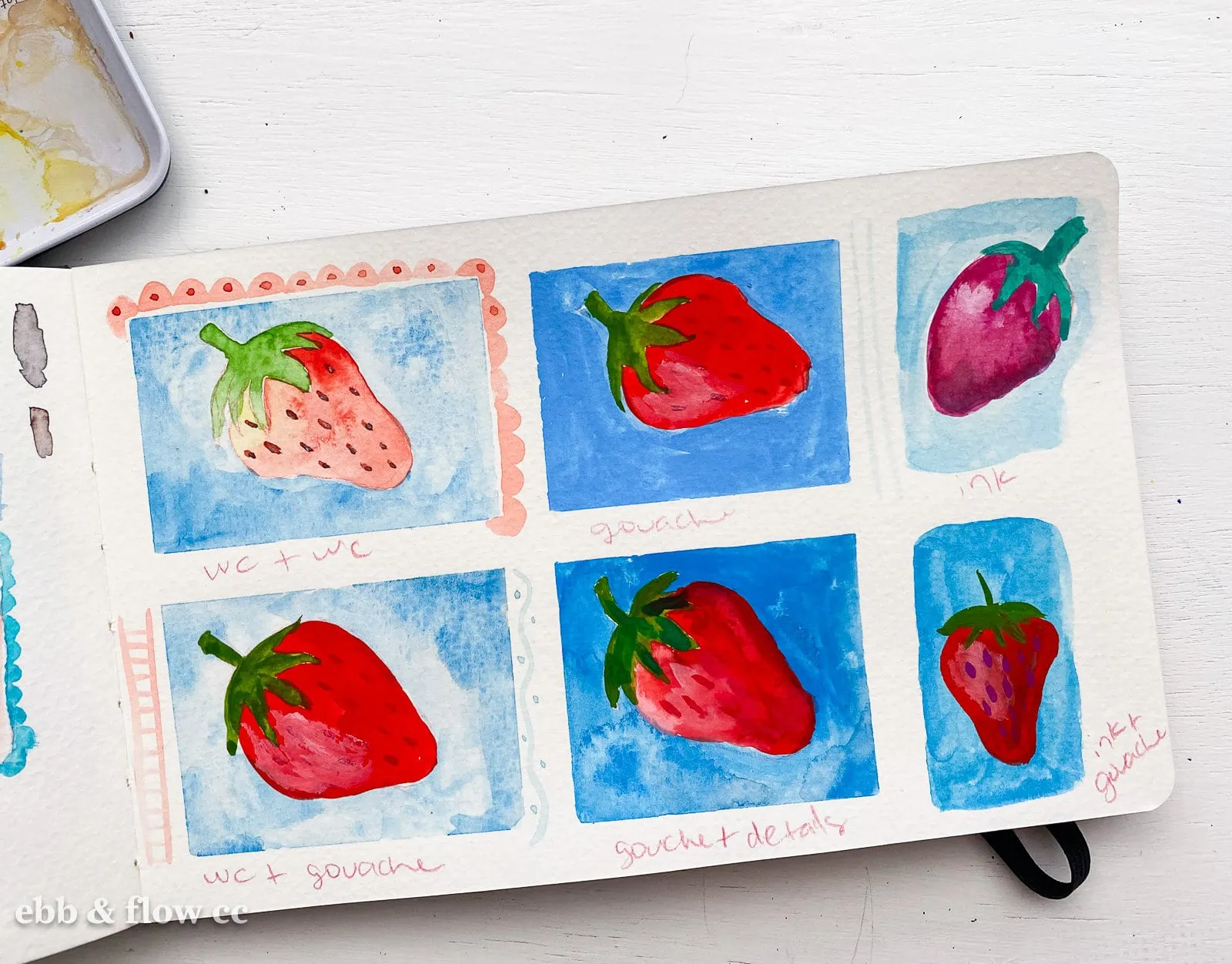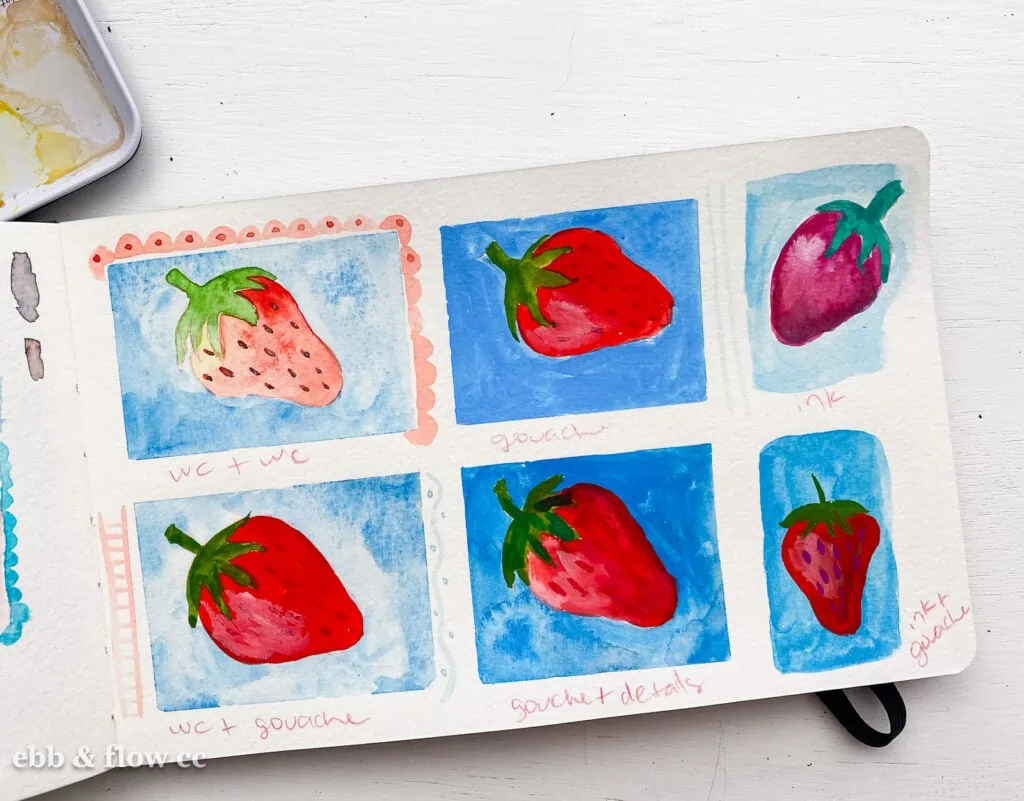 I love painting fruit, flowers, and bubbles. Yes, bubbles. It fills me with joy to paint barely there spheres and mix colors in the wet paint.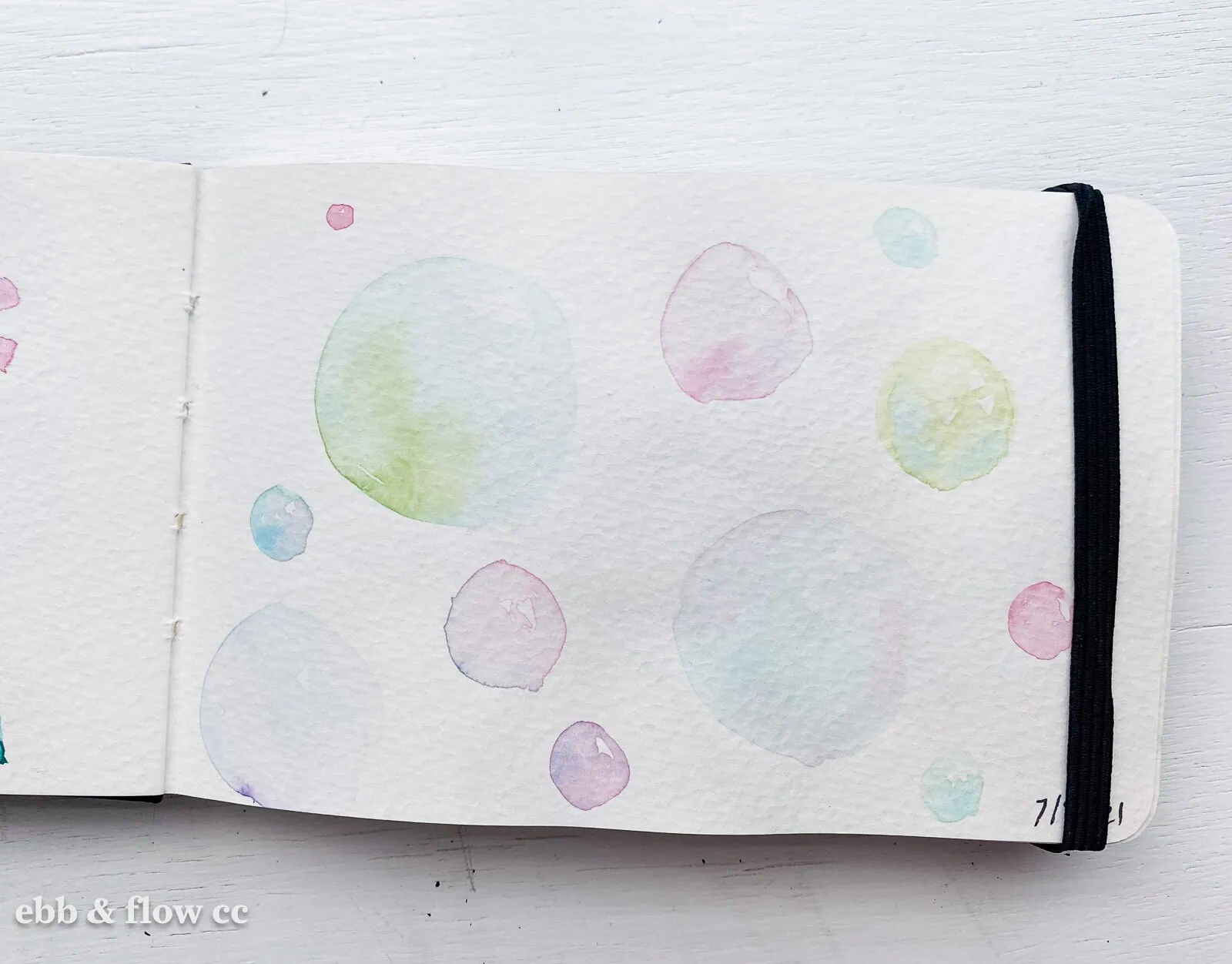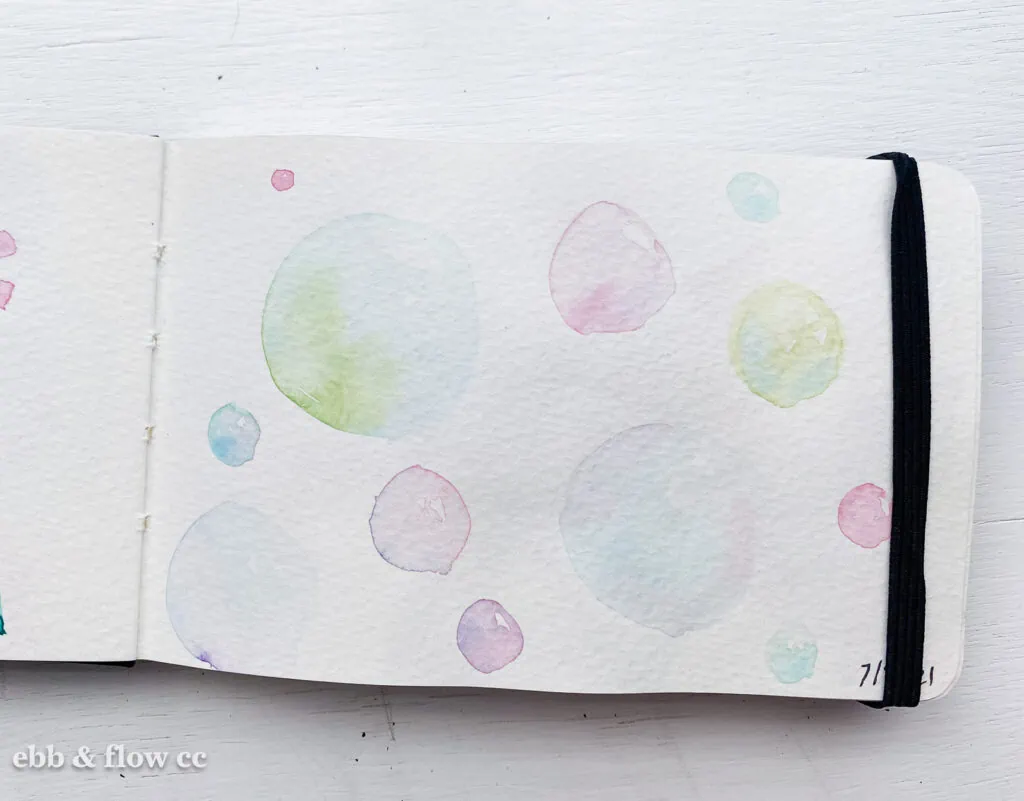 Your Least Favorite (Color or Subject)
Another fun option is to paint your least favorite thing or with your least favorite color. I've been experimenting with this and LOVE how it's going.
Warm red used to be one of my least favorite colors. The paint pan in my set looked almost brand new! But it's quickly becoming one of my favorites.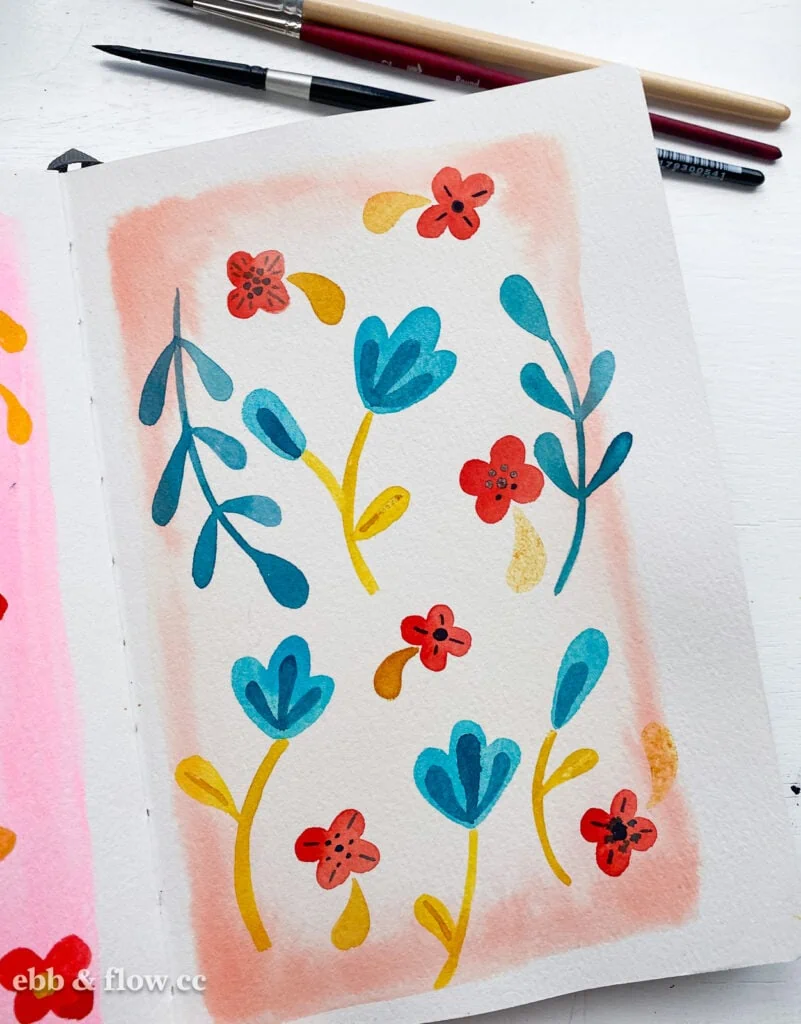 I'm not sure that I have a least-favorite subject, but there are a ton of things that I don't know how to paint. Those are fun to try.
Lately, I've been loving painting animals. They seem so hard, but I love breaking them down into really simple shapes.
So far, I've tackled birds, fish, lizards, and frogs.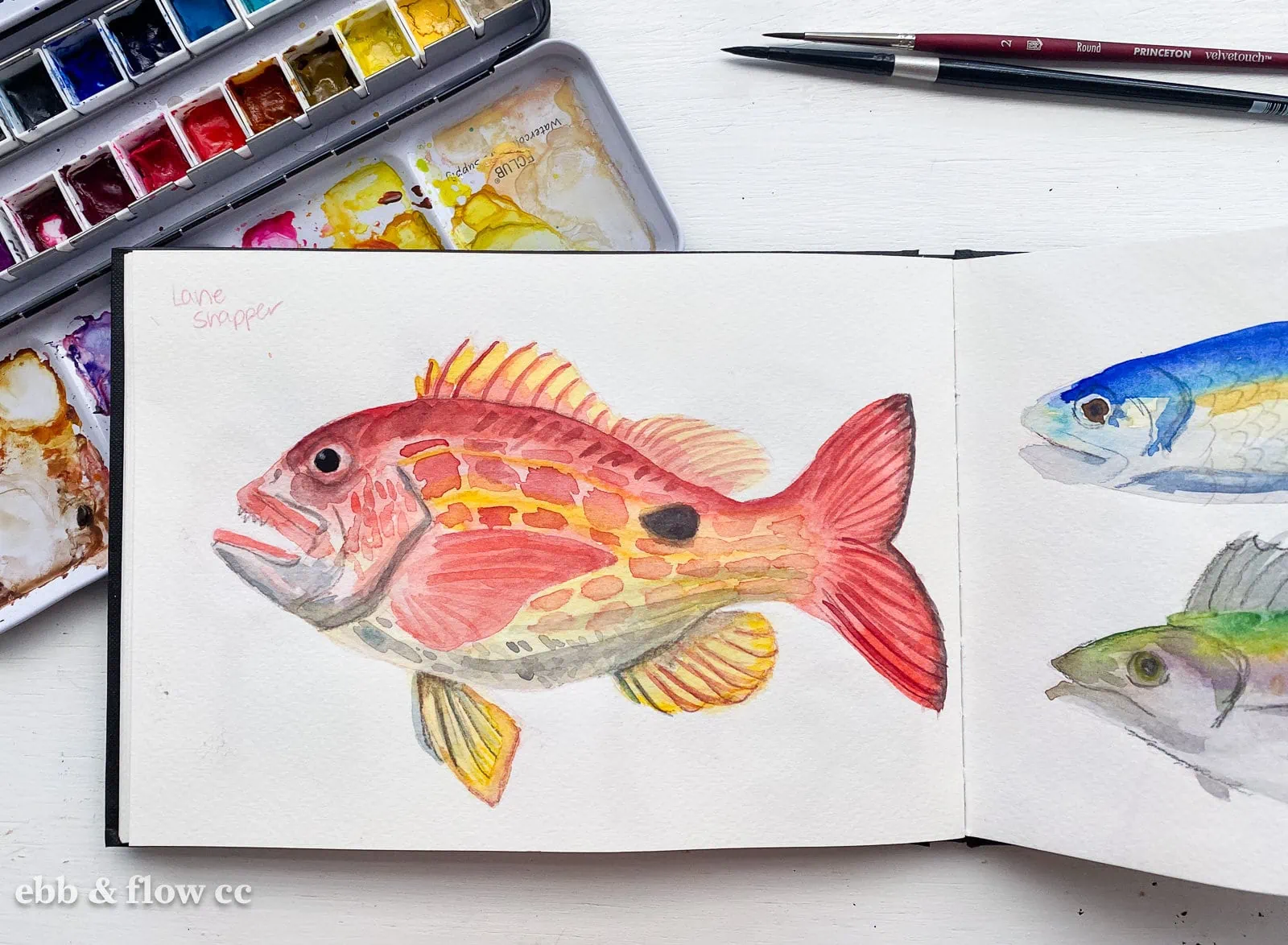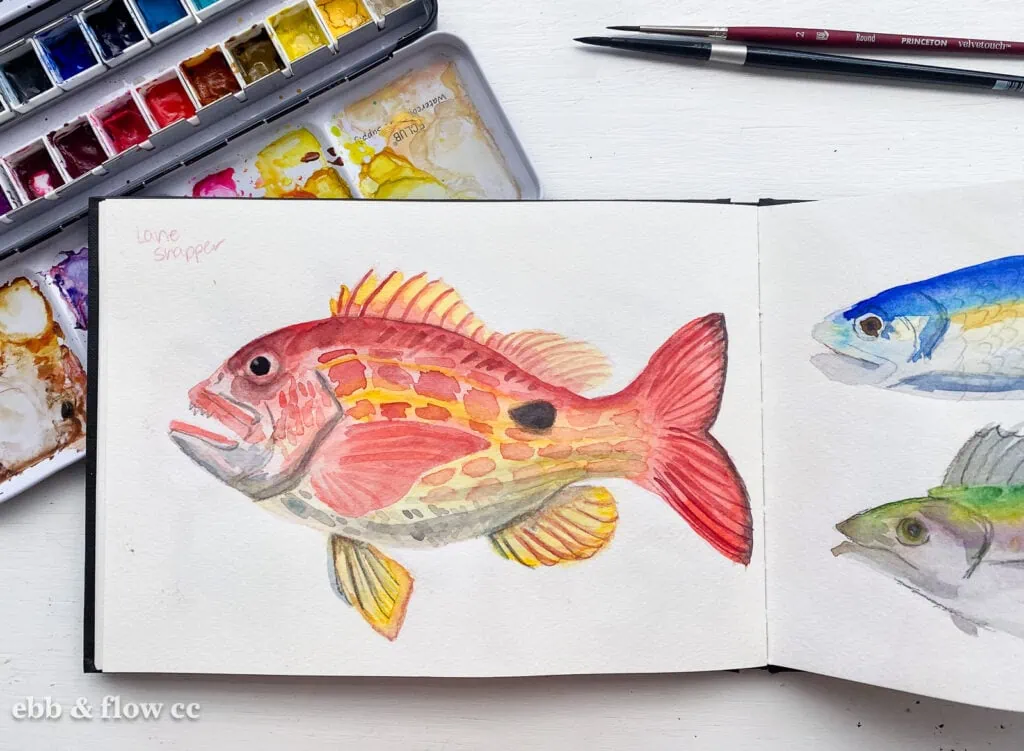 Try Something New
I touched on this a little with the new subject, but warm-ups are a great time to try something new. Try a new medium or technique.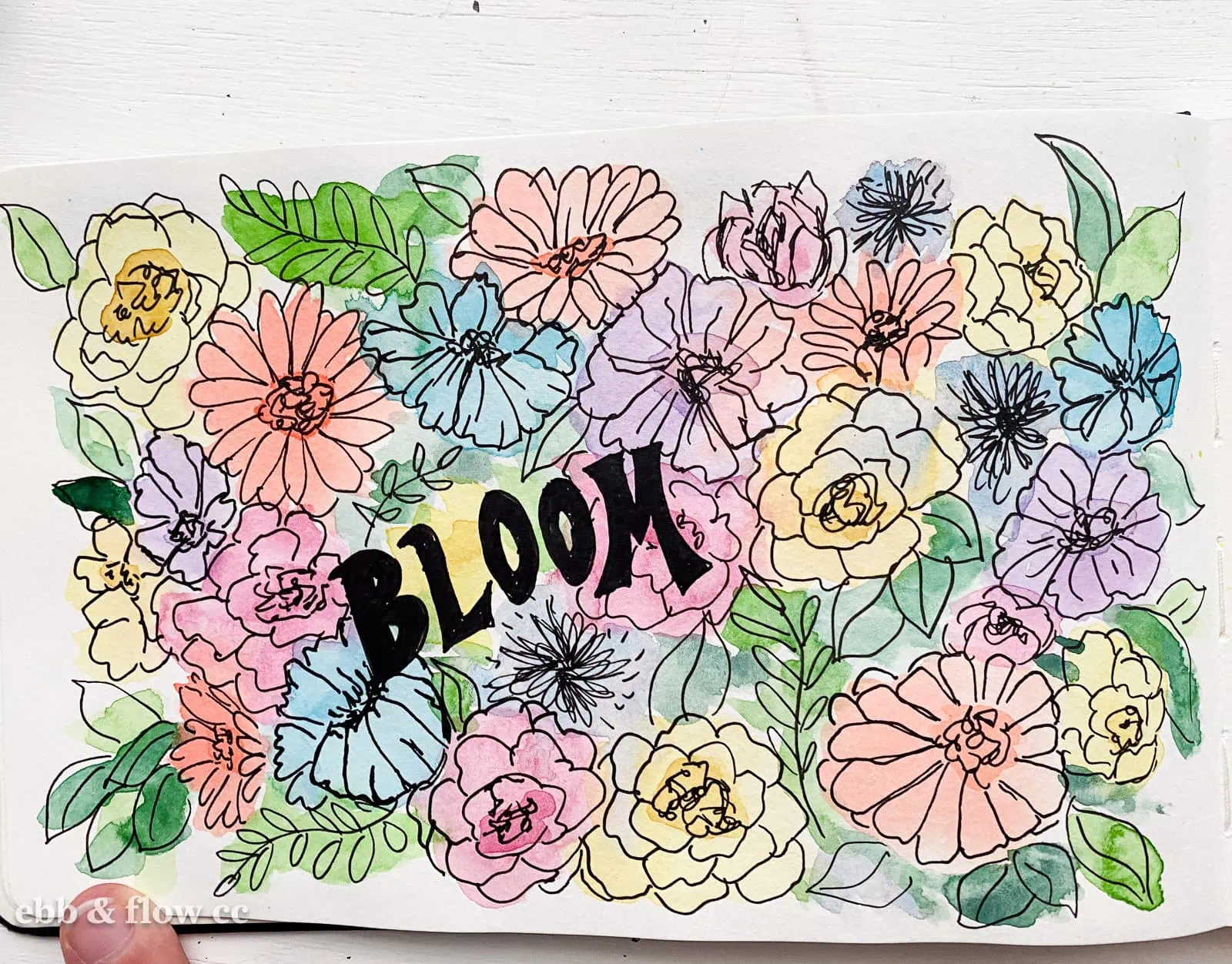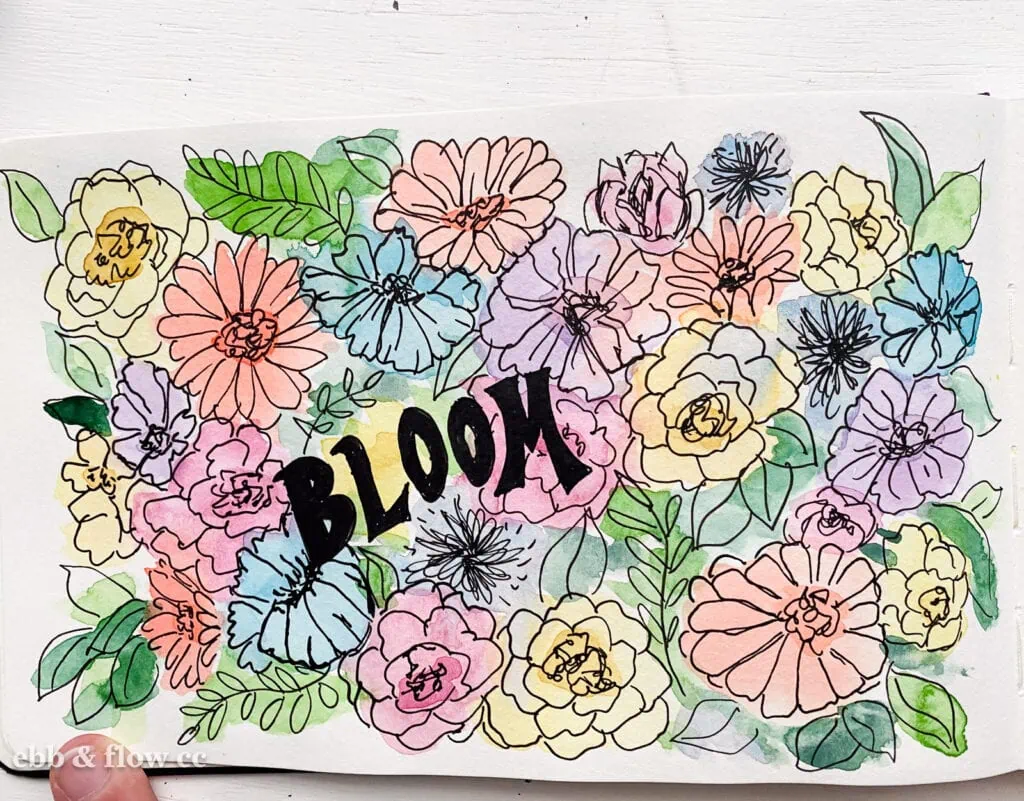 If you've always used only watercolor, try introducing colored pencils or ink into the illustration.
Or try splattering paint in a wet wash. Or masking fluid. Or a new style.
Who knows? You might like it.
More Easy Painting Ideas
Pin for Later!