Learn how to use watercolor markers with these simple techniques. Get easy tips for creating art with your watercolor markers today!
You might also be interested in learning how to use watercolor pencils.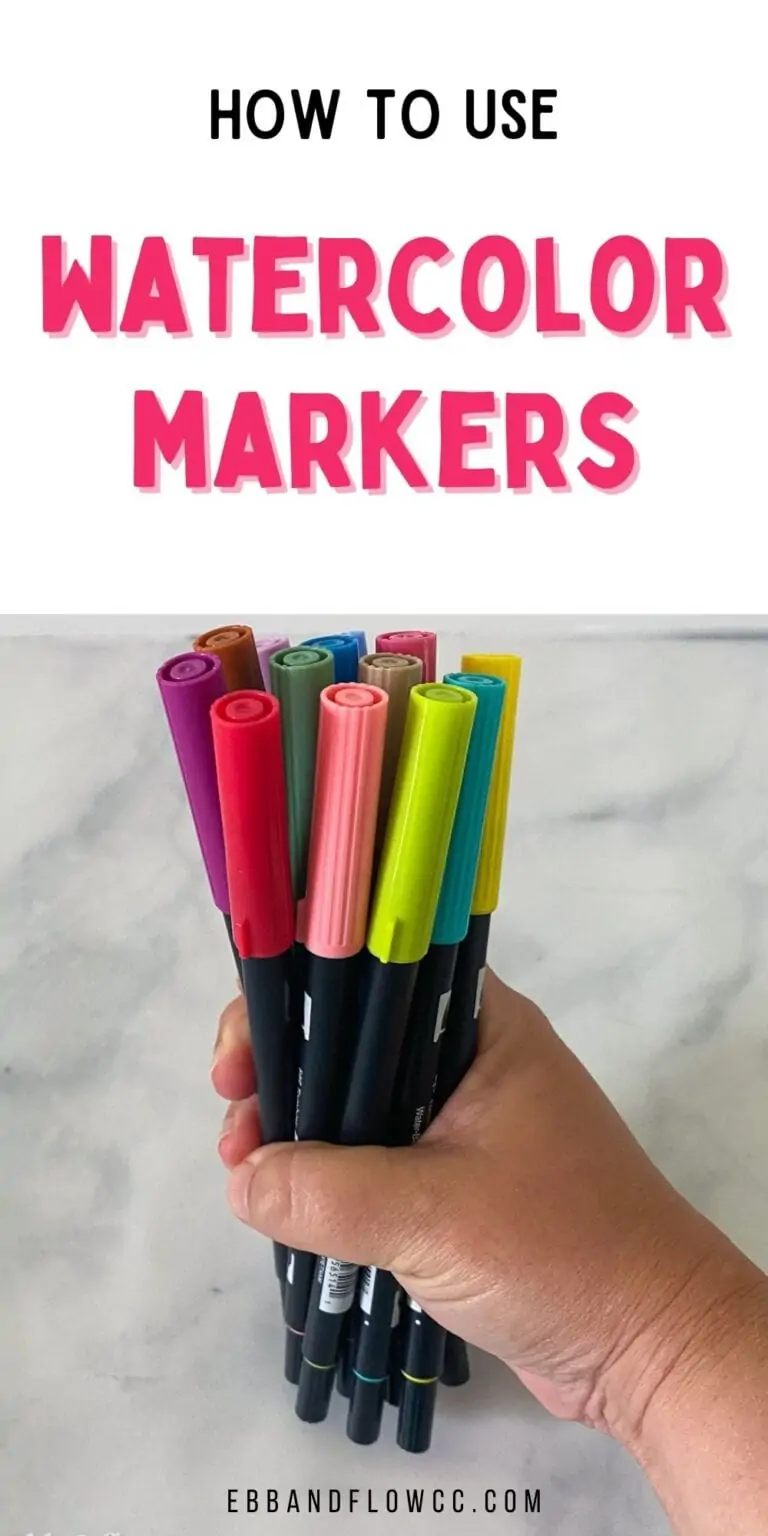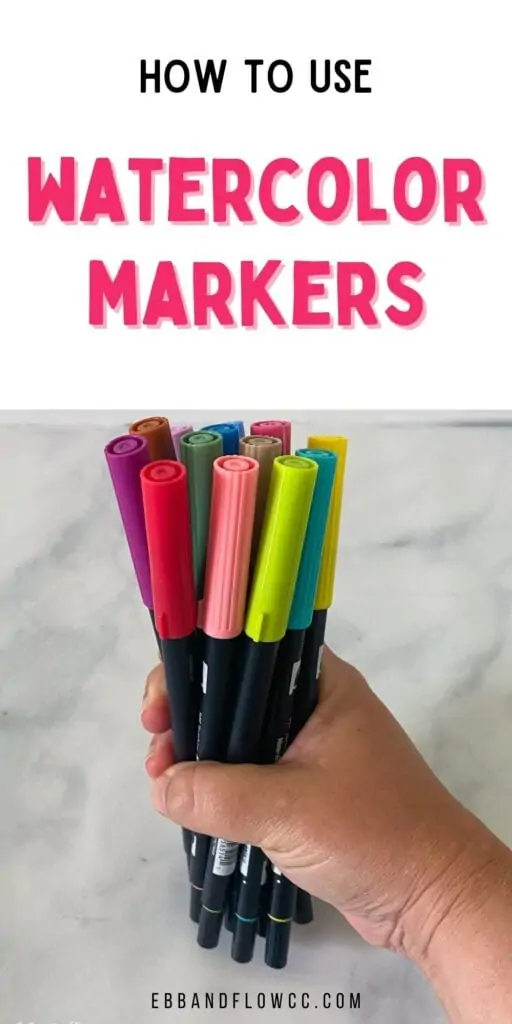 This post contains affiliate links. By purchasing an item through an affiliate link, I earn a small commission at no extra cost to you. As an Amazon Associate I earn from qualifying purchases.
Watercolor Marker FAQ
What is the difference between watercolor markers and water-based markers?
With the exceptions of a few brands, there is not a big difference between watercolor markers and water-based markers.
Some brands like Winsor and Newton use pigments instead of ink, which makes them work more like watercolors. This also means they are lightfast and will not fade if exposed to sunlight.
For the most part, most brands use ink instead of pigment, which is not lightfast and will fade if exposed to sunlight.
Visually, diluted ink tends to have harder edges and is more likely to develop blooms from using too much water.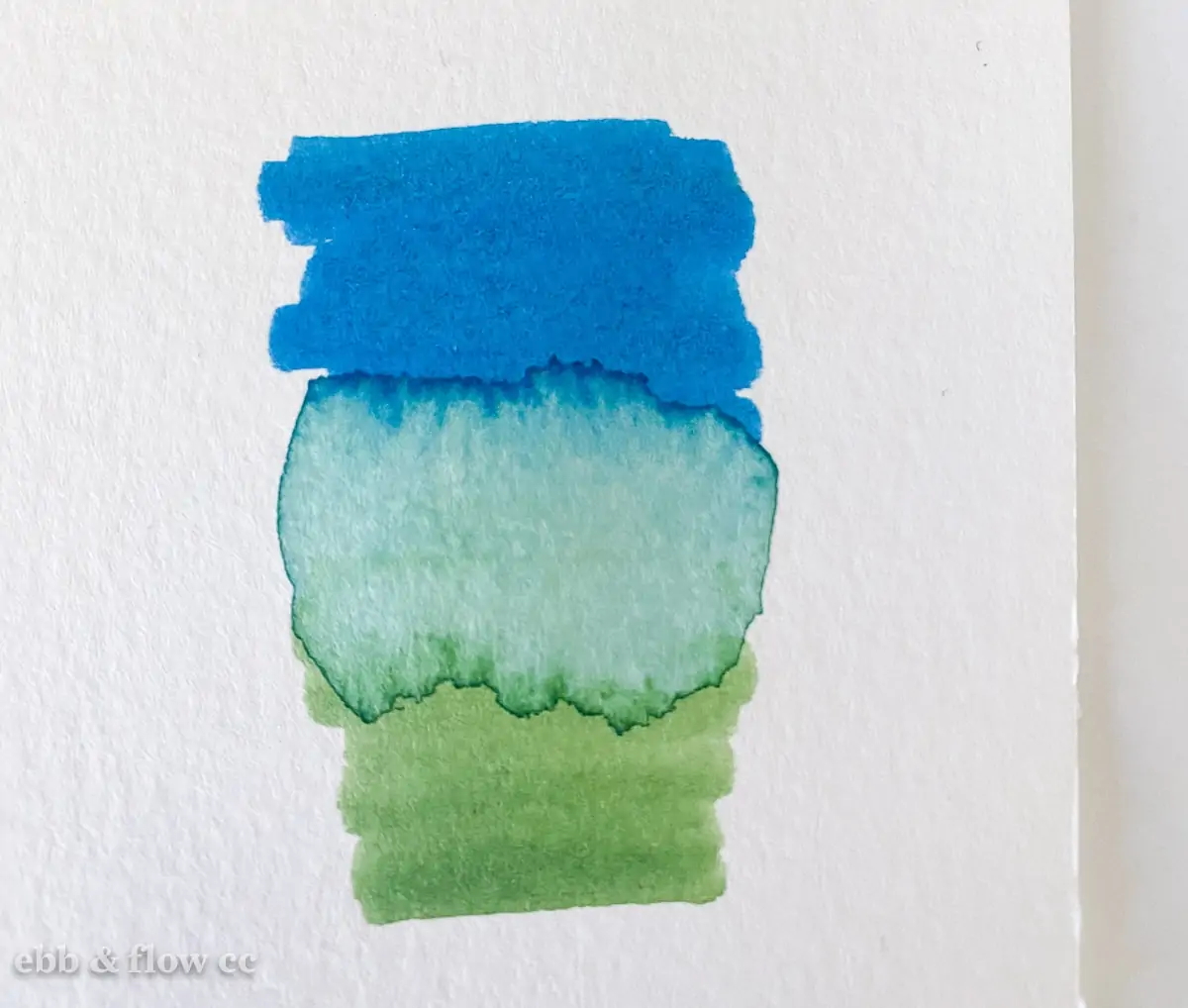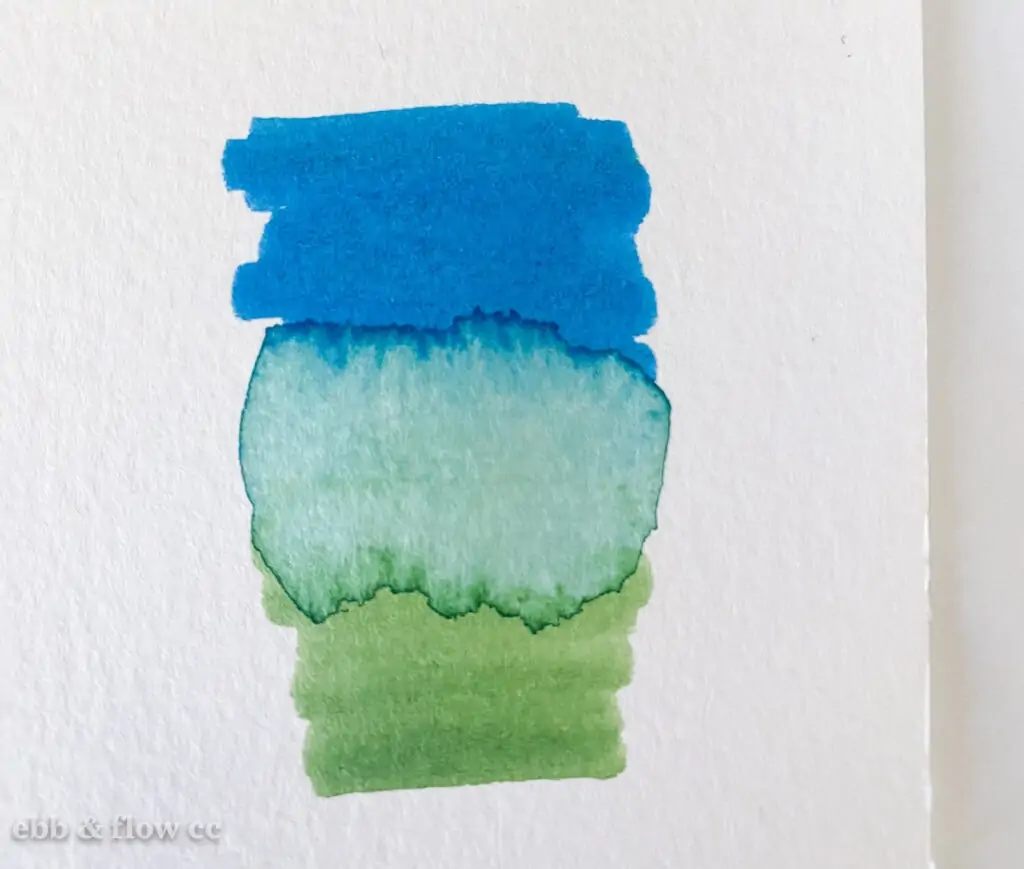 The other difference is the brush tips. Some brands use a felt tip that resembles a brush and others use brush tips with bristles.
The markers you buy will depend on your budget and preference.
(I'm using Faber Castel Albrecht Dürer Watercolor Markers and Tombow markers for these demos.)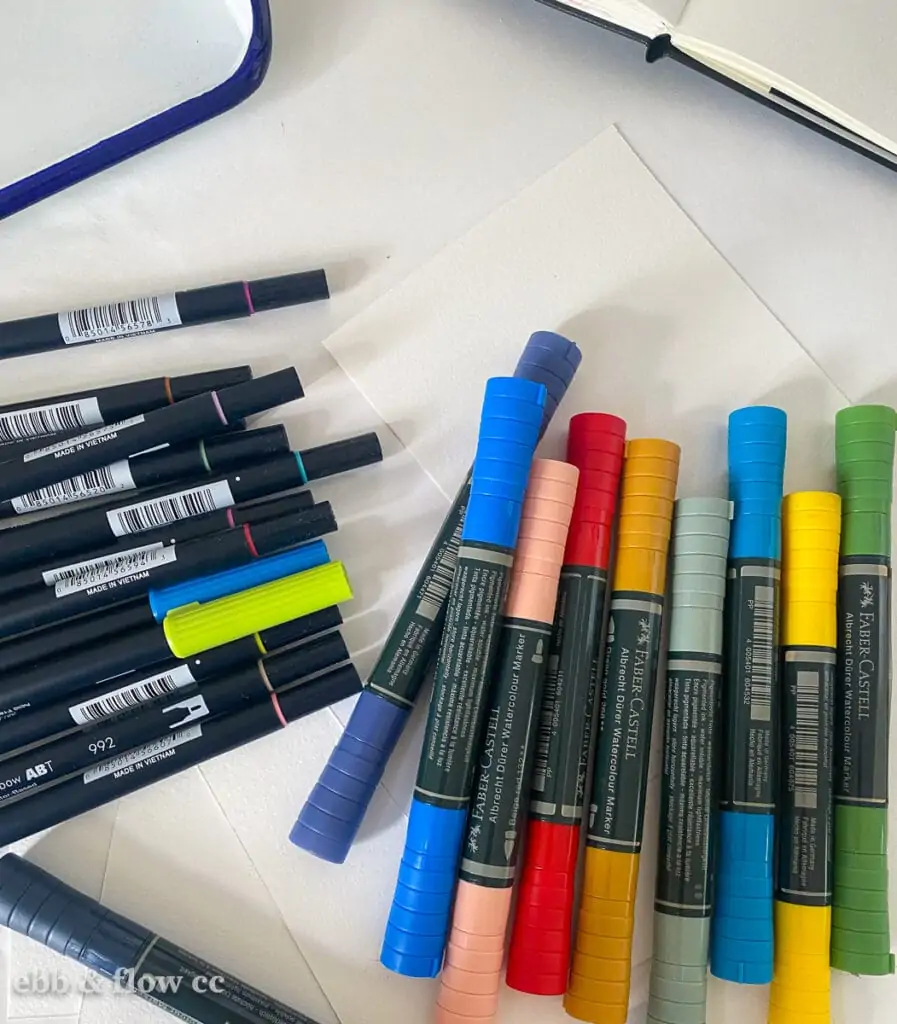 What is the difference between water-based markers and alcohol-based markers?
Water-based markers are water-based and can be diluted with water. They tend to be more gentle on paper and don't bleed through as much.
Alcohol markers are alcohol-based and need alcohol for dilution. They bleed through paper easier. Some brands have a strong smell.
They're also much more expensive. Higher-end Copic markers cost about $6 each, while water-based markers are much more affordable.
However, they can be easier to blend than water-based markers.
What are watercolor markers good for?
Watercolor markers are good for sketching and journal writing since they don't bleed through paper.
They can be used with water to create a watercolor effect, as you will see in the tutorial below.
What are some good watercolor marker brands?
If you want to create realistic watercolor effects, try the Winsor and Newton ProMarker Watercolor Markers.
I've also used Tombow markers and Faber Castell Albrecht Dürer Watercolor Markers.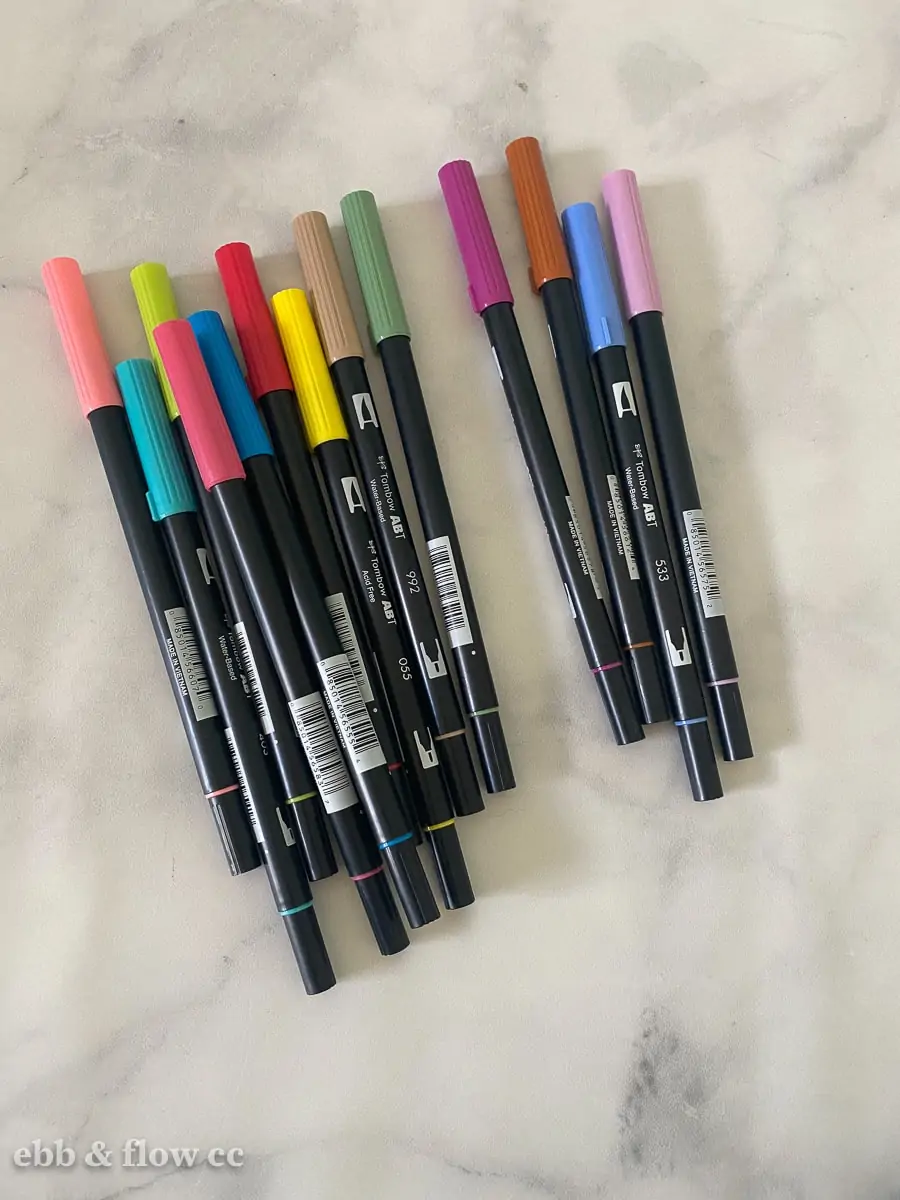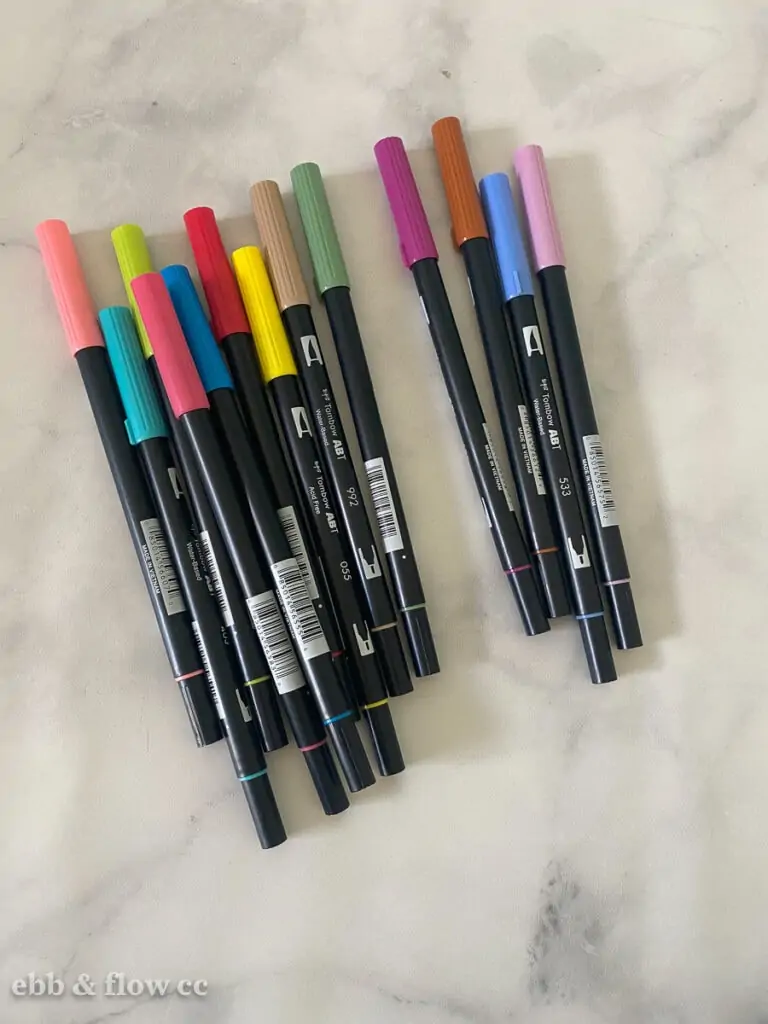 If you're on a budget and want a ton of colors, try this Arteza set. It comes with a ton of colors!
How to Use Watercolor Markers
Start with Good Paper
Watercolor markers work best on paper that can handle water. Lower quality paper can pill as you draw, so it's best to start with a good quality paper.
If you're not going to be using a ton of water, you can use a smooth mixed media paper or bristol board.
If you plan on using a ton of water, use a hot press watercolor paper. Hot press watercolor paper has a smoother surface and is more gentle on the marker brush tip.
Cold press watercolor paper can be used, but it might be rougher on the marker.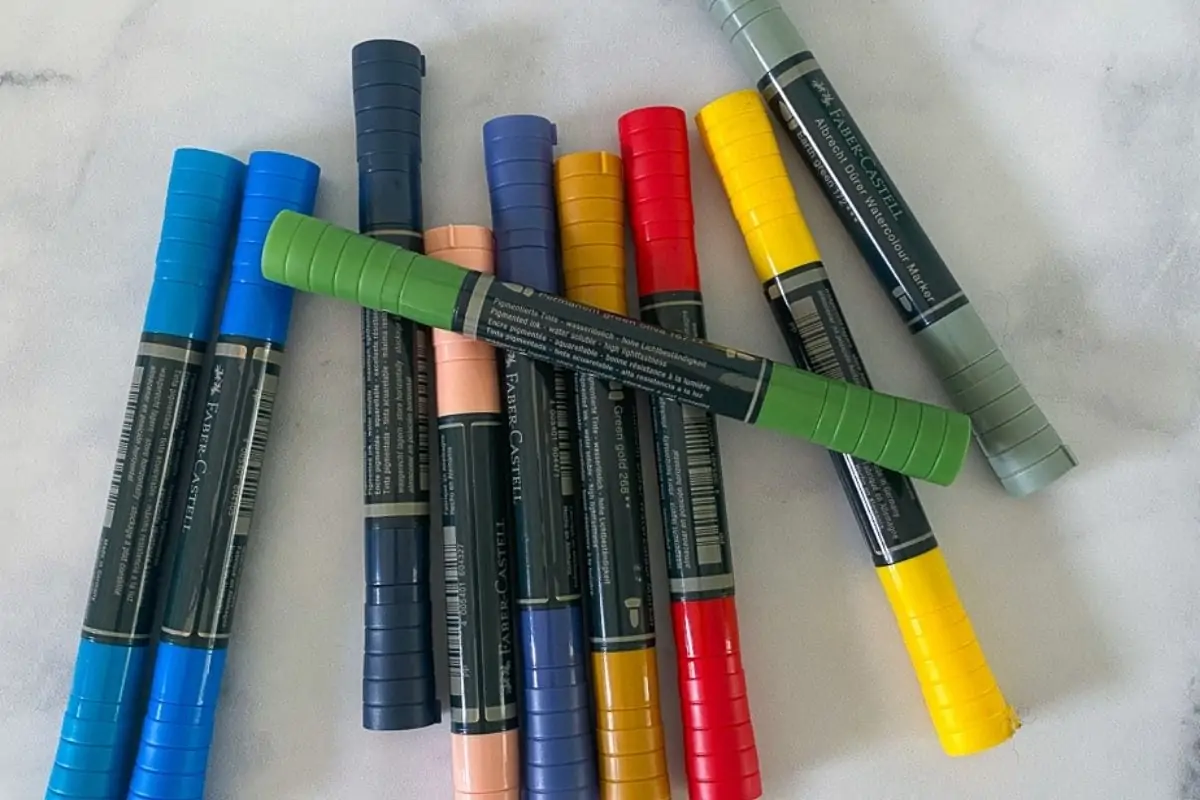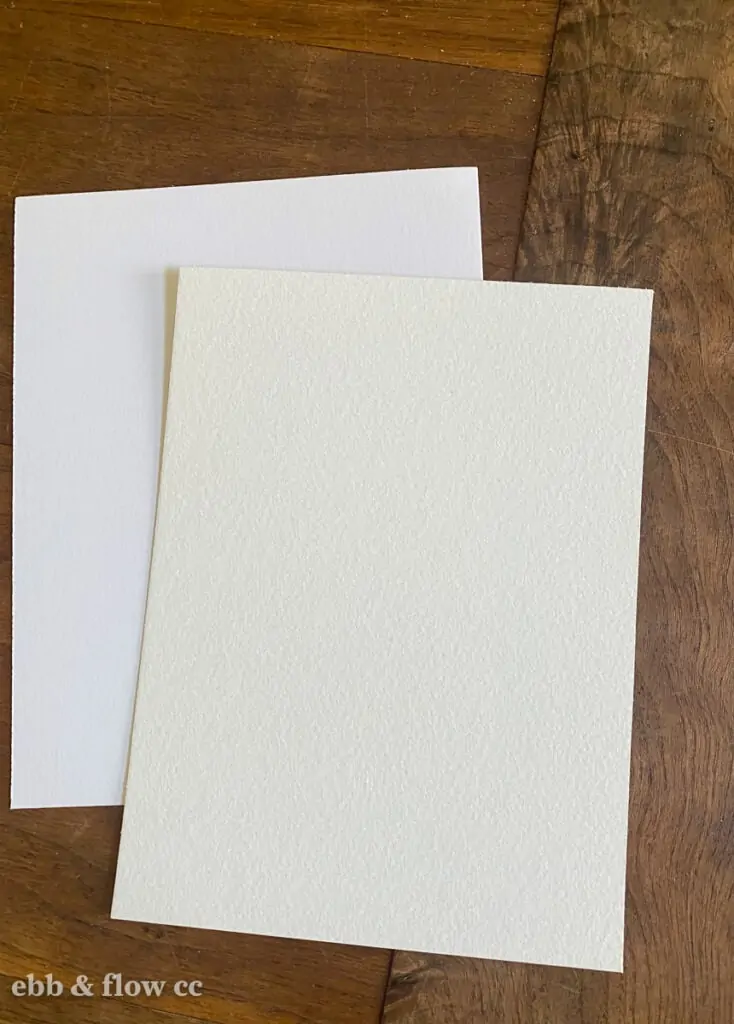 I highly advise against using cheap paper like cardstock or printer paper. The paper will warp, it will pill when coloring with markers and the colors will look dull.
Use Less Water than You Think
When adding water to marker ink, use less water than you would with watercolor. This will help prevent blooms from forming.
When diluting marker ink on a palette, use as much water as you want to get the color you desire.
Cleaning a Dirty Watercolor Marker
As you work with watercolor markers, the tips of light colors may become dirty. If this happens, it's easy to fix.
Just scribble on a piece of scrap paper until the marker is clean again and writes the correct color.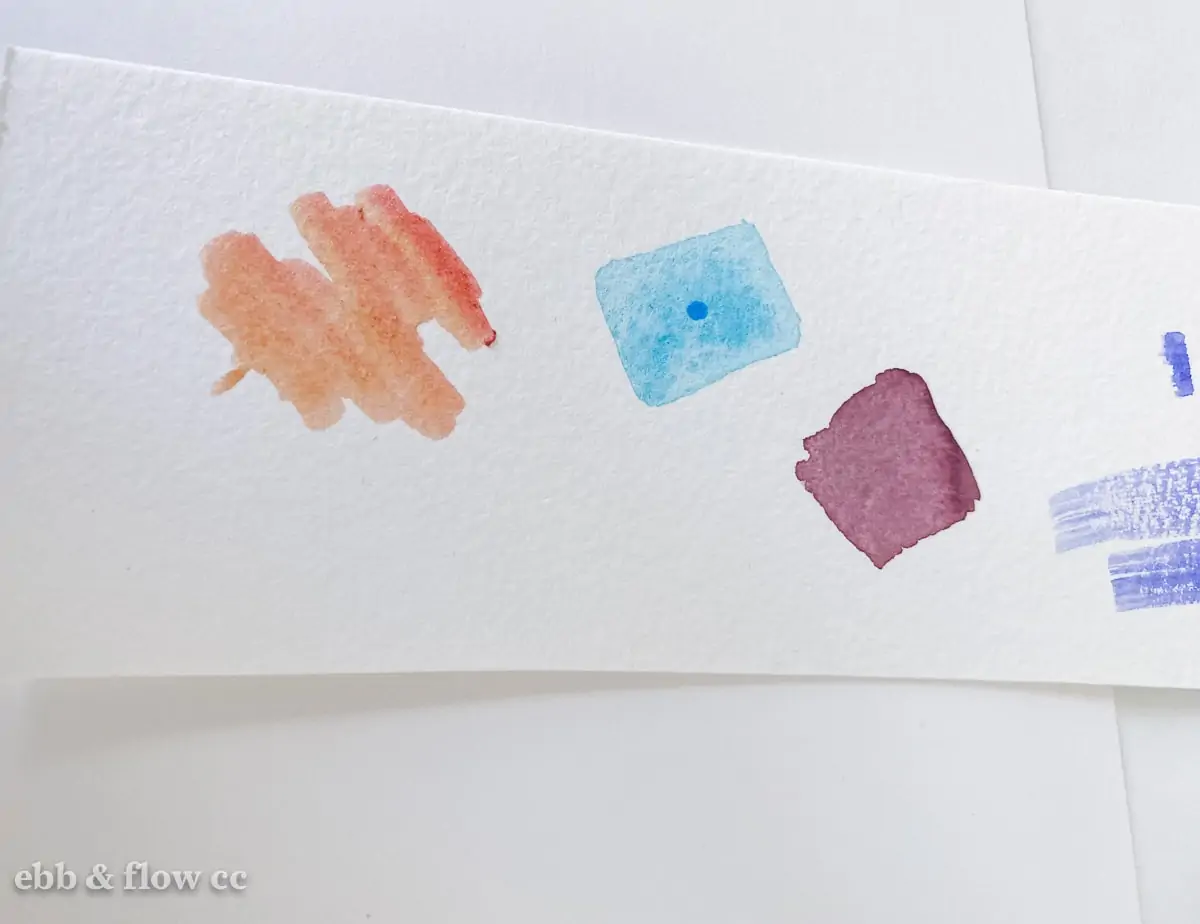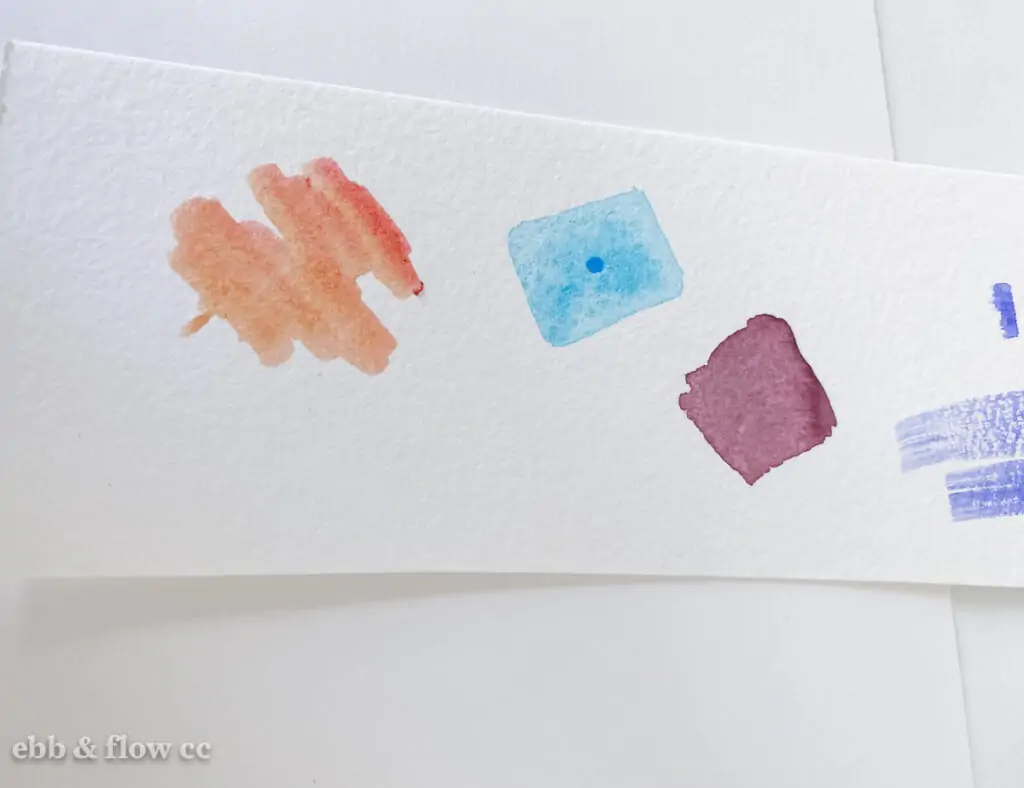 Using as Markers vs Watercolors
Watercolor markers can be used as markers or as watercolors.
You can draw with them, or draw on a palette to dilute the color and use it as watercolor paint. (This will be explained more below.)
Watercolor Marker Techniques
Blending Techniques
There are so many fun ways to blend watercolor markers.
Using the Markers to Blend
You can blend with just the markers. This creates a brighter look.
Start with the darkest color, then add a medium color. As you go, use the lighter color overlapping the darker color. This will blend the colors together.
Use a lighter color to blend all 3 of the colors by coloring over the darker colors.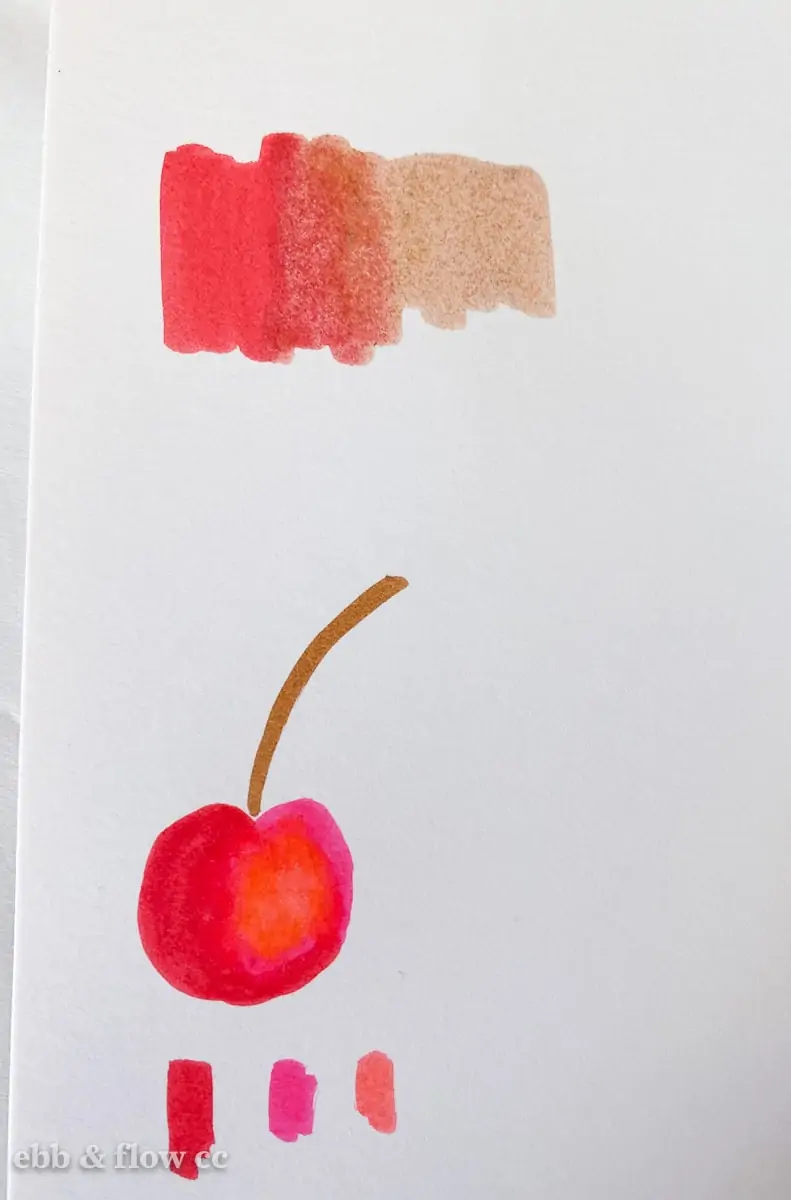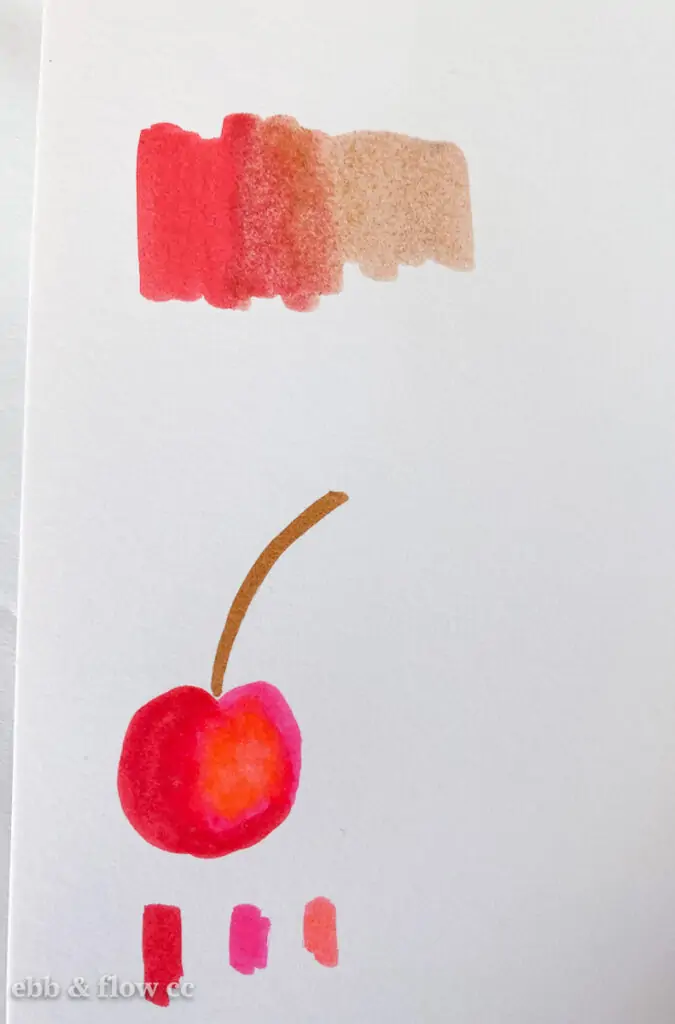 Use the Markers as Watercolor
This is my favorite way to use watercolor markers. It creates a beautiful, subtle effect.
Draw on a smooth solid surface and add water. I like to use a palette for this process.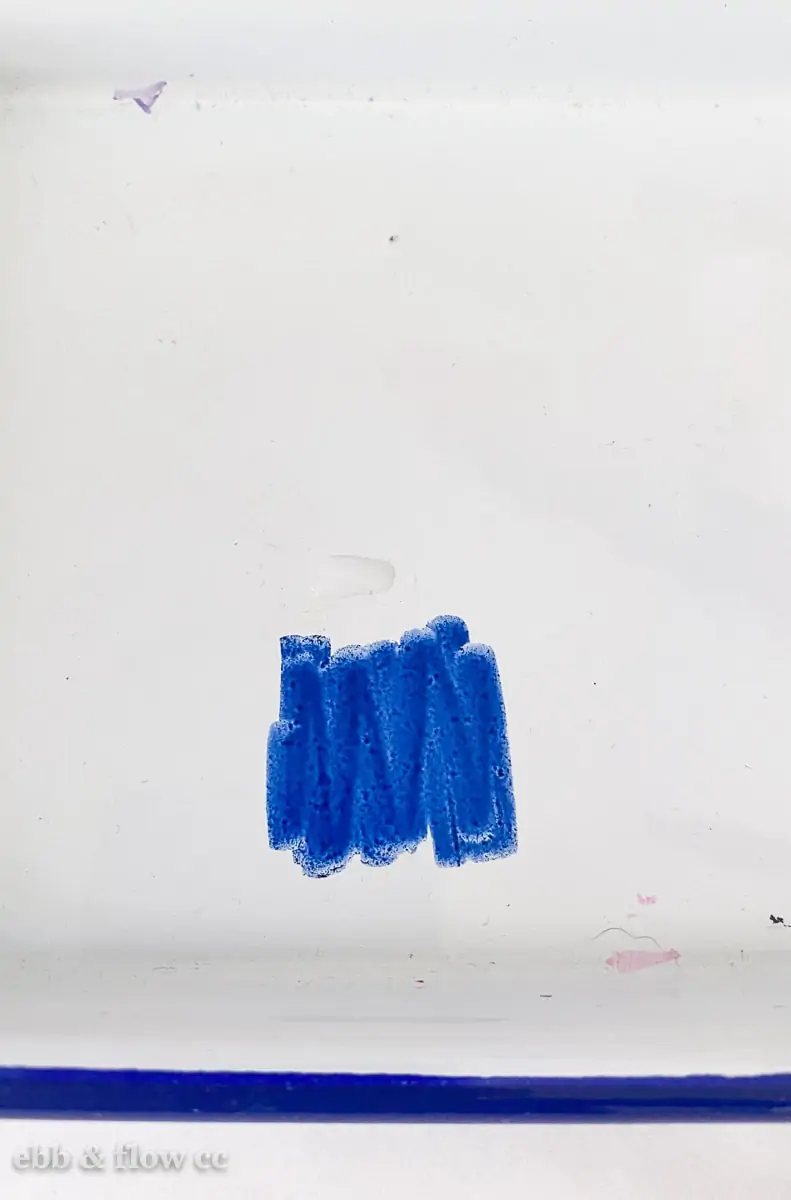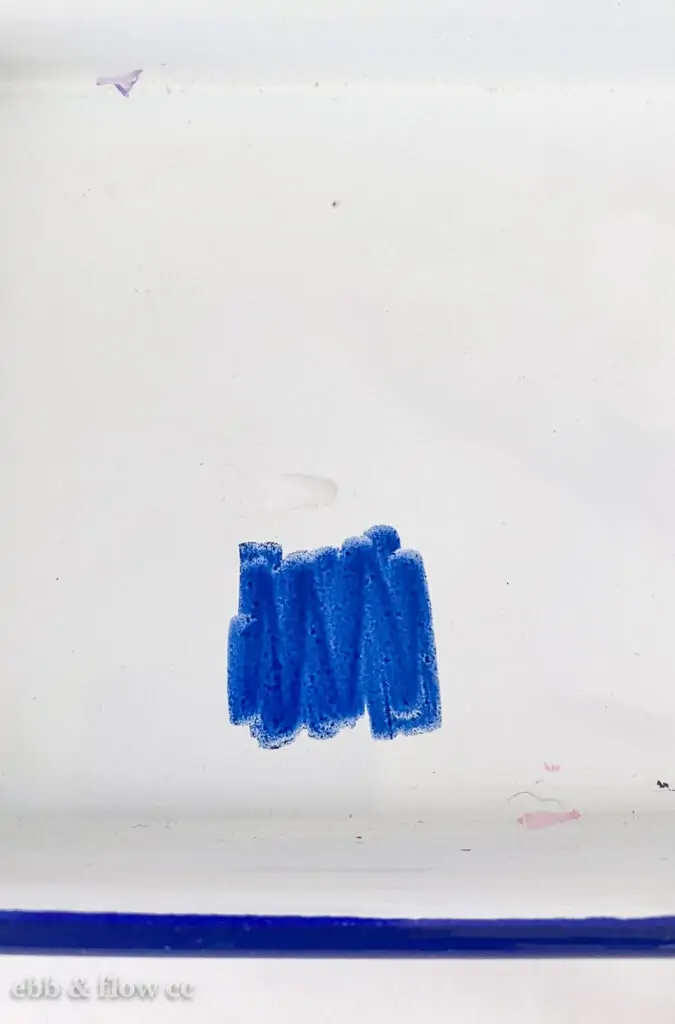 The more water you use, the lighter the color will be.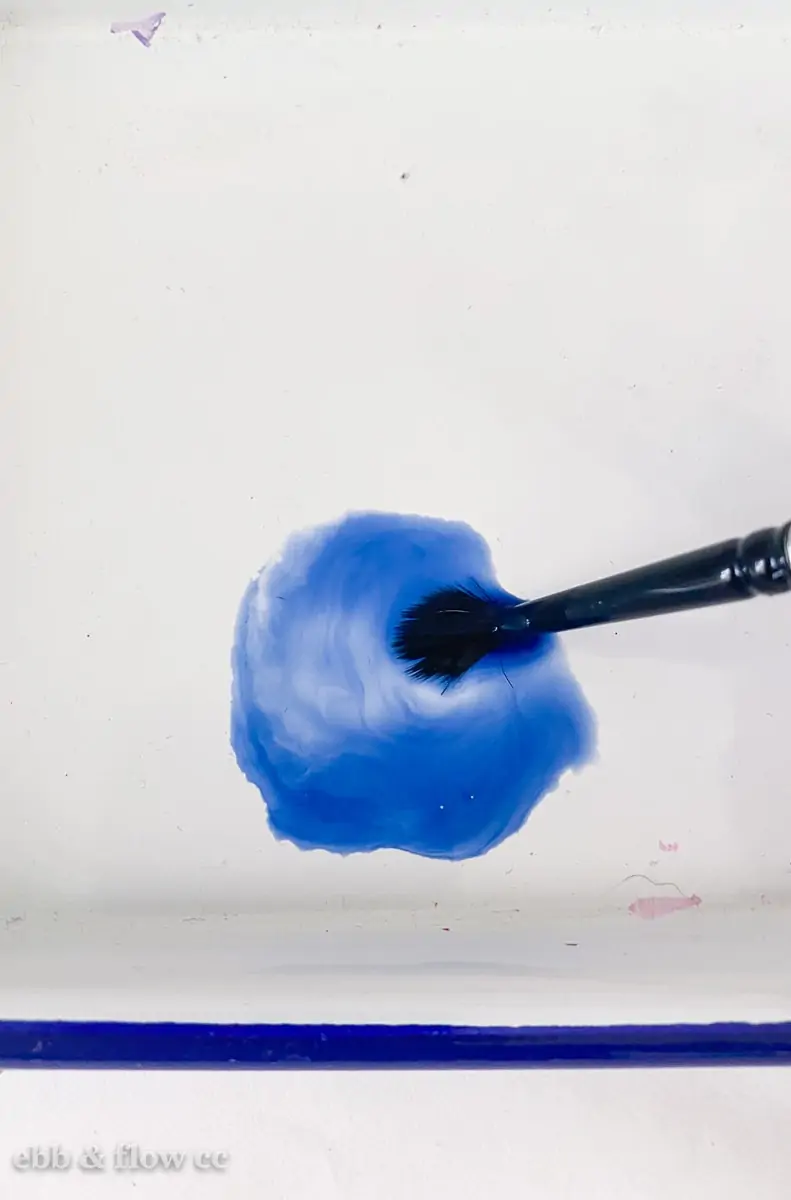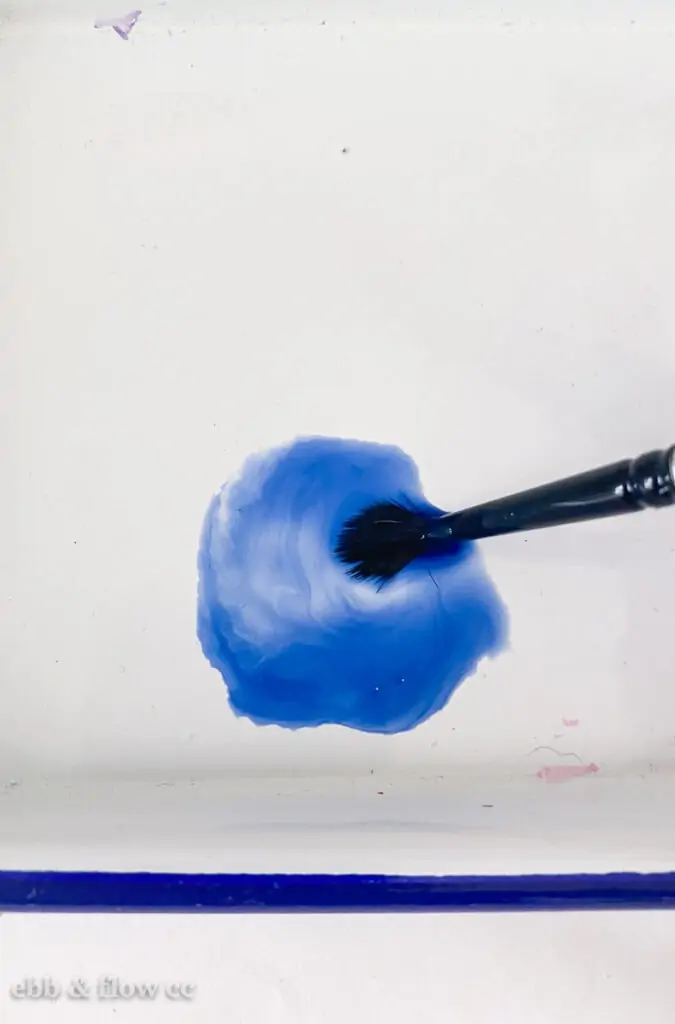 Apply the color with a brush.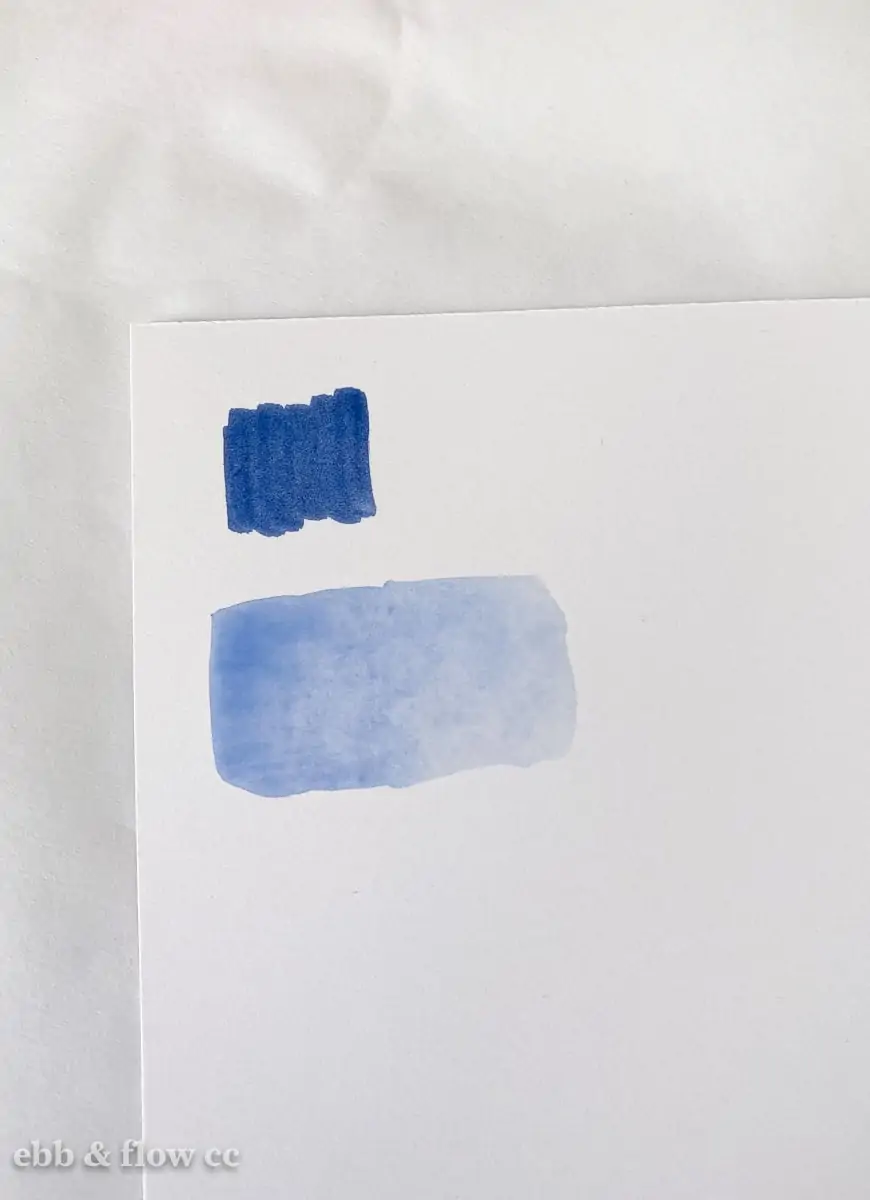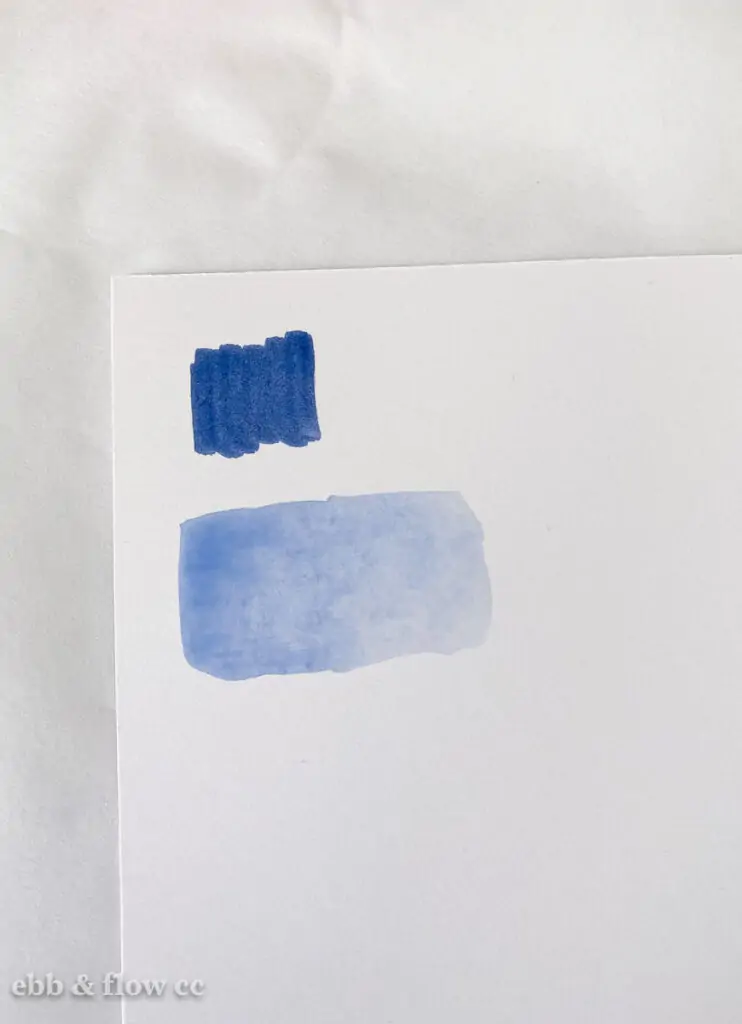 Using a Blending Marker
You can also use a blending marker.
Simply color the area and use the blending marker over it. This creates a subtle effect.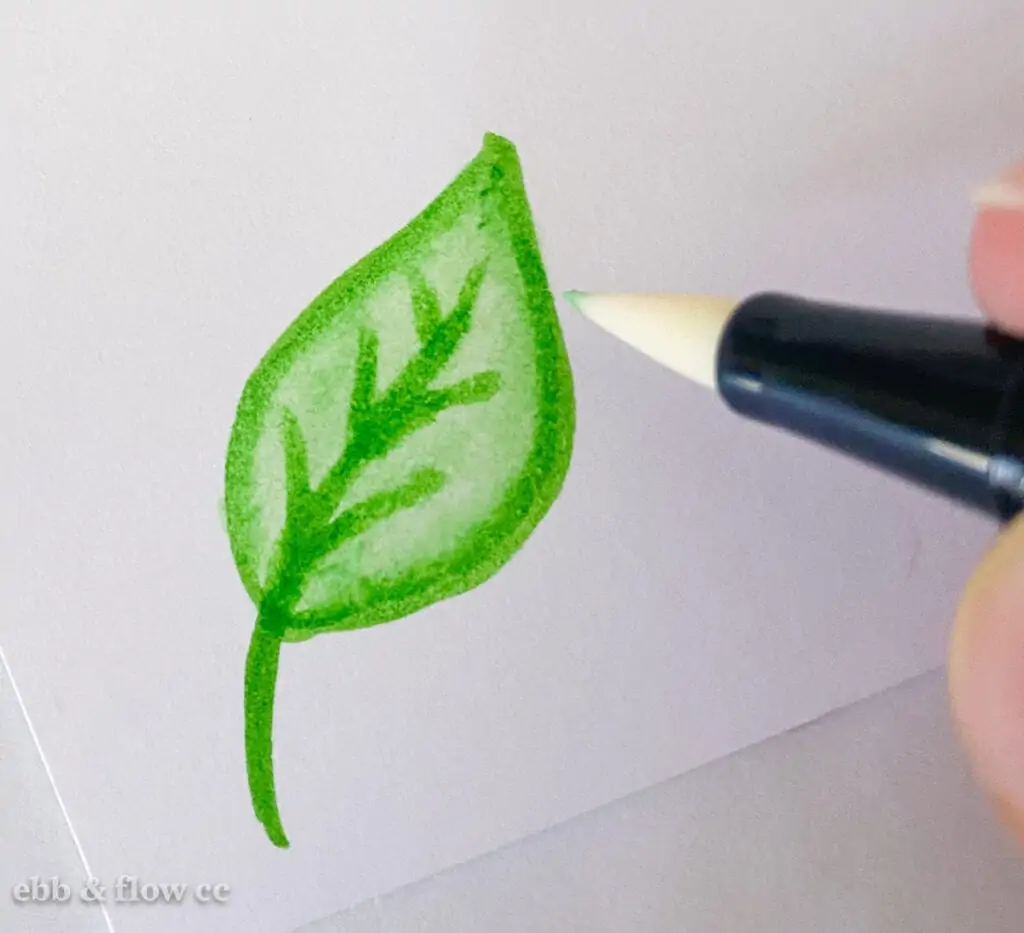 Adding Water After Coloring
You can also color on the paper and then blend it out with water using a brush or even a water brush.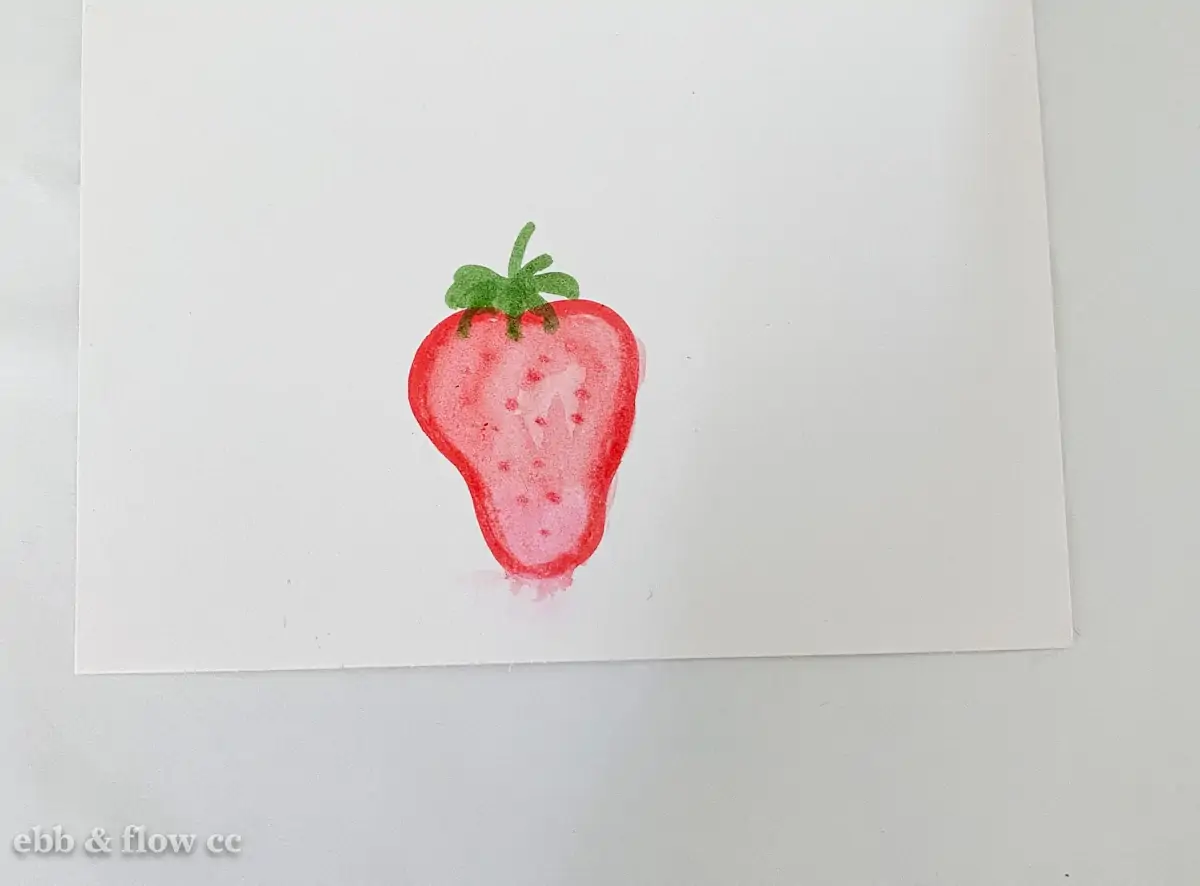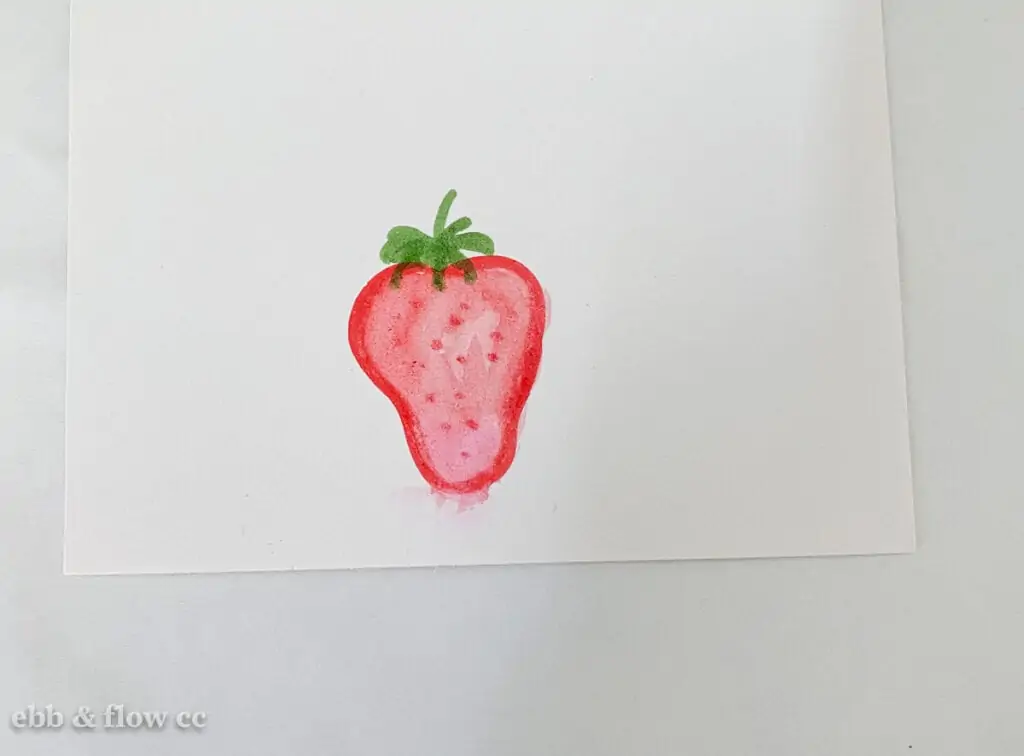 Wet-on-Wet Technique
Wet-on-wet is one of my favorite watercolor techniques.
Apply clean water to the page and then use the marker in the water.
You can also use a brush and diluted marker on a palette.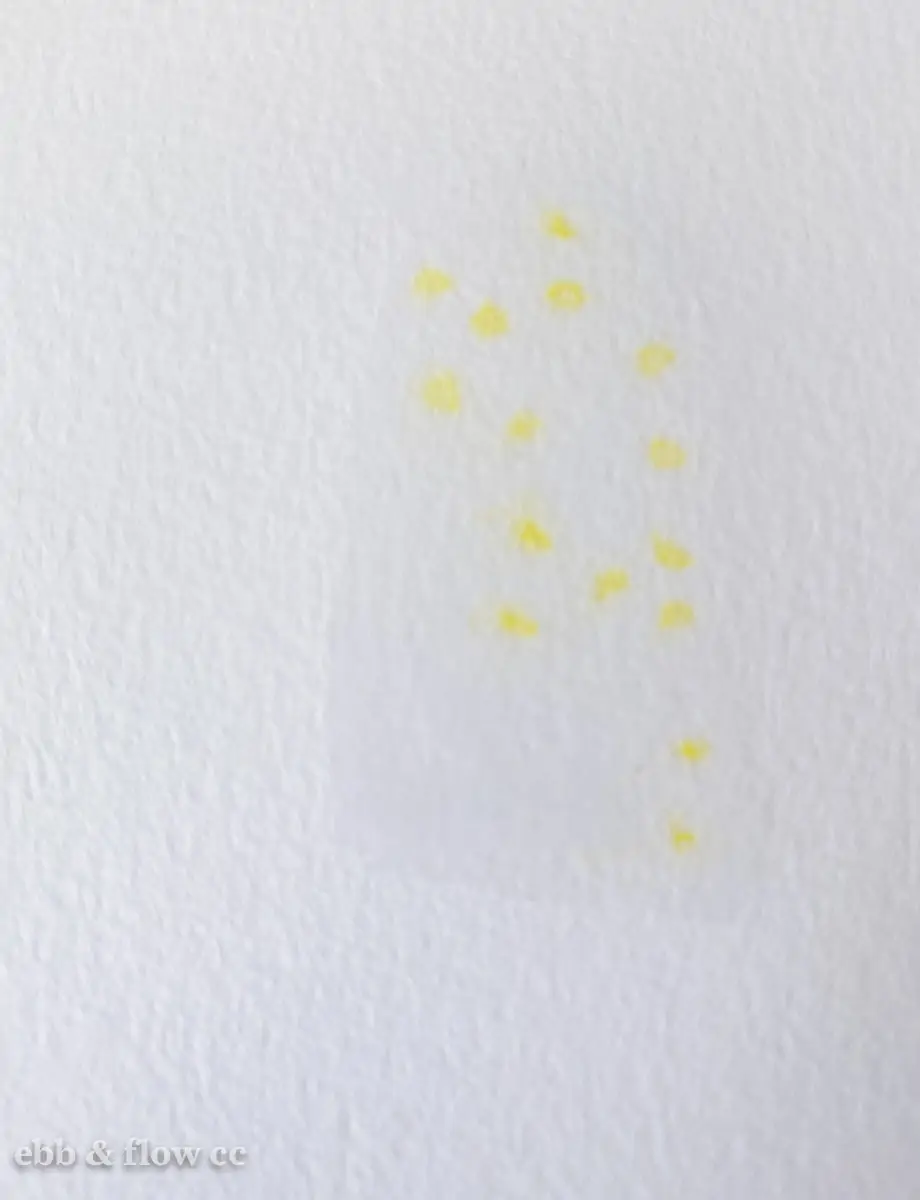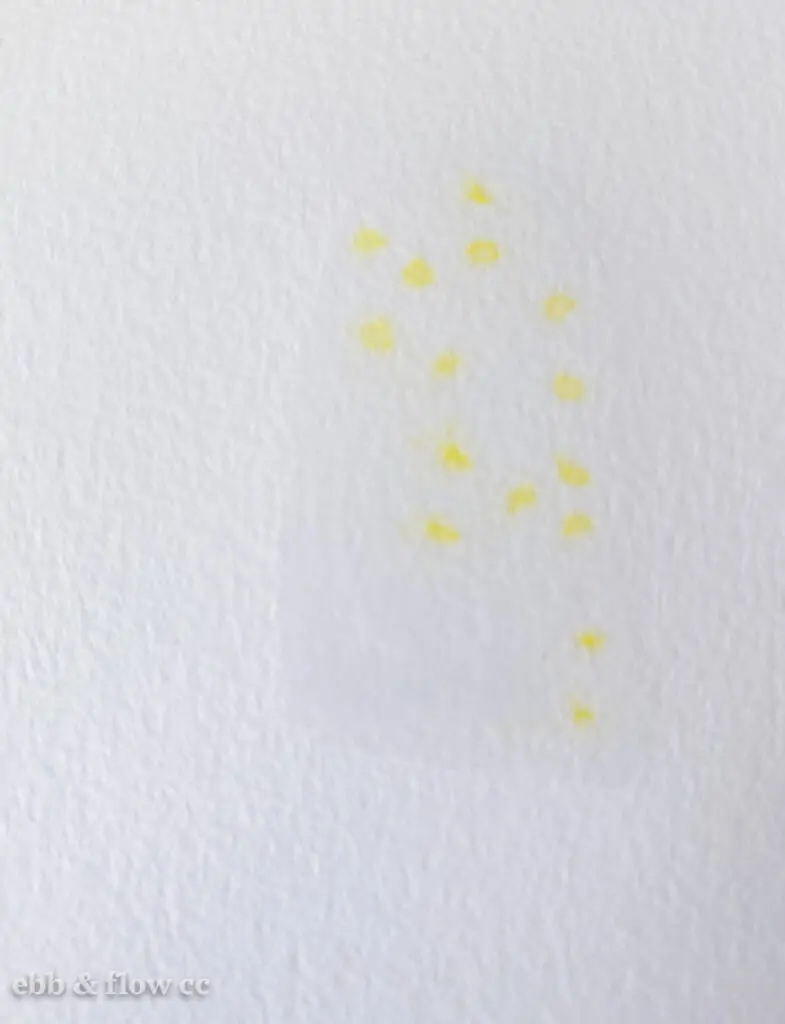 It's really fun to mix colors this way!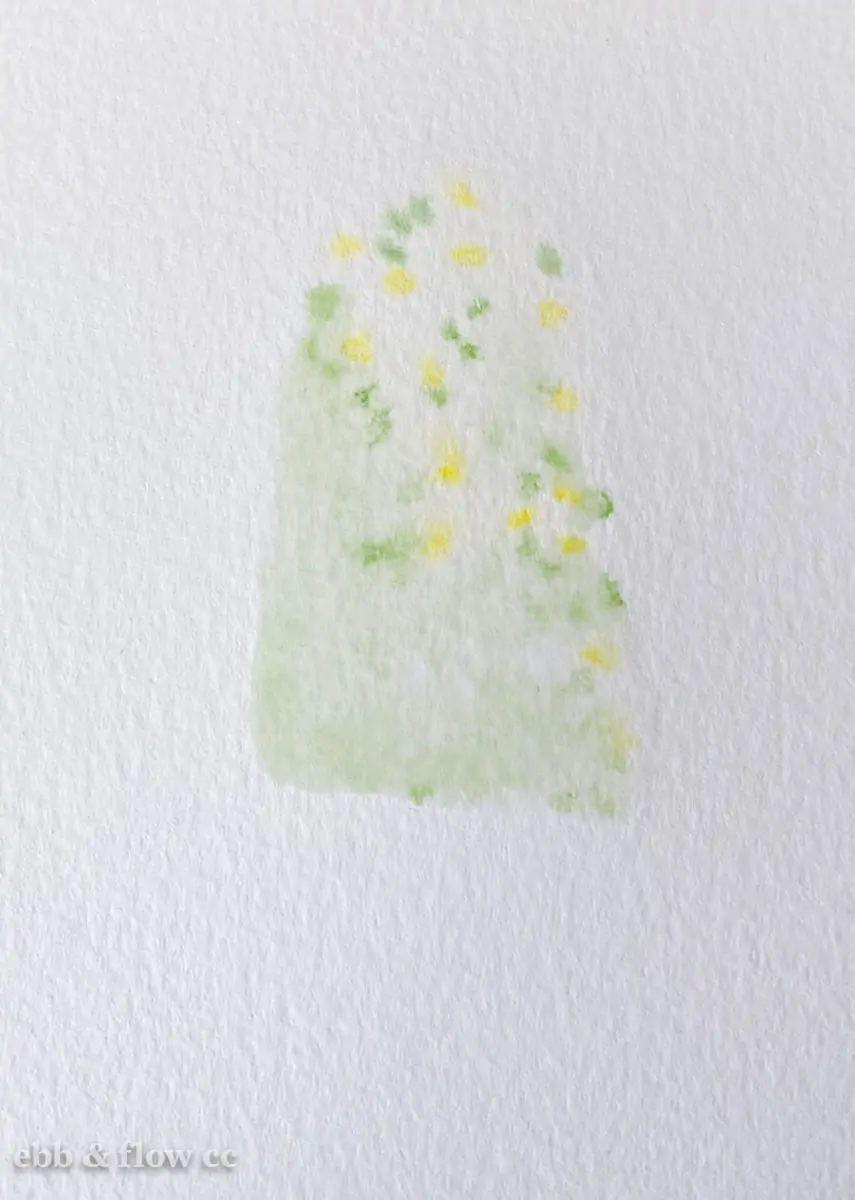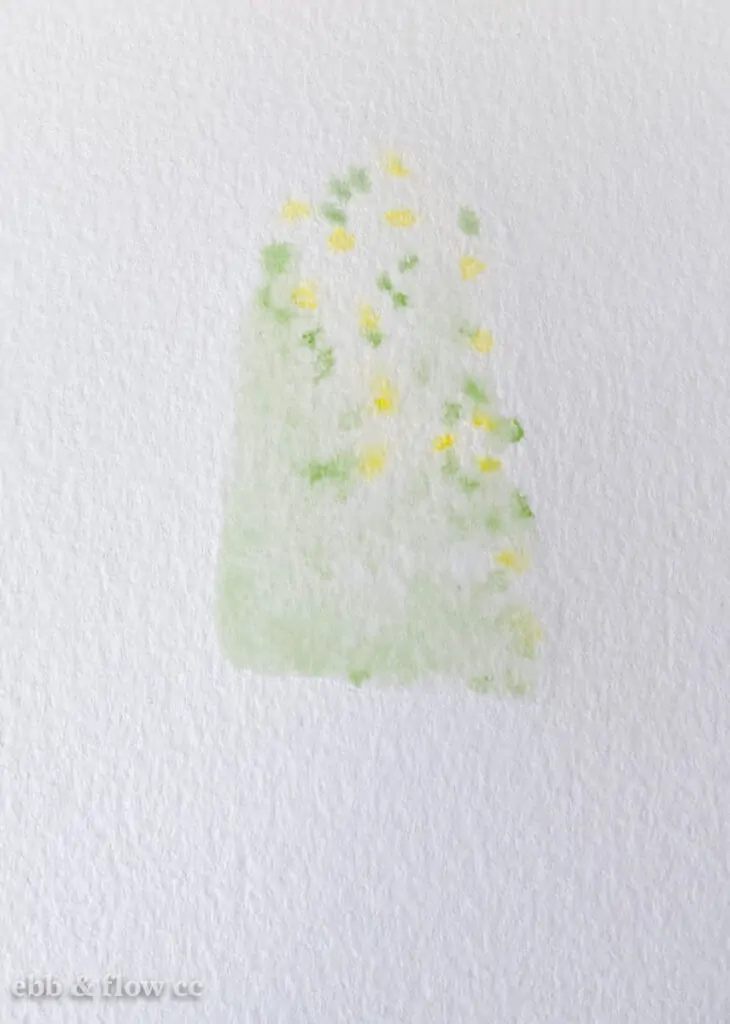 Tip to Tip Technique
This technique is not for everyone, however, it creates a fun gradient effect.
Touch the tips of 2 different markers and use one to color.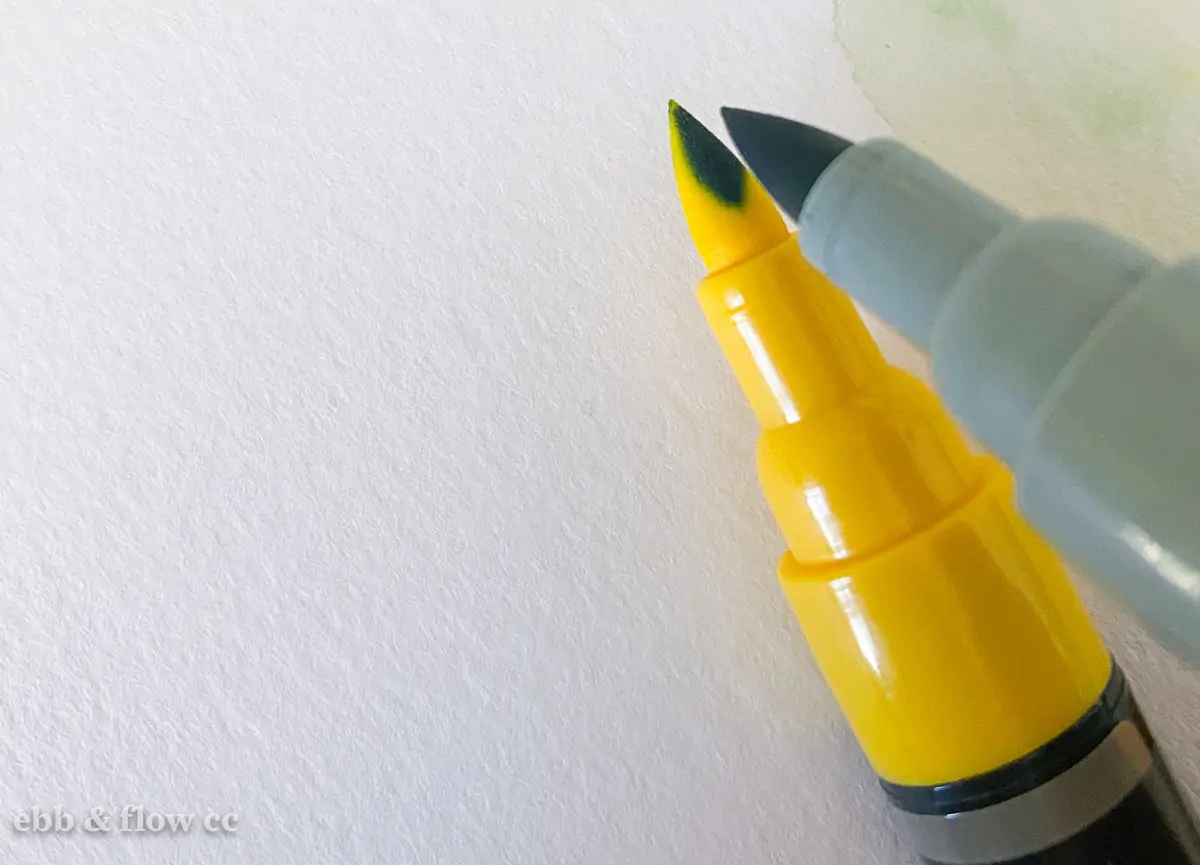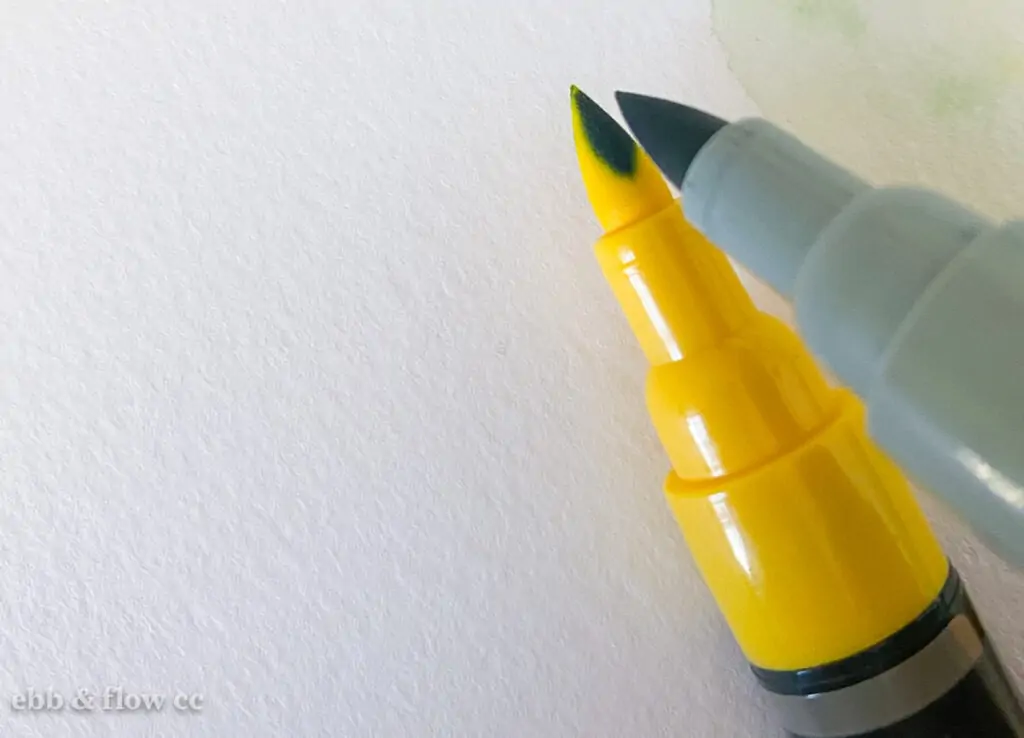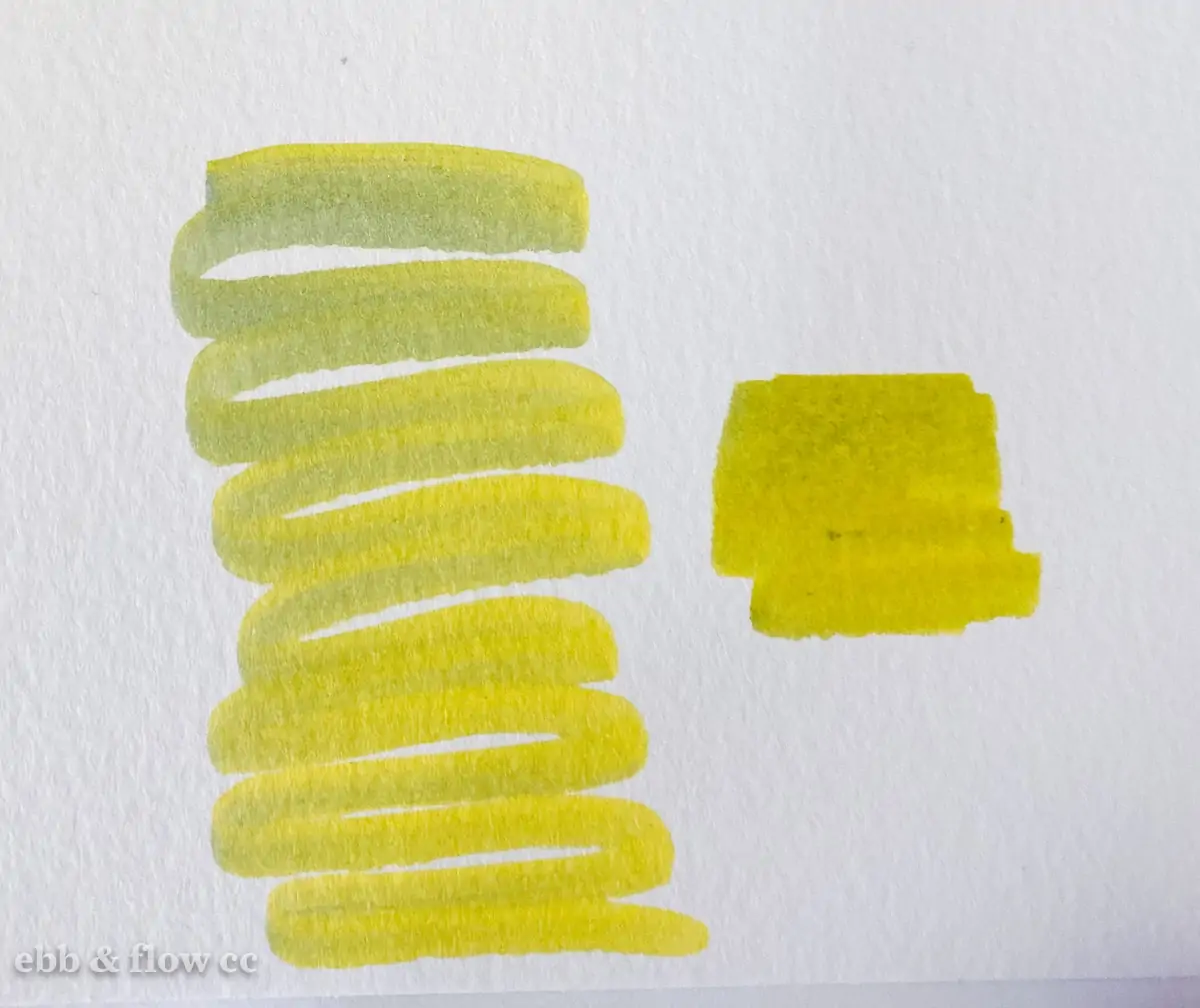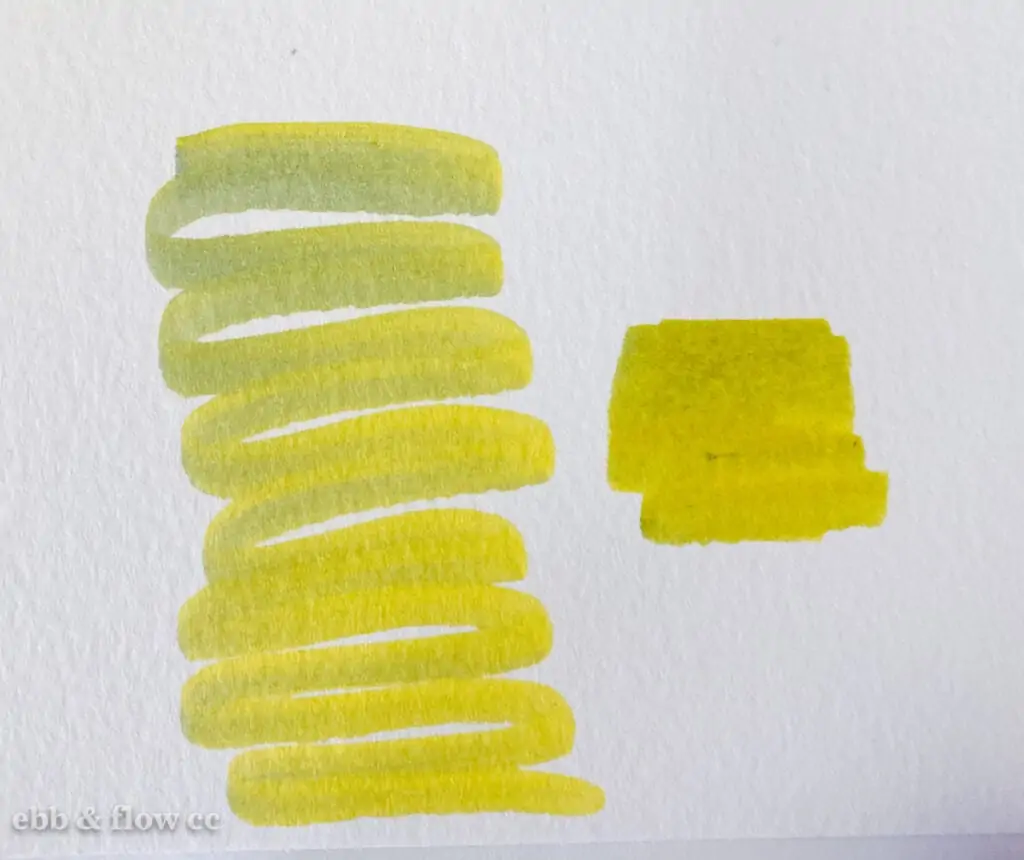 To clean the tips, scribble on scrap paper until the tip is clean.
Creating Gradients
Color an area and blend it out with water.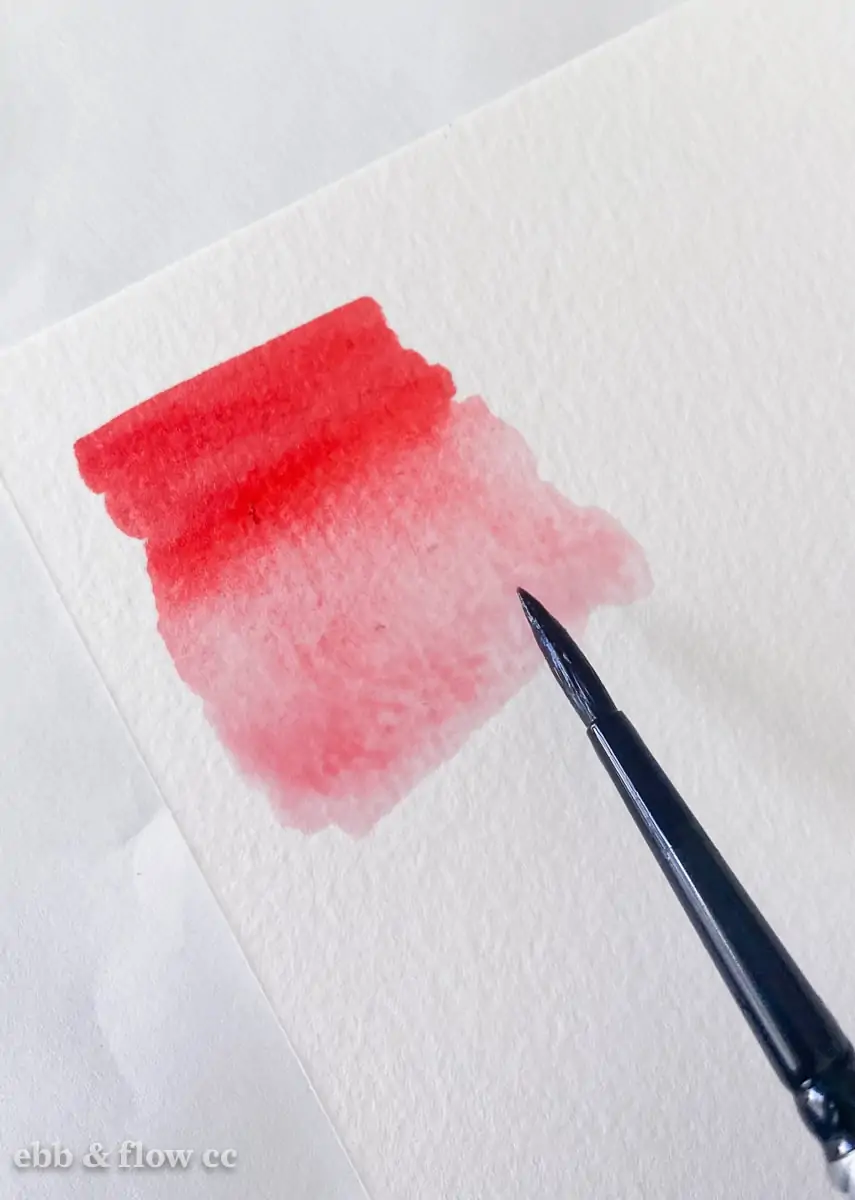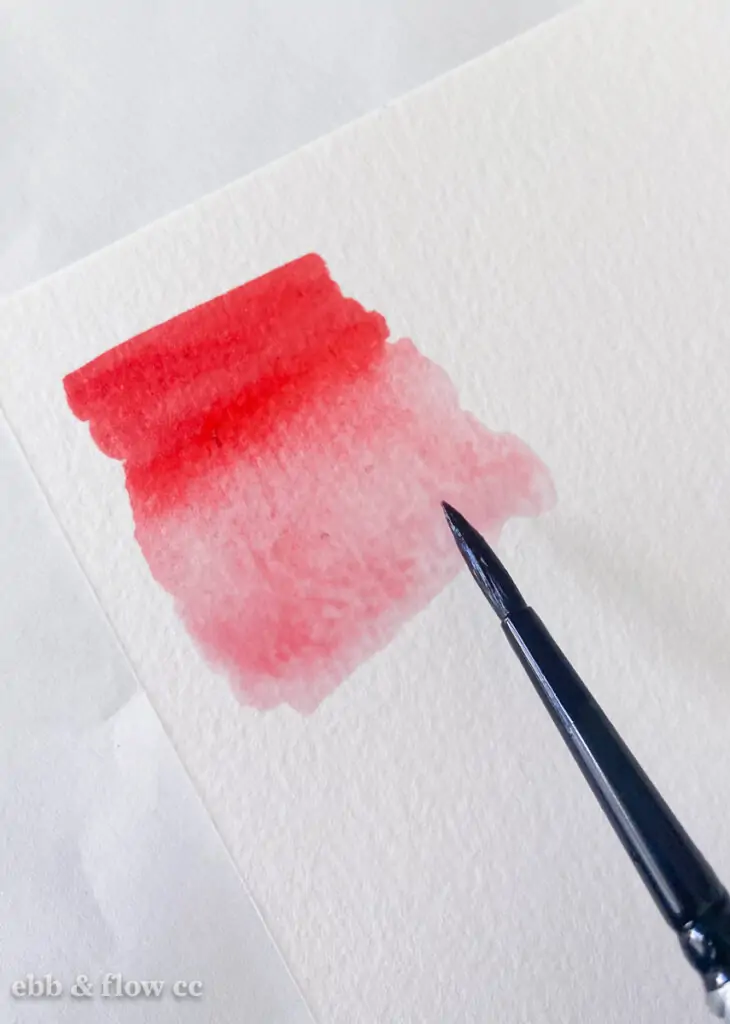 Alternatively, you can create a gradient with more than one color.
Add the colors next to each other and use water and a brush to blend the colors together.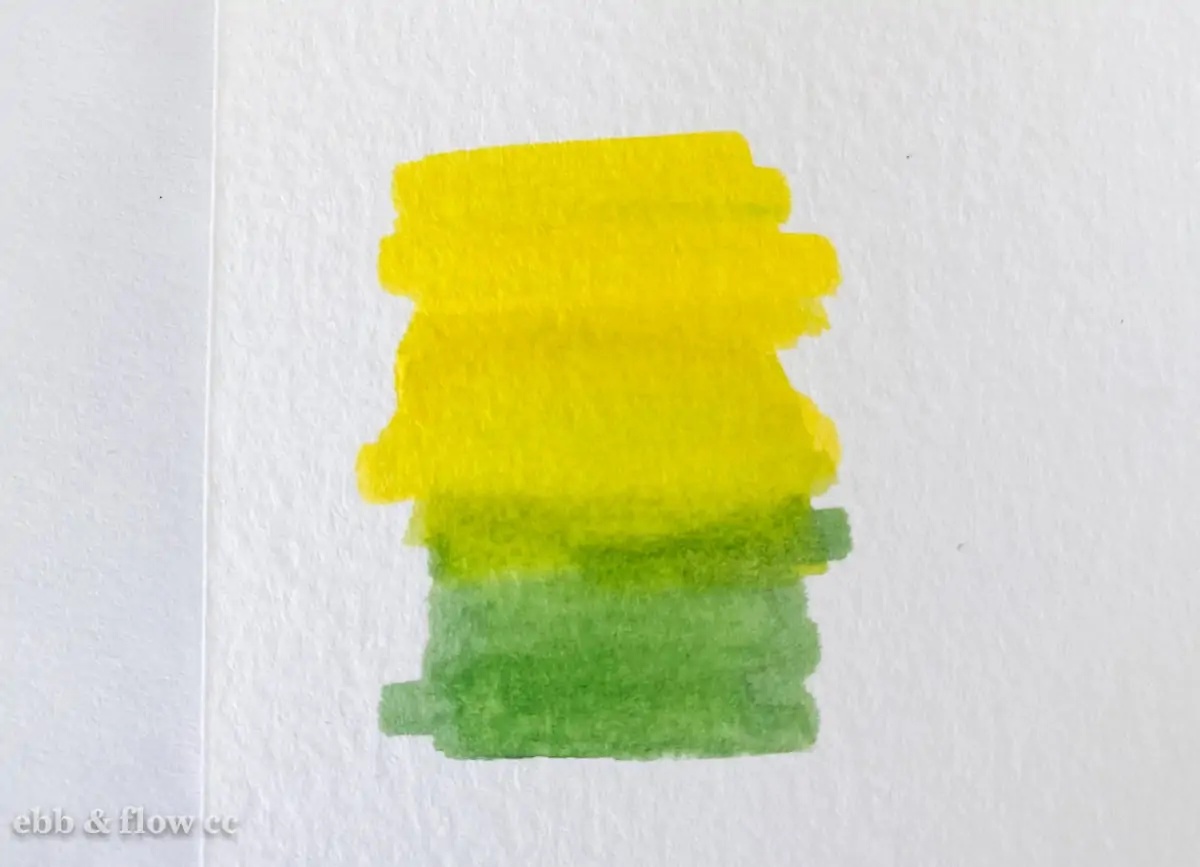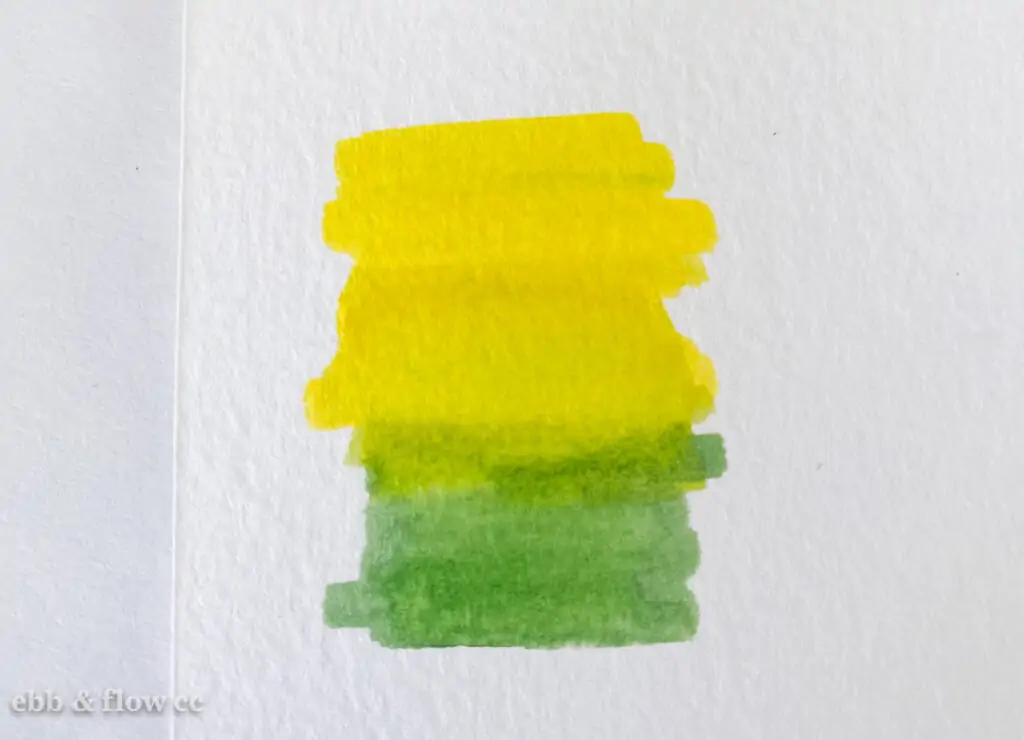 Use a small amount of water when working to avoid unsightly blooms.
Layering
As with watercolor paint, you can use watercolor markers for layering. Apply the first layer, let it dry, and apply the 2nd layer.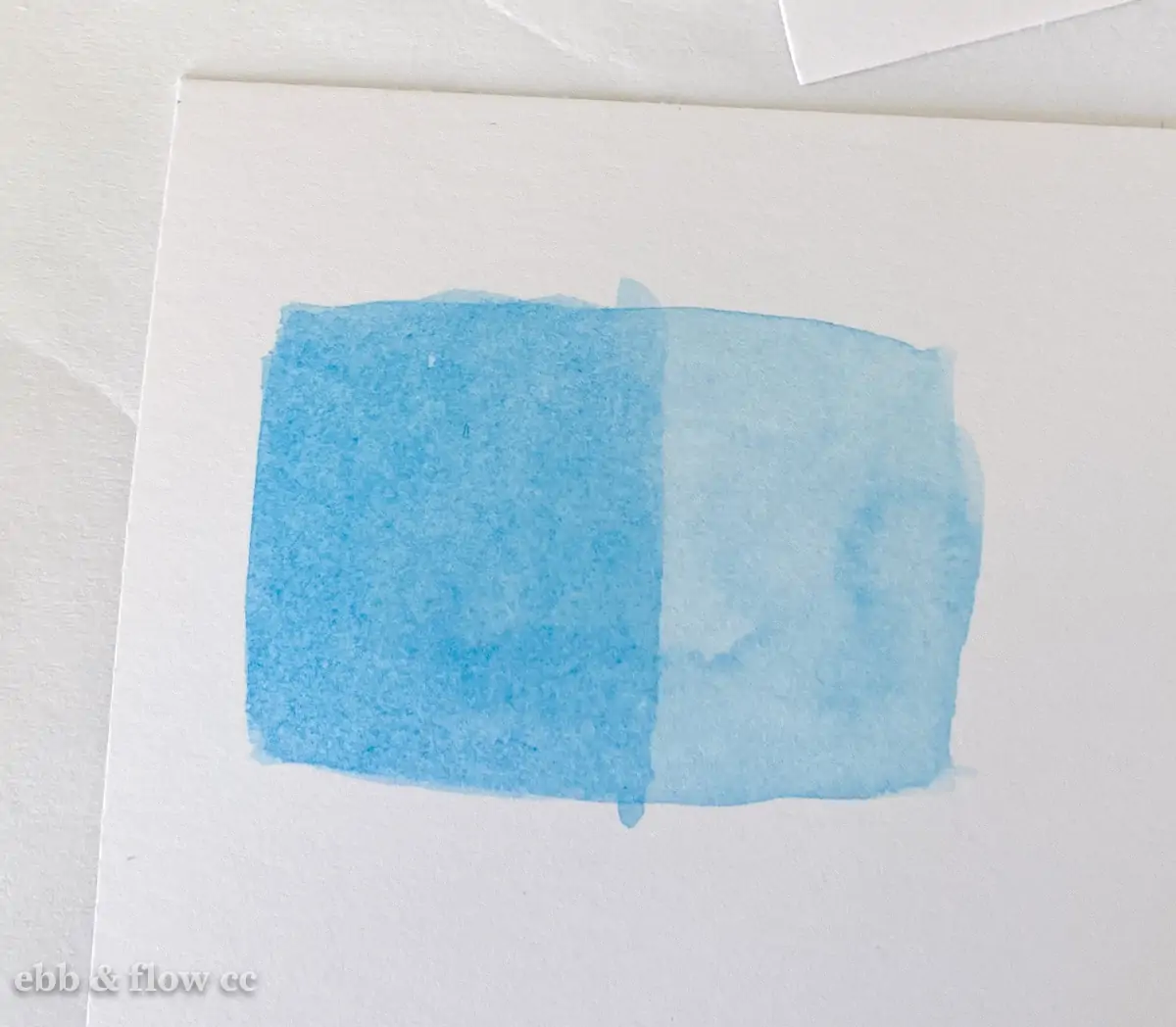 Building up layers is a great way to add shadows or make colors darker.
Add Details with Markers
Watercolor markers can also be used to add details to a finished painting.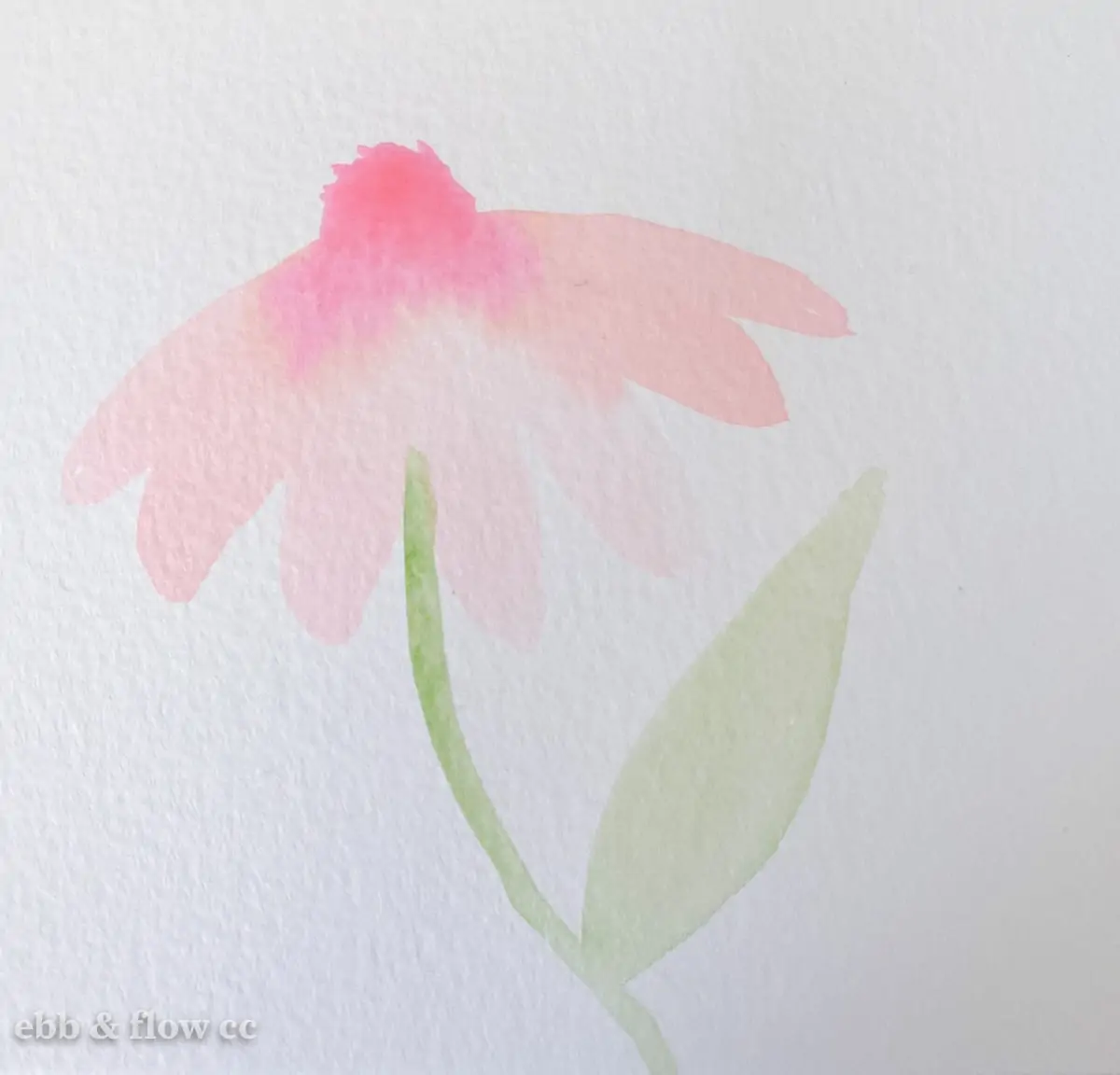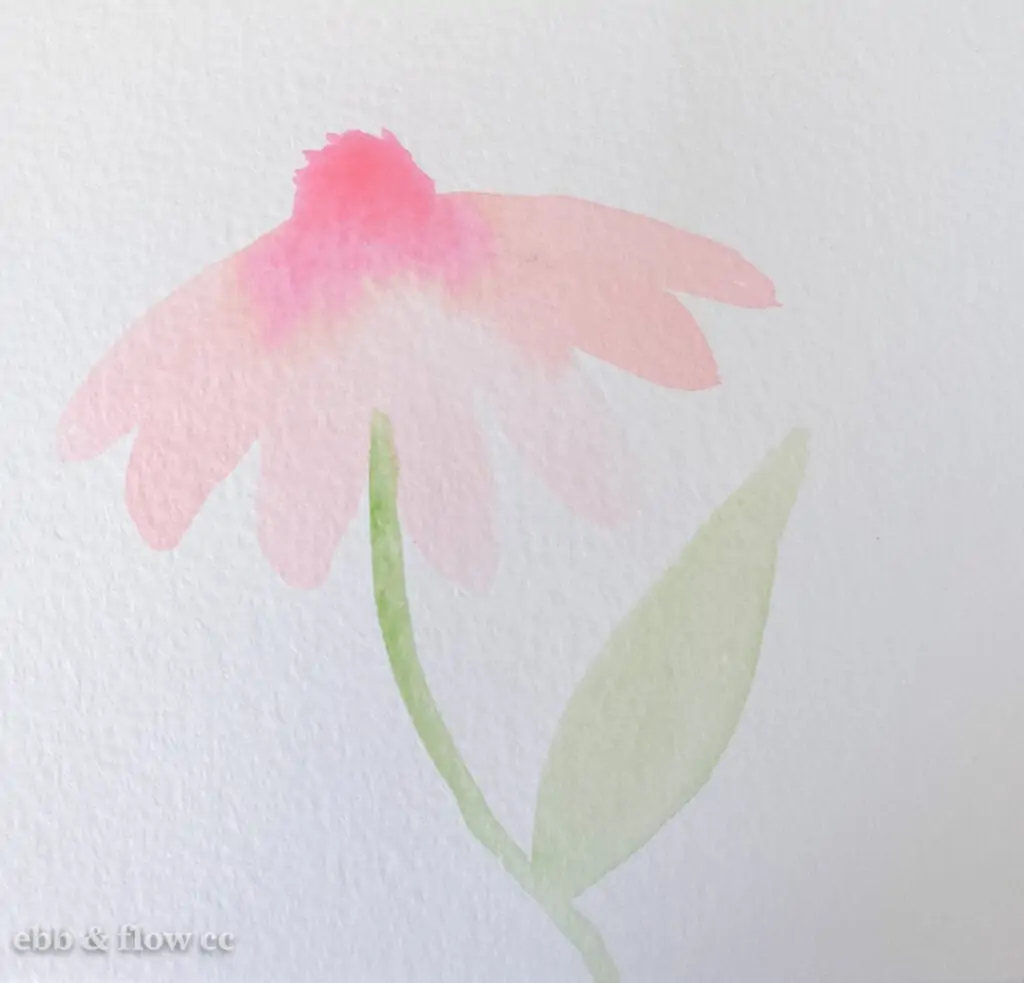 Apply the marker to dry paper.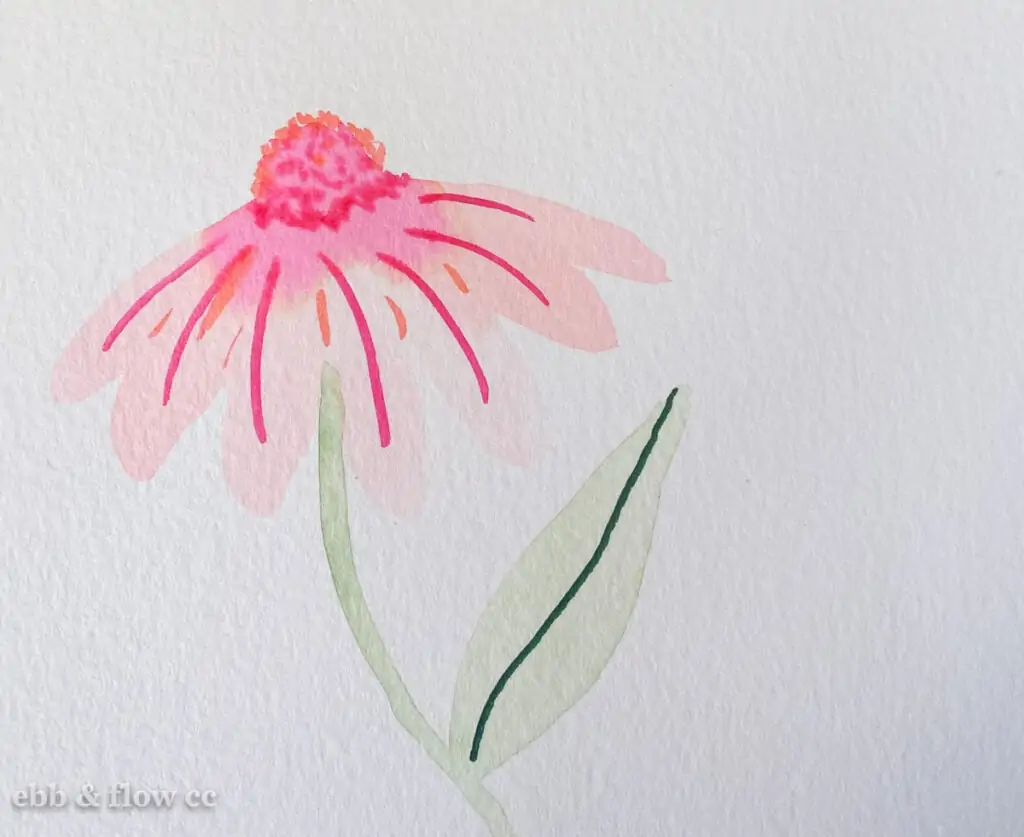 Mixing Colors
Usually, the biggest downfall for markers is that it's not possible to mix colors, so you need a lot more colors.
With watercolor markers though, it's possible to mix the colors on a palette and add water. This means that you can purchase fewer colors and get a bigger variety of colors!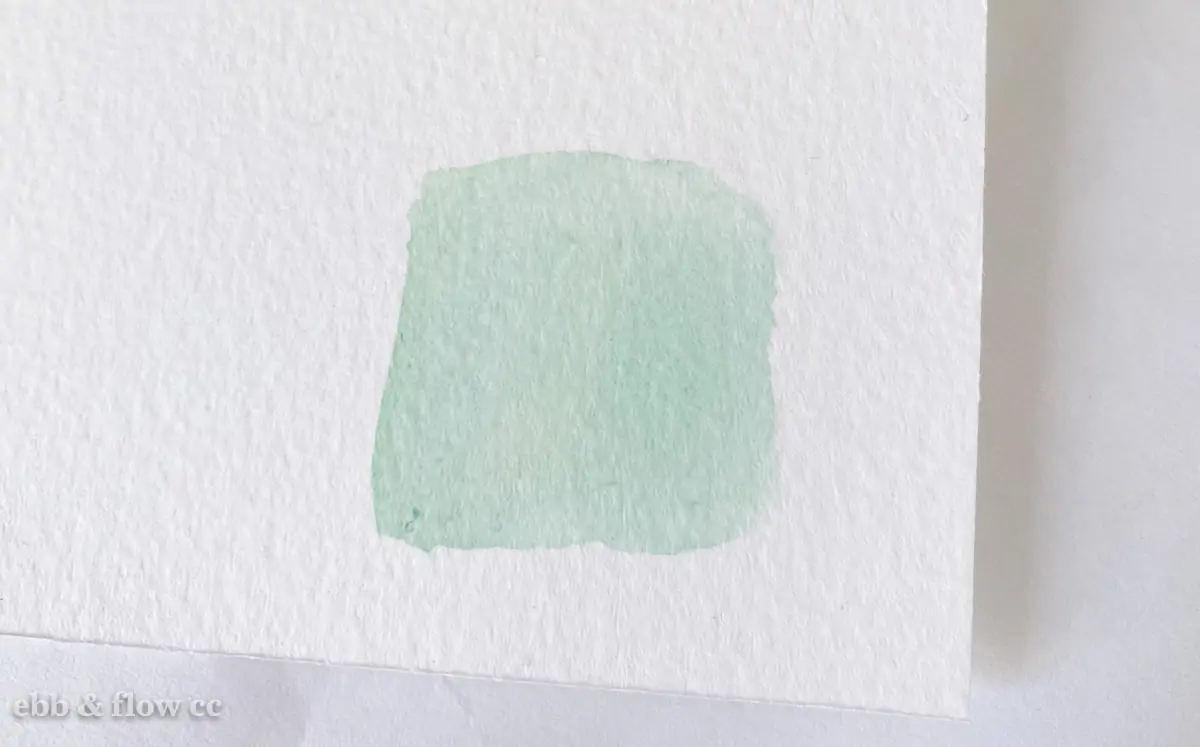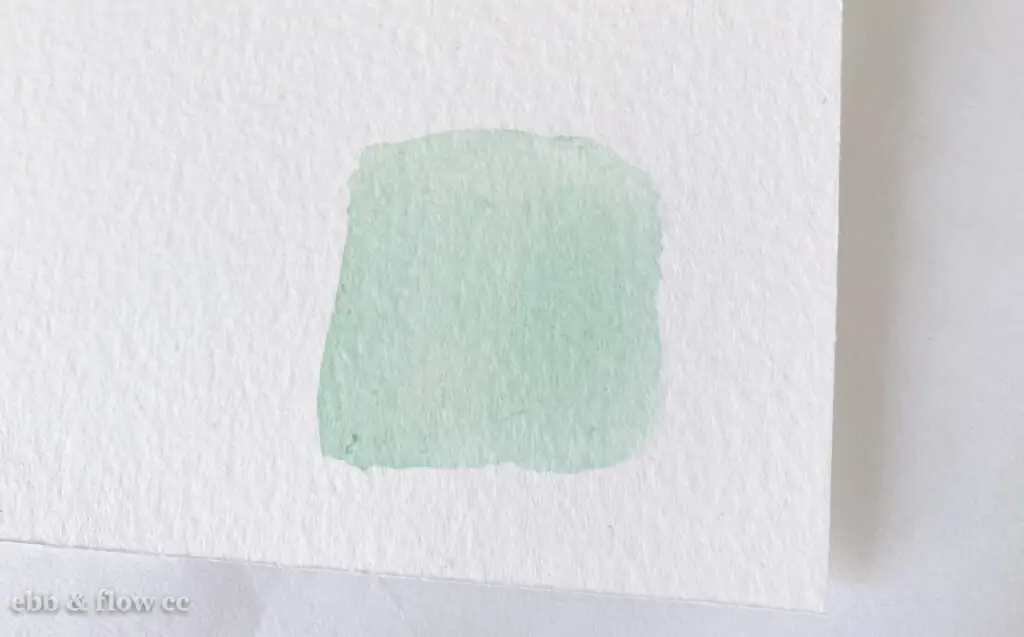 You Might Also Like:
Pin for Later!