Learn about the best pencil for watercolors. Choose the right pencil for sketching before painting with watercolor paints.
You might also like these other watercolor painting tutorials.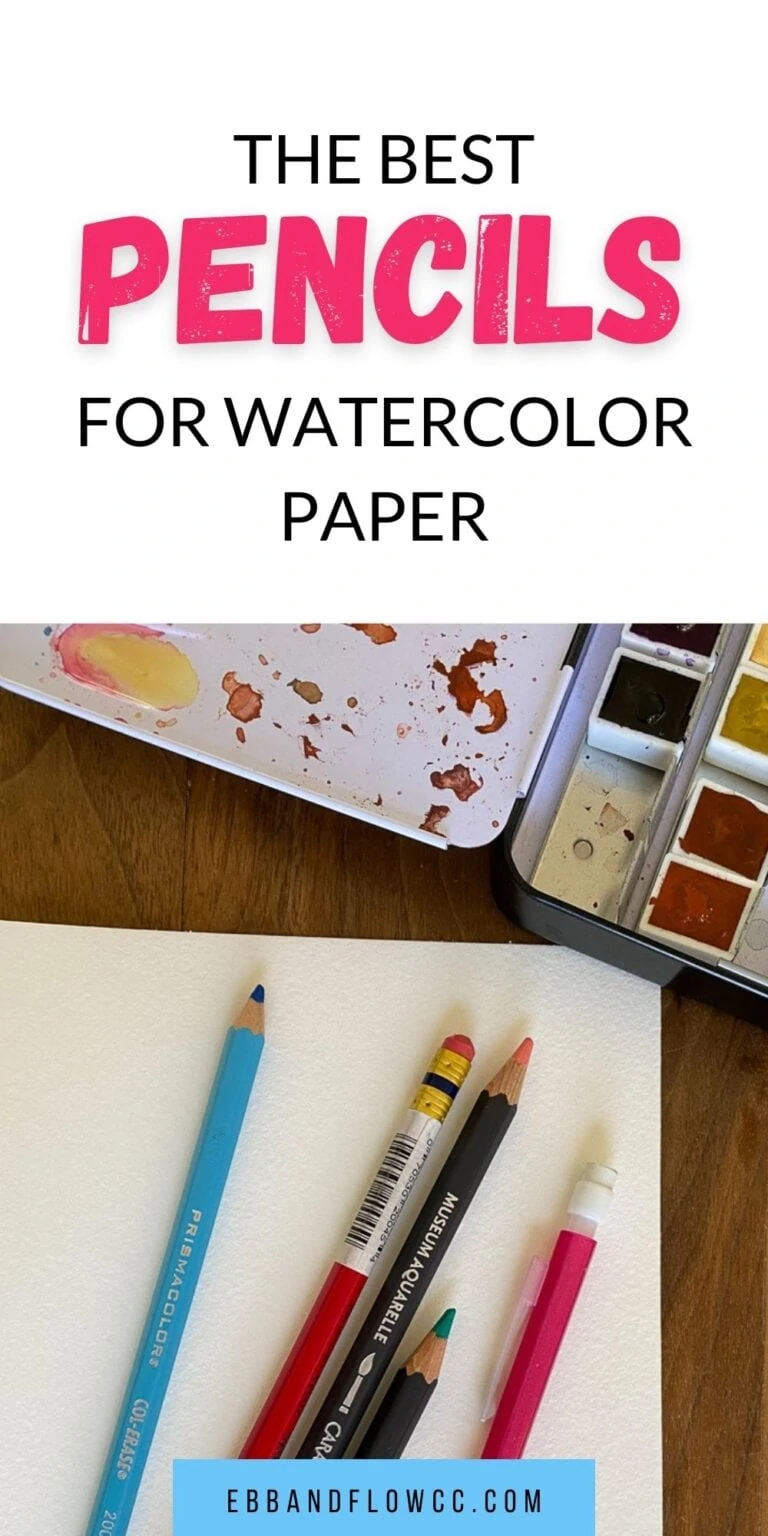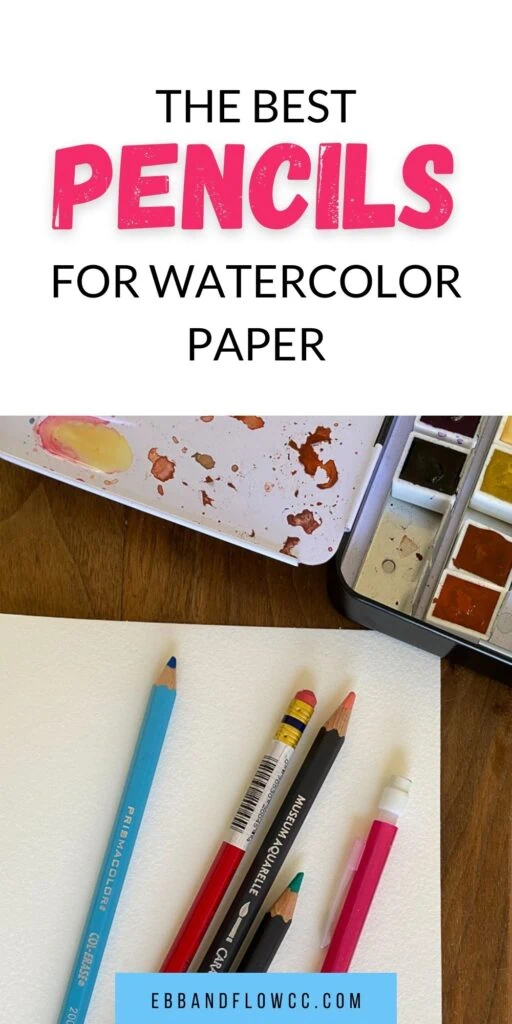 This post contains affiliate links. By purchasing an item through an affiliate link, I earn a small commission at no extra cost to you. As an Amazon Associate I earn from qualifying purchases.
When I sit down to paint, the pencil I choose depends on what I'm going to paint.
If I'm working in my sketchbook, I usually paint freehand without sketching.
I use my mechanical pencil if I know that I'm going to add linework. If I plan on having lots of white space around the shape, I'll use a pencil and make sure that I erase the pencil marks after I paint.
The Best Pencil for Watercolors
Since pencil marks become permanent when they get wet, it's important to think about what you will use for sketching before you start painting.
Here are my favorite pencils to use with watercolor paints.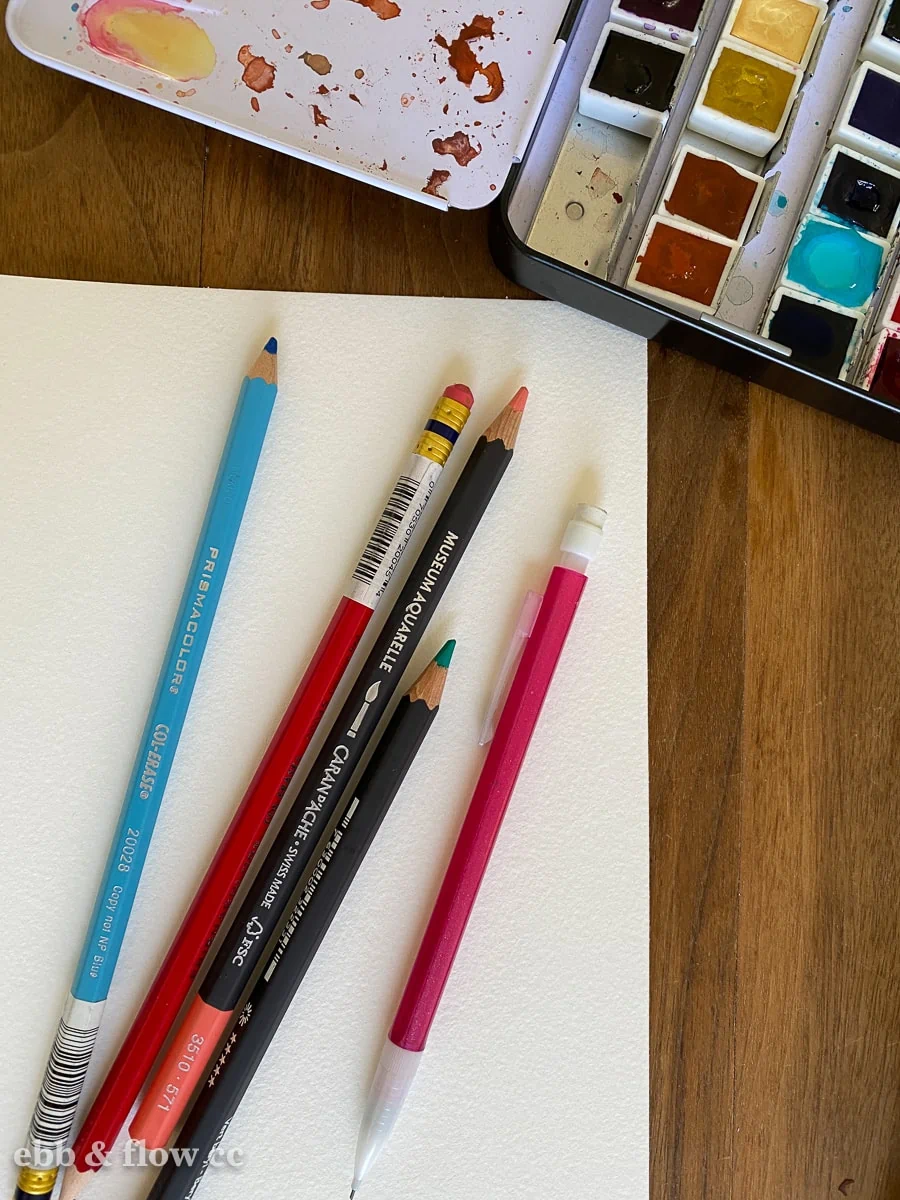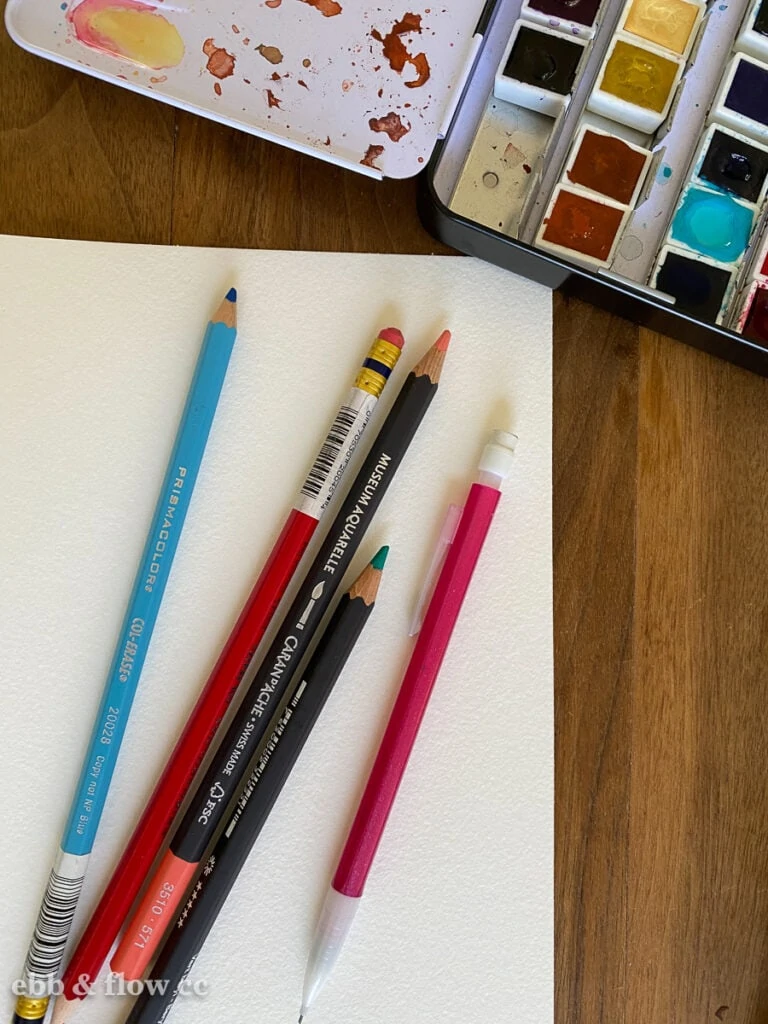 All About Graphite Pencils
The pencil hardness that you choose is important.
Pencil hardnesses range from very hard to soft and black.
Very hard pencils are denoted with an H. 9H is the hardest pencil and is grayer. It's also more scratchy and is harder to erase.
In the middle, you have "firm", denoted with an F.
On the soft end, you have B pencils. The softest, blackest pencil is the 9B and goes down to B and HB.
These softer pencils are darker but are easier to erase. A 2B or 4B is usually the best for erasing.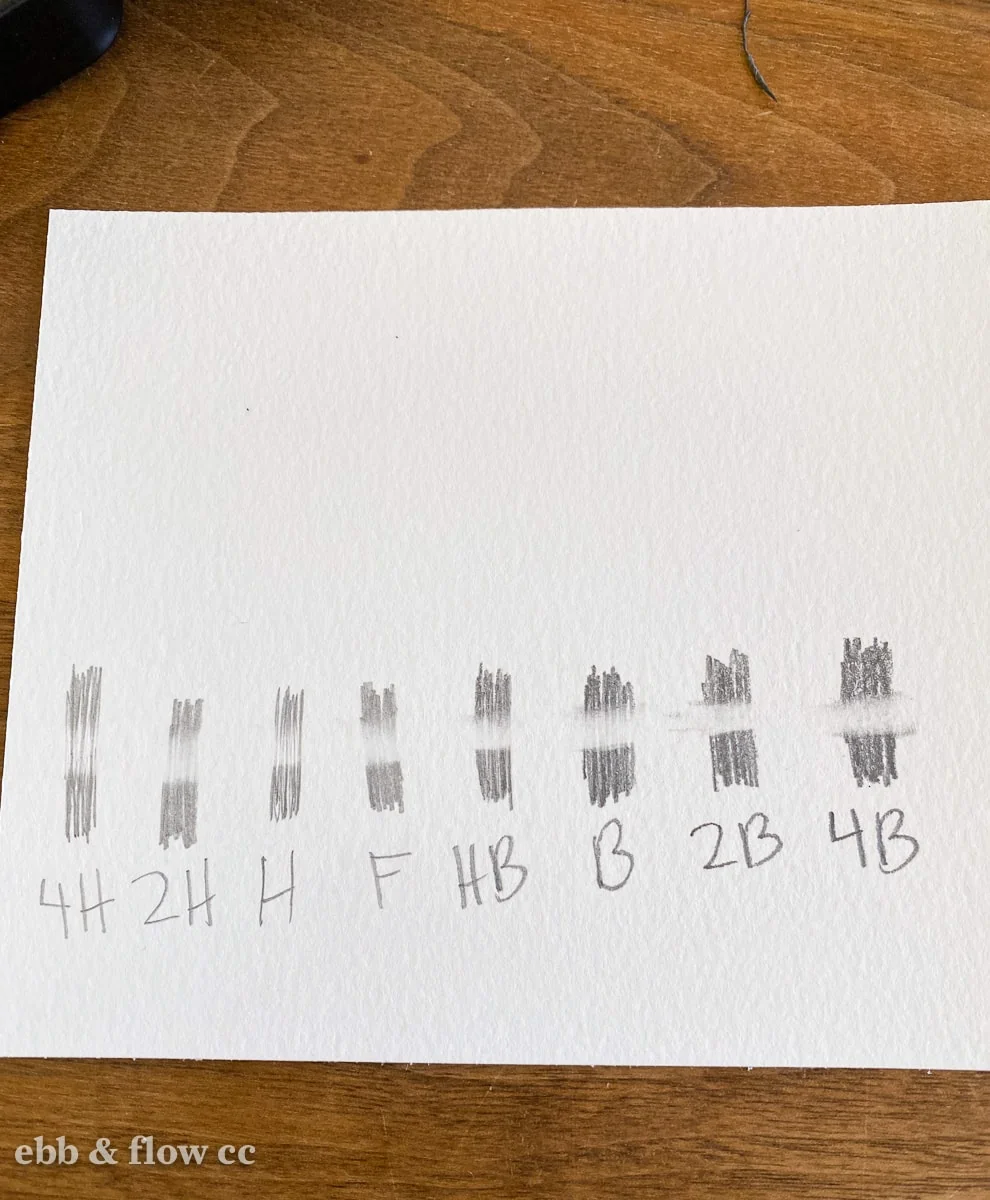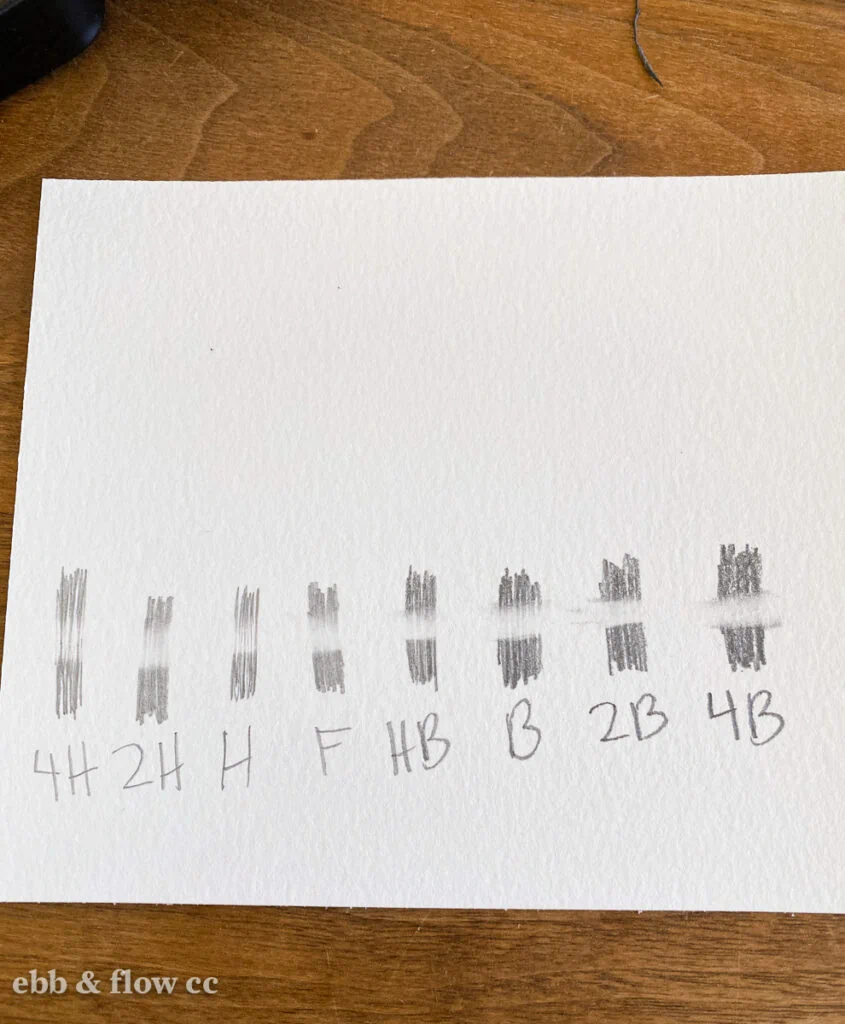 For reference, a normal school pencil is a 2HB, so it's a darker pencil that erases pretty well.
Erasing as Much as Possible
The first option is to erase the pencil marks as much as possible. I prefer drawing lightly and using a kneaded eraser to lighten the marks even more.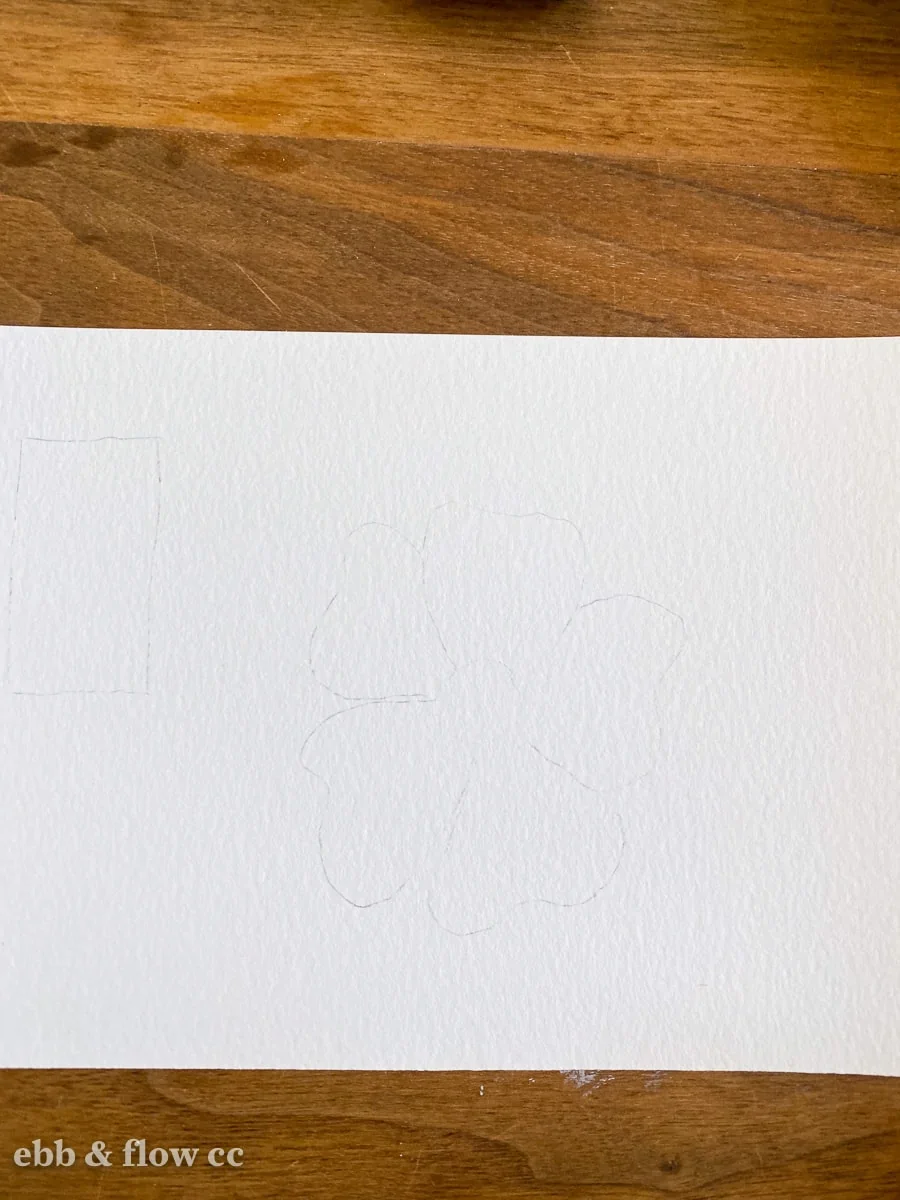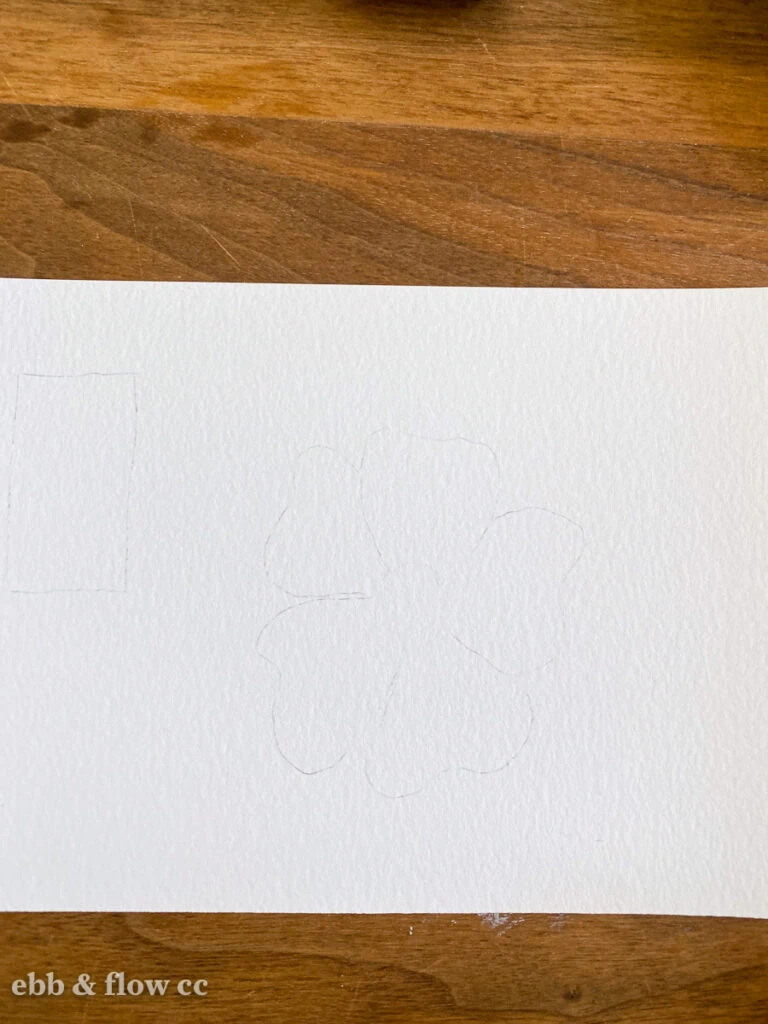 Learn more about the best erasers for watercolors.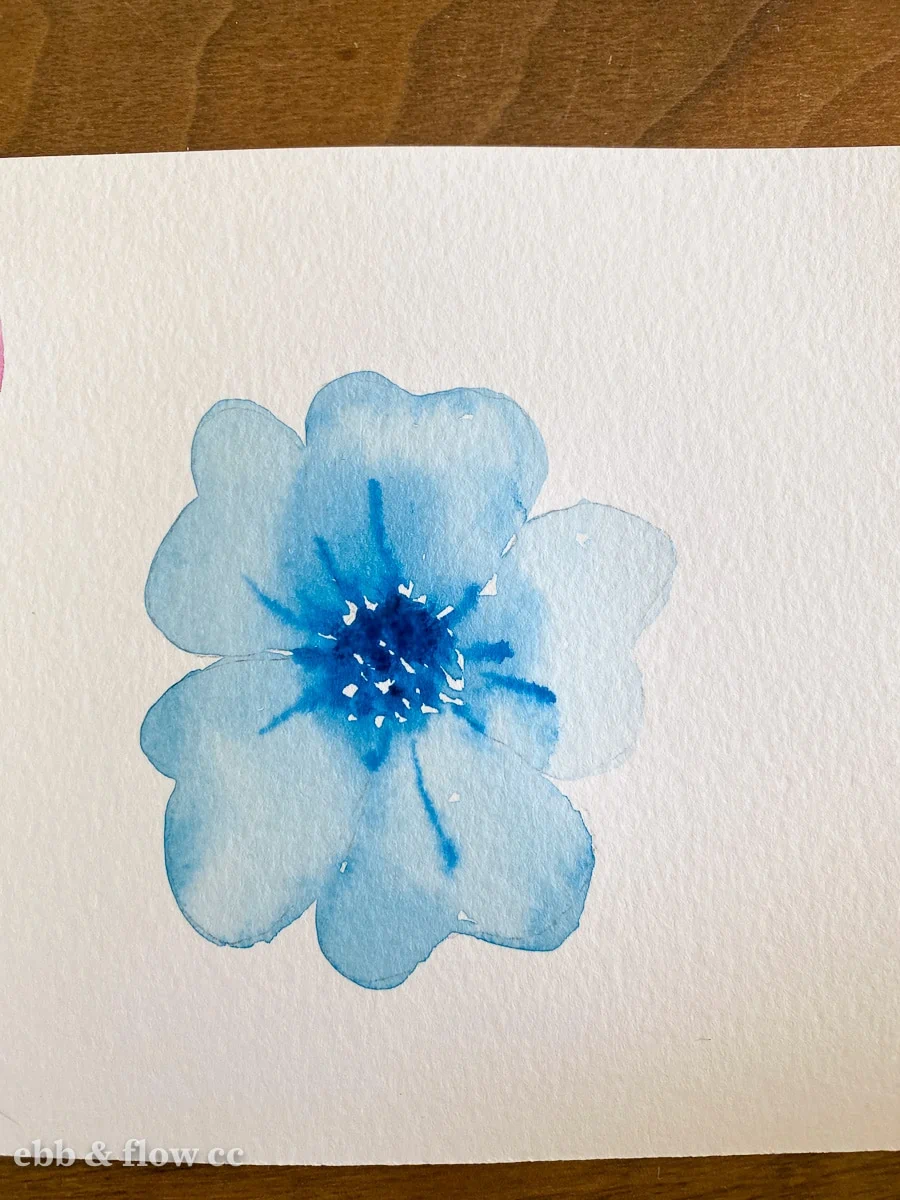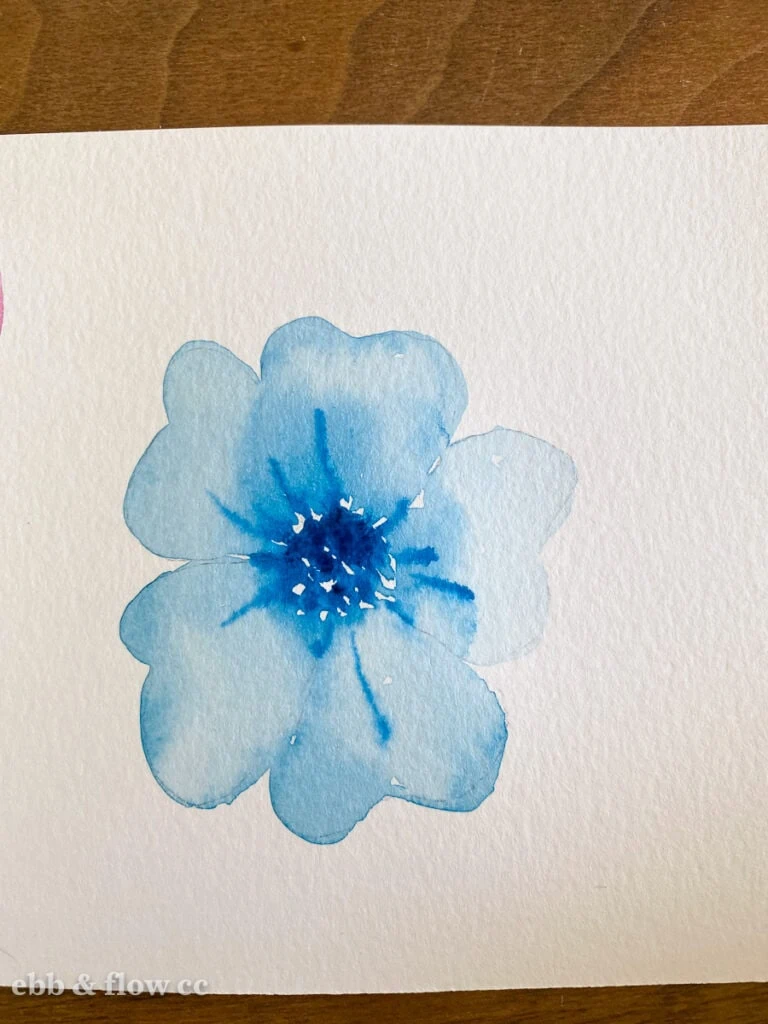 The pencil lines will show through a little under lighter colors.
You can also add ink linework to disguise the lines.
Letting the Pencil Show Through the Paint
Another option is to purposely let the pencil show through the paint. When done well, the sketch under the paint becomes part of the art instead of something to hide.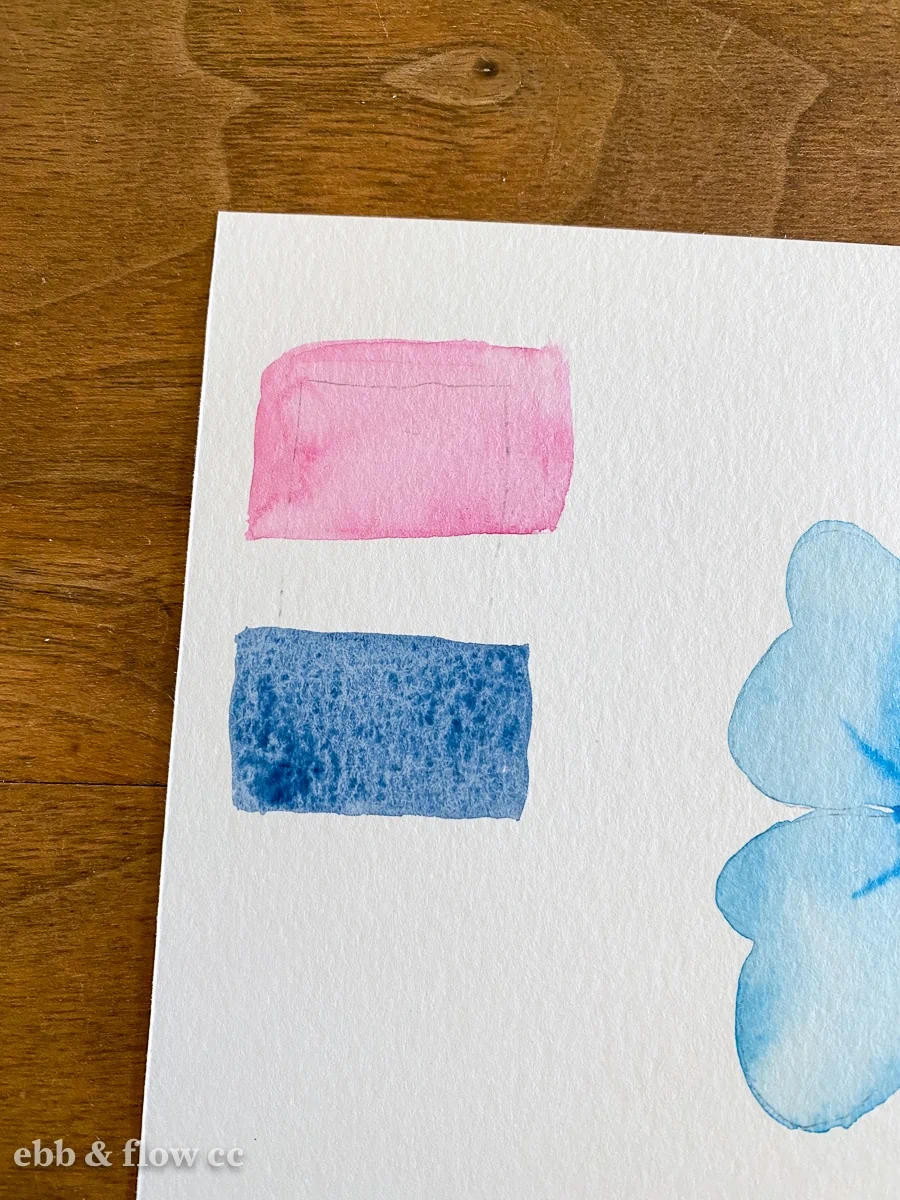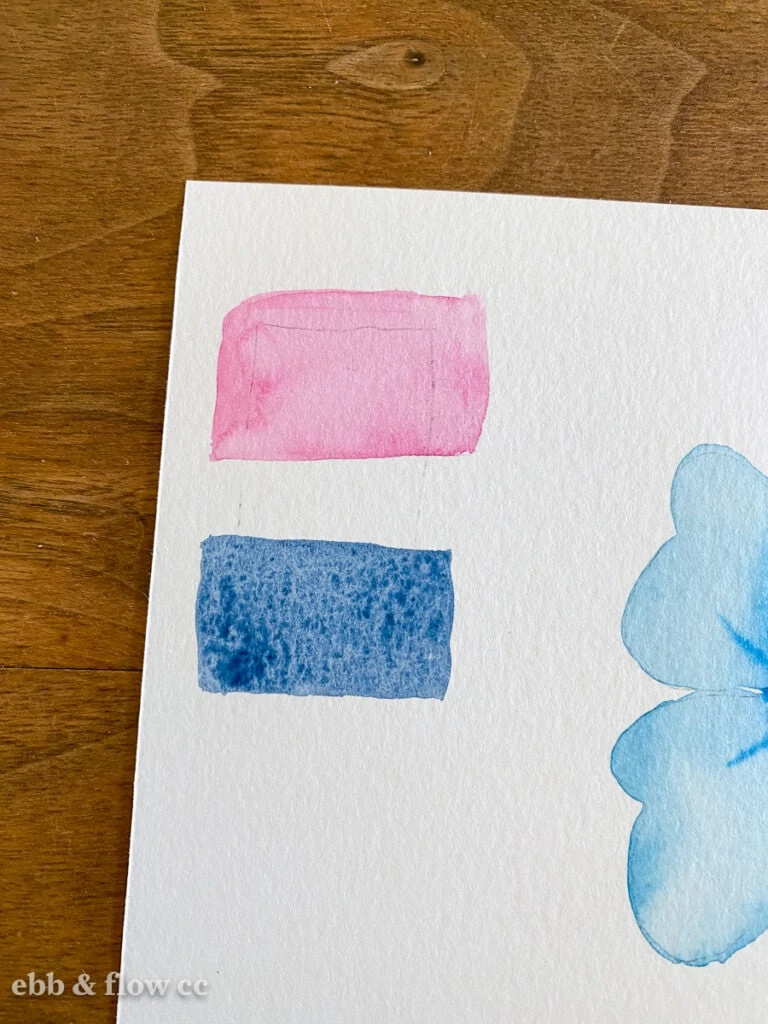 Watercolor Pencils
Using watercolor pencils is a great way to hide the lines. Since the colors dissolve in water, the lines disappear.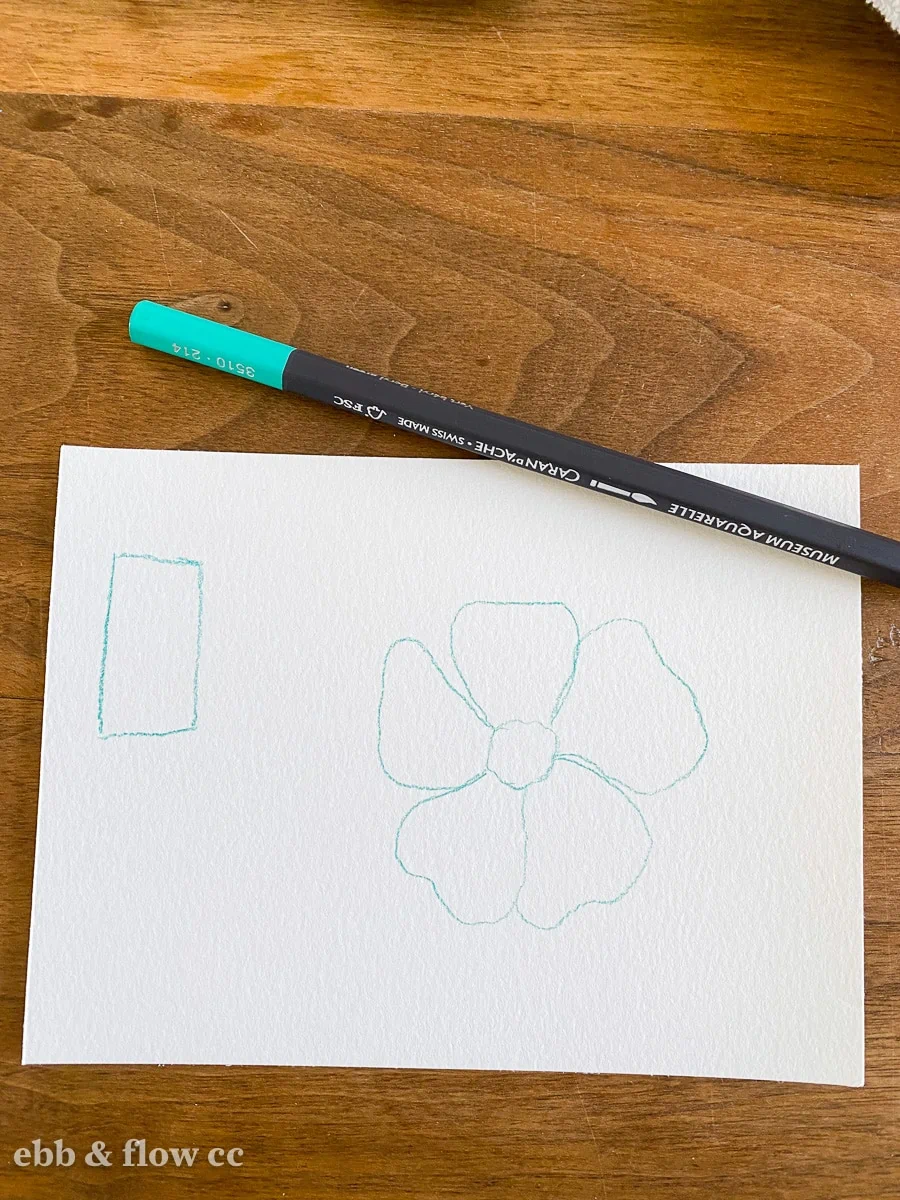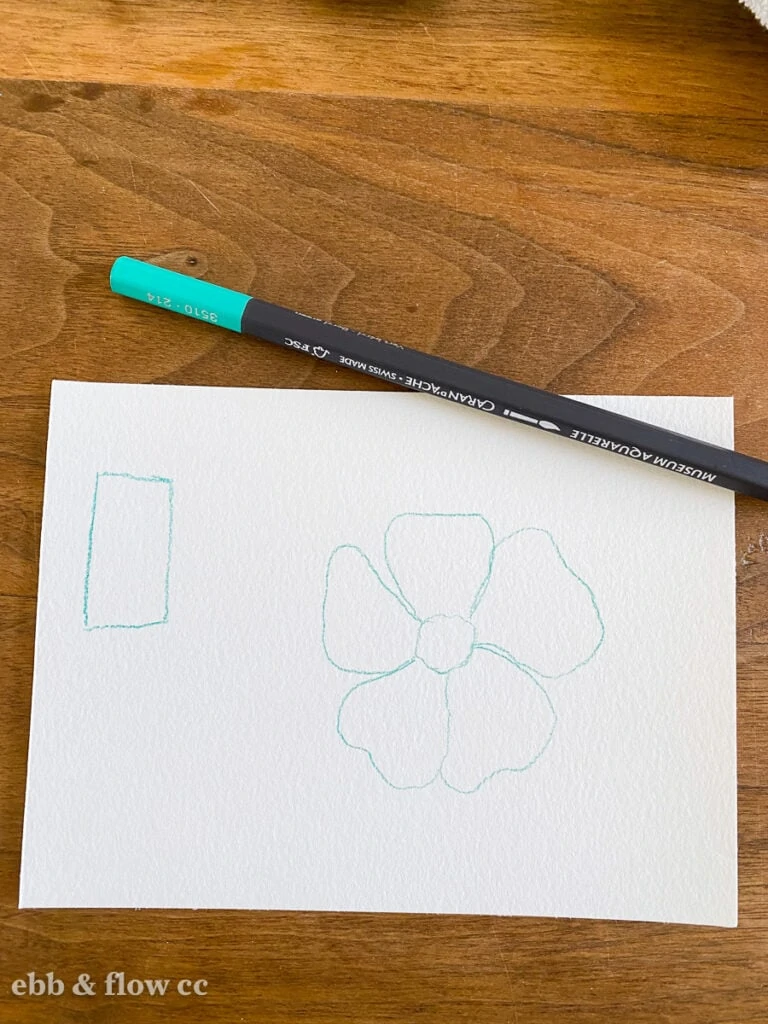 Make sure that you use colors that are close to the paint colors you plan on using.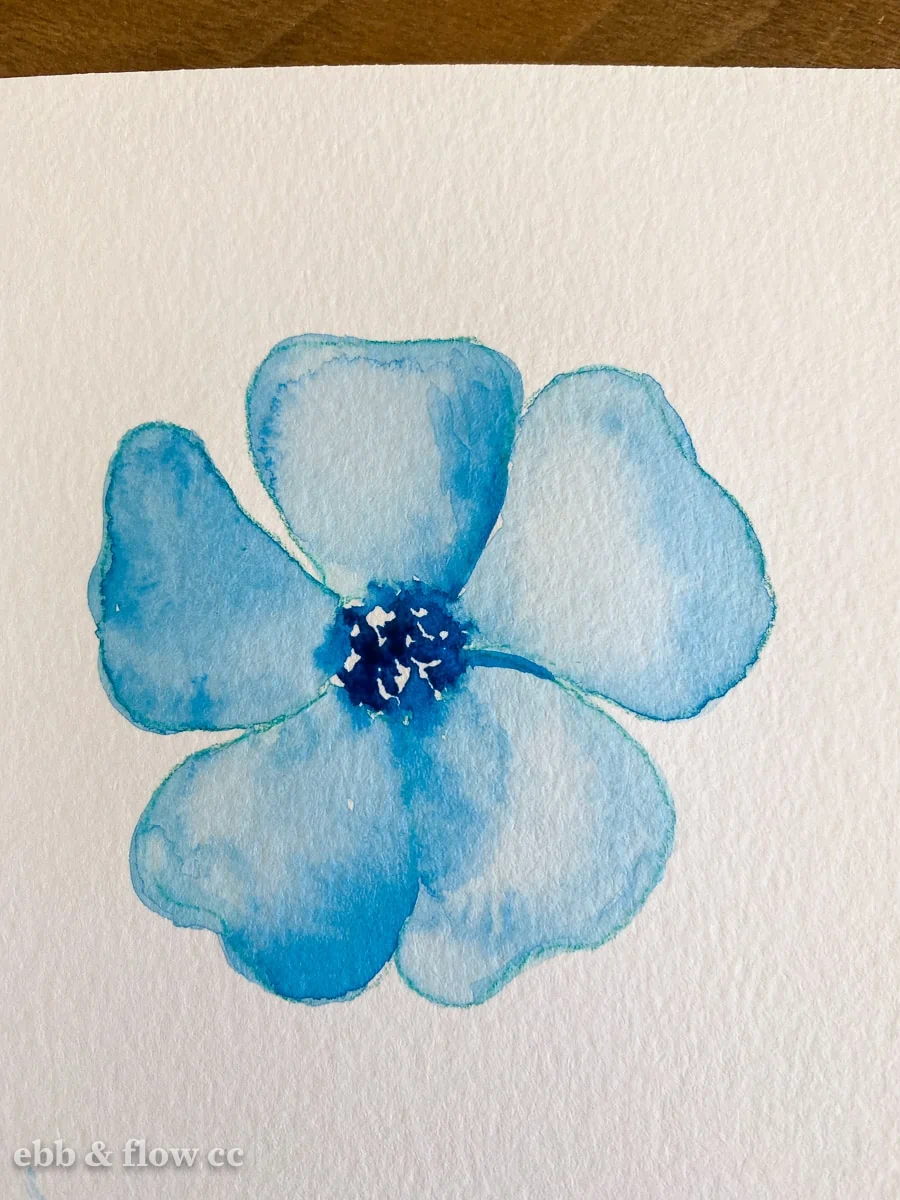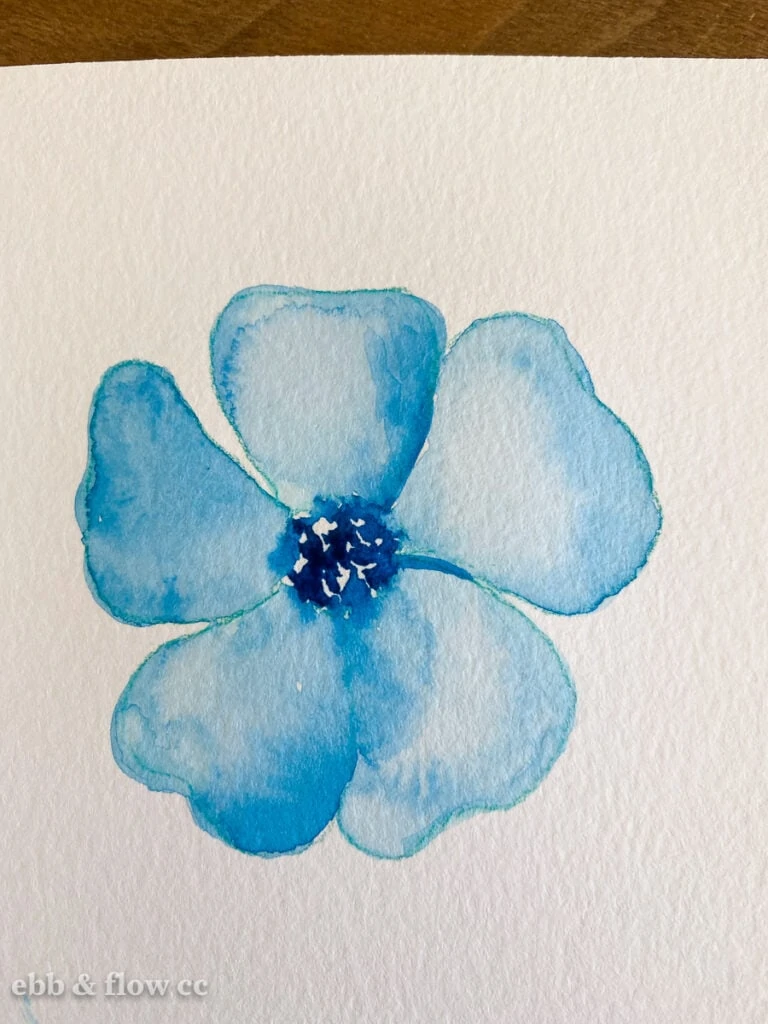 Since the color dissolves, it can mix with the watercolor and make a different color, so be careful of that.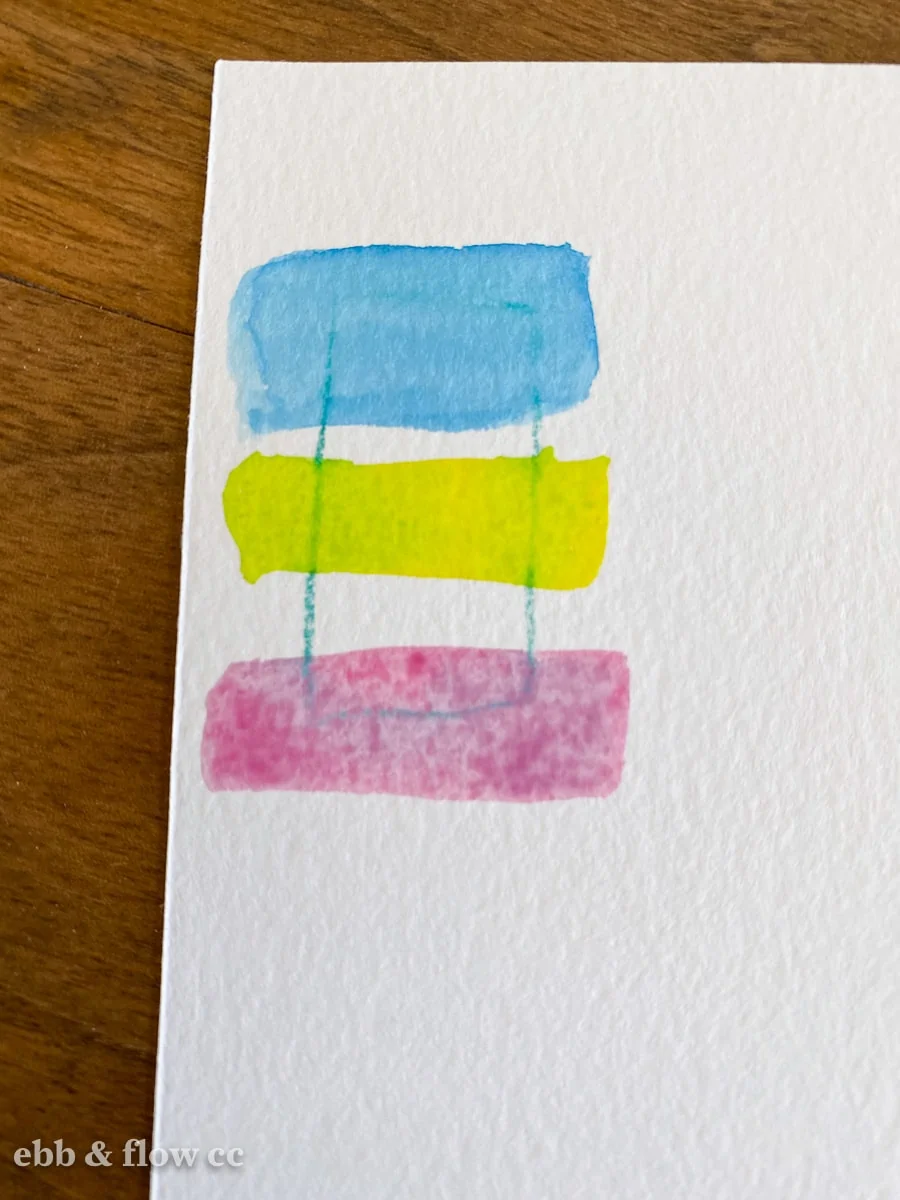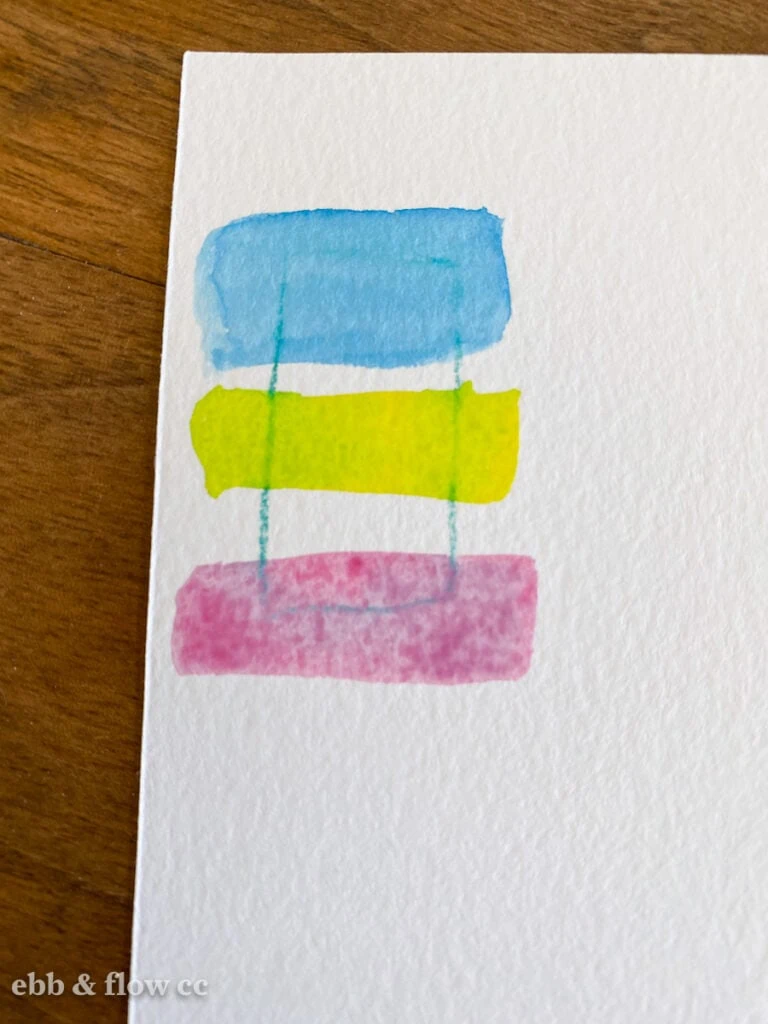 This is my favorite brand of watercolor pencils.
Col-Erase Pencils
Col-erase pencils are my favorite option. As the name suggests, these pencils can be erased.
My favorite color to use is Carmine red because it tends to blend with almost everything I paint.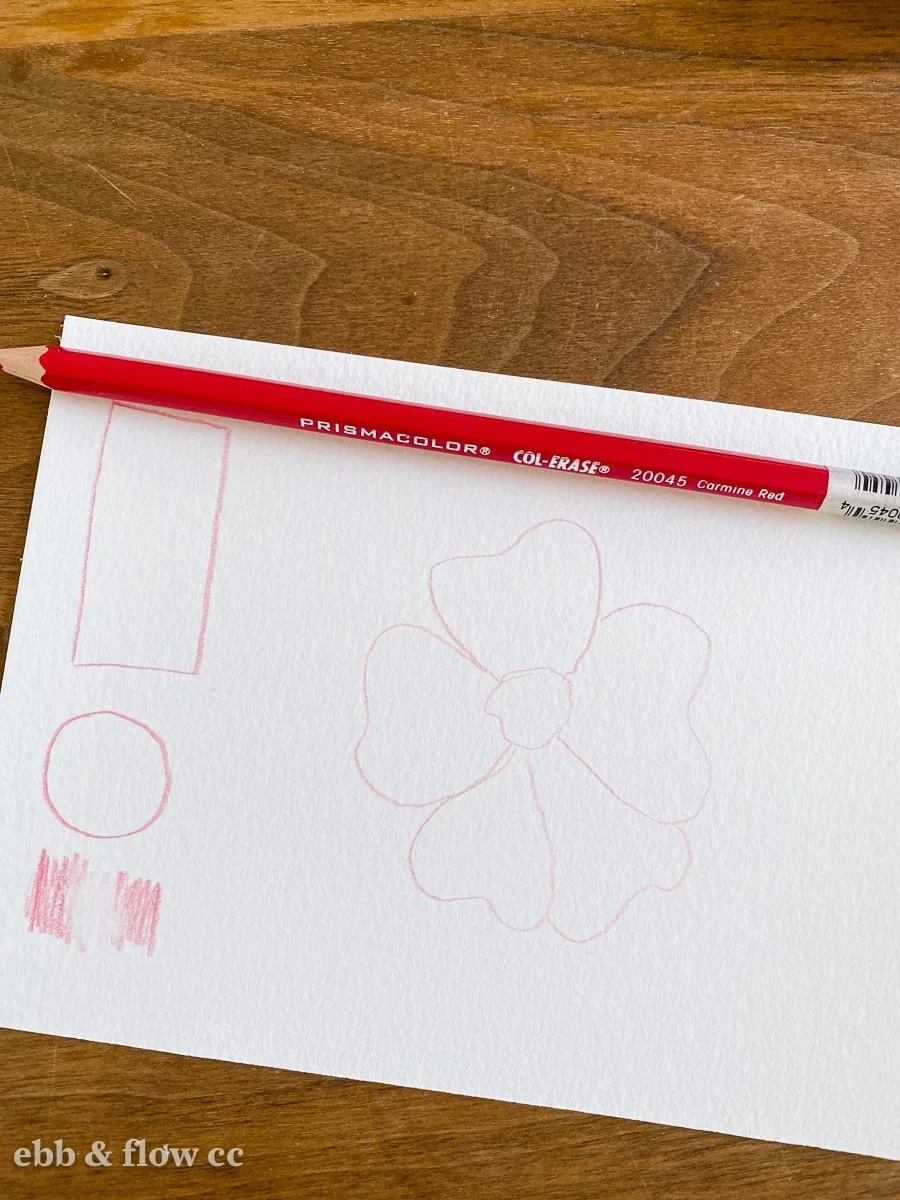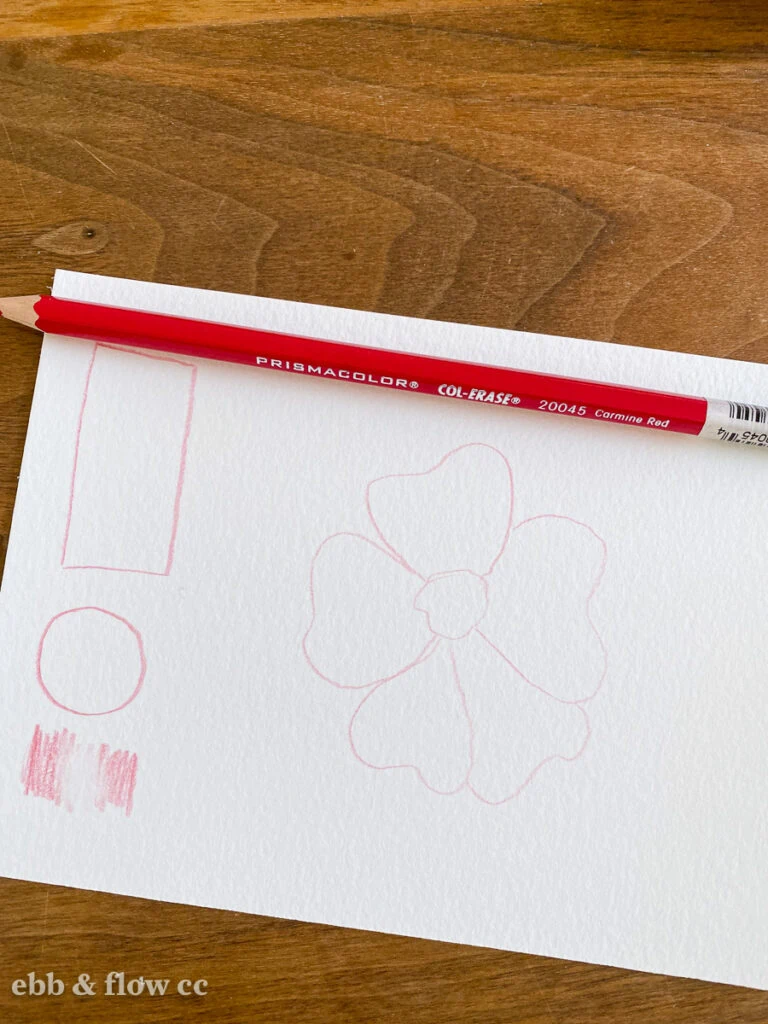 The colors don't dissolve like watercolor pencils, but they still blend well when you paint in similar colors.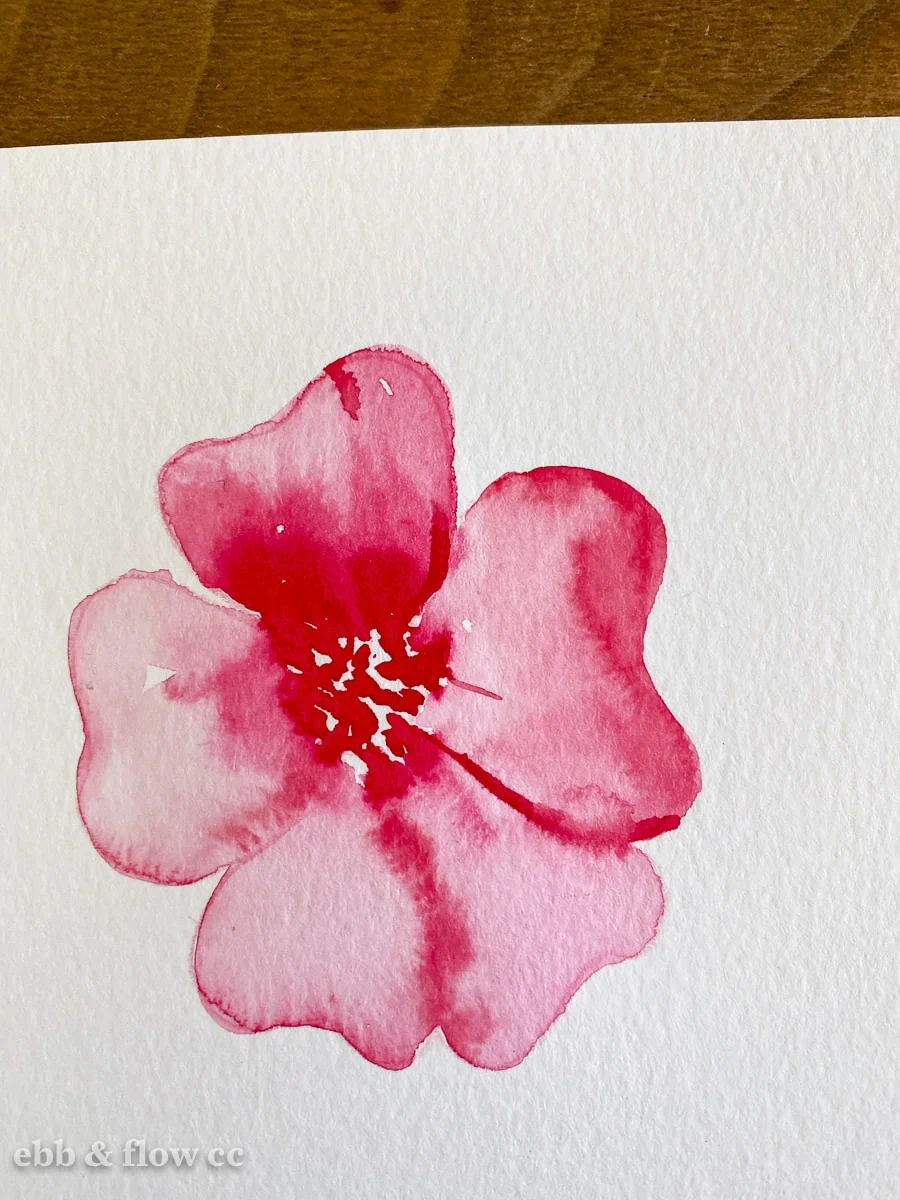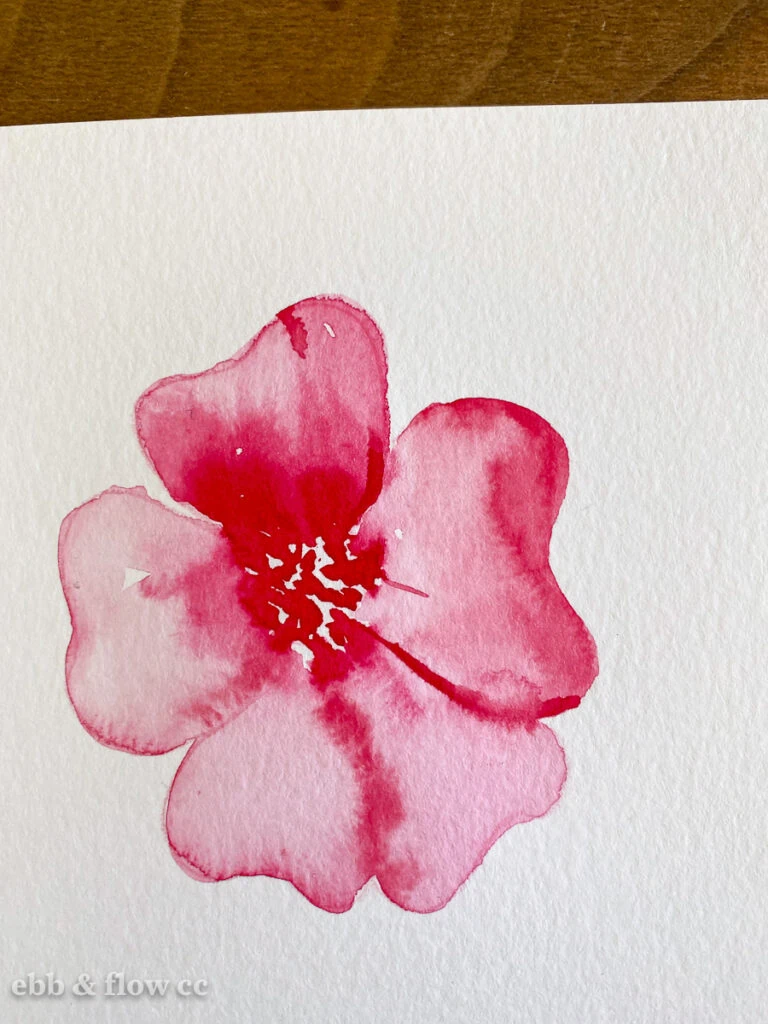 Choosing a similar color works best. Although I do find that the pink works well for faces.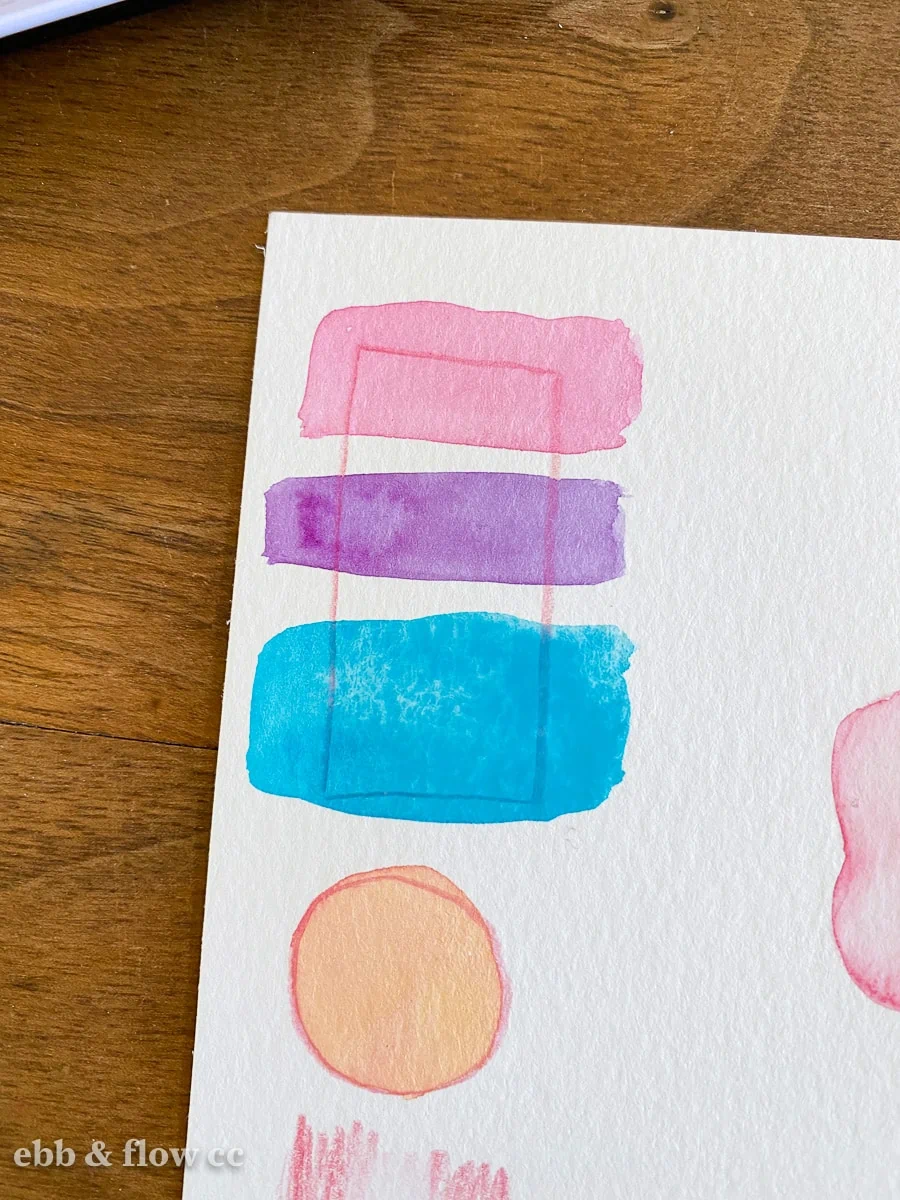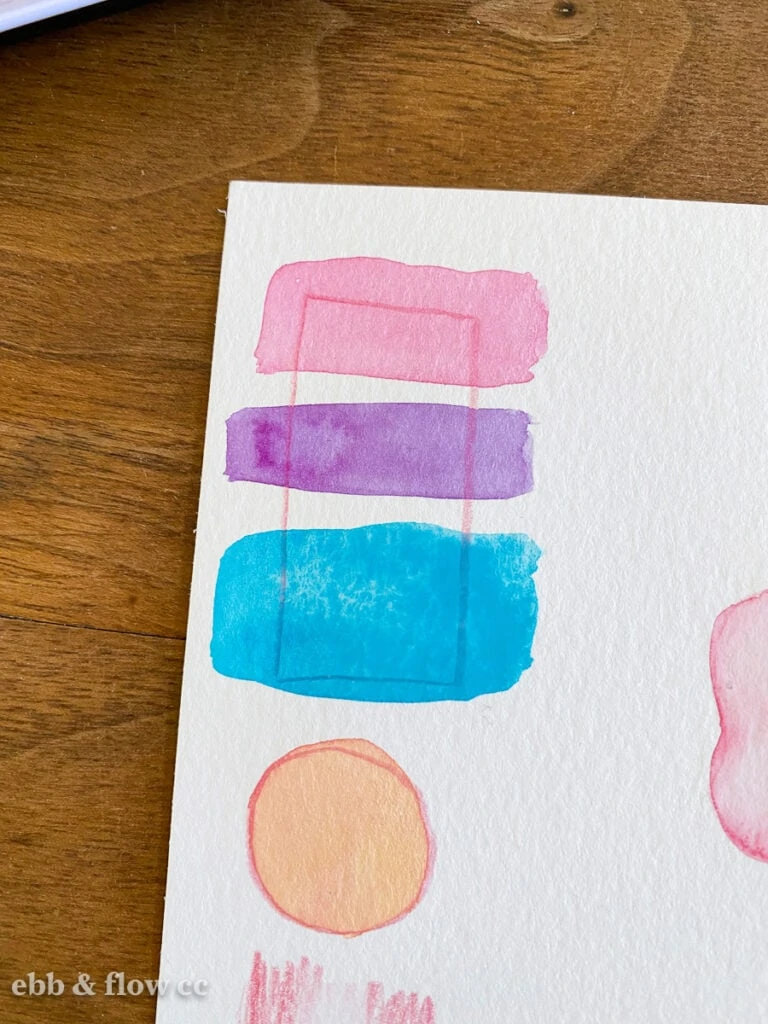 Please note: although these pencils are made by Prismacolor, they are NOT colored pencils. Colored pencils are oil (or wax) based and will create a resist for watercolor paint, which is also a cool effect.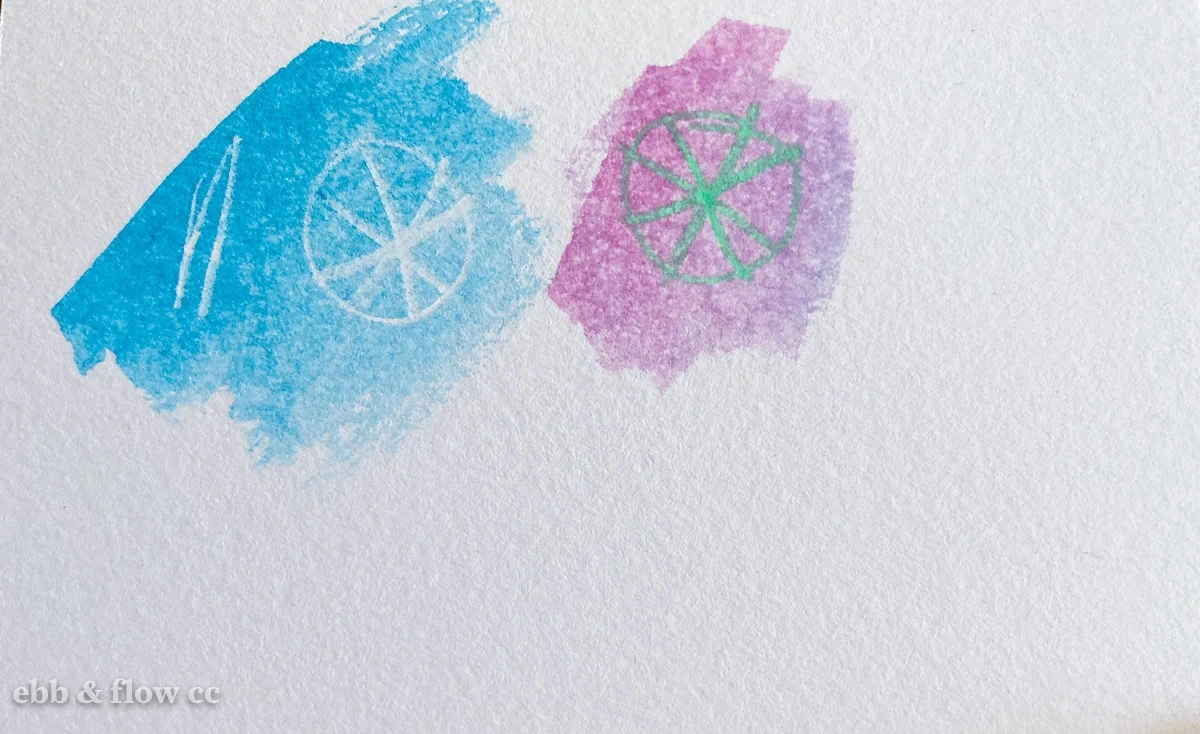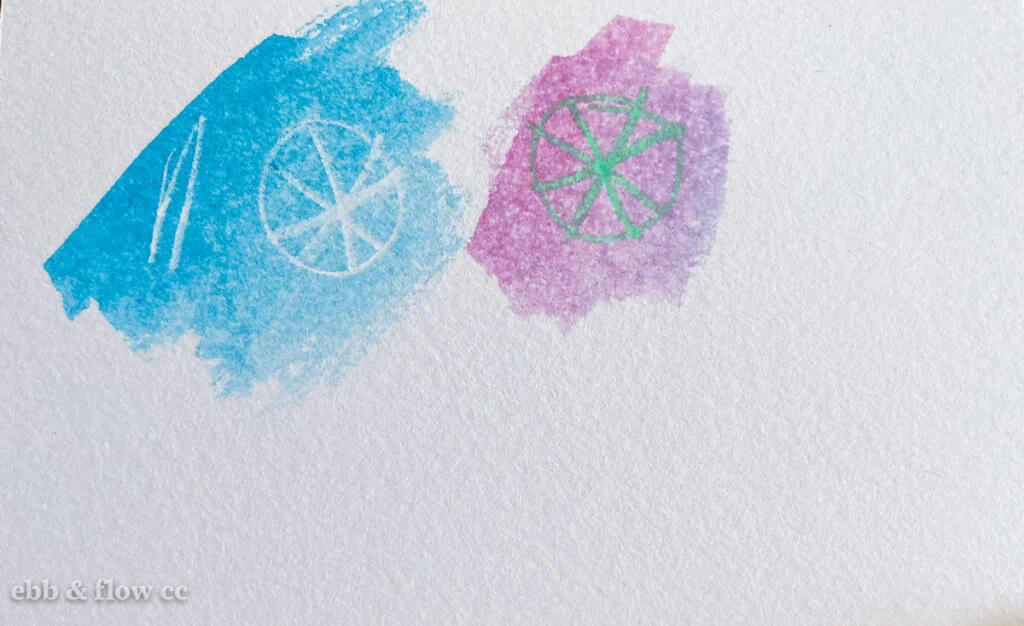 Non-Photo Pencils
Non-photo pencils are also col-erase pencils, but they work a little differently.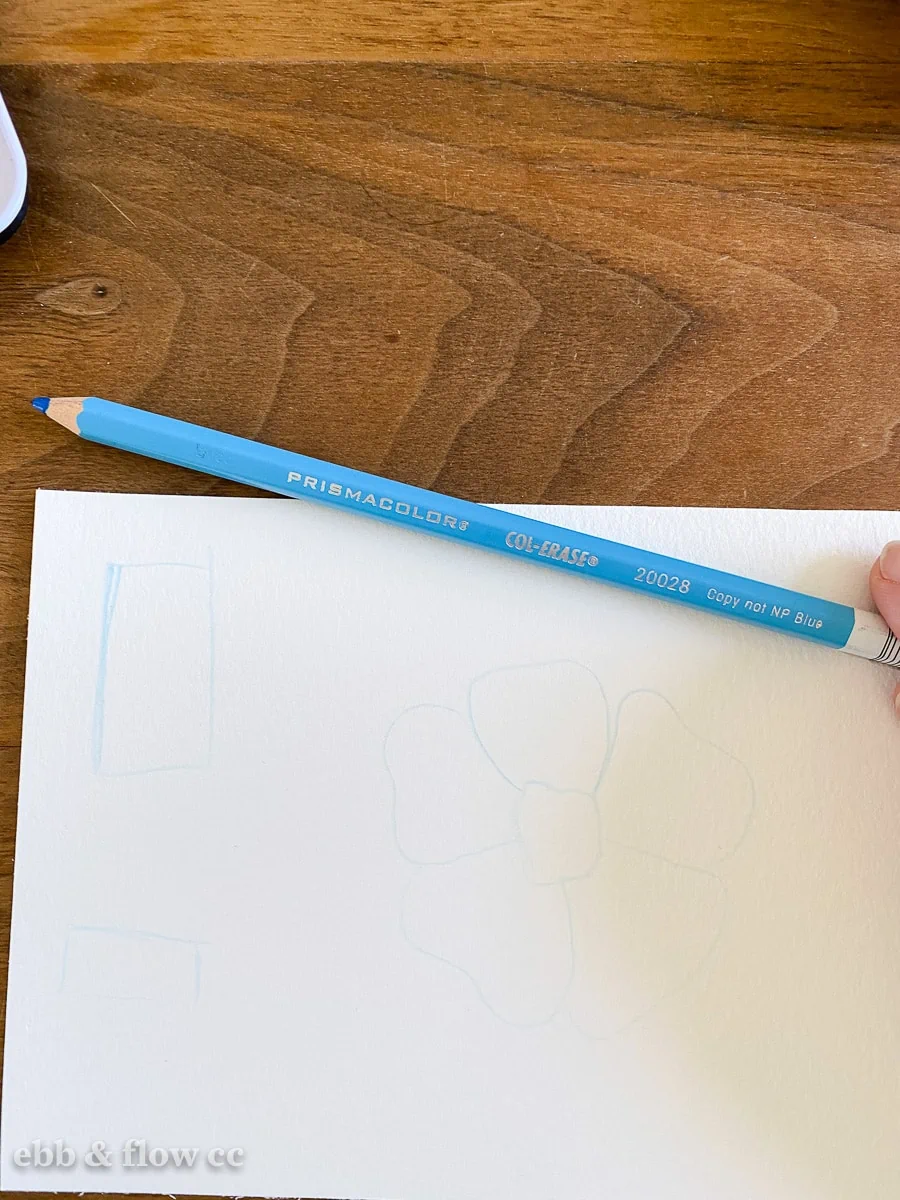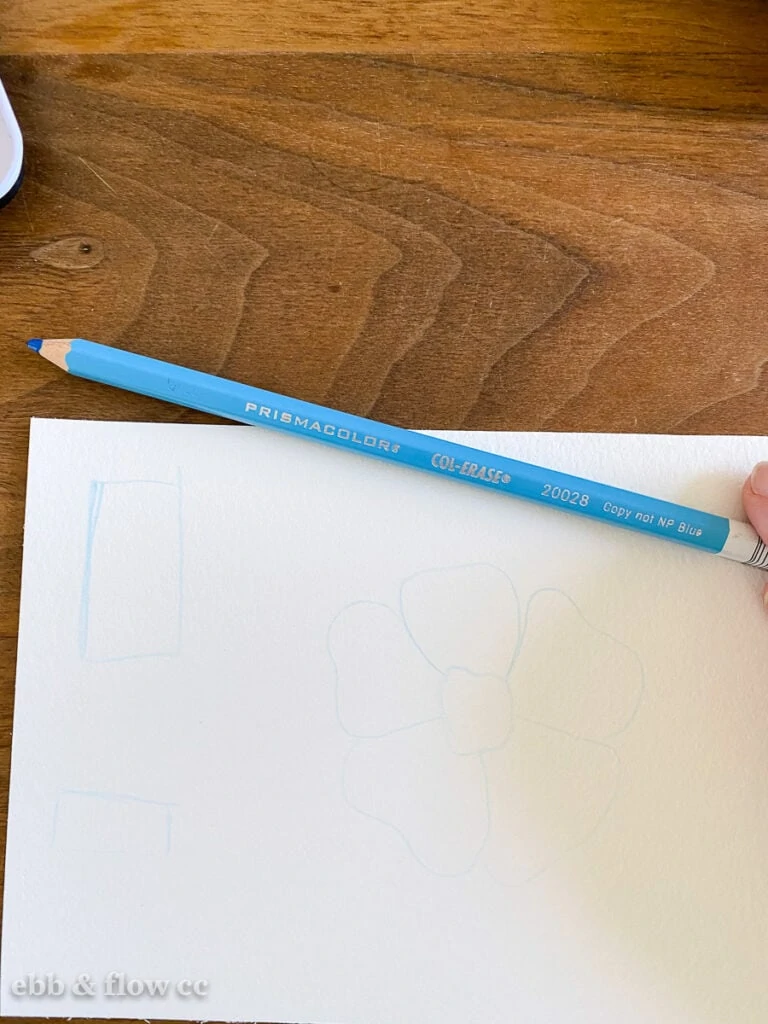 They are supposed to not show up in photos, but they do. However, they disappear completely when scanned. So if you scan your work, these are probably the pencils for you.
The only downfall is that the blue is really hard to see in real life, especially on a bright day.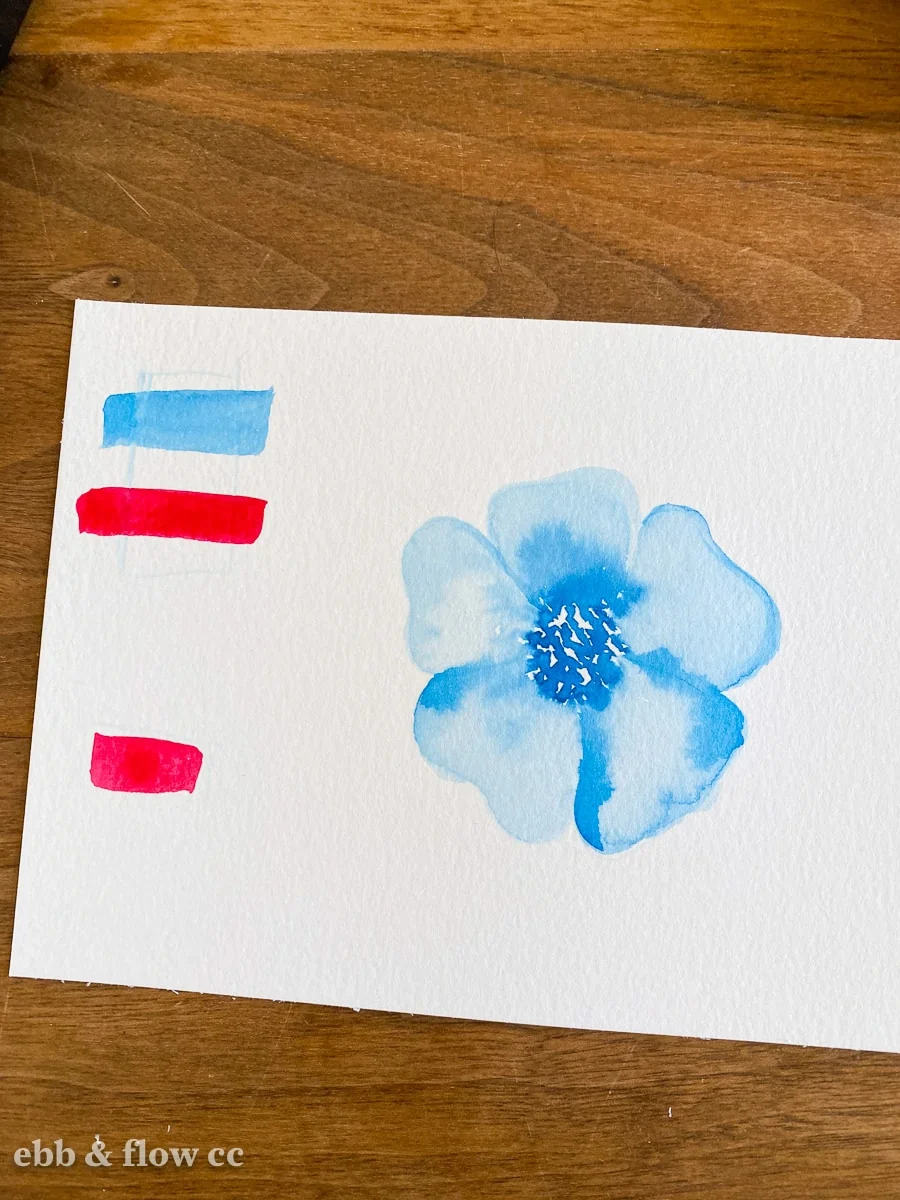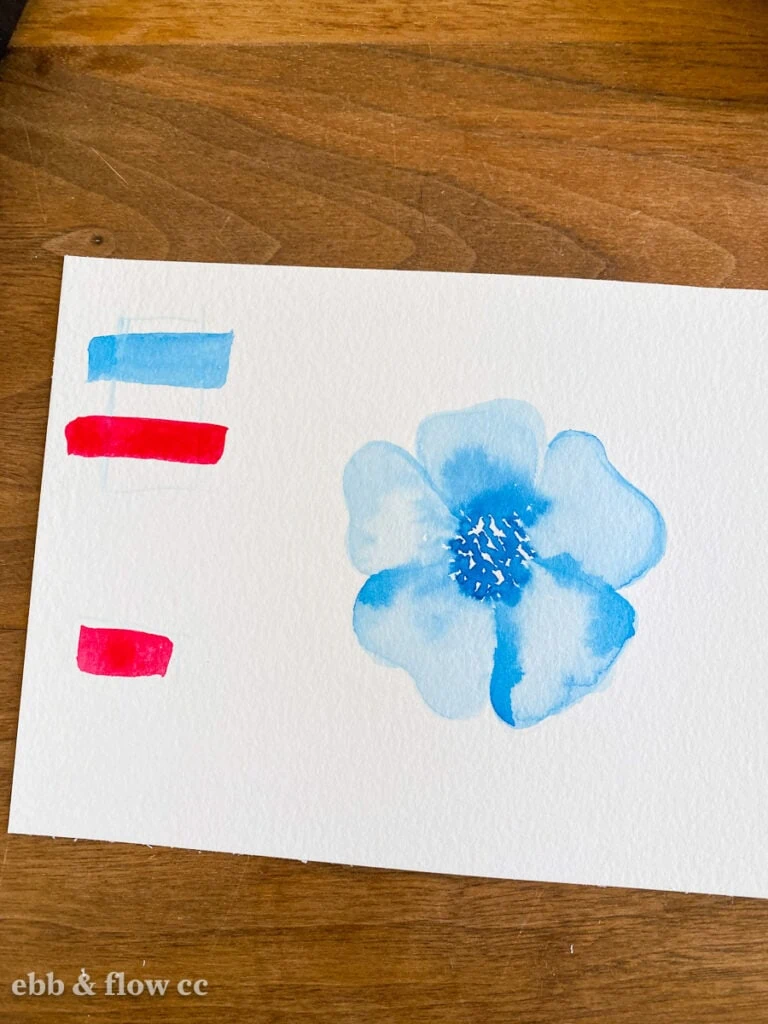 This pencil is super pale so it is easy to blend colors with it.
You Might Also Like:
Pin for Later!