Learn more about the best white pens for watercolors. I tested several white pen options to see which pen covers watercolor the best.
You might also like this post on the best waterproof pens to use under watercolor paint.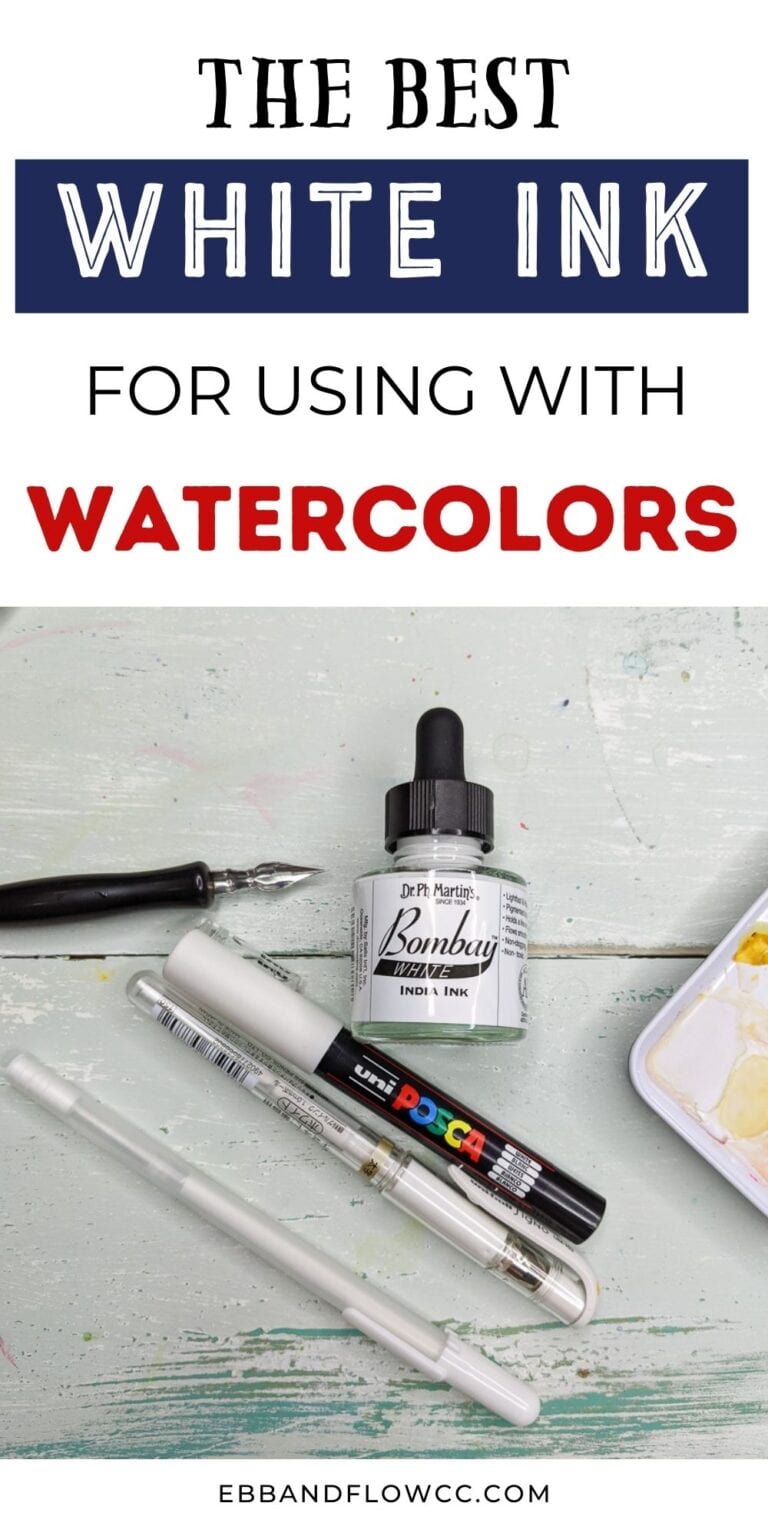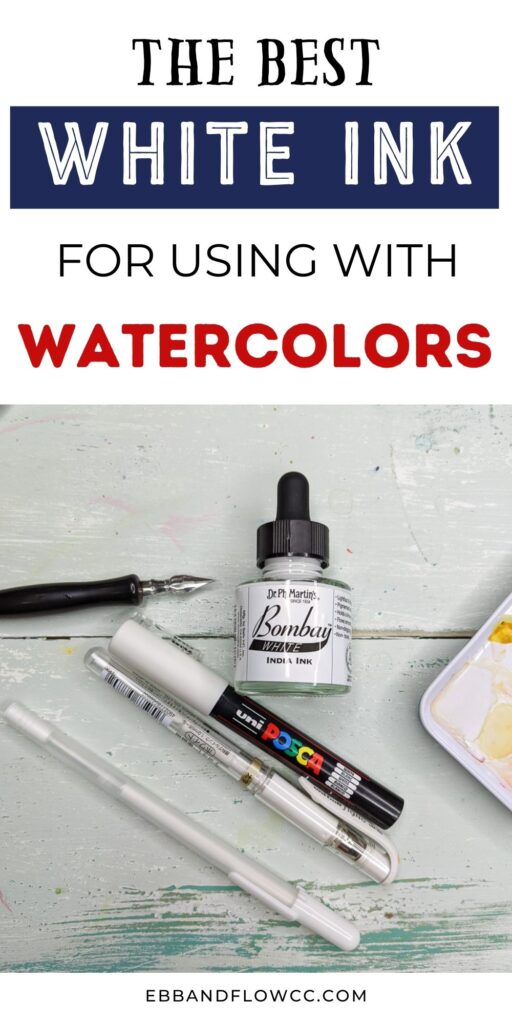 This post contains affiliate links. By purchasing an item through an affiliate link, I earn a small commission at no extra cost to you.
The Best White Pen for Watercolors
I love using white ink over watercolor paint. It's the perfect way to add highlights and details to a piece that needs a little more work.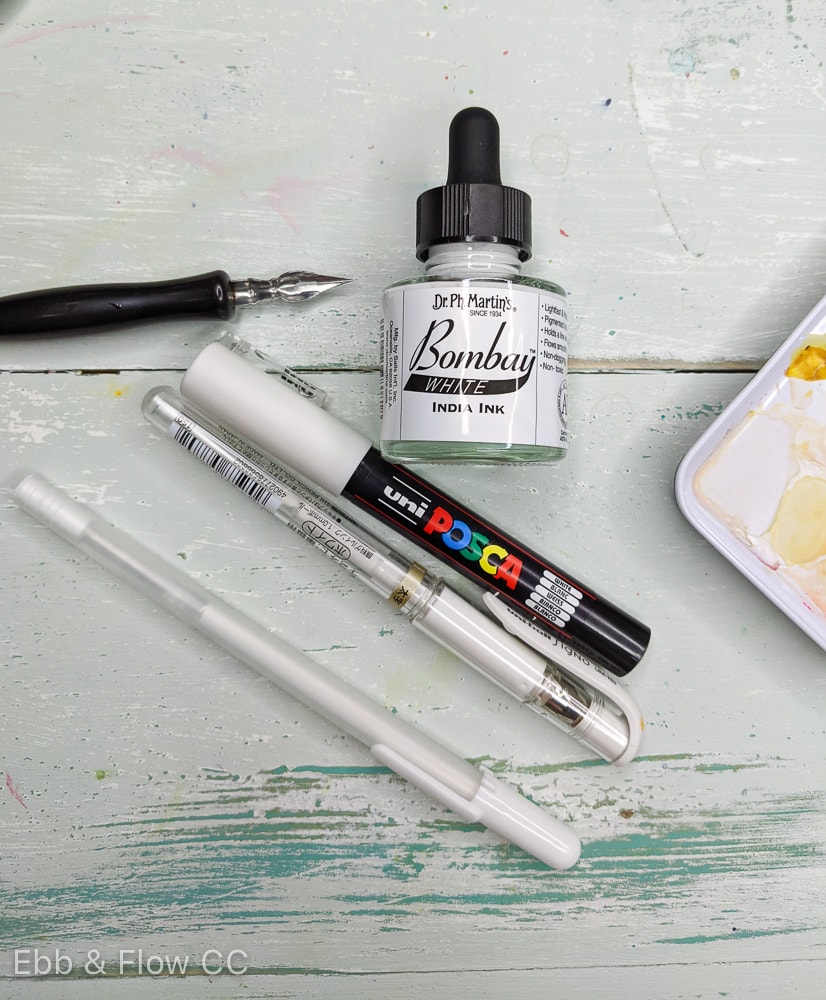 The Testing Process
Each pen was tested on top of black ink, watercolor paint, and over gouache.
I tested 2 gel pens, white ink with a dip pen, and a posca pen. Technically posca pens are markers, but I wanted to include a posca pen in the test anyway because it works similarly to a pen.
The Results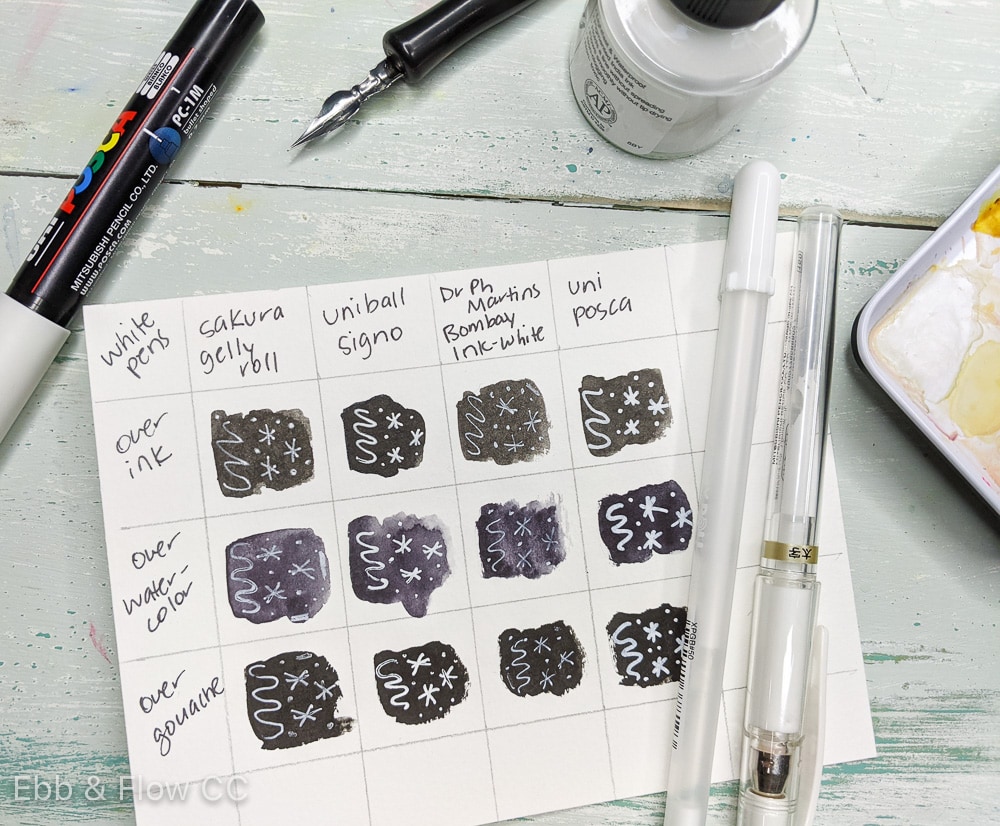 I've provided links to both Blick and Amazon. Personally, I prefer shopping at Blick because the prices are so much lower.
My Overall Thoughts on White Pens
I went into the test with a bias towards the Uniball Signo pen, so I wasn't surprised to see that it performed so well.
The Posca was my other favorite pen. It covers so well and was pleasant to use.
Other Alternatives to White Ink
If you don't have any white pens, you can also use white gouache or white acrylic paint (artist-grade, not craft paint.) Use a tiny brush for the best results.
By the way, titanium white is more opaque than zinc white.
What is your favorite white pen to use with watercolor?
You might also like:
Pin for Later!