Learn how to make a perfect circle in Procreate. Get easy tips for creating circles in Procreate, even if you're bad at drawing.
You might also like these other Procreate tutorials.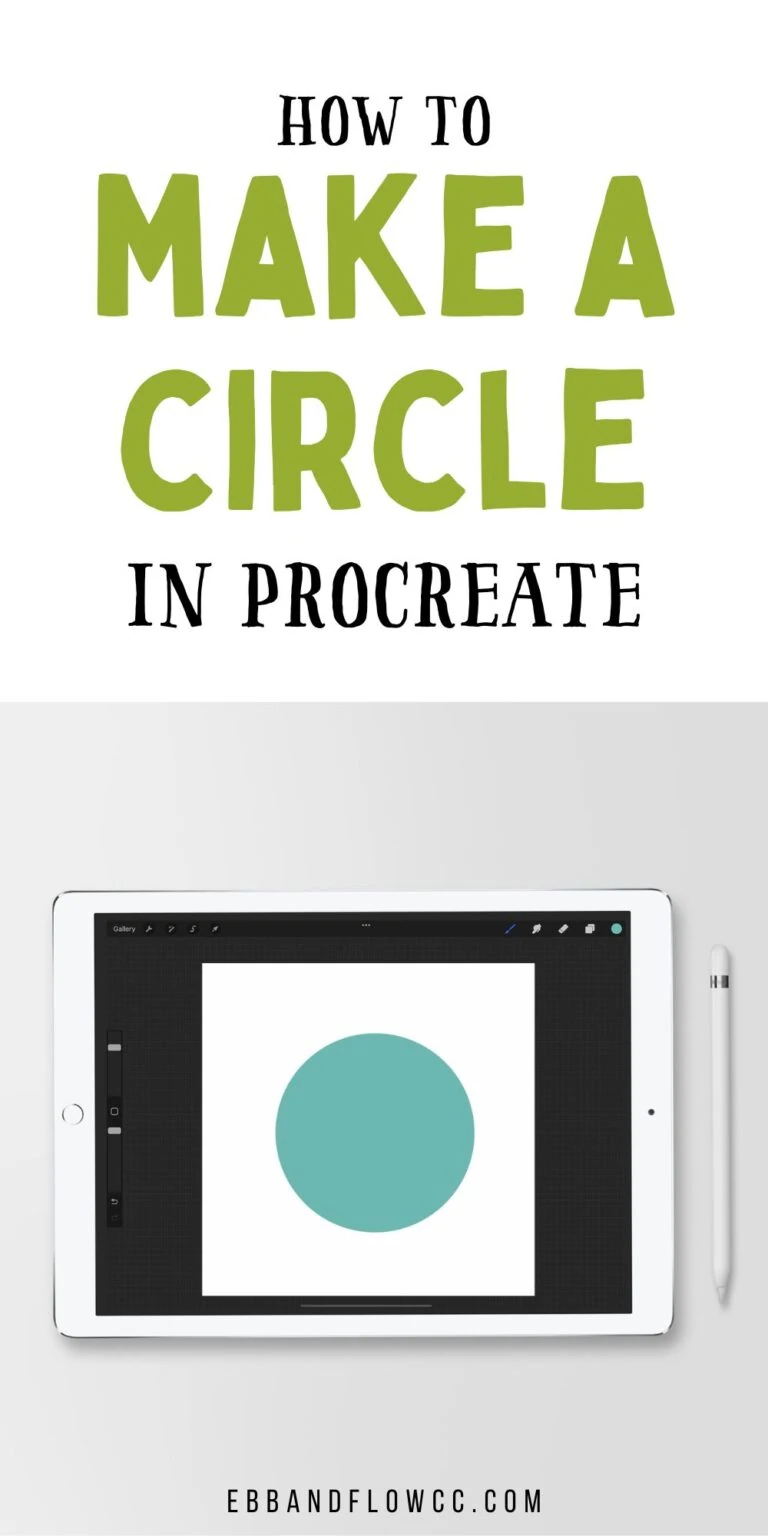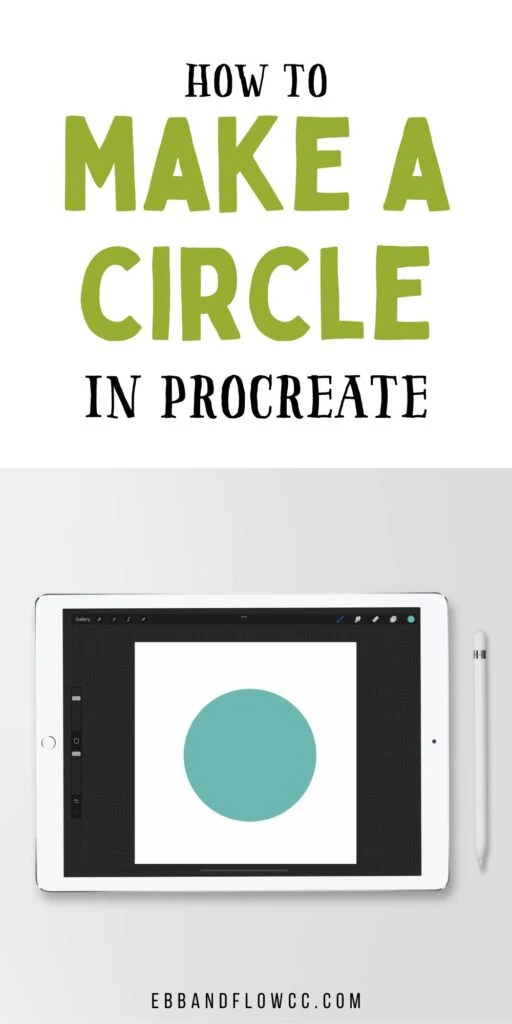 This post contains affiliate links. By purchasing an item through an affiliate link, I earn a small commission at no extra cost to you. As an Amazon Associate I earn from qualifying purchases.
Drawing a perfect circle can be really difficult. Luckily, Procreate has a few options to make this really easy.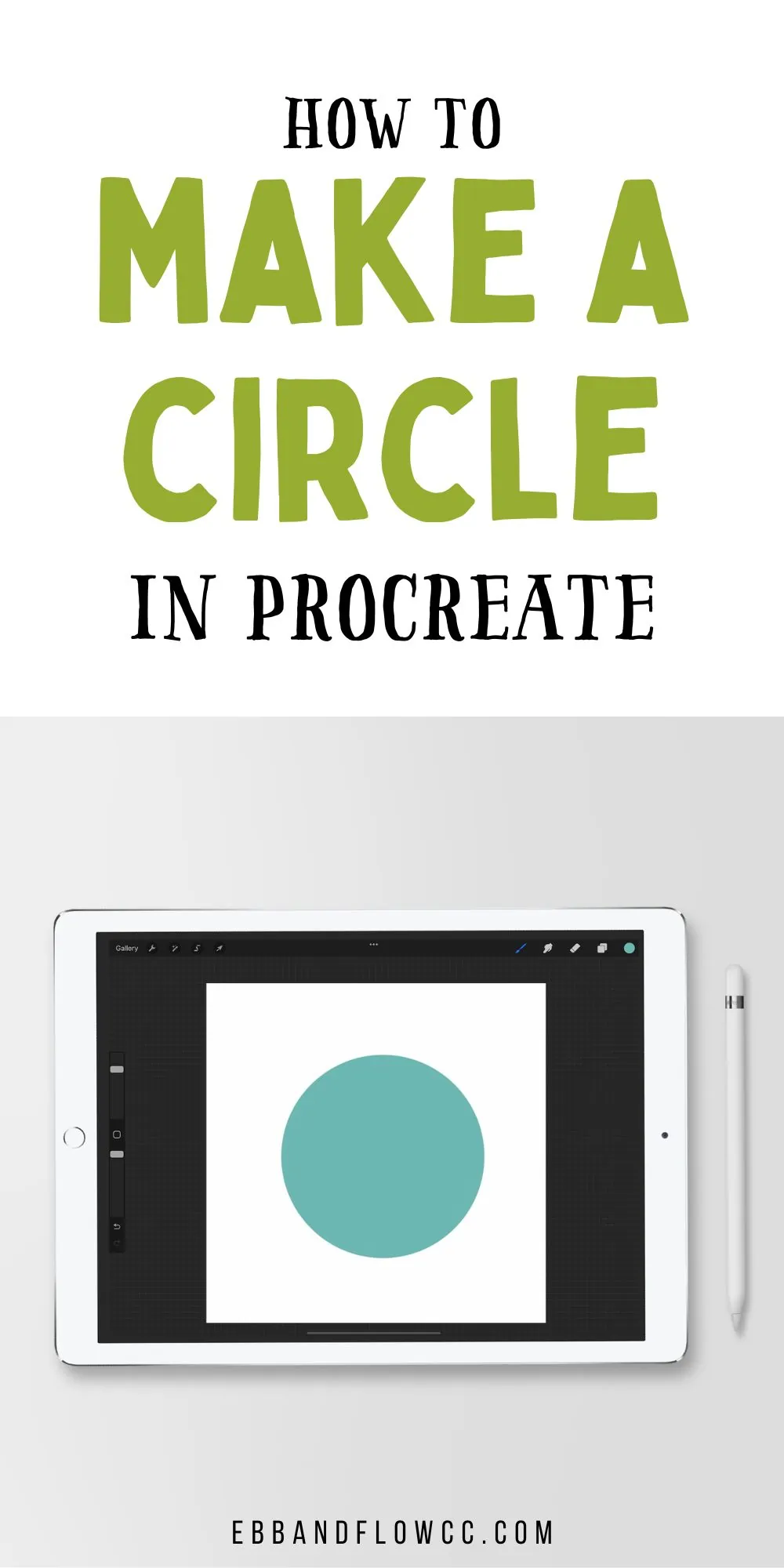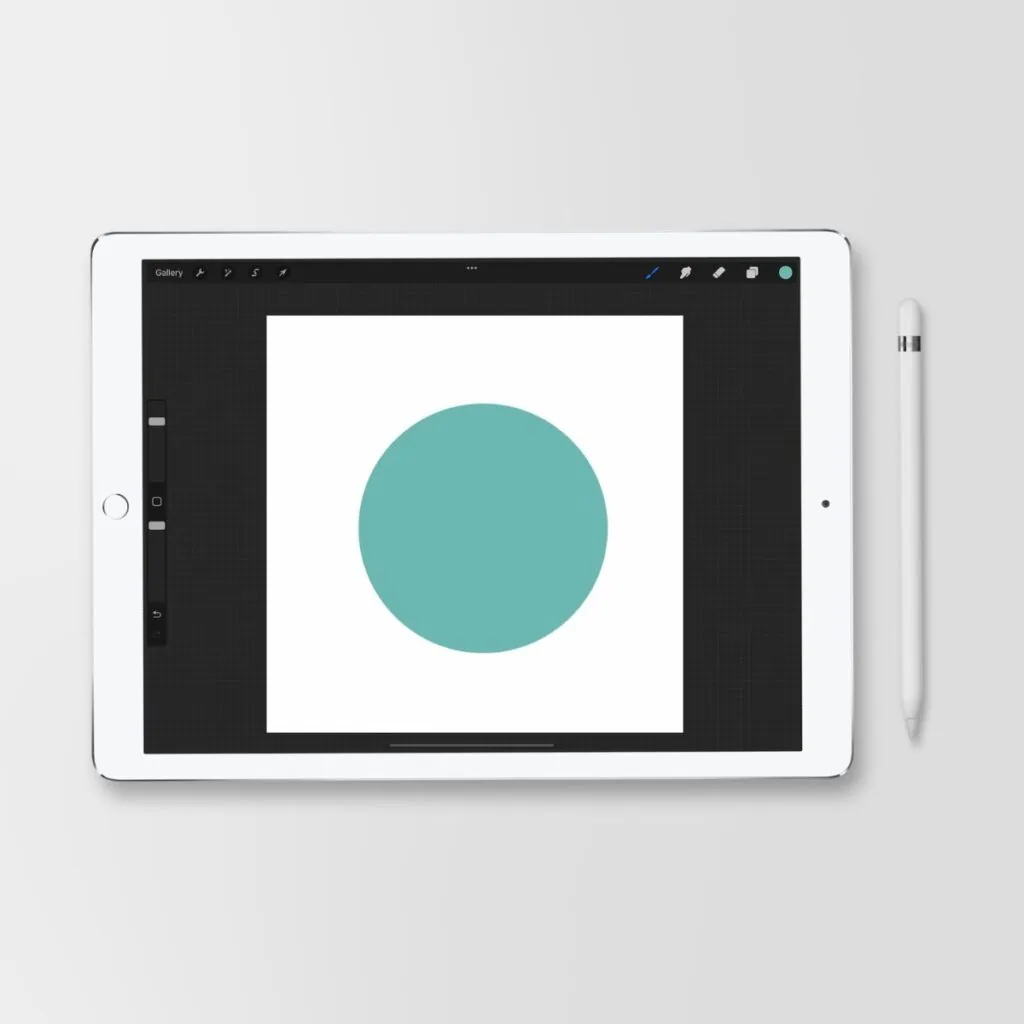 How to Make a Perfect Circle in Procreate
There are a few ways to make a perfect circle in Procreate.
Make a Circle Stamp Brush
If you use circles a lot, this is a very easy way to create circles quickly. I love using a circle brush to create a template for wreaths.
Duplicate the monoline brush.
Click on the brush to access the brush settings.
Increase spacing to the max.
Increase the maximum size all the way. You might need to increase the minimum size too to make it big enough.
Rename your brush to indicate that it's a circle brush.
Click once on the screen to create a circle. Adjust the brush size to get the size right.
By the way, I have a ton of other fun Procreate brush tutorials here.
Using Quickshape
This works best with a solid brush (like a monoline brush) so that you can fill it. If you use a textured brush, you may end up with a gap that makes it hard to fill.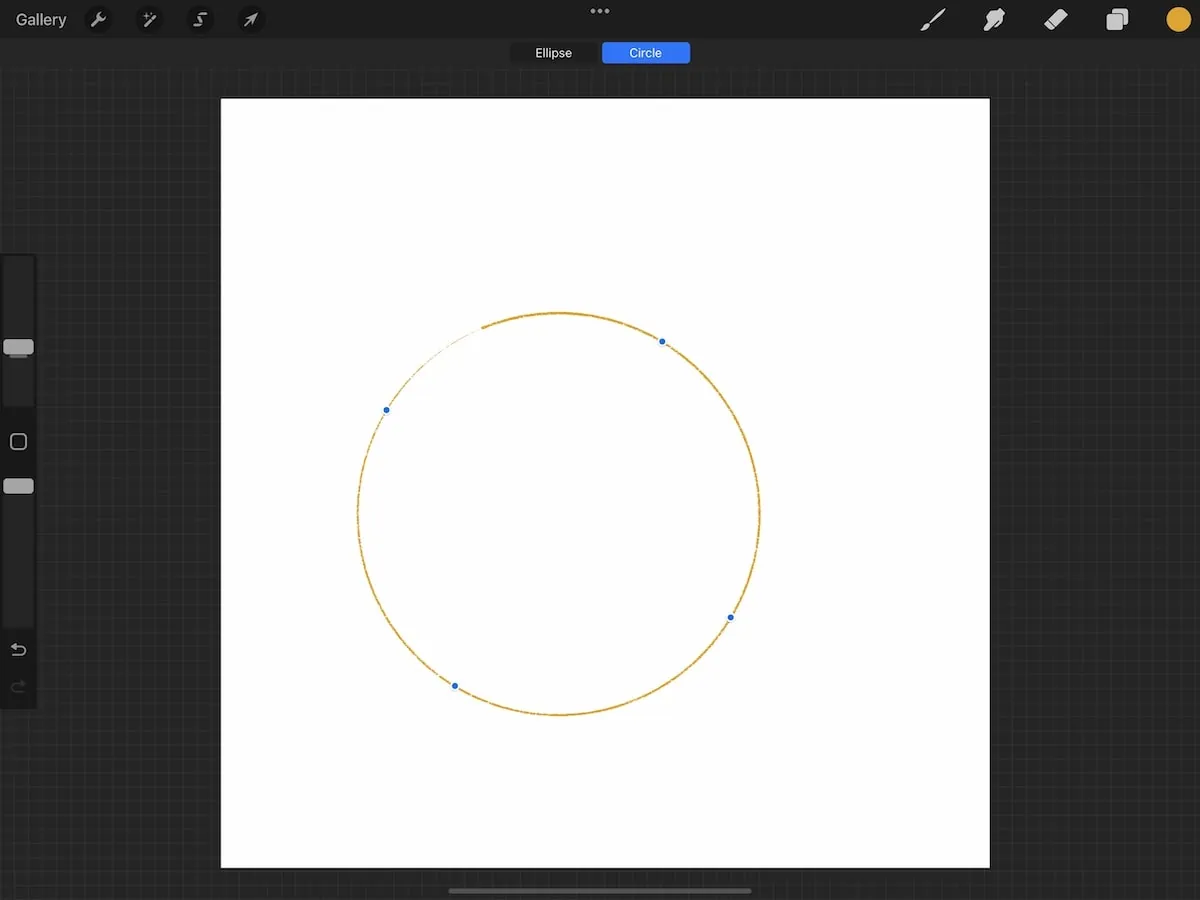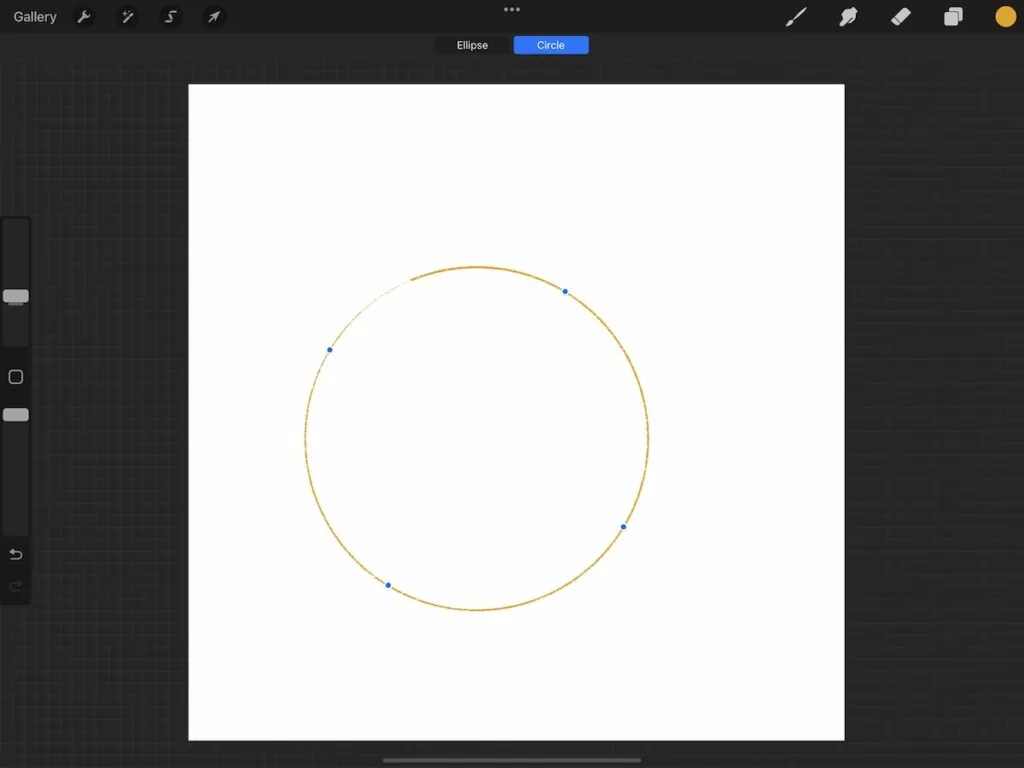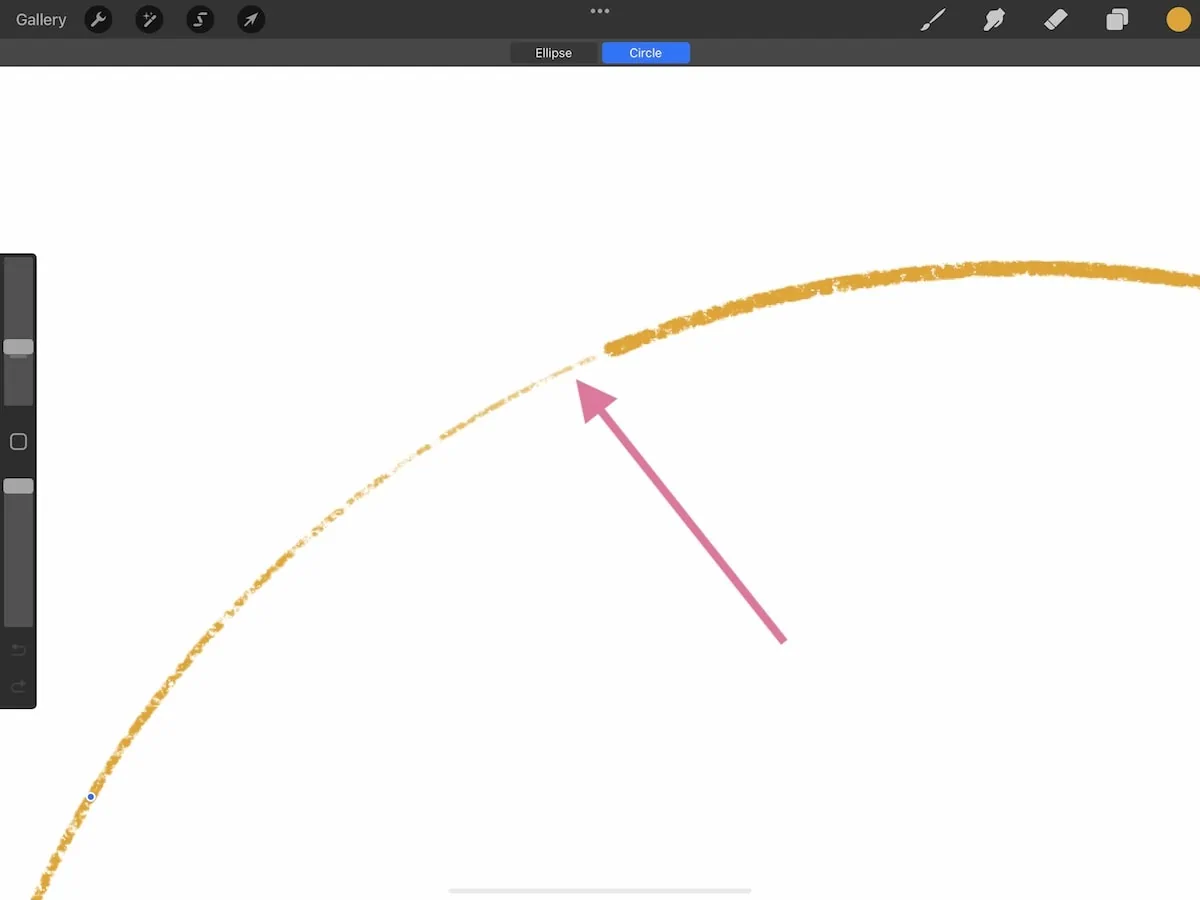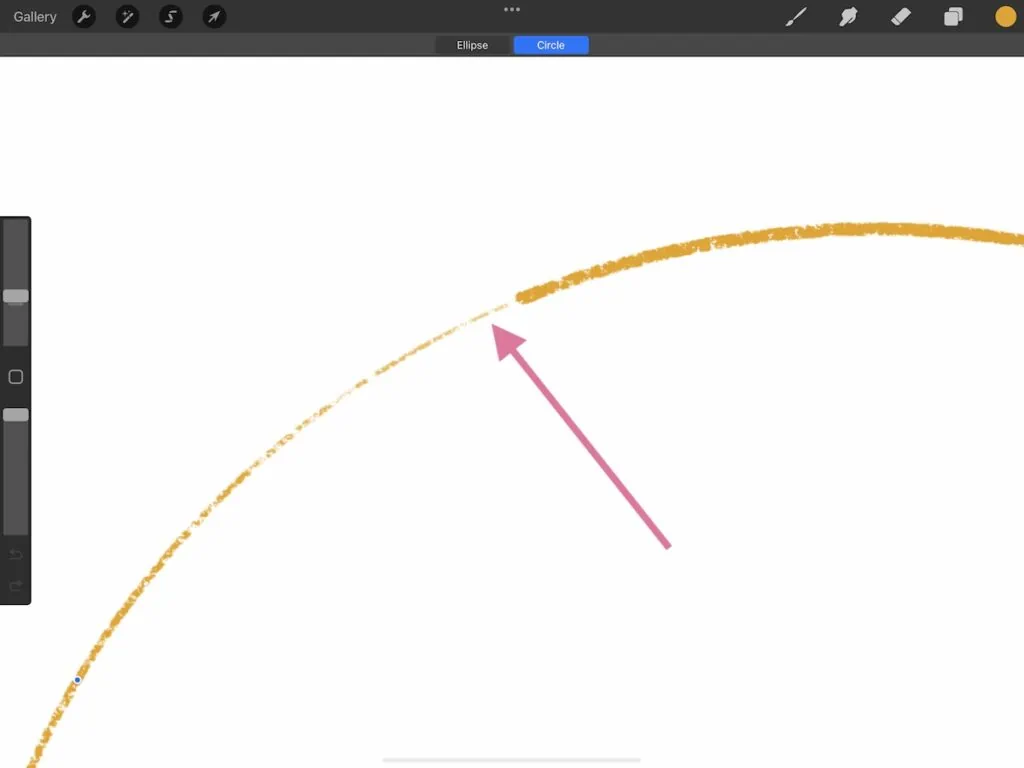 Draw a circle and don't lift your pencil from the screen.
It will snap into a circle or an ellipse and the top of the screen will say "ellipse created."
Pick up the pencil and select "edit shape" at the top of the screen.
You can adjust the size by pulling on the blue nodes.
Tap on the screen to deselect.
Fill it with color if desired.
If it doesn't give you the option for a circle, your original circle may have been too oval-shaped. Delete it and try again.
You can also try drawing the circle and holding a finger on the screen. It should snap to a perfect circle. (This option can be a bit wonky for me. It works when it wants to.)
You Might Also Like:
Pin for Later!