Download a beautiful sunset color palette to use with Procreate. This free color palette is perfect for creating perfect sunset art.
You might also like this post on painting sunsets. There are great tips for painting sunsets that are applicable to digital art too.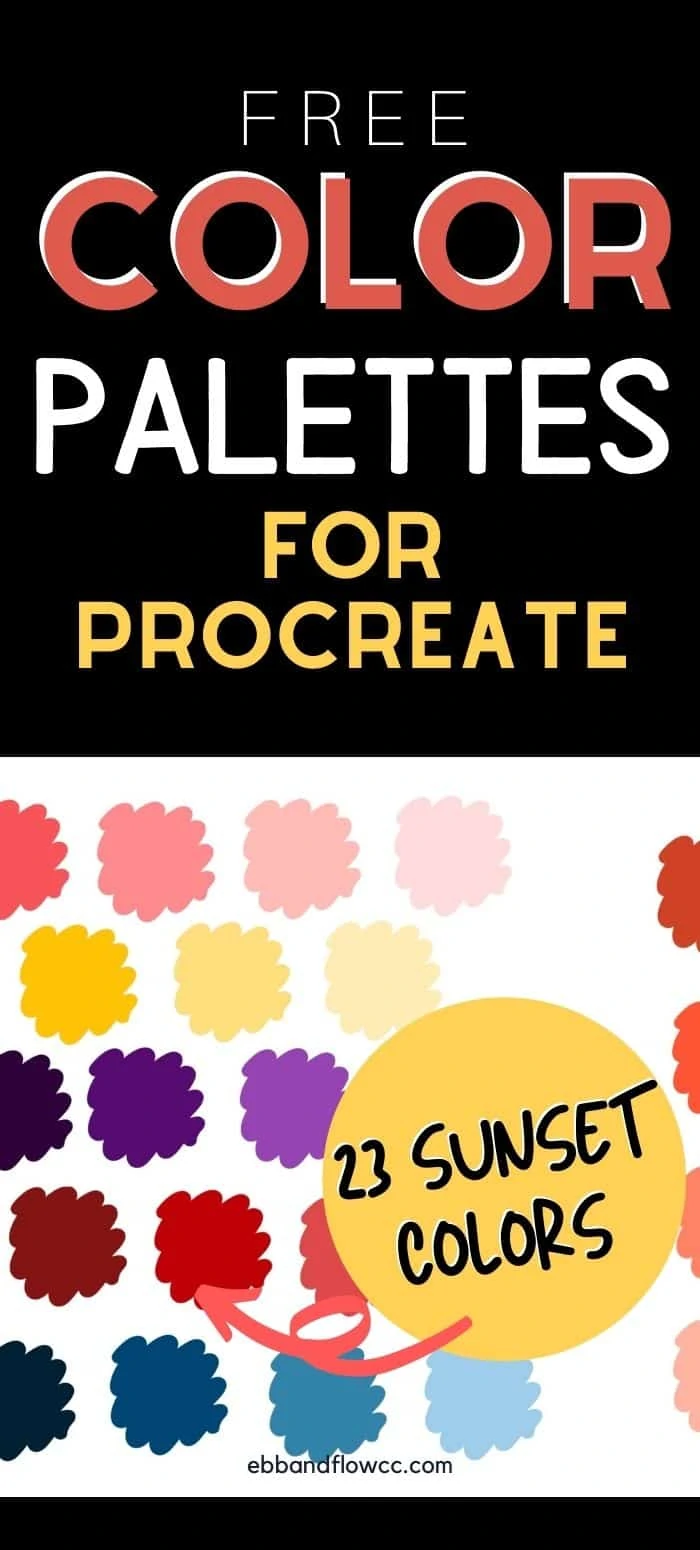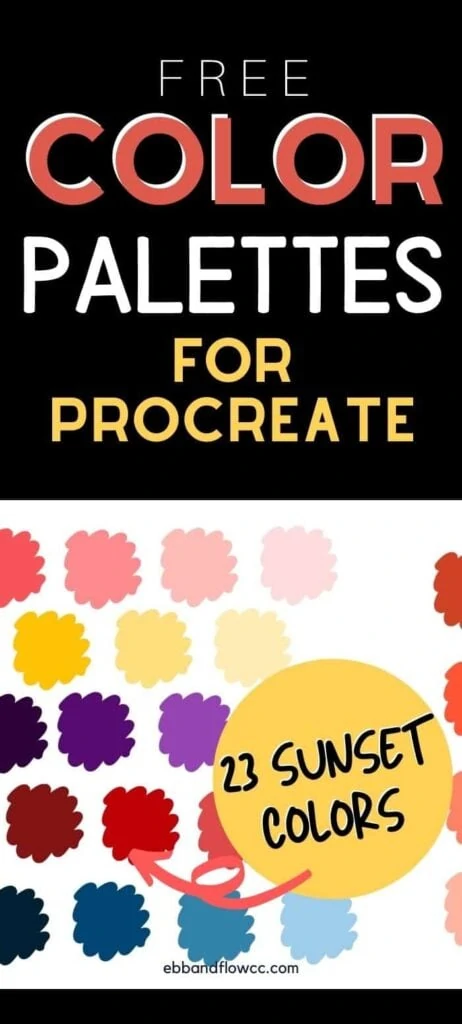 This post contains affiliate links. By purchasing an item through an affiliate link, I earn a small commission at no extra cost to you. As an Amazon Associate I earn from qualifying purchases.
Sunset Color Palette for Procreate
This color palette includes 23 colors in shades of reds, pinks, oranges, and yellows. I've also included dark colors (blues and purples) to use in the foreground or for a night sky.
Tips for Sunsets
Sunsets tend to be lighter at the horizon and get darker higher in the sky.
Colors need to be adjacent on the color wheel. (It's fine to start with pink, but it needs to fade to a pink-purple before turning a darker purple at the top.)
You can also use a gradient of one color. (Start with pale pink and work your way up to a darker pink. I see this in winter a lot.)
Sunsets generally reflect in whatever is in the foreground, especially water.
I created this sunset using my watercolor brush pack. Using the brushes for blending creates a lovely effect.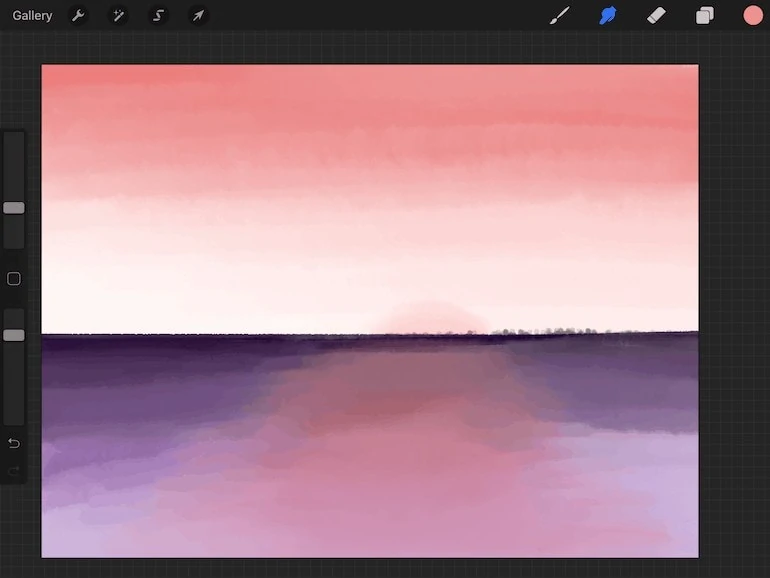 You Might Also Like:
If you like this color palette, you might like some of the others that I've made.
Download the Color Palette
I've included both the Procreate swatch file and a jpg version.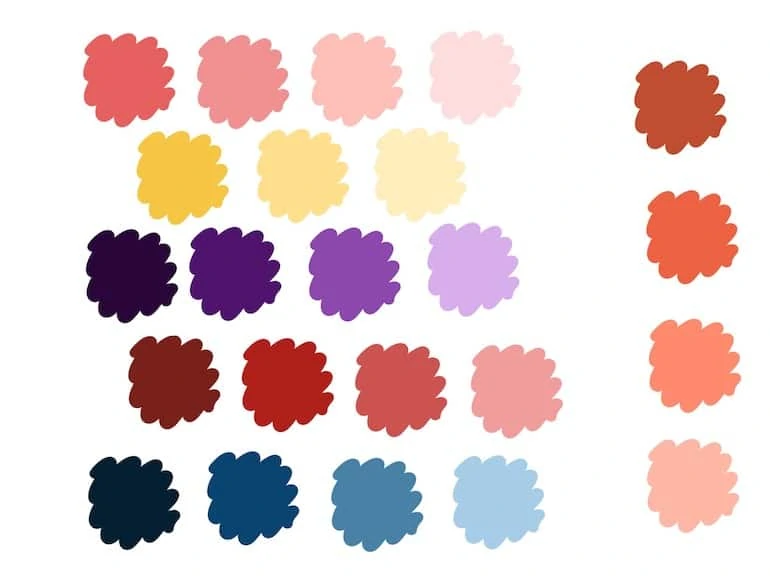 These downloads are for personal use only. Please do not redistribute or sell.

Dear teachers and students: this download will not work if you are trying to access it when you are logged into your school email account. Try a personal email account instead.
Here's a quick tutorial for importing color palettes in Procreate.
Pin for Later!