Download a free color palette for Procreate inspired by mermaids. This color palette features purples, teals and blue-greens that have a magical feel.
You might also be interested in learning how to install color palettes in Procreate.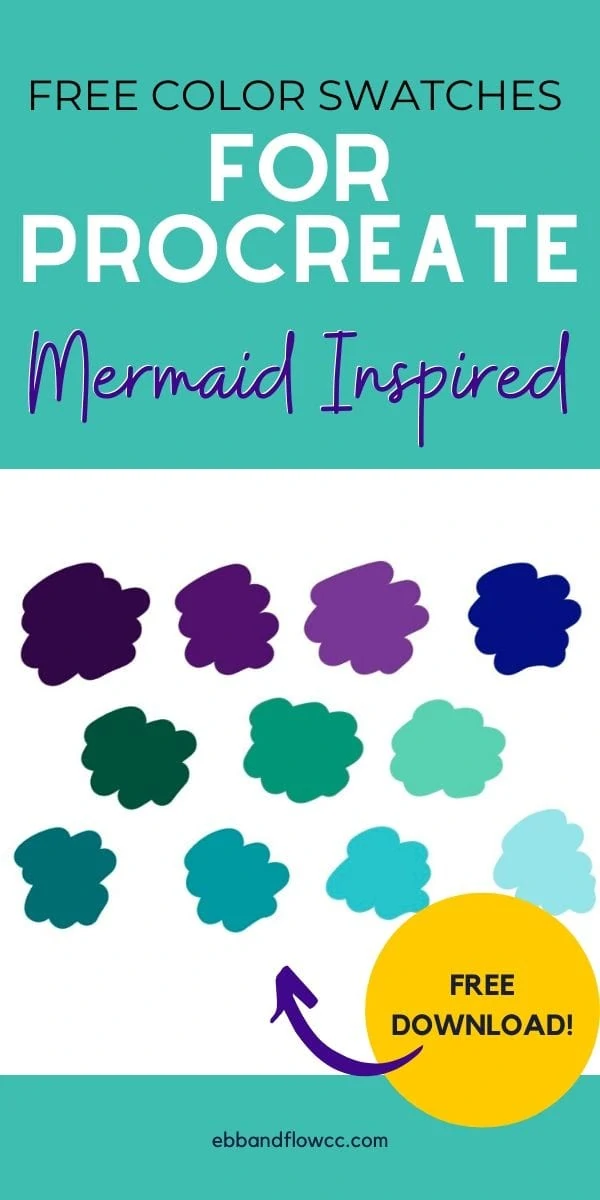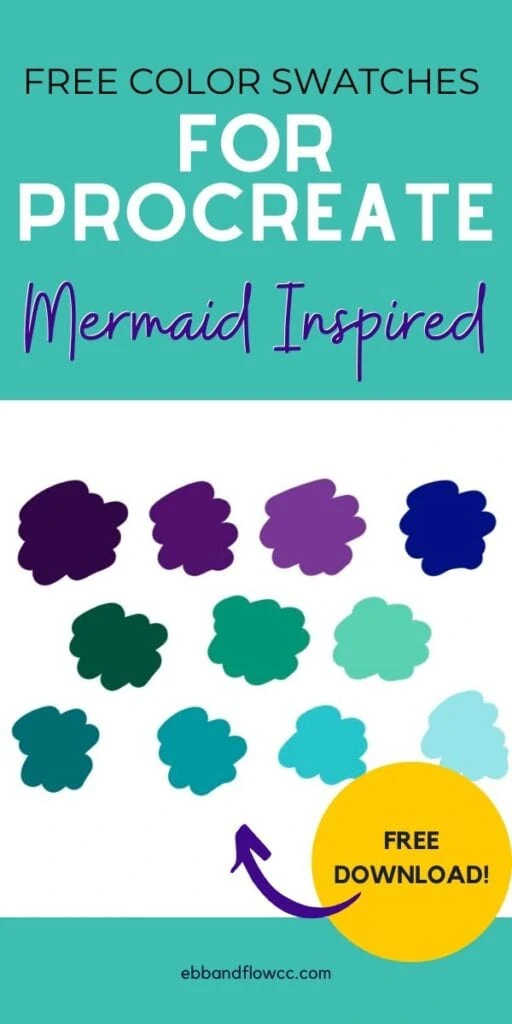 This post contains affiliate links. By purchasing an item through an affiliate link, I earn a small commission at no extra cost to you. As an Amazon Associate I earn from qualifying purchases.
Mermaid Inspired Color Palette for Procreate
This illustration was so much fun to create using this color palette.
I actually found a use for the fun Ocean and Water brushes! It's subtle, but I used them in the background.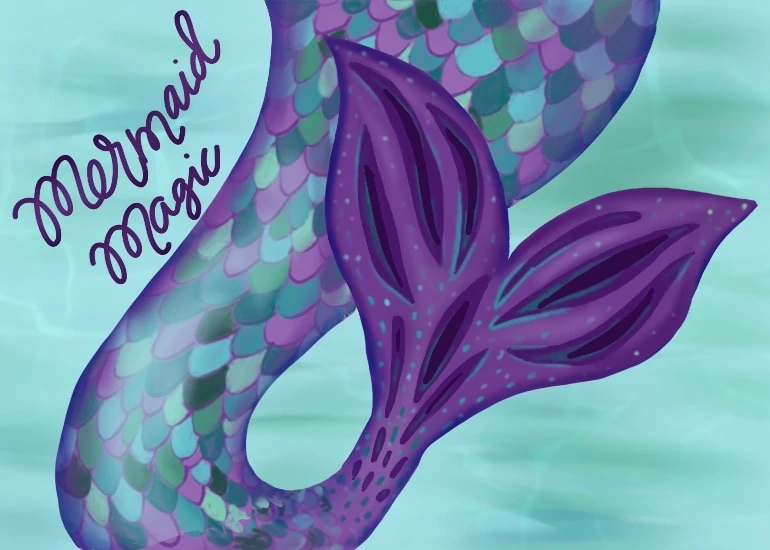 In addition to those brushes, I also used my free monoline brush, the soft small airbrush for the edges, and the studio pen.
The mermaid-inspired color palette uses purples, teals, and sea greens. I don't even like purple, but I really like this combination of colors.
Download the Free Color Palette
Other Color Palettes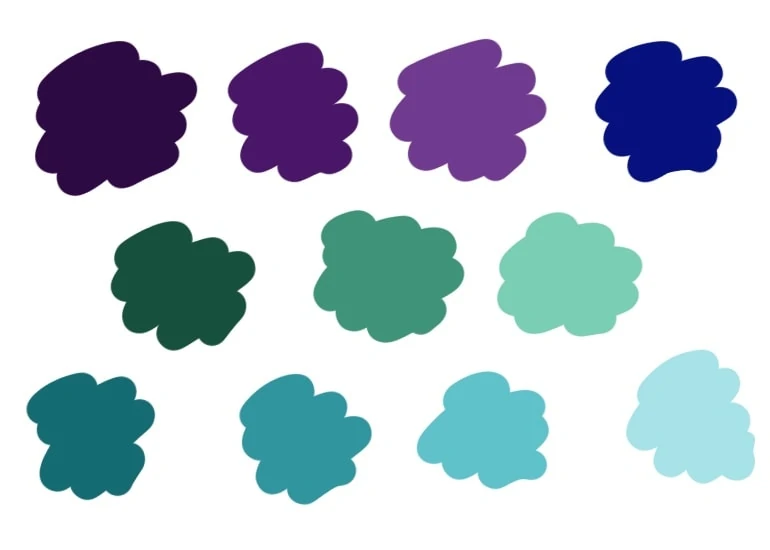 These downloads are for personal use only. Please do not redistribute or sell.

Dear teachers and students: this download will not work if you are trying to access it when you are logged into your school email account. Try a personal email account instead.
JPEG Version to Use with Color Picker
Here are instructions for installing color palettes in Procreate.
You Might Also Like:
Pin for Later!