How to Make Procreate Brushes
Learning how to make Procreate brushes has made creating art in Procreate even more fun! This easy process can have a huge impact on your art.
You might also be interested in learning how to import color palettes in Procreate.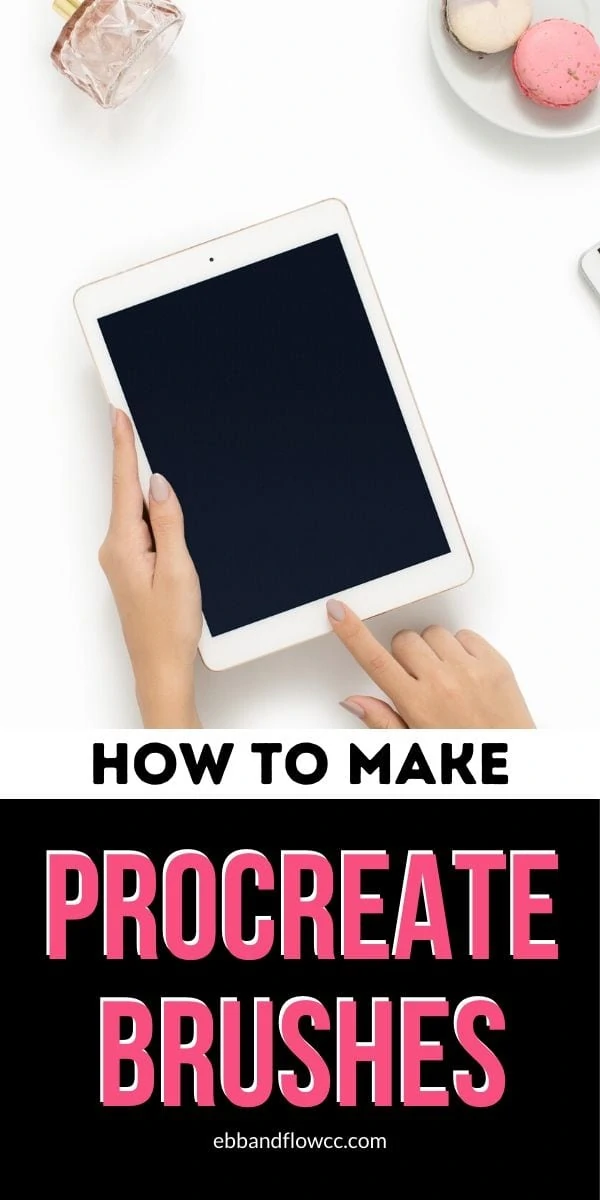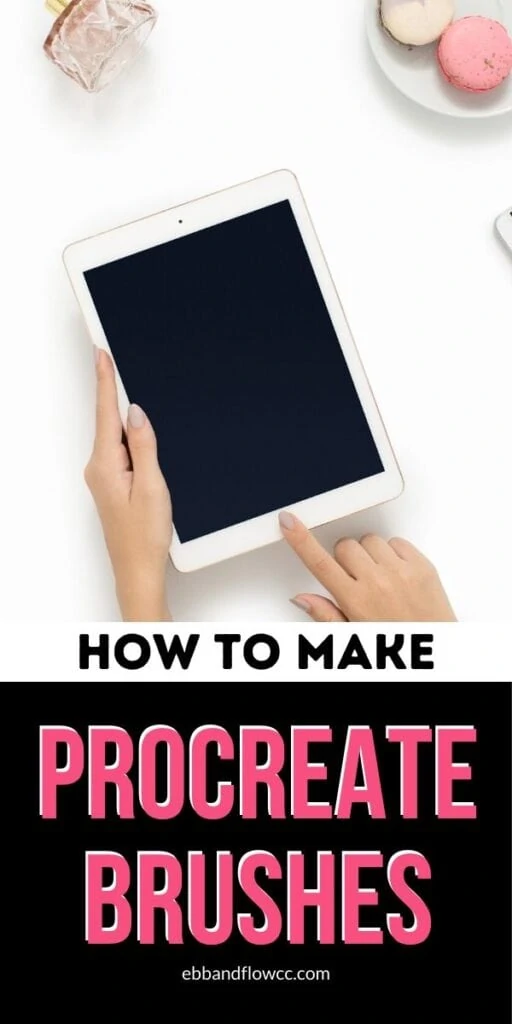 This post contains affiliate links. By purchasing an item through an affiliate link, I earn a small commission at no extra cost to you. As an Amazon Associate I earn from qualifying purchases.
It's no secret that I'm obsessed with making brushes for Procreate. I find the process really fun, like a puzzle. Plus, it allows me to make brushes that work how I want for my art.
You might be interested in learning how to use Procreate.
Creating Brushes for Procreate FAQs
Some of the settings in the Brush studio have changed since the latest update. These are some of the biggest changes that I've noticed.
How do you move brushes?
Moving brushes requires you to use your finger. You cannot use the Apple pencil to move them.
Select your brush and hold it until it shakes a little. Drag it to the correct folder. If your folder is higher or lower than your list is currently displaying, hold it at the top or bottom until the list scrolls to where you need it to be.
Your brush will be deleted from its current place. If you want your brush in both folders, duplicate it before moving.
Learn how to move brushes to a new iPad.
How do you name brushes?
In the brush studio menu, locate the menu named "About this brush." You can change it in this menu by clicking on the current name.
How do you invert the shape source colors?
In the shape source menu, add your shape. Once it has been added, tap with 2 fingers to invert the colors.
How do you turn the shape in the shape source menu?
Use a twisting motion with your finger to rotate the shape source.
How do you make a brush opaque?
In the Apple pencil settings, change the opacity to 0. It's set to the max by default which gives a transparent beginning and end to each brush.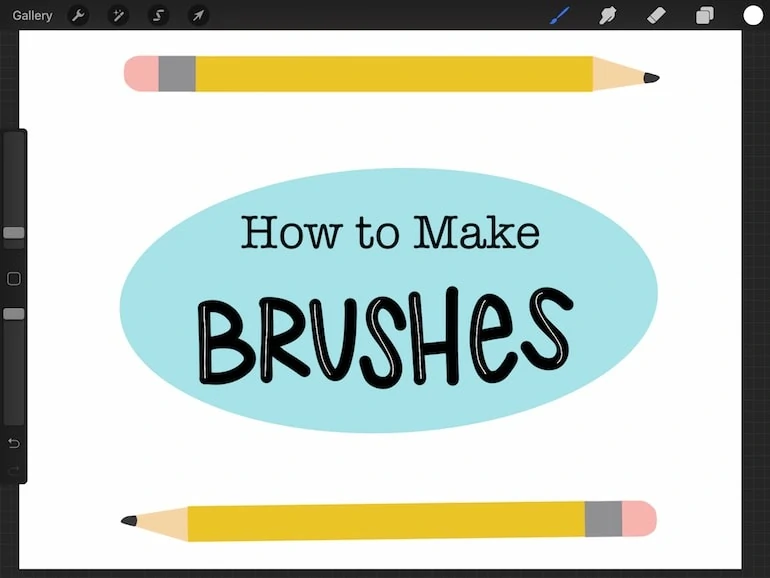 How to Make Brushes for Procreate
Here's how to get started making a basic brush. From there, you can explore even more options. There are so many more options in the brush menu, so the brushes you can make are endless.
Make sure that you start with a large square canvas for the highest quality brushes. I recommend at least 3000 x 3000 pixels.
Start with the "shape source". You can use one from the source library or import one of your own. You can even scan in a real texture that you've painted, photographed, or drawn.
Select a "grain source". This will provide the textured background for the brush. For simple brushes, leave this option as is.
Move to the "stroke path" menu and change the spacing. Less spacing will create a smoother stroke while increasing the spacing creates a stamp-like effect.
Alter the streamline if desired. Increasing the streamline will make your strokes less shaky if you're hand isn't very steady. This is great for lettering and not so great for sketching.
In the "Apple Pencil" menu, set the opacity to none to remove the transparent beginnings and ends.
In "properties", you can change the min and max size and opacity if desired. If you've ever wanted a really chubby pencil, this is where you can make that happen.
In "about this brush", you can change the name and add your maker info, as well as create a reset point, so that you can keep tweaking the settings.
Quick tip: If there's a brush that is almost perfect, duplicate it and play with the settings.
This is also a good tip to see how other brushes are made. For instance, viewing the shape source for a watercolor brush may spark your creativity to make a better one!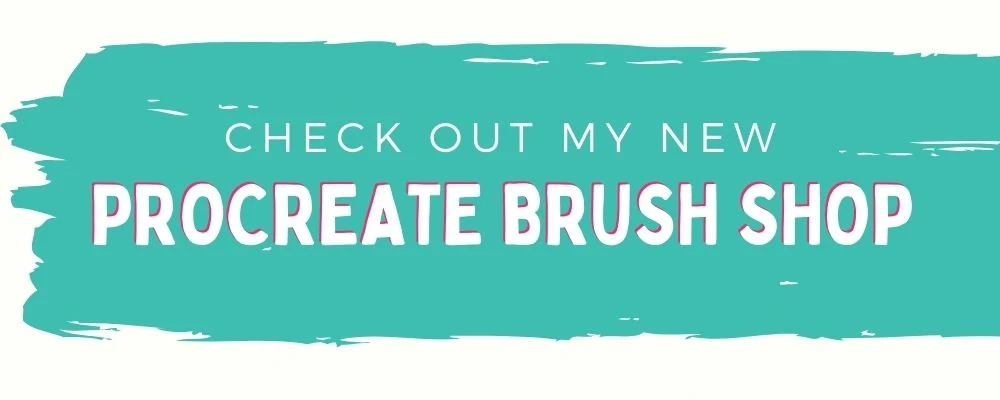 Procreate Brush Making Tutorials
These tutorials will help you create brushes in Procreate. I've noted which of these tutorials have free brush downloads.
Other Procreate Brush Tutorials
You might also be interested in learning how to sell Procreate brushes.
Pin for Later!