Download a beach color palette inspired by the East coast beaches of the United States. You will love the muted blues, greens, and browns in this color palette.
You might also like this retro color palette.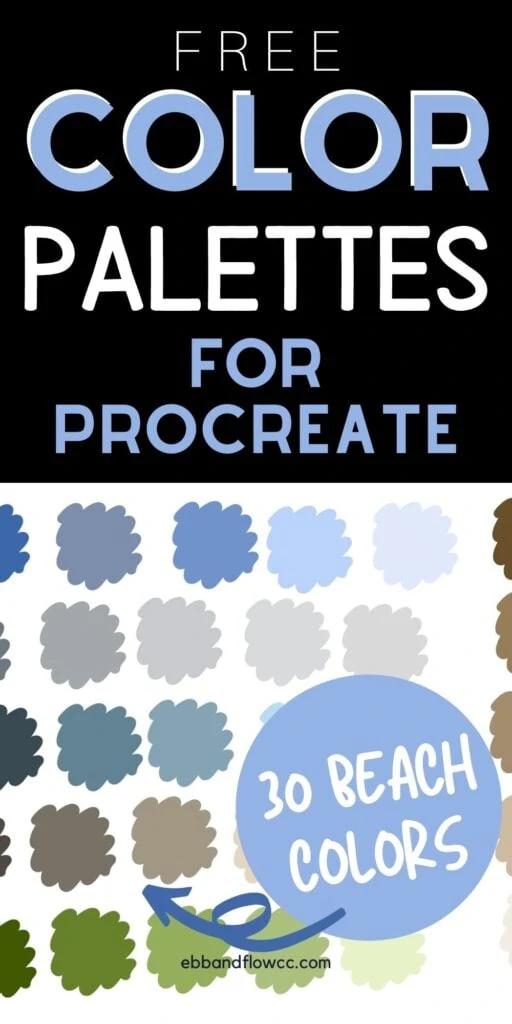 This post contains affiliate links. By purchasing an item through an affiliate link, I earn a small commission at no extra cost to you. As an Amazon Associate I earn from qualifying purchases.
Beach Color Palette
This color palette is inspired by the colors of the beaches along the east coast of the United States.
I've lived in the mid-Atlantic region for a while and we're about to move to the gulf coast of Florida where the beaches look very different.
So I wanted to remember the colors of the east coast beaches with a color palette.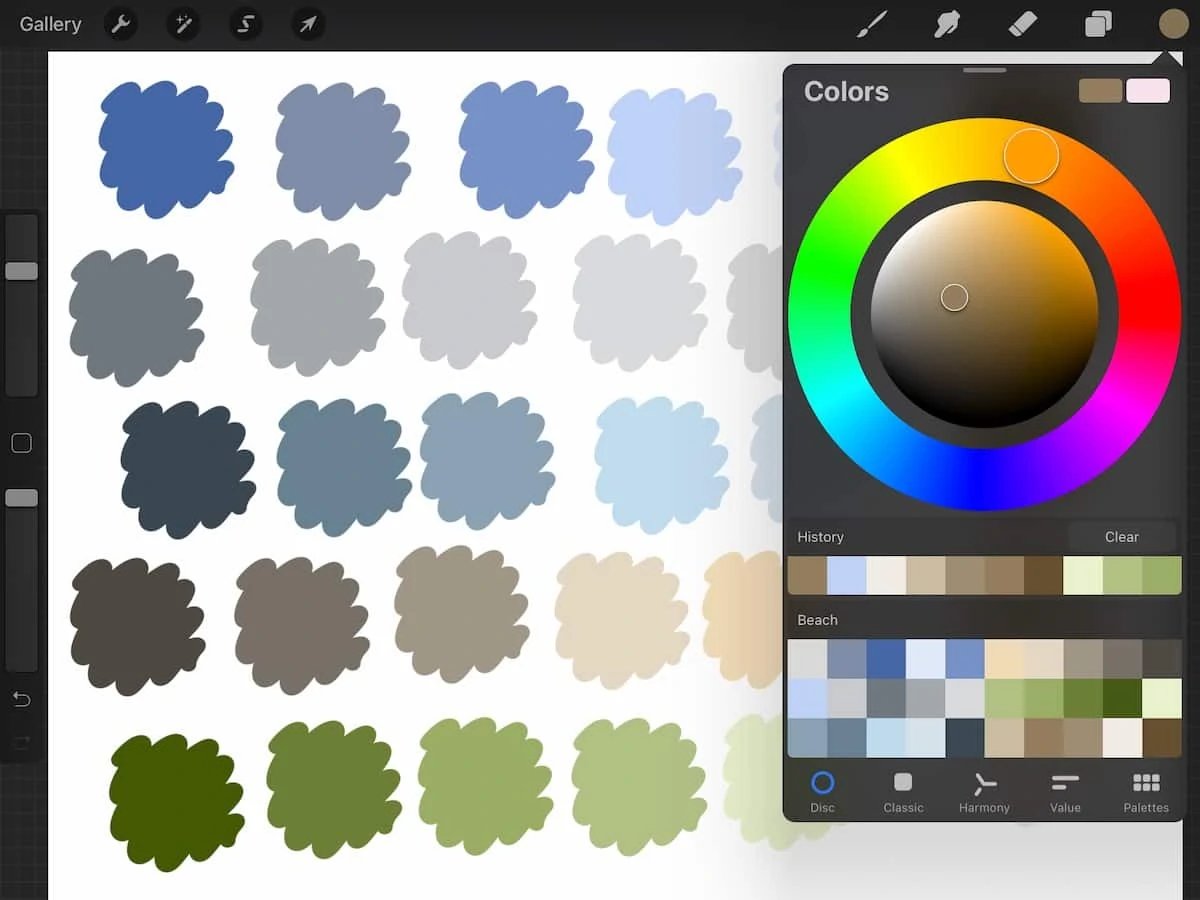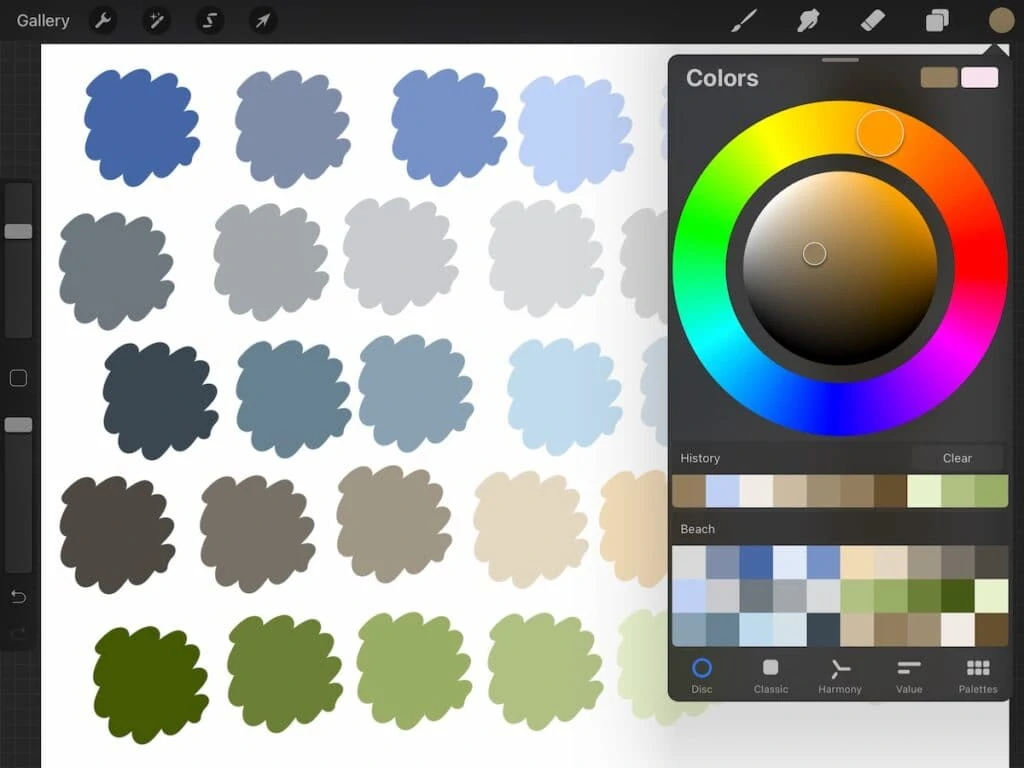 This color palette includes muted blues, browns, and greens. I had a lot of fun creating this simple beach scene.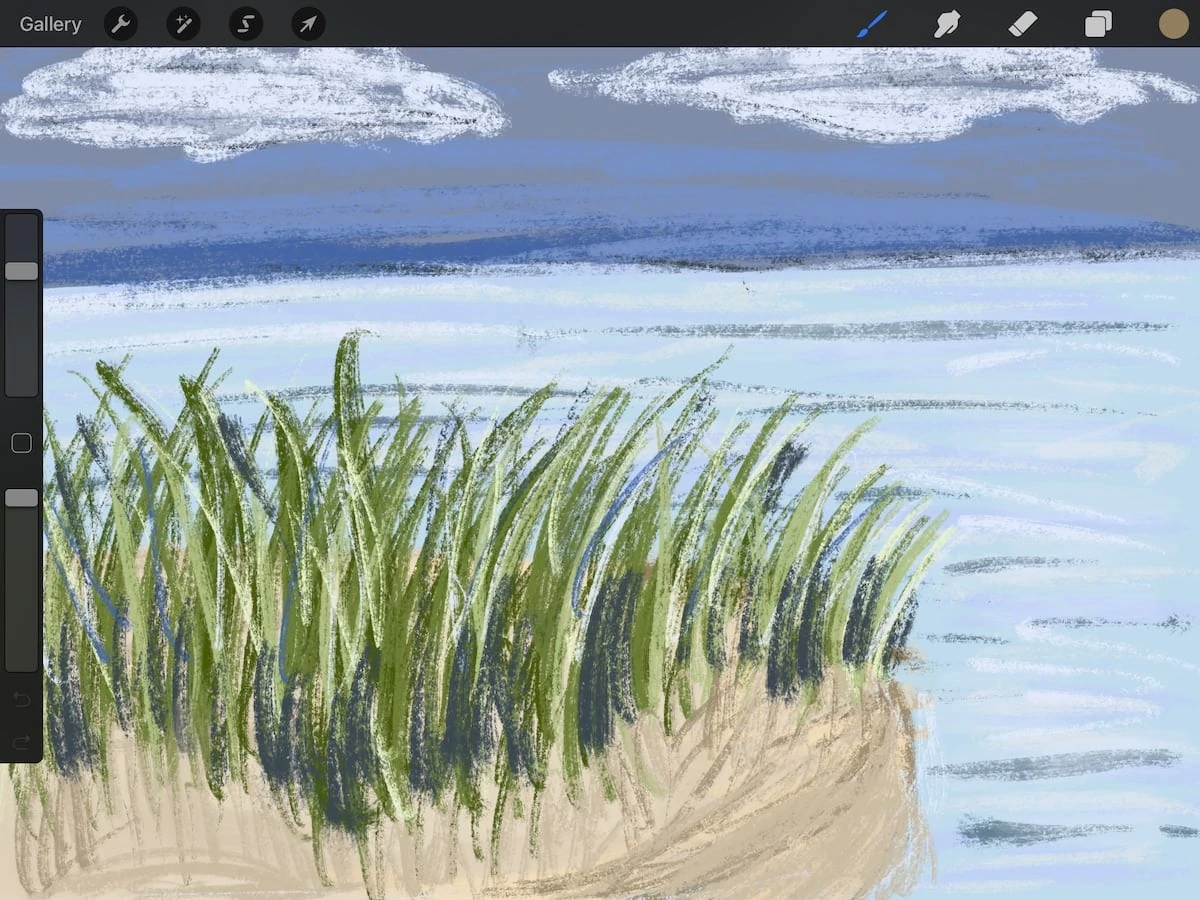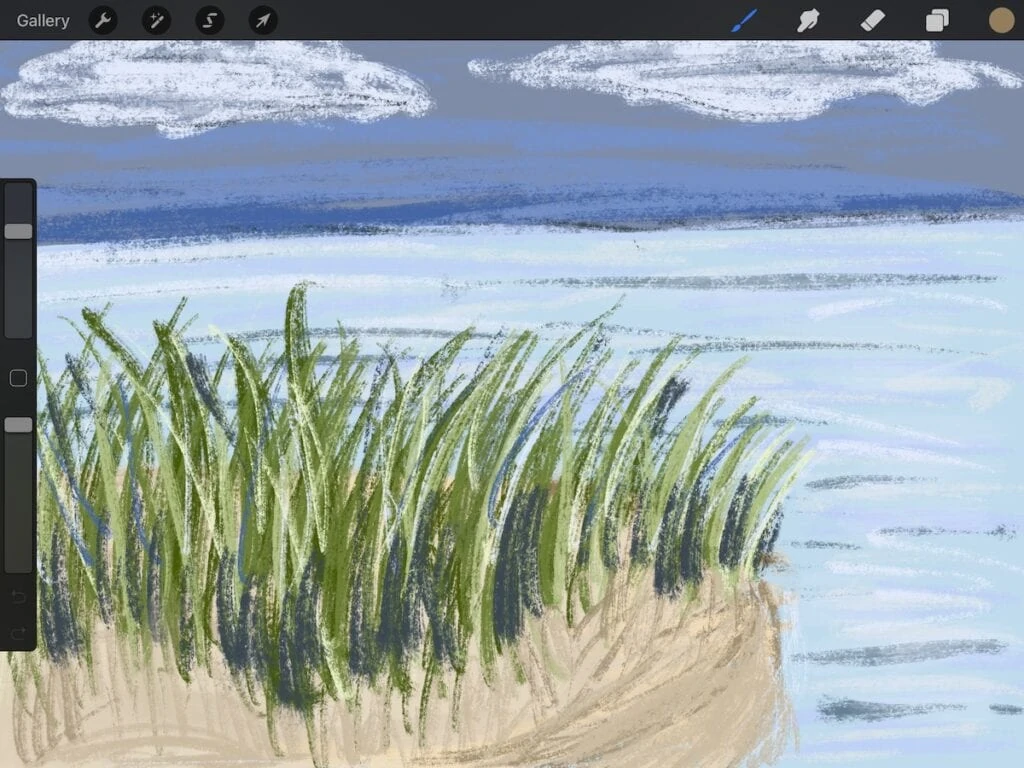 Other Color Palettes
Download a Color Palette
All of my color palettes include a color swatch set to import into Procreate and a JPG version to use with a color picker.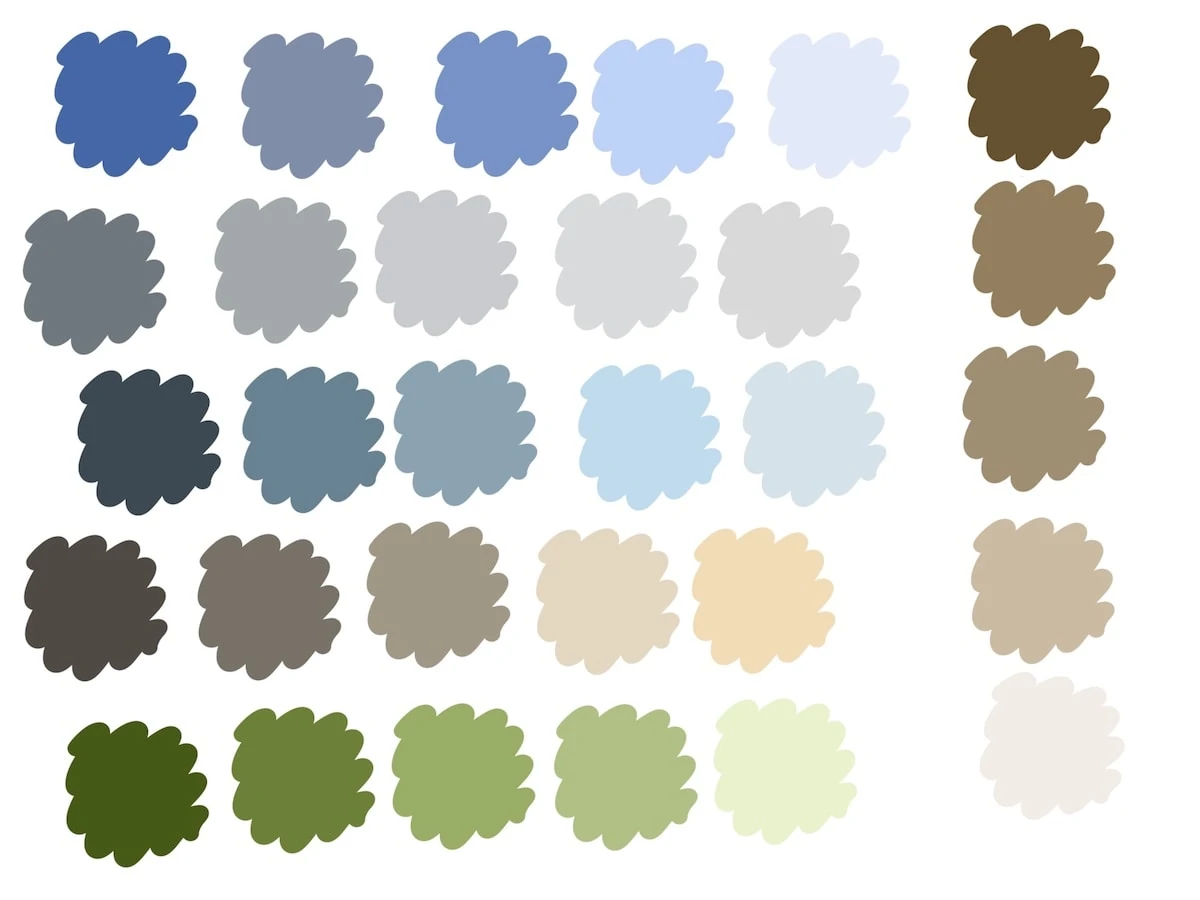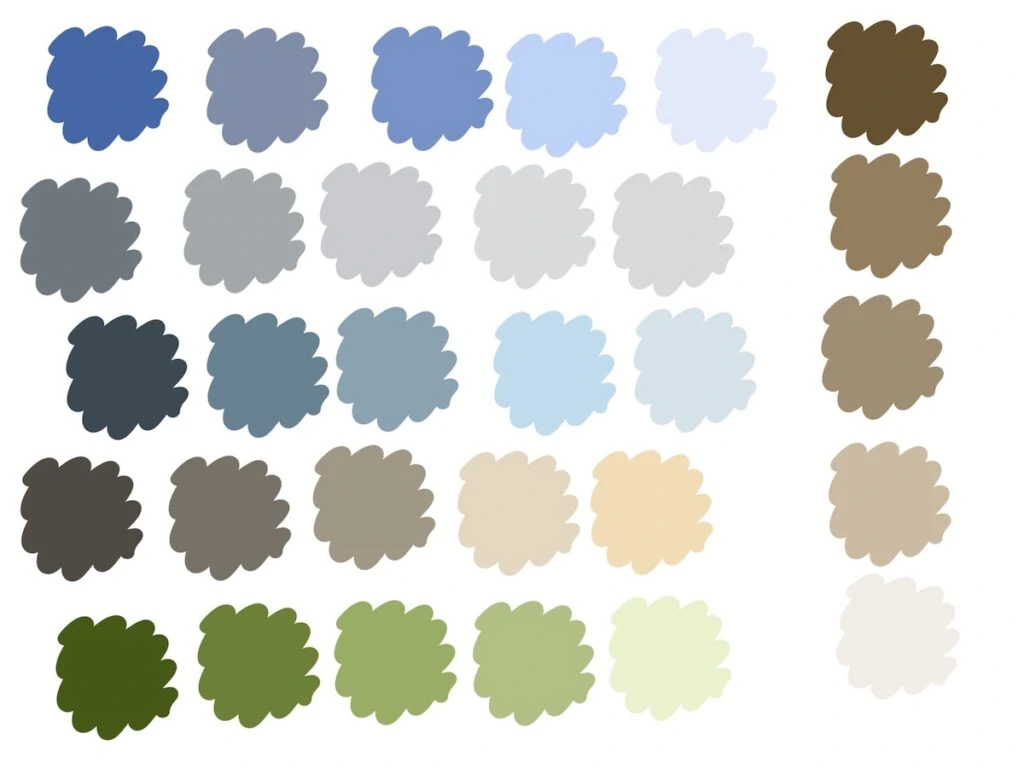 These downloads are for personal use only. Please do not redistribute or sell.

Dear teachers and students: this download will not work if you are trying to access it when you are logged into your school email account. Try a personal email account instead.
Color Swatch Set for Procreate
JPG Version to Use with Color Picker
Here's how to install color palettes in Procreate.
Pin for Later!