Download a retro color palette for Procreate to use in your 70's inspired illustrations. You will love this simple color scheme.
You might also like this Bob Ross inspired color palette.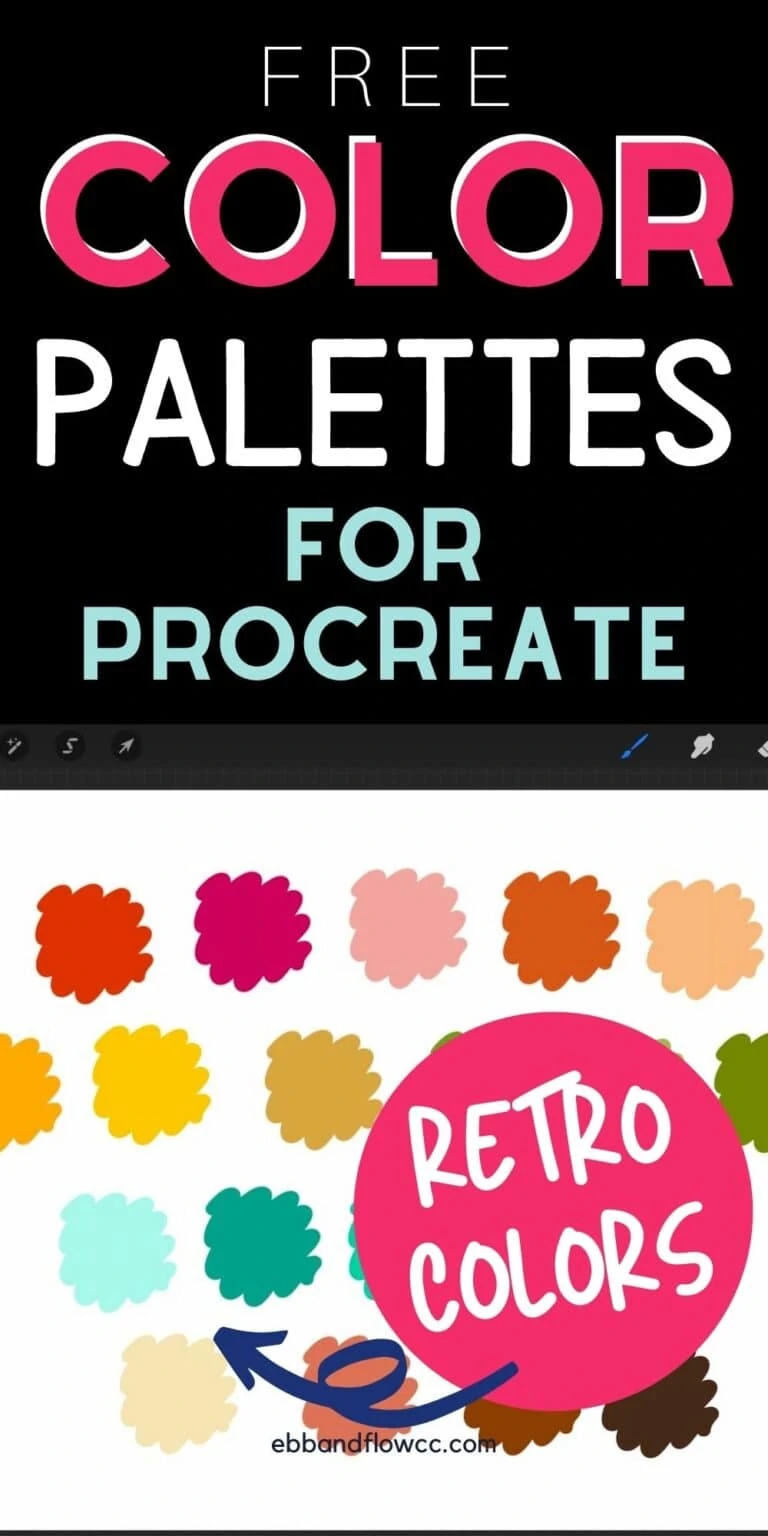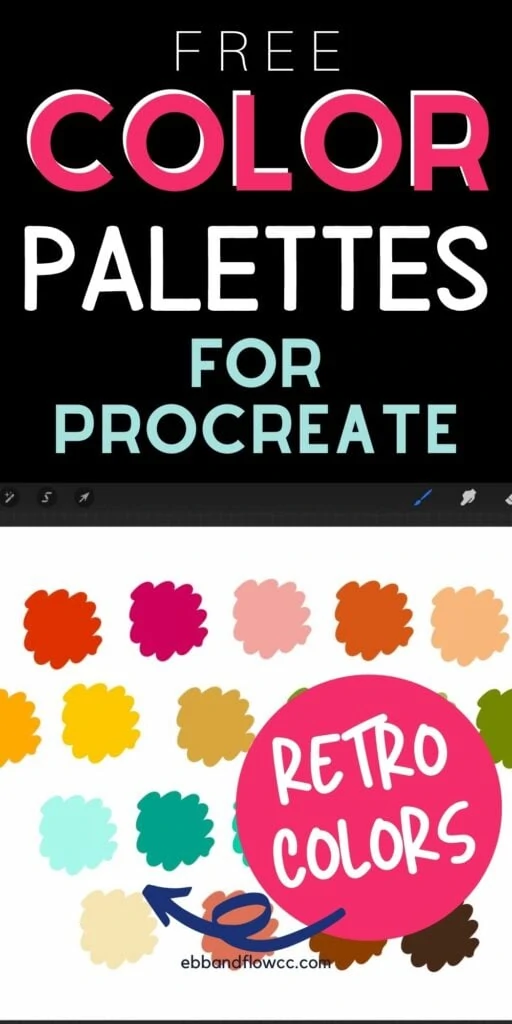 This post contains affiliate links. By purchasing an item through an affiliate link, I earn a small commission at no extra cost to you. As an Amazon Associate I earn from qualifying purchases.
Retro Color Palette for Procreate
Lately, I'm obsessed with all things 70's. The colors, the lettering, the mood...
The simplicity and curvy, graphic lines are my favorite.
So I created this retro color palette to use with Procreate. Most retro art utilized 3-5 colors, so I kept this color palette pretty simple with only 20 colors.
Mix and match as you please.
I included a creamy white to use with this palette since retro colors rarely include pure white. I also have a dark brown and dark blue to use for inking.
Here are a few examples of things I made with this color palette.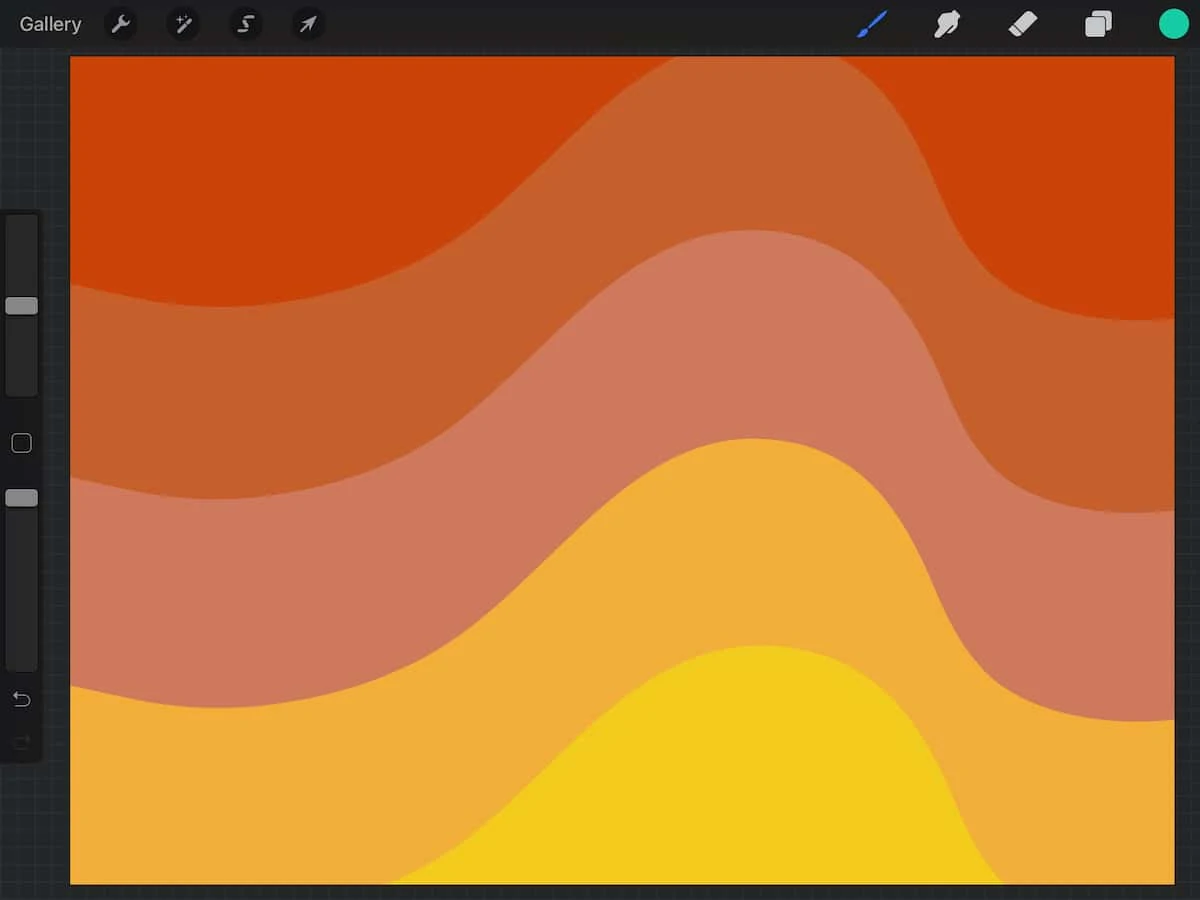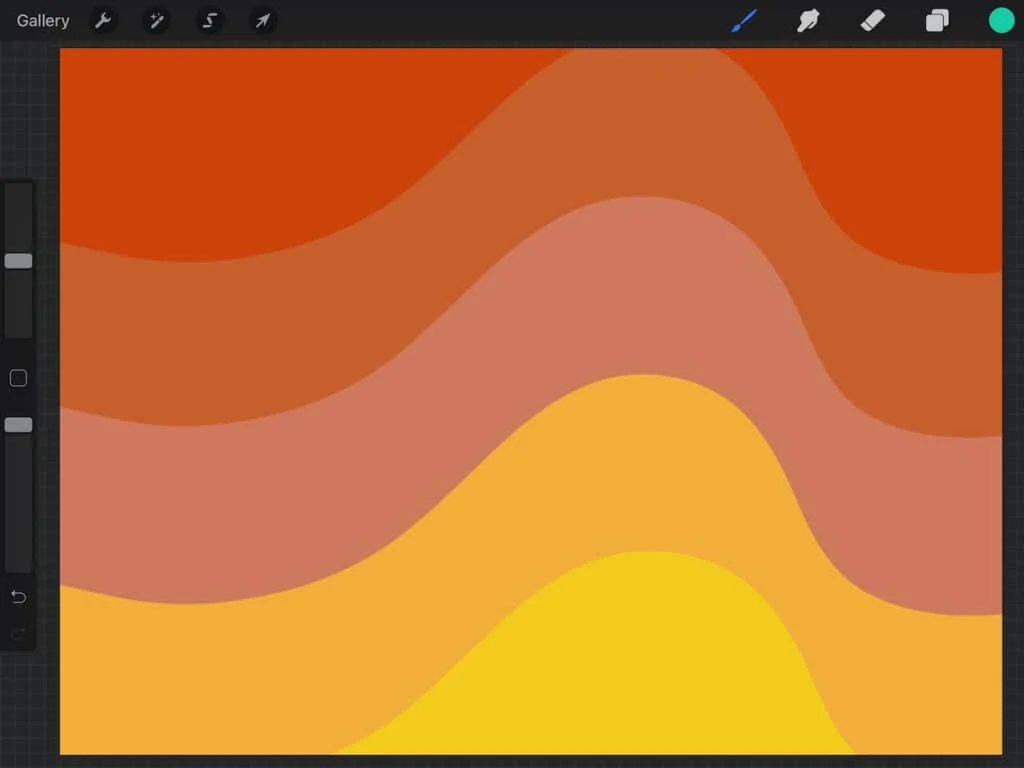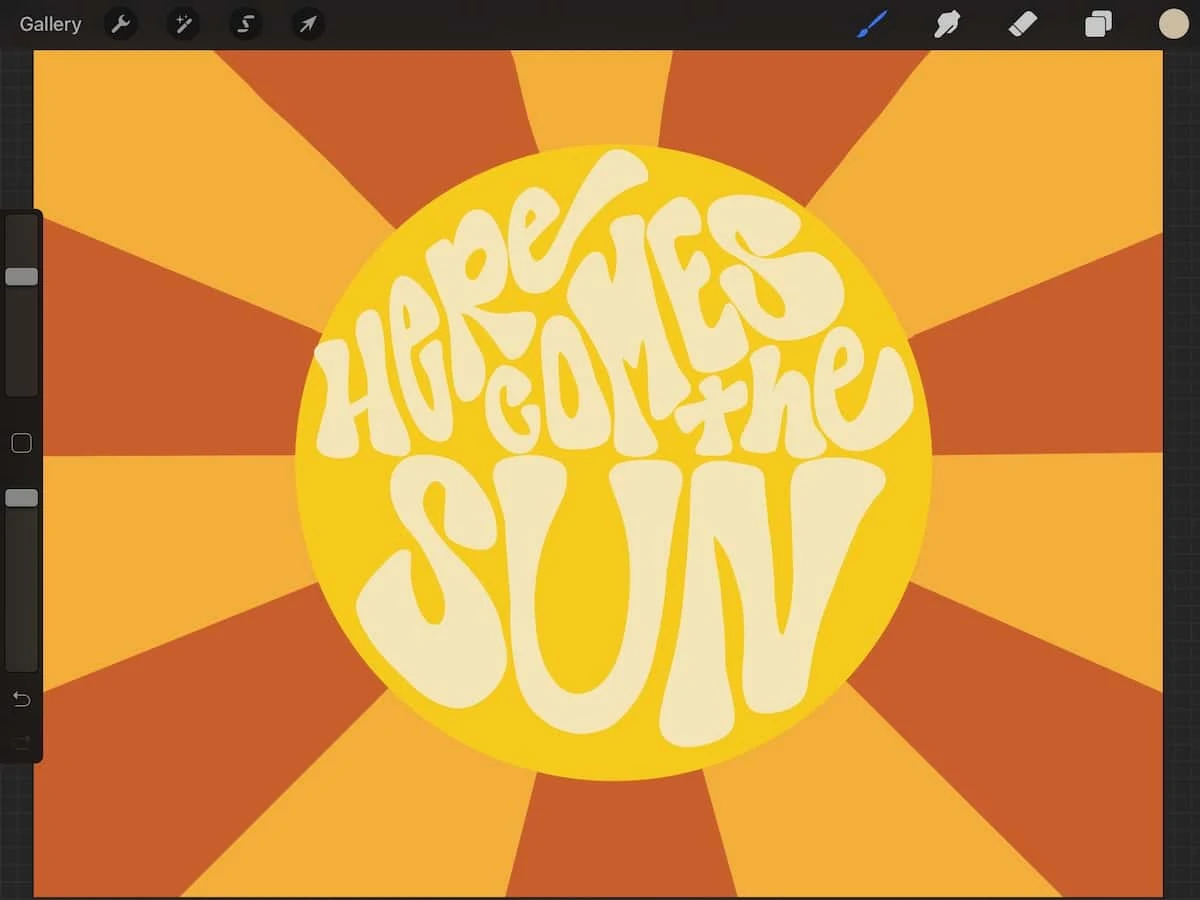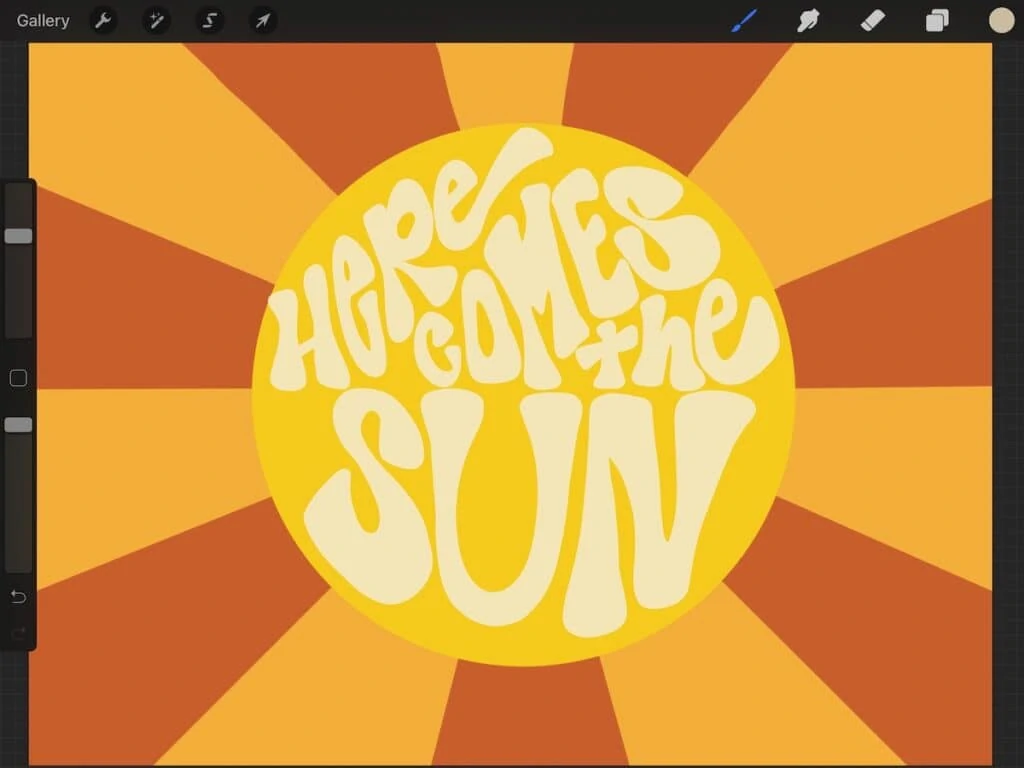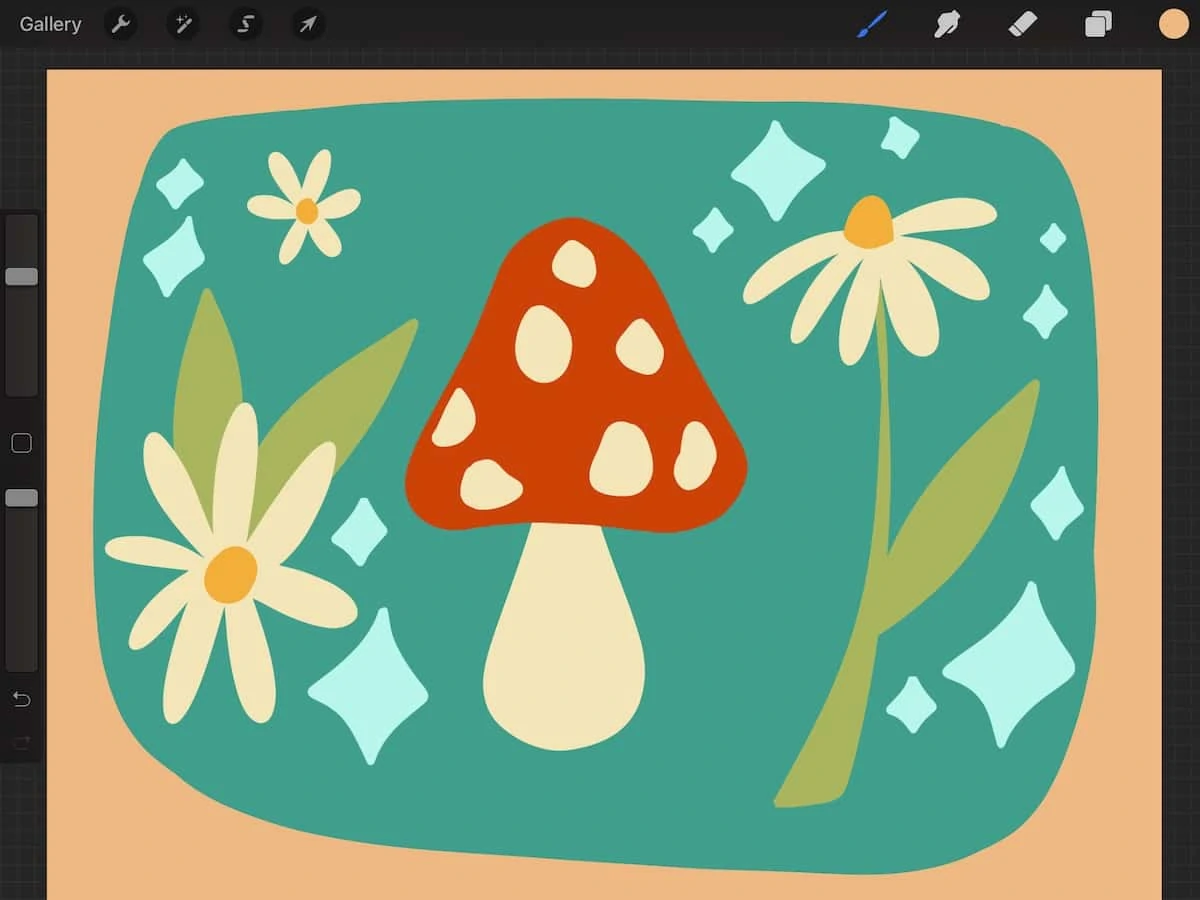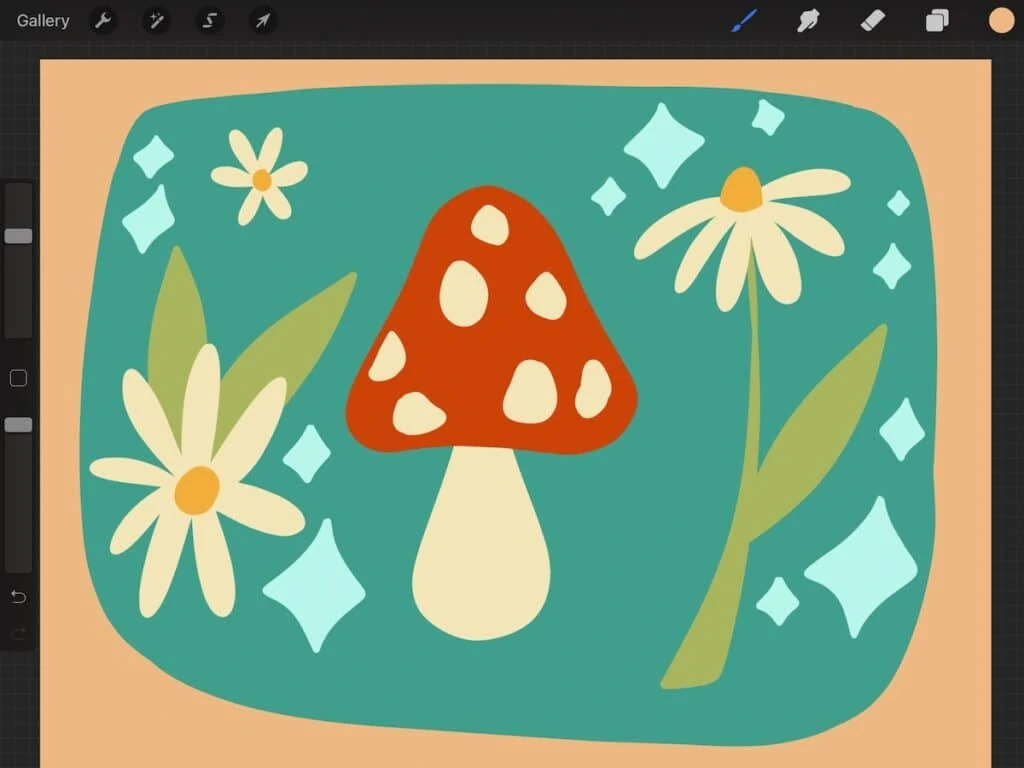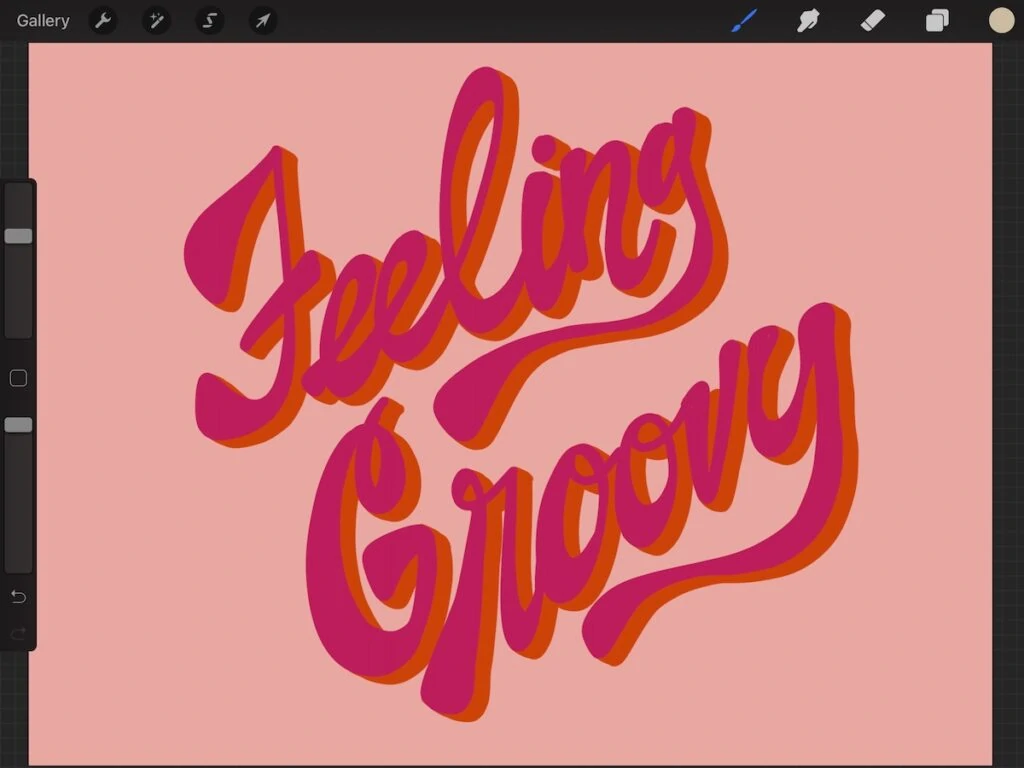 Hope you enjoy this palette!
Other Color Palettes
Be sure to check out some of the other color palettes that I've made.
Download a Retro Color Palette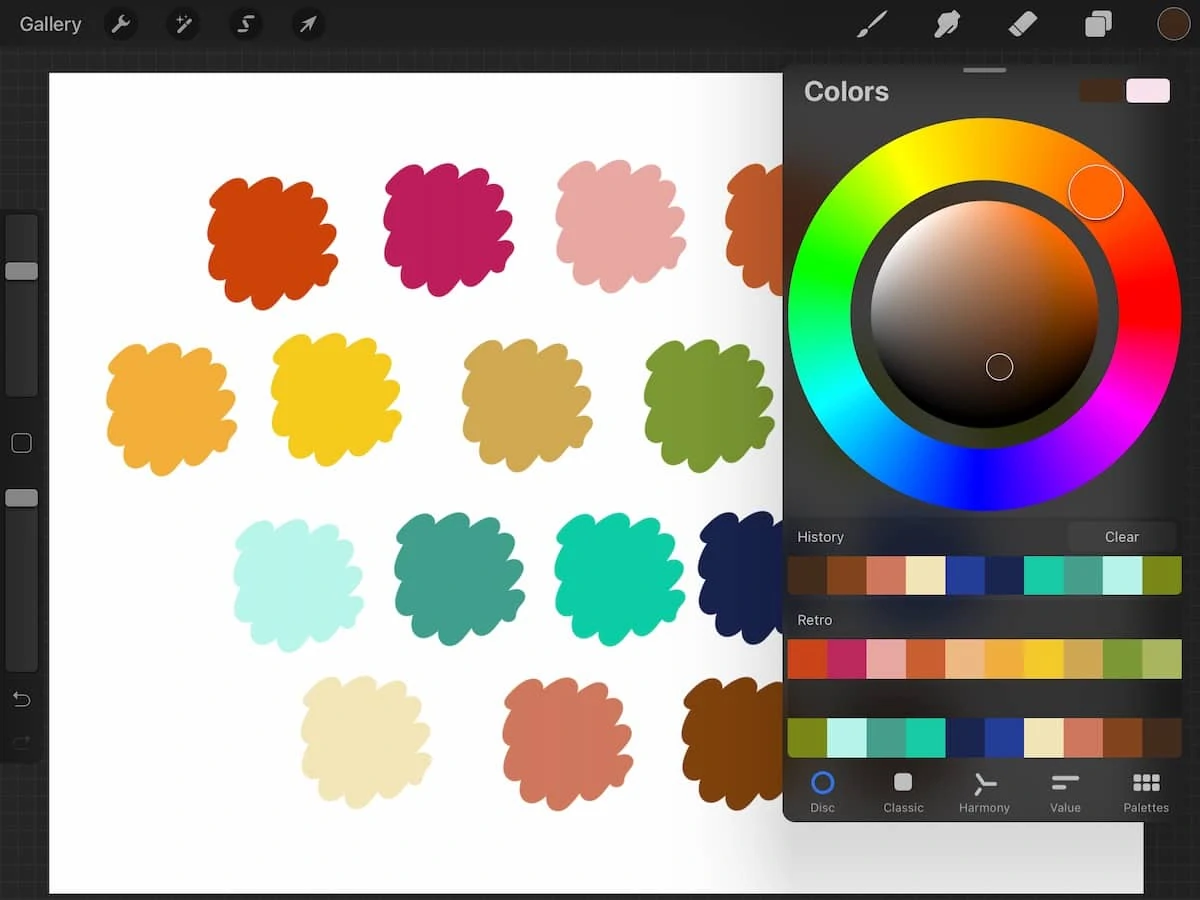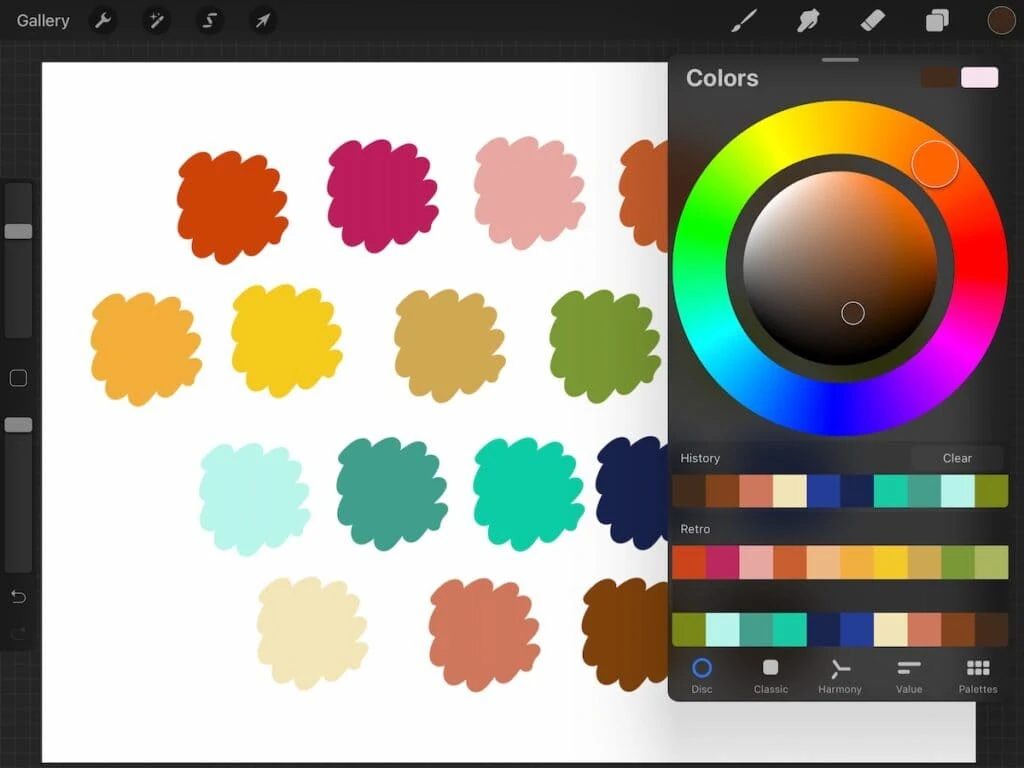 I always include the Procreate swatch file and a jpg version to use with programs other than Procreate. Just use the eyedropper tool in your favorite art program.
These downloads are for personal use only. Please do not redistribute or sell.

Dear teachers and students: this download will not work if you are trying to access it when you are logged into your school email account. Try a personal email account instead.
JPG file to use with color picker
Here's how to install color palettes in Procreate.
Pin for Later!