Download a free skin color palette for Procreate. This color palette includes 30 different shades of skin tones, perfect for creating illustrations of people.
You might also be interested in learning how to install brushes in procreate.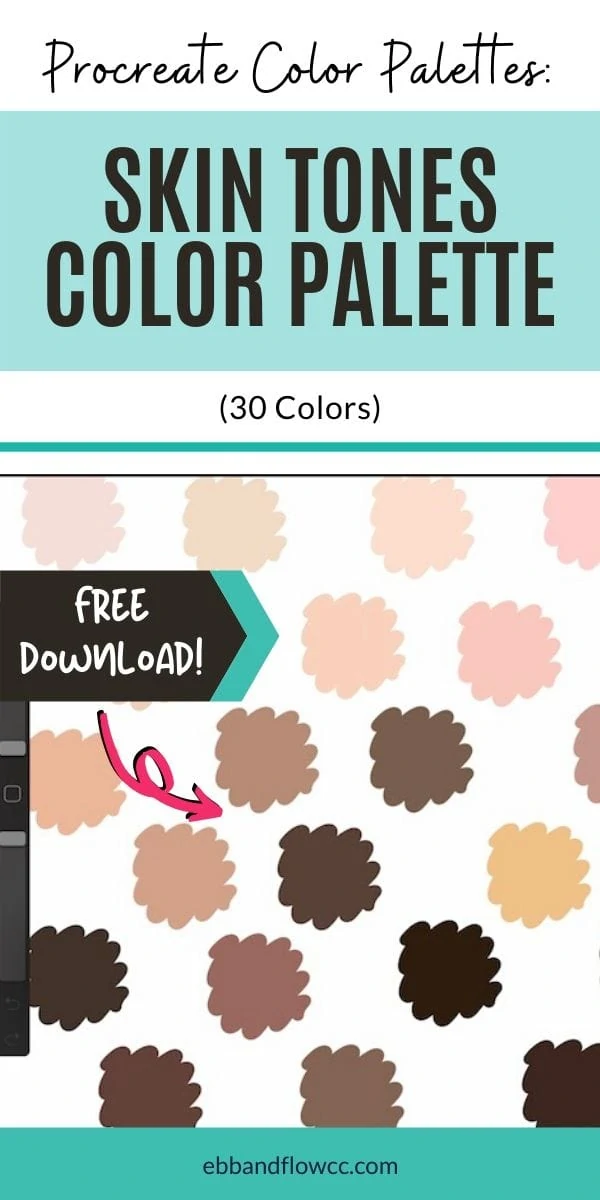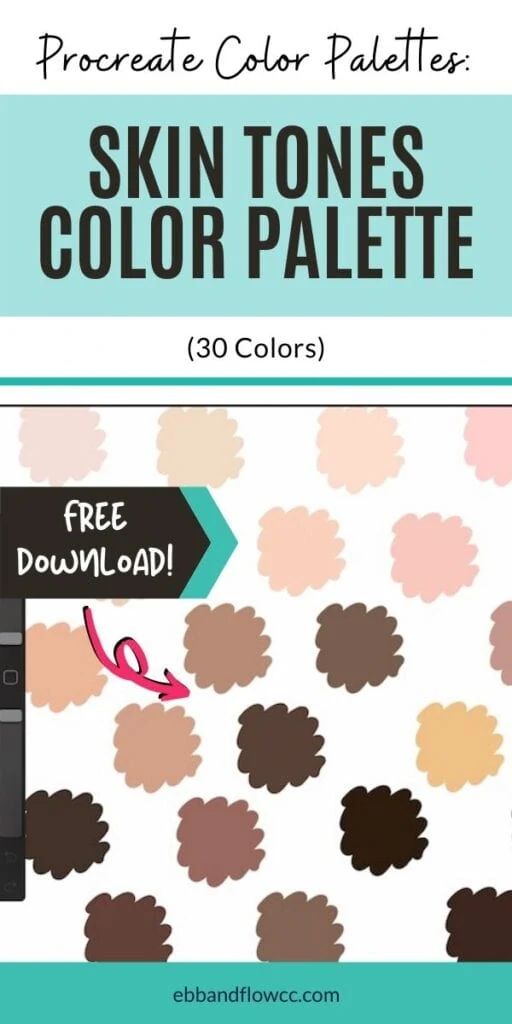 This post contains affiliate links. By purchasing an item through an affiliate link, I earn a small commission at no extra cost to you. As an Amazon Associate I earn from qualifying purchases.
Skin Color Palette for Procreate
One of my biggest drawing goals is to learn how to draw people better. I'm so bad at it.
When drawing people, one of the hardest things to get right is the skin tones. So I made this color palette to help me.
It contains plenty of skin colors to use, plus colors for shadows and highlights. There are even blush tones!
In a pinch, most of these colors can be used for hair colors too, but I have a hair color palette available now as well!
If you love free color palettes, be sure to check out the other sets that I have.
By the way, this color palette image was made using a stamp brush, which is making these color palettes so much easier to make! If you use the same shapes over and over, consider making a stamp brush!
Other Color Palettes to Download
I have a ton of other color palettes available as well. Be sure to check them out.


Here are a few of my favorites:
Download Free Skin Tone Color Swatches
This color palette contains 30 colors ranging from pale to darker skin tones. There's a swatch file that works with Procreate.
If you use a different drawing app, download the JPG version and use the color picker tool instead.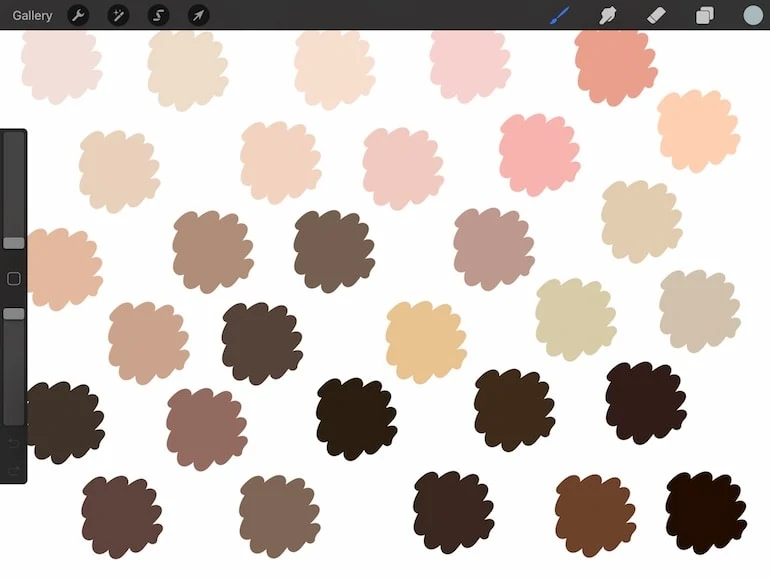 These downloads are for personal use only. Please do not redistribute or sell.

Dear teachers and students: this download will not work if you are trying to access it when you are logged into your school email account. Try a personal email account instead.
Click here to download this color palette.
Or download the JPG version to use with the color picker tool.
Here's how to import color palettes in procreate.
Pin for Later!