This winter color palette is perfect for creating winter landscape illustrations using Procreate.
You might also like this Bob Ross color palette.
This post contains affiliate links. By purchasing an item through an affiliate link, I earn a small commission at no extra cost to you. As an Amazon Associate I earn from qualifying purchases.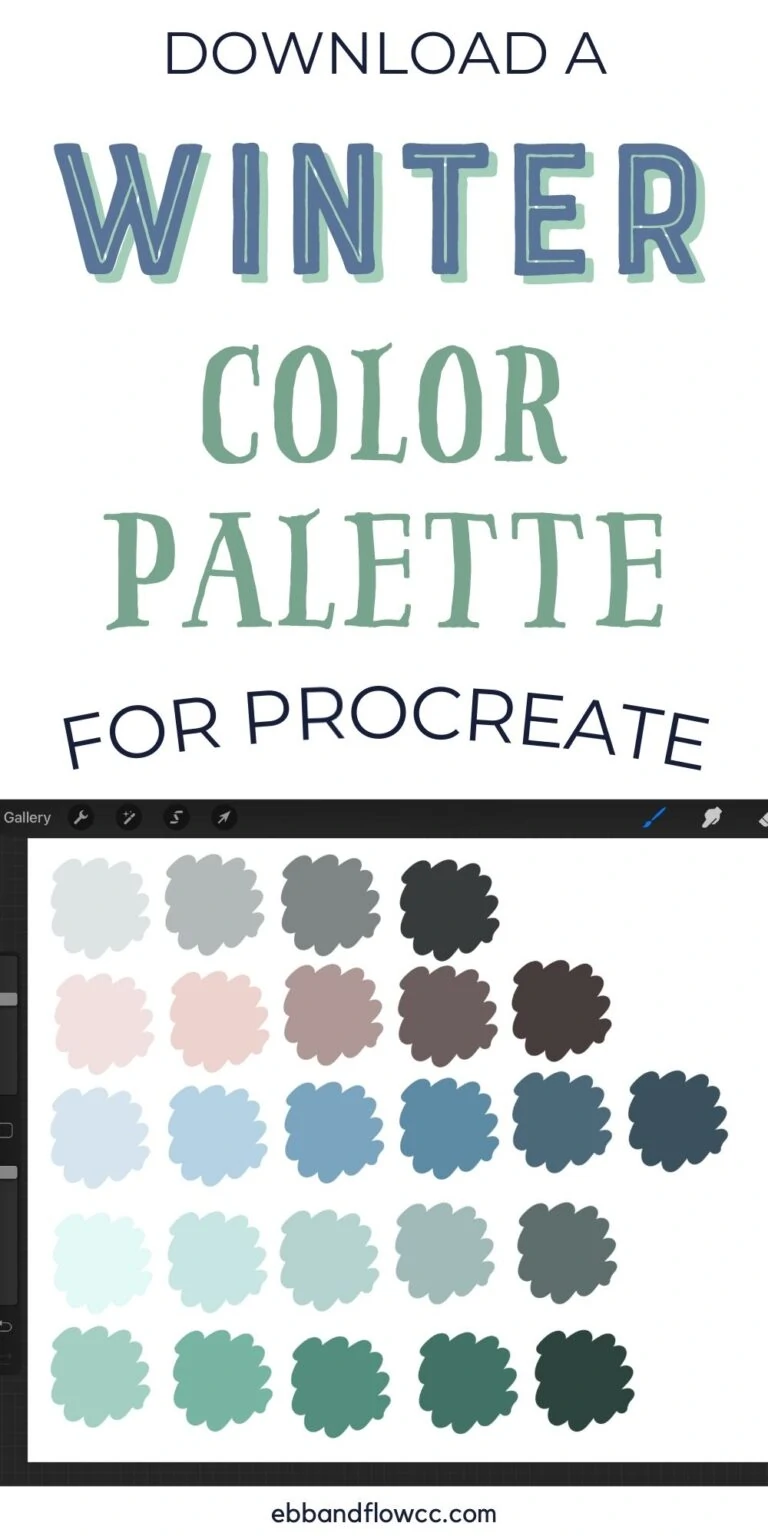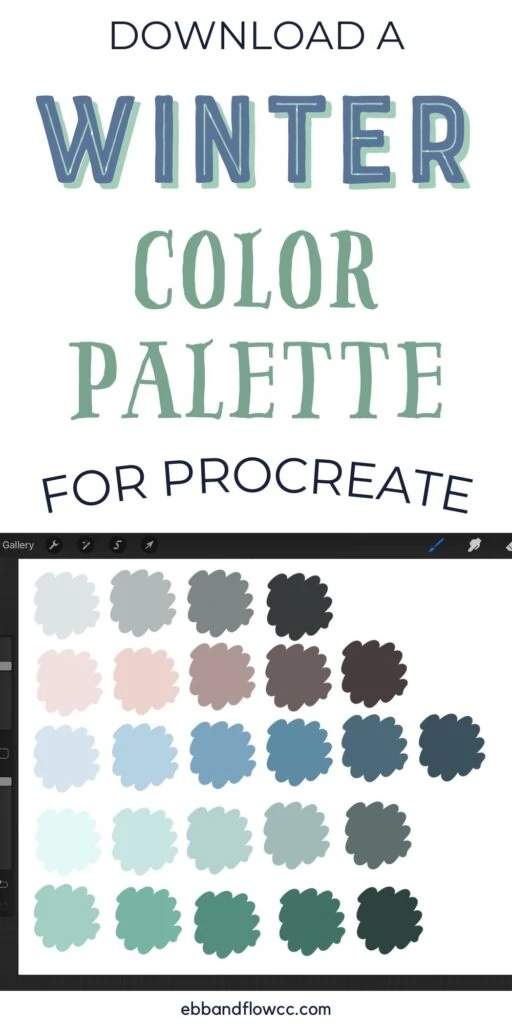 Winter Color Palette for Procreate
This color palette features muted greens, blues, browns, and grays that are perfect for landscapes.
With all of my color palettes, I like to keep the main color families to a small number and include a ton of tints and shades for each family.
I had a lot of fun creating a quick winter landscape. I used the default artist crayon to add texture to this illustration, but I added details using brushes from my pencil pack.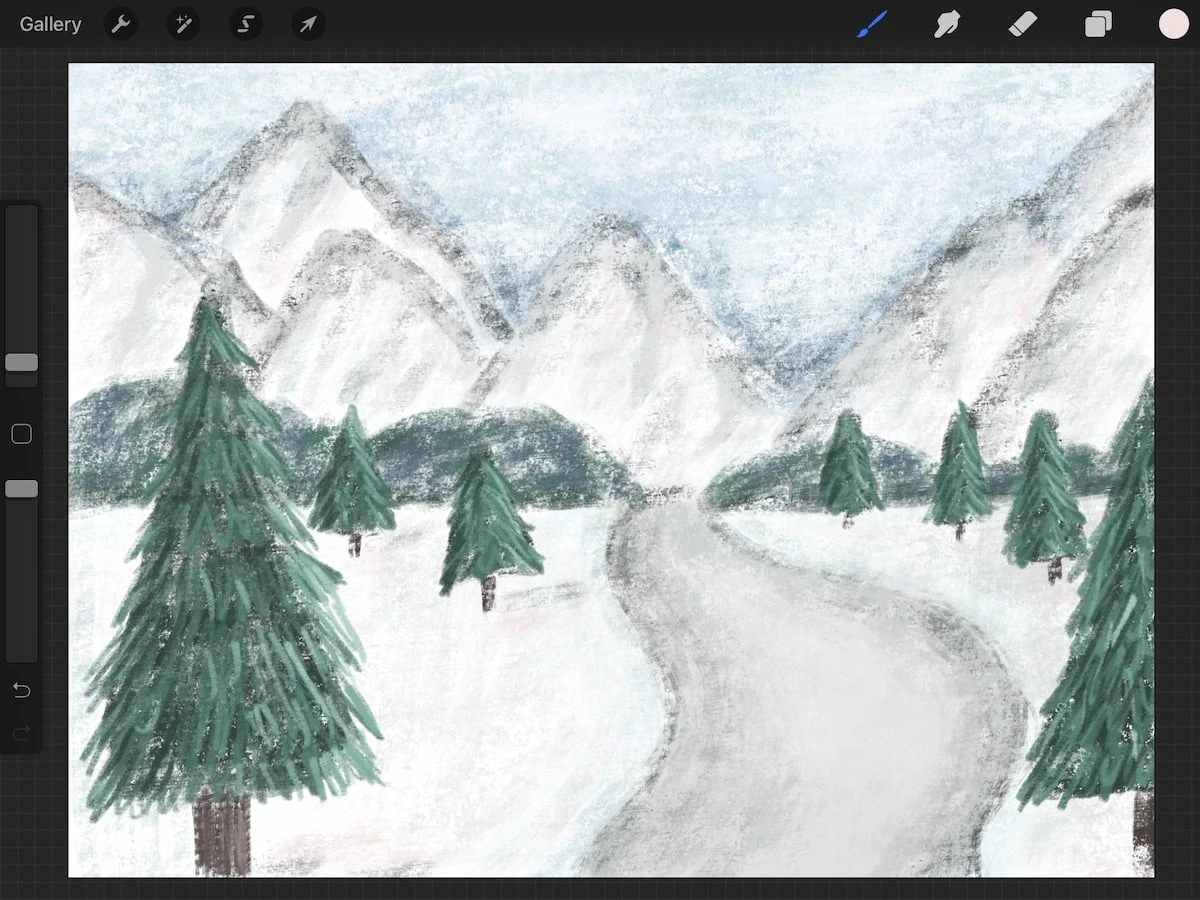 Other Free Color Palettes
Be sure to check out some of the other color palettes that I've made.
Download a Winter Color Palette
This color palette contains 26 colors (white is included as well).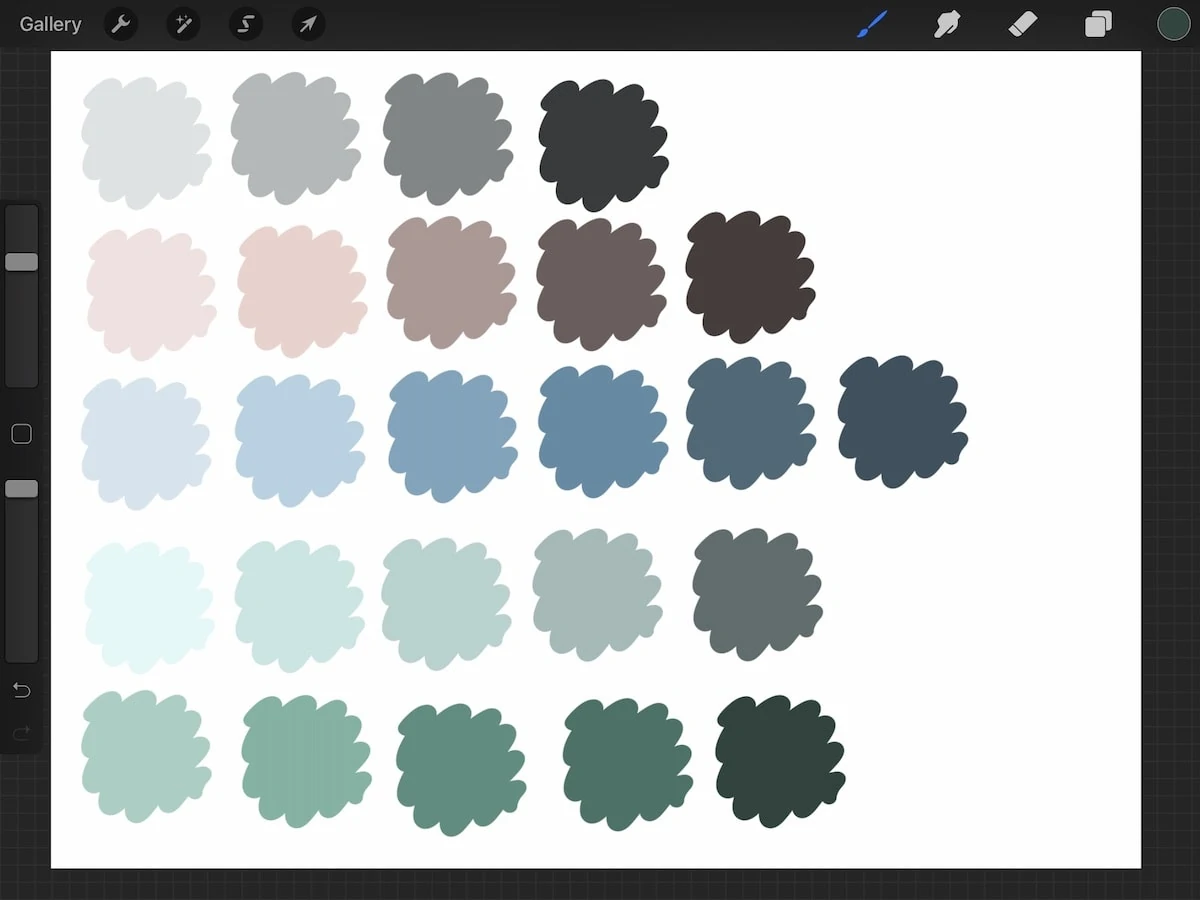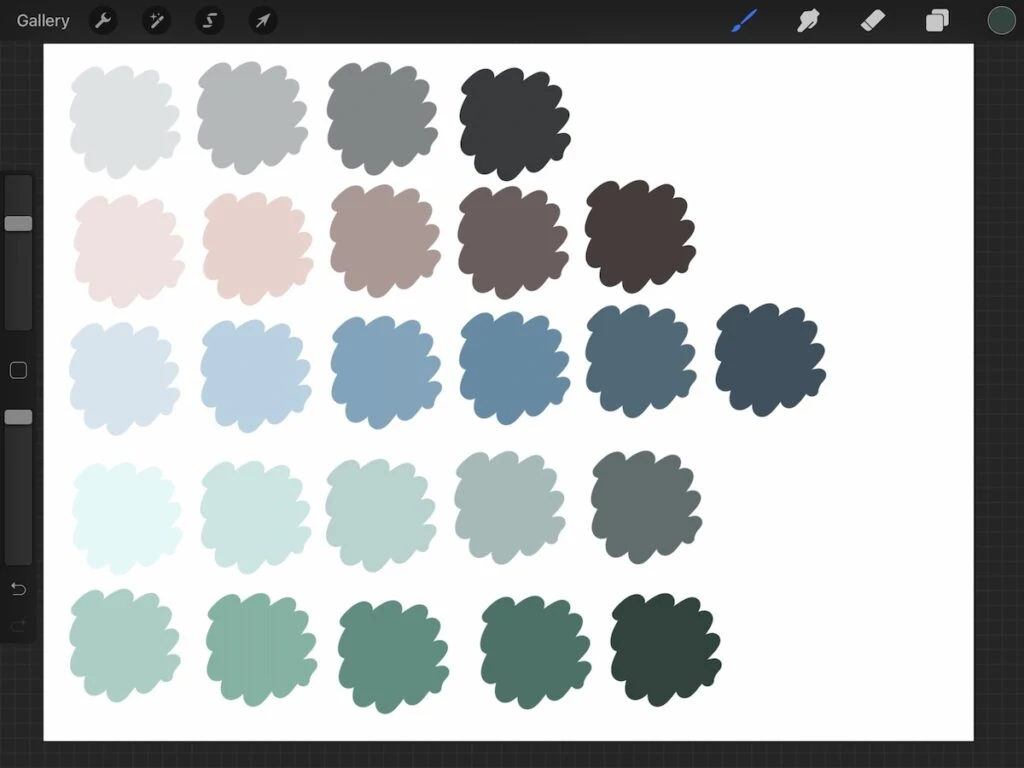 I've included both the Procreate Swatch file and a JPG version that can be used with any software that uses a color picker.
These downloads are for personal use only. Please do not redistribute or sell.

Dear teachers and students: this download will not work if you are trying to access it when you are logged into your school email account. Try a personal email account instead.
Here's how to import color swatches into Procreate!
Pin for Later!