Fun Gifts for Procreate Artists
Get easy ideas for gifts for Procreate artists. Find fun ideas for the person in your life who loves creating digital art on their iPad.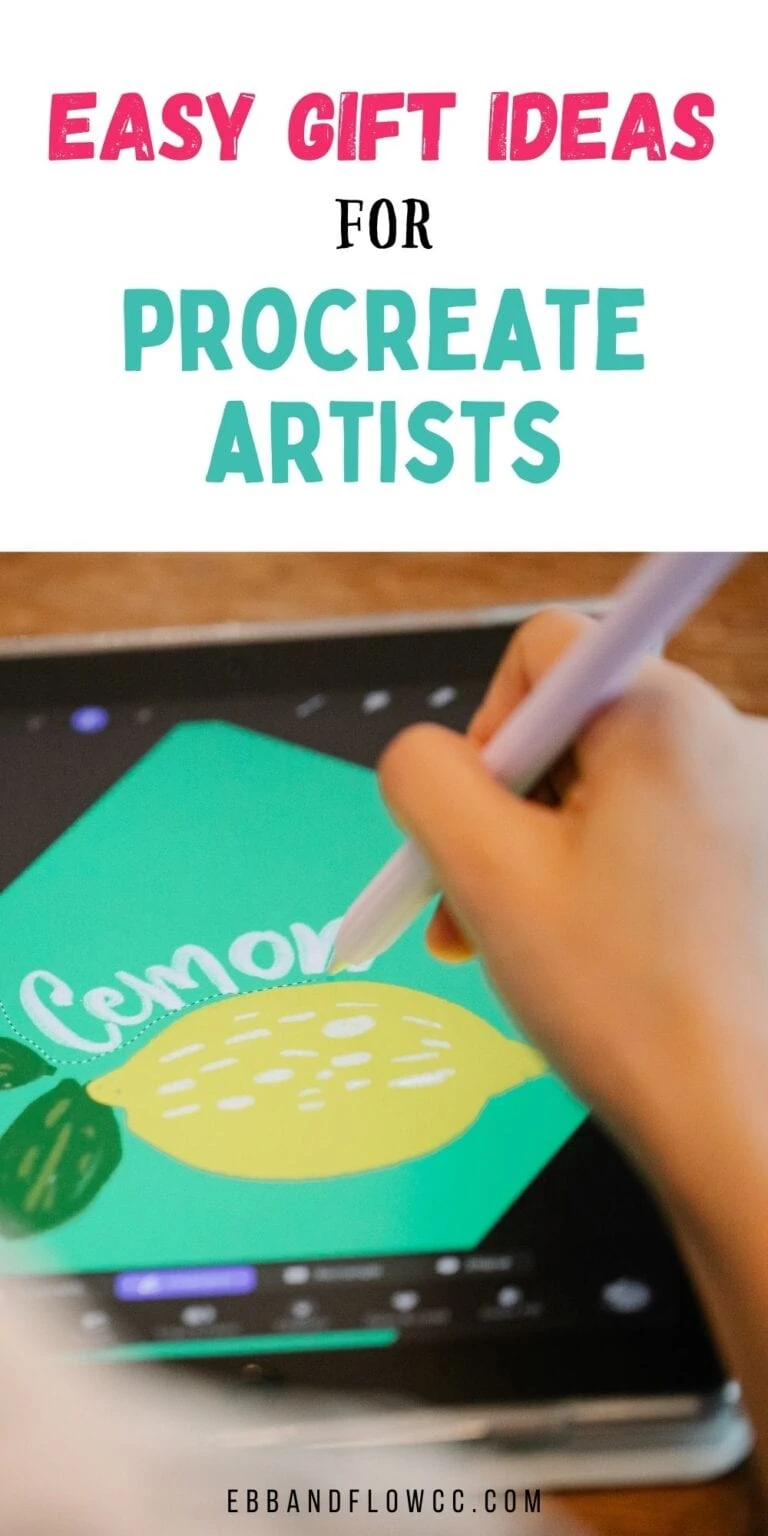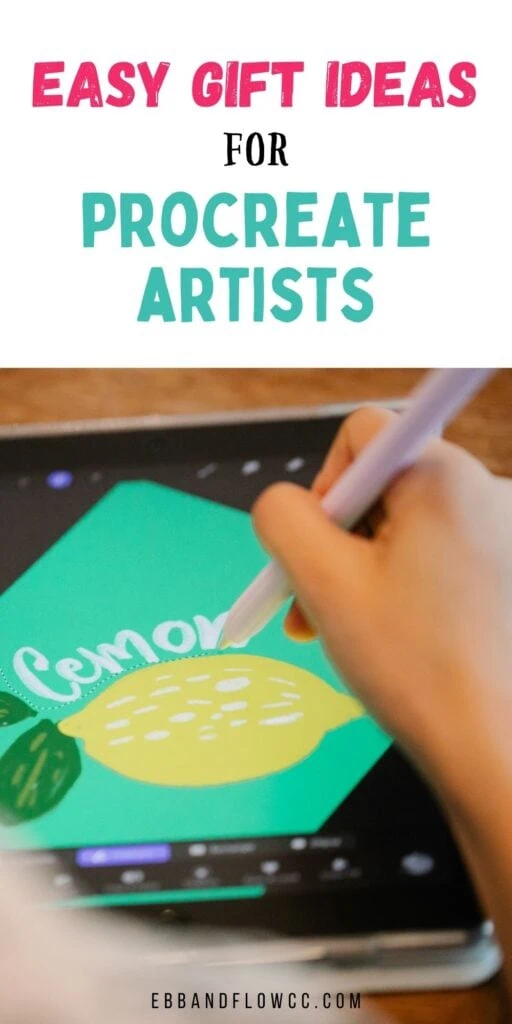 This post contains affiliate links. By purchasing an item through an affiliate link, I earn a small commission at no extra cost to you. As an Amazon Associate I earn from qualifying purchases.
Procreate is a popular drawing app for the iPad. When used with an Apple pencil, it makes digital drawing feel like drawing on paper.
For that reason, it's very popular with digital artists. Drawing with a pencil is way more intuitive than drawing with a mouse!
Procreate art is pretty self-contained, so it's harder to think of gift ideas for Procreate artists than it is for traditional art.
Here are some of my favorite gift ideas that I use or want to make drawing more fun.
Gifts for Procreate Artists
Gifts for Procreate Artists
Get easy gift ideas for the people in your life who love drawing with Procreate.
If you want to splurge on a gift, consider giving your artist a new iPad.
They're available in a variety of price points that reflect the size and storage. More storage is always better, but you can also pay a few dollars per month for extra cloud storage.
Unless they are really serious with their art, it's probably not necessary to buy the Pro version. It is a bit faster and allows the user to add more layers, but I haven't noticed any significant difference in mine.
Procreate works best with an Apple pencil. It has special capabilities that other cheaper styluses don't have, so it's totally worth it.
There are 2 versions of Apple pencils. You can check here to see which version is compatible with their iPad. (This pencil link is compatible with the iPad that I listed above.)
Pencil grips are perfect for people who spend hours drawing on their iPads. They're available in a few different colors.
This screen protector reduces glare when drawing and feels like paper when drawing, as well as protecting the screen. I like it because it keeps my screen clean from smudges.
You will need to know the size of the iPad to make sure that it's compatible.
This glove is pretty silly looking, but it's actually really helpful for reducing friction, and smudges.
It's available for both right and left hands and there are 3 sizes available. It also comes in black.
This pillow stand is perfect for people who sit in bed or in a comfy chair to draw.
It's available in a lot of fun colors and patterns.
This is perfect for people who sit in comfy chairs while drawing. I just bought myself a pouf for my favorite armchair to put my feet up while I draw.
Help them charge their Apple gear in style with this charging station.
Apple pencil sleeves make the plain white pencil look cuter. I love this yellow pencil cover.
It's also available in other colors. This listing is for the 2nd generation pencils, but there are sleeves for 1st gen pencils as well.
Photo Credit: www.skillshare.com
If they're new to drawing with Procreate, consider getting them a subscription to Skillshare. I've been a member for years now and I still love it. Skillshare has taught me almost everything I know about graphic design.
Skillshare is a learning platform that has classes on Procreate, drawing, painting, graphic design, and more. New classes are added all time by some of the best artists in the industry.
Photo Credit: www.adobe.com
If they want to do more with their Procreate art, they will love a subscription to Adobe Creative Cloud. I've had a subscription for several years now and I use it all the time.
My favorite programs are Adobe Illustrator and Lightroom (for editing photos), but I use Photoshop as well. Adobe Premiere is included if they are interested in making videos.
There are also drawing apps for the iPad!
Photo Credit: Lisa Glanz via Creative Market
Procreate brushes can help create really unique art. You can get them to add textures, patterns, and more. The one I linked is one of my favorite sets. It lets you add body templates to create characters. This is great for people like me who want to draw people, but don't know where to start.
Creative Market also allows you to buy credits or their new membership program that allows you to download a certain amount of items per month.
You Might Also Like:
Pin for Later!