Get easy tips for creating a glowing neon Procreate brush. This Procreate brush is perfect for creating hand-lettering or art.
If you're new to Procreate, be sure to check out these other Procreate brush tutorials.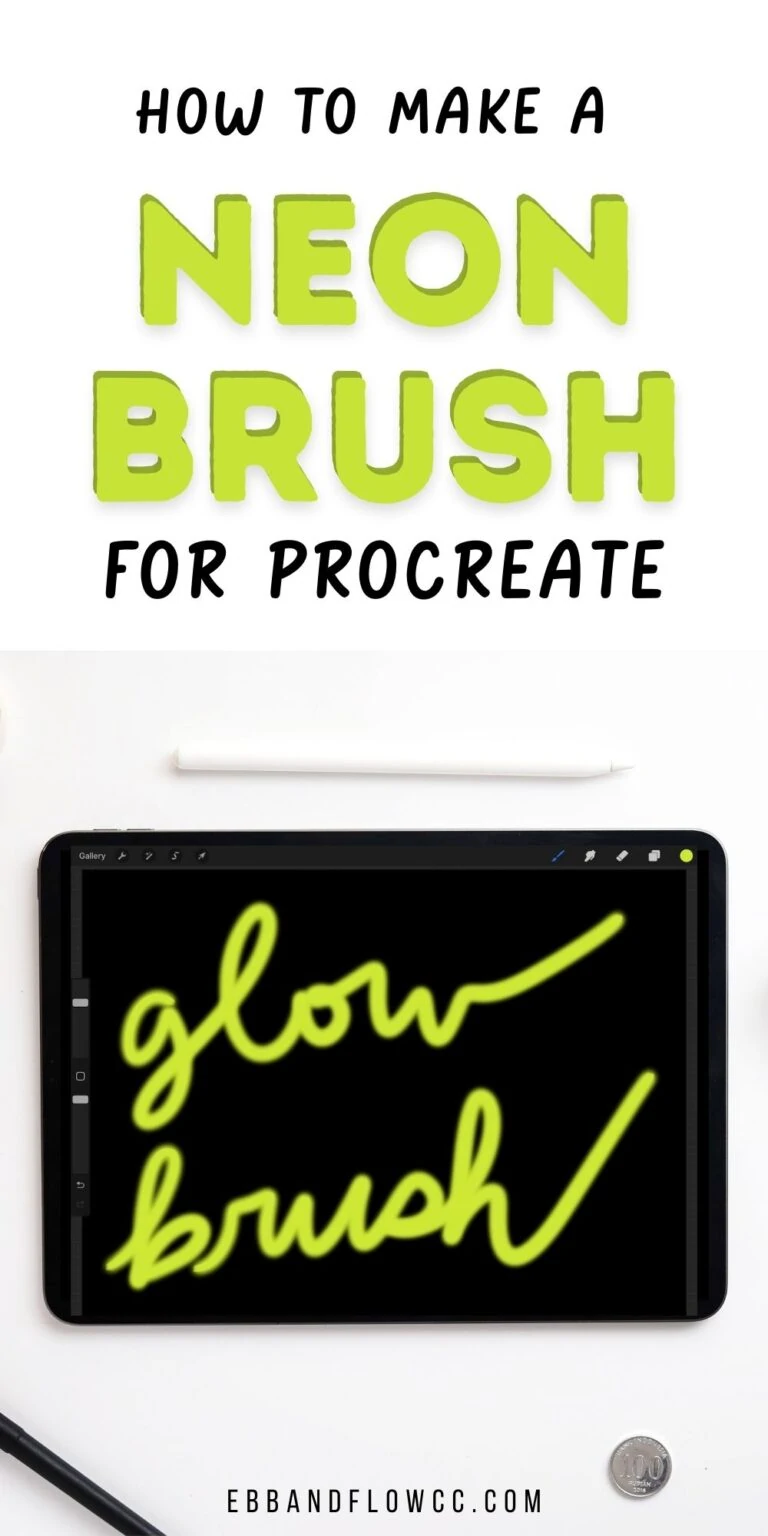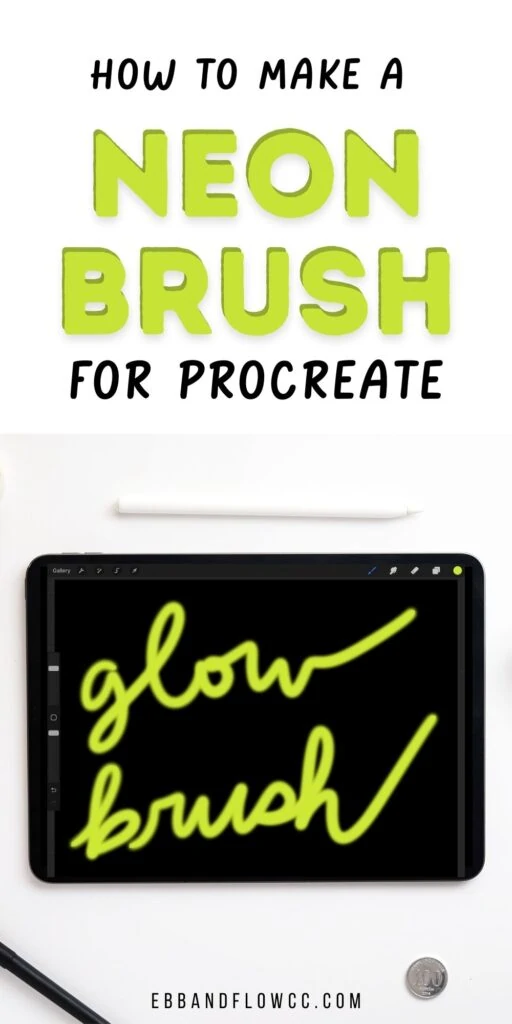 This post contains affiliate links. By purchasing an item through an affiliate link, I earn a small commission at no extra cost to you. As an Amazon Associate I earn from qualifying purchases.
There are a ton of ways to create a glowing effect in Procreate, but I wanted to create a neon brush that I can use for lettering.
It's a pretty easy brush to make. I've also included a few tips for making it glow even more, plus ideas for colors to use.
How to Make a Glowing Neon Procreate Brush
This brush uses streamline, which makes your hand-lettering gorgeous even if you have bad handwriting. You can decrease the streamline amount to make the writing more realistic.
Create a new brush by clicking on the plus sign.
Change the shape source. Click edit and select source library under import.
Scroll down and select Glow.
Click done.
Under "stroke path", decrease the spacing to none.
Under "stabilization", increase the streamline amount to max. (You can use less if you want.)
If desired, you can change the brush size minimum and maximum sizes. (I left it alone for now.)
Under "about this brush", name the brush.
Now test it out. I like to fill a layer with black and then draw on a new layer.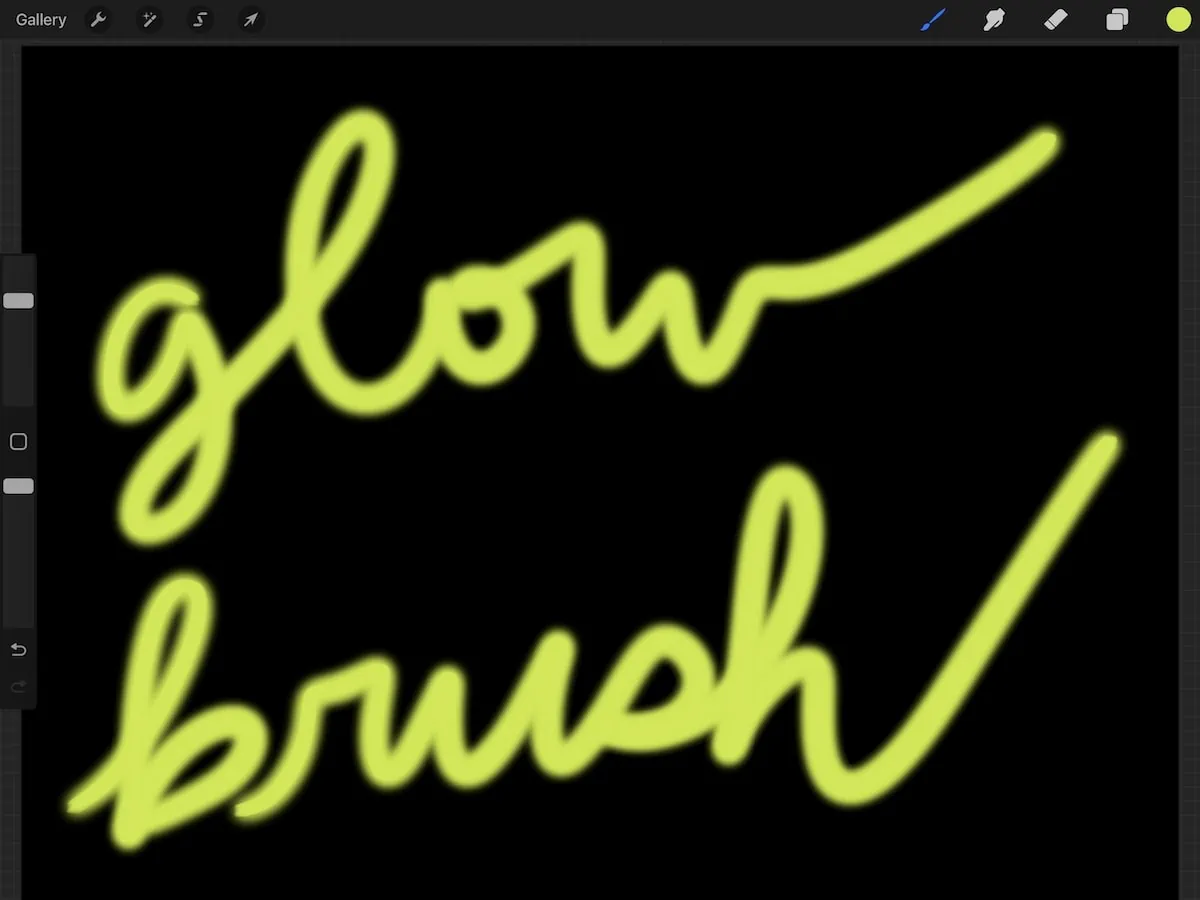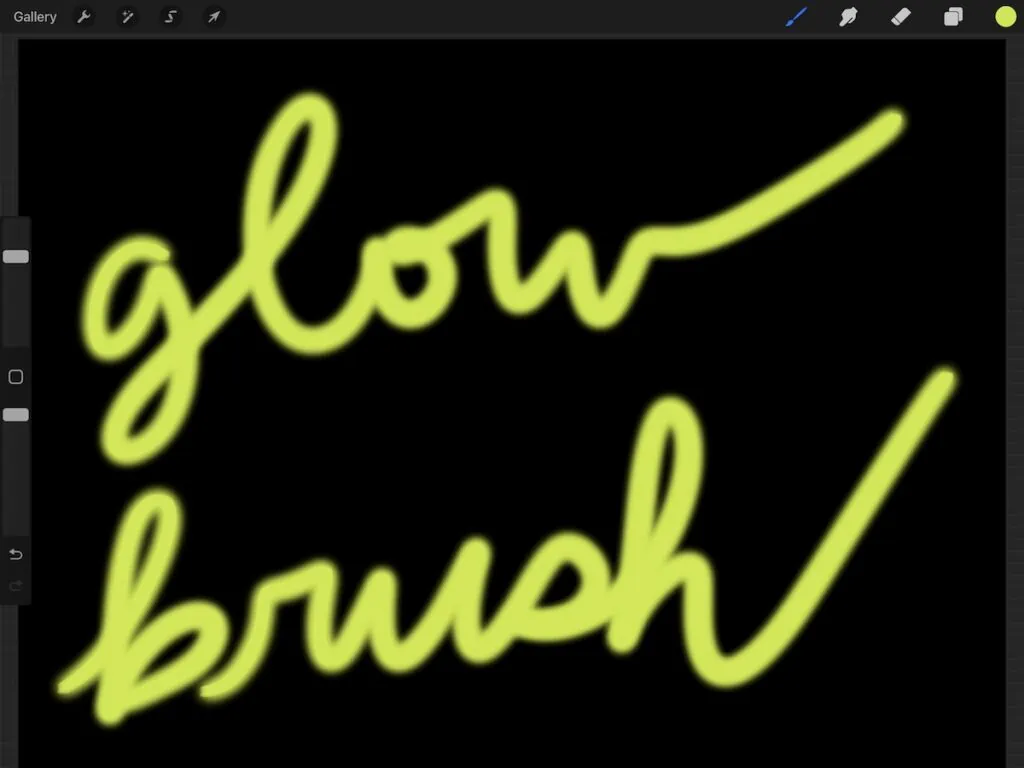 Tips for Creating More Glow in Procreate
This brush works great on a dark background. It really helps the glow stand out.
Increase brush size. This brush gets even better when you increase the size. Just increase it on the side as usual.
Add a gaussian blur. Duplicate the layer. Alpha lock the bottom layer and fill it with white. Add a gaussian blur. Use a side motion with your finger to increase the effect.
Add a Bloom effect. Duplicate the layer. Add the bloom effect in the same way. You can play with the settings to increase the effect.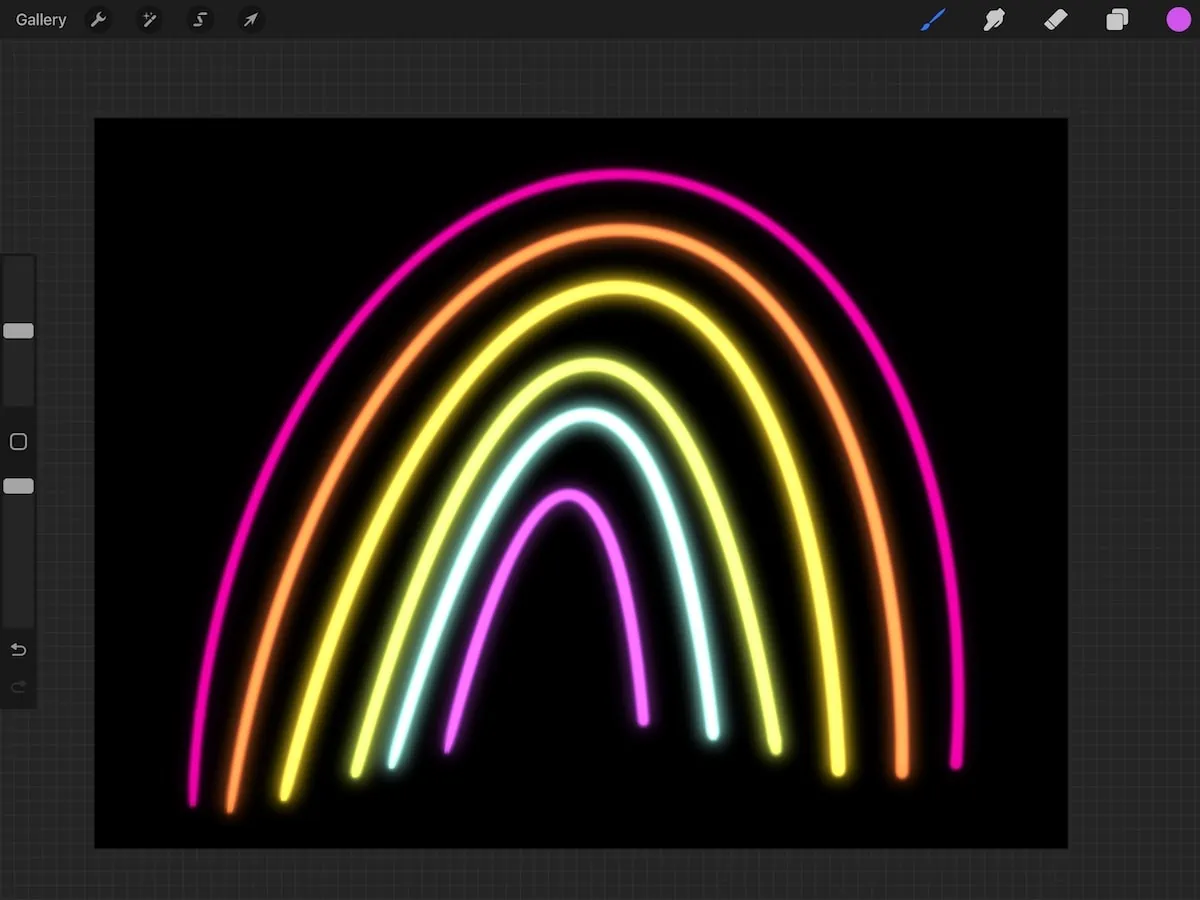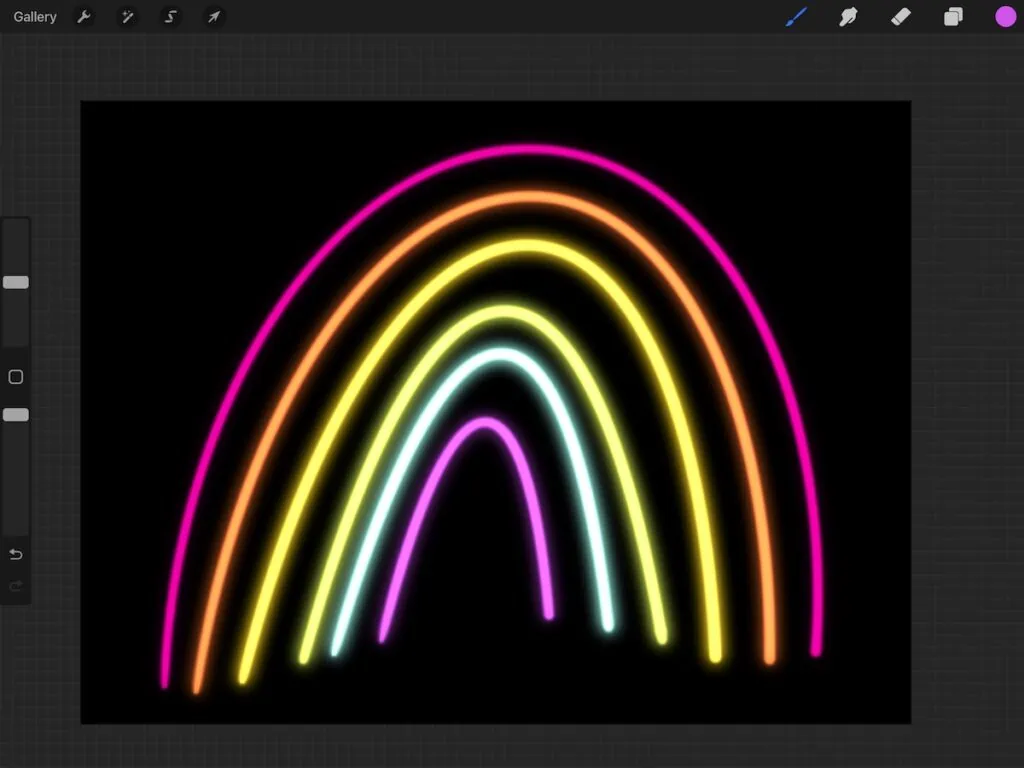 Neon Colors to Use
For neon colors, you can think fluorescent or you can think of typical neon light colors.
Neon light colors tend to be very similar to 8-bit colors. So bright red, yellow, green, and blue work, as well as a bright aqua.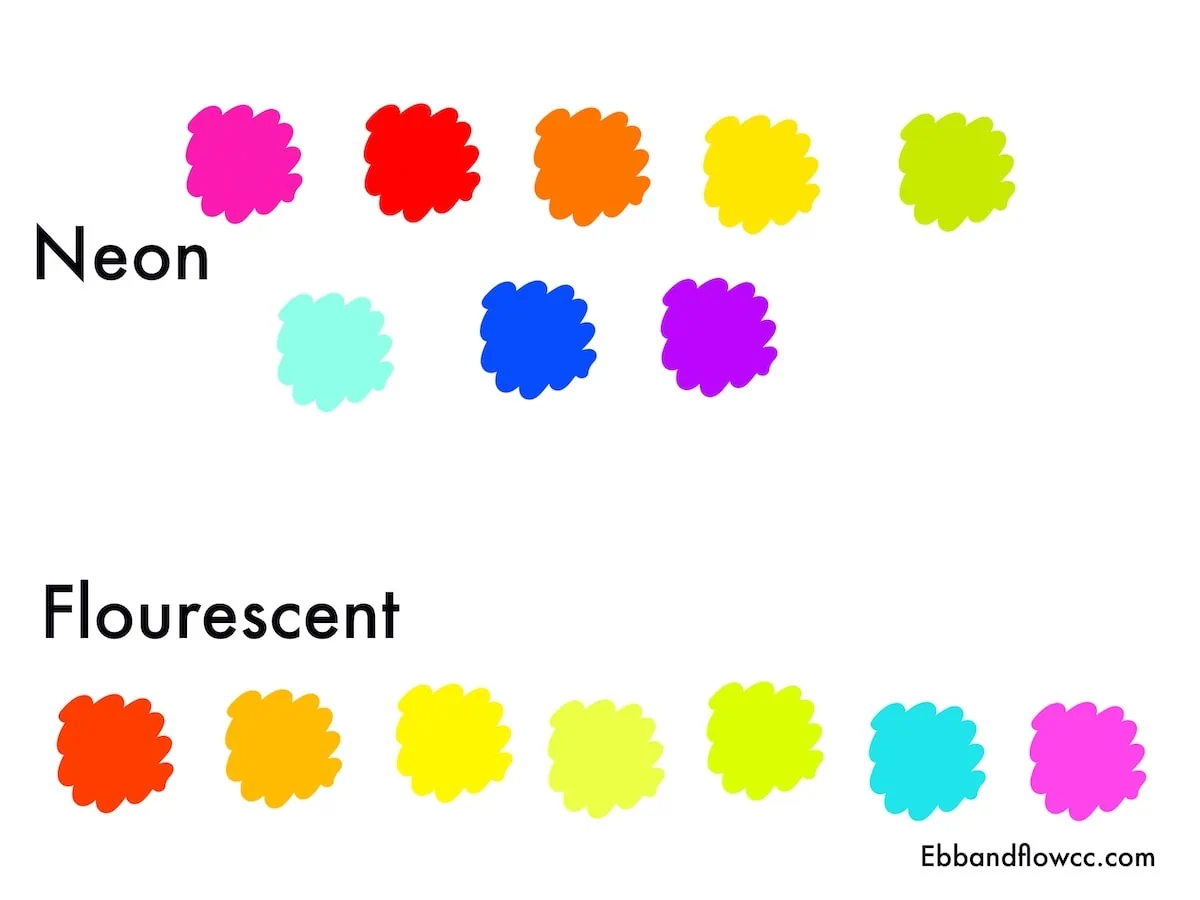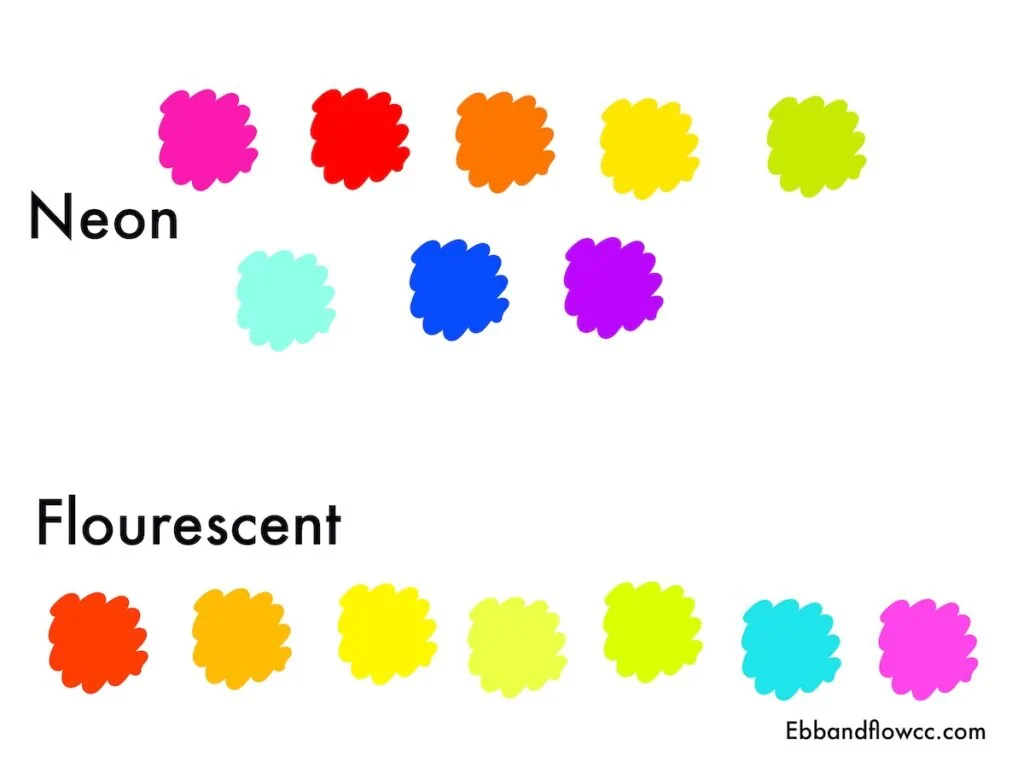 For fluorescent colors, look for pinks, reds, oranges, and greens that are very saturated and bright.
Of course, you can always use any color that you want. Keep in mind that bright colors look the best.
Other Procreate Brush Tutorials
Download This Brush
These downloads are for personal use only. Please do not redistribute or sell.

Dear teachers and students: this download will not work if you are trying to access it when you are logged into your school email account. Try a personal email account instead.
Pin for Later!